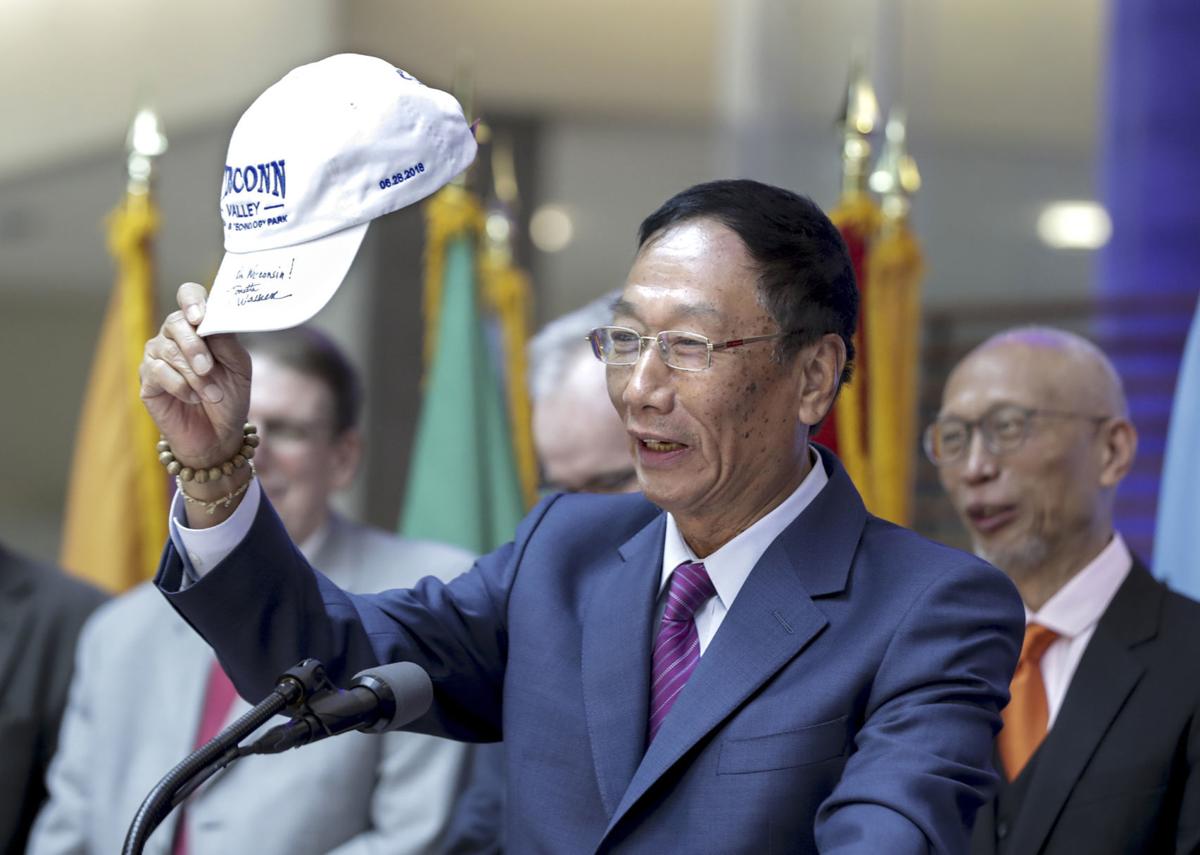 Foxconn Technology Group will partner with three major Midwestern companies to create a $100 million fund to help launch technology startups around the world, the companies announced Tuesday.
The Taiwanese electronics giant, Advocate Aurora Health, Johnson Controls and Northwestern Mutual will each contribute $25 million to create the Wisconn Valley Venture Fund. The fund will be controlled by a manager based in Milwaukee as well as a committee comprised of representatives from each of the four companies.
Officials from the four companies said they expect the fund will produce excellent returns and lead to advances in robotics, artificial intelligence and health care.
"We look forward to enabling entrepreneurs and startups to find success for transformative solutions through the fund," Foxconn CEO Terry Gou said in a statement.
The companies announced the fund at Milwaukee's Discovery World alongside Gov. Scott Walker.
Johnson Controls has a Milwaukee headquarters and produces a wide range of technological products for buildings, including thermostats, security systems and dampers. Northwestern Mutual is a financial services company based in Milwaukee. Advocate Aurora Health Care runs 27 hospitals throughout Wisconsin and Illinois.
Foxconn is currently building a massive flat-screen production campus in Mount Pleasant dubbed Wisconn Valley. The company has promised to invest up to $10 billion and employ as many as 13,000 people. If those targets are met, Foxconn could receive more than $4 billion in state and local incentives, the largest economic development package in U.S. history for a foreign company.
Foxconn on Monday announced it was offering UW-Madison up to $100 million in matching grants as part of a new partnership to invest in engineering and innovation research. Company officials said it was another sign of their investment in and long-term commitment to Wisconsin.
Walker has been touting the project's potential benefits on the campaign trail, calling it an economic boon. His opponent, Democrat Tony Evers, has criticized the incentive package, complaining it doesn't require Foxconn workers to be Wisconsin residents, exempts the company from environmental standards and will take 25 years for the state to recoup its investment.
The startup fund and UW-Madison announcements come less than a week after a Marquette University Law School poll showed Walker and Evers were running dead even.