Finding a new use for 1.8 million square feet of space doesn't happen overnight. But the former Oscar Mayer plant, while still largely vacant, is slowly coming back to life.
The 72-acre property still has a long way to go. But there are signs of progress and hope for the site to become a hub for commercial, office, light industrial, cold storage and retail use along with entrepreneurs who make and sell their products.
The Wisconsin Economic Development Corp. announced Wednesday that the city of Madison is receiving a $250,000 state community development investment grant designed to support the renovation and restoration of one of the buildings on the site, a 58,000-square-foot building constructed in 1939.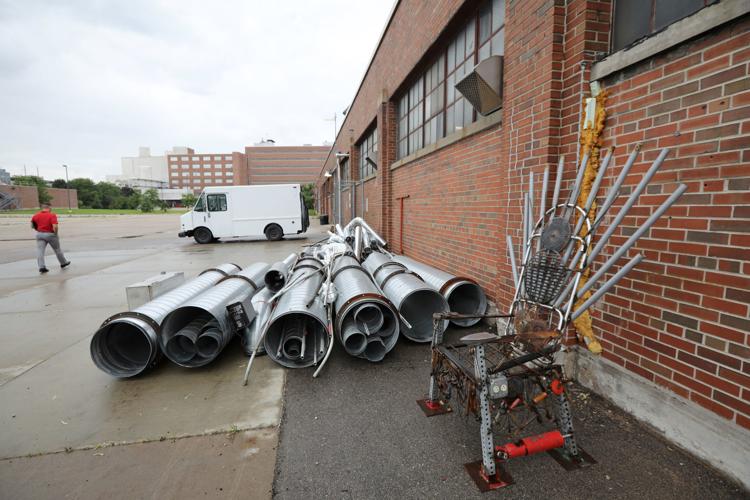 For decades, Oscar Mayer used the low-slung building that fronts Packers Avenue for a garage and machine shop. But now, what is referred to as Building 20, is destined for a new use and is helping a local artisans' organization dramatically expand its footprint and offerings.
The Bodgery, a nonprofit organization whose 150 members use cloth, yarn, metal, wood, 3-D printers, laser cutters, computers and a wide range of other equipment, next month will open a 14,000-square-foot workshop, nearly four times the size of its existing space off Stoughton Road.
"This makes us much more accessible," said Grant Dobbe, president of The Bodgery. "It makes it easy for people to find, and there's plenty of parking. The second thing it does is it gives us more space to expand. It was very cramped and very compact, and we had to be very creative about how we stored stuff."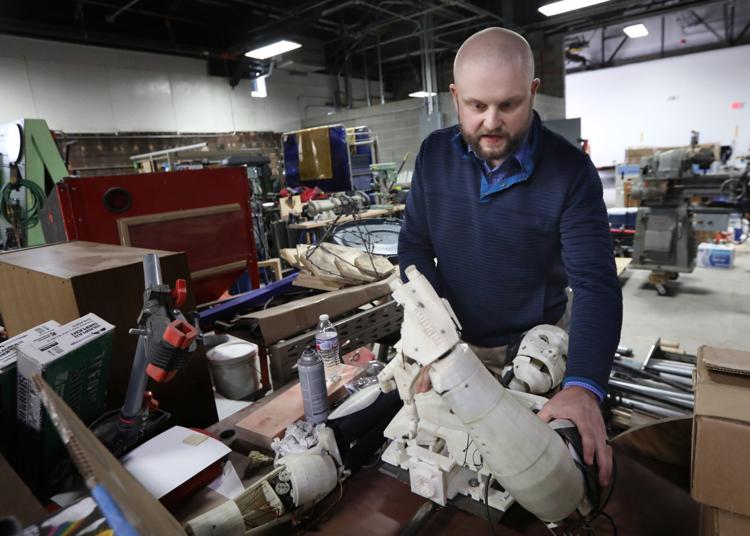 The work supported by the state grant will include sewer and plumbing work, construction of pedestrian entryways, masonry work, energy-efficient upgrades and asbestos removal.
Two other tenants, which will combine to use about 17,000 square feet in Building 20, are expected to be announced in the coming weeks but are also maker-type organizations, said Nate Ellis, vice president of real estate with Rabin Worldwide, one of the owners of the property.
Ready to rent
Meanwhile, other tenants are being sought for the remainder of the building and the 700,000 square feet of space elsewhere on the property that has been readied for reuse after $18 million in improvements to electrical, heating, lighting, carpeting and other systems, Ellis said.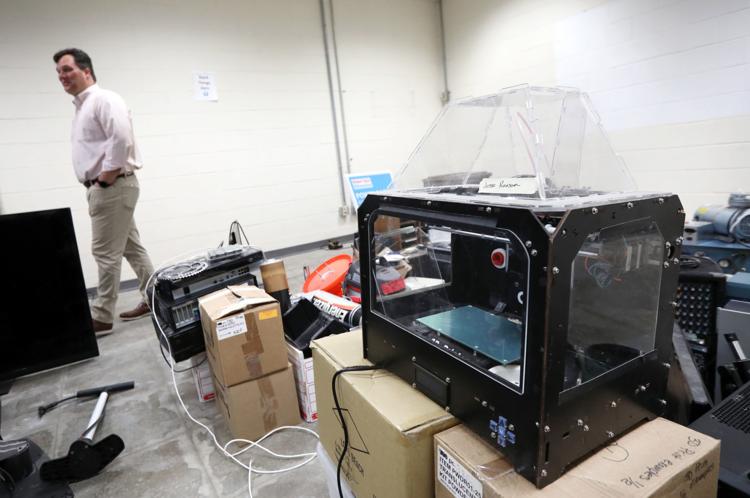 "We've broken it down into pieces that we can understand and that we can present to the market and get leased up," Ellis said. "We've gone through and picked buildings like (Building 20) and prepared them. They look old, but we've been able to modernize them and really update them."
Ellis said his company is in discussion with about eight other companies interested in leasing space on the property and that by the end of the year, he expects to have an additional 200,000 to 300,000 square feet leased.
You have free articles remaining.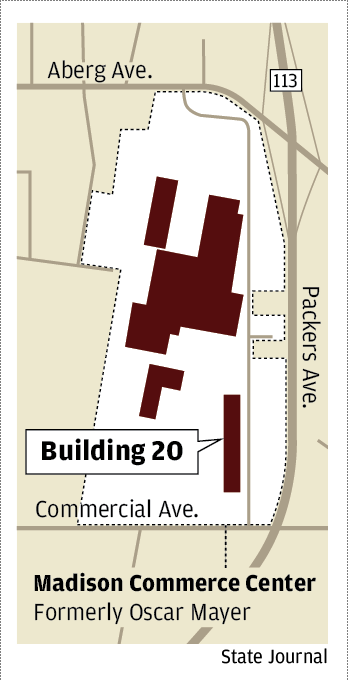 Also on the site, the 280,000-square-foot, nine-story former corporate headquarters office building already has two tenants. About 80 employees of TASC — Total Administrative Services Corp. — began working last summer on the second floor and the company now has about 25,000 square feet of space, Ellis said. The company, which administers benefit programs for businesses across the U.S., was renting space at a building near TASC's headquarters at 2302 International Lane, but the building was sold and TASC lost its lease. So, the company turned to the vacant Oscar Mayer space.
In August 2018, AssuredLeads moved its main office into a 10,000-square-foot space in the building after outgrowing its space at 600 Williamson St. Founded in 2017, AssuredLeads provides exclusive, premium commercial insurance leads for insurance agencies and carriers of all sizes across the country.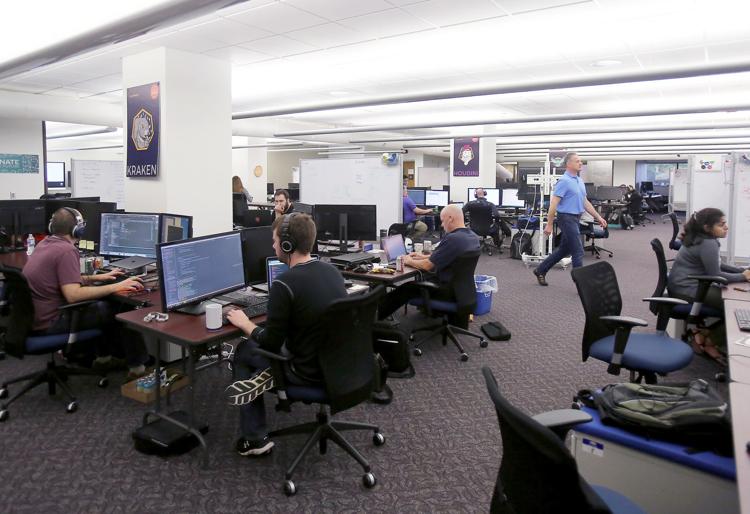 "We have a lot of hope and a lot of faith that this site will work out well for our investment," Ellis said. "We believe in Madison."
Industrial spaces ready for lease include ones measuring 80,000, 60,000, 45,000 and 37,000 square feet.
Changing uses
The project is part of a continuing effort by state and local agencies and the property's owners to create new uses and bring new life to the largely vacant East Side complex that was home to Oscar Mayer since 1919 before it ceased production on the site in 2017.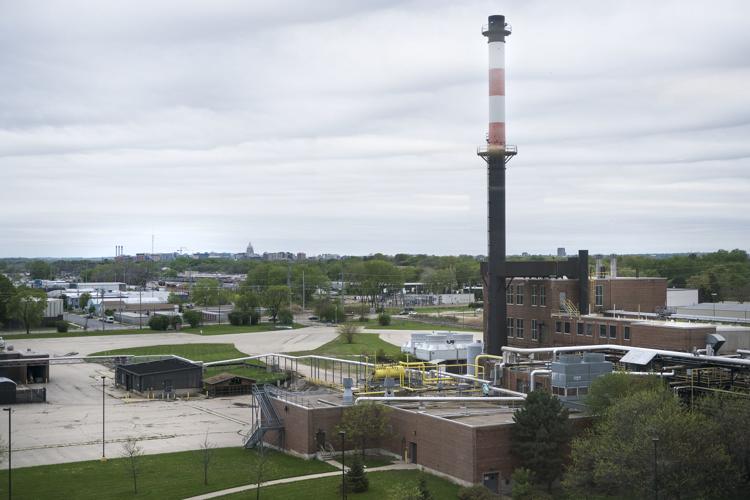 "While I do have a big sense of excitement around this, I want to acknowledge that it's not always easy to do a project like this," Mayor Satya Rhodes-Conway said. "There are real challenges with taking a site like this that was single-user and transforming it to be multi-user."
The sprawling property is owned by 910 Mayer LLC, a joint venture by Reich Brothers Holdings and Rabin Worldwide. The Building 20 project is the first public-facing component in the redevelopment of the site. In 2018, the city was awarded a $500,000 Idle Sites Redevelopment Grant from WEDC to assist 910 Mayer with updating natural gas and electricity systems on the site.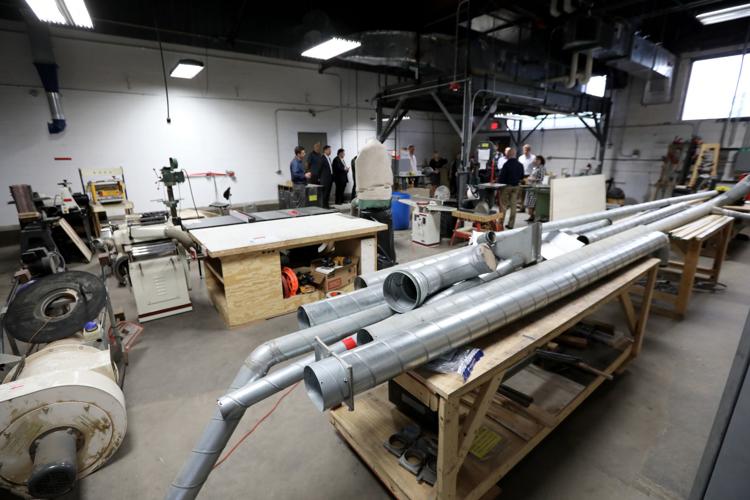 "This site has been a significant part of the city's history, and through the joint efforts of the state, the city and the developer, we see a bright future ahead for this century-old factory," said Tricia Braun, deputy secretary and chief operating officer of WEDC, the state's lead economic development organization. "This project has the potential to be an important economic driver for Madison, and WEDC is proud to support the redevelopment and revitalization of this site."
The Bodgery was founded in 2013 as MadCity Makers, a social club for makers, creators and hackers. The organization initially met in libraries and garages, but in 2014 opened its first physical workshop in the Evolution Arts Co-op's warehouse at 200 S. Dickinson St. A year later, it moved into a 3,400-square-foot, L-shaped warehouse and office space at 4444 Robertson Road. The facility included a clean room with equipment for hobbyists like a spinning wheel, sewing machines, yarns, fabrics and long tables. A more industrial room included a metal and wood shop, forge and 3-D printers.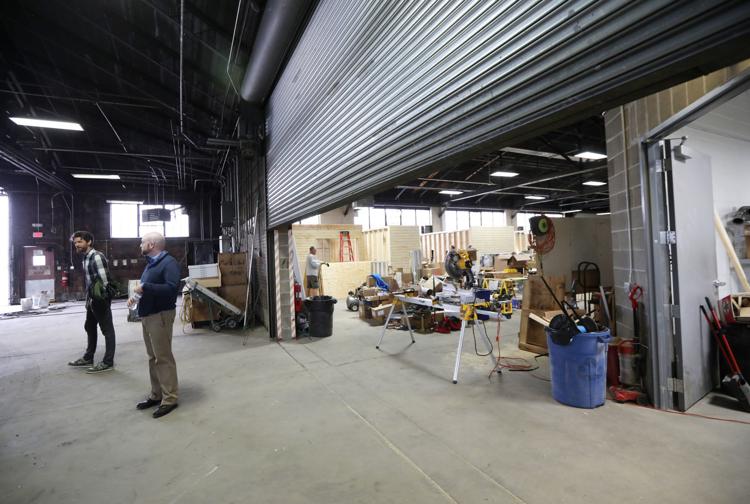 But the new digs for The Bodgery in Building 20 will provide space to more adequately install and use equipment, provide micro booths that can be rented by the month and a classroom that will include a computer lab. The wood shop in the new space is almost the same size as all of the space in the Robertson Road facility. There is also an automotive bay, spray booth and room to set up three welding machines. It even has room for an 8-foot-long sheet metal brake.
"It allows us to spread out," Dobbe said of the larger space. "We can set up more tools safely so we have the ability to do more stuff."