MOUNT HOREB — When Steve Grundahl purchased a former farm implement building in 2016, vines covered its exterior walls and the historic structure was in disrepair.
But three years later, the former Martinson Brothers John Deere dealership is coming back to life as another example of redevelopment and growth in Mount Horeb's downtown.
The 4,500-square-foot second floor of the brick building, constructed in 1912 with a sloped roof, has been transformed into an event space while Grundahl is trying to find someone to open a restaurant on the similar-sized first floor. Ideally, he'd like to see a business that caters to an evening crowd, something lacking in the village. He has thoughts of a supper club or steakhouse but is open to other concepts as well.
"We're really trying to build momentum and change things in downtown Mount Horeb, and this was an opportunity to get involved in a deeper way," said Grundahl, who is related to the Martinson family. "I saw the potential of the building being a block off Main Street."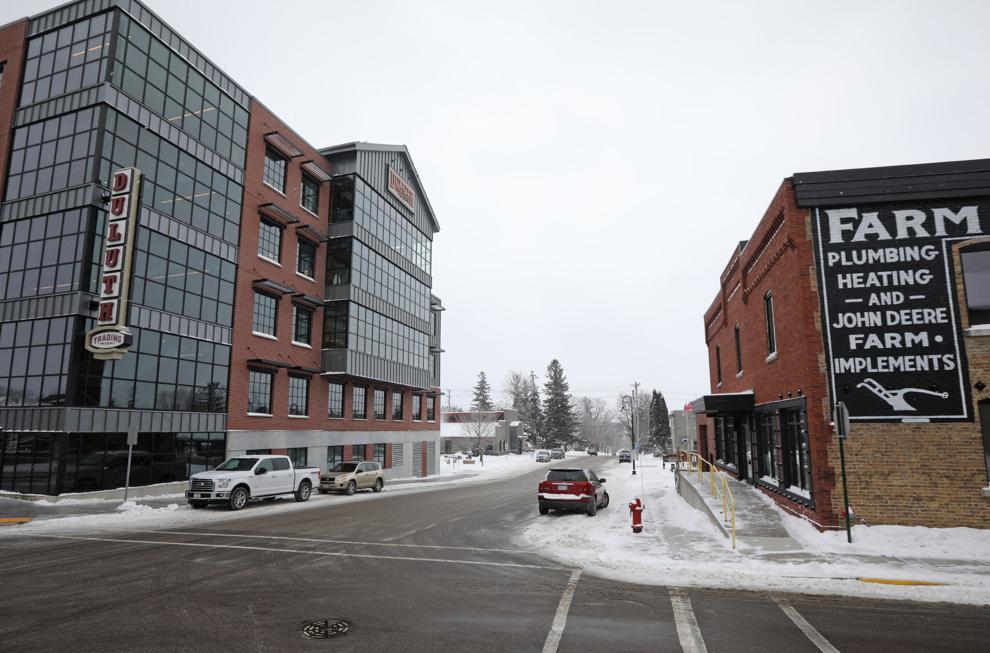 Grundahl, 49, grew up on a dairy farm, is a 1987 graduate of Mount Horeb High School, owns Midwest Prototyping in Blue Mounds and is a member of the Mount Horeb Area Economic Development Corp. He sold the land to Duluth Holdings for its massive headquarters across the street and is excited about other developments in the village, including Brix Cider, which opened last week next to Duluth, and the return of Gempler's, a catalog and web retailer that sells clothing, tools and other agricultural equipment.
The event space, which will soon be operated by Century Barn Events on Highway 78 a mile south of the village, hosted its first event in November, a fundraiser for the Driftless Historium and the Mount Horeb Veterans Memorial Association. It has also hosted corporate events and a birthday party. The east side windows provide views of Duluth's well-lit headquarters building, while a 1,600 square-foot deck offers views of the nearby Military Ridge State Trail and the historic train depot to the south.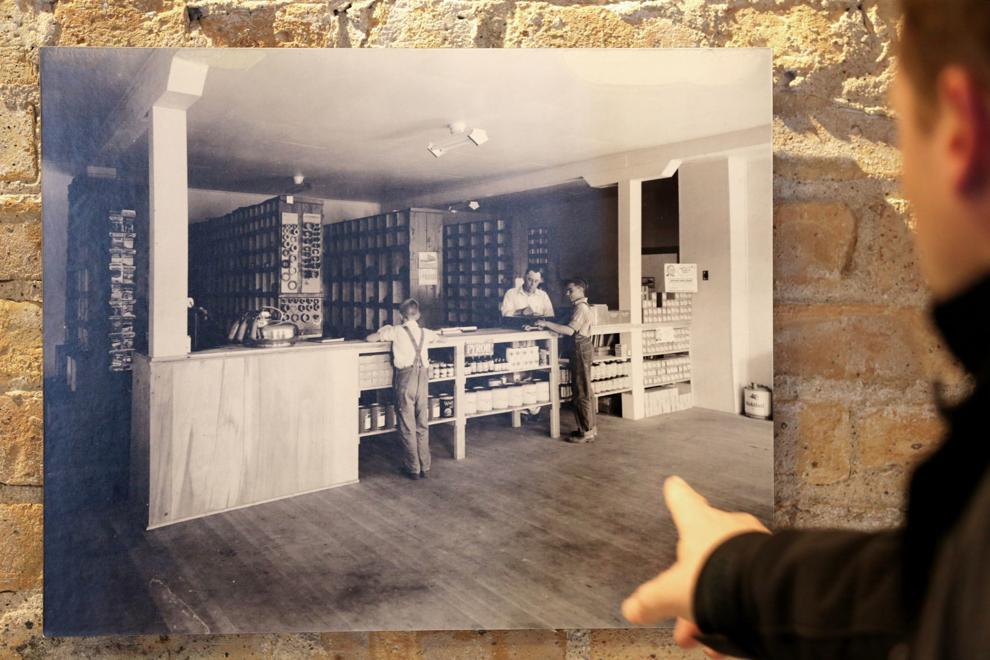 There are modern bathrooms, a prep kitchen and room for up to 200 people. The bar is made from an 1880s barn near Albany while the decor includes old John Deere oil cans, bottles and hubcaps found in the building, located at 108 S. Second St. The building also had a secret basement room for a speakeasy during Prohibition and was constructed for the Reilly Brothers Farm Implement Store before it was bought out by Sever Martinson in 1922. The store closed in 1970 and since that time has been occupied by a variety of businesses, including Treu Ford, R&R Masonry and, more recently a small animal clinic.
Grundahl won't say how much he put into the renovation.
"Everything is new except for the brick," Grundahl said last week during a tour. "There was a 40-year span of no real investment in it and this was an opportunity."