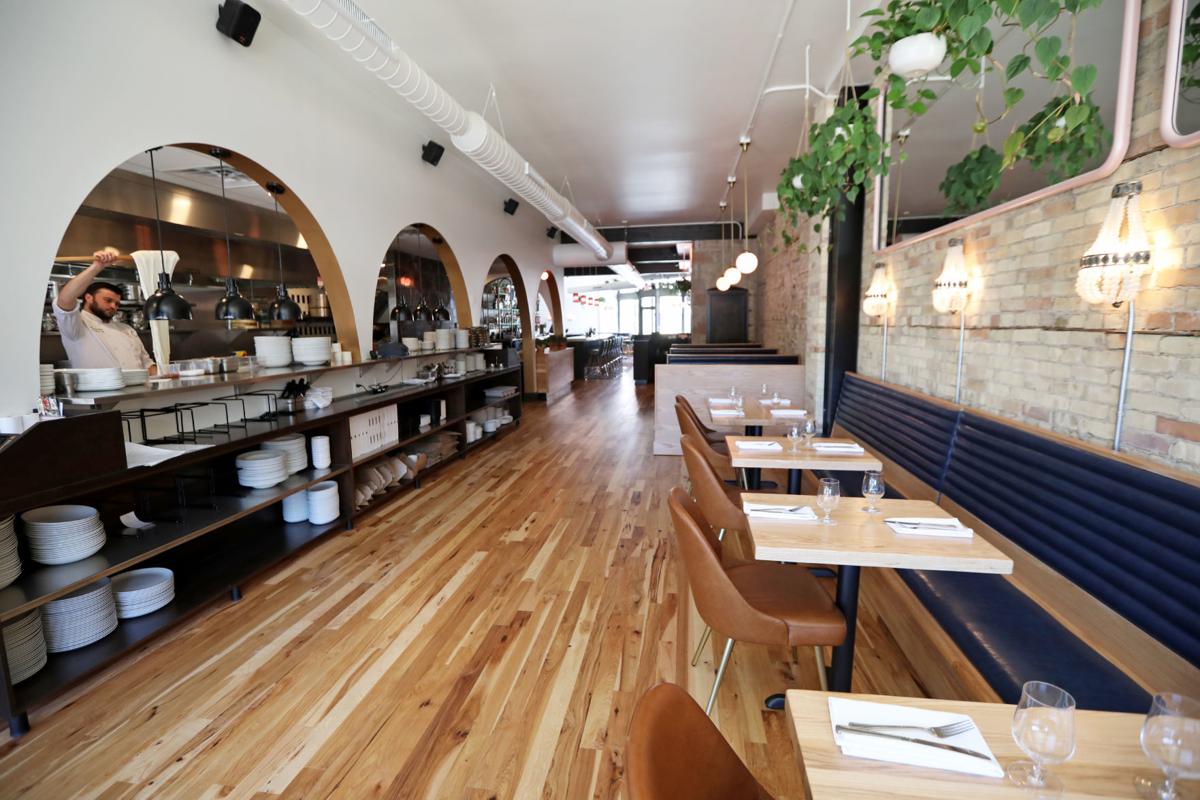 Food Fight restaurant group said Tuesday it has had to furlough about 750 employees in response to government restrictions on restaurants amid concerns over spreading the COVID-19 coronavirus.
Caitlin Suemnicht, Food Fight's chief operating officer, said that each of the company's 20 restaurants is down to four or five employees. The company still has a small core office staff.
It's a move that will hit the local restaurant community hard and could reverberate for years.
Suemnicht said she was outraged by suggestions from government leaders that drive-thrus could remain open while independent restaurants must close.
"A lot of restaurants have apps so people can order from them directly," and that puts a local restaurant company like Food Fight at a disadvantage, Suemnicht said.
"Drive-thrus and apps are for chain restaurants. What about the small, independent restaurants?" she said.
Food Fight announced late Monday afternoon it was temporarily stopping dine-in service, starting Tuesday, in all of its restaurants. As many other local restaurants have done, it planned to shift to delivery and curbside carry-out pickup service.
The delivery and carryout model hasn't worked too well immediately, Suemnicht said. Canteen, the group's stylish, but inexpensive taco shop on the Capitol Square, had only done four orders as of noon Tuesday. "Obviously four orders of tacos doesn't mean much," she said.
"If our delivery and carry-out orders don't pick up in the next few days, we're going to have to make some tough decisions," Suemnicht said. "By Friday or Saturday, if we don't have enough sales to support even two people working in our restaurants, we're going to have to close down."
Gov. Tony Evers on Tuesday ordered all bars and restaurants in the state to close and banned gatherings of more than 10 people as the number of positive COVID-19 cases in Wisconsin surpassed 70.
Evers' order on larger gatherings makes many exceptions: for transportation, educational institutions, child care, hotels, military, law enforcement, food pantries, hospitals, long-term care facilities, grocery stores and convenience stores, utility facilities, job centers and courts.
But restaurants and bars can remain open if they only offer take-out or delivery.
Suemnicht said she isn't concerned about herself but about how the situation will affect employees and distributors and said she hoped furloughed employees can start receiving unemployment benefits soon.
"I'm just hoping we can get through it quickly," she said.
She said restaurants like Monty's Blue Plate, Bar Corallini and Hubbard Avenue Diner, which have a strong neighborhood following, may be able to pull through. She's more nervous about some of the Downtown restaurants such as Canteen, Johnny Delmonico's and Fresco.
"We're going to give it a few days," she said. "But it's hard when we haven't gotten any rent abatement and we have to keep paying bills."
One bright spot has been generous people who have supported the restaurants recently. One customer tipped $1,000 on a Monty's order Tuesday and had the staff split it. "So we've had some just amazing acts of kindness," she said.
Many local restaurants are trying to stay in business by offering new take-out and delivery options.
Malia Jones, a UW-Madison assistant scientist and social epidemiologist, said there has yet to be a case of COVID-19 linked to transmission through food.
"This does not seem to be a real safety concern," she said, adding, "restaurants need to triple down on the good hygiene practices they already know and use every day. They got this."
Because the virus can be transmitted through surfaces, Jones said restaurant employees should be washing their hands often and sick employees should be sent home.
"We need to broadly advocate for paid sick leave for all workers," Jones said. "Most restaurant employees do not get sick leave, which could put everyone in a dangerous spot."
Suemnicht urged people to support local restaurants by ordering food — today or tomorrow — from their favorite restaurants, or some places will be forced to close.
"And then the options will be fast-food and grocery stores. I just want people to think about that," she said. "Think about what options they would like in the next one or two months for their family to eat, and then get out and support those restaurants immediately. It's as easy as picking up the phone and asking if you can place and pay for the order over the phone."