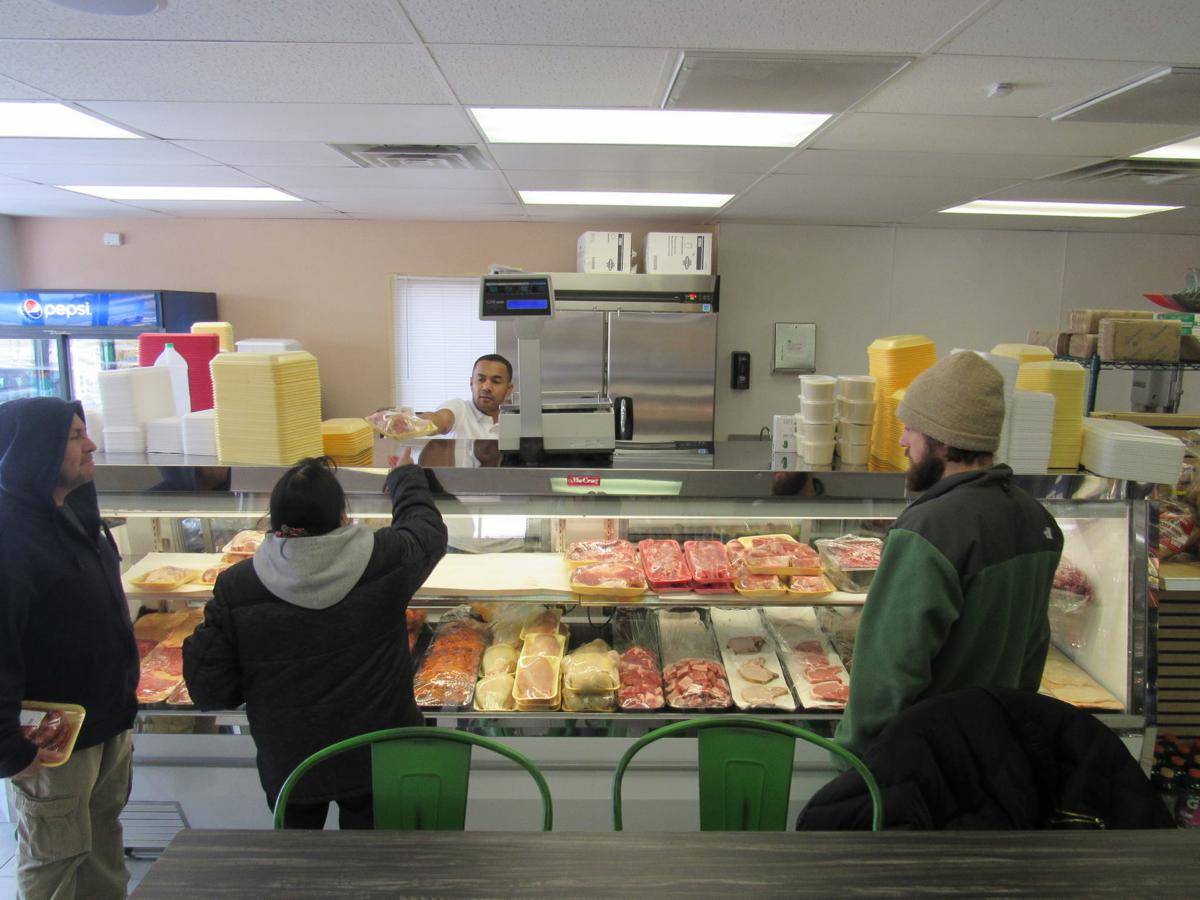 There are coolers with gallons of milk and cartons of eggs, bins of fresh peppers and shelves stocked with cereal, bread, canned goods and bags of beans and rice.
The meat counter is flush with pork chops, chorizo sausage and beef and chicken fajita.
After years without a grocery store, the Allied Dunn's Marsh neighborhood is no longer a food desert.
The hope is that there will be enough business to allow Luna's Groceries to survive. But so far, the business at 2010 Red Arrow Trail is off to a solid start, even though it opened Jan. 28 in the midst of a blizzard that was followed by days of below zero temperatures.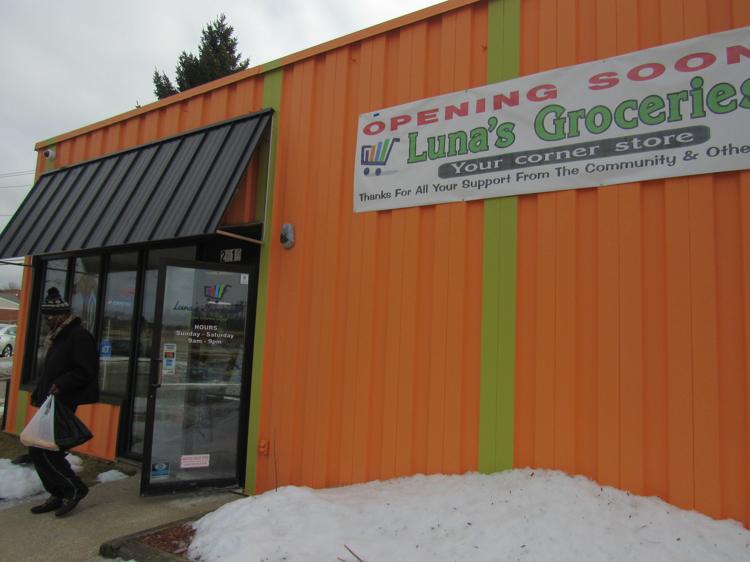 "The sales that I projected for three months from now we are doing right now," said Mariam Maldonado, who owns the store along with her husband, Joe Maldonado. "It's been very amazing. I have been very blessed."
At just 2,300 square feet, Luna's is a fraction of the size of the major players like Woodman's Market, Pick'n Save, Hy-Vee and Festival Foods. Instead, the store plays a similar role as other neighborhood grocery stores like Jenifer Street Market, Regent Street Market and Knoche's Food Center and Butcher Shop on Old Middleton Road.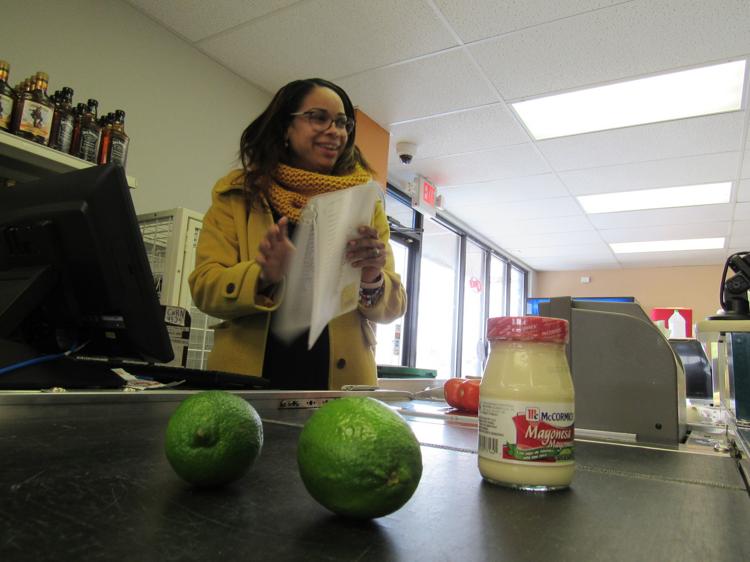 The Allied Dunn's Marsh neighborhood has been without a grocery store since 2009, when Cub Foods closed its store on the west side of Verona Road, a building that is now home to a U-Haul rental and storage center. The Cub Foods opened in 2000, the same year that a Sentry store, long known as a SuperSaver, at 4629 Verona Road, closed its doors. The neighborhood received a further blow in 2015 when the Walgreens closed. The store, located next door to the McDonald's, had some grocery items and was used by some in the neighborhood to supplement their shopping.
But while Luna's offers a wide range of traditional grocery items, much of its inventory is designed to accommodate the large Latino population that lives in nearby apartments, even though Santa Maria Grocery is just blocks away in a shopping center at Midvale Boulevard and the Beltline. One aisle is filled with cans of refried beans, peppers and salsa, along with bottles of hot sauces. Another aisle is stocked with soda from Jarritos and cans of guava, pineapple and apple nectar from Jumex. In the produce section, jalapeno, poblano and banana peppers range in price from $1.69 to $1.99 per pound while fresh tomatillas and jicama are 99 cents per pound.
You have free articles remaining.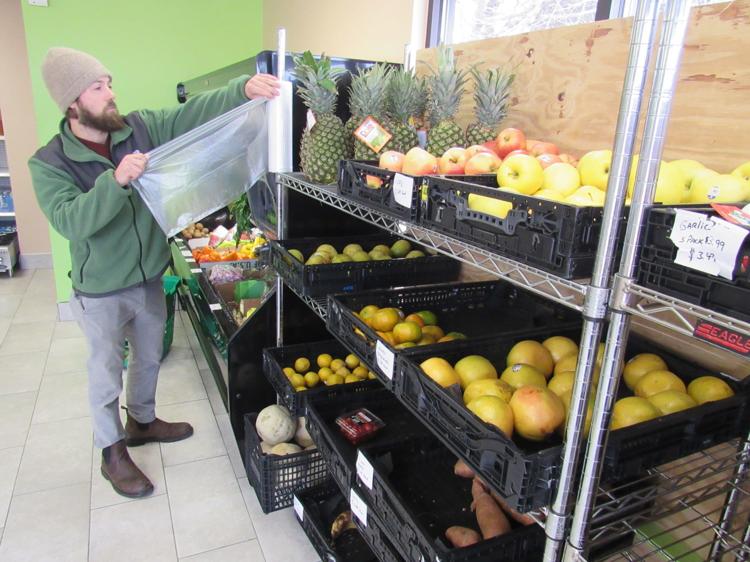 "This is just as close as the (Pick'n Save) on South Park for me," said Brian Zimmerman, who was making his first visit to Luna's last week. "I'm glad it's here. It's a good idea. It's something that's needed."
A dozen eggs at the store is $1.69 while a gallon of one percent milk is $2.69. A loaf of Village Hearth Cottage bread is $2.69 while an 18-ounce box of Frosted Mini Wheats is $4.99.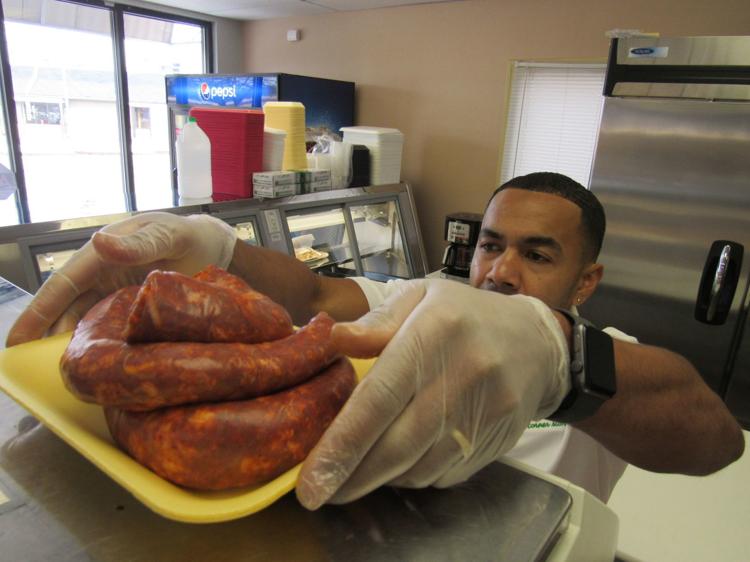 The inventory was selected based on surveys with the neighborhood. In addition, Mariam Maldonado is asking customers to make suggestions after they've been in the store for products they would like to see stocked in the store. She has a clipboard with a long and growing list that includes items like tilapia, diapers and wipes and ice cream.
"It's very hard," Maldonado said when asked about stocking a small store. "I have limited space and I have to calculate it to the can to determine what we can bring in."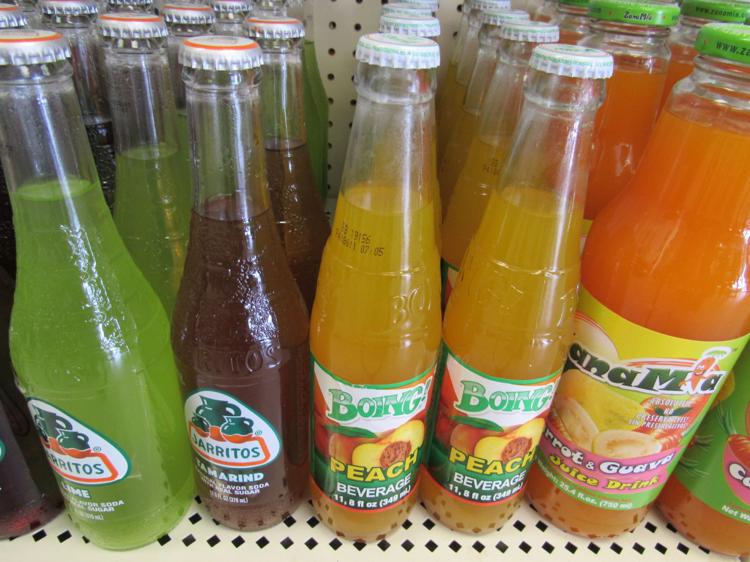 But getting to the point of opening has been an arduous journey for the Maldonados. Luna's Groceries received about $158,000 in grant money through the city-funded Healthy Retail Access Program last year while the Maldondos have invested about $50,000 of their own money and have taken out $200,000 in loans for the project. In addition, a GoFundMe campaign created in October is nearly $36,000 toward its $50,000 goal to help fund the store.
The Maldonados began purchasing equipment in March and then went to work on remodeling the building that had last been used for a payday lender company. However, the obstacles have included windows being smashed, finding asbestos in the flooring and then suffering $50,000 in damage from the August rains. The losses included two freezers and a bakery case.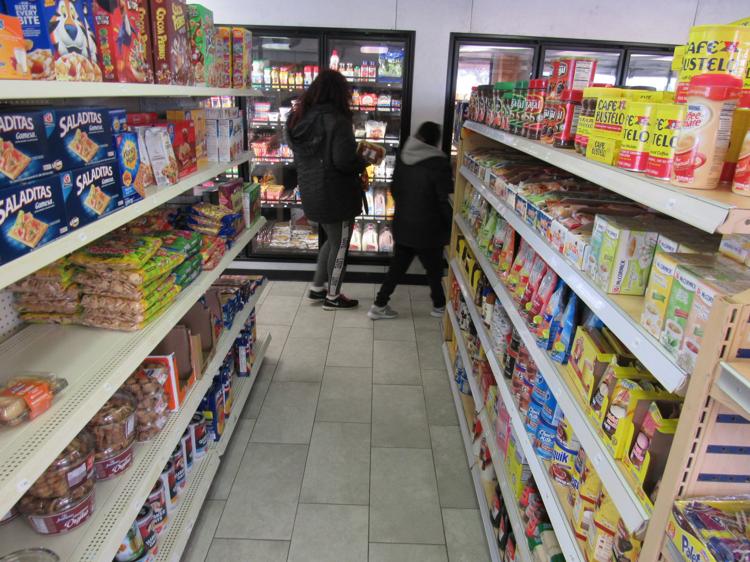 Mariam Maldonado, who also works at the Urban League of Greater Madison, said there was some push back from the neighborhood to selling beer and liquor but while she has a limited beer and liquor inventory, the main focus of the store, that has five employees, is about the basics.
"People want groceries and fresh produce. All of my peppers and meats are going super-fast," said Maldonado. "There has been nothing but love coming from our customers out of the Allied Dunn's Marsh neighborhood."