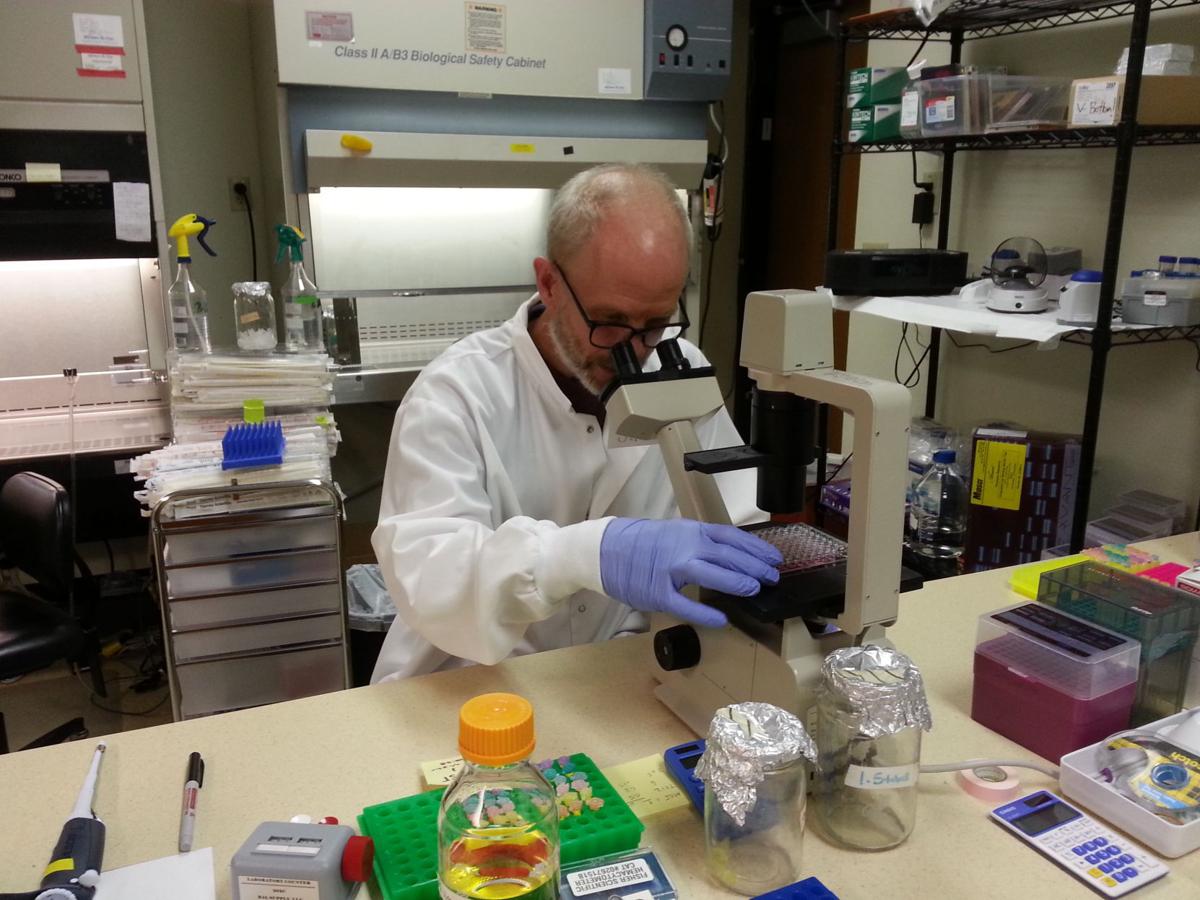 FluGen, a Madison company developing a novel influenza vaccine, is starting its first round of human tests.
Phase 1 clinical trials of RedeeFlu began this week in Kansas City, Kansas, and will involve 96 healthy adults between 18 and 49 years old.
The vaccine, sprayed into a patient's nose, is expected to provide protection against the main strains of flu and variations that evolve over the flu season.
"If the pre-clinical models prove true, it will work better than any vaccine in the market and it will work in more situations than any vaccine in the market today," said Paul Radspinner, president and CEO of FluGen. "And that's going to save lives."
Based on research by UW-Madison scientists Yoshihiro Kawaoka and Gabriele Neumann and licensed exclusively to FluGen by the Wisconsin Alumni Research Foundation, the vaccine deletes a key gene in the influenza virus so the virus can infect the body's cells and replicate once but cannot spread through the body and produce the flu infection.
The clinical trial is aimed at determining a safe dose of RedeeFlu.
The study will also evaluate the responses of antibodies and T-cells — a type of white blood cells — to the vaccine, FluGen said.
You have free articles remaining.
In animal tests, the vaccine has been shown to protect against influenza, the company said.
"If our pre-clinical results are reproduced in human clinical studies, RedeeFlu could meet a significant global health need," Dan Stinchcomb, FluGen executive chairman, said in a news release.
FluGen, at 597 Science Drive in University Research Park, was founded in 2007 and has 10 employees. The company has raised nearly $20 million from investors and has received more than $8 million in federal grants from the National Institutes of Health and the Department of Defense.
Radspinner said the current clinical trial should be completed by the end of 2016. Next year, studies will be done with people who are at least 50 years old. At the same time, a separate "challenge study" will be conducted with patients ages 18 to 49 who are given the vaccine and then exposed to a live flu virus.
"We want to show that RedeeFlu actually protects against drifted strains and even shifted strains," Radspinner said.
While FluGen aims to produce a "universal" flu vaccine, it would probably work for one flu season, or maybe two or three, but would not be likely to protect for life.
"Unfortunately, the virus mutates far too rapidly," Radspinner said.
He said the start of clinical trials is a major milestone. "It's very exciting. We've spent a lot of time and effort to make sure we're doing things right," he said.
The NIH says recent studies show influenza sends more than 200,000 to hospitals and claims the lives of 36,000 people every year, in the U.S. alone.