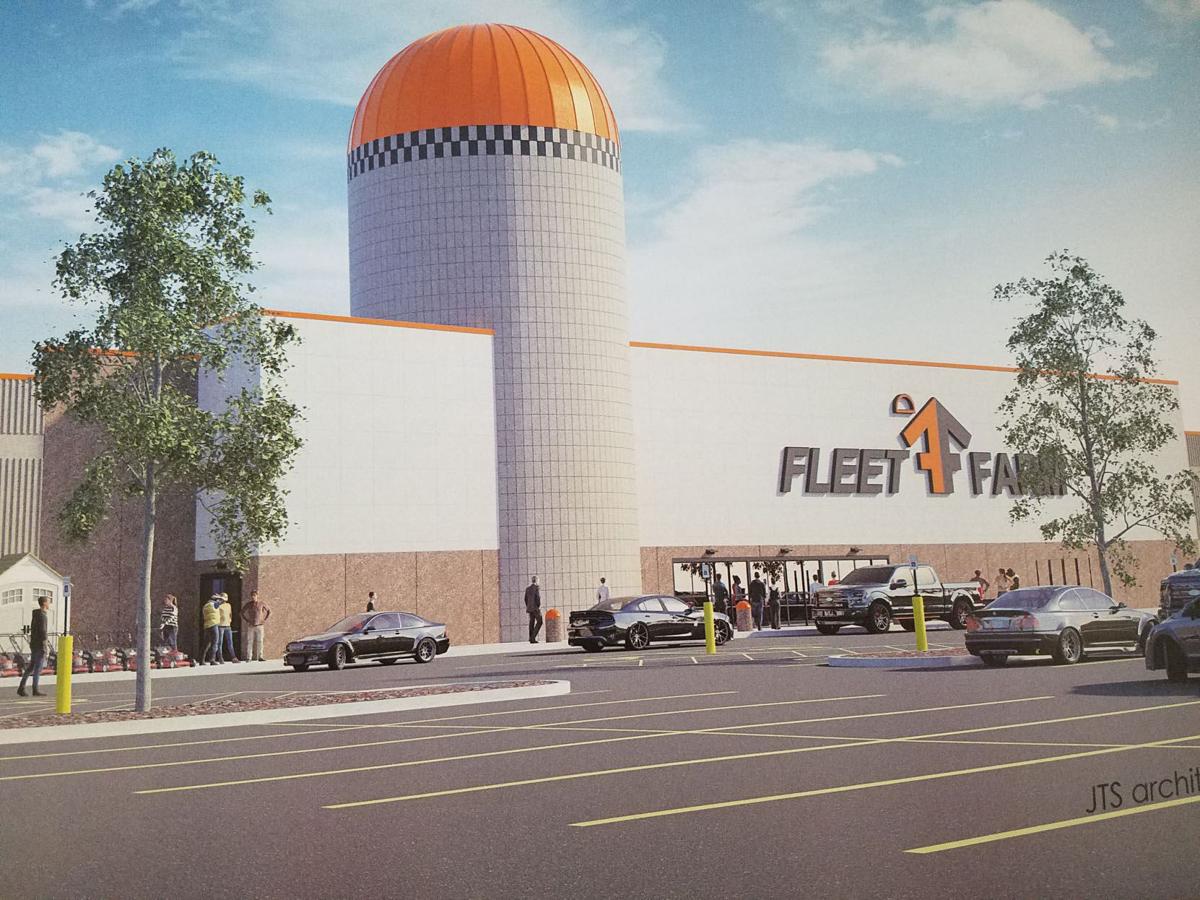 The expansion of Mills Fleet Farm is coming to Dane County.
The retailer of farm and automotive supplies, sporting goods and clothing will break ground Thursday on a 218,628-square-foot store and a 4,100-square-foot convenience store and car wash in DeForest at the intersection of Highway 19 and Interstate 39-90-94.
The $25 million project comes less than two years after the Brainerd, Minnesota, company was purchased by KKR of New York, one of the country's largest investment firms, in a move designed to add stores to its lineup of 37 locations in Minnesota, Wisconsin, Iowa and North Dakota. Wisconsin is home to 18 stores, but others are planned or under construction in Kenosha, Ocononowoc, Eau Claire and Delavan.
The DeForest store is the latest addition to the interstate corridor that also includes East Towne Mall in Madison, the Shoppes at Prairie Lakes in Sun Prairie and a nearby Camping World and what is expected to be, in early 2018, a Gander Outdoors in the former Gander Mountain store at Highway 51. The Fleet Farm would also be near a busy cluster of smaller retailers that include Mousehouse Cheesehaus, Cornieller's Fireworks, a Kwik Trip, McDonald's, A&W, Roadside Grill, a Walgreen's distribution center and one of the largest Kenworth dealerships and service centers in the country.
Sam Blahnik, community development director for DeForest, said the Fleet Farm will bring up to 200 full-time and part-time jobs and is expected to spur more development along and around the Highway 19 and interstate corridor.
"We've had a lot of interest from other commercial and retail projects that maybe weren't previously considering the area," Blahnik said. "We don't want to replicate Sun Prairie. We're only five minutes away from what they have with the theater and shopping opportunities that they have. What this does, is it provides us some more proximate retail for our residents, and it leverages the interstate traffic."
The village was approached by Fleet Farm more than a year ago, which pushed the village in January to annex from the town of Windsor the 25 acres for the project plus about another 81 acres for other development projects. They could include more retail, a hotel and restaurants, Blahnik said. The properties are also part of a tax incremental finance district created this year that will fund about $4 million in improvements to roads, water and sewer services.
Mills Fleet Farm (no relation to Janesville-based Farm & Fleet) was founded in 1955 by Stewart Mills Sr. and his sons Henry Mills II and Stewart Mills Jr. The sons said in early 2016 that they sold the majority of the company to KKR, which also has holdings in Toys R Us, so the company would be poised for "the next level of growth for the future."
Most of the Fleet Farm stores in Wisconsin are not in the southern half of the state. The closest store to the Madison area is in Beaver Dam. The DeForest store is scheduled to open in October of 2018, Blahnik said.
"That's key for them to hit the hunting crowd," Blahnik said. "They've got this schedule, and it's impressive. They're going like gangbusters."
But stores aren't the only addition for Fleet Farm in Wisconsin.
In April, the company began construction on a $65 million, 1.12 million-square-foot distribution center expected to bring more than 300 jobs to Chippewa Falls in northwestern Wisconsin.
The deal to bring the center to Chippewa Falls was completed in March, when the Chippewa County Economic Development Committee unanimously approved selling a 70-acre parcel in Lake Wissota Business Park to the project's developer, Minneapolis-based Ryan Cos., for $1. The Chippewa Falls City Council approved the agreement a day earlier.
"The Chippewa Falls distribution center will help us modernize our supply chain ... and facilitate planned growth of future retail stores in Wisconsin and the Midwest," CEO Wayne Sales said in a statement at the time.
That project should reach "substantial completion" by February, according to the developer agreement between Chippewa County, the city of Chippewa Falls, Mills Fleet Farm Group, Ryan Cos. and DHL Supply Chain of Germany, which will manage the distribution center's employees.