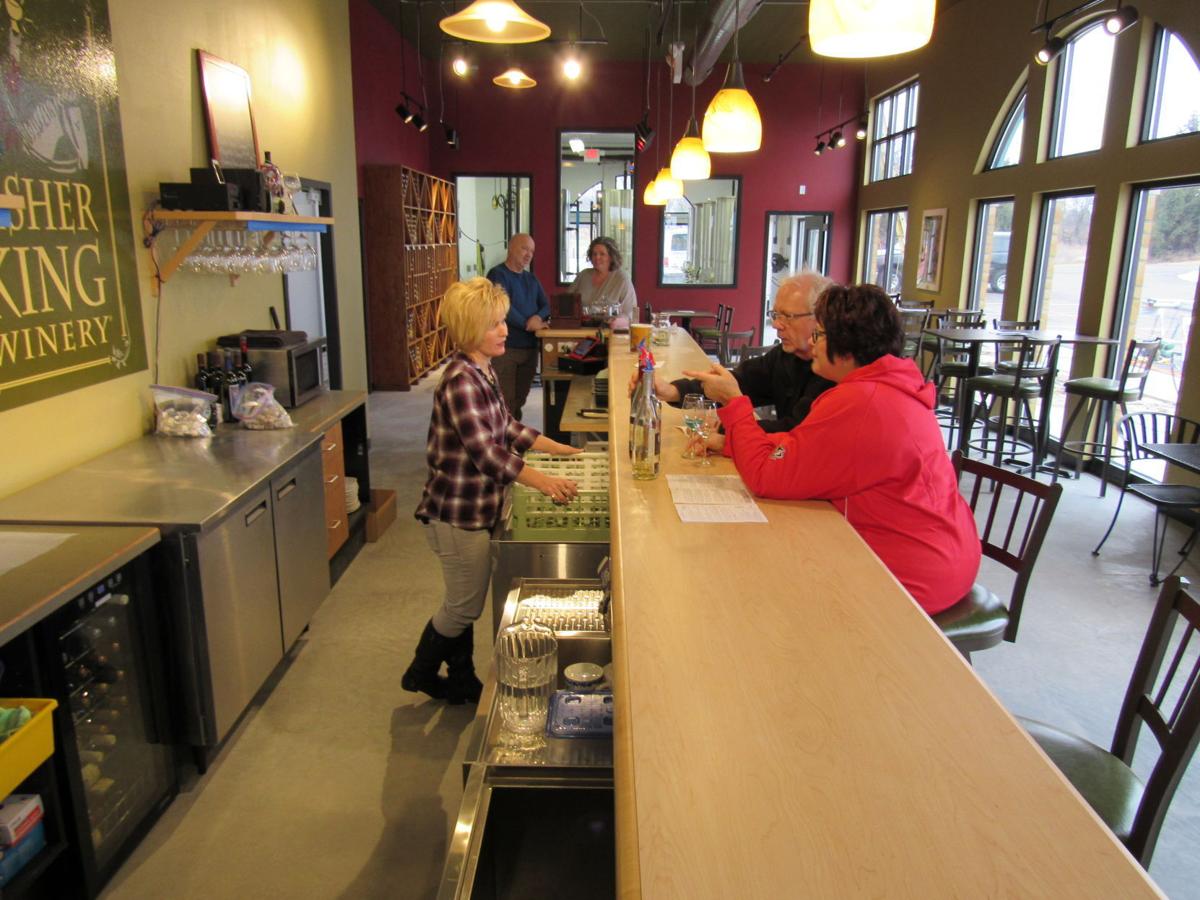 The COVID-19 pandemic is claiming another economic victim of the local alcohol industry with Fisher King Winery in Verona announcing it will close permanently.
"With no obvious end in sight to the COVID-19 pandemic, and the slow winter months about to hit, it is no longer feasible for us to keep operating," the winery said in a Facebook post Friday night.
Financially struggling even before the pandemic, Alwyn Fitzgerald, who founded Fisher King in 2011 and is a co-owner, said in an interview Saturday being closed for April and May, coupled with coronavirus-related business restrictions and retail sales at only 50% to 70% of normal levels for the peak-selling season, dealt a final blow to the winery.
"We had to do some soul-searching and run numbers," he said. "We just decided we can't keep this going because there's too much uncertainty and we're already struggling."
The winery said it will liquidate its equipment, inventory and other assets by the end of October, but bottles of wine will still be on local retail store shelves for about the next six months.
The tasting room at 1105 Laser St. closed a few weeks ago, Fitzgerald said.
The winemaking equipment is being sold to a group looking to establish a winery in the Wisconsin Dells area. Fitzgerald said he'll help set up the winery and the plan is for him to make wine there, which he said is one of the better scenarios out of Fisher King closing, as he could finally see an income.
"In the 10 (years) that we have been in business, I haven't taken a paycheck," Fitzgerald said. "I've lost all of my life savings, my entire 401(k) of 35 years, I haven't had an income, and I'm 63 years old, so it's like, 'OK, now what do I do?'"
Inopportune move
Things hadn't been going well for Fisher King since it relocated in 2016 from Mount Horeb to a business park on Verona's southeast side near Highway 18-151, Fitzgerald said.
Other proposed developments in the business park haven't materialized in the time Fisher King has been there, he said, and the winery was paying higher rent and taking in less revenue than in Mount Horeb.
"Once we made the mistake of moving to this ... park here in Verona, we were realizing all of a sudden it wasn't getting built like it was billed to us," Fitzgerald said. "Our sales, to us, unexpectedly dropped, and we thought they were going to be going up."
Hopes dissolve
Late last year, Fitzgerald said, he and staff developed a marketing plan to try to turn the business around in 2020 and had booked public and private events through August.
"In March, for the first time ever, even in Mount Horeb, I saw a huge jump in sales because these things were starting to happen," he said. "All of a sudden we got to the end of March and COVID hit and all that went away."
The tasting room reopened this summer under local restrictions, but sales were "really low" as "everyone was afraid to come out," Fitzgerald said.
Despite sales picking up somewhat throughout the end of summer and into fall, revenue didn't even hit the sales figures from last year when Fisher King wasn't turning a profit, he said.
"We've had some great people, wonderful customers," Fitzgerald said. "I thank our customers. I wish a few more of them could have been showing up the last three years here. But we're a little more out there. We're not right in the downtown setting."
Concerned about COVID-19?
Sign up now to get the most recent coronavirus headlines and other important local and national news sent to your email inbox daily.