What has been an almost forgotten historic structure shielded by trees, a Menards and time, will soon be a little more noticeable on Madison's Far West Side.
A combination veterinary clinic, pet daycare and boarding facility is transforming the former Middleton Junction School, a portion of which dates to 1912 but in later years was home to the West Side Business Association. The veterinary clinic, the first phase of a $3 million Passion for Paws facility, will open in early September with the boarding and daycare facility scheduled to open in late September.
The 15,000-square-foot project by veterinarians Mia Hospel and Kietra Kay and her architect father, Arlan Kay, is designed to not only bring new life to the two-acre property but to also fill a niche in the marketplace where waiting lists for boarding and daycare facilities are the norm and where only a few in the county also offer veterinary care.
"There's a definite benefit to the one-stop shop," said Hospel. "People drop off their pet and they know that if something happens we're on site and we can take care of these animals. There's a synergy there."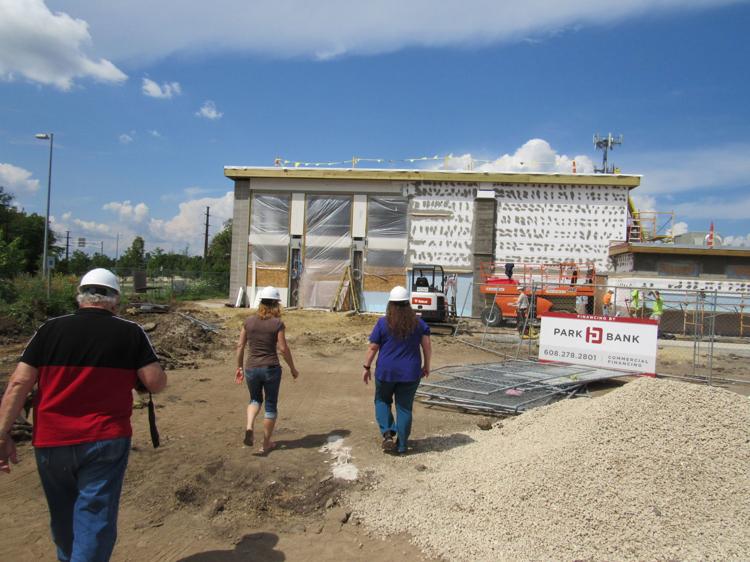 Hospel and Kietra Kay are both graduates of the UW-Madison School of Veterinary Medicine and have been working in the Madison area for nearly 20 years. They met at a veterinary clinic more than 10 years ago but when they both left the practice in January 2017 they began searching for a location for their own business. The West Side Business Association moved out of the buildings at 437 Junction Road in 2013 and road construction, which included the redesign and reconstruction of the Mineral Point and Junction roads intersection, limited access to the property and hindered redevelopment plans.
Arlan Kay, who has lived in the town of Oregon for nearly 50 years and has a deep respect for history, purchased the property and designed the plans for the project which will turn the oldest part of the schoolhouse into a cat boarding facility. The newer portions of the former school, added in 1953, 1956 and 1961 and which includes a gymnasium, are being converted into the clinic and space for dog daycare and boarding.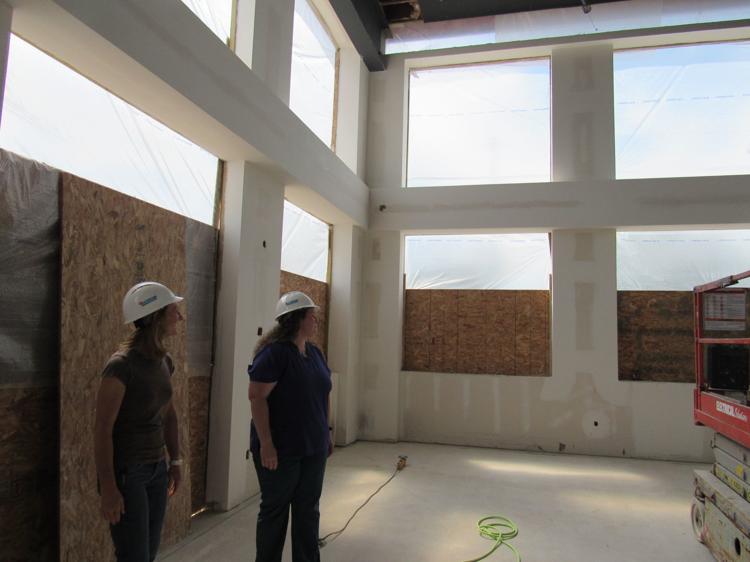 "It has good bones," Arlan Kay said of the buildings. "It's something that was abandoned for almost four years and it was holding up and for the most part was dry. There's space that's flexible enough and it had the right zoning, which meant we could get going right away."
Bringing back school memories
But the Passion for Paws project is also bringing back strong memories of the former rural school that closed in spring 1980 and was part of the Middleton-Cross Plains School District.
Julie Schroeder, 47, of Madison, started kindergarten in 1976 and finished third grade at the school before it closed. She lived on Old Sauk Road, west of Pleasant View Road, and at that time her house was surrounded by research farms, Elver Park didn't exist and the Big Sky Drive-In was still open near Mineral Point Road and the Beltline.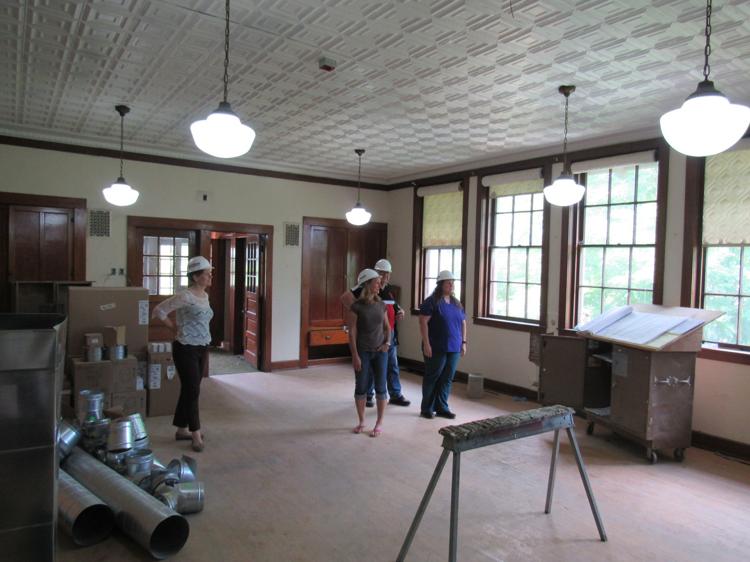 "We loved our little school," Schroeder said. "I have really vivid memories of the red carpet in the kindergarten room. Sitting there watching the older kids perform their talent show numbers. The library was essentially a hallway, but it had a big wall of windows so it always seemed cozy."
Schroeder remembers taking the bus to school every day, but in the winter the bus was challenged by the steep hill at what is now South Gammon and Mid Town roads. It also wasn't uncommon to see snowmobiles parked at the nearby Speedway tavern on Mineral Point Road. What is now Menards was home to a small farm and the remnants of the former Peppermint Park amusement park. The area behind the school had a flat playground area, a small hill for sledding and a flat field for impromptu games, she said.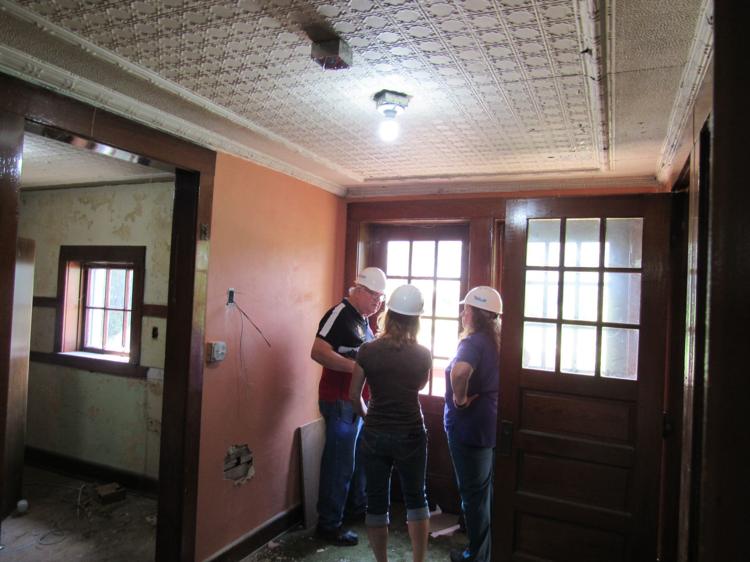 When the school closed, it had a projected enrollment that fall of 76 students for grades 1 through 6. In addition, the school was in need of major renovations including new boilers and new roofs. Kindergarten classes had been moved to West Middleton Elementary two years earlier, according to a 1980 story in the Wisconsin State Journal about the district's decision to sell the property.
"I went back once when it was West Side Businessman's Club and realized my first grade classroom had a bar in it," Schroeder said. "Blew my husband's mind when I told him that the coat closet used to be our principal's office and he shared it with his secretary. It was so tiny. I can still smell the purple ink from the mimeograph machine that we got to use if we were teacher's helper for the week."
You have free articles remaining.
Register for more free articles
Stay logged in to skip the surveys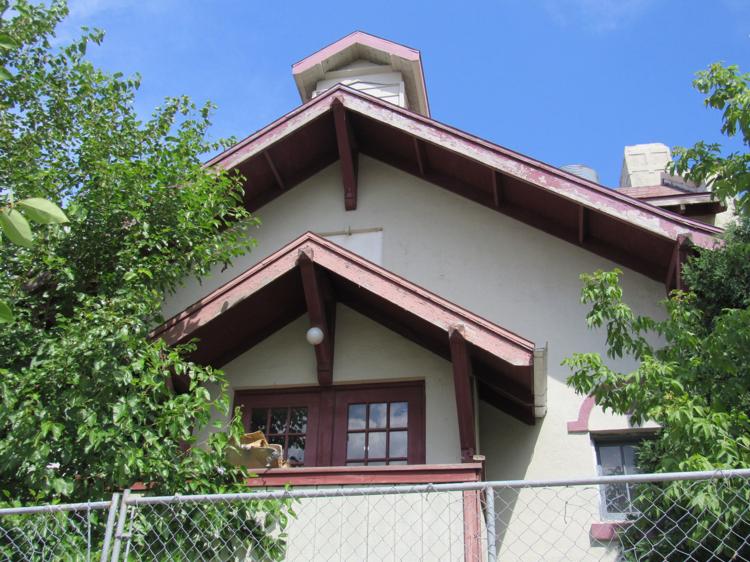 New life for school
But the school buildings are getting new life thanks to Passion for Paws and a robust market for pet care.
The Madison area is home to scores of veterinary clinics and has a number of daycare and boarding facilities like Ruffin' It Resort, Aunt B's Pet Resort & Spa, Hickory Hills Kennels, Camp K9 and SpaWoof. Rates can range from the mid to high $20 range per day for daycare and more than $30 a night for boarding services.
Hospel's resume includes five years at Waunakee Veterinary Clinic, working for the state and most recently at Pineview Veterinary Clinic. Kietra Kay's experience includes stints at Monona Veterinary Clinic and All Creatures Veterinary Clinic with her most recent job working for her own house call veterinary service which has more than 250 clients.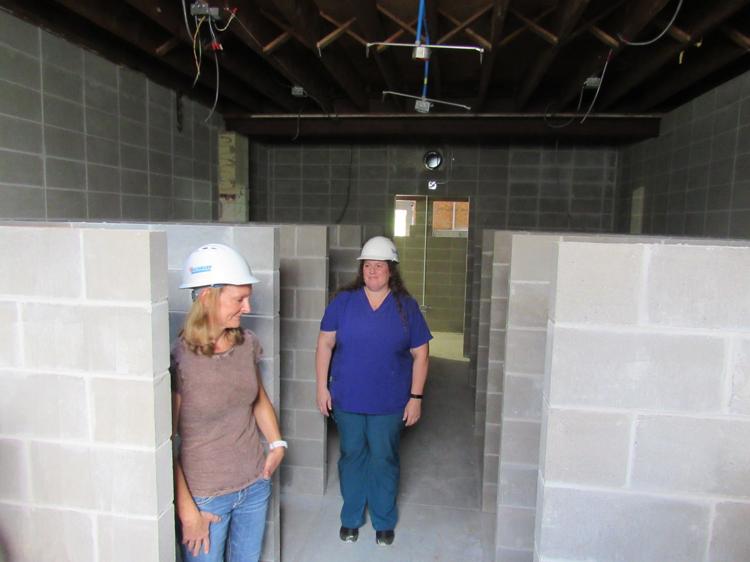 "The combo (clinic/daycare/boarding) seemed to make the most sense and this property just really lent itself so nicely to the combination," Kietra Kay said.
The newer portions of the buildings are being completely remodeled by Bachmann Construction of Madison with 7,500-square-feet devoted to the clinic, which will have a separate entry from the daycare and boarding facilities plus three examine rooms each for dogs and cats and a cat adoption room.
The daycare facility will have space for 40 dogs and the boarding facility enough space for 52 dogs who will share seven different exercise areas. The boarding facility also has space for 18 cat families in three-foot wide, six-foot long and seven-foot high cat condos, each with a cat tower.
Natural light floods the buildings and the former gymnasium space is getting a mezzanine for offices. Floors of the facility are heated with radiant heat with solar panels on the roof designed to provide 90 to 100 percent of the electrical needs, said Kietra Kay.
"It feels right," Kay said of the property's conversion. "I think people who have gone here as kids, I hope they appreciate what we have tried to do here by keeping the buildings and turning them into something that's useful."
Some original features remain
The West Side Business Association, founded in 1941, took over the property sometime in the 1980s. The 1912 portion appeared to have been used for offices and storage but still holds a chalkboard, large windows, and its original wood floors, woodwork trim and globe-style lights. However some parts of the building had graffiti, broken glass and had been home to raccoons. It also appeared that someone had been living on the front porch.
"I'm so happy to hear about the remodeling and see that so much of the original school room is going to be saved," Schroeder said. "I have so many wonderful memories of my days at Junction. Even the days when the roof leaked, the boiler went out, and we all huddled in the gym while wearing our winter coats. We cried nearly every day that last week it was open, and while West Middleton was very welcoming, it just wasn't the same."
The improvements, which includes separate HVAC systems for the clinic and daycare/boarding facilities, will retain the historic aspects of the 1912 building. In addition, the location, with no residential properties nearby, is suitable for boarding and day care since noise won't be an issue, Kietra Kay said. Fencing will be designed to reduce noise plus dogs will be exercised and interact with staff on a regular basis, a move designed to reduce stress and barking. The business will initially employ about 12 people but the business plan calls for 24 employees in about two years, she said.
The chalkboard will also be put to use.
"We'll put up notes and things like that," Kay said. "It's something that's still important to the room."