The newest player in the highly competitive Madison grocery scene offers not only the typical grocery fare but also a second-floor lounge with a full bar and outdoor patio seating, growler sales and recycled ash trees from the neighborhood that are being used for structural, aesthetic and environmental reasons.
There are hot and cold food bars, sushi, a community room, catering service, liquor store, coffee shop and U-shaped deli.
But when the doors of the 55,000-square-foot Festival Foods open Friday at 810 East Washington Ave., it will not only unveil a major food depot for the established Tenney-Lapham and Marquette neighborhoods, but also help the fast-developing corridor just blocks from the Capitol take another major step away from its blighted past.
"It has been an evolution of things and this will add to it," said Ald. Ledell Zellers, 2nd District, who represents the area. "People are so excited about this."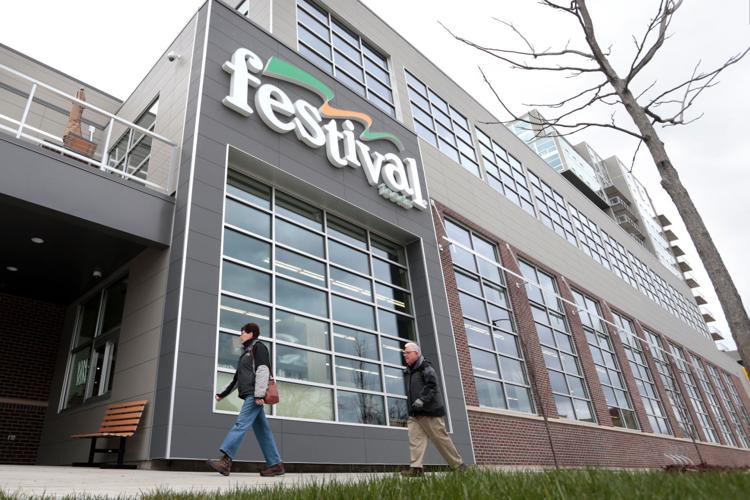 The grocery store, on the ground floor of developer Otto Gebhardt's $64 million Galaxie building, is the 22nd location in Wisconsin for Onalaska-based Festival, but is unlike any other store in the family-owned chain founded just after World War II.
There is more focus on prepared food and a slightly different layout that includes a "grab and go" cooler section near the main entrance stocked with eggs, milk, creamers and orange juice. The Mezz is a second floor bar that offers plated deli items like cheese trays and shrimp cocktail, along with growler sales from eight tap lines. Another six taps for growler sales can be found in the liquor store.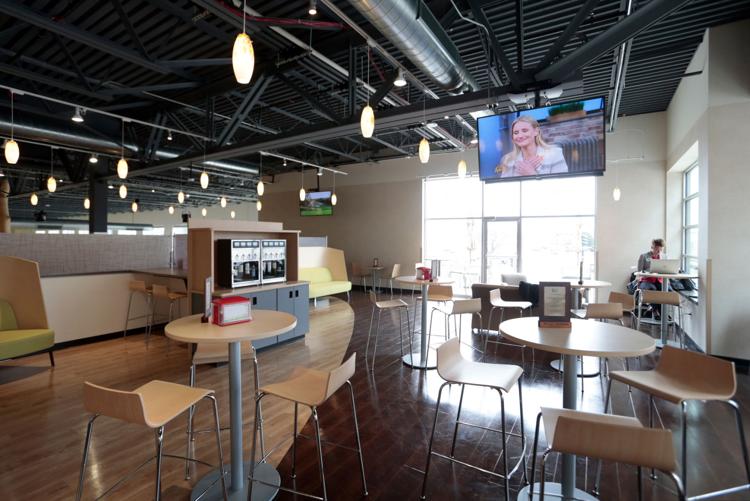 Most Festival Foods stores are about 75,000 square feet and in strip malls and shopping districts. But the Madison store is 20,000 square feet smaller and has 198 apartments above it with another 97 living units planned. Across Livingston Street and just steps away, there are 220 occuppied apartments in Gebhardt's 12-story Constellation building.
The Madison grocery market is filled with major players such as Woodman's Market, Copps, Hy-Vee, Metcalfe's Market and Willy Street Co-op.
"In the state of Wisconsin, it's not too different from one city to another but you come here and it's the most dramatic change of any city we go into," said Mark Skogen, Festival's CEO and president, and grandson of the chain's founder. "They value natural products, organic products, fresh more than other cities, and there's more repeat visits than in other cities where it's all big baskets."
You have free articles remaining.
Festival was founded by Paul and Jane Skogen, who opened Skogen IGA in 1946 in Onalaska. Until 2006, the company had eight stores, but since then has opened 14 more, including stores in Janesville and Fort Atkinson. Three others are scheduled to open later this year in Green Bay, Somers and Menasha, but the Madison store is the company's most unique and most urban.
The store is in the heart of one of the fastest-growing areas of Madison, where other apartment and commercial buildings are planned along with more events at Breese Stevens Field across Paterson Street. Central Park is nearby, and the store sits between East Johnson and Williamson streets.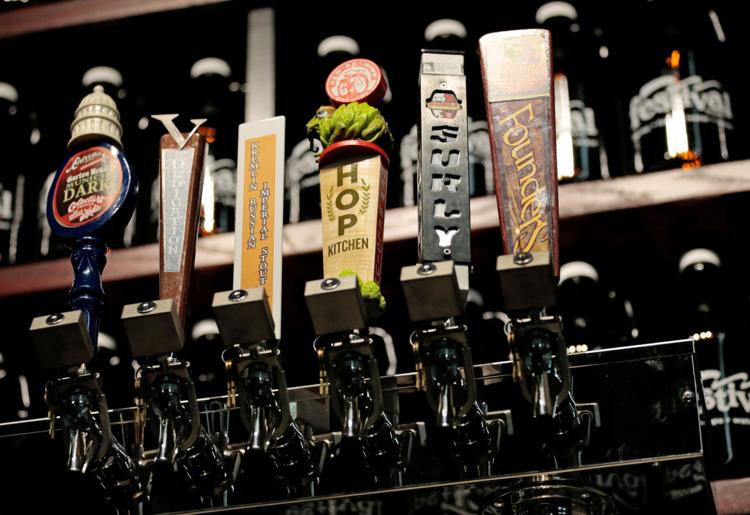 Nate Mathis-Vargas, the co-president of the Capitol East Business Association who opened Dog Haus University at 825 E. Johnson St. in 2012, said the store could have a negative impact on some of the smaller corner grocery and liquor stores in the area but overall will be a boon for residents.
"It's humongous for the neighborhood," Mathis-Vargas said. "A lot of people are going to find that getting their food that much easier is going to be a huge weight off their shoulders."
Residents will start moving into the apartments above the store in June, while a second phase of the Galaxie project will add 48 apartments on the northeast side of the block, with 49 condominium units planned for a third phase, Gebhardt said.
A 15,000-square-foot rooftop garden will be planted this spring, and the building has 15,000 square feet earmarked for retail and another 90,000 square feet for commercial use. There are plans for a sports bar, restaurant and bank, while PilateSpa, Earth View Yoga and Omni Fight Club will open soon.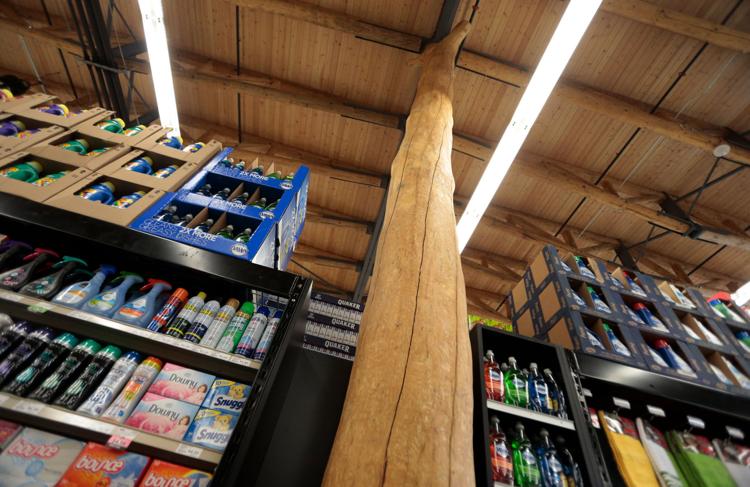 Across East Washington Avenue, Gebhardt has plans for Cosmos, a $75 million, two-building project that will include 160,000 square feet of office space, including 100,000 square feet for American Family Insurance and startup organizations; 25,000 square feet of retail; and a 45,000-square-foot, 3,000-seat music venue and auditorium. A 450- to 650-stall parking garage is planned for property behind the development, Gebhardt said.
In the 1000 block of East Washington Avenue, Stone House Development is proposing an 11-story structure on the site of the vacant Madison Dairy Produce and Straus Printing buildings for 200 housing units, 61,000 square feet of office space, 18,000 square feet for retail and 400 parking spaces. Meanwhile, developer Michael Campbell and other investors have proposed replacing Marling Lumber, 1801 E. Washington Ave., with a 228-unit apartment building and 20,000 square feet of commercial space.
Gebhardt said the grocery store is one of the key amenities for the corridor that will continue to grow more businesses to serve the increasing population.
"Why this always stuck out to us as the perfect spot is because you're a seven-minute walk to the Square, a three-minute walk to Willy Street, which is hot with restaurants and new things popping up, and you're a two-block walk to (East) Johnson Street," Gebhardt said. "The grocery store sets this neighborhood apart from other places."