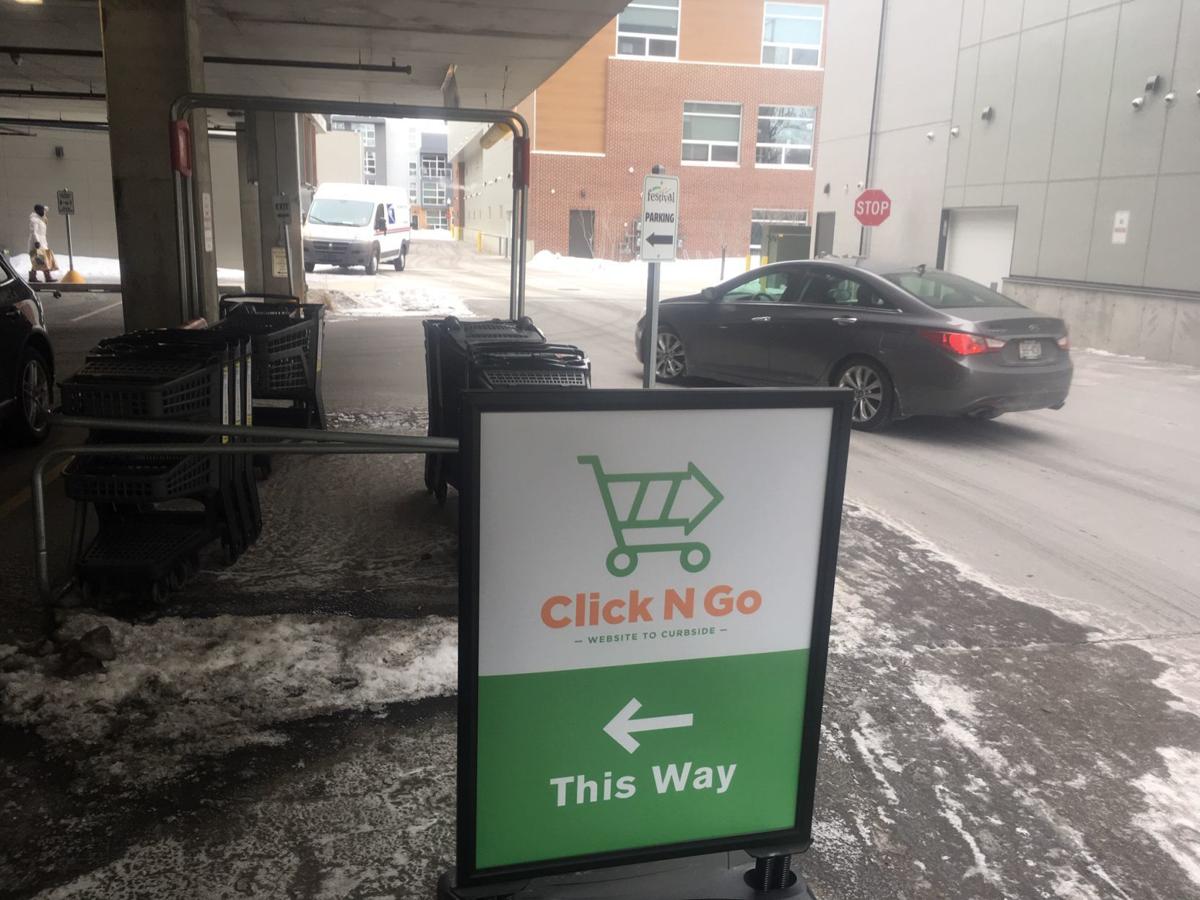 Festival Foods is finally offering online shopping, but it's unclear when it will provide delivery service.
The Onalaska-based retailer has launched its Festival Foods Click N Go Website to Curbside program at 22 of its 32 stores, including its Madison location on East Washington Avenue and at its stores in Janesville and Fort Atkinson.
The program comes nearly 20 years after Capitol Centre Market launched its delivery service and 18 years after Metcalfe's Market began offering home delivery. Last year, Kroger-owned Pick 'n Save and Metro Market stores partnered with Instacart to offer grocery delivery services to its customers in the Madison and Milwaukee areas. Instacart is a San Francisco-based company founded in 2012 by a former Amazon employee and now serves dozens of markets around the country.
The company had been delivering groceries for Whole Foods in Madison but last fall Whole Foods, which was purchased for $13.7 billion by Amazon in August 2017, began offering delivery through Amazon Prime.
You have free articles remaining.
Hy-Vee and Woodman's Markets are among those that also offer home delivery in Madison.
The Festival Foods online shopping program allows customers to place and pay for orders via a website and pick up the order at designated parking spots at the store between 10 a.m. and 7 p.m.
There is no charge for the first three orders, but after that a $6.95 shopping fee is charged regardless of the size of the order.
Samantha Terry, a spokeswoman for Festival, said the company is working on a delivery system, but no launch date has been set.
In 2014, Festival purchased Vos Sentry in Fort Atkinson and converted the store to a Festival. In October 2015, Festival opened a 78,000-square-foot store at 2233 Humes Road in Janesville and followed that up in 2016 with a 55,000-square-foot store on the ground floor of Gebhardt Development's $65 million Galaxie building in the 800 block of East Washington Avenue.
Send retail-related tips and story ideas to badams@madison.com or call Barry Adams at 608-252-6148.