Festival Foods is continuing its expansion into southern Wisconsin while a longtime grocer is about to be left with just a single location.
Onalaska-based Festival announced Tuesday that it has purchased Pierce's Markets in West Baraboo and Portage, with plans to convert the 55,000-square-foot stores to the Festival brand on June 20. Festival has 26 other locations, most of them in western and eastern Wisconsin, but has been pushing into southern Wisconsin.
The move leaves Pierce's with only a store in Muscoda. The company was founded in 1924 by William and Anna Pierce on Walnut Street in Baraboo. A Madison store in the Northside TownCenter opened in 2006 but closed last spring when the Pierce family chose not to renew the 10-year lease. The 20,000-square-foot site is now home to a Willy Street Co-op.
"This will be a good transition from one family to another," Angie Pierce, president of Pierce's, said in a press release issued by Festival. "We are confident that Festival Foods will carry on the tradition of providing quality products and excellent service that began with my great-grandparents."
Pierce could not be reached for comment Tuesday. Her company is based in West Baraboo and it's unclear if Pierce's would retain its 12,000-square-foot store in Muscoda, located just a block off of Main Street near Village Hall. The closest grocery stores, besides Pierce's, to the village of 1,254 people are located 15 miles north in Richland Center. A Family Dollar store is under construction on Muscoda's north side.
"I love Pierce's. I don't ever want to see them leave town," said Cinda Johnson, a lifelong resident and the village administrator. "We really need a grocery store here. We would be lost if we didn't have a grocery store."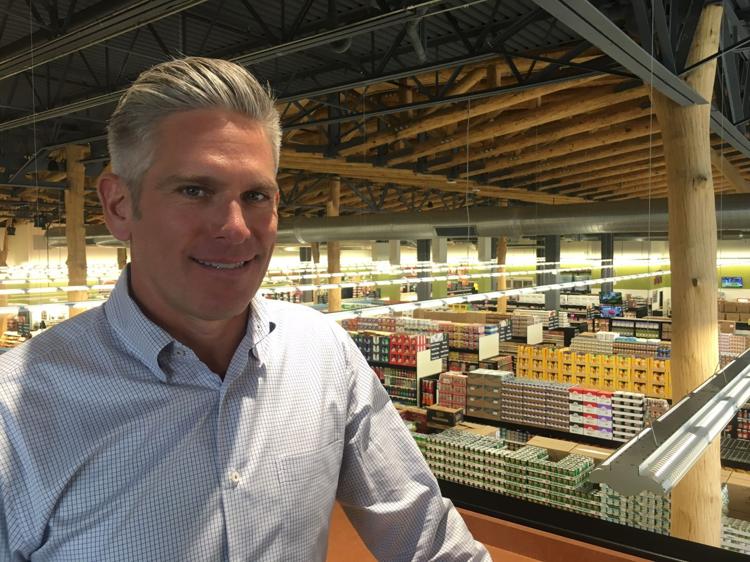 You have free articles remaining.
Register for more free articles
Stay logged in to skip the surveys
Brian Stenzel, a spokesman for Festival, said the Muscoda store was not considered because of its relatively small size compared to other stores in the Festival portfolio.
"The store in Muscoda wasn't the right opportunity for us at this time and our growth plan," Stenzel said in an e-mail Tuesday. "The Portage and Baraboo opportunities were the right fit for us and we look forward to continuing the family-owned tradition there."
Festival was founded in 1946 by Paul and Jane Skogen and in recent years has been expanding across Wisconsin under the direction of the Skogens' grandson, Mark Skogen.
In 2014, the company purchased Vos Sentry in Fort Atkinson and converted the store to a Festival. In October 2015, Festival opened a 78,000-square-foot store at 2233 Humes Road in Janesville and followed that up with a 55,000-square-foot store on the ground floor of Gebhardt Development's $65 million Galaxie building in the 800 block of East Washington Avenue.At that time, Skogen said the Madison market could likely support three Festival stores.
On Tuesday, Skogen said the purchase of the West Baraboo and Portage stores from Pierce's allows it to better serve the company's growing customer base throughout the state.
"We are pleased that we were able to reach an agreement with the Pierce family that will result in a continuation of family-owned grocery stores in the area now and far into the future," Skogen said. "We are honored to join these historic and still thriving Wisconsin communities."