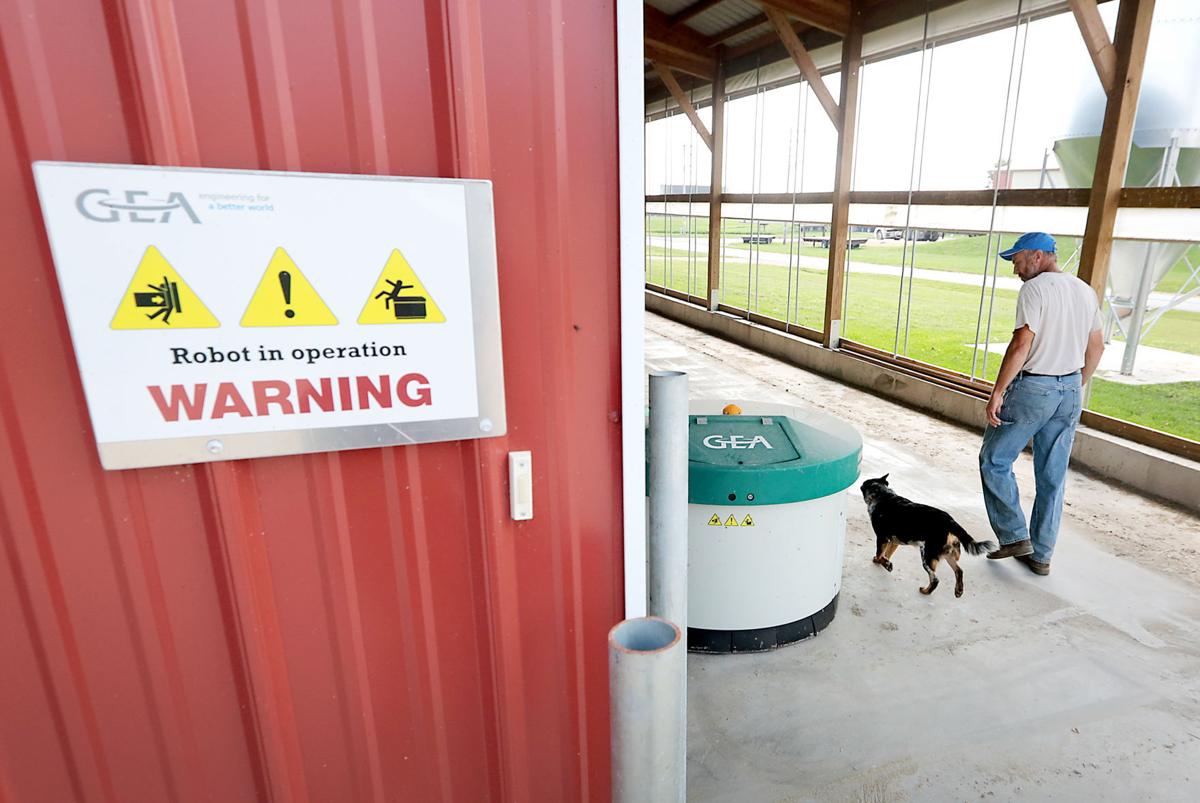 At the De Buhr family farm in Grant County, the workers have been getting harder to find.
Cory De Buhr, 48, returned from college in 1994 to take over his family's 240 acres, but his son left to work at a factory in Platteville and plans to go back to school to study diesel mechanics, and his high school-age daughter wants to work in health care.
To milk his 70 cows he's employed a few part- and full-time workers over the years. But hiring has become more challenging — there has been some decline in available immigrant labor and young workers too often spend time fixated on their phones, De Buhr said.
"(Young workers) want more money and that doesn't help either," De Buhr said. In the past few years he raised hourly wages from $8 to $10 an hour, but workers are asking for as much as $14 an hour now, a sign of the tight labor market and the economic reality of how difficult it is to live on less.
So in April, De Buhr cut out the need for two workers entirely by paying $200,000 for a robotic milker produced by GEA Farm Technologies, a German company with a North American headquarters in Naperville, Illinois.
Whereas previously workers would bring the cows into a stall and attach the mechanical milking device, the cows now amble into a feeding trough, where an automatic sensor locates the cow and a robotic arm attaches the mechanical milkers to the udders.
"It's milking 24/7 and I don't have to worry about somebody not showing up," De Buhr said. "You can mess a herd of cows up in a big hurry if they're not milked in a timely manner."
GEA regional equipment sales representative Rudy Sennhenn said the robotic milkers have been around almost two decades, but for the first time this year the company has sold more robotic milking systems than conventional systems.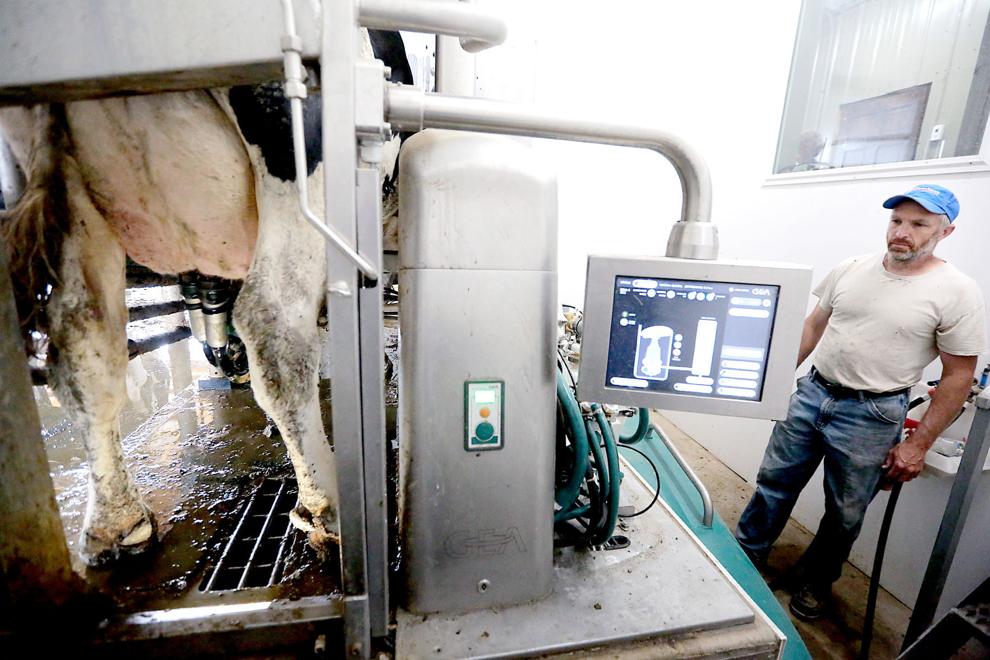 The top reason particularly large farm operations cite for wanting the robotic milkers is the difficulty finding workers.
"It's getting very competitive out there," Sennhenn said. "It means he either pays up now (to automate) or he's going to lose a good employee to another farmer or he's going to end up paying (the worker) more."
The loss of low-skilled, manual jobs to automation is a well-worn tale, especially in a state like Wisconsin with its concentration of agriculture and manufacturing.
Wisconsin has 2.5 robots per thousand workers, the 10th highest concentration among the 50 states, according to an analysis of Moody's Analytics data by the Brookings Institution. Between 2010 and 2015, the number of industrial robots grew 124 percent in Wisconsin, only 36th highest in the country.
Demand for robots is expected to accelerate as a result of the state's growing worker shortage.
"Artificial intelligence and automation is going to have a lot of impact on the workforce," said Steve Jahn, executive director of Momentum West, an economic development group in northwestern Wisconsin. "There is forced automation because of forced challenges with workforce."
The implications extend from farming and manufacturing to fast food servers being replaced by kiosks, or taxi drivers and truck drivers being replaced by self-driving vehicles.
Loan officers, financial advisers, retail clerks and workers in dozens of professions face likely replacement due to automation, according to a 2013 Oxford University study.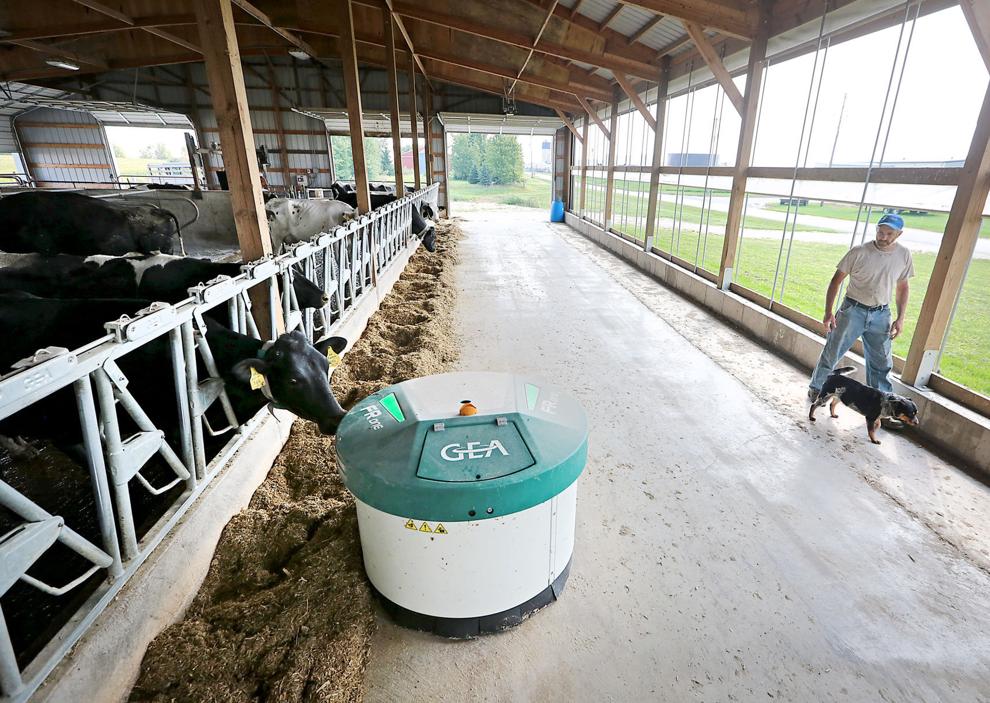 Fewer new jobs
When companies eliminate manual labor jobs through automation, they also create new jobs for robot designers, technicians and programmers, though not as many as the jobs that were lost. One recent study by Forrester Research, a Massachusetts company that conducts research on technology in the workplace, projected automation will eliminate 25 million jobs over the next decade, while creating only 15 million new ones.
And while those new jobs may pay better than the jobs being eliminated by robots, they also require more education and training. So on one hand they solve the need for more people, but exacerbate the need for skilled workers.
Productivity improves
Don Wickstrum, CEO of Monroe-based robotics company Quest Industrial, said the 15 million new robotics jobs don't account for the additional jobs that companies are able to create because automation improves their productivity, allowing them to hire more front office workers.
Wickstrum's own 14-year-old company, which designs and builds robots for use in food manufacturing, is thriving as the demand for automation grows. He said he is expecting 100 percent to 150 percent growth in each of the next five years. Companies that once turned him down because a seven-year return on investment was too long are now becoming customers.
"We haven't put in a robot in the last four years where it hasn't been because the customer can't find employees," Wickstrum said. "(Customers) said, 'Don, we're coming back because we either pay for you or we can't make product. We can't find people to do these jobs.'"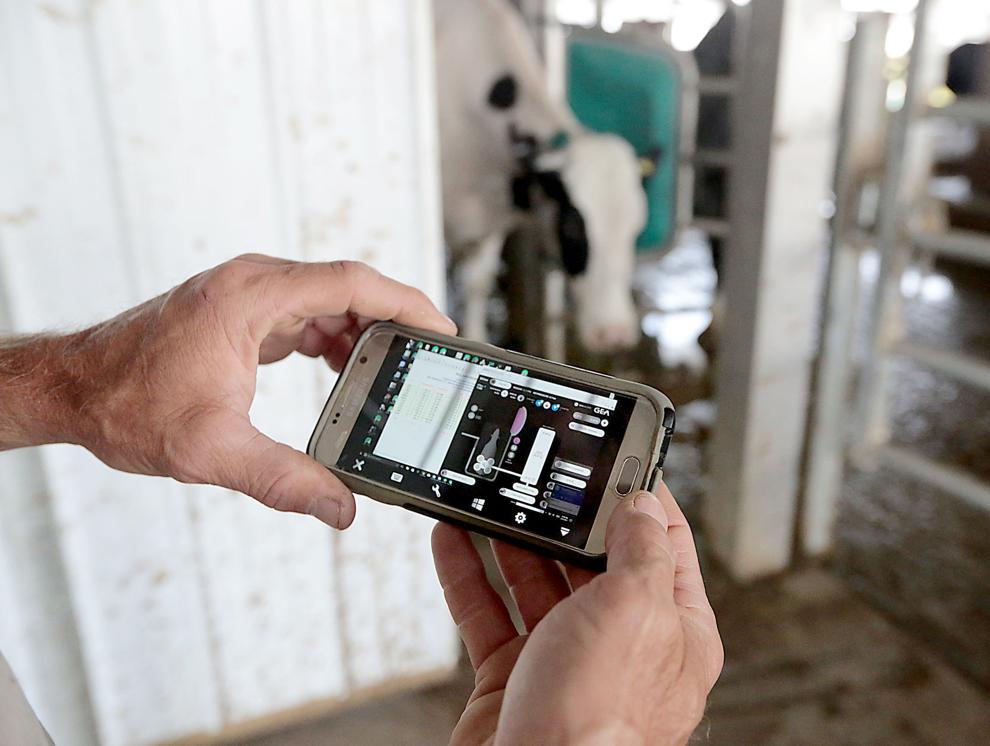 Rob Radwin, a professor of industrial and systems engineering at UW-Madison who studies how robots can help relieve physical stress in the workplace, sees a future in which machines will increasingly be employed to handle highly repetitive tasks, while humans will be employed in fields that require complex judgments, adaptation to unexpected events and interactions with other humans.
The Oxford University study found such jobs as lawyers, journalists and teachers to be least likely to be replaced by automation.
Machines don't always reduce the need for human workers, Radwin emphasized.
He noted that when banks introduced ATMs, they created more branch locations with shorter lines for service and workers able to sell other financial products.
"Automation has the promise of raising the level of operating the dairy farm to one that involves operating much more sophisticated computing and operating equipment," Radwin said. "And that's going to take training. We're going to have to, as a society, provide opportunities for getting that education."