In a purple building on the UW-Madison campus that once housed Luther's Blues night club, innovative ideas get a push forward toward the marketplace.
The Discovery to Product, or D2P, program began in March 2014 and is preparing for its third group of technologies to start sessions in September.
Under the guidance of director John Biondi, D2P has helped create five startups so far. By early 2017, D2P will have mentored 65 to 70 projects and consulted with several hundred earlier-stage innovators. Two dozen projects already have received some funds, and more than a dozen will become actual companies.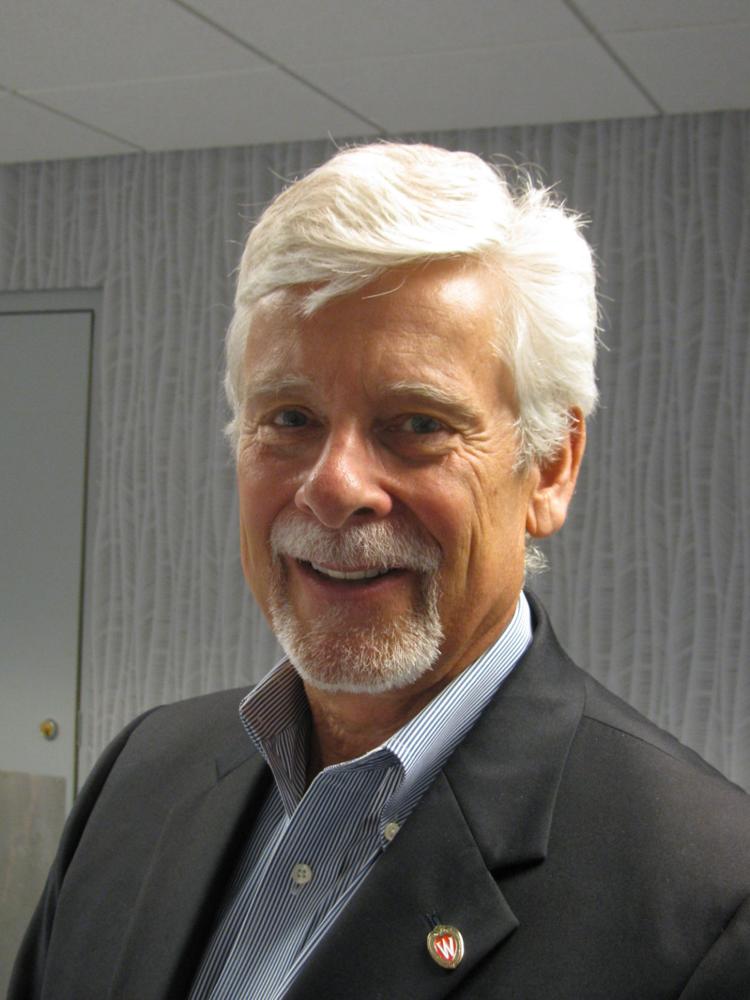 One already has had success: Spectrom, with a new method for 3-D color printing, won several campus contests and was acquired in 2015. Neither the buyer nor terms have been disclosed, and efforts to reach the UW students who designed the product were not successful. But an article on the 3DPrint.com website in January 2015 said ROBO 3D planned to include Spectrom in its printers.
Entrepreneurship is a profession that Biondi knows a bit about, but not something he learned from his youth in Macon, Missouri. "My mother would have been happy if I had gone to work for the Post Office. She avoided risk at all costs. So I wound up being a pilot, skydiver and entrepreneur," he said.
After holding marketing management positions at Ohmeda, Madison — now GE Healthcare Life Care Solutions — Biondi helped start two surgical laser companies and a computerized patient record company on the East and West coasts. In Madison, he led Inpoint, tools for high-powered microscopes; C 5-6 Technologies, a now-closed biofuels firm; and Xolve, a nanotechnology company acquired early this year by Reliance, of India, Biondi said.
D2P was initiated with a $2.4 million economic development grant from the state of Wisconsin along with another grant for $3.2 million, half of which came from UW-Madison and half from the Wisconsin Alumni Research Foundation.
But its three-year term and its funding will expire in February 2017. After that, D2P is "up in the air," Biondi said. A campus committee is discussing the program's future.
Q: What excites you about being an entrepreneur?
A: It's fascinating. I really like strategy. I like to think through things as problems — how you create something from a clean sheet of paper.
Q: What is D2P looking for?
A: Innovators need to have an idea that they think has commercial possibilities and we will work with them.
The applicants have to have some connection with UW-Madison. They could be faculty, staff or a student at any level, from undergraduates all the way up to the post-doctoral level.
To get funding, we look for projects we can commercialize within 18 months. If it has two or three years of clinical trials, that puts it outside our funding possibilities.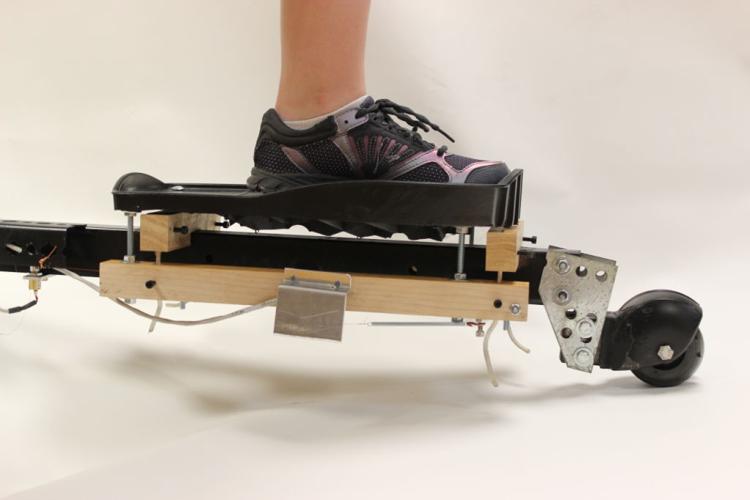 Q: On a campus that seems to be teeming with discoveries, how do you choose which ones should enter the D2P program?
A: For our first group, we got 175 applications. About half of them were only ideas, and no work had been done on their viability. Another group was already companies, and we couldn't fund them. So, about 50 or 60 projects actually qualified for the program; we chose 15.
For the next two groups, we were more clear about the requirements and received fewer applications. There are probably about 50 a year with commercial potential.
Q: What do you do for them?
A: We try to take projects from technical proof of concept — to show the idea actually works — out to the market. We help with financials, federal regulations, help them create a business plan — whatever they need.
The model is: small, structured workshops. We stay with these projects and we work with them, one-on-one, until they go commercial. Once they become companies, we can work with them but we can't give them money.
Q: What are some of the projects?
A: Kiince, a medical device that trains stroke victims how to walk; BrainXell, creating neurons from stem cells for drug testing and eventual treatments; Wonder [VR] Studio, artistic content for virtual reality devices.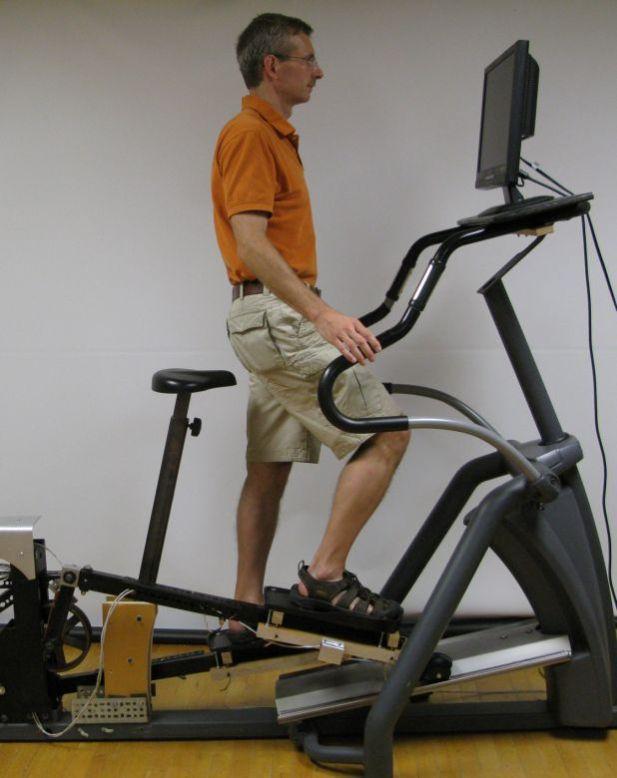 Q: What has surprised you about the program, so far?
A: You would expect very, very high quality projects to come out of one of the top five research universities in the country. It continues to be surprisingly hard, though, to move to commercialize them.
Historically, faculty innovations would be developed with National Institutes of Health or National Science Foundation money. Once the grant ran out, the answer was an SBIR, or Small Business Innovation Research, grant. But to get an SBIR grant, you have to incorporate. So the inventor often has to look for investors before analyzing the company's potential customers.
What we try to do here is help these innovators avoid that.
The hardest thing is finding people who can take these companies and run them. The technologies get pretty specific, and finding someone knowledgeable in those areas with experience working in startups — and willing to work for free for a period of time — is difficult.
Q: Madison is lucky to have several tech-oriented business accelerators, such as gener8tor and Madworks. How does D2P differ from those? And how many employees do you have to work with so many projects at once?
A: We have two full-time and two half-time employees for the summer, and we plan to hire another of each to fill vacant positions. During the school year, we also have interns.
What makes us different: D2P is an accelerator within UW-Madison and handles all types of technologies. We're not interested in a quick turnaround.
Also, most accelerators lock people in for six weeks or more and work them very hard. We can't do that here. Many of our innovators are professors, physicians and even students. They have university schedules and labs to run. So we have a very minimal structure and provide individual help, one-on-one.
We bring in mentors and sometimes consultants. MBA (master of business administration) students often help with financial data and market research.
Q: You also have a family business that your wife, Deirdre Birmingham, runs, making apple brandy and hard cider. How did that enterprise come about?
A: My wife has a master's degree in soil science from the University of Illinois and a doctorate in agriculture from the University of Wisconsin. My title is chief tractor officer — I show up on the weekends and try to fix all the things that get broken during the week.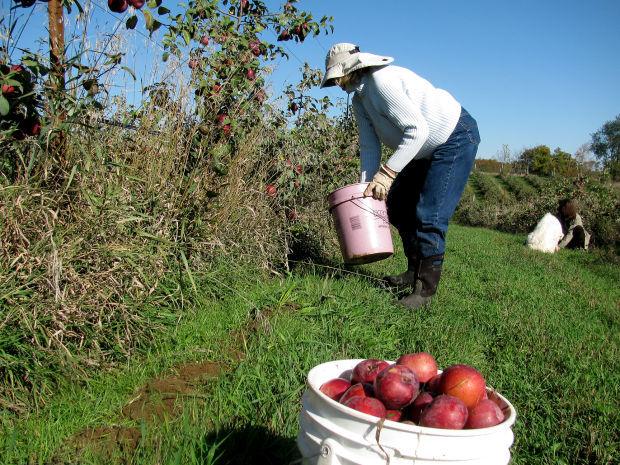 I've had a romantic notion about farms from my grandfather, which I've since been cured of. My Italian grandfather farmed 80 acres in Missouri and raised chickens, hogs and cows, with no chemicals used. This was before organic farming became popular.
In 2002, when we came back here after spending six years in Atlanta, we bought 166 acres in Iowa County near Mineral Point. There were wild apple trees everywhere, and no one had lived on these parts for 50 years.
We started The Cider Farm. Nobody was doing hard cider then. Now, cider is one of the fastest-growing alcoholic beverage categories. We have 5,000 trees, another 2,000 in a nursery, with more on the way. For the past three years, The Cider Farm has made a Calvados-style apple brandy. We grow apples that are cultivated strictly to make alcoholic beverages and are very high in tannins and/or acids. They're horrible tasting — not apples you would want to eat — just as you wouldn't eat Bordeaux grapes.
We make a small batch of apple brandy, about 200 cases, and it sells out every year.
Last year, we test-marketed hard cider in Chicago, and we plan to expand to about 2,000 kegs this year. It should be available on tap at several locations in Madison and will be in Whole Foods stores in Wisconsin and Chicago this summer.