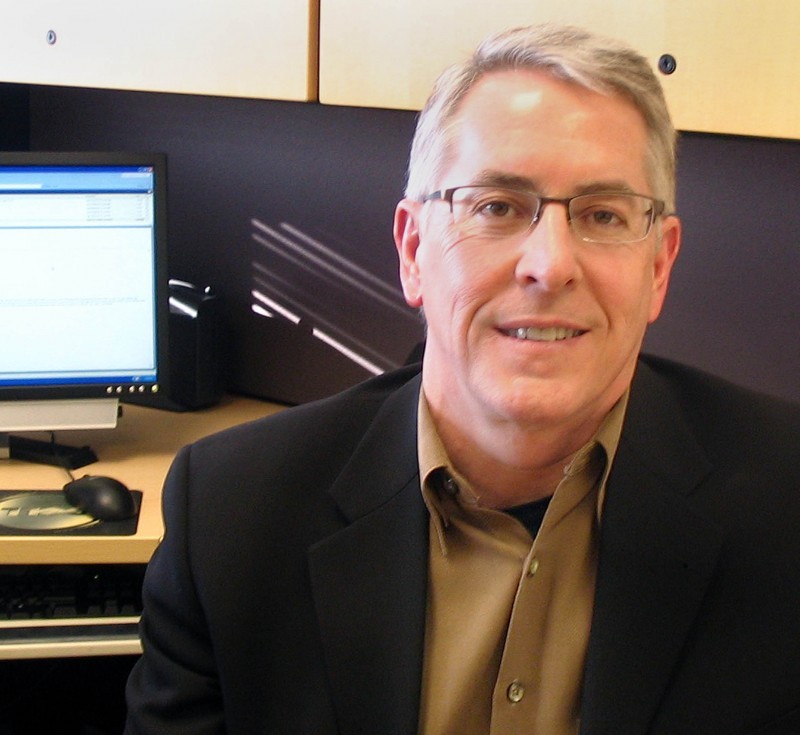 Ordinarily, commercial real estate development thrives as a quiet business, at least on its surface.
Clients generally don't want their competitors knowing what big deals they may be working on next. And no one wants early word of a project getting out too soon, because that could jack up prices for the desired land, building or leasing contract.
"Most people don't know what goes on in commercial real estate," said Rob Zache, president of Central Place Real Estate in Middleton. "(To the general public, it seems) all of a sudden a building goes up or all of a sudden some company moves into a space. There's an enormous amount of work done that isn't commonly known. That's just how the business works."
So to make his living representing those clients — helping them acquire a property, develop it and fill it with tenants, or helping would-be tenants find a new space — Zache has needed to adopt a similar approach to drumming up business. For most of his company's 15-year history, he relied mostly on word of mouth and the company's growing reputation to deliver new jobs and clients.
But starting in 2008, the recession — and the loss of business it threatened — required him to adopt stronger tactics, he said.
"Rather than sit back and hope for the best, we decided to get very aggressive and very forthright with our contacts, with taking care of the clients we had and finding new ones," he said. "We're doing more marketing than we had been doing. We're doing more networking events, more direct contacts to potential clients and to people within the business for referrals. (We felt) you should continue to advertise in the worst of times and not pull back."
Central Place Real Estate specializes in the retail, restaurant and hotel industries. Zache is the statewide representative for Outback Steakhouse, among other national restaurant chains, and he has done site selection and development services for about 50 new hotels throughout the Midwest, mostly the Marriott and Hilton brands.
His seven-member company also has been active in major retail operations, most recently for the Prairie Lakes project in Sun Prairie, where Zache helped land the new 16-screen Marcus Theatre.
How has your more aggressive marketing approach worked out?
A: We're probably busier now than we've ever been. We've got a good track record of getting deals done, so selling our company is not that hard, though we still have to work at it.
What are the main services you provide?
A: Our job is to ferry clients through the real estate process, which can get pretty intricate sometimes. It's (about) assisting clients with all the things that touch and fold into commercial real estate, like architecture, space planning and city approvals, and financial or legal matters.
You don't personally do all that work, right? You use your contacts to find specialists to do it?
A: Yes. It's about getting affiliated with the right people. If you don't have the right experts lined up, you could get yourself into a load of trouble real quick.
What do you like most about your work?
A: It's an interesting business to be in because it's so varied. You have to be familiar with everything from interior design to architecture to legal work to construction to put these spaces together.
What's your approach on a new project?
A: We like to get involved early, so we can affect the design and development for leasing purposes. If you design and develop it properly, it will be both easier to lease initially and remain a successful project long term. If you mis-design them, they're going to fail and then you have a dark building and nobody wants that.
What kind of design mistakes can be made?
A: It could be not providing enough parking, or the parking can be in the wrong place. There could be bad or non-existent signage. There could be the wrong ceiling heights, or the wrong access provided to the property.
It's good to have a person in the process who knows development from a tenant's viewpoint, because if those needs aren't incorporated, whether it's a hotel or restaurant or retail outlet, the property will suffer and most likely the tenant will fail.
Why is it better for a client to work with you rather than try to find their own property to buy and develop or lease space in?
A: It's the fact that we are in the business and we know most, if not all, the available deals that would be good for them, which they may not find on their own. And secondly, we offer our expertise and experience on what we would recommend would be best for them (among the options), so they're not operating blind. We have seen many times over the years where people think, 'It's just real estate. I can do it myself.' And then we see they've picked the wrong location and they're out of business in a year.
What skills does a person need to be successful in your business?
A: You need a good understanding of the process, and it is a process. It's not one thing. Real estate is a permanent asset. A building sits out there for 50 years and it can take two or three years to get a project developed. It's a long-term thing that you have to do. You just need patience and perseverance and tenacity. If you don't have those qualities, you're toast.
Some people believe the next big wave of foreclosures will be in commercial real estate loans. Do you agree with that?
A: All that is yet to be seen. From Madison's perspective, we are a little bit more insulated than other markets in the country, like Detroit or Florida or Arizona. But we're still feeling the impact of problems there as much as anybody, particularly those of us who deal with national clients who are not developing anymore. Commercial lags about a year behind residential. Where residential bottomed out last year and is just starting to be on the upswing, commercial is still in the process of bottoming out this year and won't be on the upswing until next year.
And it will probably be a long, slow upswing, from what we're hearing.
The business news you need
With a weekly newsletter looking back at local history.