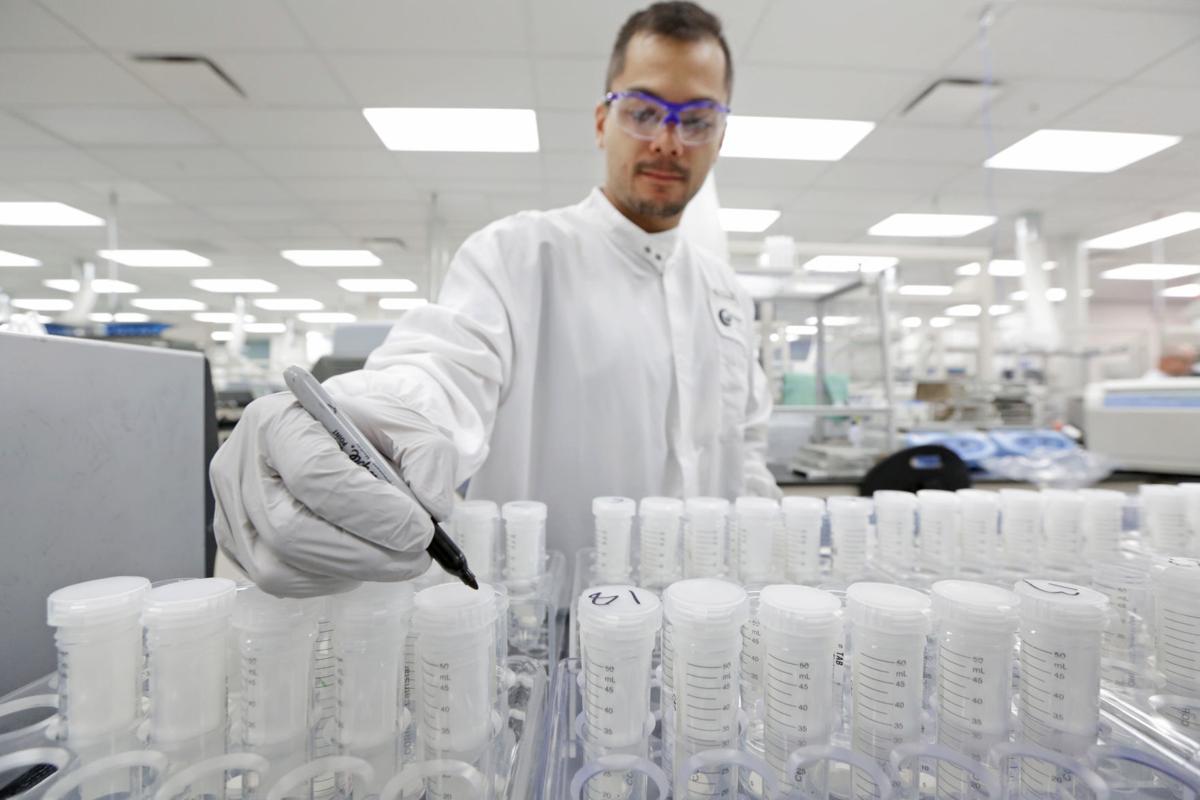 Exact Sciences Corp. says it is working on separate diagnostic tests to detect 15 of the deadliest types of cancer, and its ultimate, eventual goal is to create, with its partners at Mayo Clinic, a single, universal blood test for cancer.
CEO Kevin Conroy said the Madison company, known for its Cologuard stool-based, home test kit for colorectal cancer, told the J.P. Morgan Healthcare Conference in San Francisco earlier this month that Exact Sciences has three top priorities for 2019: To "power" its partnership with drug giant Pfizer; to make significant enhancements to Cologuard; and to advance its liquid biopsy program.
Conroy also disclosed several other significant developments for the Madison company at the conference, the biggest annual meetup for innovative health companies and the investment community:
The agreement with Pfizer to market Cologuard — just started in October — already has been expanded to include not only Pfizer's internal medicine sales representatives but also those who call on obstetricians and gynecologists, adding exposure to thousands of physicians.
When Exact's second lab is finished, the company will have the capacity to process 7 million Cologuard tests a year, up from previous estimates of 5 million. The first lab on Badger Road, expanded in the past year, can now handle 3 million test samples a year.
Exact is working on "Cologuard 2.0" — to make the stool test even more sensitive to early cases of colorectal cancer.
A blood test for colon cancer to find cases as early as stage 1 is in the works.
One clinical trial of a blood test for detecting liver cancer is underway and a second trial will begin this spring.
Conroy said of the 1.9 million people who have used the Cologuard home test kit since it went on the market four years ago, 8,700 early-stage cases of colorectal cancer have been found and 60,000 pre-cancerous polyps detected.
Exact Sciences now has 500 salespeople of its own — not counting the Pfizer contingent that's also marketing Cologuard. "This makes us the largest commercial organization in advanced cancer diagnostics, and we intend to extend that capability," Conroy said.
About the prospects for an Exact Sciences blood test for colon cancer, Conroy said the data so far "is better than anything that we have seen." But it's not being released yet because the company is looking for additional biomarkers, he said.
He said a single blood test may screen for a wide range of cancers in the future.
"Ultimately, the goal is to develop a universal cancer screening test so that everybody in this room can get one test every year or every other year to see if they may have cancer," Conroy said.
Exact's goal, he said, is "to make early detection possible across the spectrum, because we know that cancer is a disease of the DNA, and that DNA ends up in the blood."
Exact Sciences, which moved to Madison from the Boston area in 2009, now has nearly 2,000 employees, with about 1,500 of them in the Madison area, and the company is currently seeking to hire about 500 more, spokesman Scott Larrivee said.
The business news you need
With a weekly newsletter looking back at local history.