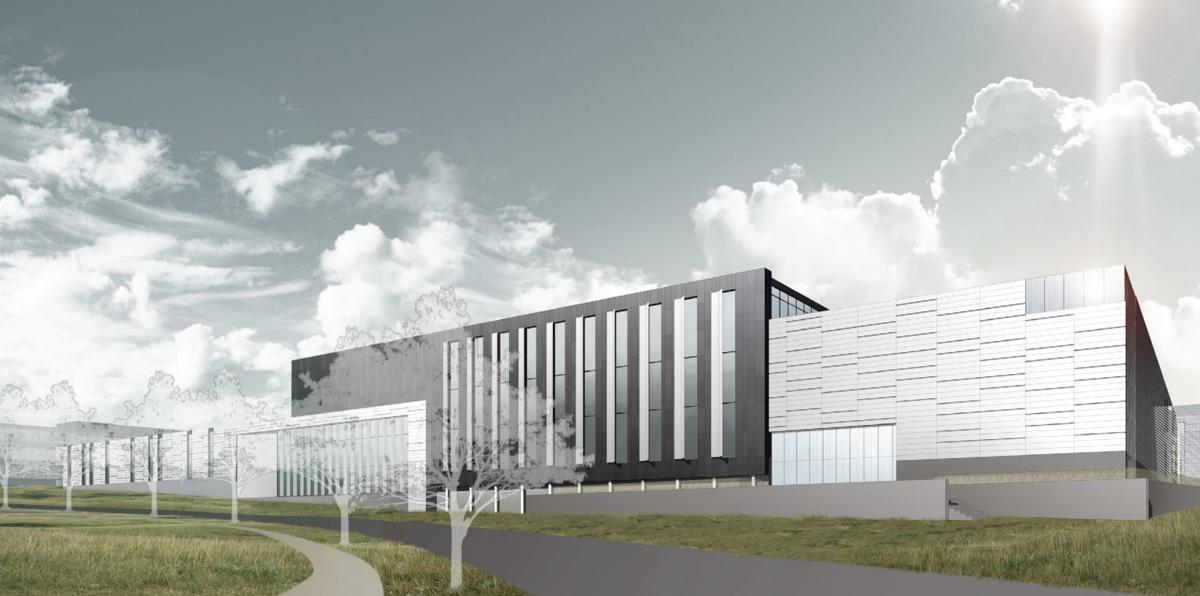 Even before current construction is finished, Exact Sciences is planning for another stage of expansion at one of its Madison campuses, which could about double its lab space.
Exact Sciences would build up to 235,200 square feet at a lab at its Discovery Campus site, near Schroeder Road and the Beltline, to expand its capacity to process Cologuard tests, which check for blood and DNA biomarkers in stool for signs of colorectal cancer.
The Discovery Campus lab and warehouse at 650 Forward Lane opened to workers in June, but renovations and construction continue at an employee amenities building and the office and call center at 1 Exact Lane.
"When we purchased the Discovery Campus site, a major appeal of the property was its ability to give us room to grow and expand over time," spokesman Scott Larrivee said. "The continued growth of our company makes this the right time to consider adding laboratory, warehouse and office space as we plan for the next two to five years."
Larrivee said the early-stage plan was submitted to the city should Exact Sciences need to expand in Madison, but the expansion is not set in stone. He said a cost estimate had not been determined.
The proposed expansion would include two-story additions on both the east and west sides of the existing lab and warehouse, according to the plans. It would include seven additional loading docks, which can be used to take in the stool samples, which can come from hundreds of miles away and must be processed within 72 hours of the sample being sent.
About 75% of Exact Sciences' 3,000 employees live in Madison, Larrivee said. Exact Sciences has hundreds more positions to fill.
The proposed expansion is one more step in Exact Sciences' recent growth.
In September, Exact Sciences announced that the FDA approved Cologuard for a larger age group, expanding Cologuard's market by 22%. People between the ages of 45 and 49 can now use the at-home stool test, which was previously approved only for people 50 and older.
Exact Sciences also announced in July the acquisition of California-based cancer diagnostics company Genomic Health. With that acquisition, for $2.8 billion in cash and stock which closed Nov. 8, Exact Sciences' scope now includes tests to help doctors create individualized treatment plans for breast and prostate cancer patients.
In Madison, Exact Sciences has two other campuses — a lab at 145 E. Badger Road and its headquarters in University Research Park on Madison's West Side. The labs in Madison can currently process about 7 million tests per year, according to the company's most recent quarterly report.
For the first three quarters of 2019 ending Sept. 30, Exact Sciences completed 1.2 million Cologuard tests compared with 600,000 in the same period last year, bringing in $580.7 million and $311.5 million, respectively.
While revenue increased, so did Exact Sciences' losses. For the first three quarters of 2019, the company reported a net loss of $161.9 million, compared with a loss of $121.2 million during the same period last year.
Exact Sciences has an accumulated deficit of about $1.2 billion; it also has $1 billion in cash and equivalents and $126.2 million in marketable securities as of Sept. 30.
Exact Sciences shares closed at $79.24 per share Thursday, up from $78.25 Wednesday.
The business news you need
With a weekly newsletter looking back at local history.