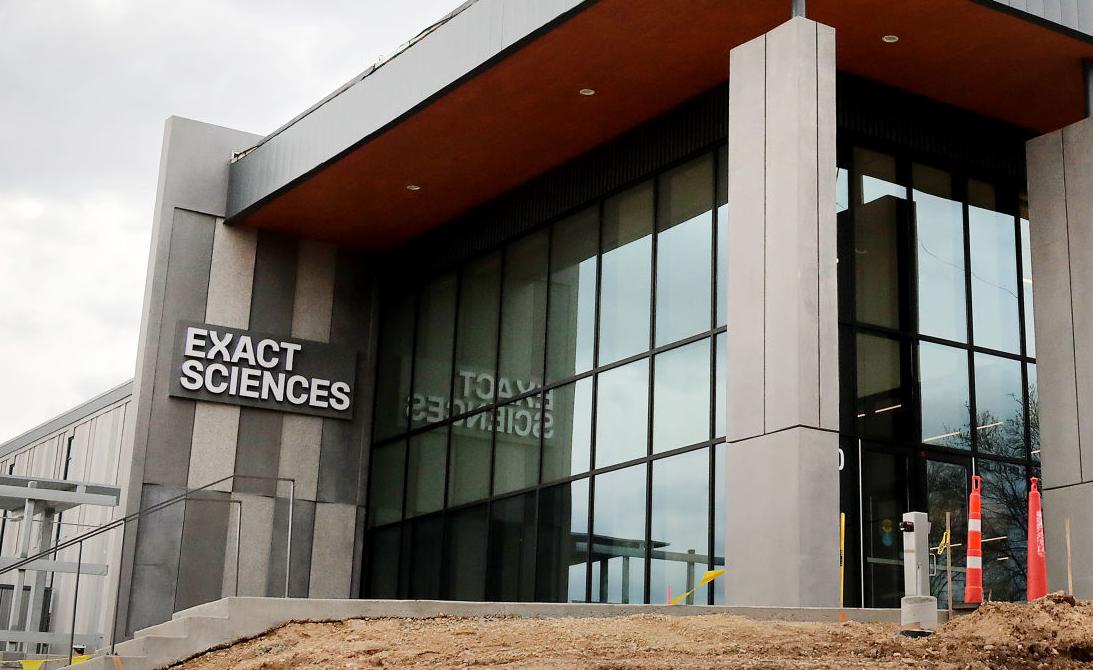 Madison-based Exact Sciences on Tuesday announced pay cuts, furloughs and staff reductions to address a large decrease in demand for the company's cancer screening services during the COVID-19 pandemic.
From March 15 to March 31, Exact Sciences saw a 36% decrease from last year in orders for its stool test called Cologuard, which checks for blood and DNA biomarkers that indicate possible colorectal cancer, according to a report released by the company Tuesday.
And during the first 20 days of April, Cologuard orders dropped even more, with a 63% decrease as compared with the same period last year.
Although preliminary data show revenue for the first three months of the year was up from last year — with a total of $348 million this year compared with $162 million from January to March of 2019 — Exact Sciences said it expects a "widespread decrease in preventative services," including prostate cancer screenings and mammograms.
"Due to social distancing, stay-at-home orders, and other actions taken in response to COVID-19, there has been a significant and widespread decline in standard wellness visits and preventive services," Exact Sciences said in the report.
Exact Sciences announced a variety of "proactive measures" to address the financial weaknesses expected in the future, including:
Implementing "a workforce reduction," involuntary furloughs and cuts to schedules.
Reducing salaries for the executive team and employees at or above the director level.
CEO Kevin Conroy's salary will be reduced to "effectively zero." He'll only be paid enough to cover benefits and taxes.
Reducing bonuses.
A voluntary furlough program.
Eliminating the board of directors' annual cash retainer.
Reducing marketing and travel costs.
Delaying some capital projects.
Exact Sciences did not specify in the report how significant the salary cuts would be, how much its workforce would be reduced by or how long the involuntary furloughs would last.
The cuts will save an estimated $400 million in costs for 2020, the report said.
Exact Sciences said the projected savings and "its strong cash position" will allow it to continue serving patients "through the remainder of the COVID-19 pandemic and thereafter."