Cologuard, the colorectal cancer screening test developed by Madison-based Exact Sciences Corp., has received federal approval for people between the ages of 45 and 49 — expanding the at-home stool test's current 50-plus market by about 22%, according to the company.
The move by the Food and Drug Administration comes after the American Cancer Society last year updated its colorectal cancer screening guidelines to include people between ages 45 and 49. Previously, the society recommended screening begin at age 50.
The incidence of colorectal cancer is on the rise among American adults under the age of 50, Exact Sciences said in a statement.
The FDA approval beginning at age 45 adds about 19 million average-risk Americans to the potential market for Cologuard, Exact Sciences said. Previously, about 87 million Americans between ages 50 and 85 were eligible, Kevin Conroy, the company's CEO, said on an earnings call in late July.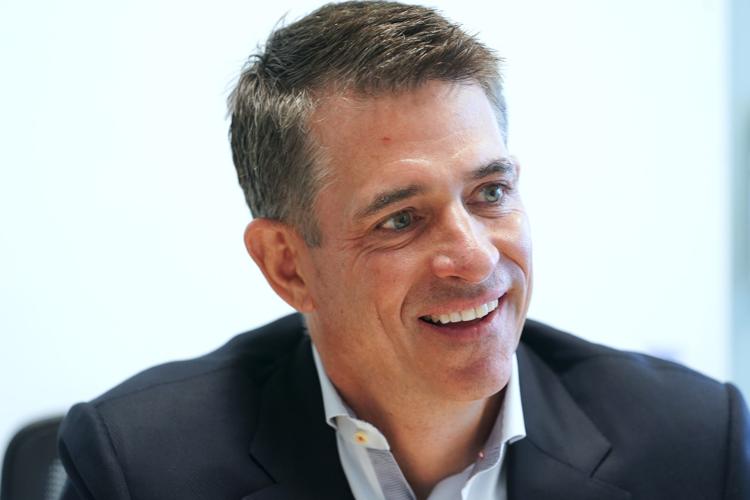 The expanded age group adds $3 billion to the value of Cologuard's potential market, for a total market of $18 billion, Conroy said.
"Our long-term goal is to reach at least 40% of this market representing more than $7 billion in revenue," he said.
The company reported $454.5 million in revenue for 2018 and projects at least $725 million in revenue for 2019.
Between 2004 and 2015, health care providers diagnosed more than 130,000 cases of colorectal cancer in Americans under age 50, the company said. More than half of the cases were discovered at an advanced stage — stage III or stage IV — when survival rates are low.
You have free articles remaining.
Register for more free articles
Stay logged in to skip the surveys
Only about one out of 10 people with Stage IV colorectal cancer survive beyond five years. Colorectal cancer can be more treatable when detected at earlier stages.
Since Cologuard was launched nearly five years ago, more than 2.6 million people have been screened and the test has detected more than 12,000 early-stage cancers, and pre-cancerous polyps in nearly 84,000 people, Conroy said.
Exact Sciences employs more than 2,500 people, including about 1,800 in the Madison area.
The company opened a second Cologuard processing lab this summer off Schroeder Road. A new headquarters, being built by University Research Park and to be leased to Exact Sciences, is expected to open at the West Side business park next year.
Another office building may be built next to the new headquarters, and the site of a third lab — outside of Wisconsin — could be announced within a year, Conroy said in June.
The company is working on a new version of Cologuard — internally dubbed Cologuard 2.0 — and developing screening tests for liver and pancreatic cancer.
Exact Sciences said in late July it plans to buy California-based Genomic Health Inc., a cancer diagnostics company, by the end of the year, for $2.8 billion.
Genomic is known for its cancer diagnostics tests that analyse the biology of breast and prostate cancers to help develop individualized treatment plans.