The National Federation of the Blind (NFB) is suing Epic Systems Corp., one of the nation's largest electronic health records developers, saying the Verona company's software discriminates against blind people who work in the health care industry because it doesn't give them access to the computerized records.
At issue is the compatibility of screen reading technology that converts written data to the spoken word or to Braille.
The organization says Epic's software does let blind patients access their records using screen readers but it does not allow the same for health care employees who have to input and read the data.
"Because blind individuals cannot use Epic's software on the clinical or administration side, they are effectively barred from employment at hospitals and facilities that use Epic's software," says the complaint filed for the National Federation of the Blind.
The lawsuit was filed in December in Massachusetts state court and was moved, later in the month, to U.S. District Court in Massachusetts, at Epic's request.
It follows a discrimination complaint filed in 2017 by a blind hospital dispatcher at Brigham and Women's Hospital in Boston who could no longer do his job because Epic's software, which was installed at the hospital, did not work with the text-to-speech technology. The complaint against the hospital was settled on terms that were not disclosed while the case against Epic was pursued, separately, on behalf of all blind health care workers.
The lawsuit seeks a permanent injunction prohibiting Epic from continuing to sell or install software to Massachusetts companies if it is not accessible to blind people.
"By selling and/or licensing inaccessible software to employers in Massachusetts and by failing to remediate known access barriers in its software, Epic has introduced an artificial job requirement of sight that has a disparate impact on blind individuals (including NFB members) who are otherwise qualified to be employed at hospitals and by healthcare providers that use its software. Epic has thereby interfered with the rights of blind individuals to equal employment opportunities as guaranteed by (Massachusetts laws)," the lawsuit says.
Epic's response
Epic's lawyers asked that the case be moved to federal court partly because it involves two states, since Epic is based in Wisconsin, and because of potential costs.
In a document filed with the court, Epic senior vice president Sumit Rana said Epic's software is being used by more than 1,300 hospitals and clinics in Massachusetts. To make them all comply with the lawsuit's demands "would require thousands of person-hours and certainly cost more than $75,000," he said.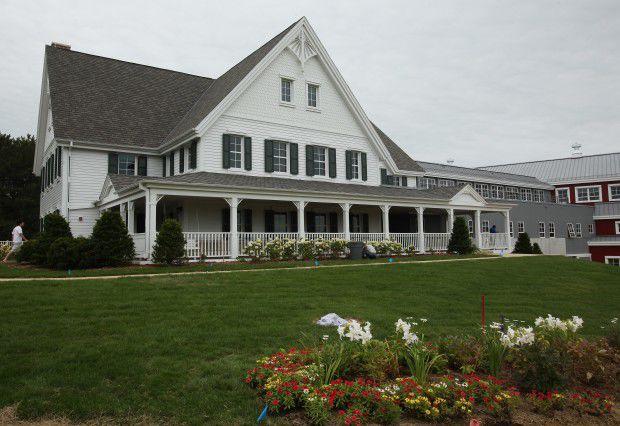 If an injunction is issued, that, too, would cost more than $75,000 and "could cause incalculable harm to Epic's customers and patients who rely on the software to, among other things, store and maintain critical medical records," Rana said.
You have free articles remaining.
Register for more free articles
Stay logged in to skip the surveys
Chris Danielsen, spokesman for the Baltimore-based National Federation of the Blind, said he does not know how many blind health care employees could be affected by the case.
He said the organization has no plans at this time to file suit against other electronic health records providers.
"What our hope would be is that if we can reach agreement with Epic or if we get a court decision in our favor, that will encourage the rest of the industry to do a better job of making its products accessible," Danielsen said.
"This is not a matter of inconvenience, it's a matter of whether these folks are able to maintain their employment," he said.
Danielsen said as many as 60 percent to 70 percent of blind people are unemployed. "Health care (employment) is getting particularly difficult because of issues like this," he added.
Epic spokeswoman Meghan Roh said Epic develops and tests the functionality of its software based on accessibility guidelines issued by the World Wide Web Consortium.
"We value, respect, and support our customers' employees who use screen readers and other assistive technologies with Epic and other vendor software to do their jobs every day. We assist our customers as they tailor specific workflows and utilize assistive technologies to support their employees with disabilities," Roh said.
Beyond EHRs
The NFB is not asking for monetary damages but it is seeking reimbursement of attorneys' fees, said attorney Joseph B. Espo, representing the organization.
He said he has filed suits on behalf of blind employees facing inaccessible software in a number of businesses, governments, and educational institutions. "The NFB has a long history of working to break down barriers for full participation in both education and the workforce."
A past case involved Arkansas employees working at a government call center, Espo said. More recently, the Federation participated in a lawsuit filed on behalf of a blind counselor for the Miami-Dade public schools who needed help from sighted co-workers to perform basic job tasks because the software doesn't mesh with screen reading technology.
"The Federation has a good track record of succeeding," Espo said.