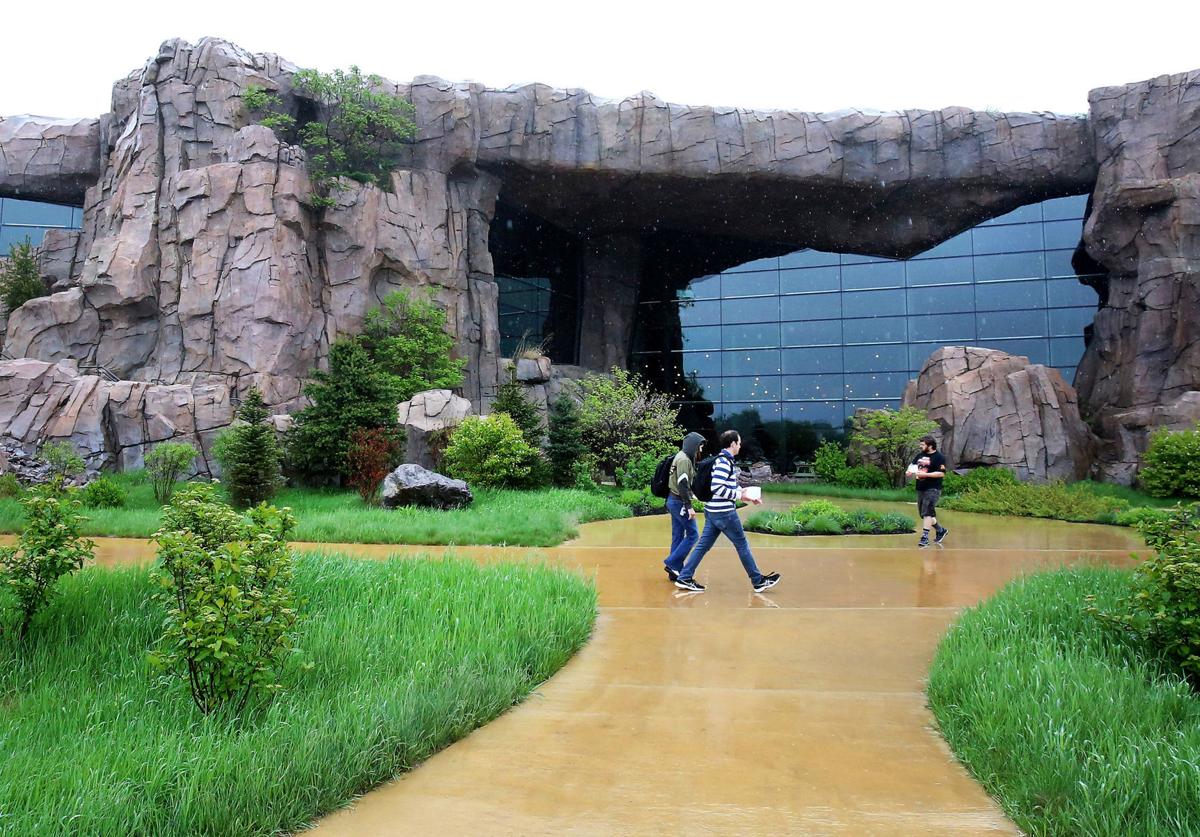 VERONA — Your teeth cleanings, drugstore flu shots and even life insurance may soon all be listed in your MyChart web portal.
Epic Systems Corp., a giant in the field of electronic health records (EHR), is known for supplying the software that keeps some of the nation's largest hospitals and health organizations digitally organized and operating.
At least 230 million people across the country and around the world — or more than 50 percent of U.S. patients — already have their hospital stays and clinic visits recorded on Epic's software systems, including nearly all patients in the Madison area.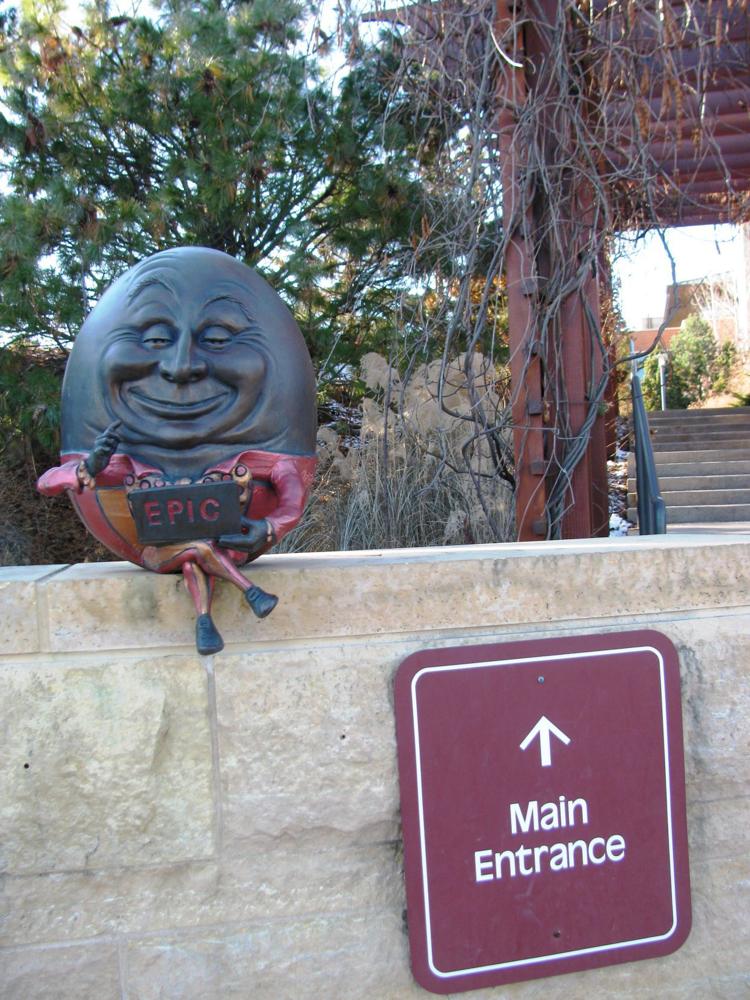 Now, with more than 95 percent of U.S. hospitals and nearly 90 percent of physicians' offices equipped with some type of EHR system, according to federal figures, Verona-based Epic is branching out to put other types of health care providers in the loop, as well.
"We're moving beyond the walls," said Alan Hutchison, Epic's vice president of population health.
The goal is to unite all aspects of a person's medical care in one place, to give patients and their providers a complete picture, he said.
As Epic founder and CEO Judy Faulkner told the company's users group meeting in August, she envisions "one virtual system" to house all of a patient's electronic health records. Faulkner, 75, declined a request for an interview with the State Journal.
At the same time, from a business perspective, the initial pressure to get all U.S. hospitals and health care organizations to convert to digital systems has plateaued, so it will be the new specialty areas — health systems in other countries and health care organizations that switch from competitors to Epic's platform — that will fuel the company's growth in the near future, Hutchison said.
More than the basics
There's a variety of health-related services starting to connect with Epic's software system:
Pacific Dental Services (PDS), an Irvine, California, business that provides administrative services for dental offices, said in November it will adopt Epic's platform.
New York Life said it will be the first U.S. life insurer to use electronic health records, thanks to an agreement with Epic announced in October and scheduled to start at the end of 2018.
Premise Health, a Nashville company that provides on-site clinics for employers, signed on with Epic in 2017. Its clinic in Guam became the first Epic installation in Guam.
Drugstore chains Walgreens and CVS have their pharmacies linked into Epic.
Exact Sciences Corp., of Madison, is the first specialty diagnostics business to connect to Epic. Starting in summer 2019, Epic software will be integrated into the ordering system for Exact's Cologuard home stool test for colorectal cancer, from prescriptions to customer care.
Fresenius Medical Care North America, with a chain of kidney dialysis clinics, began using Epic in late 2017.
Pine Rest Christian Mental Health Services, with clinics in Michigan and Iowa, became the first stand-alone mental health organization to sign on with Epic. Its Epic connection began operating in June.
Select Medical, of Mechanicsburg, Pennsylvania, with critical illness recovery hospitals, has been an Epic client for three years.
Hutchison said there are benefits from getting specialty health care providers to mesh their services into patients' digital records.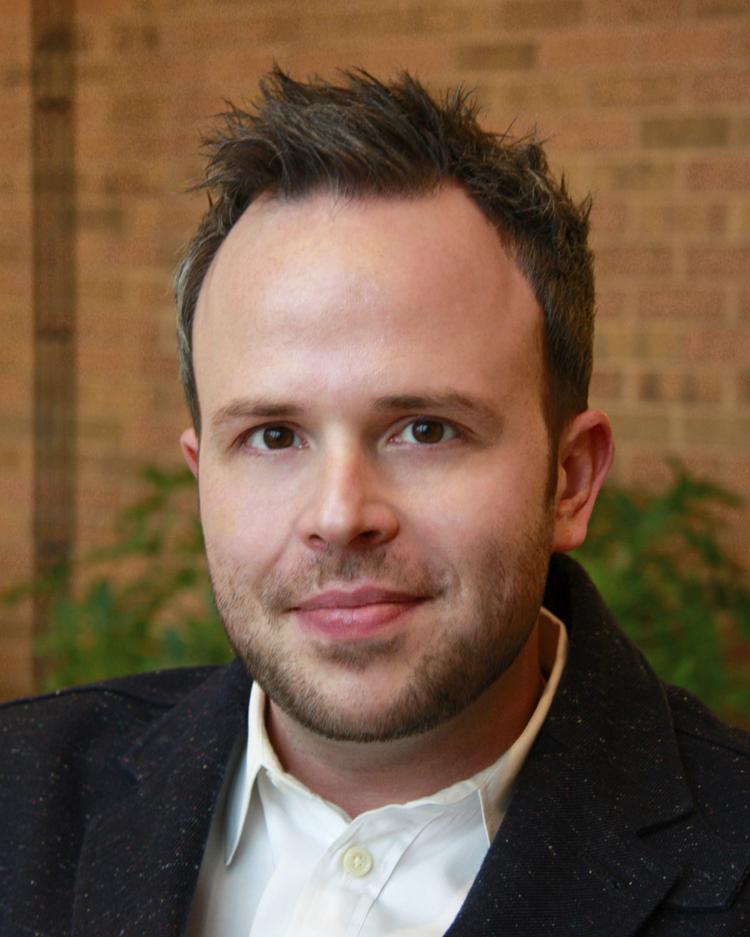 "It provides an opportunity for health care organizations to work more effectively with patients," he said, improving overall care and reducing patient costs.
Hutchison said there is no other major electronic health records provider that offers as wide a variety of software options, created in-house, for connecting into a patient's main health files. He said other vendors piece together acquired systems or form third-party affiliations with them to form some similar connections.
Misti Preston, a spokeswoman for Cerner Corp., also a huge electronic health records provider, said Cerner has developed its own behavioral health and opioid management software packages, and has teamed with another company, Lumeris, to create a program to help health organizations improve efficiency and hold down costs.
Cerner also has a platform that outside developers can use to integrate their apps into Cerner's system, one of which is for dental records for the U.S. Department of Defense, Preston said.
Specialty connections
Pacific Dental should go live on Epic's platform in March 2020.
"Oral health care is a critical component of overall health," said Stephen Thorne IV, PDS founder and CEO.
Poor oral health has been linked to ailments such as heart disease and stroke.
"Through the use of Care Everywhere, dentists across the country will have real-time access to important clinical information," Hutchison said. For example, if the patient has a heart condition, the dentist will know antibiotics are needed.
New York Life said connecting with Epic will speed the process of applying for life insurance, in which medical records — sometimes voluminous — have to be reviewed and are currently scanned or faxed.
You have free articles remaining.
"The length of time it takes to complete the life insurance application process can deter people from getting the life insurance they need to protect their loved ones," said Alex Cook, senior vice president and head of New York Life's Retail Life.
Hutchison said Epic also has an agreement to work with MIB Group, a not-for-profit corporation that provides underwriting services for its member insurance carriers.
Epic has been tied into CVS walk-in clinics since 2014. This year, Epic added an optional service for CVS, Caremark and Express Script pharmacies that lists lower-cost medications in the doctor's office, Hutchison said, as a way to help patients afford their meds and keep taking them.
Future prospects
If Epic wants to tie in all of a patient's health records, assisted-living and nursing-home facilities could be next.
Hutchison said the company has not yet worked with independent facilities in those fields, but they are a future target. "We are talking to home health and hospice providers," he said.
Another aspect of health care that is expected to mushroom over coming years is telehealth, or providing health care via electronics or telecommunication.
Hutchison said many of Epic's customers already are using telehealth services, and Epic is in discussions with some stand-alone telehealth organizations that are considering adopting Epic software.
Then there are the health care organizations that have switched to Epic from their previous software companies. Hutchison said since 2014, 60 health systems, with a total of more than 850 hospitals, have moved to Epic's systems from its main competitors, Cerner and Allscripts — not counting those that were acquired and absorbed into health systems already on the Epic platform.
He said no health care providers have left Epic for its main competitors during that time period — again, not counting those that were purchased and required to switch to the acquiring group's electronic records provider.
Analysts at KLAS Research, a health IT data firm, could not be reached for comment.
Rapid growth levels off
Then-President George W. Bush started talking about computerizing health records in 2005, and a federal mandate in 2009 ordered hospitals to adopt electronic health records by 2014, and that's the period when Epic's growth exploded.
By late 2011, Epic was up to 5,200 employees and revenue was $1.2 billion.
By the end of 2015, there were nearly 9,400 employees and revenue hit $2 billion.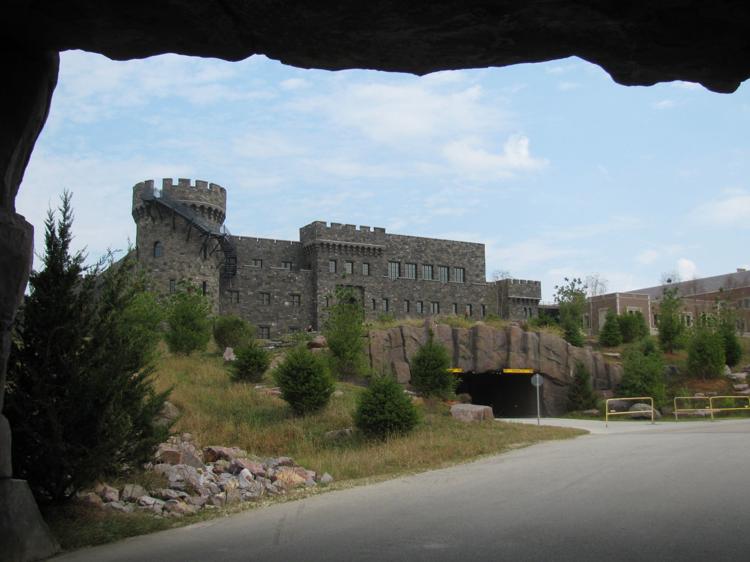 Today, Epic has 9,800 employees and its 2017 revenue was $2.7 billion; 2018 revenue is expected to climb to nearly $3 billion.
Since 2015, the company has added about 400 employees — still a healthy increase for the Madison area, but not as rapid as a few years ago.
Since Epic's policy is to give each employee an individual office, the 10-year expansion of its Verona campus also has slowed.
Epic's fifth group of buildings, called the Storybook Campus, began construction in 2015 and is not yet completed. Four of the five planned office buildings are finished and an underground parking ramp is, too.
Spokeswoman Meghan Roh said the company plans to start the fifth office building sometime in 2019.
Epic also has submitted plans to the city of Verona to build a greenhouse west of the main campus, off Country View Road. The 3,100-square-foot greenhouse would be used by Epic's horticulture team to "maintain and improve" the campus' appearance, the request says. The project still needs final city approval.
Adam Sayre, director of planning and development for the city of Verona, said he's heard nothing yet about a "campus six."
Editor's note: The story has been corrected to reflect the number of people who have had their hospital and clinic visits recorded on Epic software systems is at least 230 million.