MIDDLETON — Employees of Electronic Theatre Controls say they've grown accustomed to seeing CEO Fred Foster wheel an ice cream cart through the big Middleton factory at 3031 Pleasant View Road, as he did a couple of weeks ago, personally handing Klondike bars to all the workers.
But they weren't even imagining the gift they received in December, when the company marked its 40th anniversary: Shares of ETC stock totaling a 33 percent ownership stake for the 850 Dane County employees of the professional lighting systems and equipment company.
For a business with $250 million in revenues last year, that one-third stake is expected to amount to millions of dollars, over time, and could translate into thousands of dollars extra for each employee when they retire, Foster said.
"When I first heard, I was, like, what is it?" said Kongpeng Thao, team leader for the LED light manufacturing unit.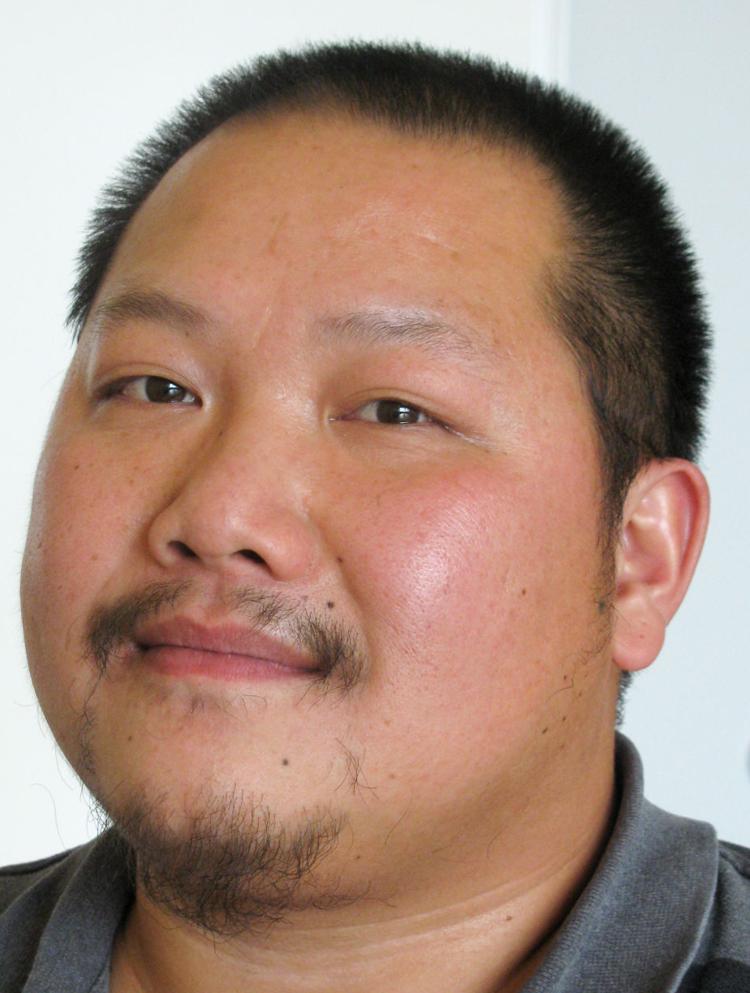 "It's awesome that he did this for us, something we can look forward to in retirement," said Thao, of Madison, who has been with the company for 12 years and is the married father of three daughters.
"It's incredible," said Rachel Frederick, a technical writer, from Sun Prairie. "It really solidifies the core values of the company."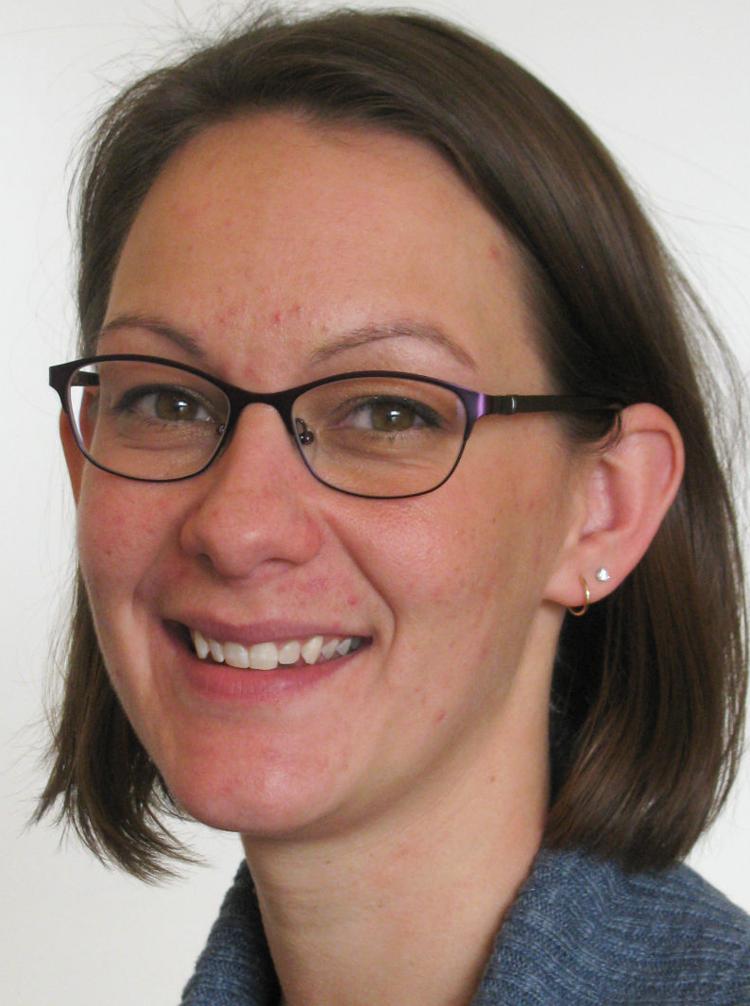 Foster and co-owners — his wife, Susan Foster; Gary Bewick; and Bob Gilson — had been talking about how to keep the business independent and thriving.
Founded on Christmas Eve 1975, ETC now has 1,000 employees worldwide, stylish headquarters offices designed to resemble New York City in the 1940s, expansive factories in Middleton and Mazomanie, and branches in eight other countries.
It is one of the five biggest employers in Middleton. "ETC is an outstanding international homegrown business," said the city's administrator, Mike Davis.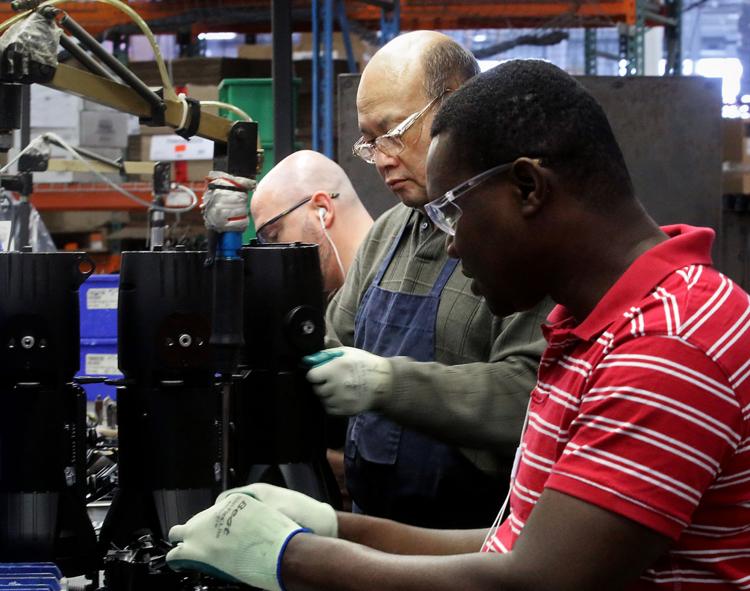 The company's fixtures light many of the most prominent venues around the world, from Disneyland to the Bronx Zoo, from Harrods department store in London to Kuwait's National Museum.
So why put one-third of the company into the hands of its employees, and why now?
It's not a signal that Foster is about to retire or that the owners, who range in age from late 50s to the late 60s, want to cash out, he said adamantly.
"This is not an exit strategy for the owners," he said. "We intend to stay involved in the company indefinitely."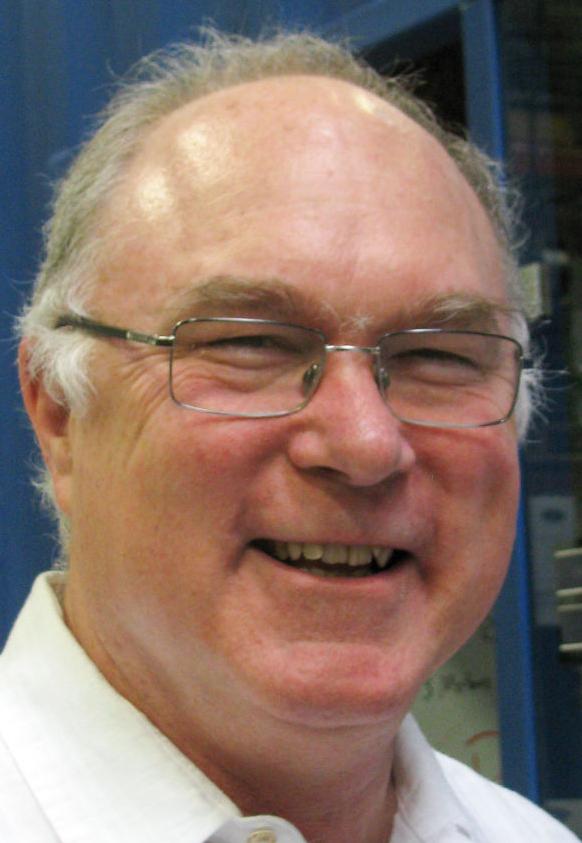 Foster said the idea was to keep ETC "a thriving, independent company in 100 years" and to reward employees for helping to create that success.
"Frankly, we've seen too many examples in our industry and in other industries where very successful, privately held companies are ruined by corporate ownership or private equity coming in and changing the corporate culture so it destroys the magic it once had," said Foster.
"The most valuable asset of ETC are the people — a tremendously talented and committed team," he said.
How it works
Every year for the next 10 years, 10 percent of the 33 percent share allotted to the work force is granted to employees. Half of those shares are distributed equally to each employee, regardless of seniority, job title or rank. The other half is based on pay levels. "The more you make, the larger share of that other half you get," said Foster.
The hope, he said, is that employees will want to advance and develop more skills within the company so they can earn more shares. New hires will have to work at ETC for one year to qualify for the program.
The stock will take five years to vest — which means to reach its full value and be available to cash out — and employees will be required to sell their shares back to the company when they leave.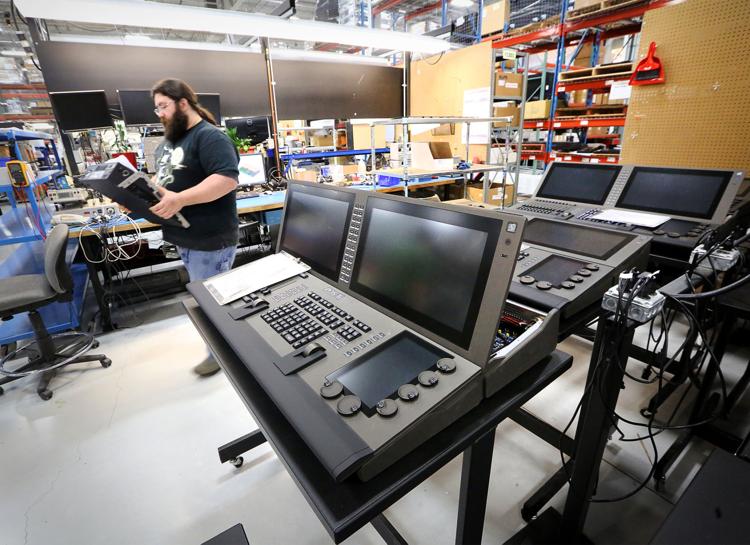 "It is completely gifted," said Foster, and is in addition to company contributions to the 401(k) retirement plan, a companywide bonus plan, and other benefits employees already receive. (ETC's work force is not represented by a labor union.)
Workers won't have a say on pay issues, but there is one issue on which their voices will be heard. "If there's ever a question of the company getting liquidated or sold, at that point, they would get to vote their proportionate share," Foster said. "We see this being a protection adding to the longevity of the company as an independent company."
ETC's 150 employees overseas will get similar benefits, but ETC's actual ESOP (employee stock ownership program) is limited to workers who pay U.S. taxes, Foster said.
"It reconfirms ETC's commitment to its employees," said Karen Ramps, financial and budget analyst, who keeps an apartment nearby and returns to her home in the town of Troy, in Walworth County, on weekends.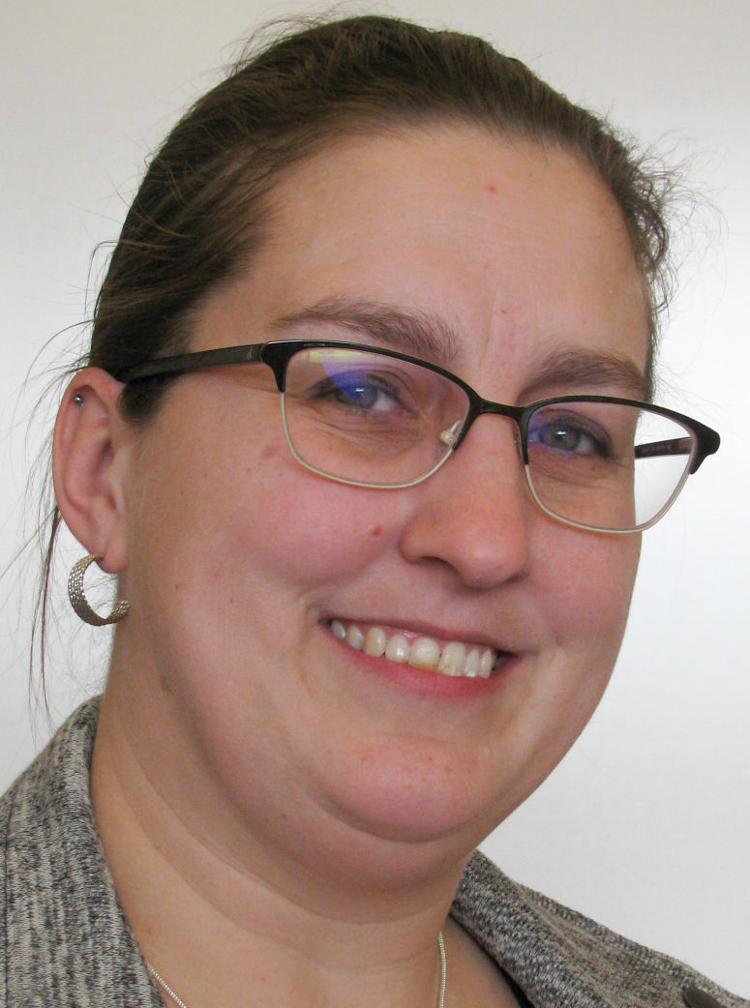 "It's one of the reasons why I work here, why I do the commuting," Ramps said.
Lodi residents Heather Hatley, a systems division project assistant, and her husband, Troy, a research and development programmer, moved from Dallas to work for ETC. The couple have been with the company for 17 years.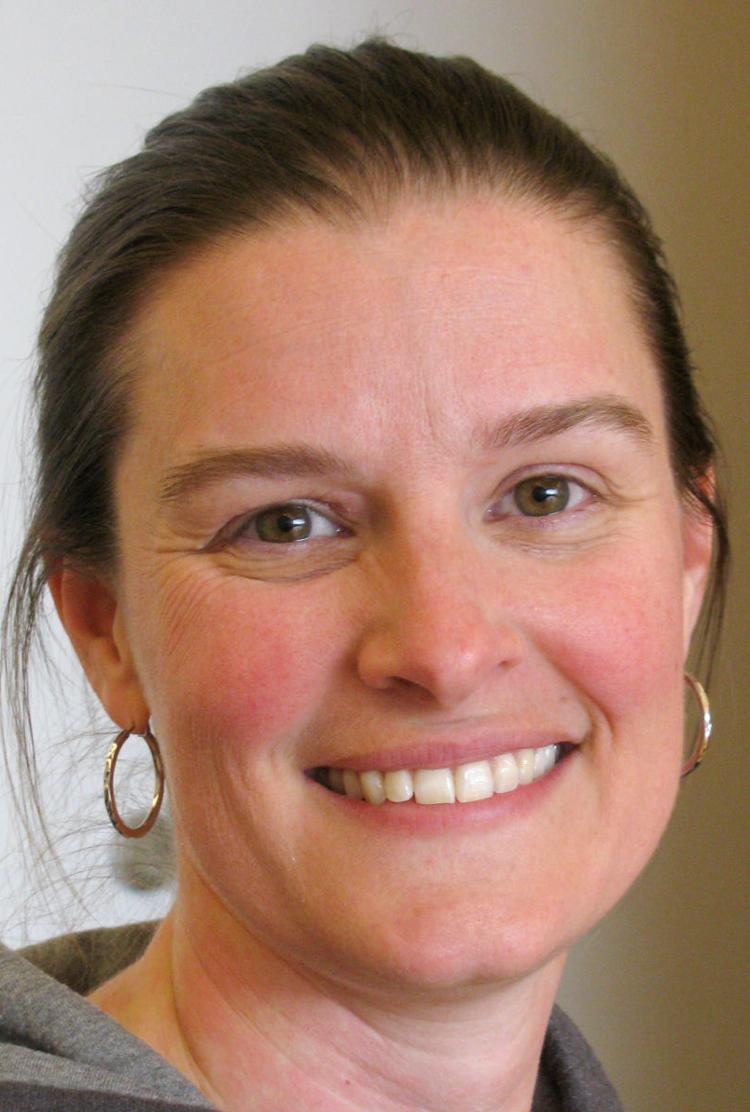 "Fred brought me coffee that first day (I was) interviewing," Heather Hatley said. "Today, he brought ice cream. That's the kind of guy he is."
Only one layoff
In its 40 years, ETC has had one workforce reduction, when 60 of its then 520 employees lost their jobs during the 2001 recession. "It was so painful to our company that we never wanted it to happen again," Foster said.
Things have worked out well since then.
In 2008, ETC expanded its offerings to add rigging equipment — machinery that raises and lowers theatrical lights. Much of that production is done at the 356,000-square-foot former printing plant ETC revamped and opened in Mazomanie in late 2013. Some also occurs at the 330,000-square-foot headquarters and plant in Middleton.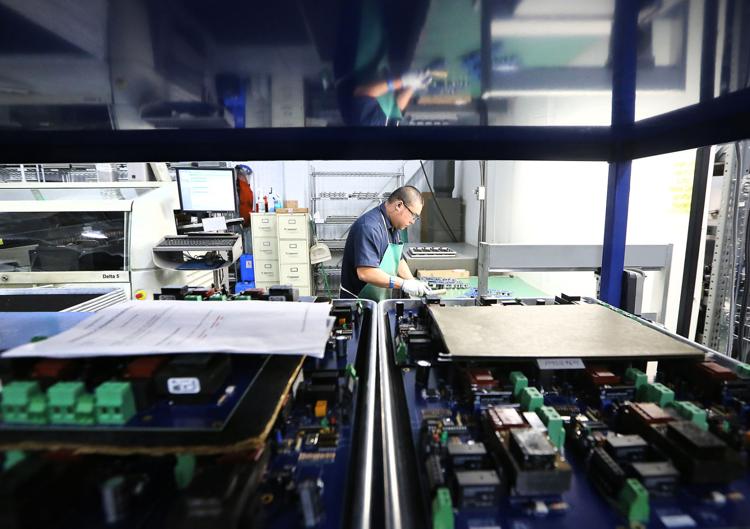 ETC makes most of its own component parts, stamping them out of huge sheets of steel and aluminum.
The company's latest innovation is recycling used metal shipping containers into offices for plant managers.
Even the industry move from incandescent spotlights to LED lighting — which raised Foster's anxiety level, at first — proved successful as the technology improved and the company has made acquisitions.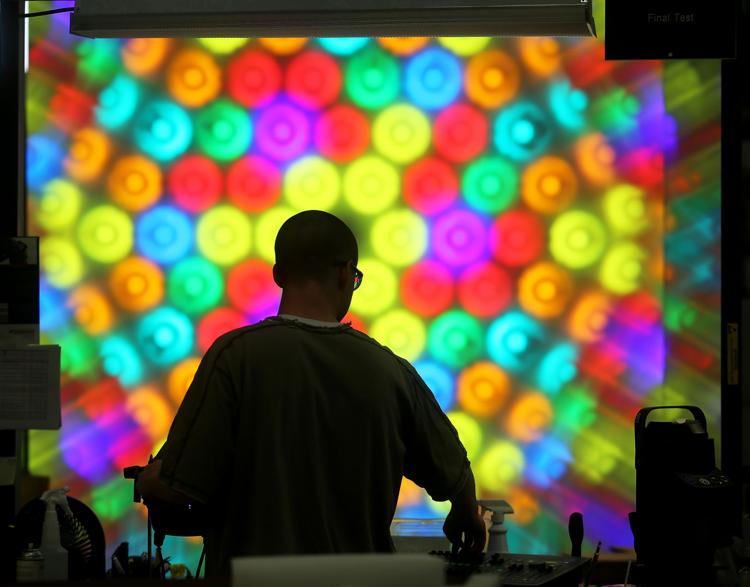 Selador, a Salt Lake City LED lighting product company, was added in 2009, and the Victor, New York-based Vortek rigging division of Daktronics came on board in 2014.
Now, huge projects are being built worldwide, keeping ETC busy, Foster said, including "a tremendous amount of lighting equipment" manufactured for Disneyland Shanghai, installations for Universal Studios' "Harry Potter" attractions, and for the world's largest theme park being built in Dubai.
From the basement of Foster's apartment on Mound Street to cavernous facilities at two Dane County locations and branches in more than half a dozen countries, ETC is a homegrown company looking to protect its future right where its roots are. Giving employees a say in that outcome just made sense, Foster said.
"ETC's culture doesn't have to change. We already have tremendous dedication and loyalty," he said. "This really recognizes what the ETC family has built over the years and shares that success with the team that has built it."