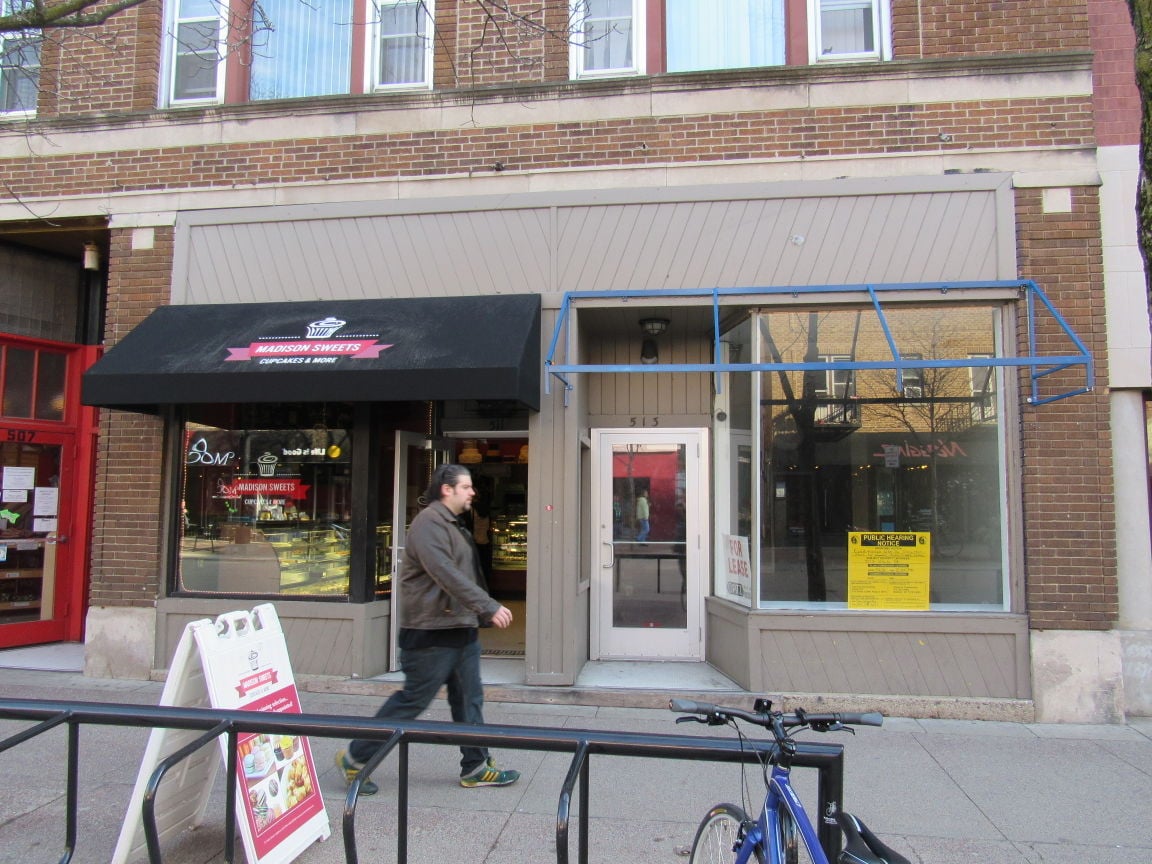 A former handbag store on State Street may soon be home to a showroom filled with electric scooters.
Ron Glogovsky of DeKalb, Illinois, has submitted a plan to the city to sell Numi Scooters, an electric scooter brand popular in Europe that Glogovsky wants to introduce here. Ultimately, Glogovsky envisions charging stations for scooters scattered throughout the city and his scooters, which top out at 30 mph, sharing bike lanes or having their own dedicated lanes in which to travel.
Glogovsky has a distribution center in DeKalb that also serves as a showroom, but he would like to open other showrooms throughout the country. Besides Madison, he's looking at New York City, Miami and Gainesville, Florida, San Francisco and San Diego. The showrooms would be sales centers but without inventory. Instead, scooters or e-bikes bought at the showrooms would be delivered to a buyer's home.
The Madison showroom, at 513 State St., would employ up to eight people and have scooters and e-bikes on site for test drives. Those products would be parked on nearby Gilman Street or in a nearby garage. The showroom would have the look and feel of a Tesla dealership.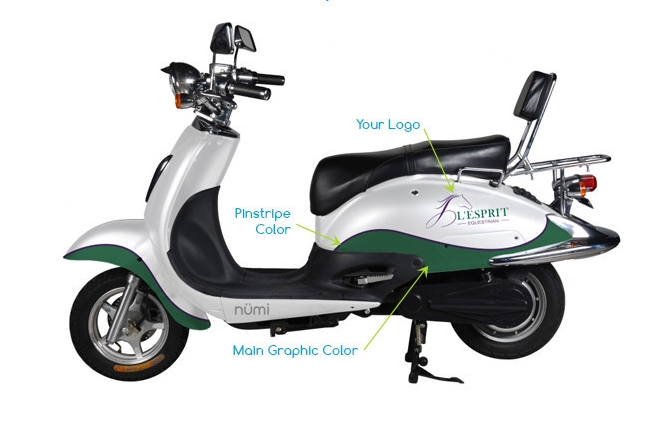 "What they've done for long-distance travel is what we're attempting to do for inner city, tight quarter, dense trips where population is a problem, parking is a problem and where you need the agility and the small size of a bike or scooter to go anywhere," Glogovsky said. "Knowing Madison and its demographics, the demographics, honestly, could not fit any better."
Glogovsky also owns Electric Limo Co. in DeKalb, a business that uses a fleet of Tesla vehicles and is also marketing his scooters for use at horse farms and polo clubs.
Numi scooters are electric-powered vehicles that are virtually silent but have turn signals, headlights and brake lights and are built to be licensed for road use. The Quadhopper Elite 800 scooter retails for $3,100 and has a range of about 38 miles on a full charge. Its top speed is about 25 mph.
The Quadhopper Elite 820 has a similar top speed but a range of 44 miles on a single charge, according to the company's website.
Other products include a sit/stand Quadhopper Flex model that sells for $1,300, can go 34 miles on a single charge, goes 17 mph and a has a removable, rechargeable battery. The company's e-bikes range in price from $1,150 to $1,375.
Glogovsky's company is the exclusive dealer for the scooter in North America, and he believes Madison is ideal for his business because of the large student population, a Downtown that is booming with new residents and a culture that would embrace the products. The city's geography also plays a role.
"Madison is going to end up with a similar problem that DeKalb has at the university where there isn't enough space," Glogovsky said. "If you look at the land area around Madison and the university, there's nowhere to go. It's land locked."
While the proposed Numi Scooter showroom would fill a small retail space, three larger store fronts across the street and near a prime intersection remain vacant.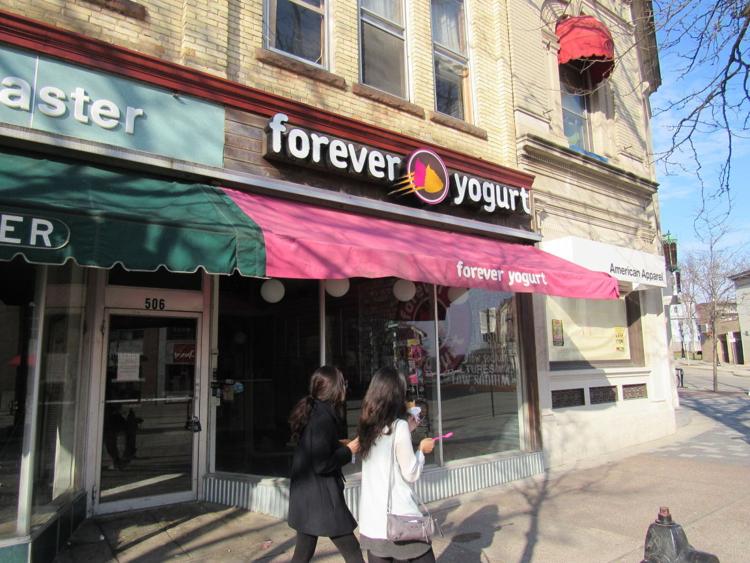 The Post Master store has been closed for about two years and Forever Yogurt for about a year. The two retail spaces with a common entrance at 506 State St. combine for about 3,285 square feet and have been leased by Lotsa Mozza, a pizza company based in Baltimore, Maryland.
The company wants to open by next month, but as of last week, it appeared no work had started on the project.
Next door, the space that had been home to the American Apparel store, 502 State St., remains closed, its windows covered with paper. The store closed in January after the Los Angeles-based national retailer declared bankruptcy. American Apparel opened in Madison in 2008 and chose the corner of State and West Gilman in hopes of attracting college students and other foot traffic.
Other nearby spaces available for lease include retail spots at 341, 449 and 615 State St. and 254 Gilman St.
Send retail-related tips and story ideas to badams@madison.com or call Barry Adams at 608-252-6148.
The business news you need
With a weekly newsletter looking back at local history.