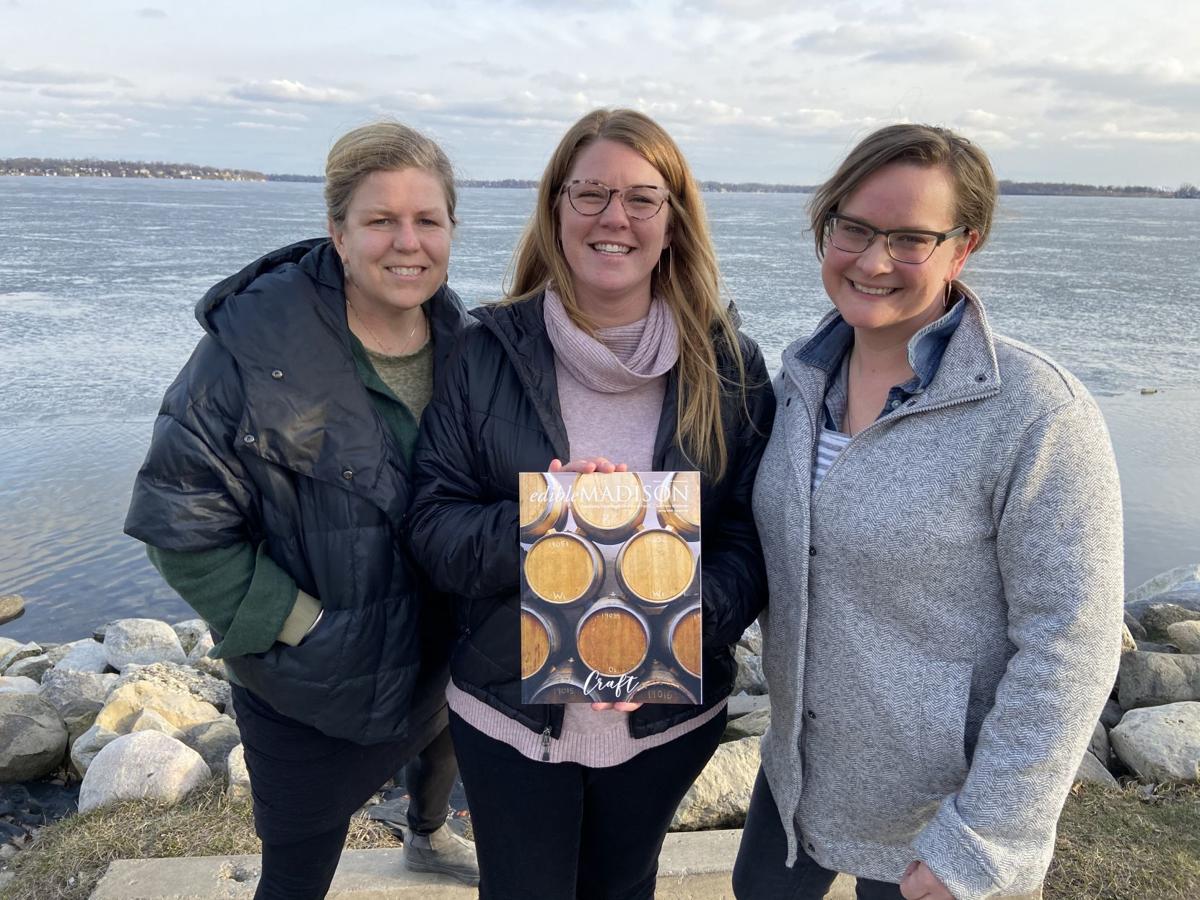 After 10 years in operation, the founder of Edible Madison has sold the magazine to two Madison women: a restaurateur and the owner of a design firm.
Jamie Lamonde, who is also the magazine's editor and publisher, sold it to Christy McKenzie, founder of Pasture and Plenty, a restaurant and meal-kit service on Madison's Near West Side, and Kristin "Cricket" Redman, majority owner of Cricket Design Works.
The new owners formed Forager Publishing to publish Edible Madison, which Lamonde said will remain part of the Edible Communities network of more than 80 culinary regions in North America.
Lamonde said she "began considering a personal transition" a few years ago after seven years of publishing. She liked the idea of giving the magazine a "fresh perspective and new energy to carry forth the mission even further."
She wasn't officially pursuing a sale at the time, she said, and only discovered that McKenzie was interested while talking to her a couple of years ago about the local food system and their shared passion for supporting it.
"Christy and Cricket are two of the most creative and inspiring people in our region, and, together with their team, I know they are the perfect people to take Edible Madison into the next decade and beyond," Lamonde said in a press release. "They have exciting plans that will not only drive expansion of the magazine's reach, but also its mission and impact on our regional foodshed."
The magazine is published quarterly with the seasons, and, according to its website, "focuses on Southern Wisconsin's food and agriculture through the stories of the local farmers, food producers, chefs, food educators and forward-thinking organizations that are behind the region's dynamic local food movement."
While the magazine has a P.O. box in Viroqua and Lamonde lives in nearby La Farge, the magazine's writers and photographers live in Madison and throughout southwest Wisconsin.
Lamonde will continue in her role as director of marketing and sales for Kickapoo Coffee Roasters, which plans to change its name this summer. She began working for the Viroqua company in 2016.
Before having children, Lamonde worked for 11 years for another big name in the area, Organic Valley, the nation's largest farmer-owned organic cooperative.
In a 2017 article in the Wisconsin State Journal, Lamonde said she picked the name Edible Madison because of Madison's foodie credentials but added that Viroqua's food culture is "pretty amazing."
Lamonde denied that advertising revenue has dried up with food producers, restaurant owners and farmers hurting in the face of the COVID-19 crisis. With the magazine's ownership change, Lamonde thanked the farmers, chefs, designers, advertisers and contributors who have helped Edible Madison.
"While we never imagined taking on Edible Madison under the current conditions, we are emboldened by the creativity shown by local food producers and artisans," McKenzie said in the release. "It is clear that a resilient local food system is part of the answer to public health concerns that come up due to COVID-19."
McKenzie added: "We are saddened by the potential to lose so much in our food culture and are dedicated to being a platform to share the stories and advocate for our farmers, food retailers, restaurateurs, chefs and producers."
Redman's design firm has had a number of restaurant clients, and its brand and packaging work can be seen in Pasture and Plenty, Graft, Sardine, Marigold Kitchen and Gates & Brovi.
"I've been a fan of Edible from the beginning and I think our local food network and supporting our local growers, producers, purveyors and chefs is more important today than ever," Redman said. "This endeavor with Edible Madison is a great blend of my passion for great stories, design, gardening and the epicurean lifestyle."
Redman said she and McKenzie will continue the print publication and ramp up the magazine's subscription model to deliver directly to homes. The women will also work on the magazine's digital and social media identity.
Lamonde plans to collaborate with the new owners and new managing editor, Lauren Langtim, on a 10th anniversary issue.
The business news you need
With a weekly newsletter looking back at local history.