MadCat Pet Supply's Williamson Street store is no longer busting at the seams and those working in the store's backroom don't need a flashlight to take inventory.
There's more room on the retail floor for cat towers and pet food and the custom-made front counter now has two cash registers instead of one like the old store that for years had been located a few blocks away.
The new store, at 1525 Williamson St., has ample lighting throughout the retail and warehouse space and even has a cat adoption room. It's not technically a cat cafe but will soon include cats from the Madison Cat Project and padded benches for human visitors to relax with a book or laptop, sip on a soda, juice or canned coffee from a specialized hot refrigerator and mingle with the kitties.
"In every sense it will be better than a lot of cat cafes that we've seen, even though we're not calling it a cat cafe," said Dan O'Donnell, one of MadCat's three owners and who notes that admission to the space will be free. "This is where people can get comfortable and hang out with the cats."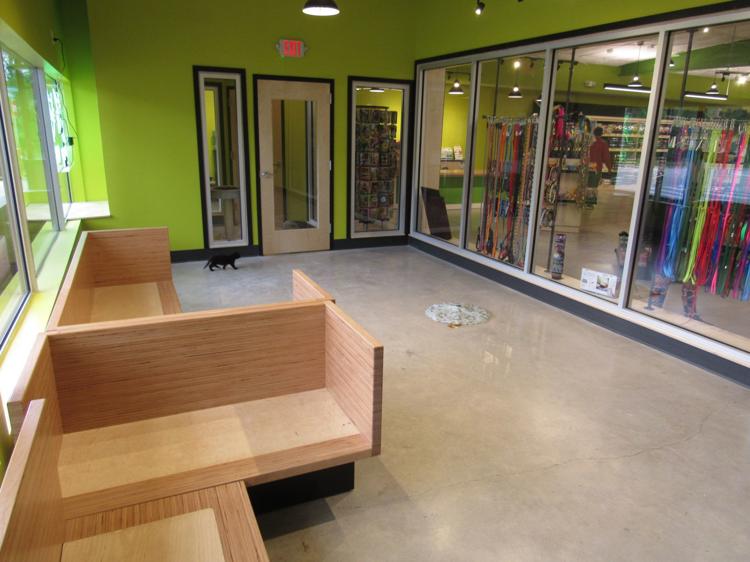 Madison is flush with pet supply stores, including national chains like PetSmart and a wide range of locally owned retailers like Mounds Pet Food Warehouse, Animart, Nutzy Mutz & Crazy Catz, Earthwise Pet Supply & Grooming and Pet Supplies Plus.
Big box retailers like Menards, Blain's Farm & Fleet, Mills Fleet Farm, Target and Walmart are all into the pet supply game, while the internet offers a nearly endless list of choices to purchase food, collars, nutritional supplements and even clothing.
Despite the competition, there was little pause by the MadCat ownership group to move forward with a plan to open a store that offered more than four times the space in what had been Brew & Grow.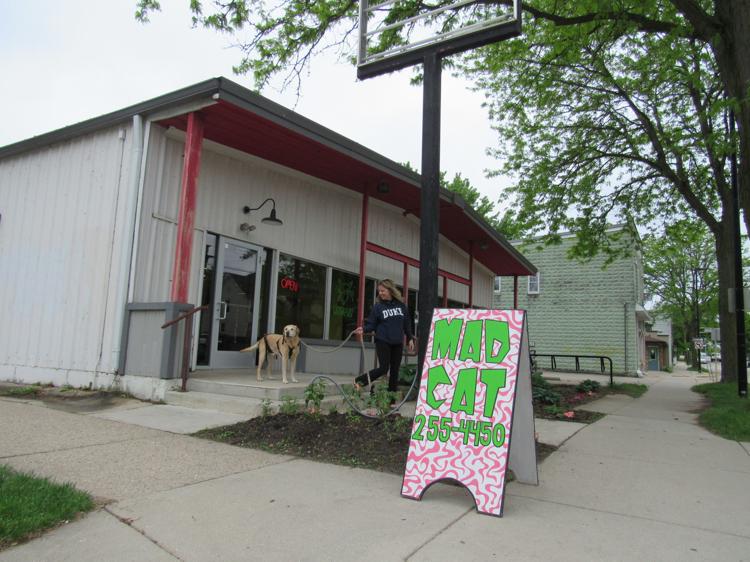 "People are really dedicated to their pets and I really consider us more like a grocery store than some other type of retail establishment," said MadCat co-owner Cheryl Balazs. "These are all very consumable products and people really like to splurge on their animals."
The numbers clearly back up Balazs' statements.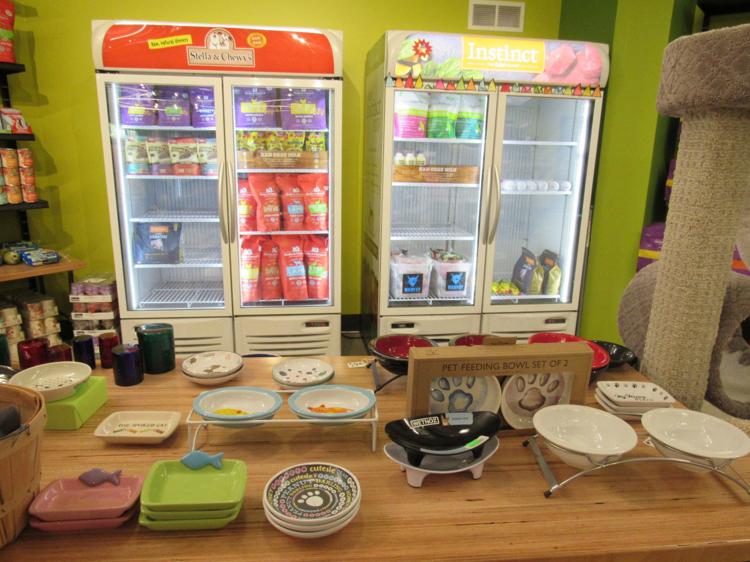 The numbers
According to the American Pet Products Association, pet owners in the U.S. spent $72.6 billion on their animals in 2018, a 4% increase over 2017. That figure is predicted to surpass $75 billion by the end of this year.
Food accounted for the biggest share of spending in 2018 at $30.3 billion, followed by $18.1 billion in veterinary care, $16 billion in supplies and over-the-counter medicine and $8.2 billion in live animal purchases and other services. In 1998, spending was at about $23 billion annually and by 2009, rose to $45 billion.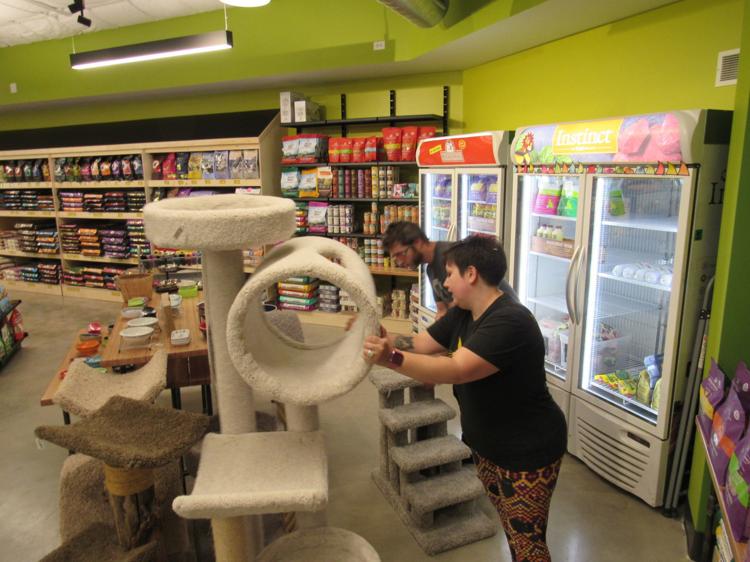 "Millennials continue to be the largest pet-owning demographic and this shows in the data," Bob Vetere, president and CEO of APPA, said in March when the figures were released.
"We know this generation is willing to pay more for quality products and services to improve the health and well-being of their pets. Today more than ever, pet owners view their pets as irreplaceable members of their families and lives, and it's thanks to this that we continue to see such incredible growth within the pet care community."
You have free articles remaining.
MadCat's first Williamson Street store, and the 3,500-square-foot store at 7820 Mineral Point Road, opened in 2002 when O'Donnell bought two former pet supply store locations. In 2006, he opened the 800-square-foot Monroe Street store in a strip mall at the corner of Knickerbocker and Monroe streets. But in 2016, the store moved across the street into a 2,900-square-foot space at 2701 Monroe St.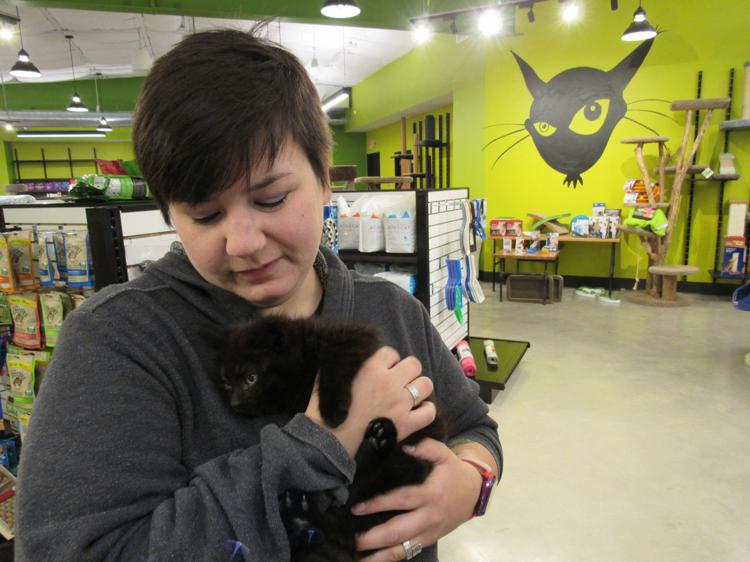 The new 4,500-square-foot Willy Street location opened May 24 and is the second-largest retailer by square-footage on Williamson Street only behind Willy Street Co-op. MadCat has stayed competitive because it is locally owned, has created a sense of community and has differentiated itself in the marketplace by focusing its inventory more on cats than dogs.
"It's our way of setting us apart," O'Donnell said. "But it is extremely competitive."
And that competition on the city's East Side just got a little more intense.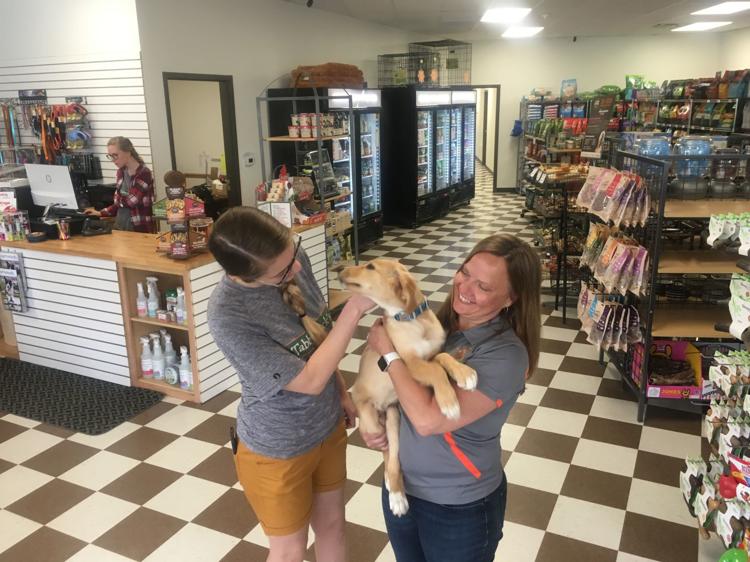 New arrival
Michelle Lonergan has just opened a Tabby & Jack's in the Lake Edge Shopping Center on Monona Drive. The center has seen several changes over the last 18 months that have included the closing of the Ben Franklin, Madison Craft & Gifts, a consignment shop and Happy Bambino. The new additions have included Lake Edge Seafood Co., Burn Boot Camp, Slow Roll Cycles and now Lonergan's pet supply store, her fourth in the Madison area.
But unlike her other stores in Stoughton, Fitchburg and Middleton, there is less retail space and more of an emphasis on day care. Her Monona Drive store has two rooms that separate dogs by energy level while there are two rooms for grooming and another for bathing.
"I feel like we still have everything that we need like the big sellers from the other stores so we were just able to kind of funnel it down," Lonergan said. "I need to get people coming in the door and you can't get grooming online, you can't get day care services online. At the other locations, when we added the day care, it really built a community."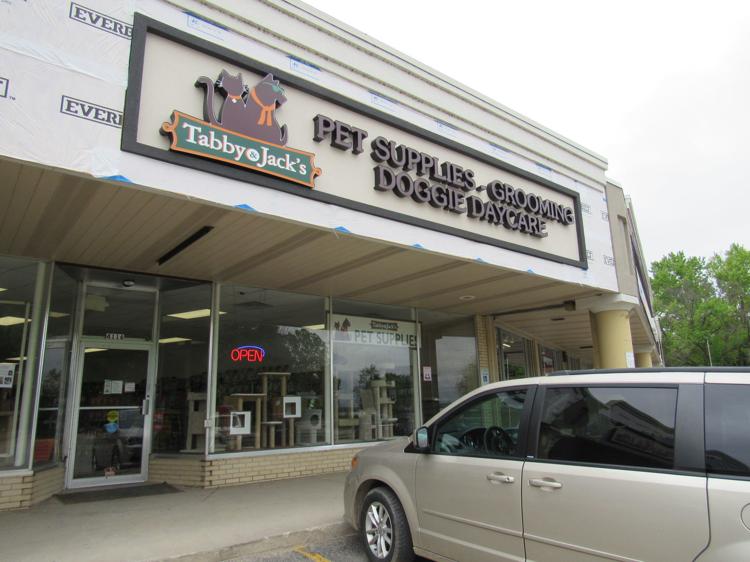 Her store, in the former Happy Bambino space, has about 2,000 square feet dedicated to retail, 500 square feet for grooming and bathing and 2,500 square feet for day care. The store comes two years after Lonergan opened a 4,200-square-foot location amid a hub of new development along Highway 51 on Stoughton's west side.
She founded her company in 2007 on Struck Street near Woodman's Market on the West Side but a year later moved the business to a 3,700-square-foot location at 2970 Cahill Main in Fitchburg. In 2011, Lonergan opened a store on Capitol Square but closed it in 2014 just as she was opening a location at University Avenue and Park Street in Middleton.
The day care services are offered five days a week with a special play day each Saturday.
The Monona Drive store is in a neighborhood filled with families and dogs, and in a city with pet owners not afraid to spend big money on their pets.
"Over the last 10 years, dogs have become more a part of families," Lonergan said. "Empty nesters are huge clients for us. Their kids are gone and so they treat (their pets) well and they want them to live longer. They want them to exercise and they want them to eat a healthy diet. They want to come to the experts that they can't get to online."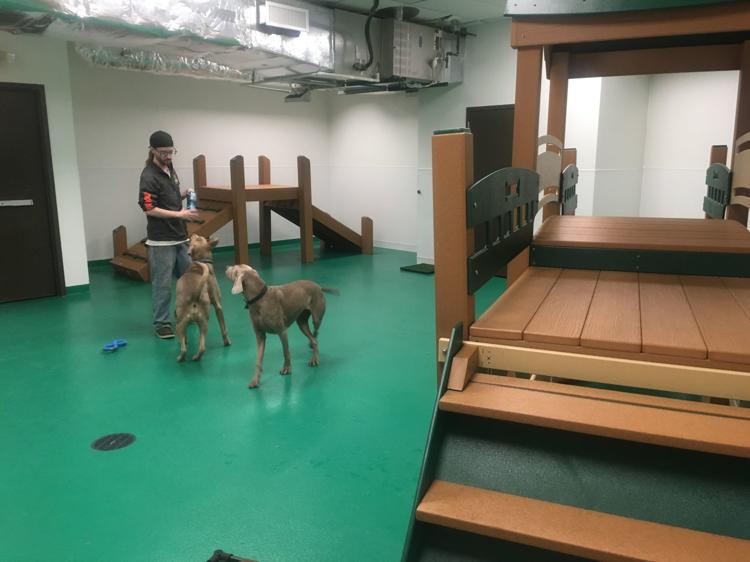 Lonergan said initially she was concerned when she learned that MadCat was opening a larger store, but knows there is plenty of market share to go around.
One of the locally owned pet supply stores that could feel the pinch from both MadCat and Tabby & Jack's, is Bad Dog Frida. The shop is about halfway between the two retailers and wedged between the Laotian restaurant Lao Laan Xang and the Barrymore Theatre on Atwood Avenue. There are no plans to move and no room to expand. Instead, owners Carmen Alcalde and Sue Hunter, who opened their business in 2006, are content to maintain their 600-square-foot shop by constantly adjusting and maneuvering their inventory to keep up with the constant barrage of new products for cats and dogs.
"We feel our space is magical," Alcalde said. "We keep finding and inventing ways to display more and bring in more products. We've made the decision that we feel like we do what we do extremely well and we do it in this small space and it lends to this community feel."