Fresh seafood can be found at Metro Market, Hy-Vee and Festival Foods, but a father-and-son duo familiar with an East Side neighborhood feel that they have found the right location and niche for their new combination seafood store and restaurant.
The Lake Edge Seafood Co. opened Dec. 30 in the Lake Edge Shopping Center at Monona Drive and Buckeye Road. The 2,650-square-foot space includes a 20-foot seafood counter filled with staples such as shrimp, crab legs, scallops, perch and mahi mahi. They also sell blue marlin, swordfish, halibut, yellow tail tuna and pink salmon from Bering Bounty, a Verona company that catches and sells fish from Alaska.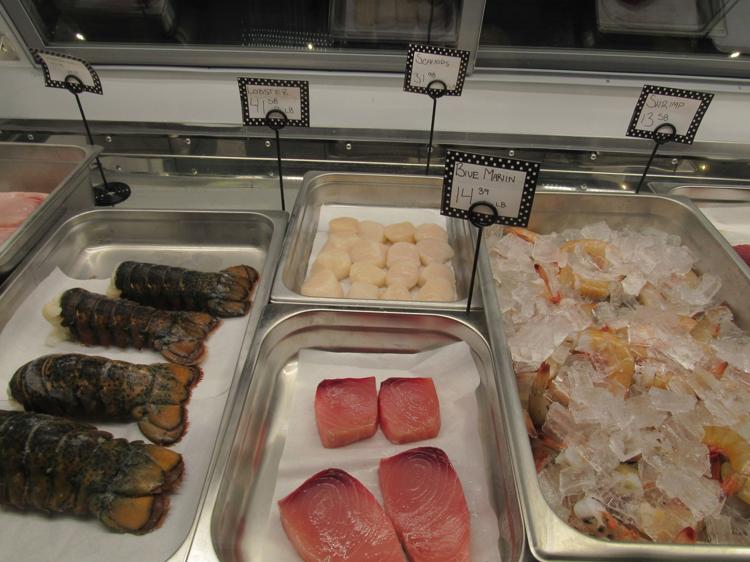 John and Rob Kitto say their shop offers something different from what can be found in area grocery stores and is on the opposite end of the city from the Seafood Center on Whitney Way.
The Kittos had planned on just opening a seafood shop. But when they found the space that had been occupied by Cozy Home, a consignment shop that relocated, they realized they had too much space and added a restaurant, which is scheduled to open Jan. 18.
"We had to look for a pocket where we thought there was a need," said John Kitto, 54, the longtime owner of Thrift Painting, who retired from that business about a year ago.
"This is as fresh as you can get. The grocery stores do a good job, but we have more variety and more exotic stuff."
The Kittos have invested about $350,000 in the project, which includes a full kitchen and a sharp, nautical-themed decor that includes portholes, a massive blue marlin, scuba gear and even John's old wooden muskie rod, as well as another fishing rod from his grandfather.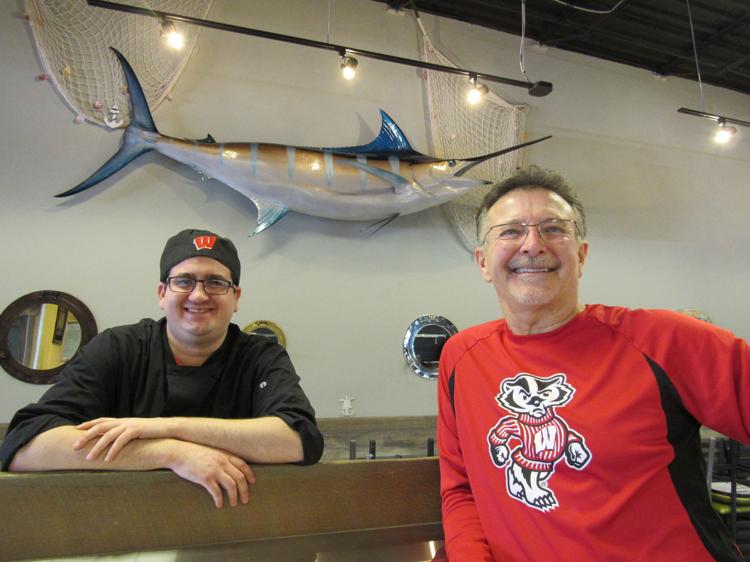 You have free articles remaining.
Register for more free articles
Stay logged in to skip the surveys
When the restaurant opens, customers will order at a counter in the back of the store but have their food delivered to their seat. Appetizers on the menu include scallops wrapped with Nueske's bacon ($13.95), poached salmon dip ($9.95) and fried calamari ($10.95). Main dishes include three seafood tacos ($10.95) with a choice of either tilapia, shrimp or cod, along with lobster rolls, salmon burgers and salads. Entrees can be served either blackened, deep-fried or grilled. The daily menu includes walleye, grouper, salmon and lobster macaroni and a fish fry that includes cod ($10.95) , walleye ($13.95) and perch ($12.95).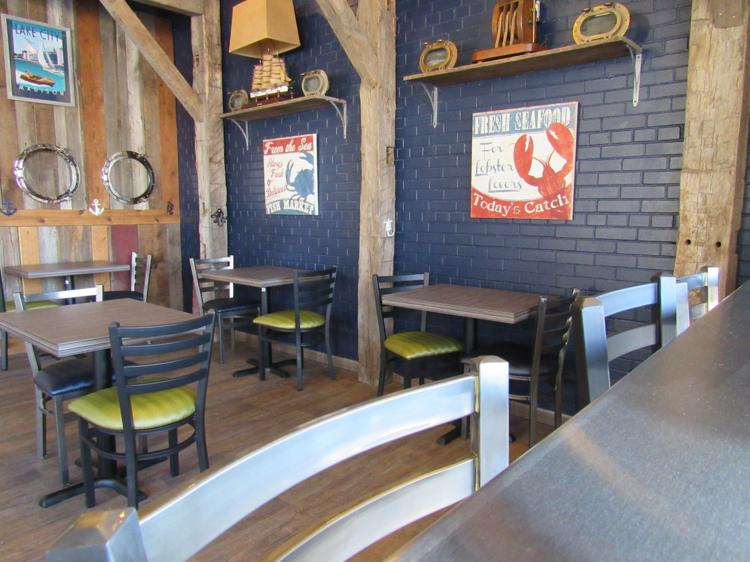 John Kitto said he and his son toured other seafood stores in Milwaukee, Manitowoc and Green Bay to get ideas.
"We had always talked about doing something together," said Rob Kitto, 30. "We looked at a lot of different options."
Rob, who is co-owner and general manager of the shop, spent seven years as a shipping manager for an appliance parts store, worked in hotel management and most recently in the deli at Metro Market, where he met Russell Hackworthy, who will serve as the restaurant's executive chef. Hackworthy's father, Herbert Hackworthy, recently retired as an executive chef in the UW-Madison athletic department.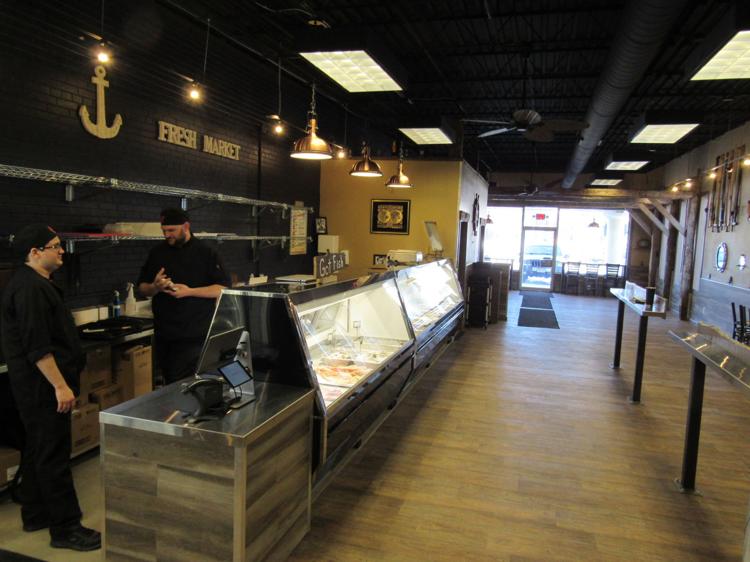 Homegrown dedication
John Kitto grew up near Olbrich Gardens, had a paper route in the neighborhood and visited the Ben Franklin and Jack's Paint & Paper as a youngster. His father, Robert Kitto, 92, was a principal in the Madison School District for many years and now lives in Stevens Point. John was married in Lake Edge Lutheran Church a block away from the seafood shop, now located next door to Elie's Family Restaurant and on the opposite end of the shopping center from Crema Cafe. The Ben Franklin is still around, while other businesses in the shopping center include Fired Up Pottery & Glass, Madison Craft & Gift Shop, Happy Bambino and GiGi's Playhouse, all of which could provide traffic for the seafood shop.
"Our customer is our neighborhood here," John Kitto said. "We think we'll draw from a couple of miles, and we think we'll draw from all age groups and income ranges. We're really comfortable with this neighborhood. We want to be here for a while."