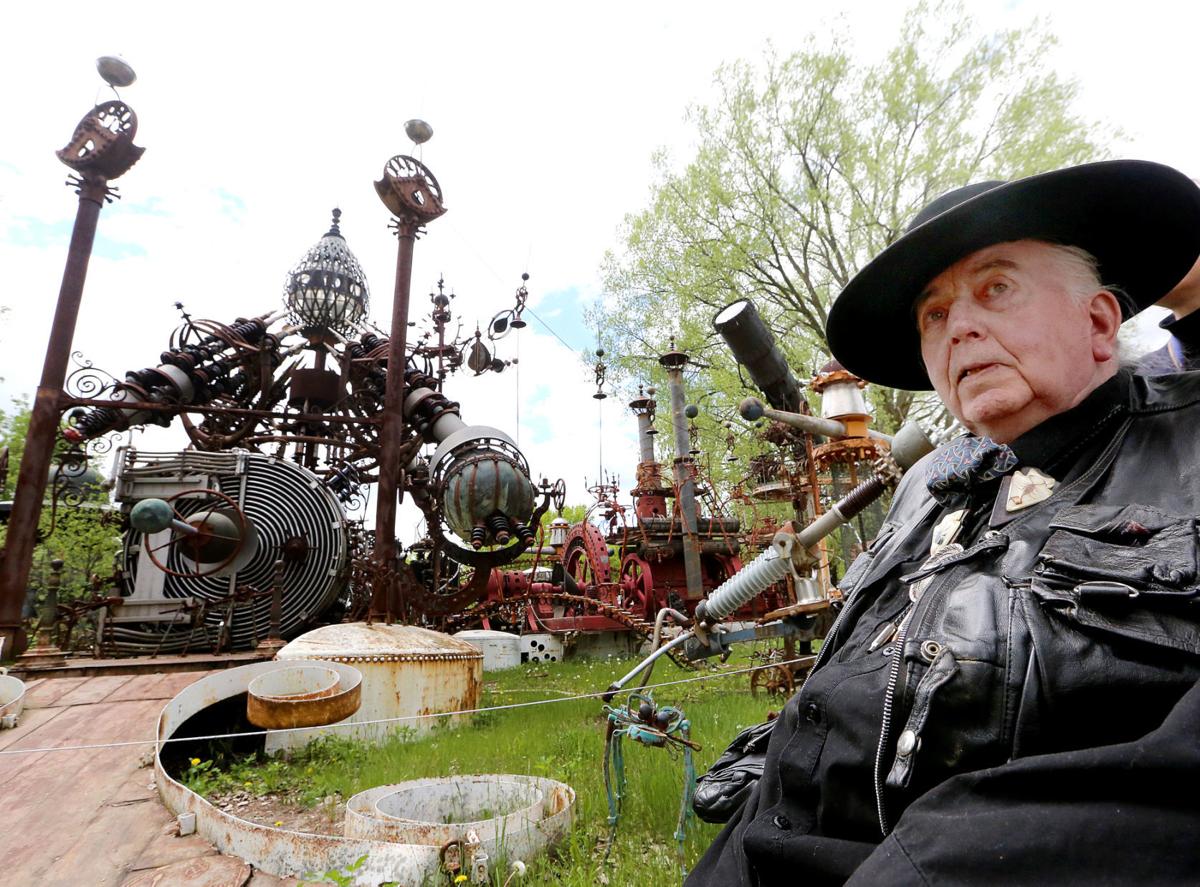 His life was creative, fantastical, inspiring and, at times, troubled.
Thomas Every built bus-size bugs with eyes made from round survey markers, created a 17-foot-tall spider named Arachna Artie and found a way to use gears, massive pumps, boat propellers, springs, steel tubes and old machinery.
The "Forevertron" was his 300-ton static masterpiece that he dreamed would someday "power on" to another universe.
There were disputes, lawsuits, indictments and jail time. But Every will also be remembered for his intergalactic handshake, black fedora and impression left on the state's art scene.
Every, a former salvage operator turned metal artist who took the name of Dr. Evermor and created a massive art park near Baraboo, died Monday in a Sauk City nursing home. He was 81.
"He was always himself in that (his fans) loved being able to enter his world," said his daughter, Tya Kottler. "There was something about being around him and being able to enter his dreamworld. That was a big draw for a lot of people."
Every's work helped define a genre that is now commonplace across America and included the use of scrap metal, parts of automobiles, old tools, musical instruments and, in the case of the "Forevertron," a decontamination tank from NASA. His work inspired other artists, and a television show centered around his art is in the works. The future of the art park, a roadside attraction along Highway 12 that draws visitors from around the country, is uncertain.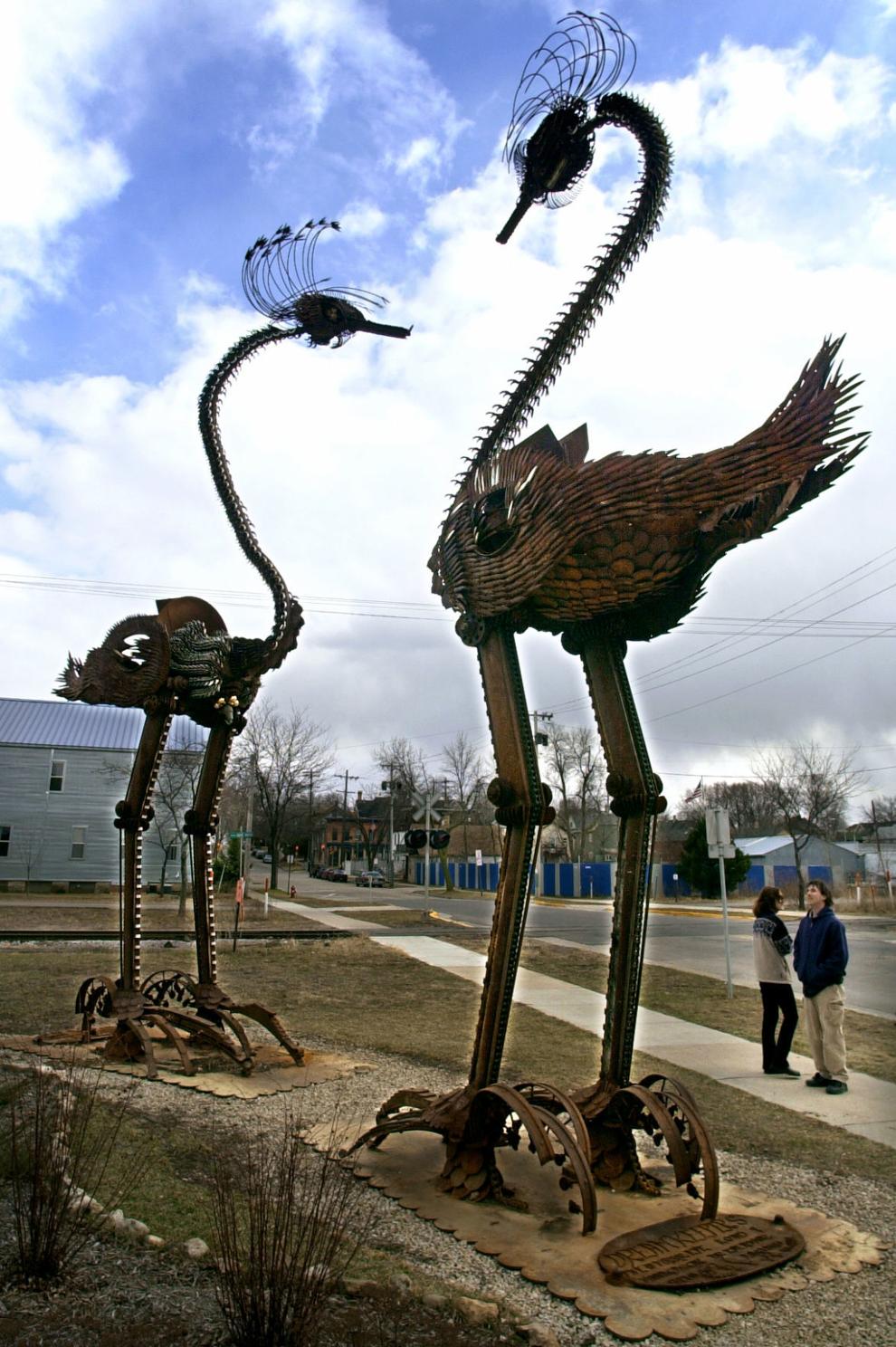 But his art will live on — some as part of private collections, others on public display. Two of his 8-foot-tall bird sculptures sit outside in a garden near the entrance of the John Michael Kohler Arts Center in Sheboygan, whose collection also includes a transcribed interview with Every from 2005.
"He is super complicated," said Laura Bickford, the center's associate curator . "I think, like a lot of other environment builders in our collection, what they had to say in a lot of ways and what they needed to say was not able to be contained in the normal bounds of what we think of as art. It was really an entire way of remaking the world."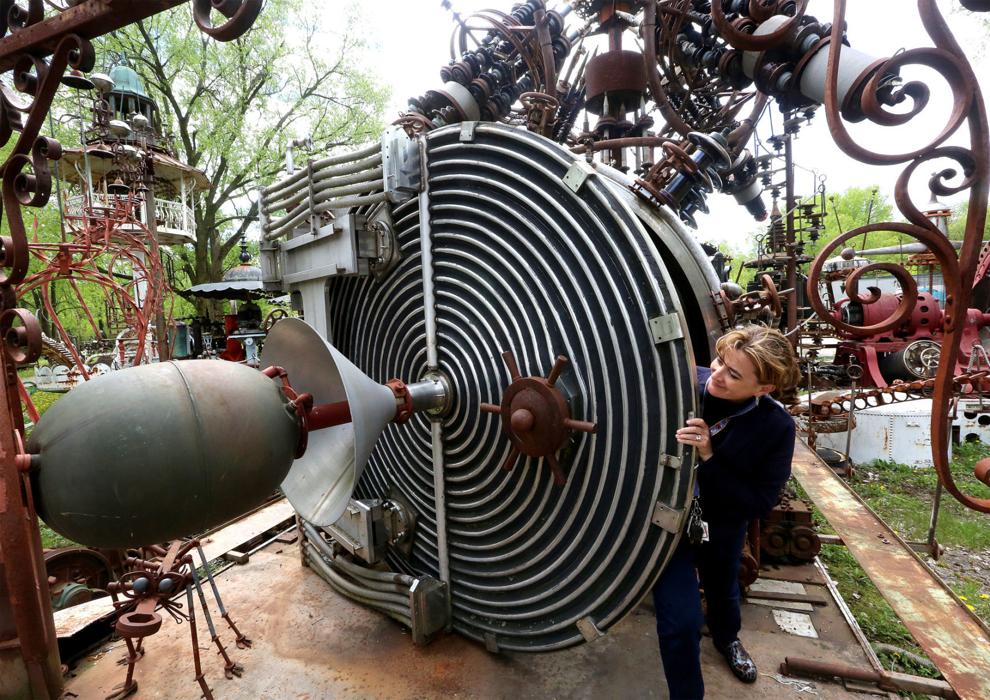 After suffering a series of strokes, Every spent the final years of his life in Maplewood of Sauk Prairie, where he continued to draw and design. He had an infection in November and his health had gradually declined, Kottler said. Because of his condition, Kottler; her brother, Thayer; sister, Treasure Hoffmann; and their mother, Eleanor, were allowed to visit Every on Sunday. He died sometime early Monday, Kottler said.
Every will be buried during a private ceremony in the Rock County hamlet of Cooksville, where Thayer has a shop and where Every would weld. A celebration of life will be set at a later date.
"He lived it and loved being it," Kottler said of her father's alter-ego, Dr. Evermor. "There would be times when I would stop at the nursing home to visit him and it would be like 9 o'clock at night and he'd be in the library with his hat on and his leather vest on, in character, working. He's busy now in other dimensions. He's not resting."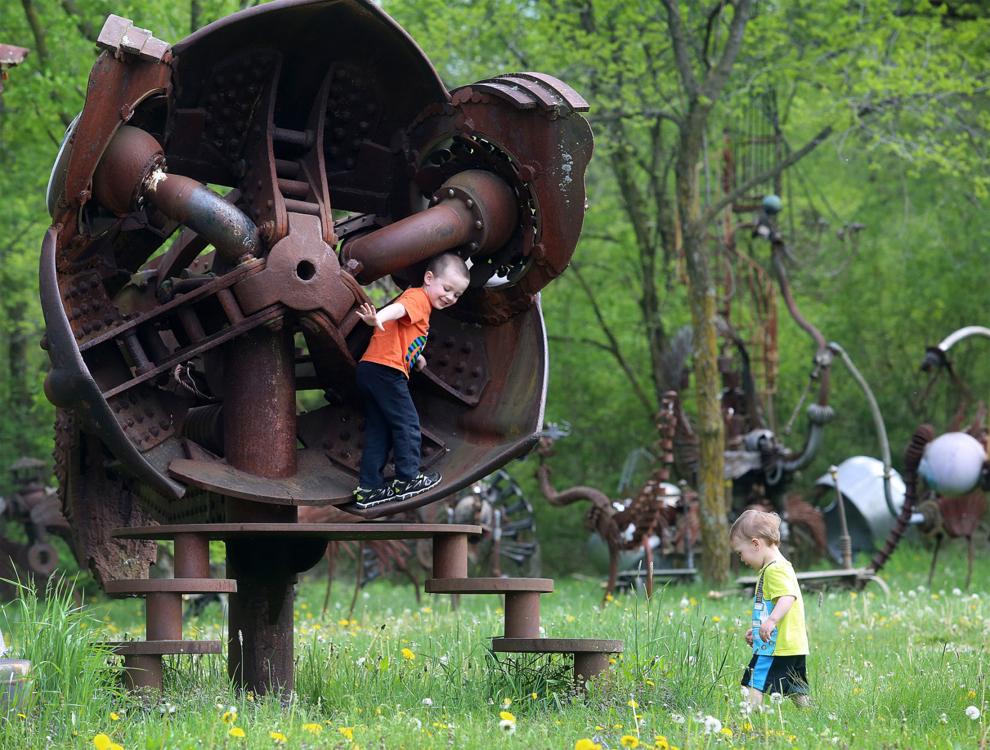 A pack rat
Every was born in Madison and raised in the village of Brooklyn, where he began collecting old newspapers to turn in to collection centers for cash when he was a child. His love of salvage grew, and for years he had his own salvage company. In the 1970s — before he took on the Evermor name — Every helped Alex Jordan collect and build at the House on the Rock near Spring Green. But in the early 1980s, Every had a falling-out with Jordan and a short time later began working on the "Forevertron." That three-year project led to hundreds of sculptures and the creation of the park located across the highway from the former Badger Army Ammunition Plant.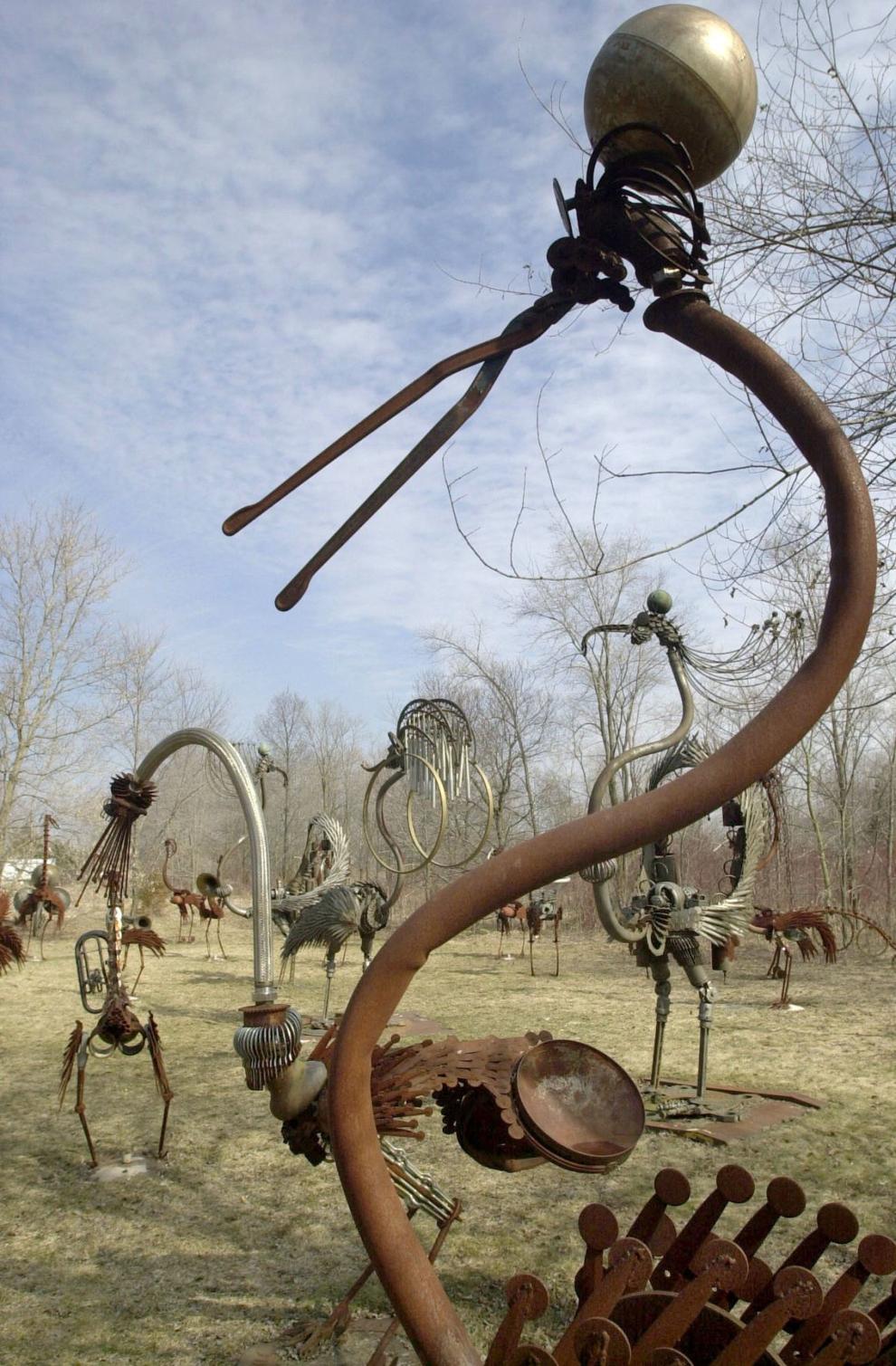 But his life was rocky at times. He was indicted in federal court in 1977 for failing to withhold taxes from the checks of his employees at his Stoughton scrapyard. In 1986, Every was convicted in Dane County Circuit Court of felony theft-by-contractor for failing to pay another contractor $18,000 for work done at House on the Rock, where Every was hired to perform renovation work. Every and his family also were evicted in 1986 from their home in the Highlands neighborhood on Madison's Far West Side after failing to pay $70,000 in back taxes on the 7,000-square-foot home that also had a tennis court, pool, gazebo and 6 acres of land.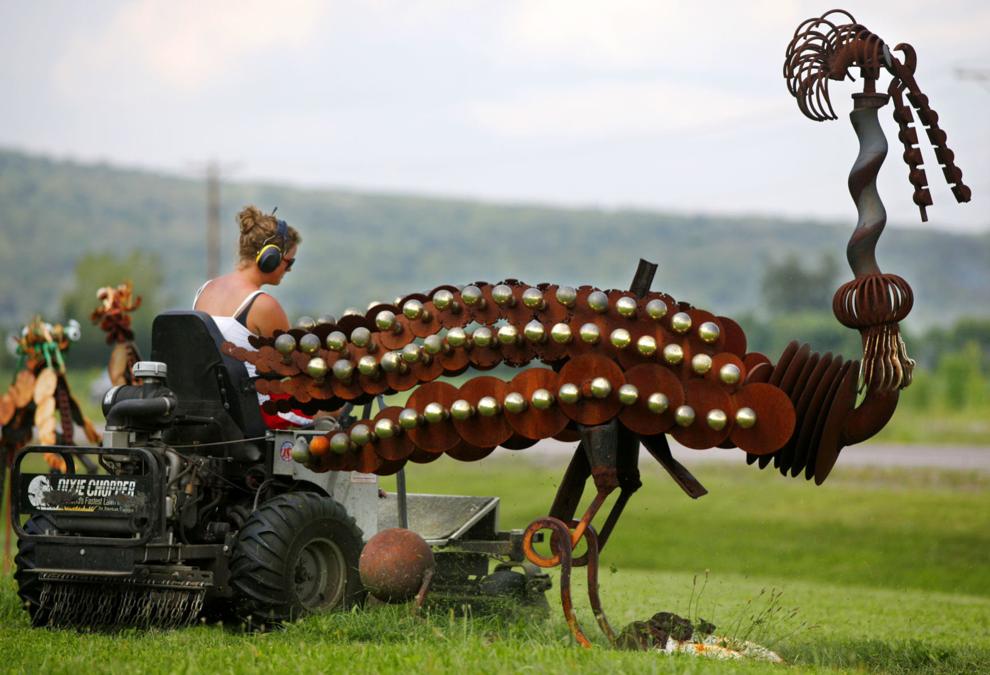 The Georgian-style mansion was constructed in 1916 for artists to work in peace and is where Every and Eleanor raised their four children in the 1970s and 1980s. They married in 1964 and divorced in 1997, but never separated and remained life partners.
"I think these were great learning lessons that he had to go through in order to become who he was," Kottler said. "With all the mistakes that he made, it helped him to become Dr. Evermor and a much better person."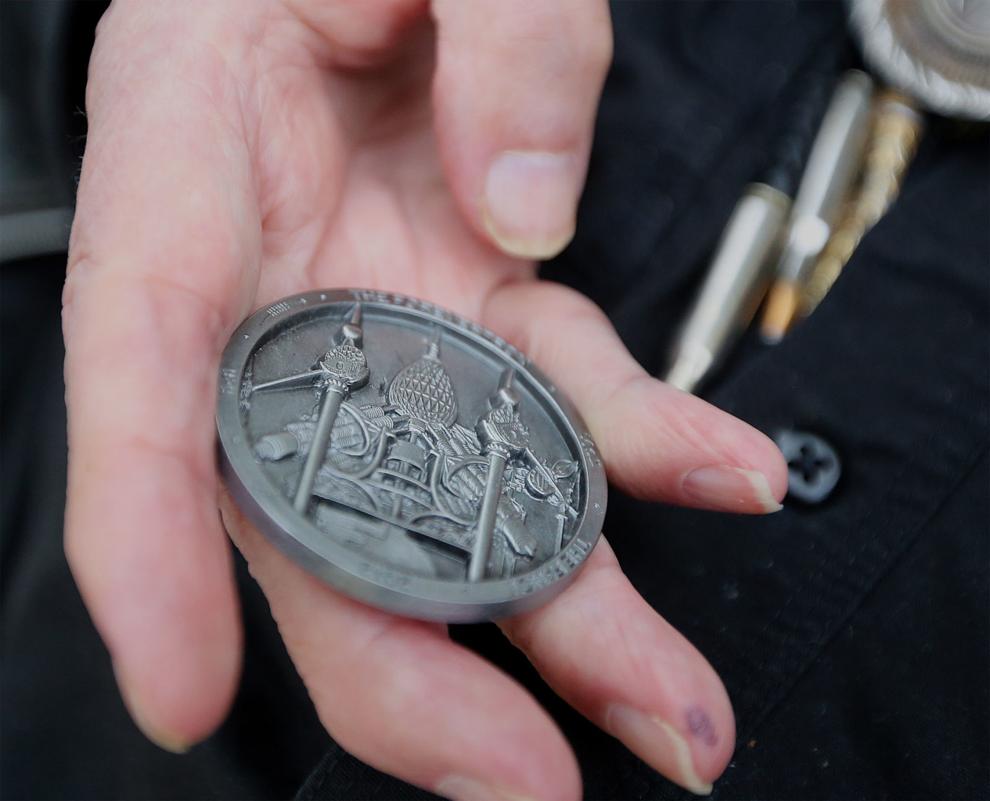 Honored artist
Every was awarded in 2011 a Wisconsin Visual Art Lifetime Achievement Award and in 2016 was presented a Friend of Preservation award from the Madison Trust for Historic Preservation.
His work is also being considered for television. Kottler, a real estate agent, met a Hollywood screenwriter in 2015 at a house closing in Madison and made a pitch for a project.
Currently dubbed "Evermor," the show is in development but considered a family drama about orphaned teenage twins, Ellie and Sam, who are sent to live at the estate of their eccentric aunt, Dr. Katherine Evermor. That's where the twins discover the "Forevertron," which allows them to journey through the multiverse, where "they find danger, love, family and a limitless potential for human adventure," according to a description of the show. The "Forevertron" is one of the main focuses but other sculptures in the park could also be incorporated into the show.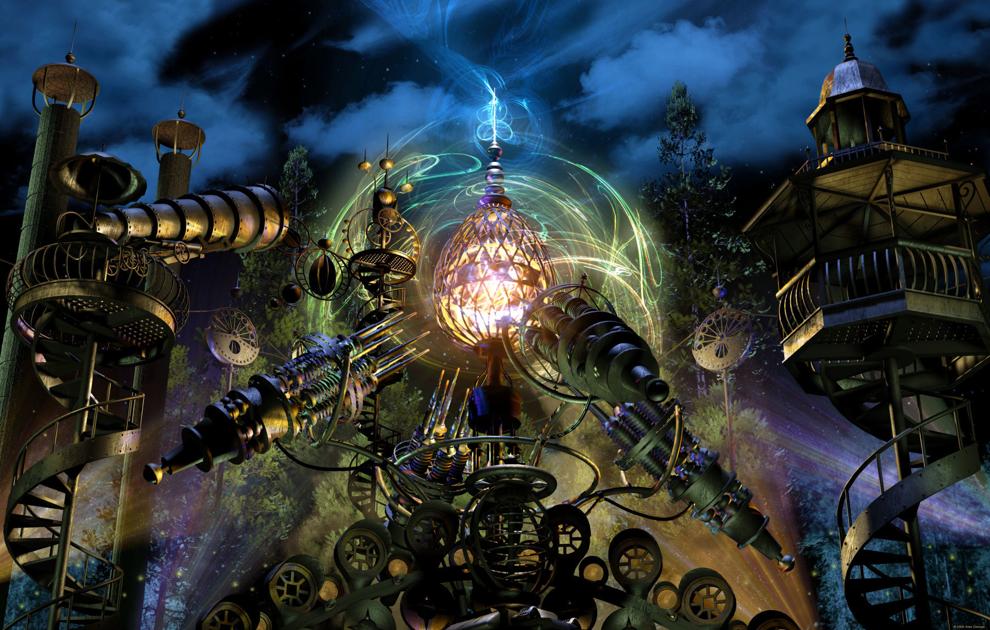 For Graeme Reid, director of collections and exhibitions at the Museum of Wisconsin Art in West Bend, Dr. Evermor appeared to be a larger-than-life character. He first met the artist in 2007 during an impromptu trip to Every's art park. Reid was with his parents, who were visiting from Scotland, and they had stumbled upon the park after a visit to Wisconsin Dells. When they entered, they found an older couple sitting in a car. It turned out to be Dr. Evermore and Eleanor.
"He was just so gracious and friendly and we had just the nicest chat," Reid said. "You could describe (his work) as one of the greatest acts of artistic alchemy in the country. He takes all these pieces of scrap metal that nobody wants and he turns them into artistic gold."
Photos: The artist known as Dr. Evermor and his metal sculptures over the years
Photos: The artist known as Dr. Evermor and his metal sculptures over the years
Dr. Evermor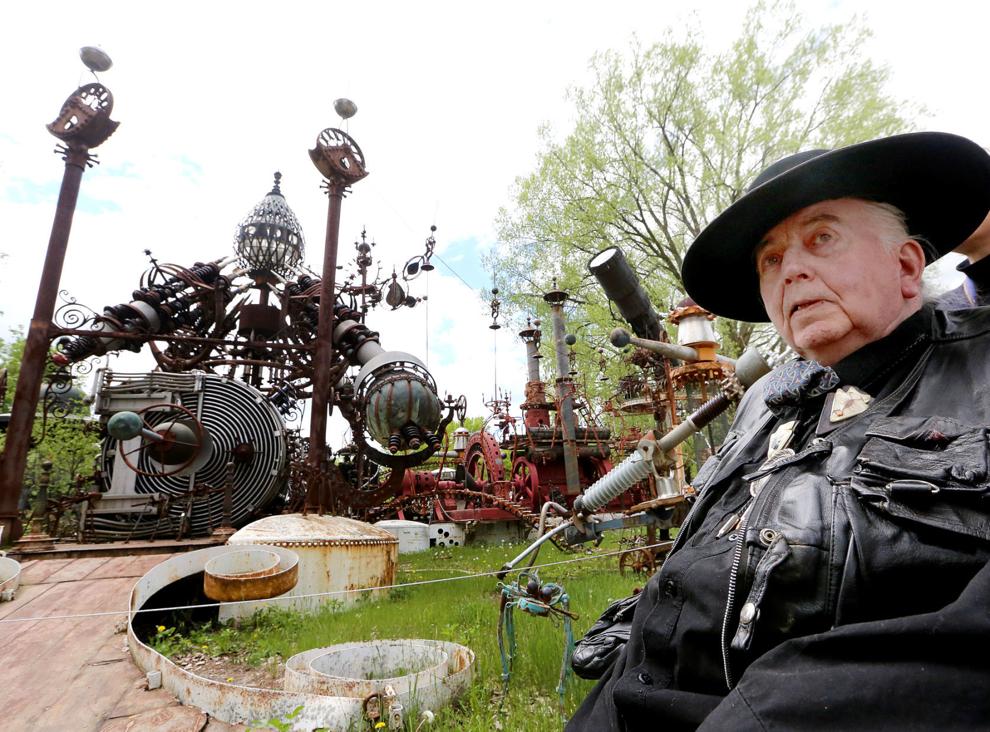 Evermor TV show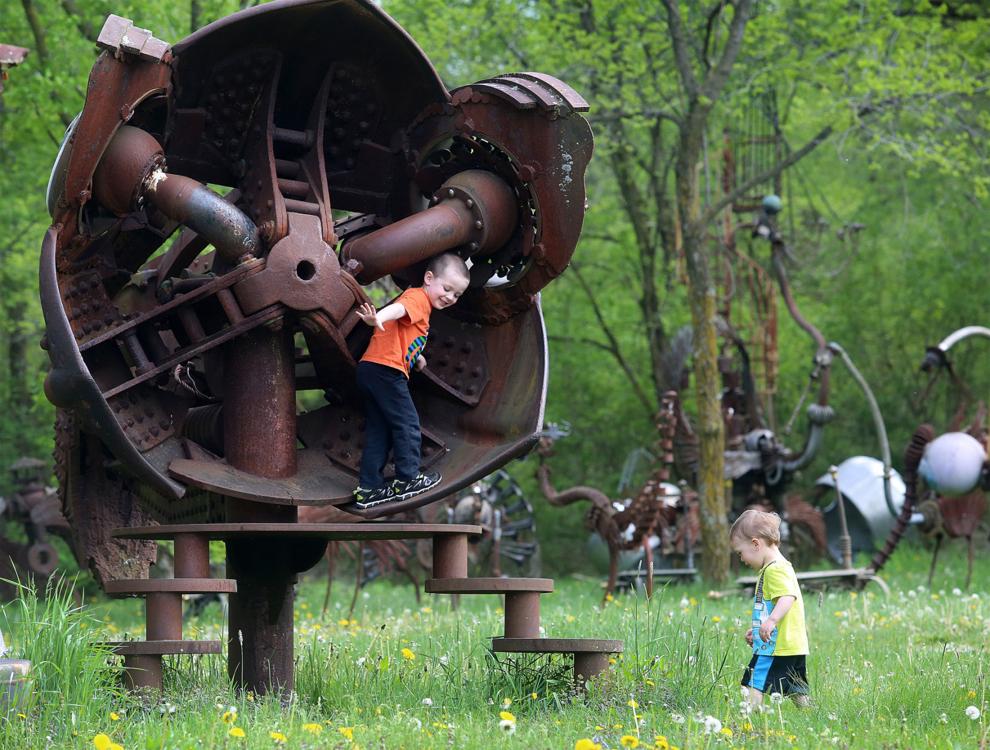 Dr. Evermor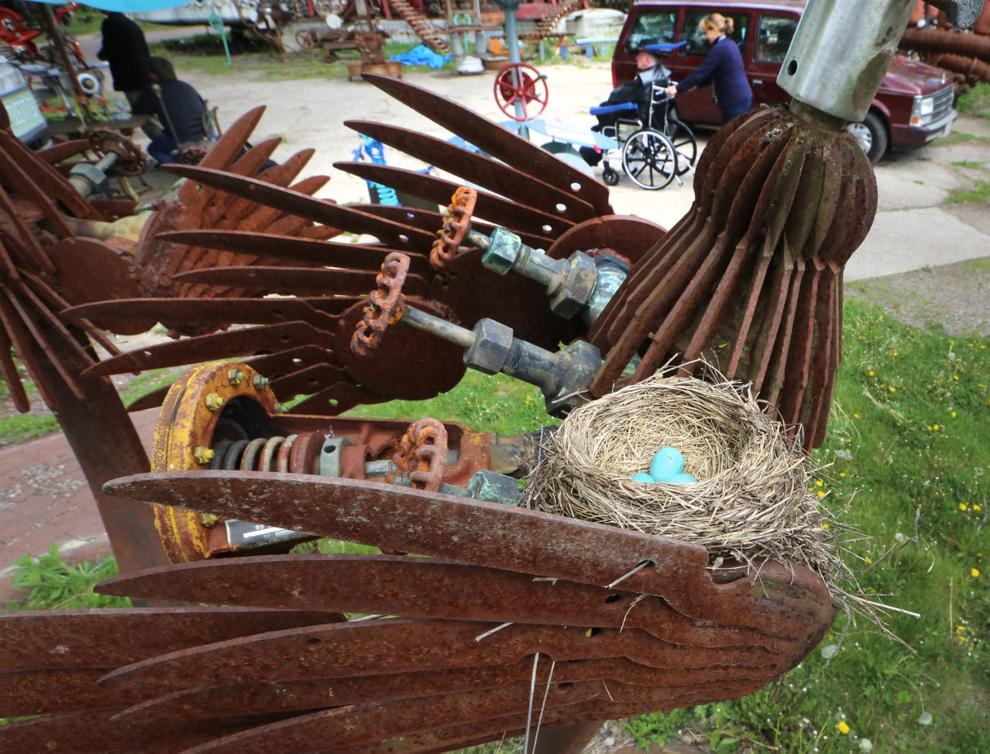 Evermor TV show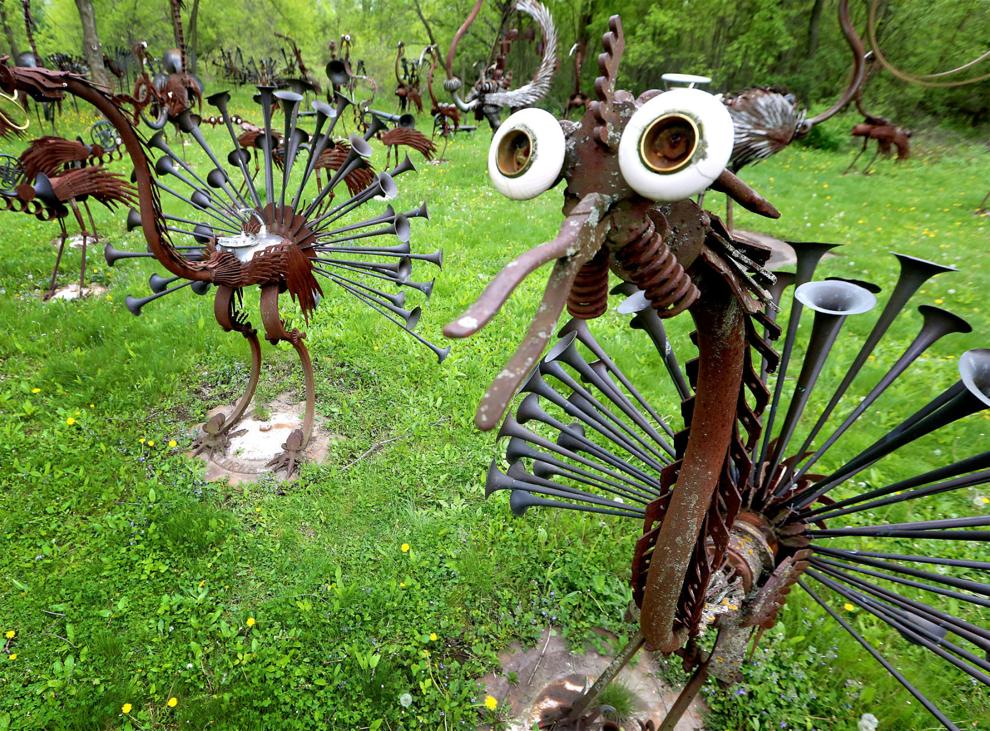 Dr. Evermor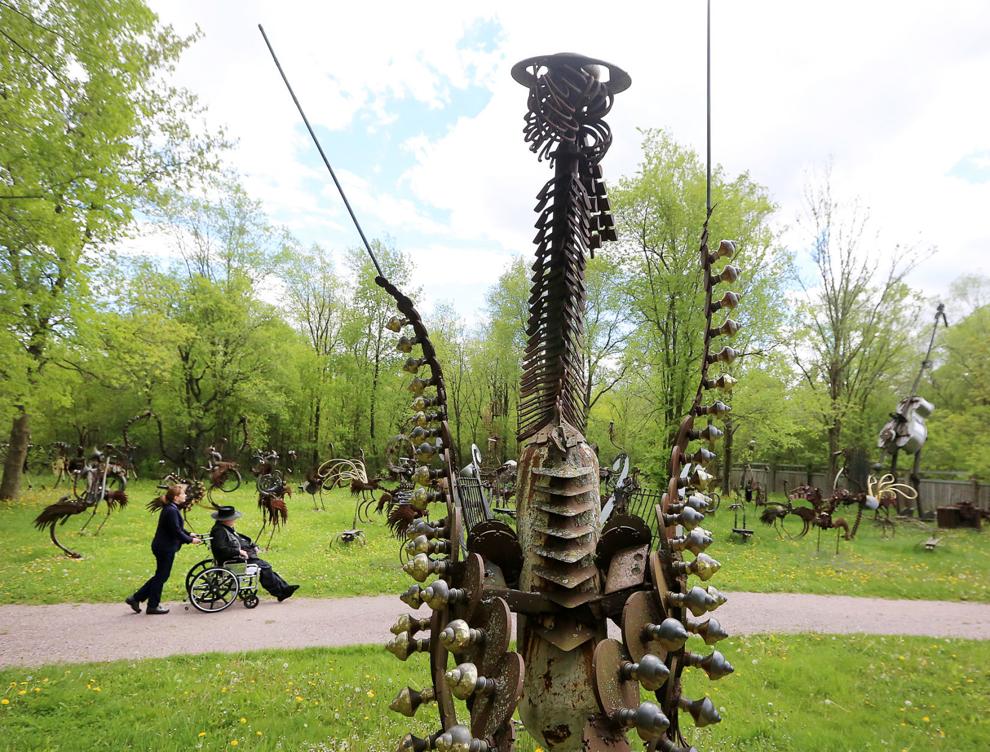 Dr. Evermor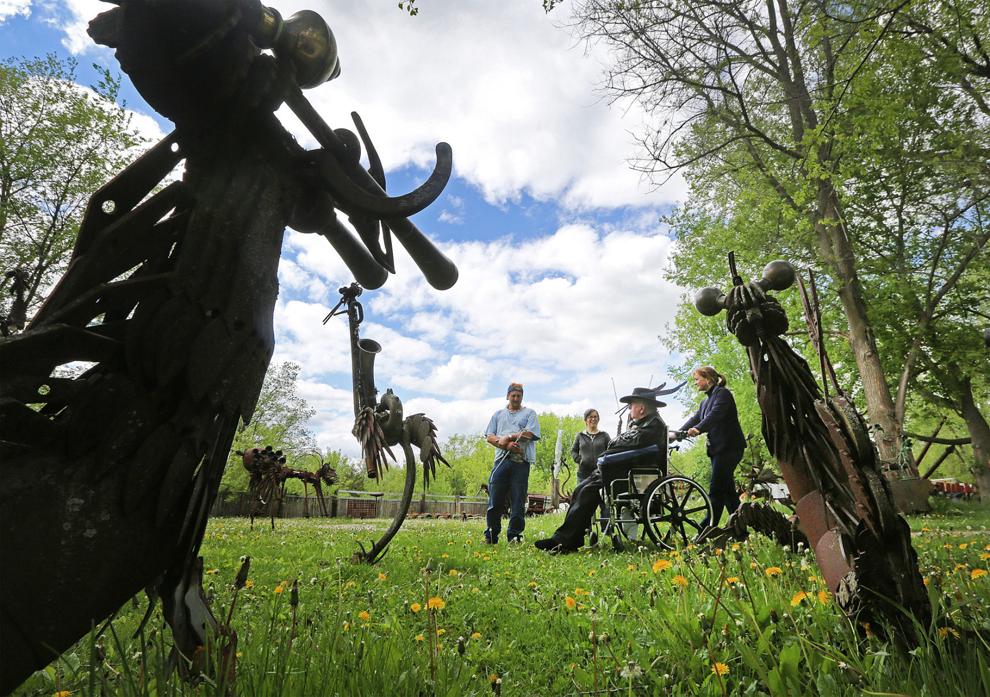 Dr. Evermor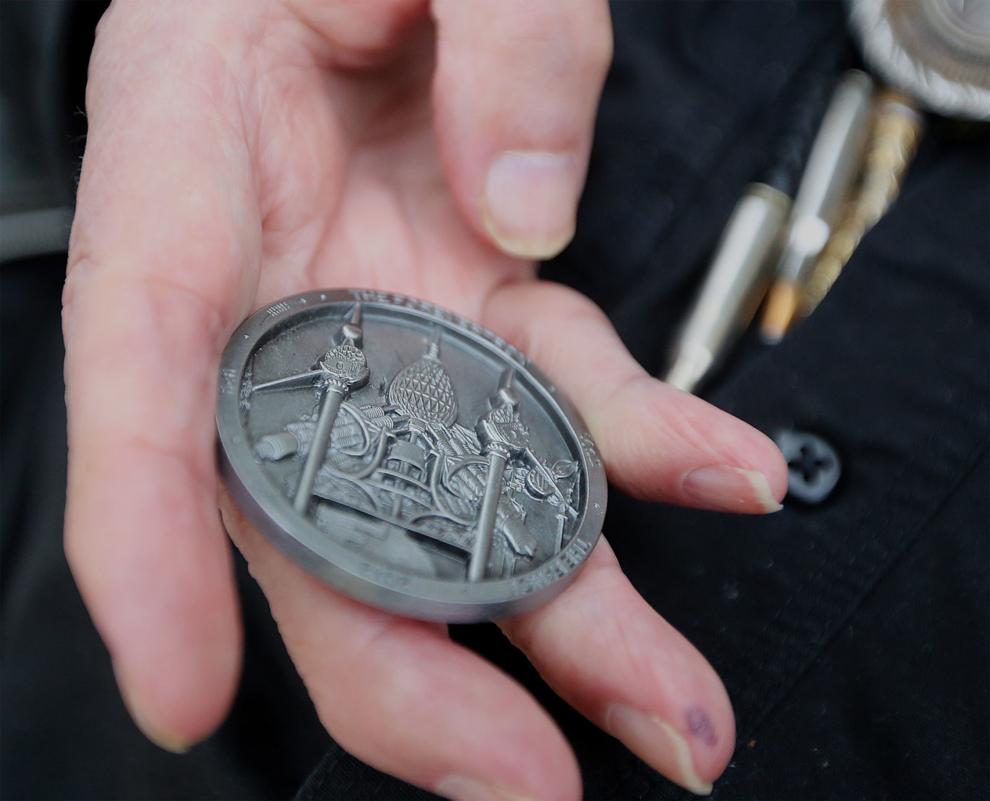 Dr. Evermor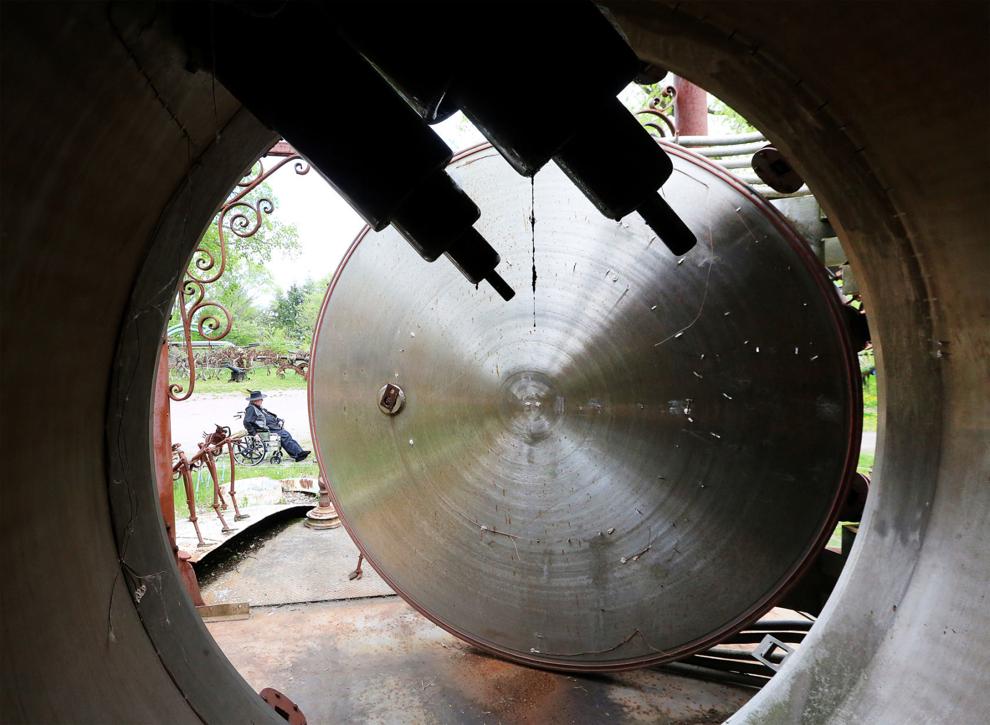 Dr. Evermor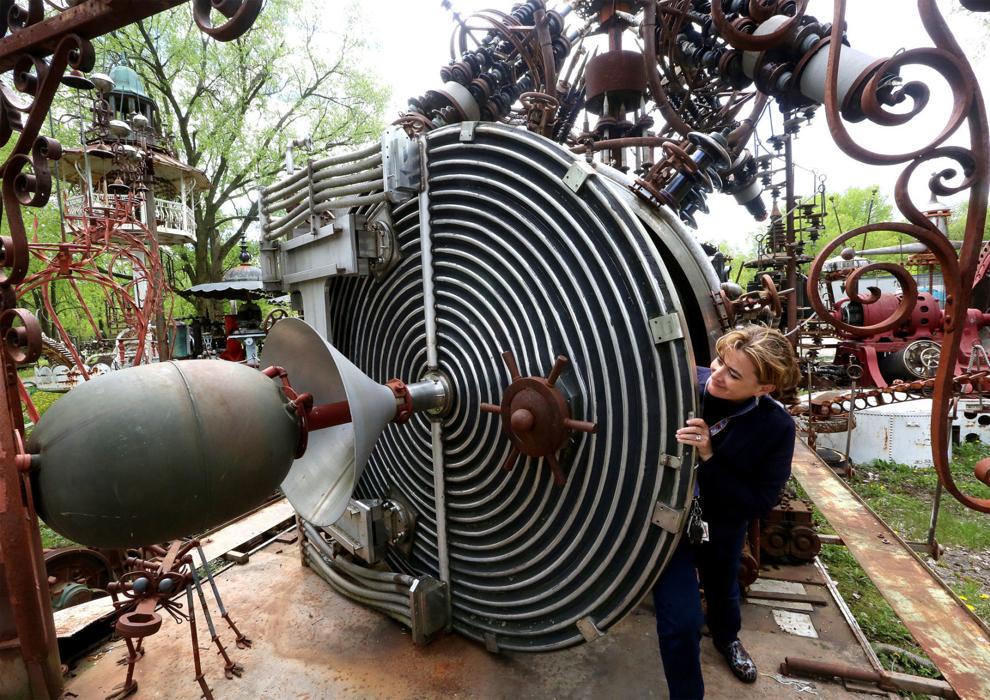 Dr. Evermor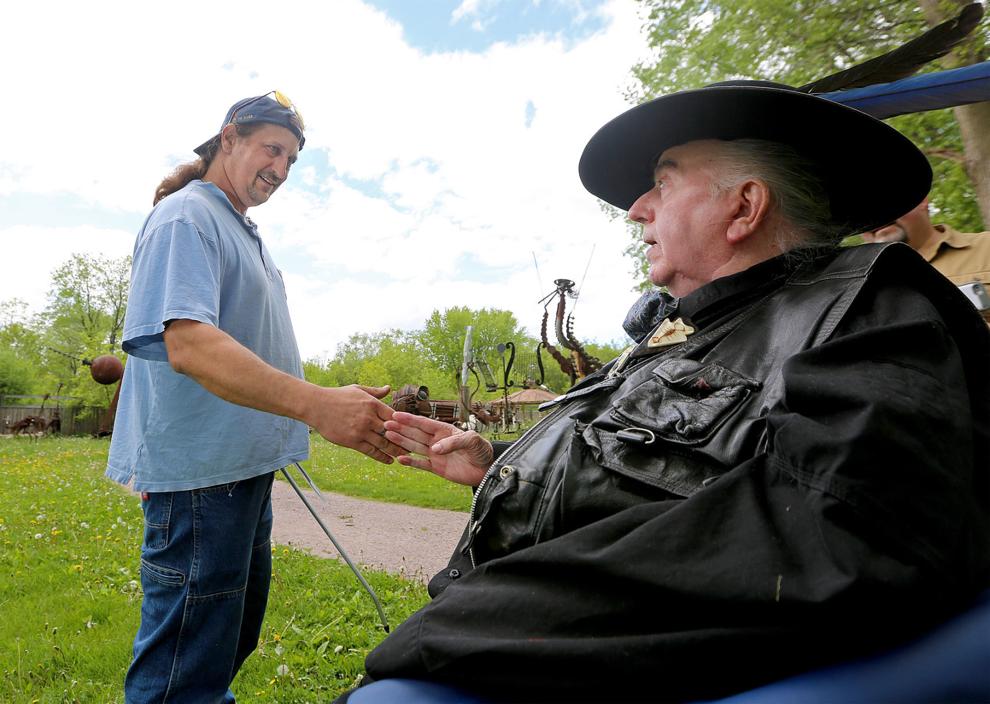 Dr. Evermor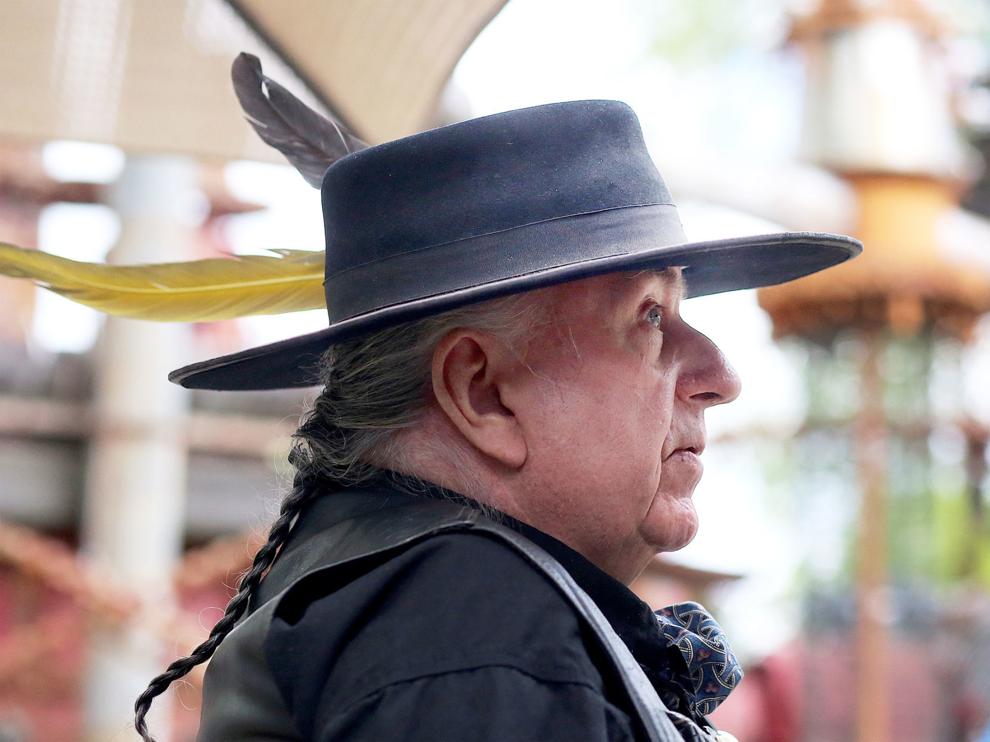 Dr. Evermor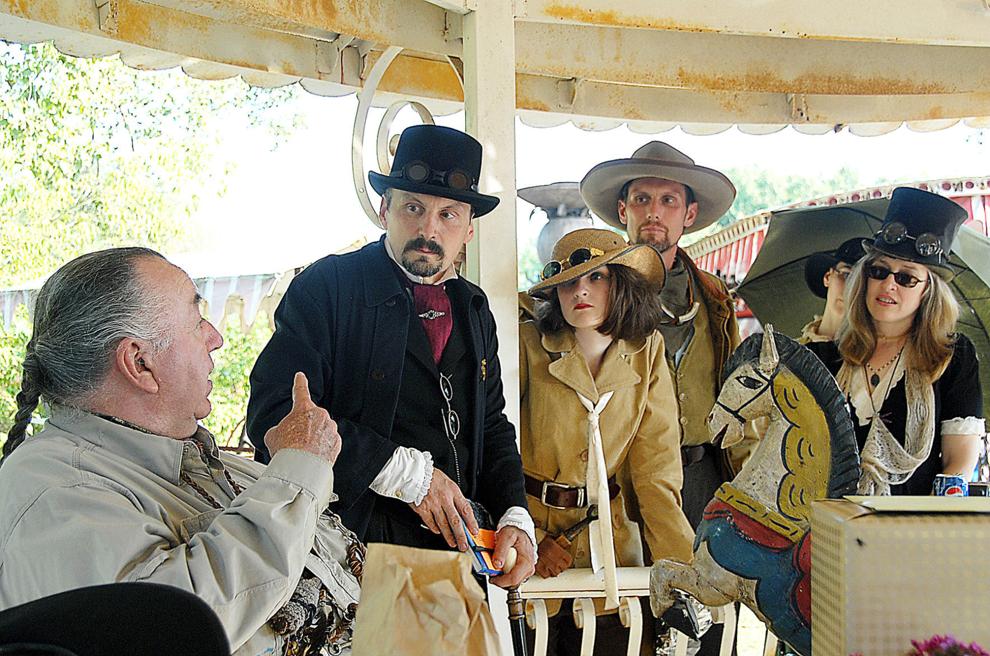 Dr. Evermor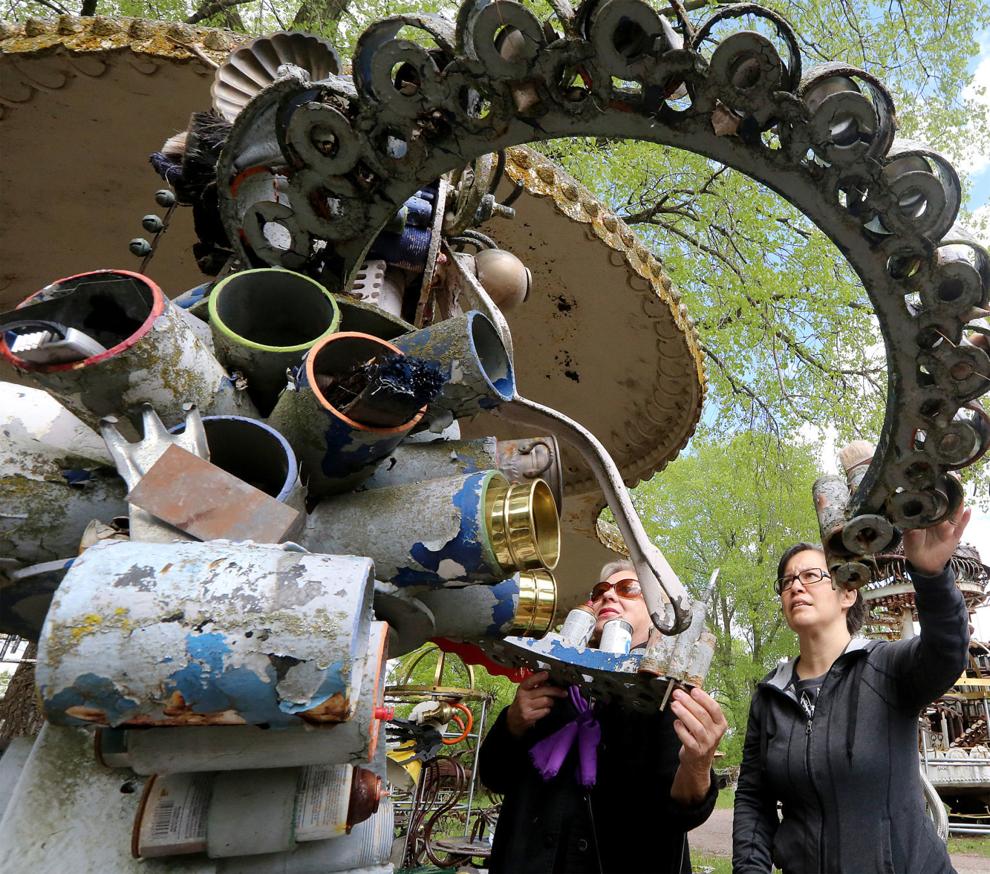 Dr. Evermor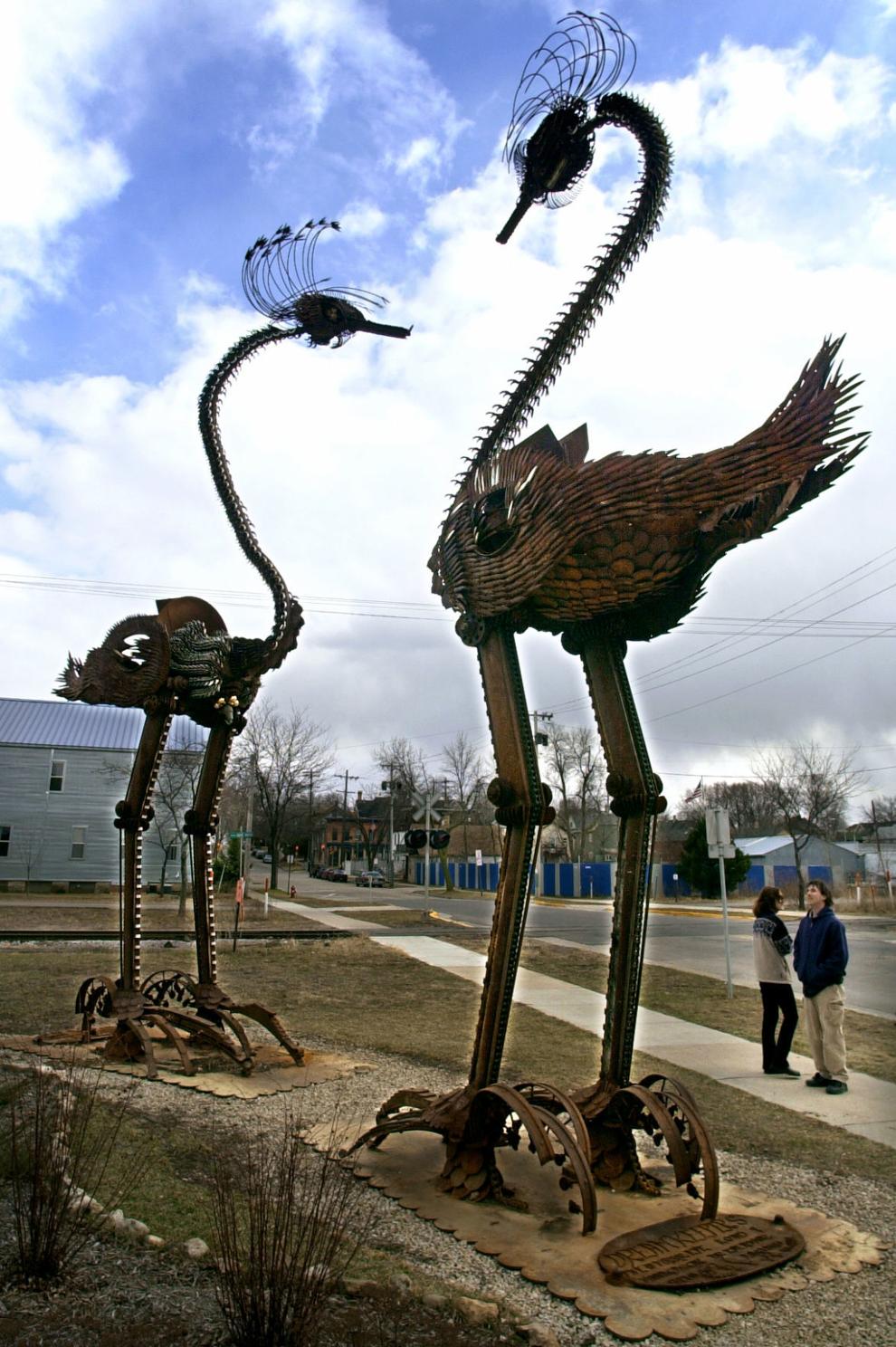 Dr. Evermor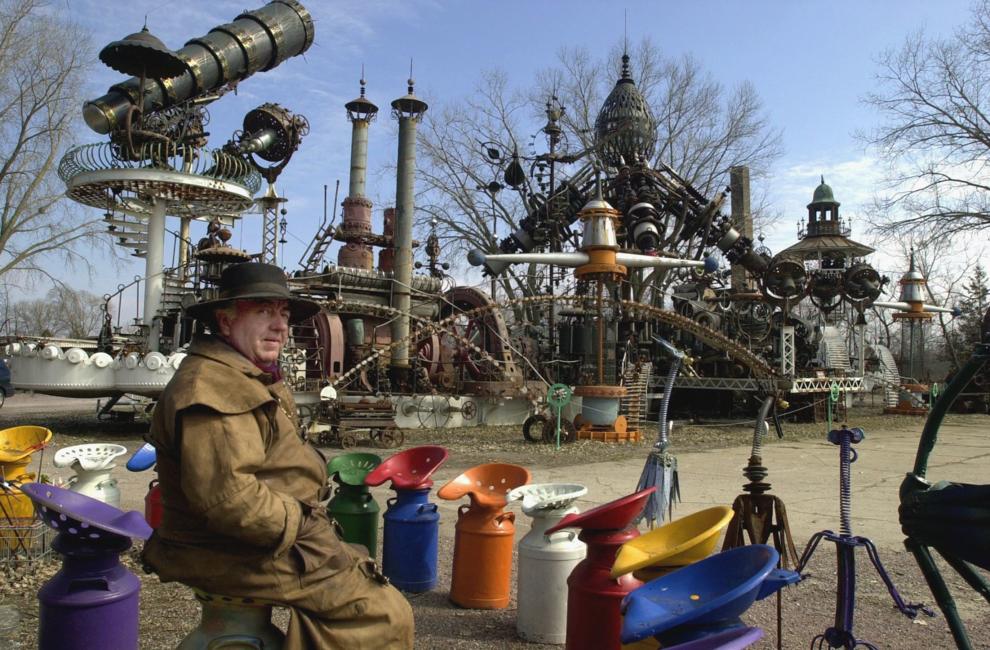 Dr. Evermor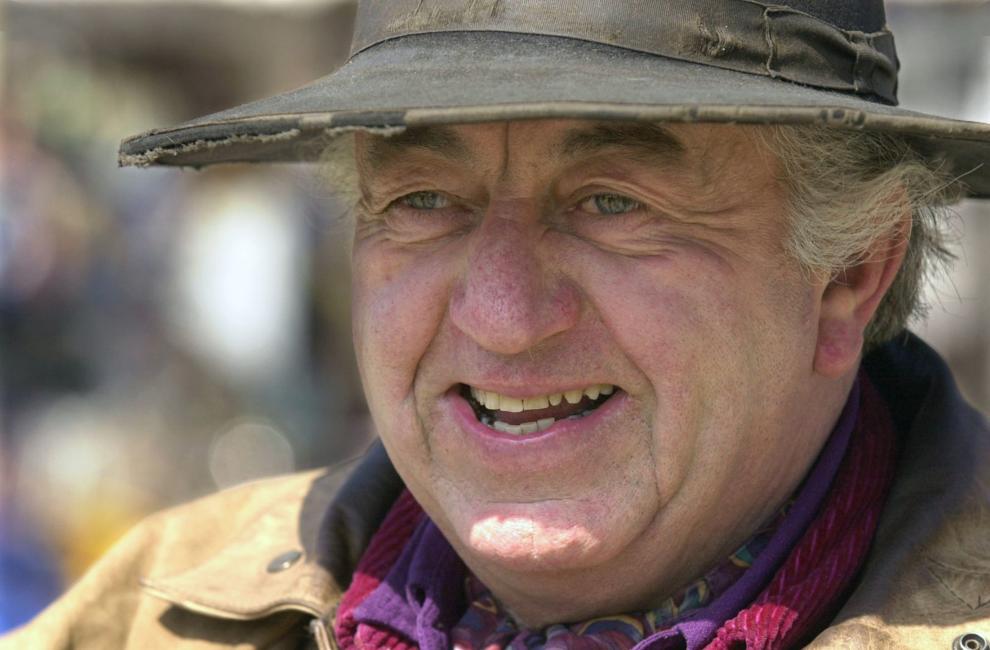 Dr. Evermor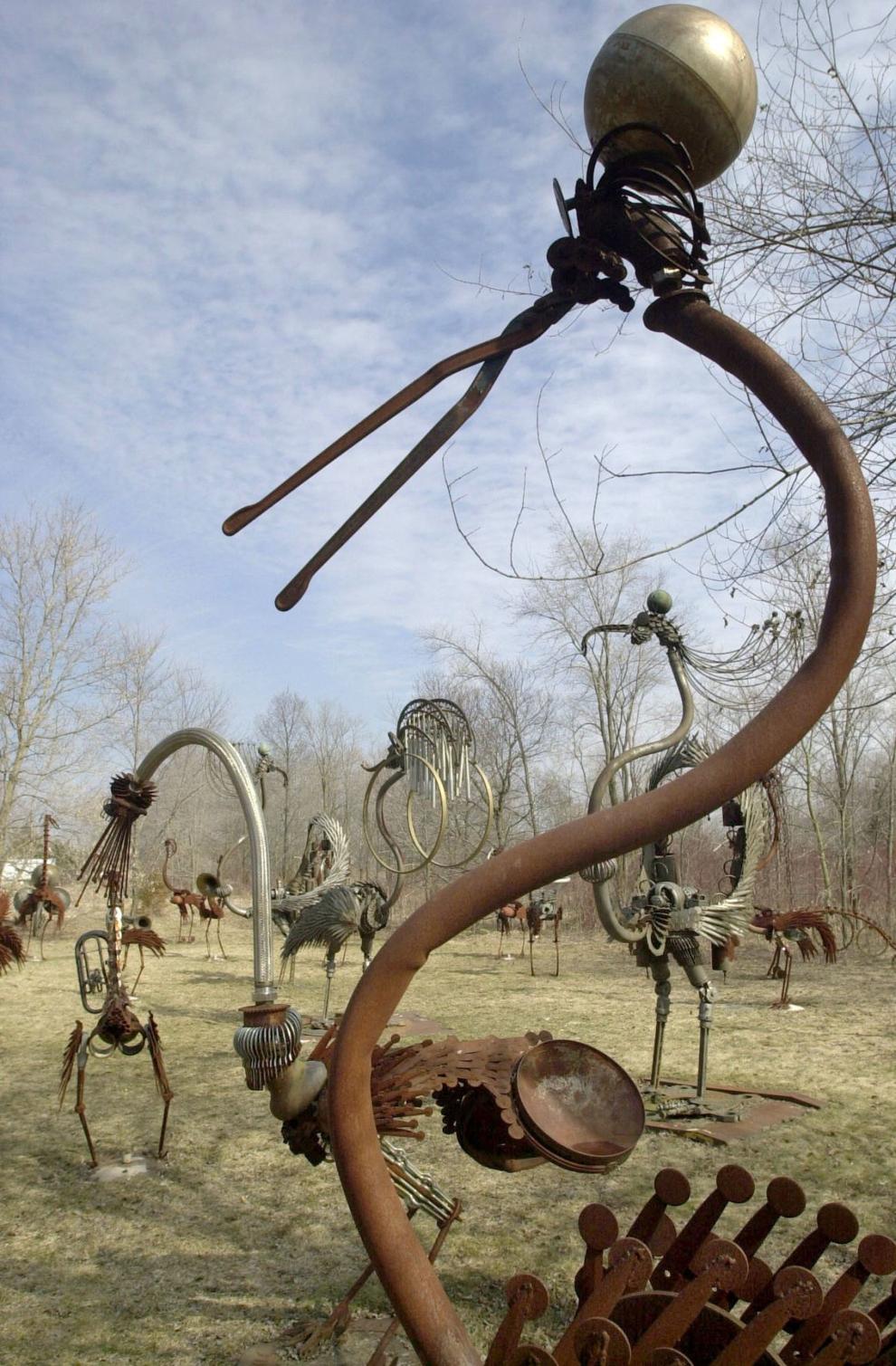 Dr. Evermor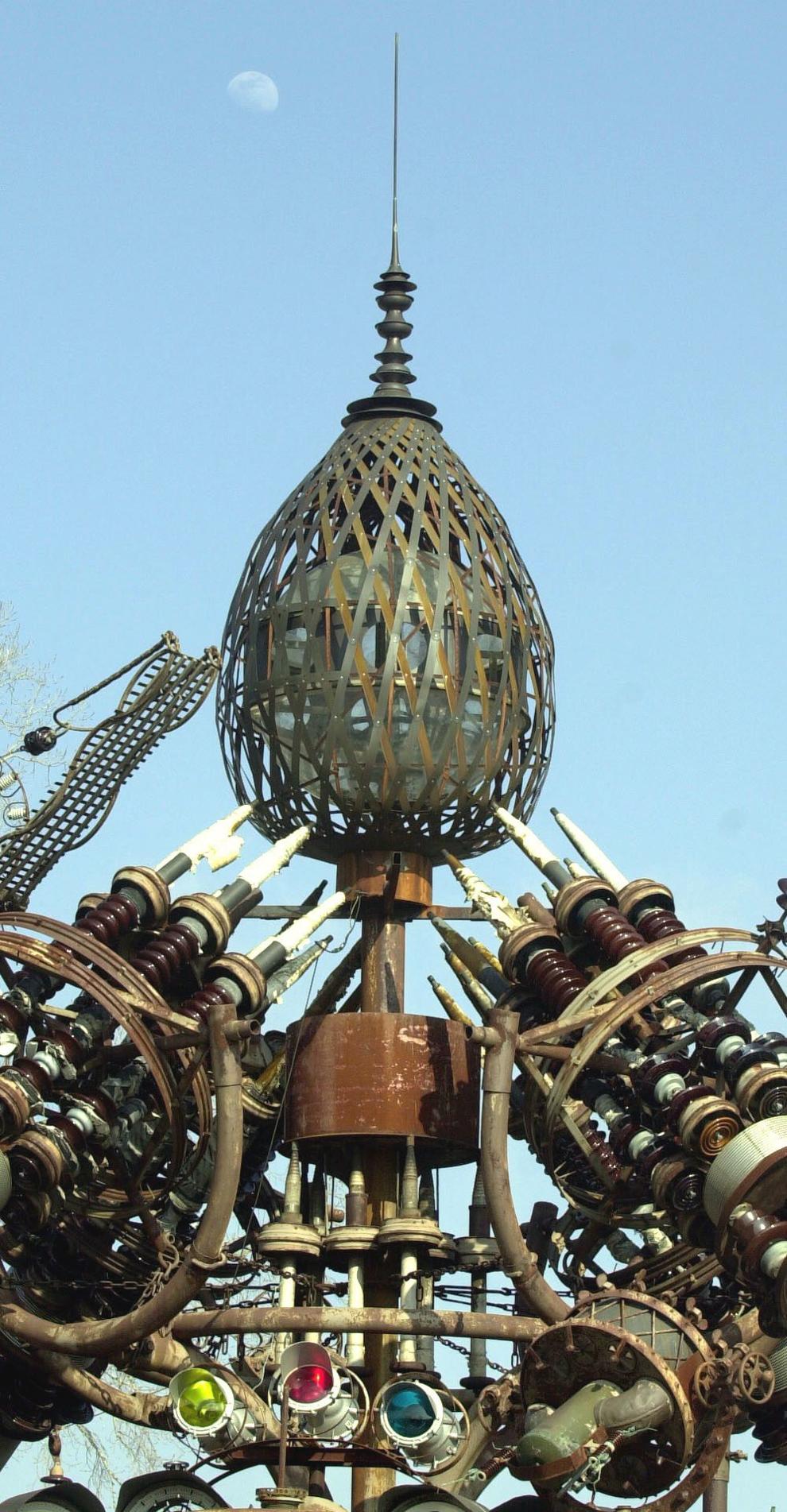 Dr. Evermor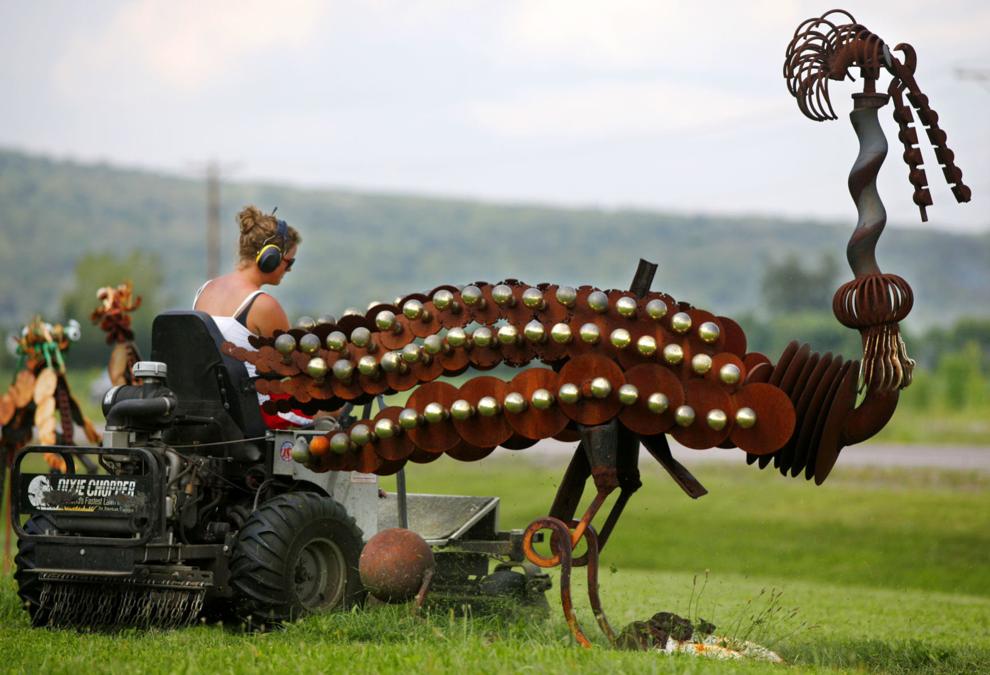 Snookie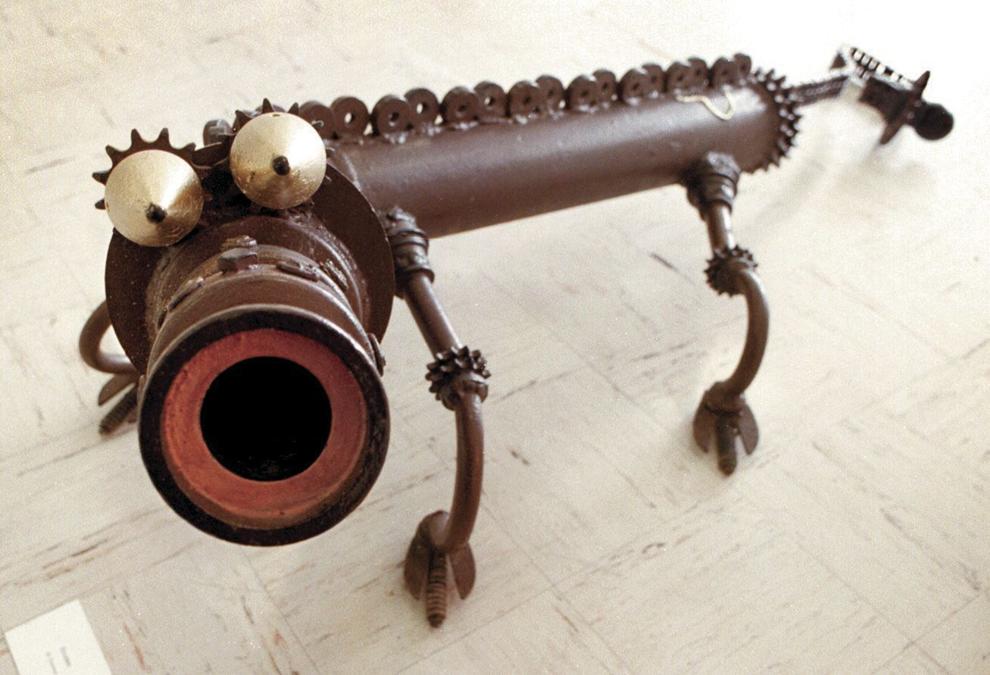 Outdoor art