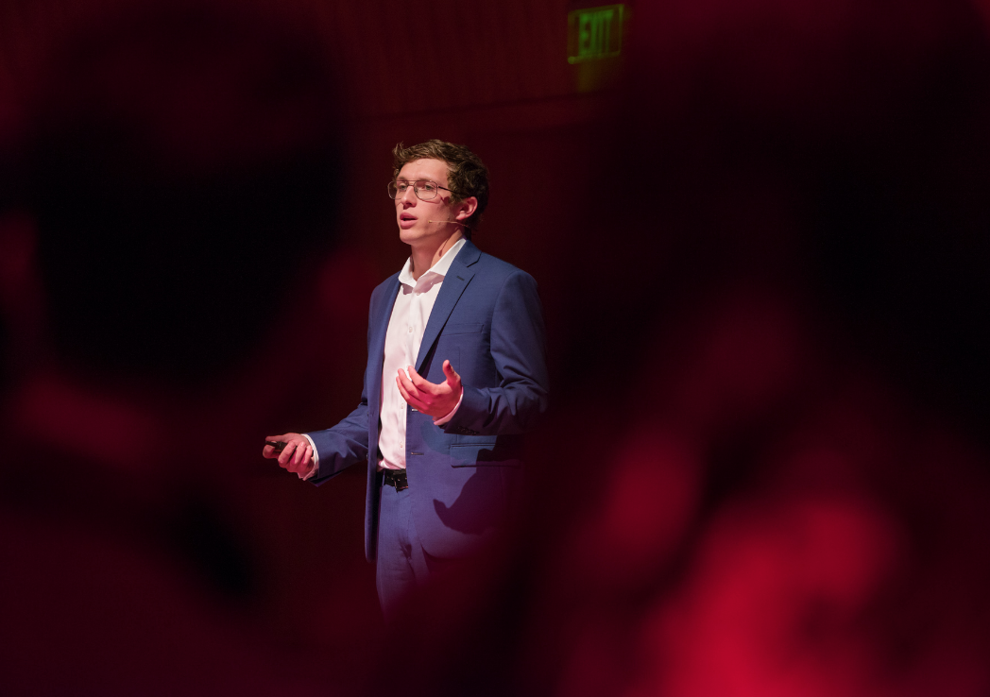 Only a few years ago LÜM, or Live Undiscovered Music, was an idea allowing six friends to support their favorite local musicians.
The Downtown Madison-based startup now has more than 200,000 musicians across the United States using its digital platform, which gives creators a space to share their content directly with fans and interact with fellow artists.
Founded in 2018, LÜM operates out of its 821 E. Washington Ave. office in the StartingBlock Madison building.
That creator threshold is projected to rise even more with the Tuesday announcement of a new monetization and engagement tool that CEO Max Fergus said is "like OnlyFans, but for musicians." Fergus originally unveiled LÜM with his friends Luke Logan, Ben Soloman, Elijah Isenberger, Luke Kollman, Derek Zenger and Curtis Rolio.
Creator Clubs, Fergus said, is a feature that allows LÜM users to pay their favorite artists through a monthly subscription. In return, creators offer exclusive content like early music releases, behind-the-scenes footage, personalized communications and instant updates.
Subscribers can also receive real-time notifications through email or text message anytime a musician posts in their respective club, Fergus said.
The greatest benefit of a Creator Club, he said, is that the tool is available to musicians of all followings and fanbases. A creator could just be starting out, or established like NE-YO, multi-Grammy-award-winning hip-hop artist who is also LÜM's global ambassador and a co-founder.
But the new feature is only one of several LÜM has created to support its burgeoning creatives, the majority of which the startup revealed in the last 18 months.
Earlier this year, LÜM launched a digital music marketplace called "The Exchange" that creators can use to buy and sell each others' services, Fergus said. Those can include features on tracks, mixing, vocals, beats and music reviews.
And in 2020, the startup became the first platform allowing fans to support artists through virtual gifting technology called "Notes." A fan can purchase Notes and donate them to an artist, who cash them out or deposit them into a bank account, Fergus said.
Up until this month, however, Notes could only go toward tracks. Now they include creators' photo and video content, he said.
As Fergus looks to the future of LÜM, he said he only sees more growth, as well as more avenues for "democratizing" how creatives earn an income. The company is forecasting that some global launches will take place within the next six to eight months, he said.
The shopping center will add more shops, restaurants, housing, a boutique hotel, green space and bike amenities.
The startup also just closed on a round of Series A financing, which Fergus said is a process that typically takes about five years. He said he could not yet disclose the amount.
The funding provides outside investors the opportunity to put cash into a growing startup in exchange for equity. Startups using Series A have to demonstrate significant progress on building a business model and potential to generate revenue.
"Artists on LÜM earn more on average per stream than any U.S. streaming service out there," Fergus said of his confidence in the growing platform. "The company is one of if not the largest user-uploaded music tech platform in the (country)."
The LÜM app is accessible for download at lum.fm, Android and iOS as of 2019.