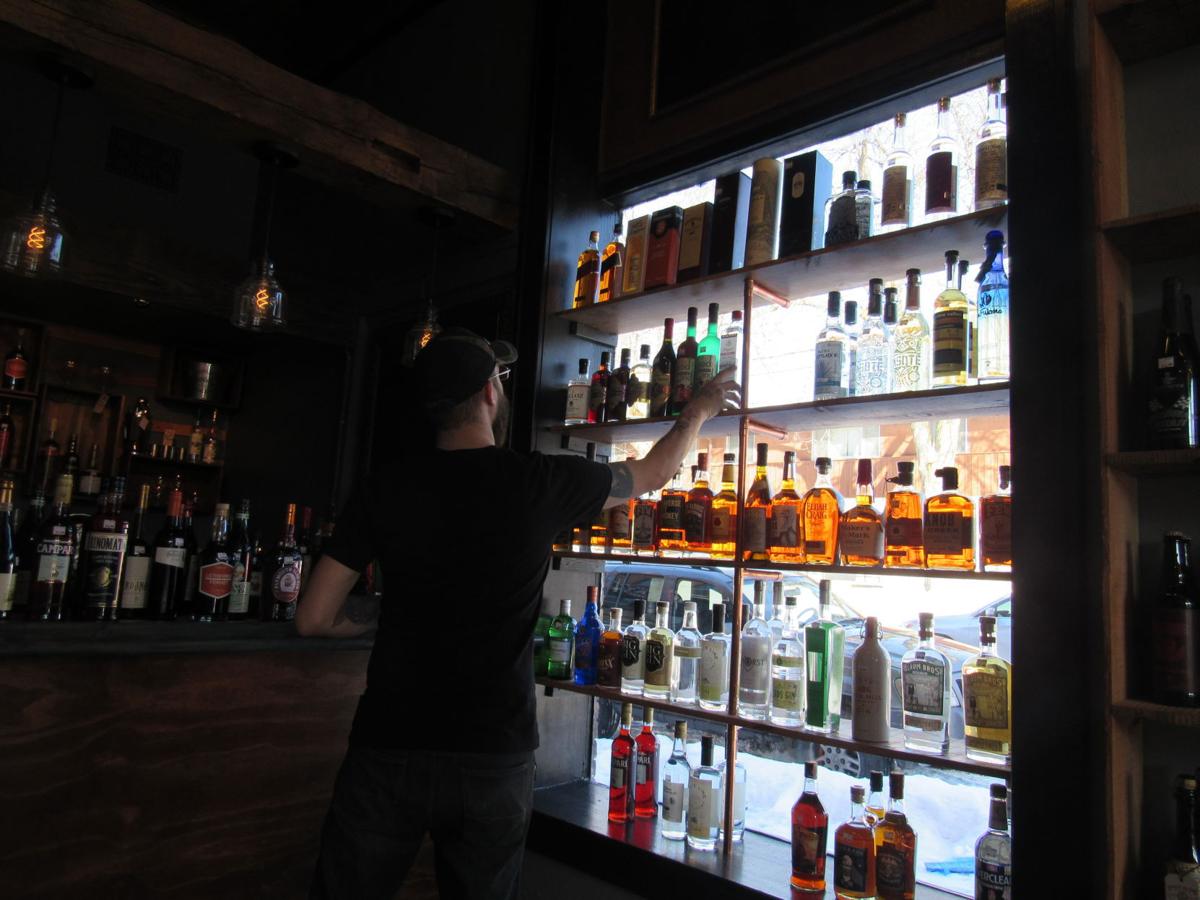 The name of the business sounds the same but is spelled differently from the Dagobah star system in which Yoda sought refuge in Star Wars.
The Degoba, at the corner of Atwood and Ohio avenues, doesn't cater specifically to the sci-fi crowd. There are no racks of comic books, shelves of Jedi warrior figurines or posters of Luke Skywalker, Darth Vader and Boba Fett.
Instead, Josh Swentzel, a big fan of the Force, is just excited to use a Star Wars-like name for his shop that is home to bottles of locally crafted spirits and wine, a humidor filled with cigars, shelves of glass pipes and cocktail tools like shakers, jiggers and strainers.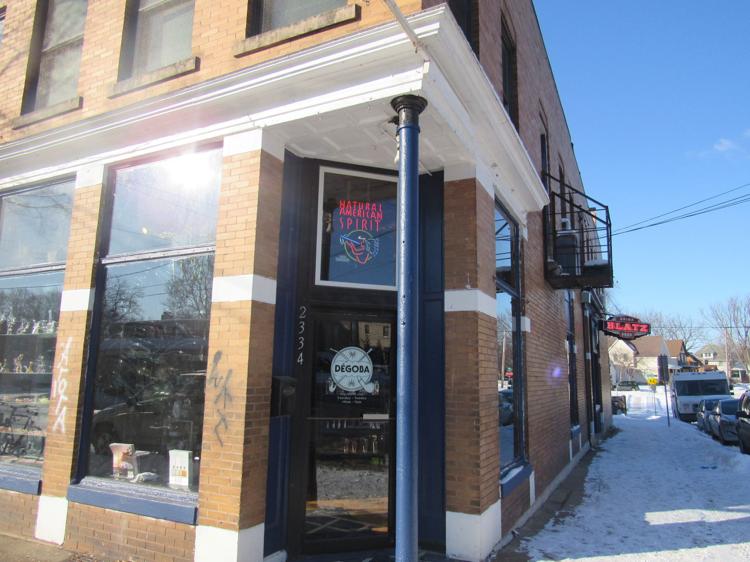 The 700-square-foot shop, adjacent to the Ohio Tavern of which Swentzel is part owner, opened Tuesday and is the latest addition to the growing and evolving Atwood Avenue retail corridor. 
"I've been waiting for this to open," said Mia Broderson, owner of the nearby Stone Fence gift shop. "It's going to be fantastic to have extra retail. I'm excited for the whole area."
The Degoba is next door to Revolution Cycle and on the same block as Broderson's shop and Cafe Zoma. Work on remodeling the space began in November with the windows covered with newspaper to hide the restoration work. The result is a retail space flooded with natural light that shows off the tin ceiling, woodwork and bottles of 26 different flavors of bitters, jars of specialty mustard, salsa and pickled vegetables.
There are copies of the latest issues of Whiskey Advocate, Cigar Aficionado and Imbibe magazines and a small shelf with curated bombers and 750 ml bottles of beer. A small bar in the back of the shop is where there are plans for tastings and classes on making craft cocktails.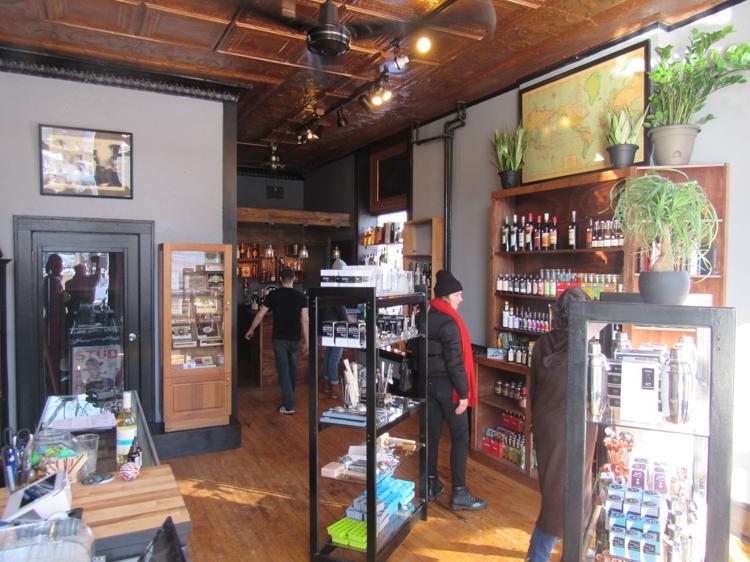 "This is for people who are looking to have something new and like quality," said Swentzel, 40. "The whole idea is we'll have a small variety, but it will be high quality. The products that are in here I know are great products."
The spirits include offerings from State Line and Old Sugar distilleries in Madison, Yaraha Bay Distillery in Fitchburg and Great Lakes Distillery in Milwaukee. The cigars come from Nicaragua, Dominican Republic and Miami and range from $4 to $22. The barware includes stainless steel and copper shakers along with julep strainers, ice trappers and wood-handled ice picks.
Glass pipes fill one of the windows facing Atwood Avenue and come from Fat Pinky Glass on Williamson Street. The offerings also include vermouth, syrups from Madison-based Quince & Apple and a consignment shelf for customers to buy and sell bar tools and glassware.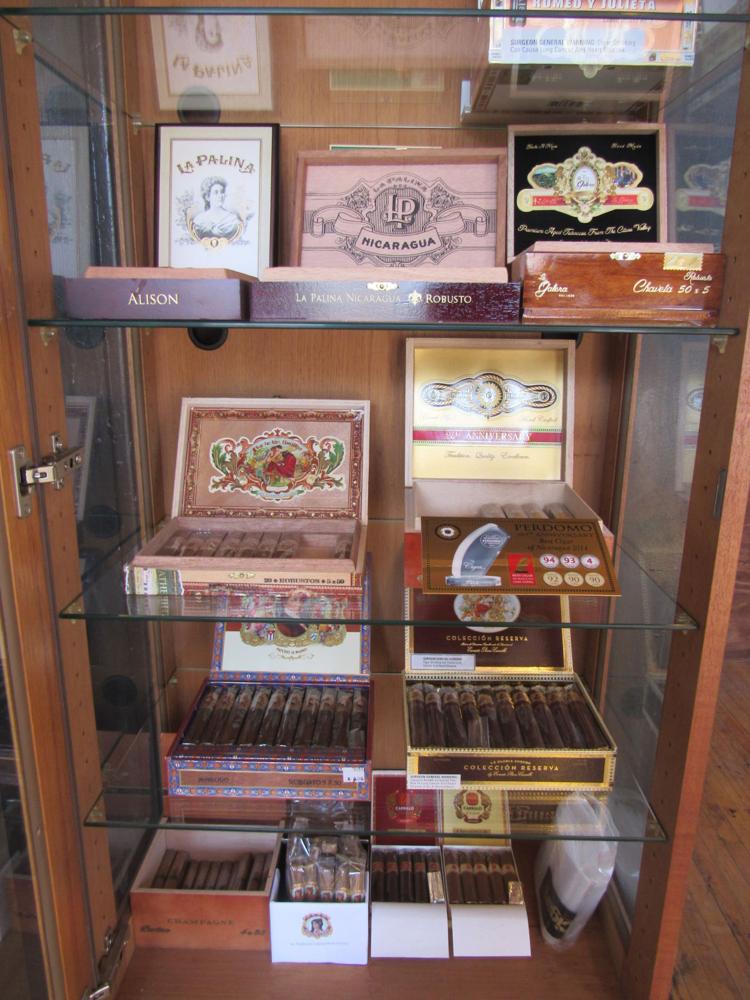 The shop joins a growing number of recent additions to Atwood Avenue. They have included Mad City Music Exchange, a move to a larger space for Gail Ambrosius Chocolatier, the opening of BarleyPop Tap & Shop and, in 2015, the opening of Table Wine, a retailer that sells wine by the glass and has over 250 different bottles of wine and over 70 different beers.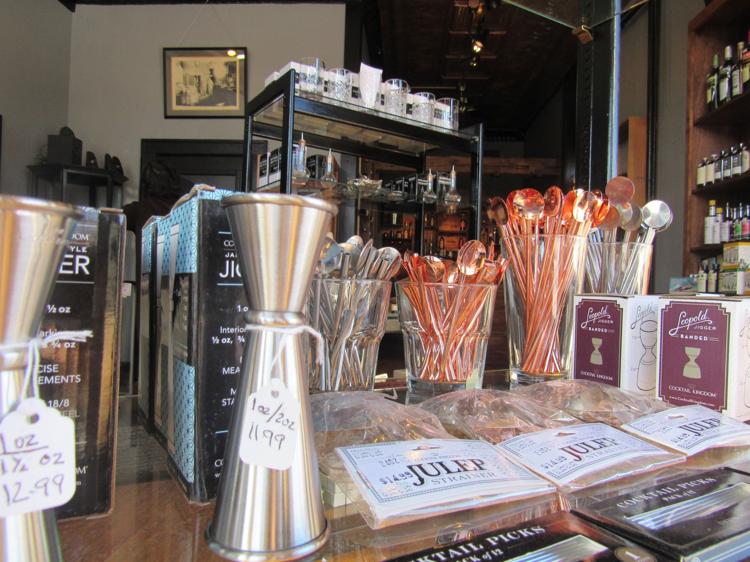 The Degoba is housed in a building constructed in 1906 for Security State Bank, which moved to Schenk's Corners at Atwood Avenue and Winnebago Street in 1924, according to a historical photo found in the space. The building has also been home to Martin Glass and, more recently, Cosmic Delights, a store that sold tie-dyed T-shirts, crystals, incense and New Age books.
The vault in the building had been used to store liquor at one time for the Ohio Tavern and now is being used as a storage room for the Degoba.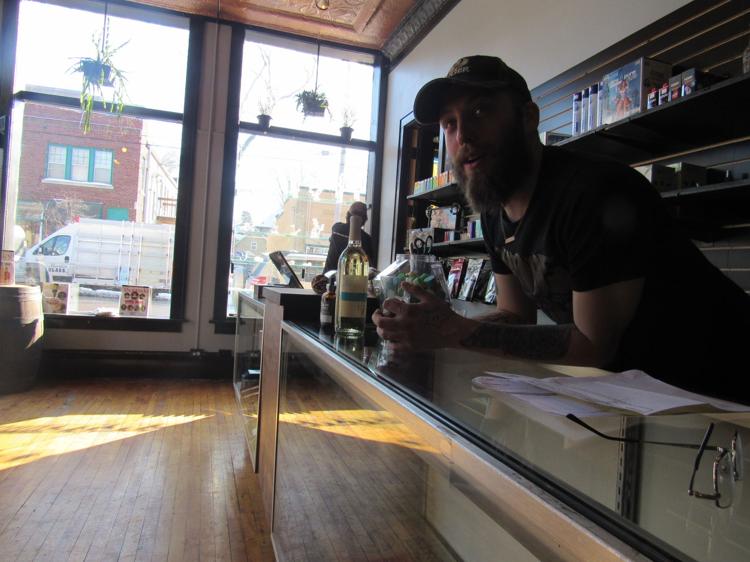 Swentzel grew up in retailing in Minocqua, where his mother runs a number of businesses including the Cheese Board, a cheese and gift shop. In 2016, Swentzel, who has worked in Madison at Mickey's Tavern, The Tornado, the Harmony and Star Liquor, partnered with Kristi Genna and Jack Williams, the owners of Genna's Cocktail Lounge in Downtown Madison, to buy the Ohio Tavern, at 224 Ohio Ave., which they then renovated.
The Degoba is another step in Swentzel's business career.
"This is something that is lacking in the neighborhood," Swentzel said. "Everything has its place."
Send retail-related tips and story ideas to badams@madison.com or call Barry Adams at 608-252-6148.
The business news you need
With a weekly newsletter looking back at local history.