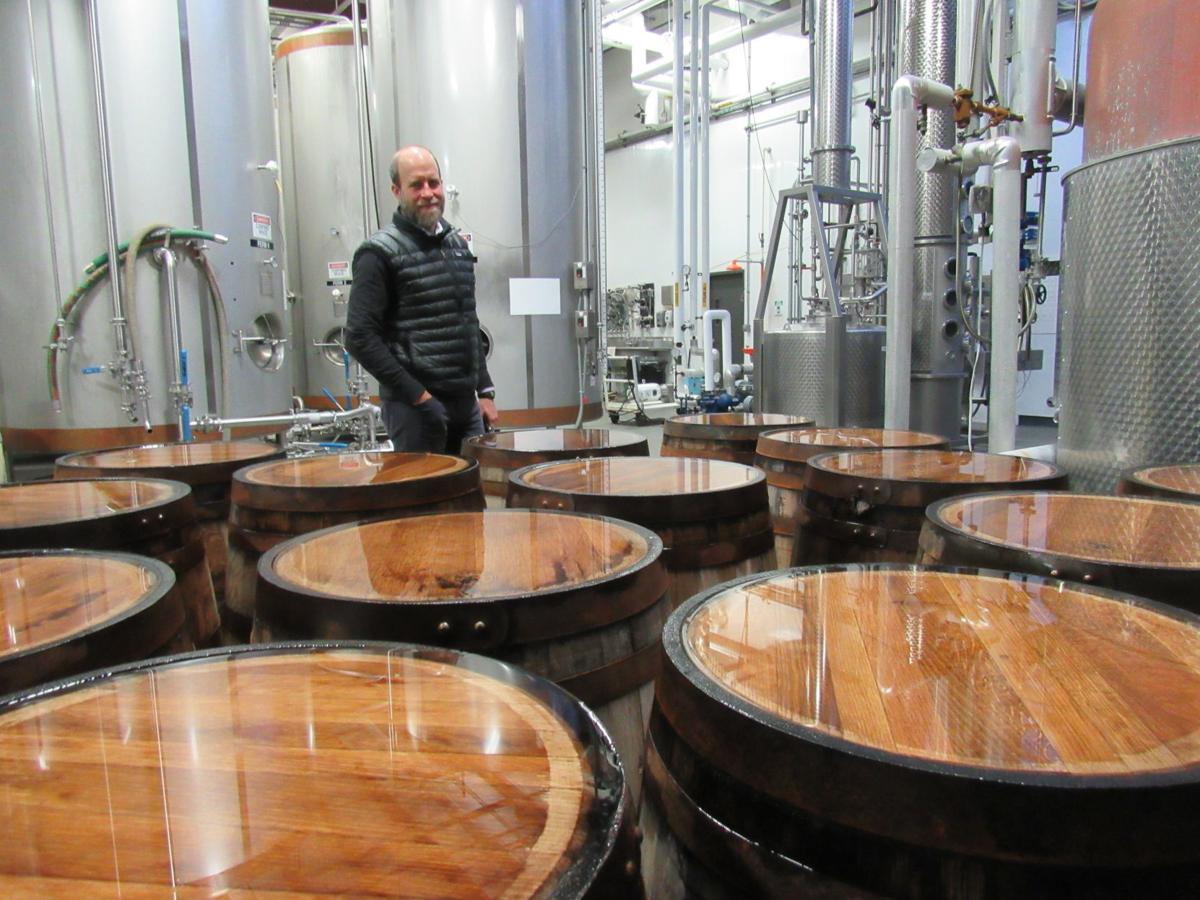 MIDDLETON — When Brian Ellison, Brian Vandewalle and Leah Caplan launched a line of distilled spirits named after a hazardous passage way off the Door County Peninsula, they wanted to make storytellers out of waiters and waitresses, chefs and bartenders.
The idea was to have them tell the tale of a Wisconsin-based company that used grains and juniper berries from Washington Island to produce vodka and gin.
Now, however, the story is one of bankruptcy with hopes of a rebirth.
But it's a story that doesn't match the rest of the craft distilling industry nationally nor in Wisconsin.
Death's Door started in 2007. The state's craft distilling industry was in its infancy and trying to mimic the rapid growth of the craft brewing industry that was, as it turns out, beginning its own meteoric rise.
Death's Door Spirits were at first produced on contract at an Iowa distillery. But in 2008, after Nick Quint opened just the third distillery in the state, Death's Door production shifted to Quint's Yahara Bay Distillery on Madison's South Side.
In 2012, Death's Door's business model underwent a major shift. It included a partnership with Serrallés USA, a Puerto Rican rum importer whose founders have been producing Don Q rum since 1865.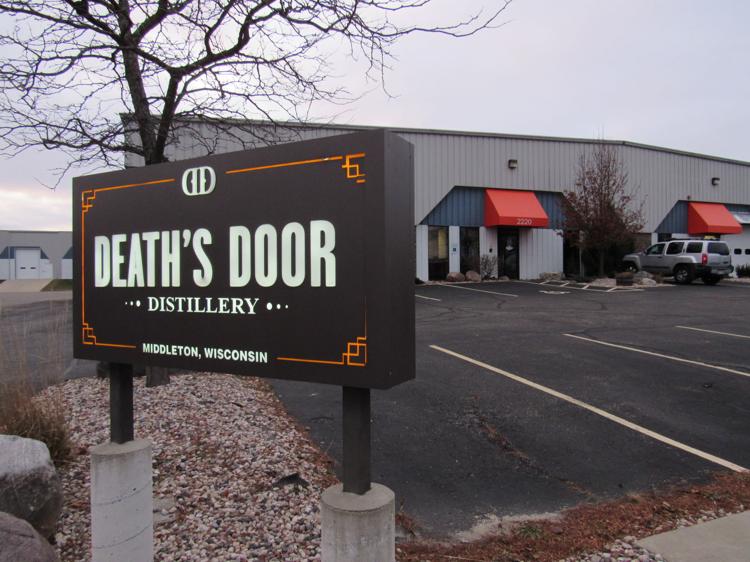 The relationship helped Death's Door construct a $3 million, 25,000-square-foot distillery in a Middleton industrial park and grew exports of Death's Door products to other countries, including the United Kingdom.
The projects helped Death's Door become the state's largest distillery and one of the largest craft distilleries in the country.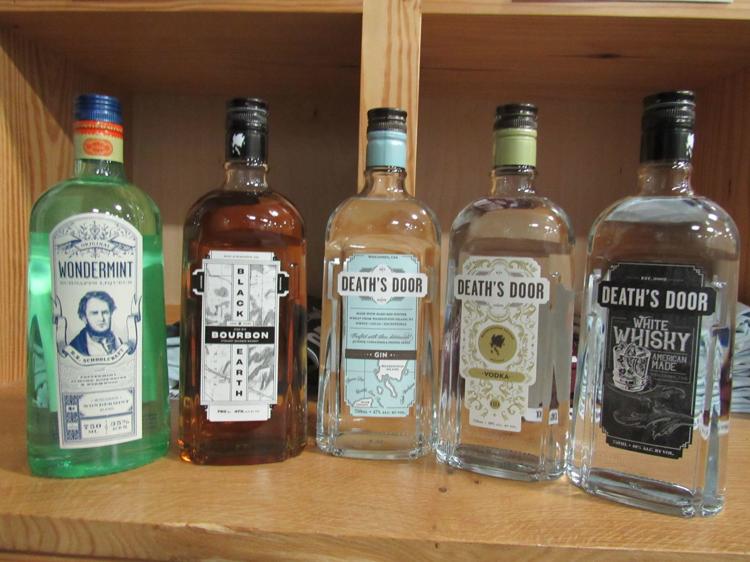 Bankruptcy filing
The goal was to produce up to 200,000 cases of spirits a year. But over the past few years, sales have plateaued at about 30,000 cases, Ellison said. Serrallés ended its relationship, and Death's Door is $6 million in debt to more than 100 creditors, which includes about $3.5 million owed to Serrallés.
Death's Door filed for bankruptcy on the day before Thanksgiving but is continuing to distill, age, bottle and sell its products.
For Ellison, Death's Door president, there are regrets about the lack of a tasting room, not focusing on growing the company within Wisconsin before venturing out nationally and internationally, and failure to deal with competition from other craft distilleries.
"The foundation was cracked in this business and we could not grow any higher, any taller, any bigger without repairing our foundation," Ellison said last week. "We have to take this back to the ground and build it back up."
As part of the Chapter 11 bankruptcy filing, an auction will be held in a few weeks to sell the business. The new owners will likely keep the company operating and the Death's Door brand intact, according to the company's bankruptcy attorney.
A Chicago company, CDF Capital, a group of three people with experience in the restaurant and distilling industry, has submitted an opening bid of $1.2 million for the business and equipment. The land and building are not part of the sale as Death's Door leases the property. In addition to CDF, at least six bidders have expressed interest in Death's Door.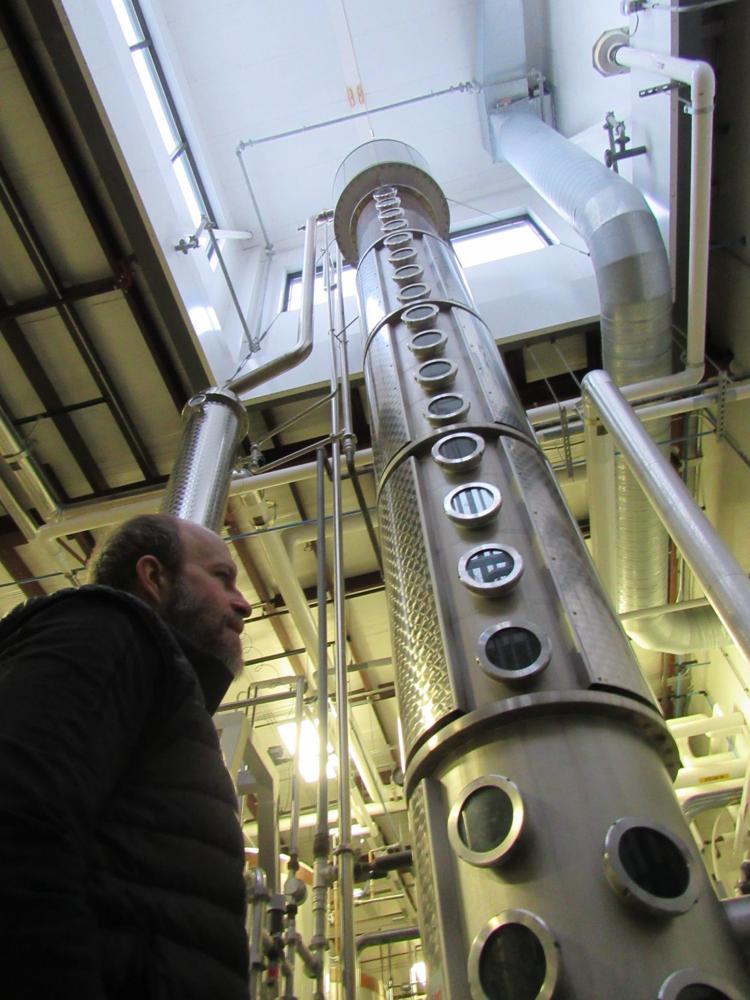 "I don't know how many are going to bid but there's been a lot of interest," said Rebecca DeMarb, a Madison bankruptcy attorney hired by Death's Door.
"We're excited. As a bankruptcy and solvency lawyer, I've seen this process bring new life to an operating entity. It's going to be a different entity but the brand will go forward."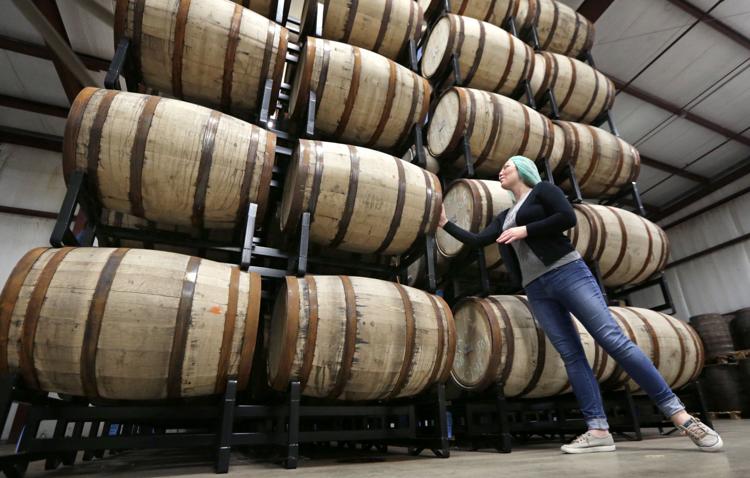 The auction is scheduled for Dec. 20 with a sales approval hearing set for the following day. CDF has told DeMarb that if it is successful, the company wants to close on the deal by Dec. 31. The bankruptcy process is designed to maximize the return to creditors and keep the business operating. DeMarb has not talked to any potential bidders who are considering dismantling the company.
You have free articles remaining.
Double-digit growth
The distilling industry is not immune from bankruptcies and closings. In April, NOLA Distilling in New Orleans closed after just 16 months in business while Donner-Peltier Distillers, founded in 2011 in Thibodaux, Louisiana, closed in August.
But those, along with the Death's Door's bankruptcy, are in contrast to what is happening both locally and nationally in the craft distilling industry.
The American Craft Spirits Association reported in September that while craft distillers' market share accounted for only about 4.6 percent of sales in 2017, the industry experienced double-digit growth. The craft distilling industry sold nearly 7.2 million cases in 2017, up 23.7 percent in volume over 2016, with $3.7 billion in sales — an increase of 29.9 percent. There are now more than 1,835 distilleries nationwide, an increase of 15.5 percent over 2016, according to the report.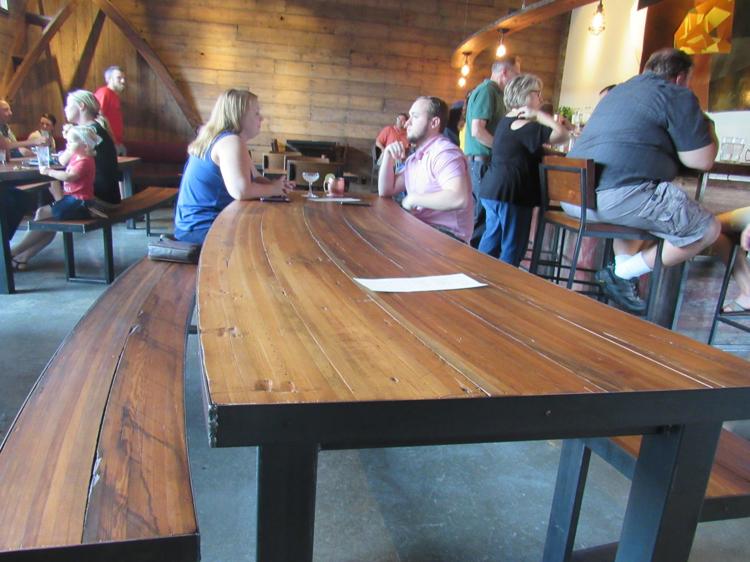 When Death's Door sold its first products about 11 years ago, there were about 100 distilleries in the entire country.
"It's clearly booming," said Brian Sammons, who in late 2014 opened Twisted Path Distillery in Milwaukee and is now president of the Wisconsin Distillers Guild. "There's a lot of enthusiasm for it ... but there's a growing percentage of people I think that are starting to look at spirits the way people have gotten used to looking at beer."
Investment has doubled over the past two years and in 2017 increased nationally by more than $190 million to $590 million compared to the $299 million in projects in 2015. In the Madison area, there has been a boom of distilleries since Quint opened the first distillery in Dane County.
The additions have included a $5 million distillery facility at Wollersheim Winery near Prairie du Sac, while just over a year ago John Mleziva opened his $1.2 million State Line Distillery just a few blocks from Old Sugar Distillery, which opened in 2010 on Madison's Near East Side. Earlier this year, Dancing Goat Distillery opened a 21,000-square-foot, $7 million facility in the Vineyards of Cambridge.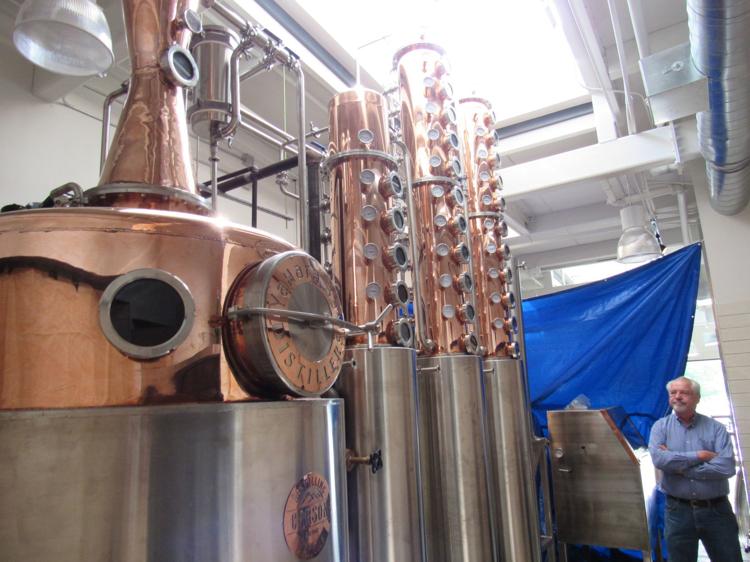 Quint also has a new facility. In 2016, he moved to Nesbitt Road in Fitchburg into a 20,000-square-foot building that quadrupled his space and includes a 300-gallon, 24-plate copper fractional still and barrel storage space for aging whiskey, brandy and rum. His business also makes spirits for other companies on contract and custom fills bottles of varying sizes for Vom Fass stores. One of the keys to the Yahara Bay operation is its tasting room and event space.
"Personally, I didn't set out to do that. I just knew it had to be done, otherwise we were going to stay in limbo," Quint said. "You have to take care of your home base. Don't worry about what's going on in the rest of the world until you've taken care of what's happening in your own backyard."
Washington Island pedigree
The roots of Death's Door can be traced to Washington Island more than 15 years ago when Vandewalle, owner of a Madison planning company, who at the time had a home on the island and owned the Washington Island Hotel, worked with Ellison and Caplan, a chef, to create and promote products derived from the island that is near the Death's Door passage, a treacherous sailing route that over the years has gobbled up its share of ships plying the waters of Lake Michigan.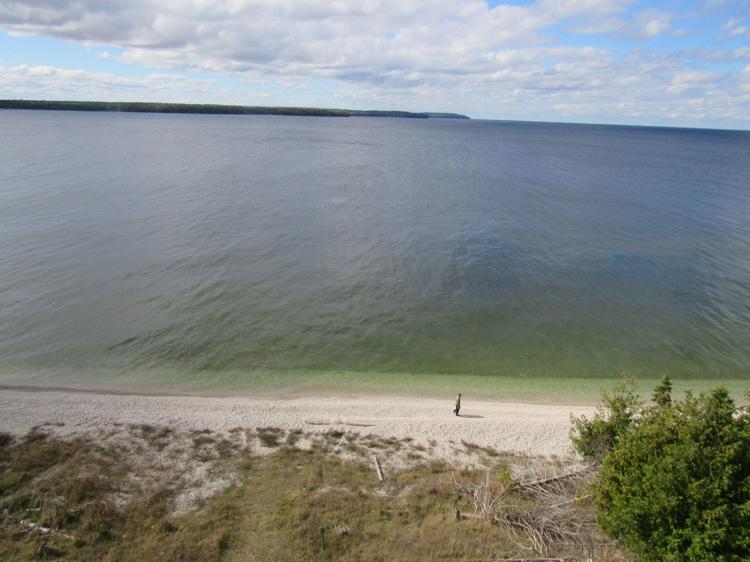 The products included breads, pastries, smoked whitefish, beef and, in 2006, Island Wheat, a beer from Capital Brewery in Middleton made with some of the wheat grown on the 35-square-mile island. About 18 months after the first batches of Island Wheat were produced, Death's Door released its first creation, a vodka. Since that time the company has created a bourbon, white whiskey, schnapps, and, what has turned into its signature spirit, gin, which found its way to Australia in late 2017 through a partnership with Vanguard Luxury Brands.
Death's Door products can be found in New York City, Chicago and Milan, Italy, but also at Trig's Food & Drug in Minocqua, Walmart in Viroqua and Tornado Steakhouse in Downtown Madison. But while the Death's Door name has become standard in many bars, restaurants and liquor departments, Ellison said many of his customers had no idea the company's spirits were being produced in Middleton. And while 30,000 cases of product a year is the envy of virtually every craft distilling company in the state, for Death's Door it fell far short of expectations, both physically and fiscally.
"From the beginning, our strategy was to go big and with our partner, Serrallés, that was the intent," Ellison said. "And when your partners, when your investors decide they don't want to continue funding that growth strategy, it's really hard to pivot. (Serrallés) was very helpful and very amicable throughout a lot of this in trying to help us grow, but the family got to a point where they said, 'It doesn't make sense for us.'"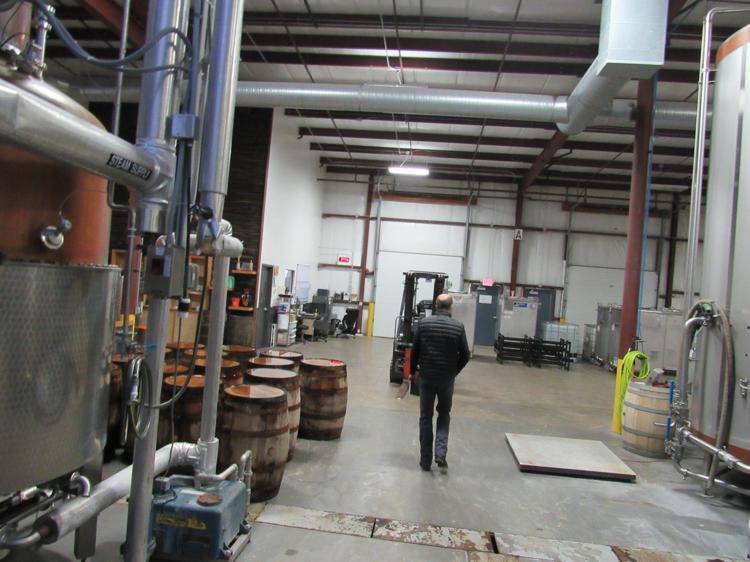 Ellison, 46, said he has been on a quest for the past two years to find investors to replace Serrallés, which departed Death's Door at the end of October. The Death's Door distillery, with six employees, is also off the beaten path, tucked away in an industrial park across the street from Ball Body Shop. And unlike every other distiller in Dane County, there is no tasting room, which for some distillers can account for 20 percent to 40 percent or more of revenues. It also provides a natural marketing piece and connects the distillery with its customers.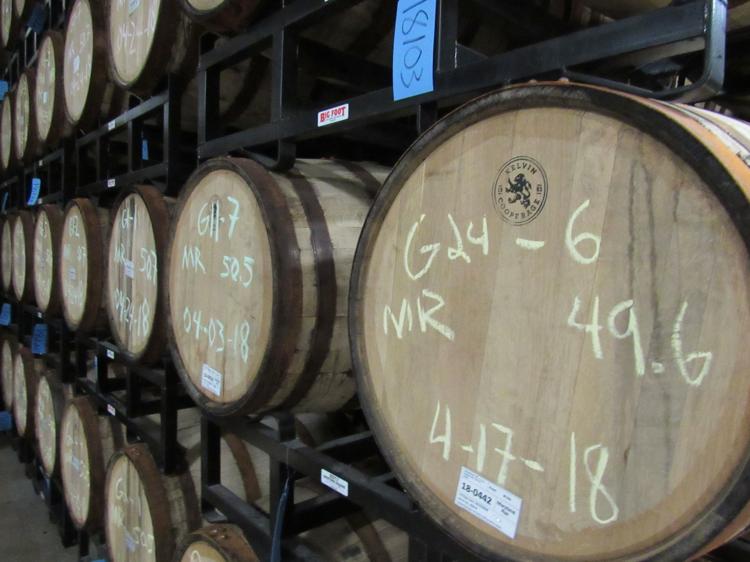 "I don't think what happened to Death's Door is a harbinger of things to come for craft distilling in Wisconsin. I don't think it means that at all," said Sammons, the Distiller's Guild president who has expanded his Milwaukee distillery twice since its opening.
"I mean, they already stood out as an extremely different distillery than all of the other local distilleries. They are a completely different business model."
Ellison is hoping to work for the next owner, but regardless of who buys the business, the Death's Door brand will be a key component to the reboot.
"The brand is intact. The brand is super solid," Ellison said. "Death's Door is a healthy brand and within 30 to 45 days there could be an entirely new ownership structure and it will be like nothing happened, other than the fact that we'll be recapitalized and reinvigorated."