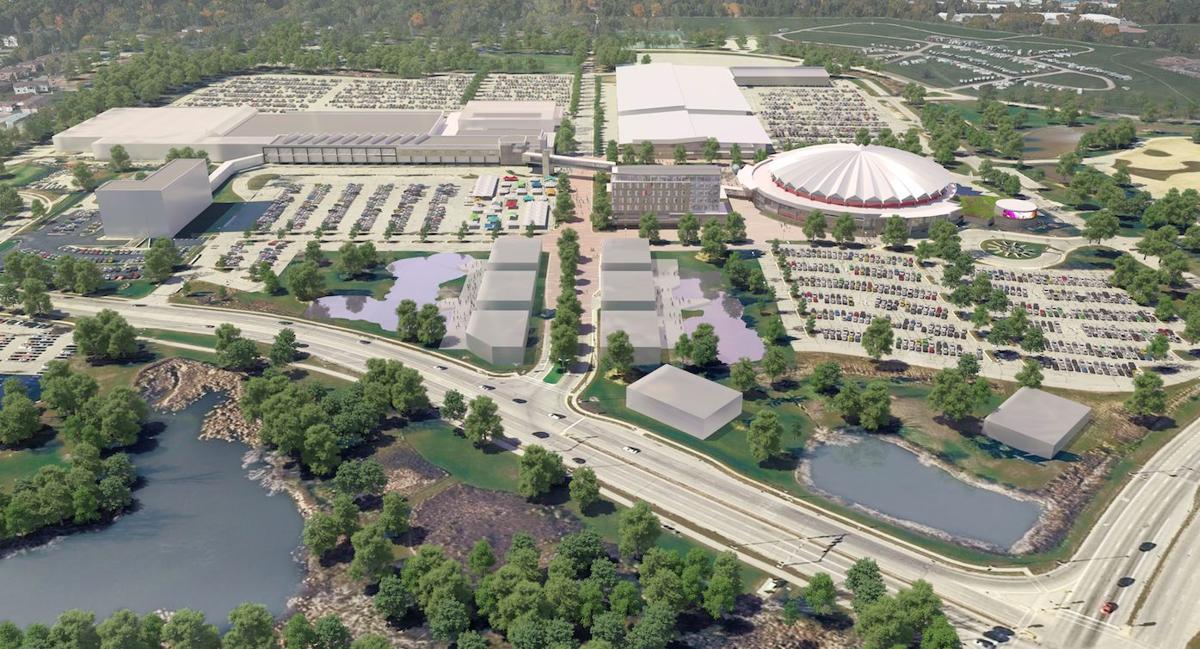 Dane County officials say they are disappointed with the state budget committee's decision to nix $30 million to help fund improvements and expansions to the Alliant Energy Center, but they have no plans of scrapping the transformative plan that includes a combination of public and private investment.
"It certainly sets us back," said County Executive Joe Parisi. "It's a project that we would like to move forward with, but we certainly can't go it alone.
"We certainly won't give up until this budget deal is done," Parisi said. "But if we have to look years from now, that's what we'll have to do."
The Legislature's Republican-controlled budget committee approved a $1.9 billion capital budget proposal Tuesday that includes a wide range of projects for the Madison area.
The plan, which still needs to be approved by the Assembly, Senate and Democratic Gov. Tony Evers, earmarks spending about $85 million for a $128 million expansion and renovation of UW-Madison's veterinary medicine teaching hospital. Millions more were approved for upgrades to Camp Randall Stadium, a renovation and expansion to Sellery Hall and a new natatorium at UW-Madison, and renovations to the Kohl Center.
And for Madison's downtown, $70 million in state-funded borrowing was approved to help build a new, 100,000-square-foot, $120 million museum for the Wisconsin Historical Society.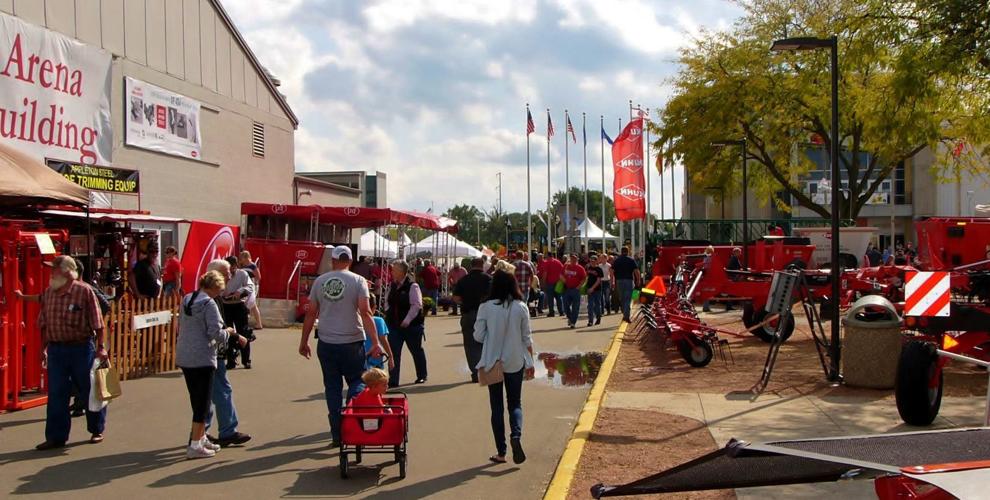 But missing from the Joint Finance Committee's plan was Evers $30 million request for the county-owned Alliant Energy Center, which would have helped fund a $77 million renovation and 200,000-square-foot expansion of Exhibition Hall, converting the facility into a full-service convention center with ballrooms and meeting space.
Other improvements proposed for the 165-acre Alliant campus include a new entrance plaza, a new Arena show ring and stormwater and roadway improvements, plus upgrades to the Coliseum, which opened in 1967.
Another $205 million would come from private investors for the construction of hotels, restaurants, retail shops, office space and housing on the campus.
The Joint Finance Committee voted 12-4 along party lines on the 2019-21 capital budget, which calls for about $1 billion in state-funded borrowing.
State Rep. Mark Born, R-Beaver Dam, who sits on the State Building Commission, said he sees merit in the Alliant Energy Center project, but state-owned facilities took priority in the spending plan.
"Governor Evers' capital budget proposal was an unrealistic level of spending," Born said in a statement Friday. "For that reason, the committee had to make decisions and prioritize what was best for the taxpayers of Wisconsin. That included investing in state-owned buildings, doing so by fully funding maintenance and repair requests and much needed renovations. Although the Alliant Energy expansion project has merit, the committee focused our investments in state-owned facilities across all regions of Wisconsin."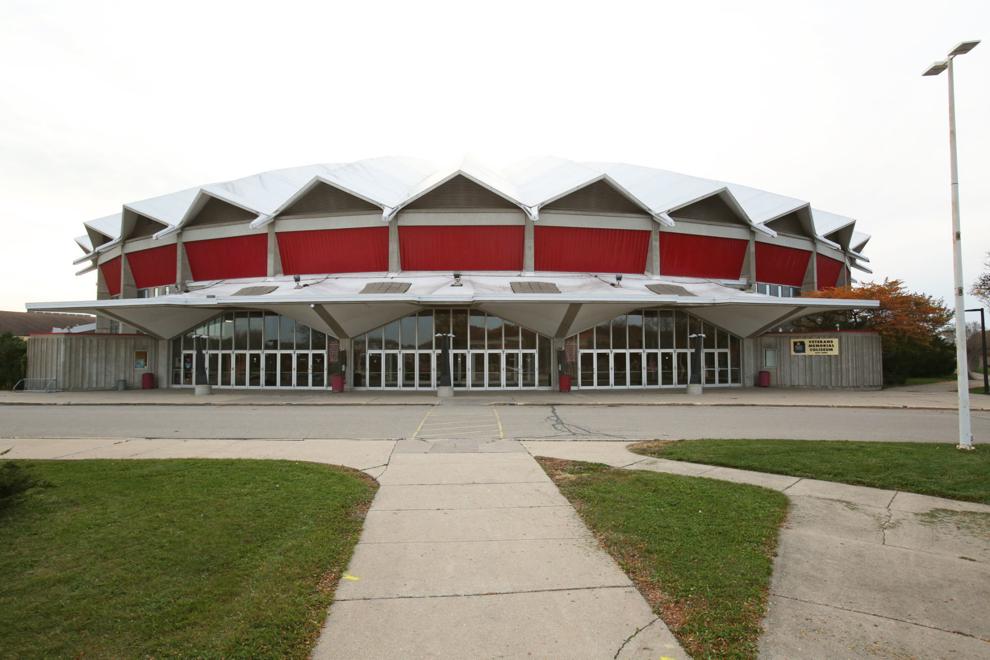 Big business
Tourism is big business for Dane County, where in 2018 visitors spent $1.3 billion, second only to Milwaukee County's $2.1 billion. Hotels have been rising throughout Dane County in recent years, with major events including the World Dairy Expo, Midwest Horse Fair, meetings and trainings at Epic Systems Corp. in Verona and sporting events such as Ironman, WIAA state tournaments and University of Wisconsin football games.
Improvements to the Alliant Center are seen as critical to maintain existing events and to draw larger conventions that may be bypassing the facility, located just south of Madison's Downtown, officials say.
One option to help with funding is a proposed $25 million state grant program included in the budget approved by the Joint Finance Committee. But it has a cap of $5 million per project, said Dane County Board Chairwoman Sharon Corrigan.
Corrigan also believes the county should consider approaching the state to create an exhibition district, consider using more funds from the county's building fund, other county tax revenue and more private investment. Making another request to the state is also not off the table.
"I think we have a very good economic argument about why the state should be investing in this," Corrigan said. "It's a project that brings more revenue back to the state.
'Good master plan'
Mark Clarke, the Alliant Center's executive director, said the state has supported past efforts to improve the center, such as when former Republican Gov. Tommy Thompson helped build Exhibition Hall and former Republican Gov. Scott Walker backed a $24 million project to build two livestock pavilions that opened in 2014, cover a combined 7 acres and hold 2,600 animals.
Clarke said it's difficult to estimate what type of delay the lost funding creates for this latest project because no construction timeline had been set.
"This is not going to stop our planning," Clarke said of the nixed funds. "We realize the value of this venue, not just for Dane County but statewide. We have a good master plan in place and we're going to continue working with that."