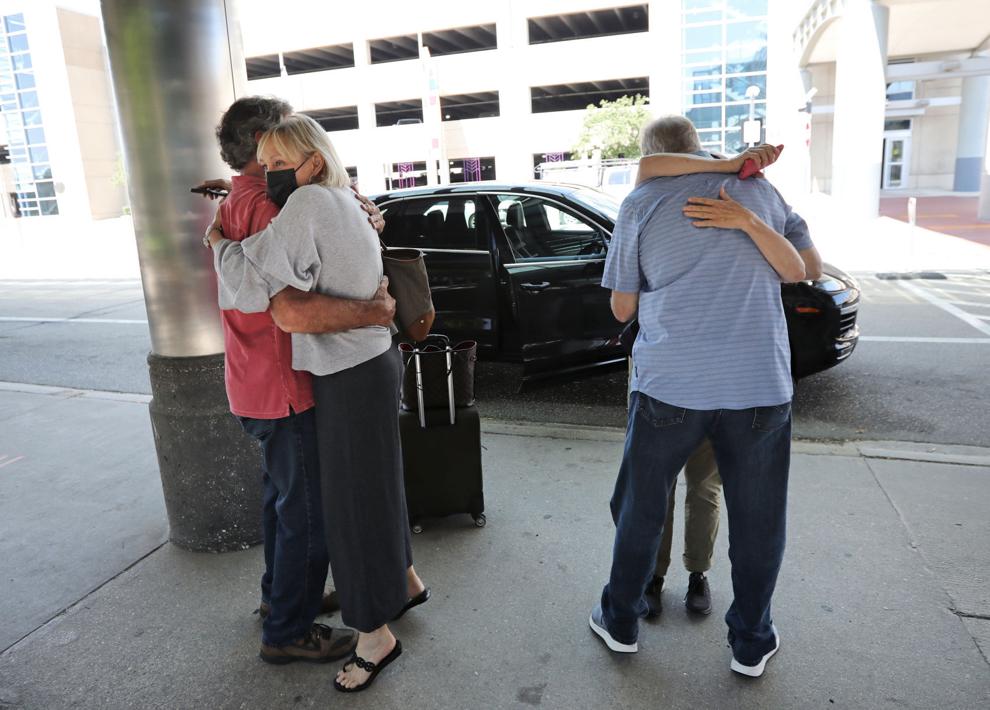 Rising vaccination rates and a growing willingness to return to travel plans put off by many due to the COVID-19 pandemic have resulted in a massive increase in travel in and out of the Dane County Regional Airport.
Airport data for April shows a roughly 1,500% increase in both passenger arrivals and departures compared with April 2020, the first full month when air travel and businesses shut down in response to the COVID-19 pandemic. At the same time, Dane County's airport remains close to 55% down from traffic levels in April 2019, before the pandemic hit.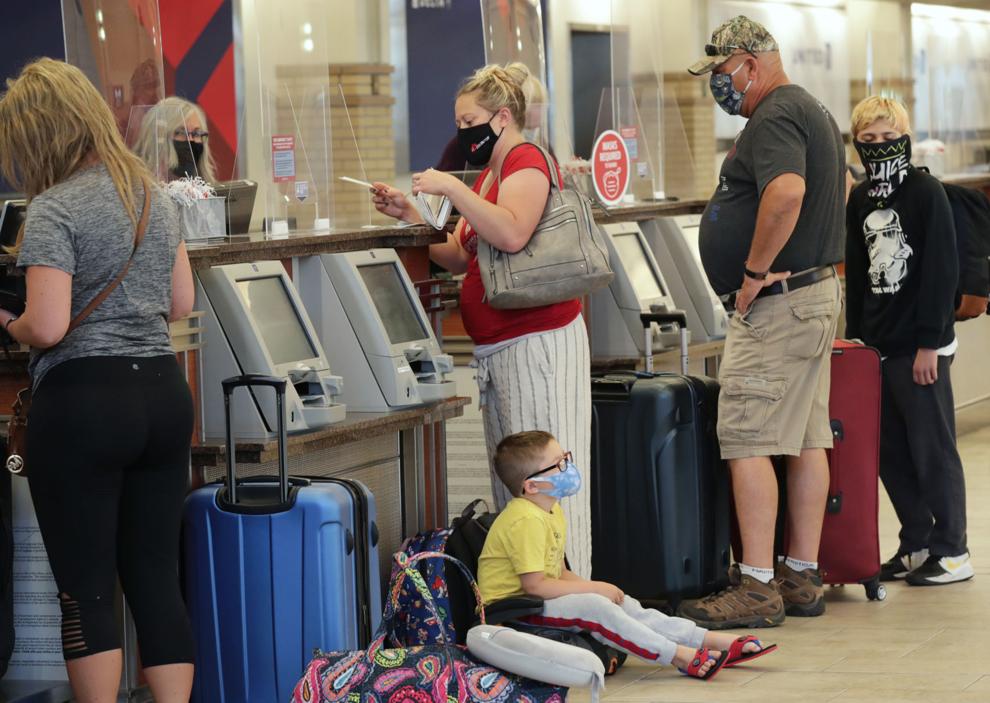 After posting more than 97,000 departures and more than 101,000 arrivals in April 2019, combined arrivals and departures dropped to about 5,500 in April 2020 as coronavirus-related travel restrictions were implemented and concerns surrounding travel during the pandemic grew.
Dane County Regional Airport spokesperson Michael Riechers said it will take time for the airport to completely return to pre-pandemic levels, but so far this year has shown positive growth. Combined arrivals and departures climbed from less than 55,000 in February to almost 89,000 in both March and April.
Riechers said rising traffic can be attributed to increased vaccine availability and the traditional return to travel season that comes with spring break and warm weather.
"Both locally and as an industry, we're confident this trajectory is going to continue, notwithstanding any spikes or any resurgence of a COVID-19 variant," Riechers said. "Should everything continue to improve, we would expect the industry to follow suit."
The airport had 24 nonstop destinations by the end of 2019, but the pandemic cut that down to 11.
Riechers said the airport is actively working with its airline partners to reestablish some of the most popular destinations that were lost during the pandemic, but he added that will likely take time.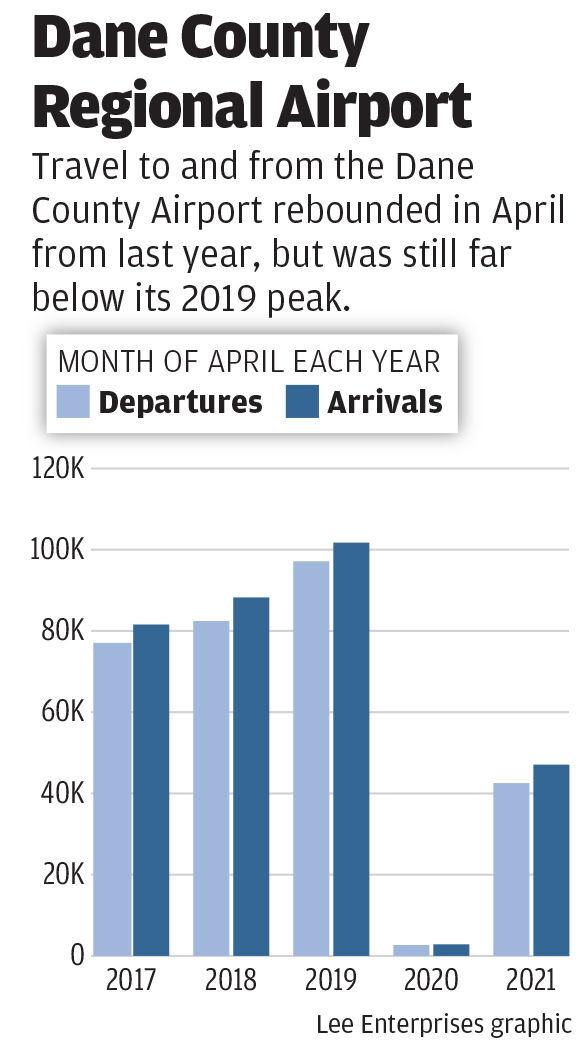 "The difficulty that we're working through right now is the airline industry isn't much better than the airport industry in that they took a heavy hit during COVID-19, they had to change a lot of their practices and right now they're reluctant to commit to new routes," Riechers said.
"Those routes unfortunately don't get turned on overnight the way they can be turned off. It's our No. 1 goal in terms of the road map moving forward ... we know that those routes are critical to both business and leisure travelers."
Riechers noted that nationally, leisure travel has seen a faster recovery than business travel and Dane County's airport, which relies heavily on business-related flights, is about 5-10% behind the national average for airport recovery.
Nonstop flights to Philadelphia and summer seasonal routes to Seattle have already returned, and airport staff are focusing on getting back other other popular routes, including those to New York, Washington D.C., Las Vegas, Los Angeles and San Francisco.
In addition to passengers, Dane County's freight transport also has increased, with departing freight up about 40% and incoming freight up 20% when comparing April of this year to April 2020.
The airport also plans to start breaking ground soon on a roughly $85 million, 90,000-square-foot expansion to add three gates to the airport and increase overall capacity. The airport aims to have the project completed by summer of 2023.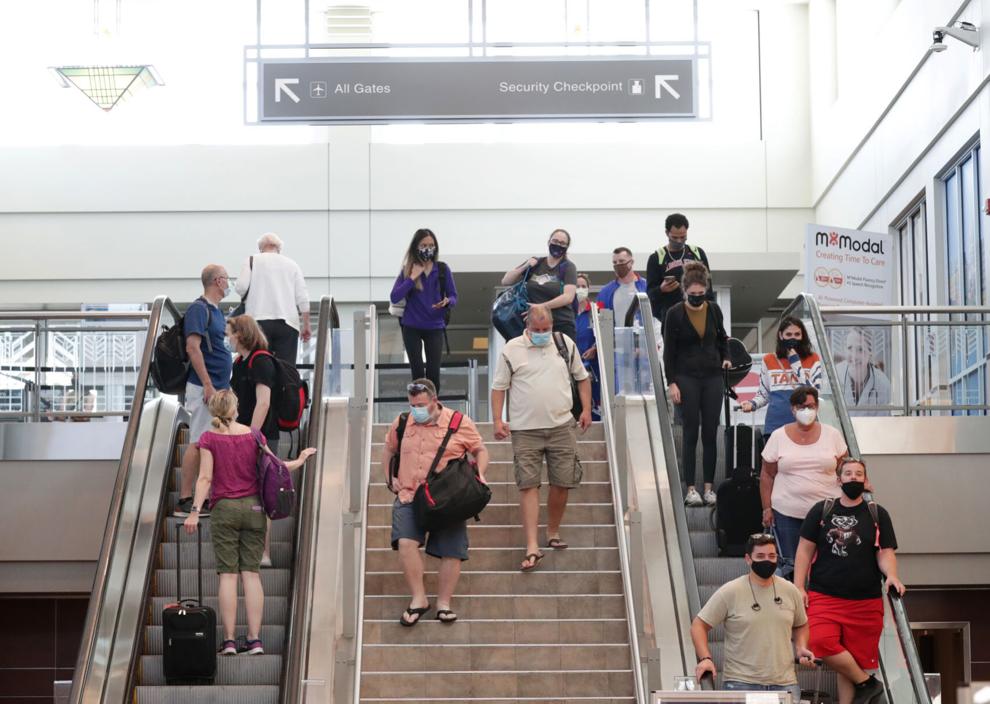 Level staffing
Even with plummeting passenger numbers and a more than 50% cut to nonstop flight offerings last year, Riechers said overall staffing at the airport has remained relatively level.
"Just to maintain the airport, it requires an army. It requires an enormous effort, from terminal maintenance to airfield maintenance, on the administration side and everywhere in-between," Riechers said. "That's sort of independent of how many people we have coming through the doors … whether we see 100 passengers a day, or 3,000 passengers a day.
Despite seeing positive revenue in the first two months of 2020, North American airports saw revenue losses starting in March, with all airports experiencing more than $24 billion in total losses over the course of last year, according to the International Civil Aviation Organization.
Riechers said through budget cuts and some federal stimulus funds, the airport was able to balance its 2020 and 2021 budgets without borrowing or running a deficit.
Bouncing back
TSA spokesman Frank Pipia said TSA staffing at the airport saw a slight decrease — from 101 in 2019 to a current 87 officers — due to retirements and transfers. With air travel rebounding, Pipia said TSA is actively working to rebuild its workforce.
"We didn't hire back up because we were in the middle of the pandemic, but now we're getting busier and we need to hire up," Pipia said.
Pipia also predicted an ongoing increase in overall traffic at Dane County's airport.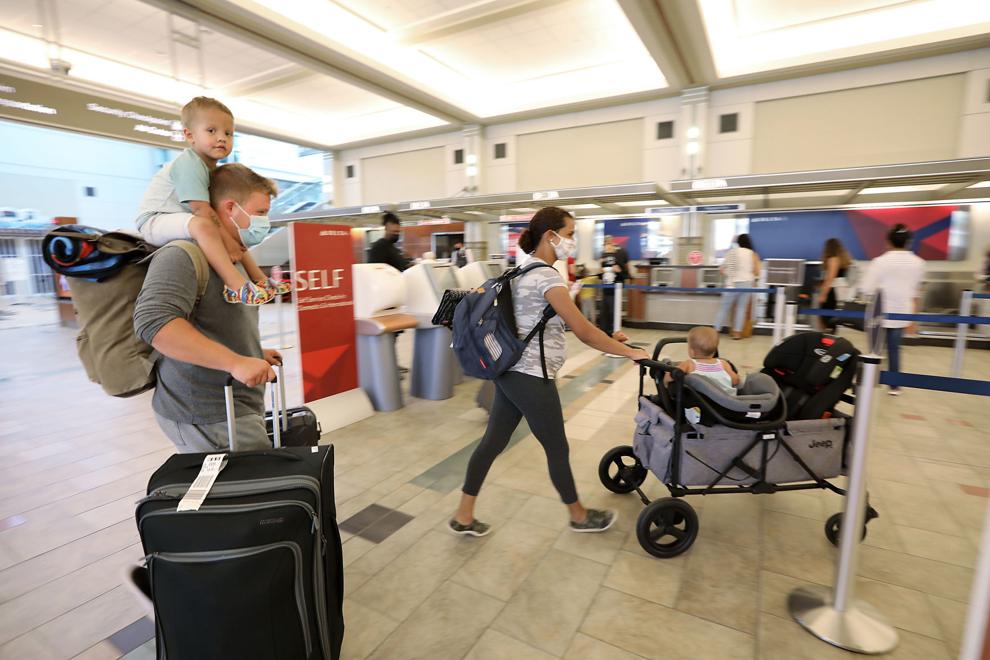 "Dane County is going to be just hopping and I think bigger and better than ever before because people are just chomping at the bit to travel," he said.
Pipia did remind prospective travelers, especially those who have not traveled in awhile, to be mindful of TSA guidelines related to allowable items and security practices to help lines move smoothly.
As with many aspects of life following the pandemic, TSA security checkpoints and operating procedures will look a bit different, with social distancing and face mask requirements, Plexiglas barriers and other limited-contact practices.
Reset, restart: Madison-area businesses embrace new reality
To survive, business owners know they need to be prepared for what's next. It's safe to say most weren't prepared for the cataclysm of the last year. Yet, most adapted. From reducing hours and adding curbside pickup or outdoor seating to changing product lines, finding new suppliers and moving their operations online, companies reinvented themselves. Some of those changes were temporary; others will alter the face of Madison's business community for years to come.