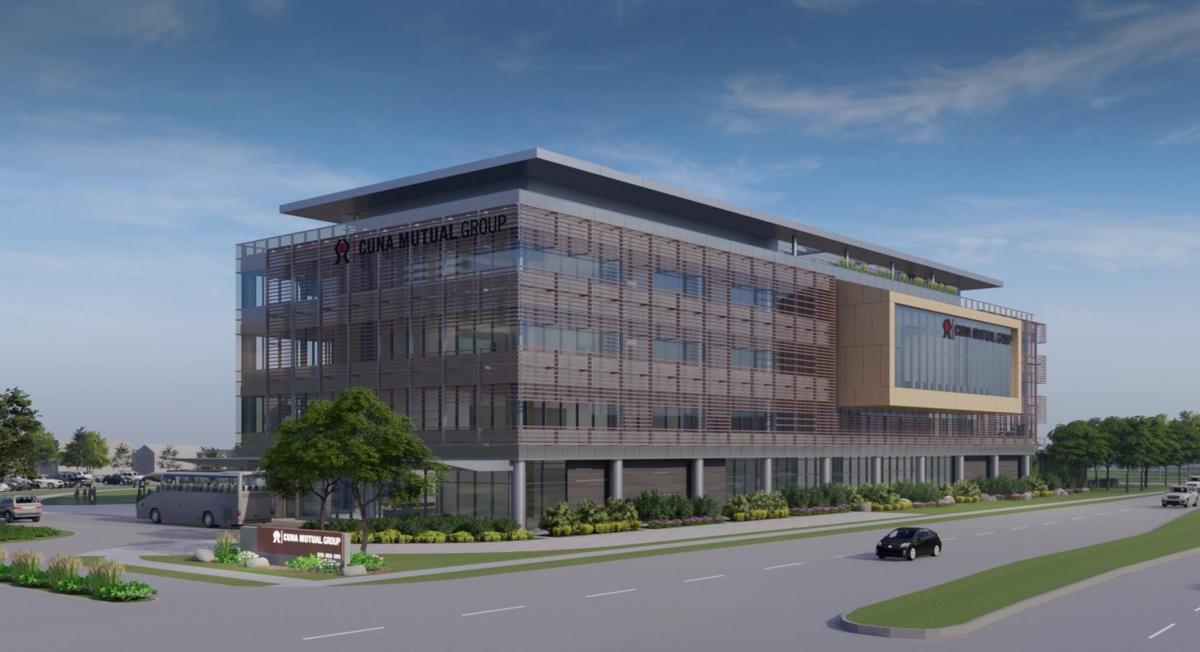 Madison-based CUNA Mutual Group hopes to tear down its well-known circular building on the West Side and replace it with an up-to-date building about four times the size.
CUNA Mutual would replace the building at 5810 Mineral Point Road, near Whitney Way, with a five-story, 230,000-square-foot building. The new facility would house a customer center, dining center, an auditorium, meeting spaces of various sizes and underground parking.
"The new building will be the gateway to our Madison campus," spokesman Phil Tschudy said.
The circular building, built in 1981 and called the 5810 Building by employees, would come down in spring with construction beginning in early summer, Tschudy said. The new building could open in spring 2022, he said.
The company must get city approval before any demolition or construction can begin.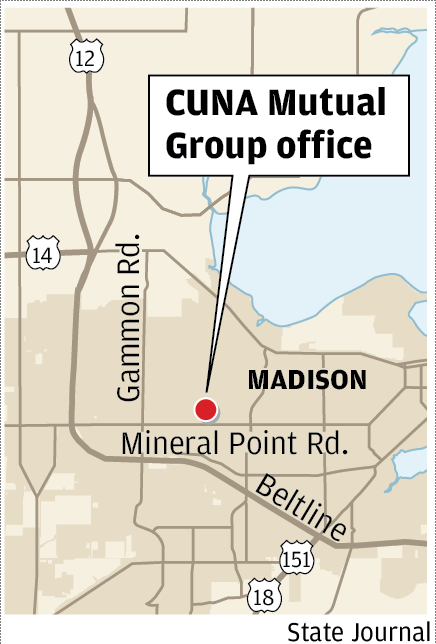 The new building would be the first step in modernizing the entire campus — which includes two other buildings — although there are no details for future developments, Tschudy said.
The circular building is used predominantly for dining and meetings. It doesn't house many employee offices, most of which are in other campus buildings, Tschudy said.
CUNA Mutual does not have immediate plans to increase its staff of about 1,700 in Madison, Tschudy said, but it's possible numbers will grow at the site in the future.
"It's really more for helping people work better, improve the work environment," Tschudy said of the plan for the new facility, which would make collaborative projects and presentations go more smoothly.
CUNA Mutual has about 2,000 more employees globally.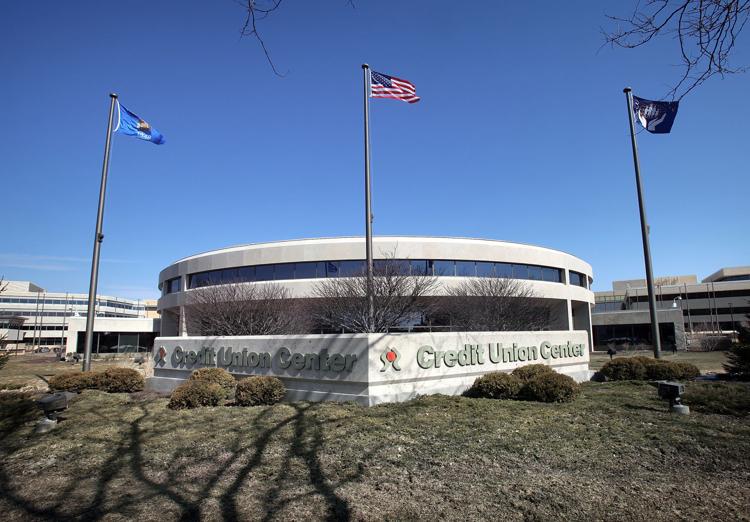 Along with better meeting spaces, the new building would include energy-saving measures and better handle stormwater at the site. The amount of green space can also be expanded, as parking lots would be replaced with underground parking.
'Community partner'
CUNA Mutual provides insurance and financial services for credit unions in the U.S. and the Caribbean. It also has a venture capital arm, CMFG Ventures, and a philanthropic arm, the CUNA Mutual Foundation.
Nonprofits have long been able to use space at the circular building to host meetings or other events, and those groups would continue to be able to use space without charge in the new facility, Tschudy said.
Area residents will be able to learn more at a neighborhood meeting Wednesday held by Ald. Keith Furman, who represents the city's 19th District adjacent to the property. Ald. Arvina Martin, who represents the 11th District that includes the CUNA Mutual property, is not able to attend for family reasons, Furman said.
"I am grateful CUNA (Mutual) has decided to stay in Madison," Furman said. "I think they're a great community partner."
The business news you need
With a weekly newsletter looking back at local history.