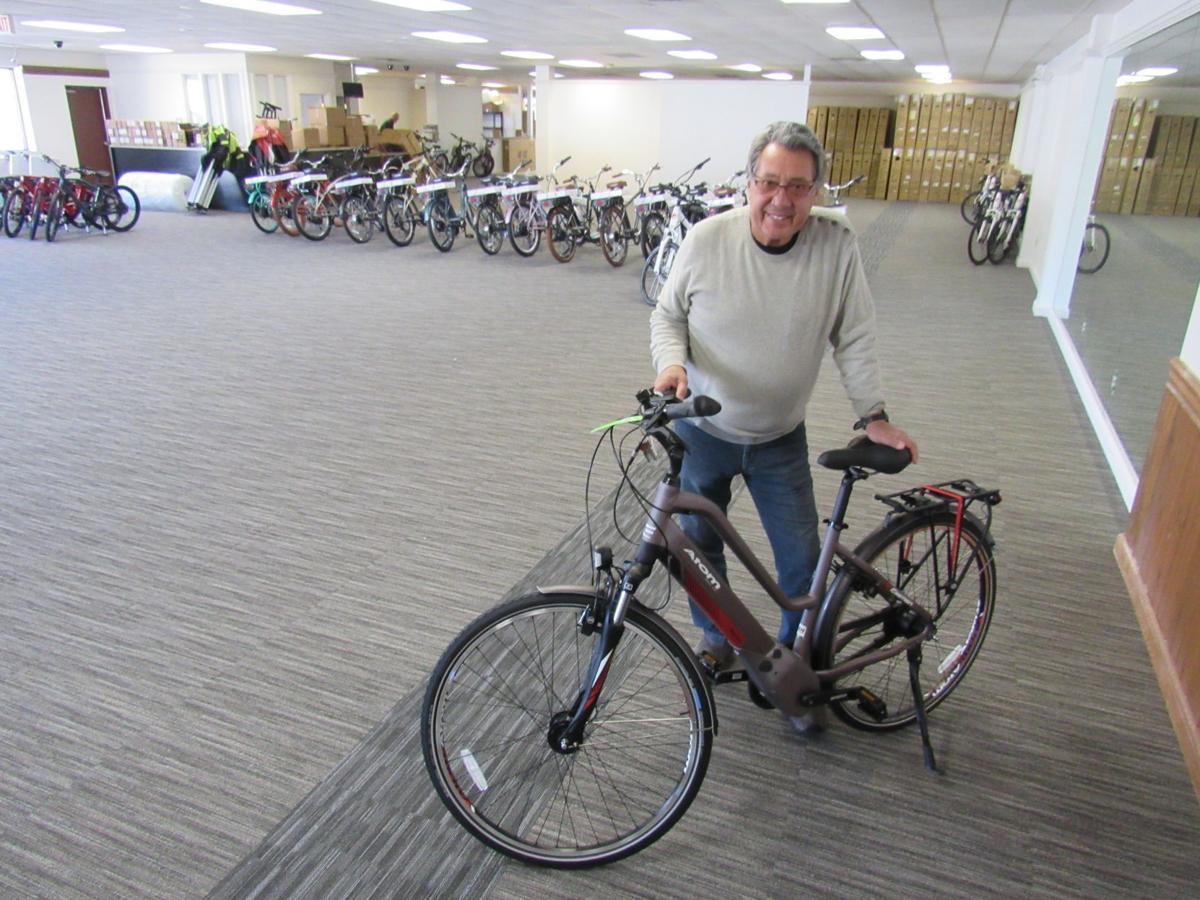 Retirement continues to elude Len Mattioli. 
The former electronics and appliance guru, who has been selling electric bikes since 2013 on Odana Road, has announced that he plans to open a Crazy Lenny's E-Bikes location in Winter Garden, Florida.
The 4,000-square-foot store will help increase sales for the company in November, January and February, the slowest months of sales for the Madison store. Winter Garden, a city of about 42,000 people just west of Orlando, is home to more than just snowbirds and tourists and has a thriving biking culture, Mattioli said. 
"I wanted to sell more bikes but I really wanted to dovetail the seasonality of the business," Mattioli said by phone from Las Vegas where he is attending the Interbike International Expo. "It will really round out this business and make it a better business."
Mattioli is hoping to open the store, which will be along a bike path and include a patio, sometime between mid-February and mid-April but said the opening is a "moving target" following Hurricane Irma. Mattioli said the storm has resulted in a shortage of building materials and construction workers, which in turn is delaying the opening of his store, planned for a site that most recently had been home to a Montessori school.
Mattioli said he began thinking about a second location for his business a few years ago and considered Austin, Texas; Southern California and other Florida communities before ultimately selecting Winter Garden. 
The trails in the city include the West Orange Trail, a 22-mile path on a former railroad bed that has helped revitalize downtown Winter Garden that now has bike shops, restaurants, a museum and bicycle-art sculpture. The Winter Garden Station includes restrooms, water and a playground and the trail "is central to many community events and activities," according to www.bikeorlando.net.
E-bikes have rechargeable batteries that in most cases require the rider to pedal to be assisted by the bike's motor. The bikes have become popular for commuters and allow riders with less stamina to keep up with faster riders.
In March, Mattioli opened a 12,000-square-foot showroom and service center at 6017 Odana Road in Madison. The new location is next to the bike path along the Beltline, has room outside for a mountain bike test path and is just a few hundred feet from his original 4,000-square-foot store that opened in 2013.
Mattioli took over American TV & Appliance from his ailing brother in 1970 and built the business into a retail empire before retiring and selling the business in 2009.
Send retail-related tips and story ideas to badams@madison.com or call Barry Adams at 608-252-6148.