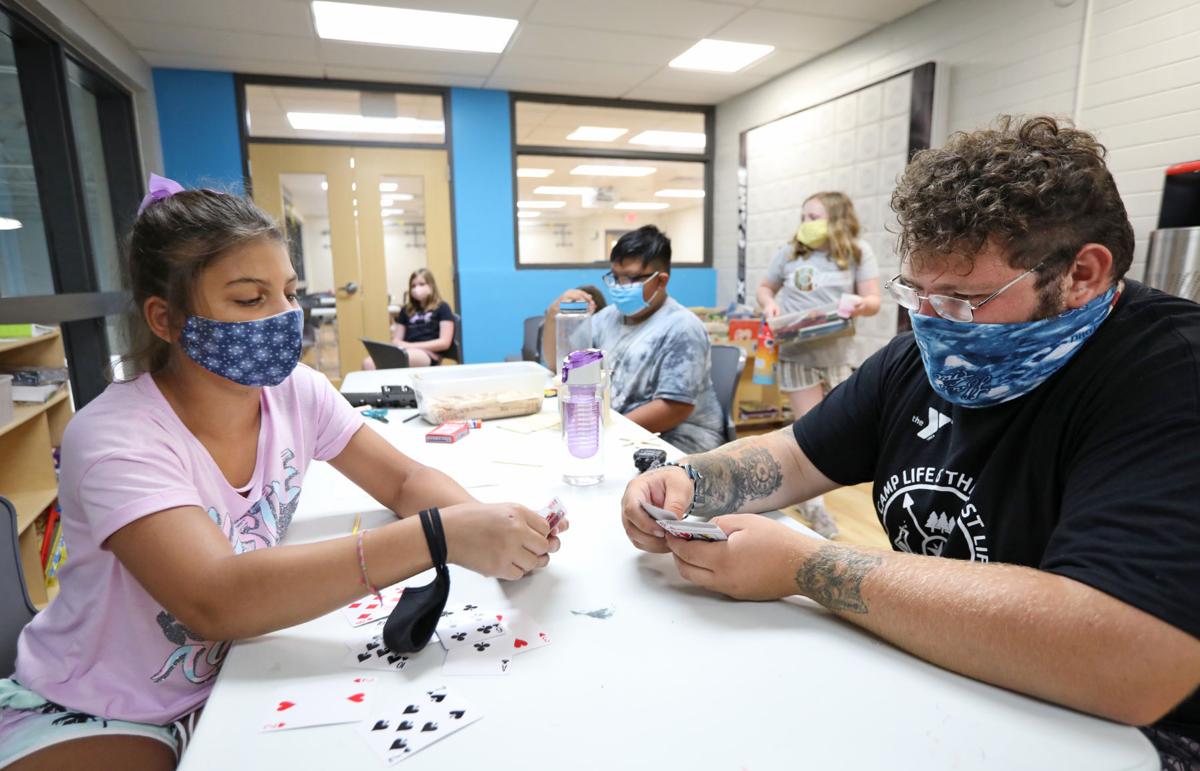 As the economy reopens, and parents across the state return to work, some of them may find that the system they relied on to care for their children is gone.
A number of child care providers across the state have closed since March, while those that remain open fear they won't be able to stay in business as the COVID-19 crisis redefines the way they must operate.
As of July 1, the Wisconsin Early Childhood Association (WECA), a nonprofit that focuses on early childhood education, recorded a 25% decrease in certified child care in Dane County, compared to pre-pandemic availability, due to facility closures.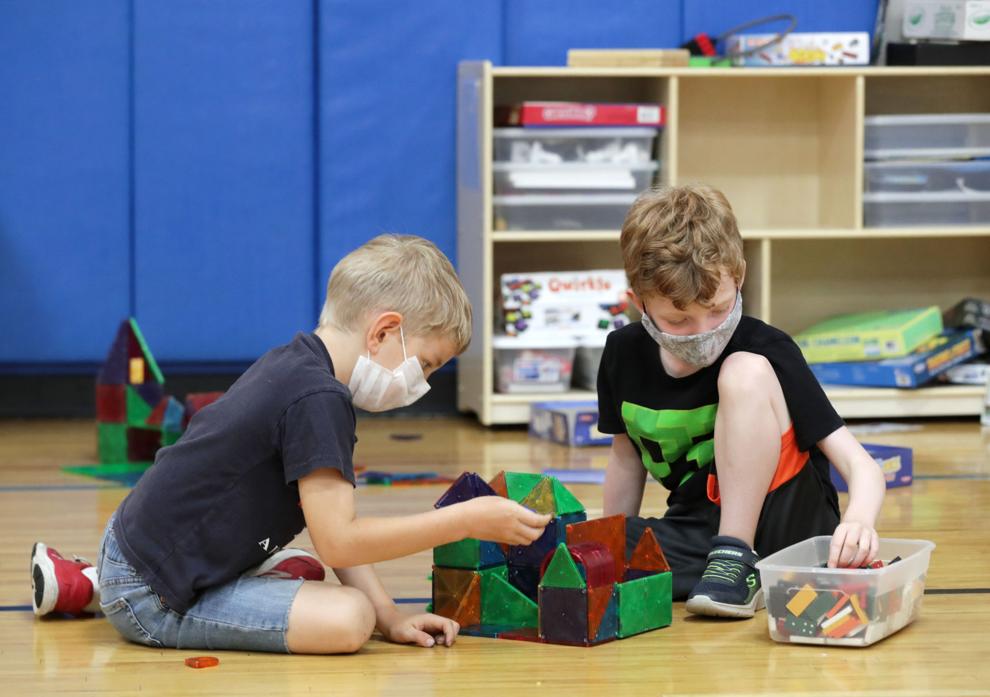 "Dane County also has limitations on capacity at child care centers (to mitigate the spread of COVID-19), so it's possible that a chunk of those open slots aren't available due to health limitations," said Ruth Schmidt, executive director of WECA. "We've lost over 30% of all regulated care in Wisconsin."
A July report from the nonpartisan Wisconsin Policy Forum reflects similar challenges statewide. As of May 19, 39% of child care centers across the state reported they were closed, according to the report. The same report cited an April 27 letter between state agencies that estimated closures across the state affected at least 57,000 children and more than 12,000 child care employees.
COVID-19 exacerbated financial troubles faced by an industry already plagued by high turnover and low wages for workers who often don't receive benefits.
Although federal dollars were earmarked in the coronavirus relief bill to support child care providers, those funds are quickly running out, advocates say.
Of the $51 million designated in May to support the child care industry in Wisconsin during the pandemic, 90% of it had been allocated by the end of June, the Wisconsin Policy Forum report said.
In the first four weeks after passage of the federal bill, 61% of the funds were doled out to struggling programs statewide, WECA's Schmidt said. The rapid allocation of funds is evidence of high need in an industry deemed essential during the pandemic, she said.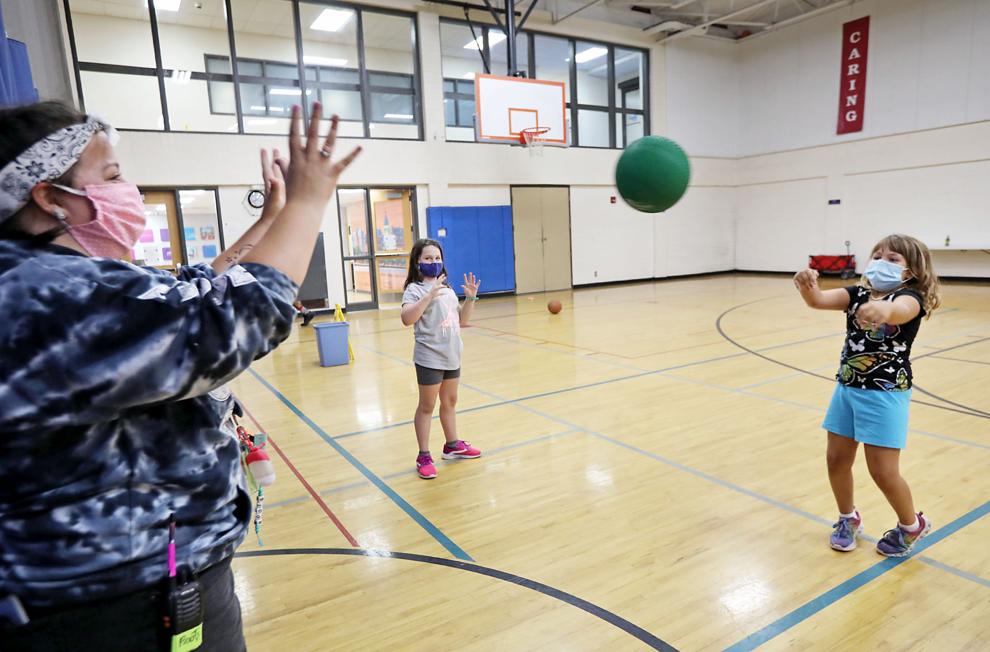 In another measure of the health of the area's child care centers, 50% of those across 11 counties in southern Wisconsin were forced to temporarily close in April, said Jody Bartnick, executive director of Madison's Community Coordinated Child Care, or 4-C, an organization that helps parents find child care in that area.
Roughly 20% of the centers that closed in April in those 11 counties were able to resume service. But Schmidt said it's too soon to tell the fate of the others, depending on whether the economic impact of the pandemic worsens.
New way of operating
The centers that have stayed open during the pandemic have had to come up with creative ways to mitigate the spread of COVID-19 while continuing to serve the needs of parents who are considered essential workers.
"They really rose to the occasion with minimal support," Bartnick said.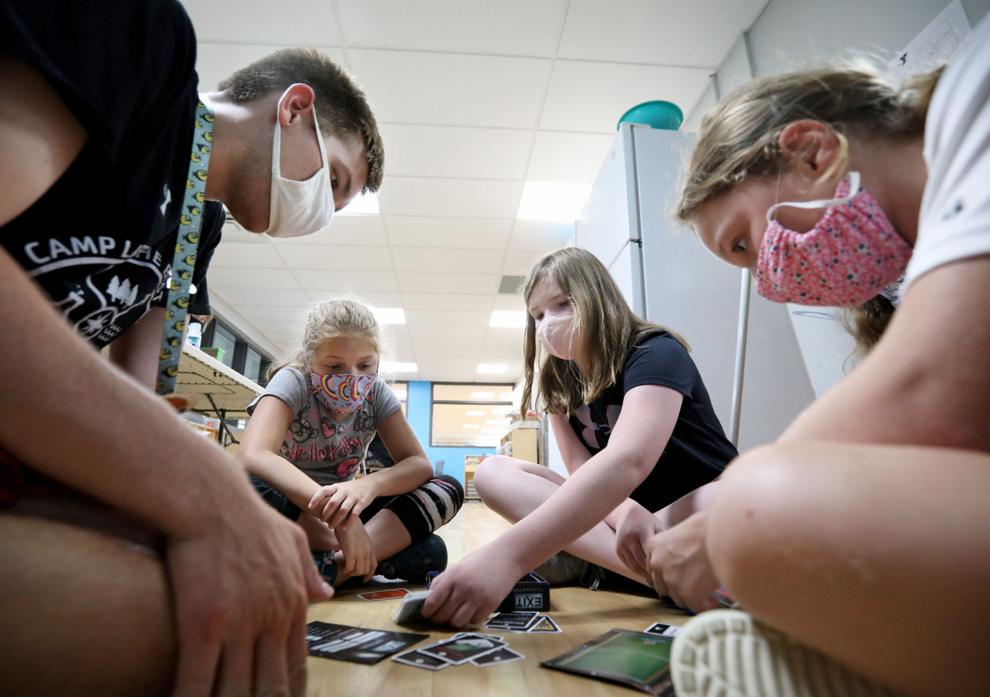 Those creative solutions included grouping siblings of different ages together to reduce the possibility of community spread within the center, shortening child care hours to allow time to disinfect surfaces and decreasing class sizes to meet capacity requirements.
The decrease in class sizes has negatively hurt the bottom line at a number of child care centers where there isn't enough revenue coming in to keep their doors open.
Cheryl Heiman, a toddler lead teacher at Red Caboose Child Care Center in Madison, said she hasn't seen anything like this in the 45 years she's worked at the center.
Red Caboose, located on Madison's Near East Side, was closed for three months and has decreased its overall capacity since reopening — affecting its enrollment and budget. The business qualified for a federal Paycheck Protection Program loan, Heiman said, but she is uncertain about the long-term impact on the center.
Aside from concerns about cash flow, Heiman is also worried whether COVID-19 will enter the center, despite decreased class sizes, increased cleaning, protective gear and temperature checks. Staff are also required to undergo regular testing and stay away if they show symptoms.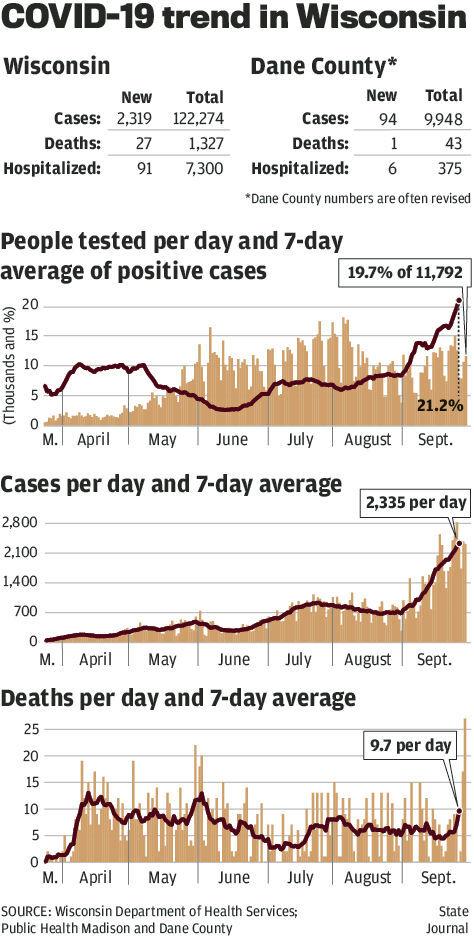 Getting personal protective equipment hasn't been easy for child care businesses in Wisconsin, Schmidt said.
At the beginning of July, Gov. Tony Evers announced a statewide initiative to distribute PPE to K-12 schools, food processors and other businesses. The child care industry in Wisconsin asked for PPE and cleaning supplies since the pandemic started, Schmidt said, so to be left out of the effort was demoralizing.
"When COVID started, all PPE that came into Wisconsin went to health care at the same time we were told to keep our child care centers open," she said.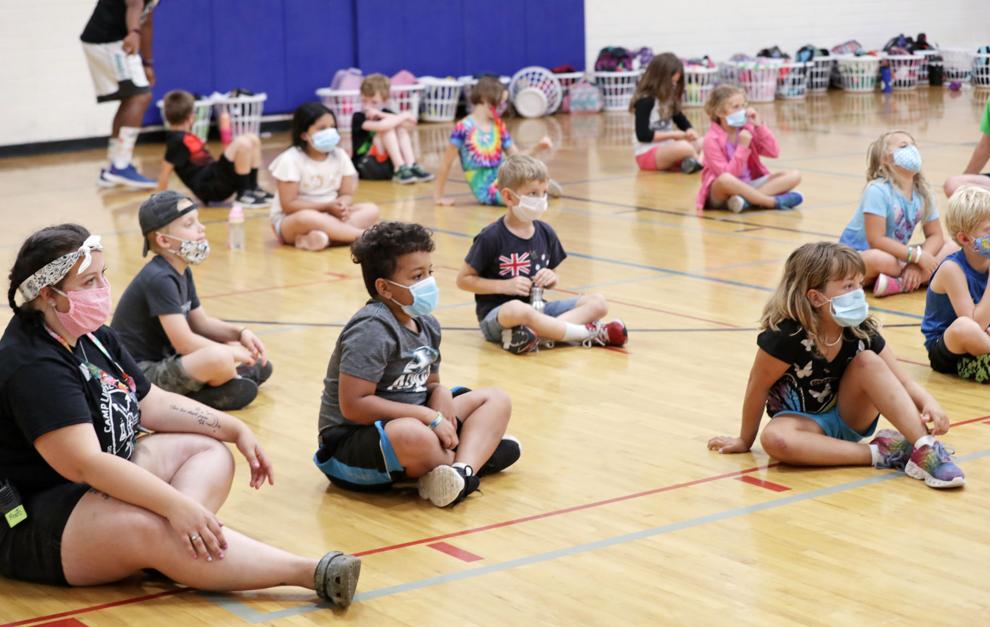 Schmidt worries a child care crisis will feed into other aspects of the economic upheaval as the state struggles to reopen and parents slowly return to work.
"How do you provide child care safely, and how do you do it affordably, as to not bankrupt working families?" she said.
An essential service
The YMCA of Dane County, one of the area's largest child care providers — with over 1,200 students enrolled in programming each year — saw a 20% decrease in memberships between March and June and a 20% decrease in summer camp enrollment.
Despite the decrease in revenue, YMCA of Dane County President and CEO Mark Westover said the organization was able to subsidize care for families in need and extend services at the Sun Prairie location to around-the-clock access for children whose parents are emergency medical workers and health care providers.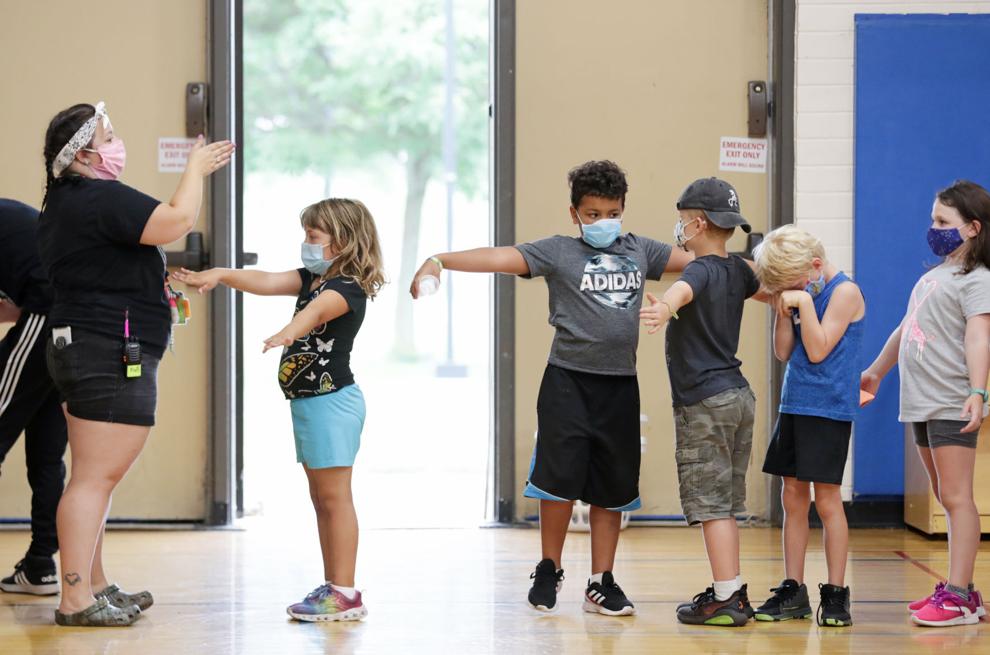 The YMCA of Dane County also put a hold on swimming lessons and summer sports programs due to safety concerns associated with the pandemic. And one of the organization's biggest revenue drivers, after-school programs that kick off in the fall, might be sidelined if schools remain closed.
"I anticipate us losing money this year, but I'm not sure to what extent," Westover said.
While it's too early to know the financial impact of COVID-19, he said one thing is sure: "Kids are at a point where they need to get more socialization, and families are looking for that. Those programs really become very important."