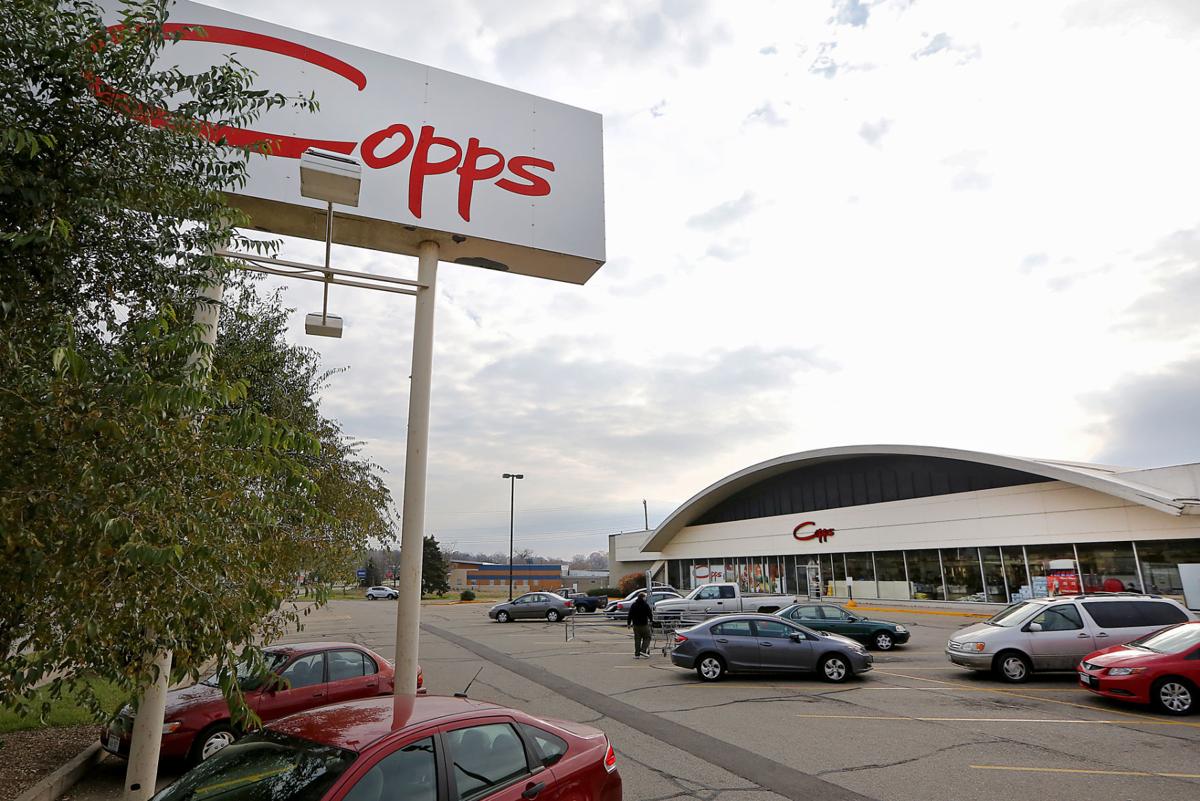 A South Side grocery store is getting an upgrade and a name change, but the future of another Roundy's-owned food store on the West Side remains unclear.
Work is underway to remodel and convert the Copps at 1312 S. Park St. into a Pick'n Save store, which follows similar conversions throughout the state after Kroger purchased Milwaukee-based Roundy's in 2016. However, the company has made no announcement on the future plans for the Copps store at 620 S. Whitney Way that is located across the street from a Hy-Vee store.
"We are doing a 'mini-remodel' at the South Park Street store," Roundy's spokesman Jim Hyland wrote in an e-mail this week. "After the South Park Street store conversion there will be eight Copps stores remaining in Wisconsin. We have not publicly commented on when or if they would be converted to the Pick 'n Save banner."
Five Madison-area Copps and others around the state were converted to Pick'n Saves last summer after Kroger purchased Roundy's for an estimated $800 million. Roundy's has 120 Copps and Pick'n Save stores. After the South Park Street stores is converted, the company will have 13 Pick'n Save stores in Dane County and a Metro Market at 6010 Cottage Grove Road. Statewide, Roundy's will be left with Copps stores in Madison, Antigo, Manitowoc, Phillips, Plover, Stevens Point, Wautoma and Wisconsin Rapids.
You have free articles remaining.
Roundy's, founded in 1872 in Milwaukee, has nearly $4 billion in sales and employs more than 22,000 people. The Copps label Roundy's purchased in 2001 ultimately became one of the main grocery brands in the Madison market as several Kohl's grocery stores were converted to Copps stores.
But over the last 10 years the Madison-area grocery market has evolved into one of the most competitive in the Midwest with the arrival of Hy-Vee, Festival, Fresh Madison Market, a second Metcalfe's Market, Trader Joe's and the addition of large grocery sections to Wal-Mart and Target stores. Woodman's also added a store in Sun Prairie, and Willy Street Co-op opened stores in Middleton and on Madison's North Side.
The hyper-competitiveness of the market left many wondering about the future of the dated Copps store on South Park Street, which still retains its arching exterior architecture that was a signature of Kohl's stores. The remodeling will include new exterior and interior signage and a much-needed interior makeover, Hyland said.
The four- to six-week project will include an update to the product mix that will add 1,000 new items including more natural foods, a doubling of the size of the liquor department, and a cosmetic refresh.
"Our objective in renaming these Copps stores under the Pick 'n Save banner is to simplify our business," Hyland said last summer when the first rounds of improvements were announced. "We are unifying these banners under the Pick 'n Save brand to improve efficiency, value and consistency for the benefit of our customers in the Madison market."
Send retail-related tips and story ideas to badams@madison.com or call Barry Adams at 608-252-6148.