Casey Ryan played football at Madison East High School, loves to snowmobile and work on cars, and owns a landscaping business.
He just completed two years of schooling at Madison Area Technical College and is ready to start an apprenticeship in the family business.
But this is no ordinary career path. Ryan's family doesn't sell groceries, fix leaky sinks or paint houses. Instead, it's in the funeral industry. And for Casey Ryan, the move is a natural despite the details of the job that include transporting the dead, embalming and preparing a body for a showing.
What Ryan, 24, has observed since he was a 4-year-old running around the funeral home on North Sherman Avenue is the relationships and the care that his father, Roman, grandfather, Connie, and aunt, Diane Ryan-Friske, and the rest of the staff provide to their customers at Ryan & Joyce-Ryan Funeral Homes.
"It's new every day, you meet new people. It's very gratifying," said Casey Ryan, who plans to attend mortuary school in Milwaukee after concluding his apprenticeship a year from now. "It's never bothered me. It's all I know."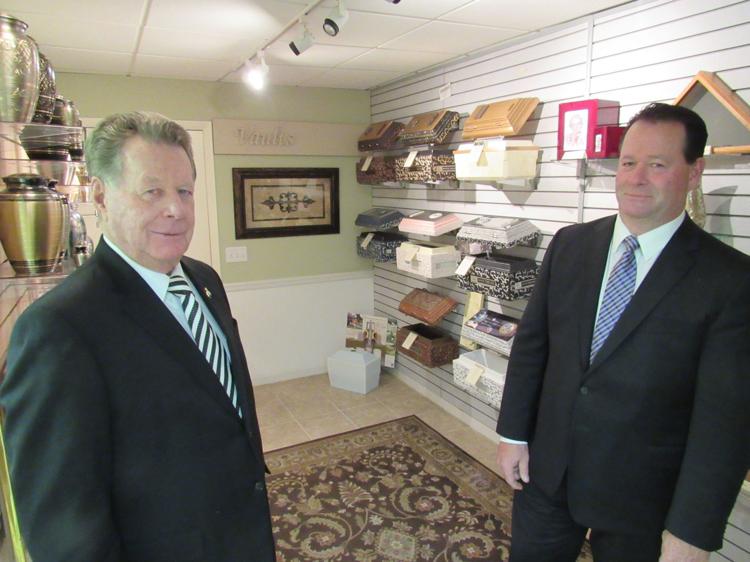 Since 1938, the Ryan family has been a fixture in Madison's funeral industry when Casey's great-grandfather, Paul Ryan, left his job as a firefighter in Janesville to buy Hoeveler Funeral Home at 327 W. Johnson St.
Gradual growth
Over the last 78 years, the family business has grown to four Madison-area locations, including in 2006 the construction of a funeral home near DeForest.
Since 1976, the company has been based at 2418 N. Sherman Ave., a facility built by Connie Ryan 10 years after he purchased Larson Funeral Home home a few blocks away at 2114 N. Sherman Ave. Two more funeral homes were added in 2000 when the Ryans purchased Joyce Funeral Home, founded in 1929. Those facilities are at 5701 Odana Road and 118 N. Franklin St. in Verona.
"The rural areas, DeForest is getting bigger, Verona is getting bigger and it all comes together," said Connie Ryan, who was a one-man band in his first seven years of owning the funeral home and this year is marking 50 years in the business. "Would I do it again? Probably. We just gradually grew by providing top-notch service."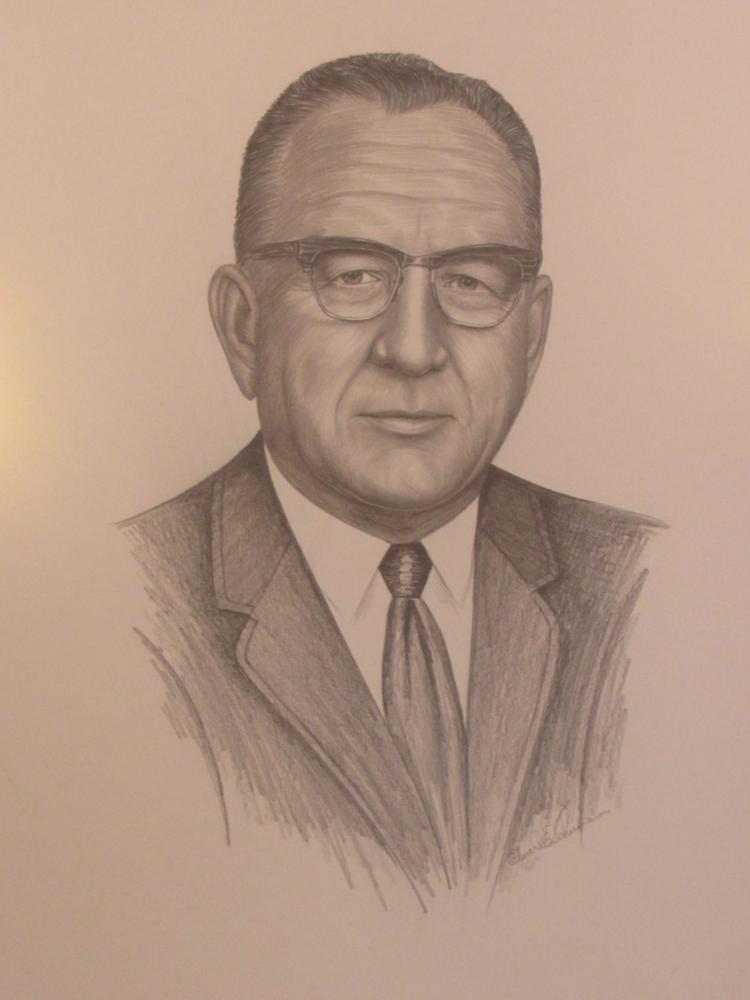 Paul Ryan obtained his funeral license in 1925 and worked at Overton Funeral Home in Janesville until 1930, but switched to firefighting during the Great Depression after his father died. He returned to his funeral career in 1938 and then merged the business with Fitch-Lawrence Funeral Home in 1955.
Ryan left the company a short time later but in 1960 opened a funeral home on King Street in Downtown Madison.
Family footsteps
Connie, now 80, followed suit in 1966 when, after he got out of the Marines and did a stint tending bar, he opened Ryan Funeral Home at 2114 N. Sherman Ave. His first service was for Jack Burke, who owned a Lake Mendota supper club that is now Mariner's Inn.
You have free articles remaining.
Register for more free articles
Stay logged in to skip the surveys
Connie's brothers, Pat and Paul, founded Ryan Brothers Ambulance Service out of their father's funeral home on King Street in 1962. The ambulance company, now based on South Park Street, has nearly 100 employees and seven stations in Dane, Rock and Jefferson counties.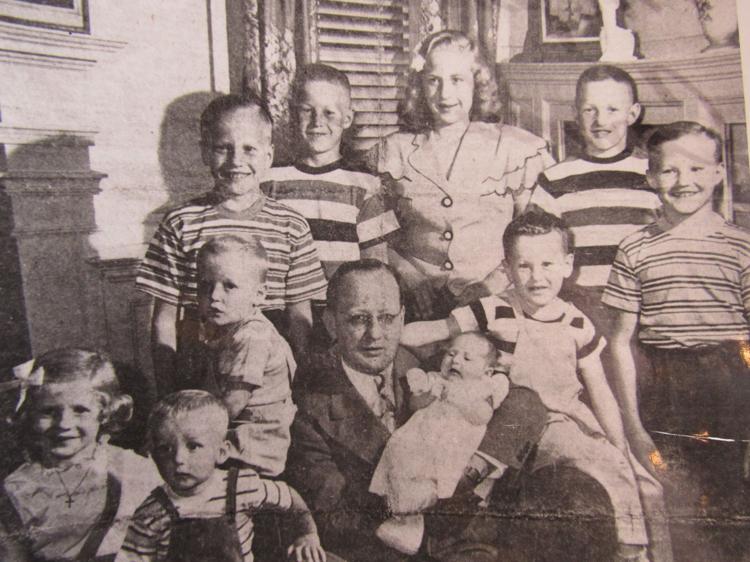 But Connie focused on the funeral business, an industry that is undergoing many changes.
In 1985, cremation was used in 14.9 percent of funerals, according to the Cremation Association of North America. That number rose to 44.4 percent in 2015 and is expected to top 55 percent by 2025, which has cut into the profit margins of funeral homes.
"We've had to raise our charges," said Roman Ryan, 51, Connie's son and Casey's father. "The time for the work we put into a cremation or a traditional (funeral) is not all that much different. There's some difference but there still a lot of work."
Other changes include a rise in advance funeral planning, the arrival of discount funeral homes and the use of technology like websites, online condolences and videos. Green burials, where simple wooden caskets and no concrete vaults are used, are growing in popularity while the face of the funeral director is also changing.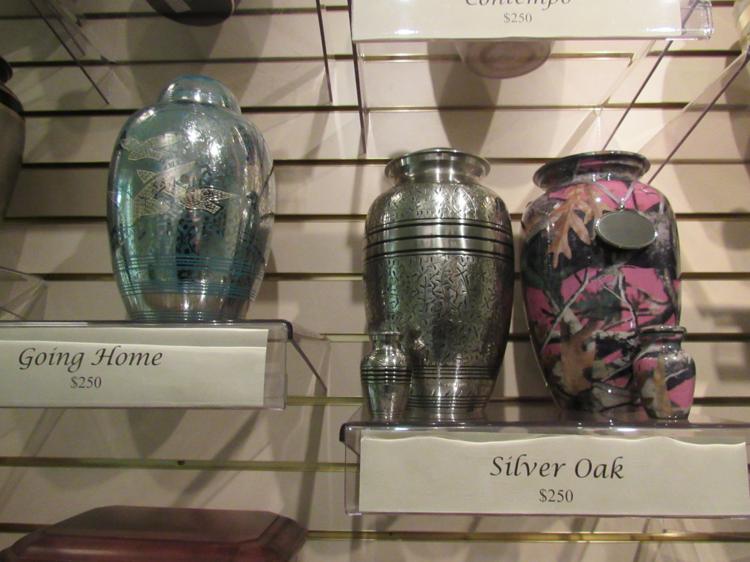 According to the National Funeral Directors Association, many mortuary school graduates do not have family members working in funeral service and 60 percent of those who are entering the profession are women. There is also a shortage of funeral directors nationwide.
"Some guys are really hurting right now," Connie Ryan said. "They can't hire anybody."
'Never any doubt'
The Ryans consider their funeral home the longest-running family-owned funeral company in Madison. In 1997, Cress Funeral and Cremation Service purchased Madison's oldest funeral home, Fitch-Lawrence-Sanfillippo Funeral Home, a company that dates back to 1869.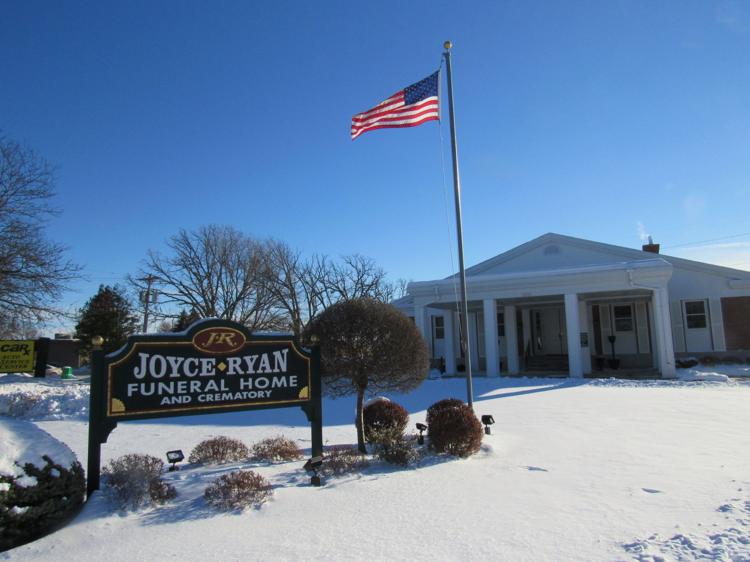 Roman Ryan got his start much the way Casey is starting his career. Roman was a constant at the funeral home as a child and in high school began going on death calls with his father.
"There was never any doubt in my mind that I was going to do it," said Roman Ryan, who started his career in 1989. "That's what I was destined for."
He sees opportunity for his son despite the industry changes.
"He has an extremely down-to-earth personality," Roman said. "He really meshes with people of all ages."