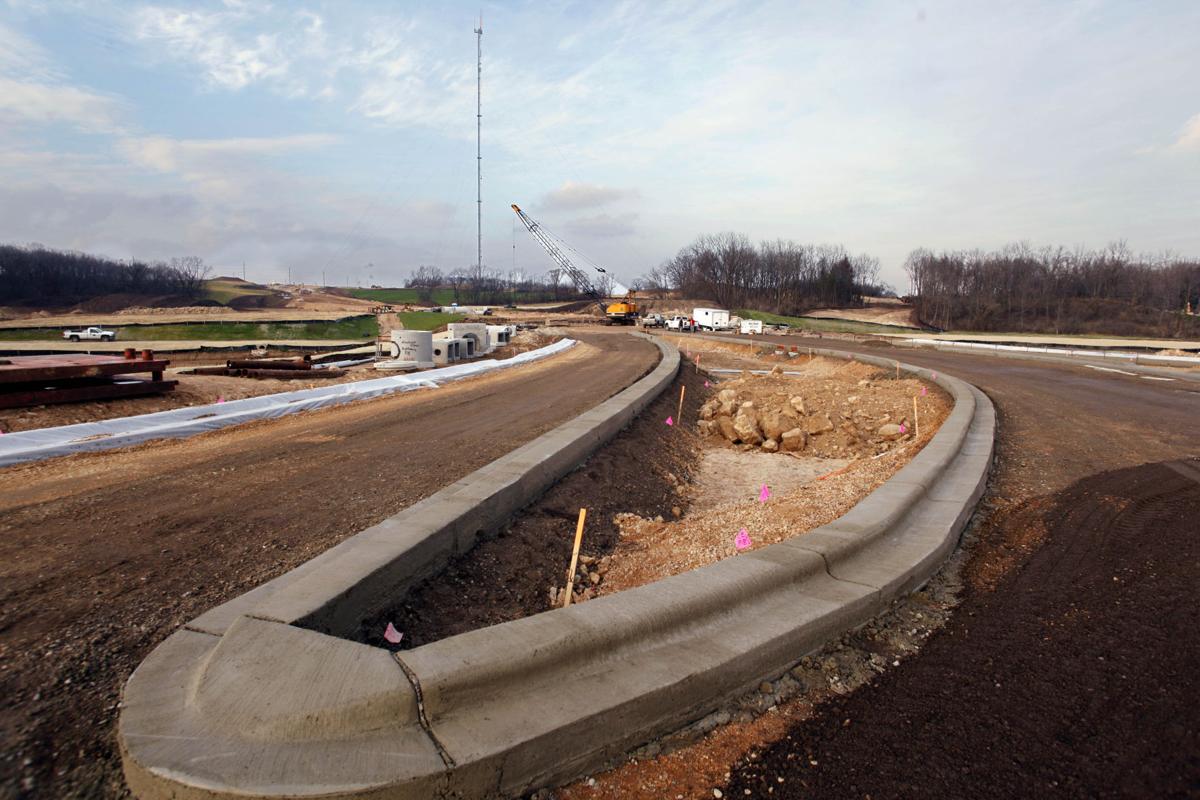 It's not just Taiwanese electronics giant Foxconn that is considering opening operations in the Madison area.
In the first 10 months of this year, 38 companies have been interested enough in the possibility of setting up shop in this area that they have asked the Madison Region Economic Partnership (MadREP) to find potential sites in the eight-county region to suit their needs.
That's up nearly 50 percent from 26 site searches MadREP fielded in all of 2016, which was a sharp jump from the five to 10 searches a year before that.
"It's not just an upturn. I would call it an explosion," said Michael Gay, MadREP senior vice president of economic development.
But that doesn't necessarily mean the region is about to see a huge boom in industrial construction. For one thing, there are few empty manufacturing buildings with 100,000 square feet of space or more.
"Our stock is extremely limited," Gay said.
"It's one of our bigger concerns," MadREP president Paul Jadin said.
In the last year and a half, though, the area has won several projects. The Little Potato Co., of Canada, chose a DeForest site last year for its $20 million U.S. base and packing facility. In June, Drexel Building Supply, of Campbellsport, decided to stay in state to build a lumberyard and showroom, in Columbus.
At least two other deals are pending, Jadin said.
Traditionally, only a fraction of the searches results in a decision to build. And while four projects emerged from more than 40 searches here in the past 18 months or so, that's a lot better than in the past, Jadin said. "It used to be we were going 0-for-5.
"If we can get 10 percent, we're batting better than average," he said. "The issue for us is getting up to the plate."
MadREP is the economic development agency for Dane, Columbia, Dodge, Green, Iowa, Jefferson, Rock and Sauk counties.
Interest from afar
Most of the site selectors are looking for manufacturing space. So far in 2017, their requests to the Madison region have totaled 3.6 million square feet of manufacturing or warehouse space, more than twice the 1.6 million square feet requested in all of 2016.
Office space being sought has nearly doubled, to 425,000 square feet from 220,000 square feet last year.
In most cases, MadREP doesn't know the identity of the interested party until finalists are named or the development site is announced. "When the site search is going on, we have absolutely no idea ... who that company is," Gay said.
But sometimes, the company's origin is disclosed. So far this year and last year, requests have come from companies in about a dozen foreign countries including France, Norway, Germany, Poland, South Korea and Israel.
What's sparking the sudden surge of interest in south-central Wisconsin?
"I think there's no question the Madison region is on the national radar screen a lot more than it was a few years ago," Jadin said. The area's growing reputation as a technology hub and the strength of the University of Wisconsin are contributing to that, he said.
There's also been a pointed effort by MadREP to reach out to site selectors, who are participating more and more in a company's selection process, Jadin said. "We're doing very, very direct marketing to site selectors," he said.
Jadin said he doesn't think Foxconn's decision in late July to build a $10 billion plant in southeastern Wisconsin or its consideration of a Madison area location for a separate facility has lured other developers to look here.
The impact has been "very limited, if at all," said Jadin. He said the accelerated interest has been an "ongoing thing" for at least the last 15 months, far preceding the news of Foxconn's interest in Wisconsin.
'Shovel ready' preferred
Most site selectors today are looking for locations that are considered "shovel ready" — that means they have gone through enough planning and engineering advance work that a developer can begin construction relatively quickly.
The state, through the Wisconsin Economic Development Corp., offers a program of certified sites that have met a series of criteria, such as a clear property title, adequate utilities and infrastructure, zoning approval and accessible transportation.
Of 17 Wisconsin certified sites, eight are in the eight-county Madison region. Jadin said that gives the area an advantage.
"We're getting more and more requests that say strictly, 'Show us these certified sites,'" Jadin said.
The certification, confirmed by Deloitte & Touche, costs the community $13,500, said WEDC business and investment attraction director Coleman Peiffer.
MadREP has developed its own "gold shovel" verification that also provides developers a quick start and costs $3,000, Jadin said.
He said the Madison region has a "pretty good inventory" of available property in the 50- to 200-acre range. "But if someone comes forward and says 'I need 1,000 acres,' that's going to be a problem."
Because of the scarcity of vacant industrial buildings, Jadin said MadREP is "in conversation with a variety of developers" to take a risk and build factory-sized buildings without an anchor tenant in place.
"It would put us in a better position on a good number of these requests," he said. "To many of them, we simply have to say, 'sorry, we don't have anything.'"
With the right real estate and the area's bright talent pool, Gay said, "I am very hopeful that our success rate will continue to rise."
Foxconn officials have said the Taiwanese company is considering a possible facility in the Madison area in the health-related field. MadREP issued a request for proposals in August titled "Project Varsity," representing Foxconn's medical division, requesting a 20-acre site that could house a 700,000-square-foot manufacturing building. A decision is expected to be announced in early 2018.
MadREP also is among the 238 bidders for Amazon's second headquarters, which eventually could employ 50,000 people.
The business news you need
With a weekly newsletter looking back at local history.