Although occupying just a slice of the former Oscar Mayer plant, members at The Bodgery community workshop have room to breathe, grow and further develop their crafts and trades in the factory's old garage and machine shop.
With 14,000 square feet, The Bodgery just about quadrupled its size by moving into 740 Oscar Ave. this summer. The makerspace, which includes woodworking, metalworking, jewelry-making and sewing tools, celebrated its grand opening Saturday.
At The Bodgery, the $50-per-month membership fee grants access to machines and tools members may not be able to afford on their own or even store in their own homes. These range from sewing machines to table saws to 3-D printers to laser cutters, many of which have been loaned or donated by current and past members, board President John Eich said.
Eich, who is also the director of the state Office of Rural Health, co-founded The Bodgery with a few other hobbyists about five years ago. His background was in woodworking and carpentry, but with access to so many tools and the knowledge of other members, he's broadened his interests to now include electronics, 3-D printing and more.
"This place has been like a huge playground for me," Eich said.
Tona Williams, a full-time visual and performing artist who joined The Bodgery just a few months ago, has also expanded her interests. On a whim, she decided to take a laser-cutting class. Since learning to use the laser cutter, it's become a favorite of hers.
"This brand new thing I didn't even expect to be doing … has kind of been consuming all my creativity," Williams said.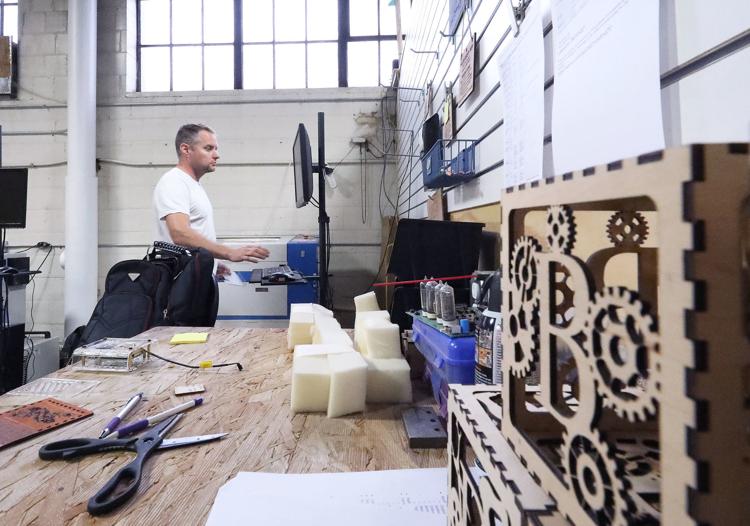 At the old location, 4444 Robertson Road, the tools, machines and workbenches were cramped together wherever they fit rather than in locations where they made sense, said Tom Sundling, who became a member just under a year ago and uses The Bodgery's laser cutters to make wooden signs depicting area lakes. Now, tools and workspaces are ordered by use — sewing machines and knitting and crocheting needles share a room separated from all the dust produced in the woodshop, which is separate from the storage areas and metalworking equipment.
"It's night and day," Sundling said. "The new space is amazing."
You have free articles remaining.
The nonprofit is still putting finishing touches on the space and waiting for city approval on some aspects of the workshop, including ventilation and other safety requirements for spray-painting and welding spaces, Eich said. A member is also finishing up construction on cabinets for a kitchen space.
The Bodgery is one of the first tenants of the 72-acre Oscar Mayer factory site after Kraft Heinz closed up shop in 2017 and sold the campus to Reich Brothers Holdings and Rabin Worldwide, which are redeveloping the site — now dubbed OM Station — for a variety of commercial uses.
"For someone who grew up here, it's very cool to be inside the fence," Eich said. "The Oscar Mayer factory is in our backyard."
The Bodgery holds open house hours twice a week for anyone to come in, and most of the tools and machines — except for those that are expensive to run or require advanced training — are available to use. The Bodgery also holds classes during these hours.
Eich envisions the space drawing in new members, in part because of its more visible location. While members have key-fob access to The Bodgery at all hours, The Bodgery also opens up for community nights twice a week for any local hobbyist to come in and use its wares and meet its members.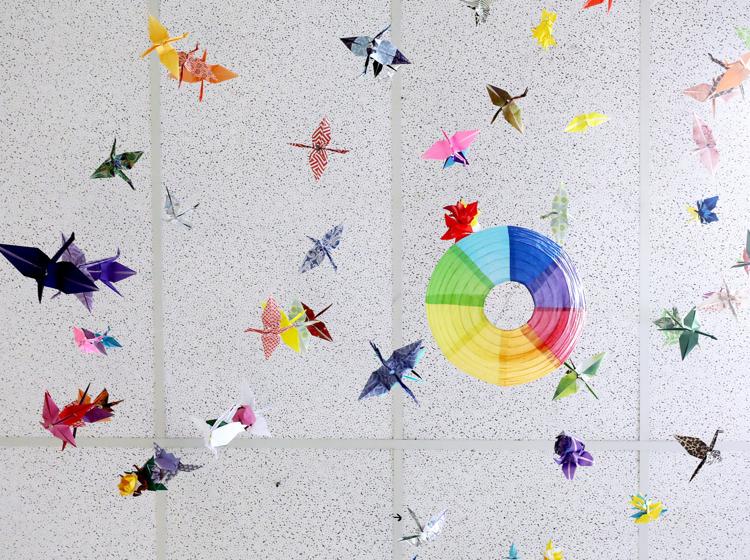 While many members have specific skillsets, Eich said no previous knowledge of any hobby is necessary to join. The Bodgery hosts workshops and classes, and many members enjoy sharing their knowledge — although some do come just to work.
"There's a lot of skillshare," Williams said. "I feel like there really is a community."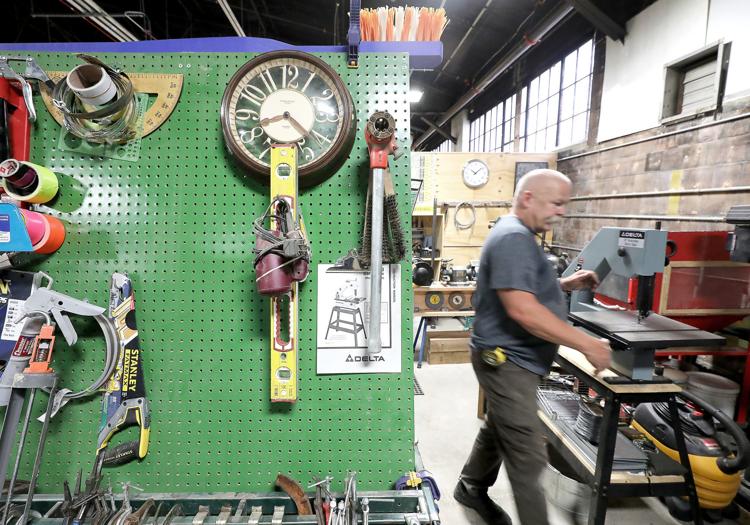 The community is ever growing too, Eich said. The Bodgery now has close to 200 members and only expects more after the grand opening.
The growth presents some challenges though, Eich said. The Bodgery's volunteer-run business model was created when it had just 70 members. With the influx of memberships, Eich said there may be a need to bring on a staff member or more to run the shop.
"We want to make sure we're continuing to offer the level of service that members expect," he said.
The board has just started discussions on whether staff is needed, Eich said, and there is no current timeline for when or if staff is added.