One of the city's oldest pharmacies that is also run as a cooperative is making a plea for its future.
Community Pharmacy, founded in 1972 on State Street, has seen its daily customer counts drop along with sales and reimbursements from insurance companies. And if business does not improve, leaders of the iconic store say they may have to close the business within the year.
"We don't want to close, but we're running at a loss," said Richard Kilmer, who has been a pharmacist at the store since 1984. "We think we're a resource for the community."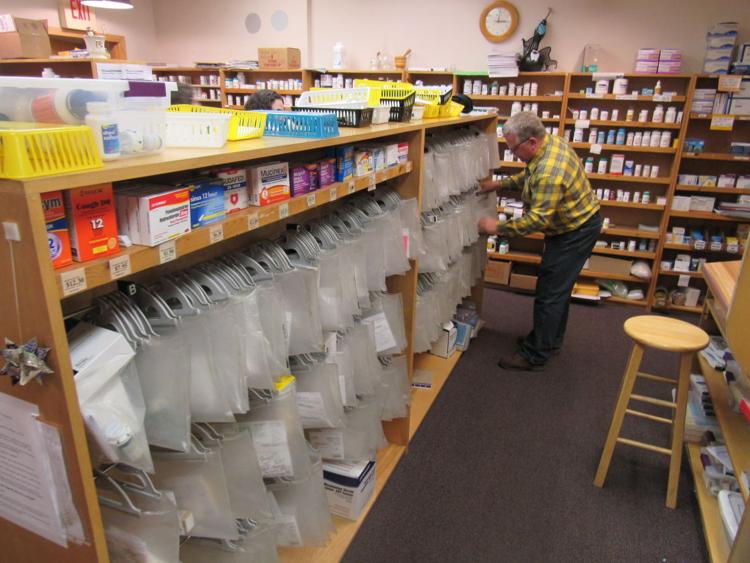 The 3,942-square-foot pharmacy has an address of 341 State St., but fronts West Gorham Street. The shelves feature a range of products and the store promotes affordable options for prescriptions, herbs, supplements, body care and homeopathic remedies. Locally made products are coveted while pharmacists routinely provide consultations that go beyond that of most pharmacies, Kilmer said.
On Thursday, employees began handing out purple pamphlets to customers asking them to buy more products.
"If all of our customers simply made one extra visit per month, our financial situation would be greatly improved," the flyer reads. "If you're unable to buy more, we ask that you talk to your friends and family about your favorite Community Pharmacy products."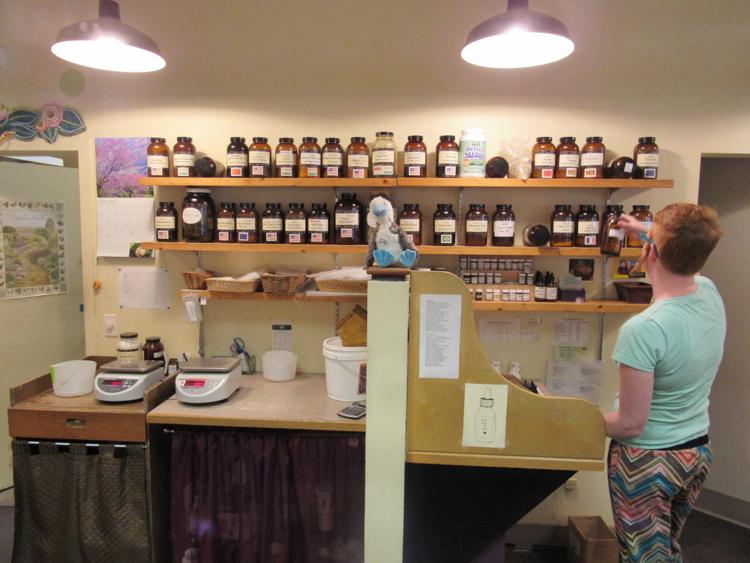 In 2008, revenue dropped below $5 million and is now at about $4 million a year, said Barb Brown, a pharmacy technician. In 2012, daily customer counts dropped below 300 and are now under 200 people a day, Brown said.
A lack of parking, an aging customer base, a shift to online shopping and the departure of other longtime retailers from the State Street area have added to the woes, Brown said. The pharmacy is also located in a highly competitive market that includes national and regional retailers like Walgreens, CVS, Shopko, Hy-Vee and Costco.
Locally owned stores include Mallatt's, founded in 1926 in Madison and now with four stores; and Rio-based Hometown Pharmacy, which has grown to more than 30 locations in southern Wisconsin.
Community Pharmacy, with 25 employees, has laid off a pharmacist, not replaced employees who have left, reduced hours of operation and cut benefits in an effort to remain above water. Losses between 10 percent to 20 percent in each category of sales has been anticipated for the 2016-17 fiscal year.
"We have a lot of sales but the cost of goods and the expenses take all of our profits," Brown said. "The last few years we've run at a negative."
In October, in an effort to expand its footprint and serve customers on the city's Far West Side, Community Pharmacy opened a 1,400-square-foot location at 6333 University Ave. in Middleton with ample parking and easy access.
"We did it at a time when we thought our reimbursements weren't so bad and then our reimbursements were cut 20 percent," Kilmer said. "So the money we thought we could invest into Middleton is not here. It's a double combination (of factors) trying to get a new business open and now (the State Street location) is losing money."
The pharmacy was founded in 1972 at 666 State St. as Wisconsin Student Association Pharmacy and switched to a workers collective model in 1974. The business moved to its current location in 1984 and became a worker cooperative in 1995. Its lease expires in 2022 and the landlord has worked to reduce the rent.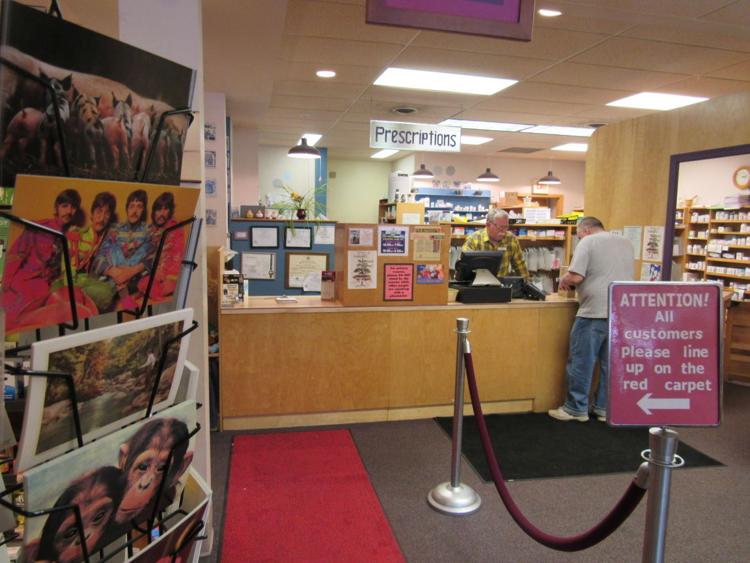 According to the UW-Madison Center for Cooperatives, there are about 35,000 co-ops in the country with Wisconsin being home to about 1,200. Co-ops can be used in a variety of businesses including credit unions, hardware stores, housing and grocery stores, but the majority are related to agriculture.
Community Pharmacy is believed to be the only, or one of the very few, pharmacies in the country that's a co-op — a worker-owned cooperative model in which the business is owned and controlled by employees, rather than end users.
According to the Center for Cooperatives, worker members directly benefit from the business' success with profit distribution based on some combination of job position, hours worked, seniority and salary. Examples locally include Isthmus Engineering & Manufacturing and Union Cab.