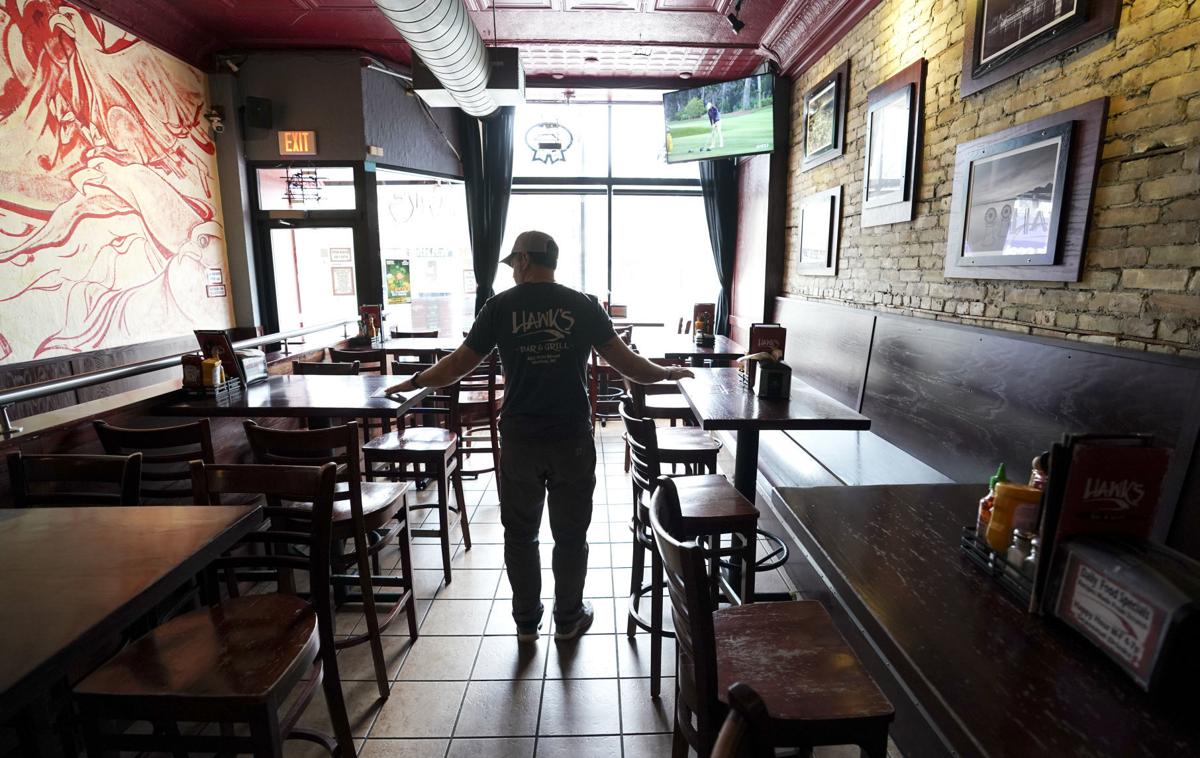 Close to half of Wisconsin businesses say they won't survive longer than 10 months under the current circumstances amid the COVID-19 pandemic.
About one-third of respondents to a survey conducted by UW-Oshkosh, the Madison Region Economic Partnership and other economic groups around the state reported they would likely be able to survive for more than 10 months, if shutdowns relating to the pandemic persist.
The survey was conducted between May 4 and 17, during which time Gov. Tony Evers loosened some restrictions on retail shopping and the state Supreme Court subsequently repealed almost all of his "safer at home" order. Because of these changes during the survey period, the responses to the question referring to "current conditions" might not have been made with the same understanding.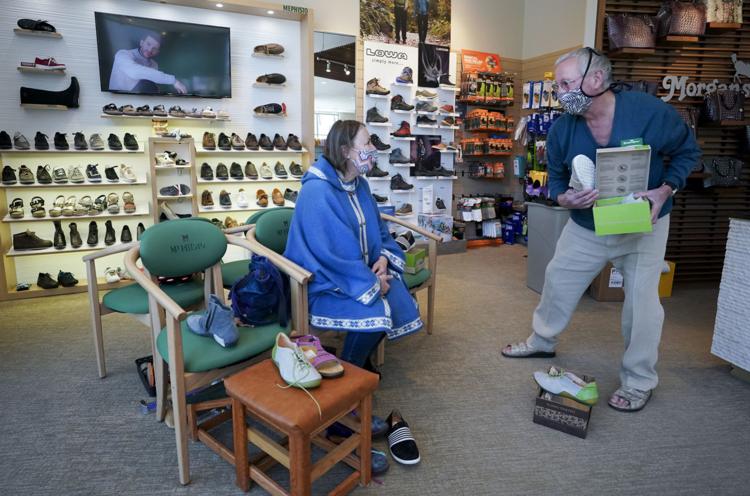 "This is why we're going to ask those questions again in June and July and so on," said Jeff Sachse, interim director of the UW-Oshkosh Center for Customized Research and Services.
This is the second survey conducted by this group of organizations, the first being in April, with the intent of helping economic development organizations and government entities identify how businesses are coping with the pandemic and where help might be most needed.
About 65% of respondents said they were open at the time of completing the survey, but about one-quarter of businesses said they would need assistance of some kind to reopen. MadREP president Paul Jadin said it is "absolutely critical" that economic development organizations focus on the businesses needing that help to get doing again.
"There are an awful lot of businesses out there saying, 'Please help me,'" Jadin said.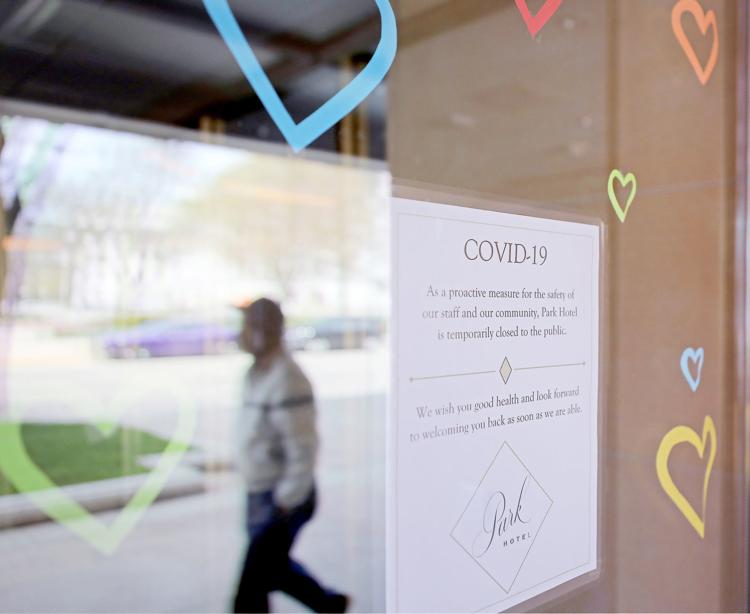 A smaller percentage of businesses in this month's survey said they would permanently close if conditions continued for more than three months. This month, about 23% of businesses said they would close, compared to more than one-third reporting they would likely close during the survey conducted in April.
Sachse said it's hard to determine what that change means without further study because some of those businesses may have closed, altering the percentages.
"Several of the businesses that responded to the April survey suggesting they had low levels of survivability did not respond to the May survey," Sachse said. "We're going to be doing some tracking and following-up with those nonrespondents and seeing if those businesses are still viable."
Businesses across the state saw dramatic losses in April, although those losses were smaller than the March losses the businesses reported.
"It is encouraging to see reductions in inventory and income losses, though respondents are less optimistic about their ability to recoup these losses," Sachse said in a statement. "It will be equally critical to trace the survivability of vulnerable firms now that we have started to reopen the state's economy."
COVID-19 in photos: How Wisconsin is managing the pandemic
Bus Shields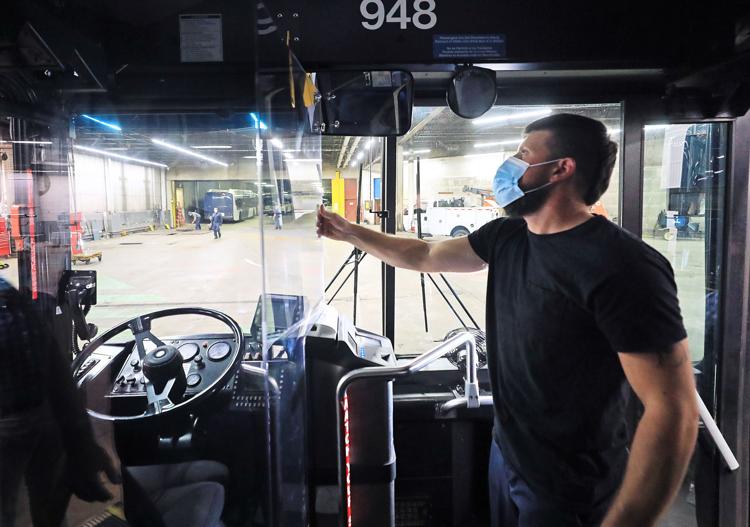 UWClasses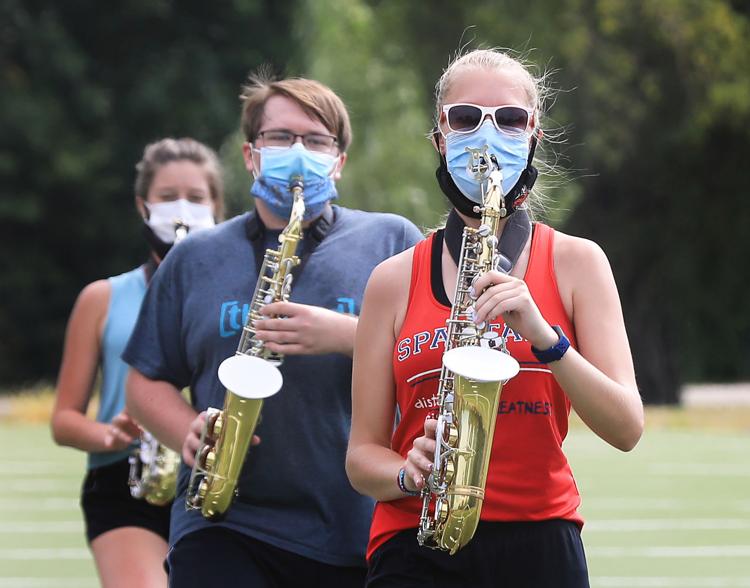 Virtual Learning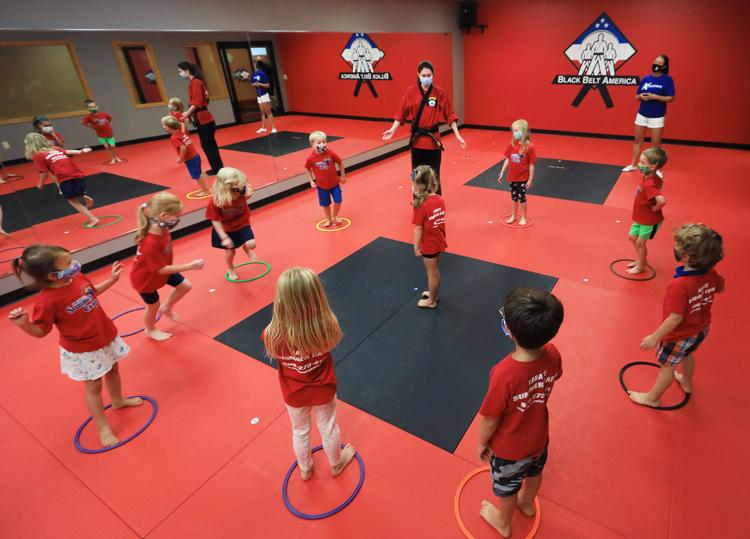 UW Opening Covid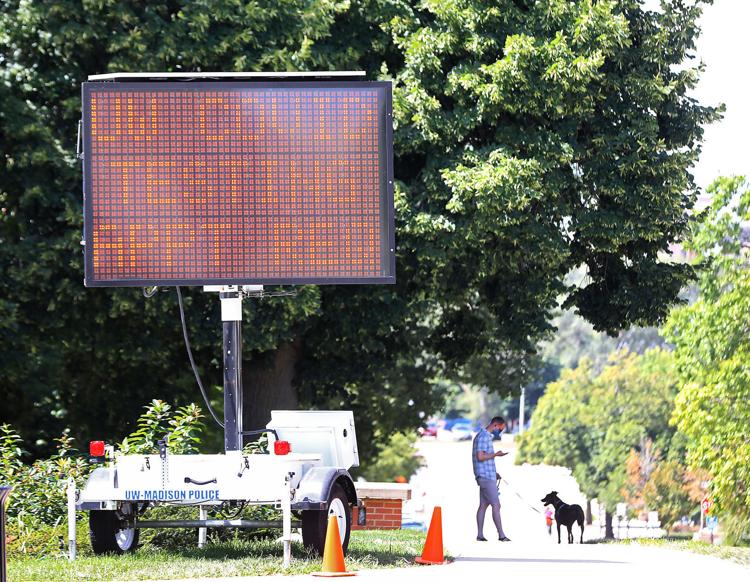 UW Move In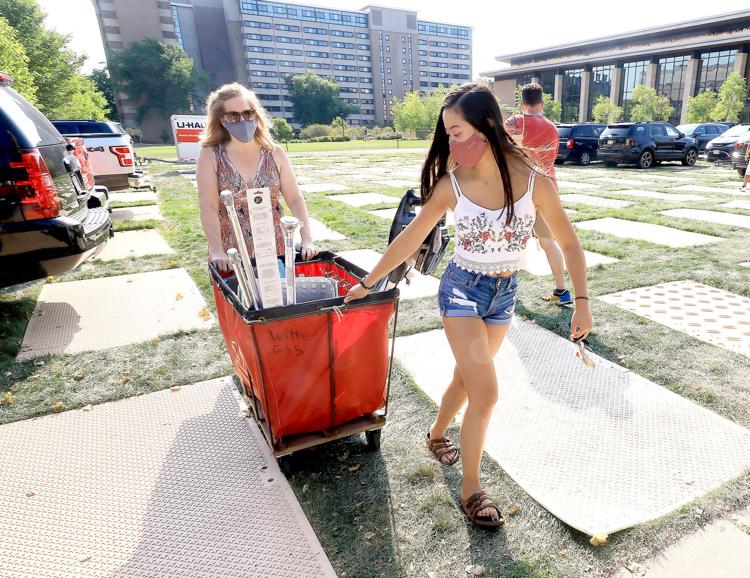 UWClasses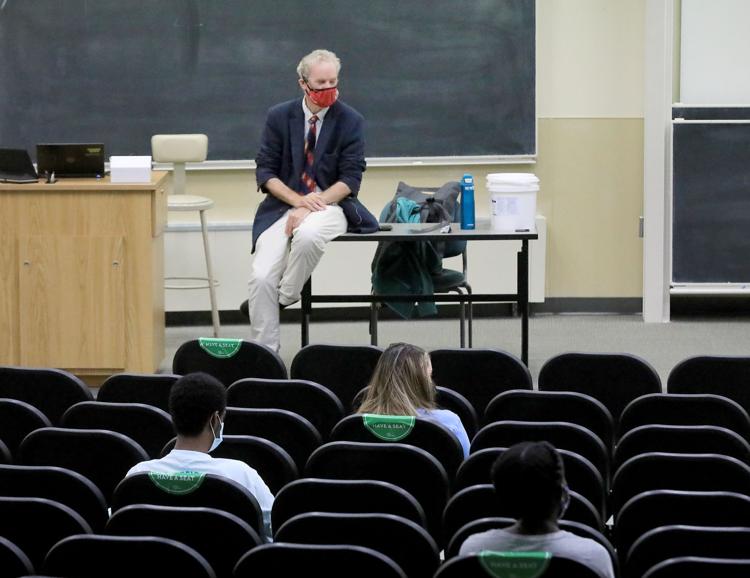 UWClasses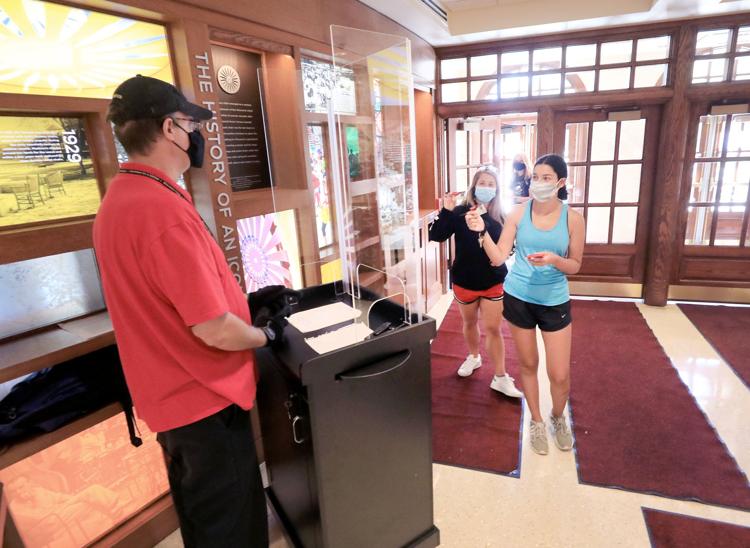 UWClasses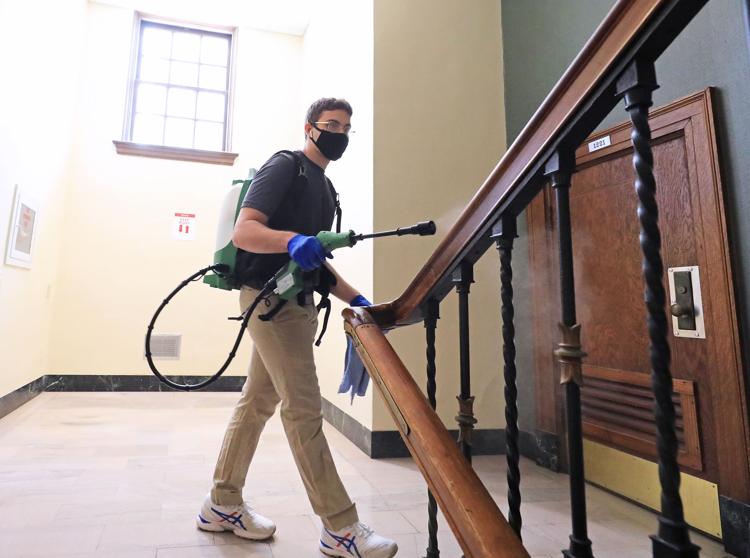 UWClasses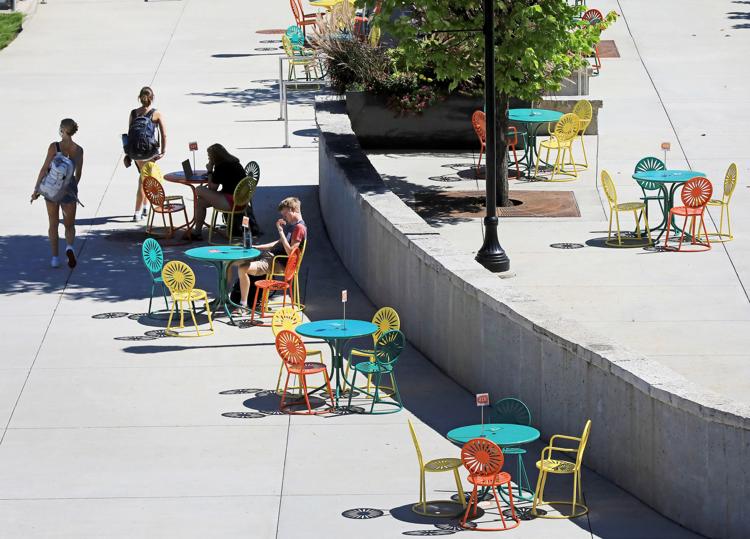 Trucks Feature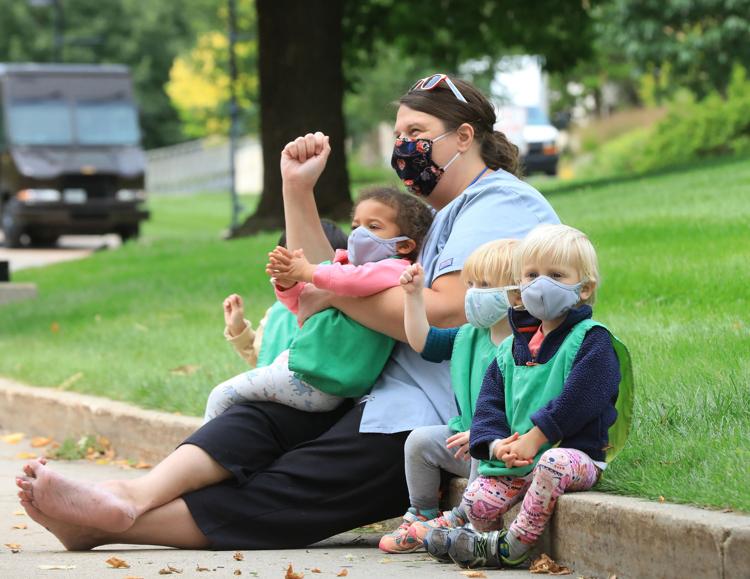 Playtech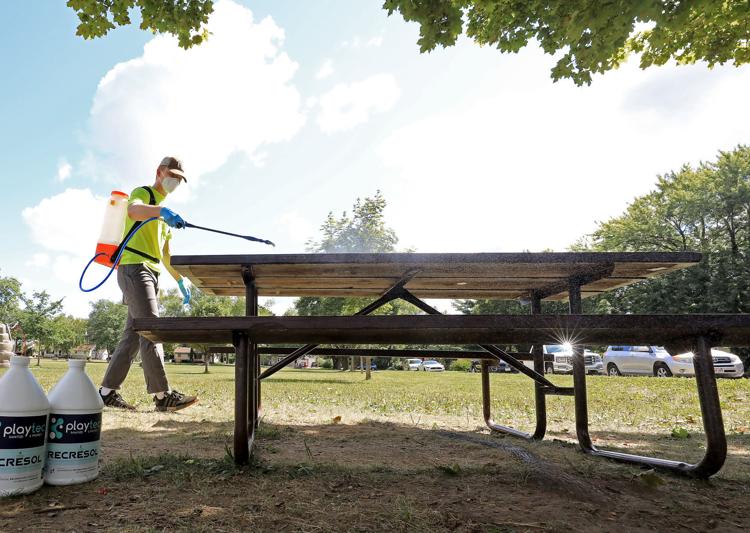 Covid Dental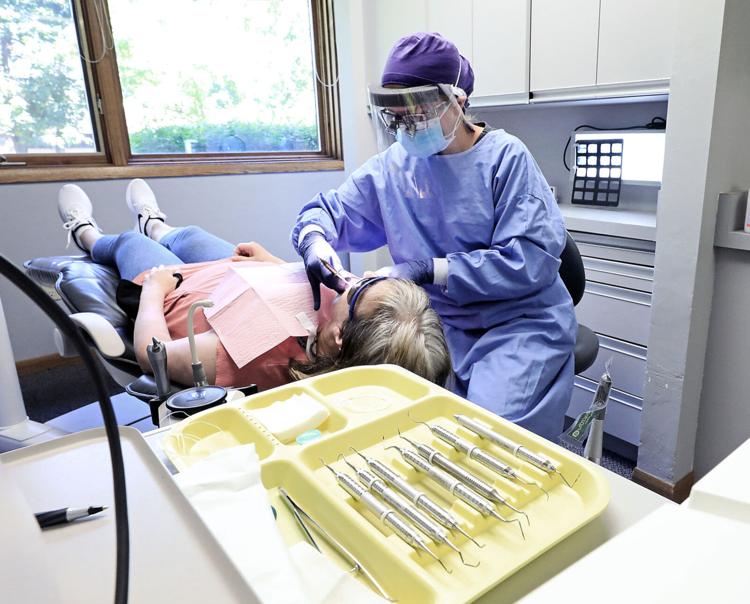 DaytoRemember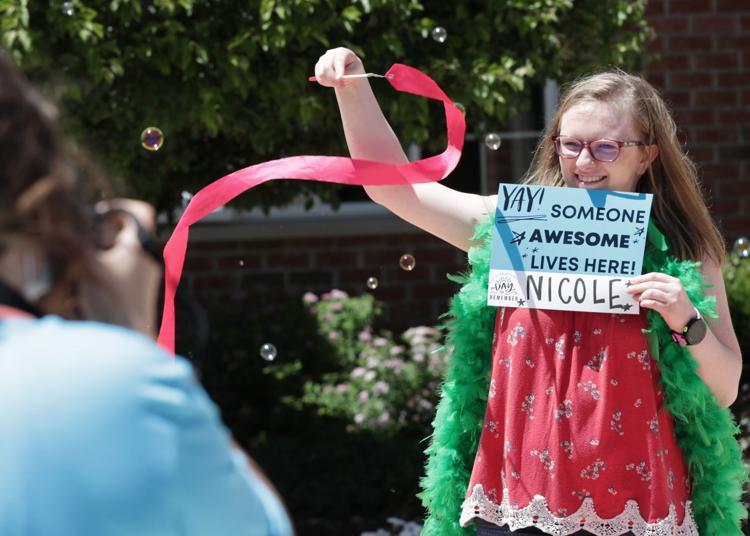 VilasZoo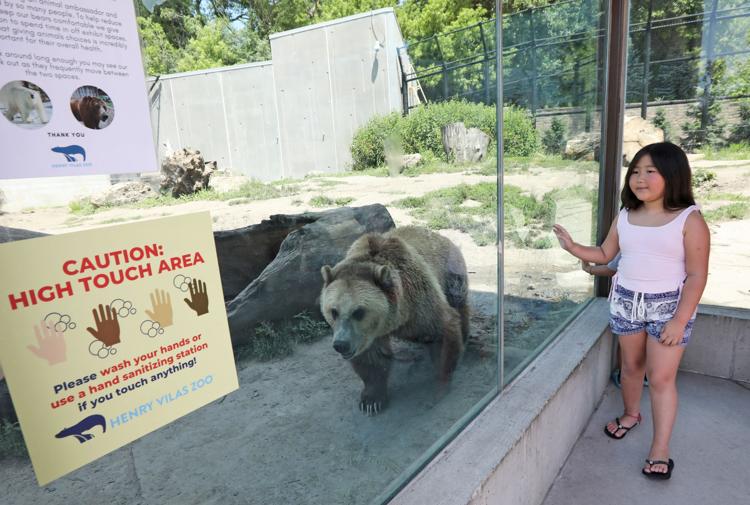 RoshHashanah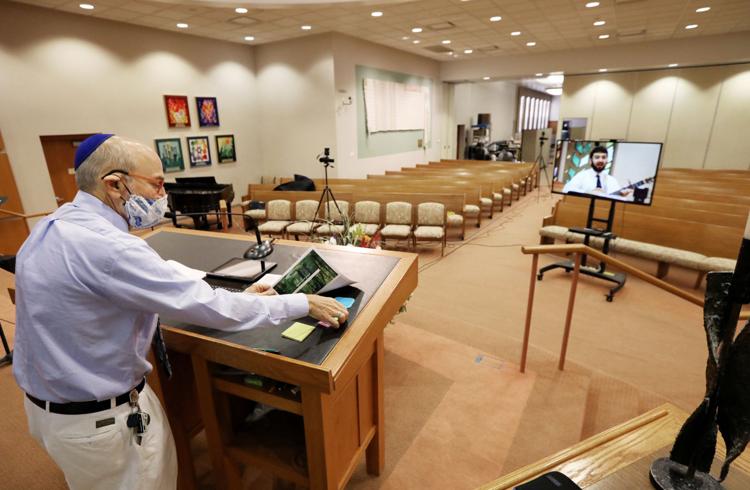 Requiring masks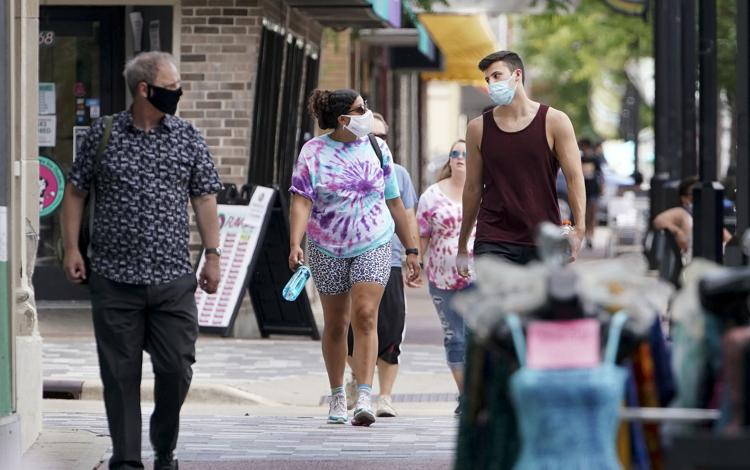 In-person absentee voting begins
Middleton High drive-up graduation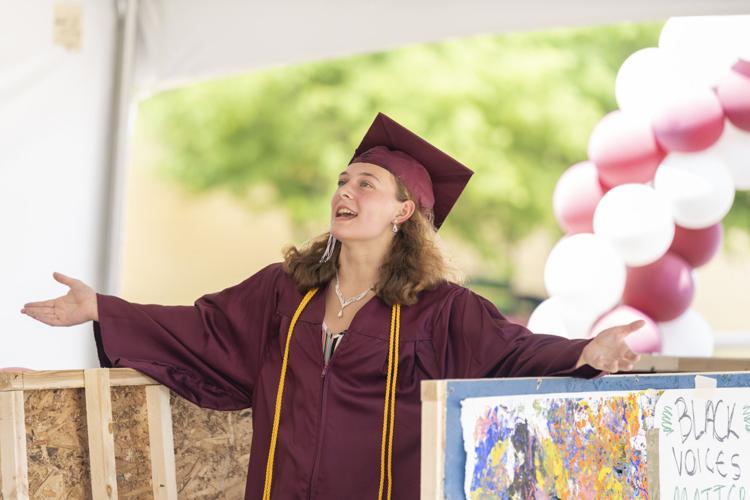 Anti-mask protest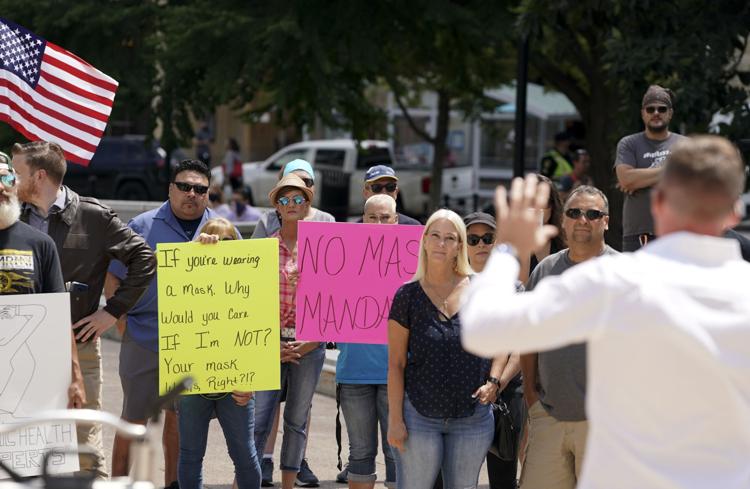 Making COVID-19 masks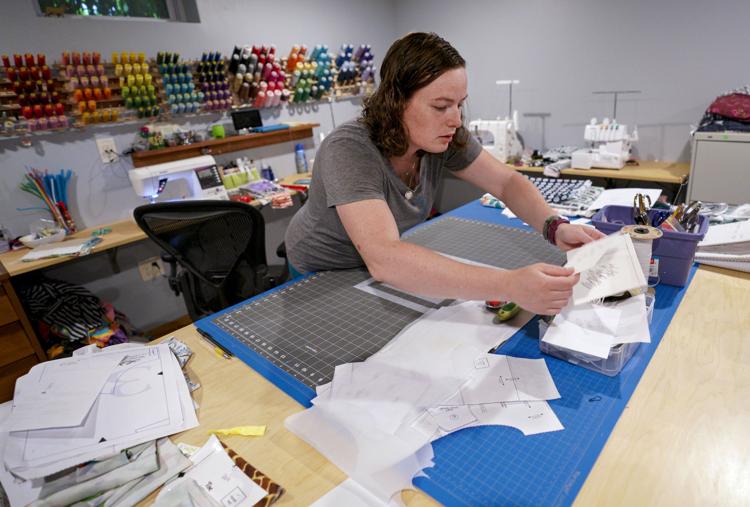 Shortage of coins
Goodman Pool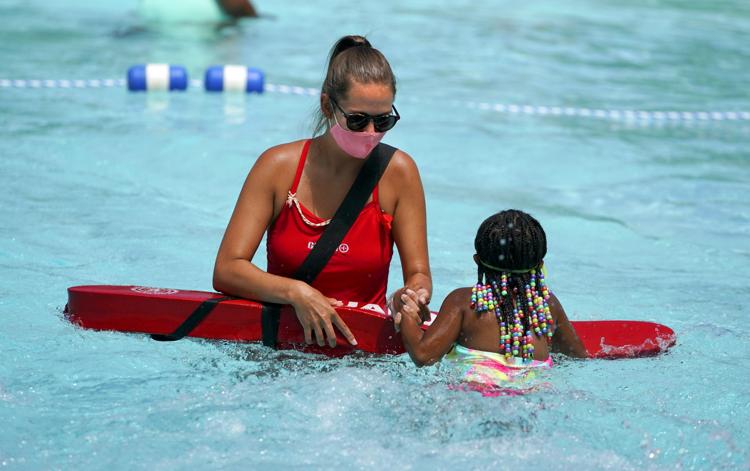 Goodman Pool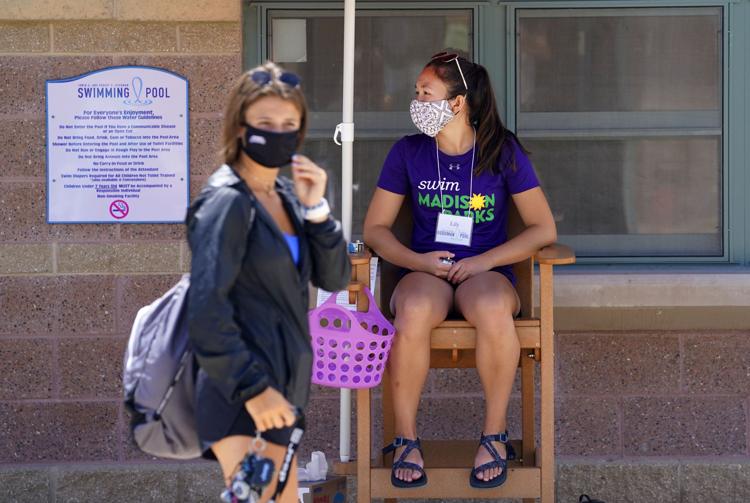 YMCA summer camp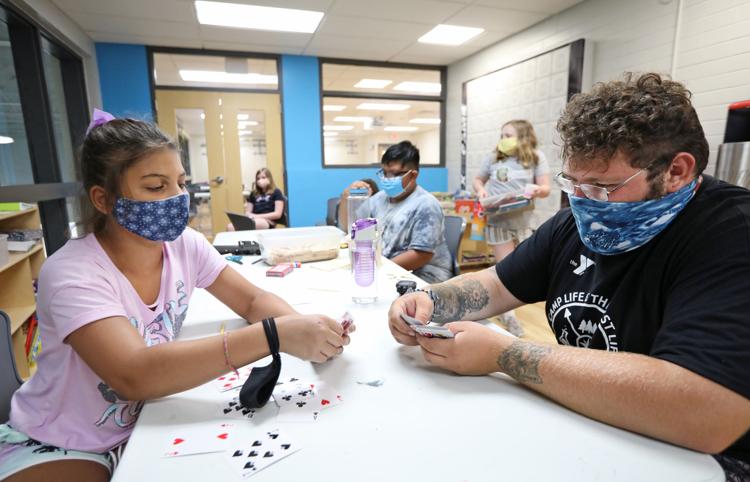 100,000 masks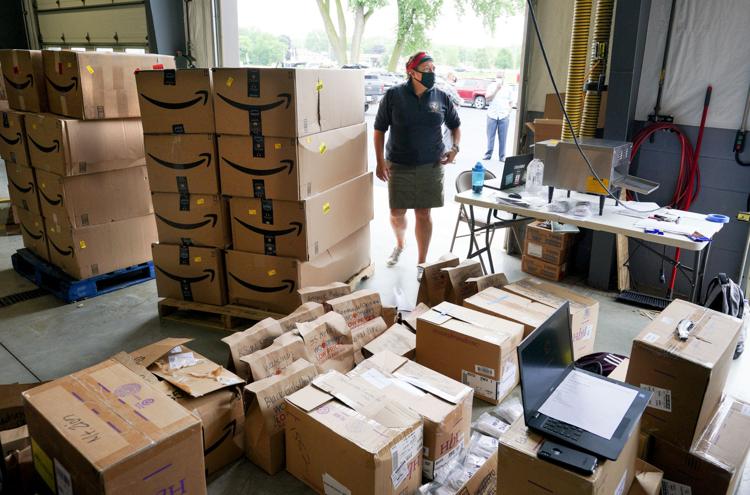 Contact tracing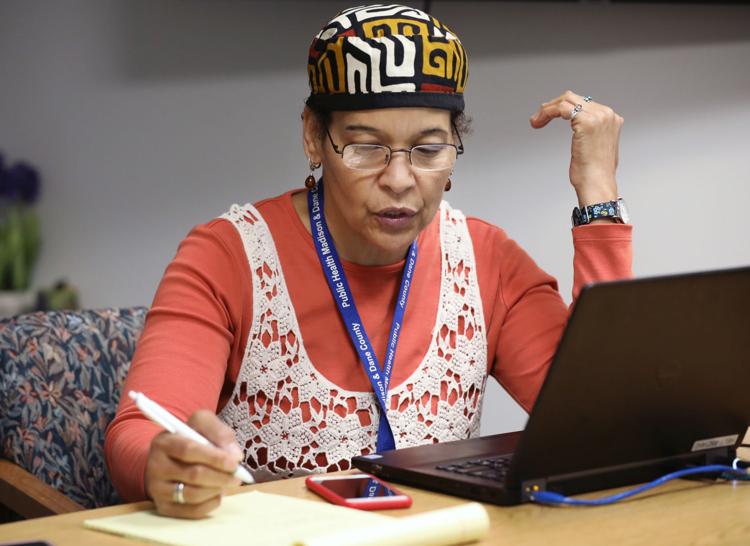 Doctor talking to patient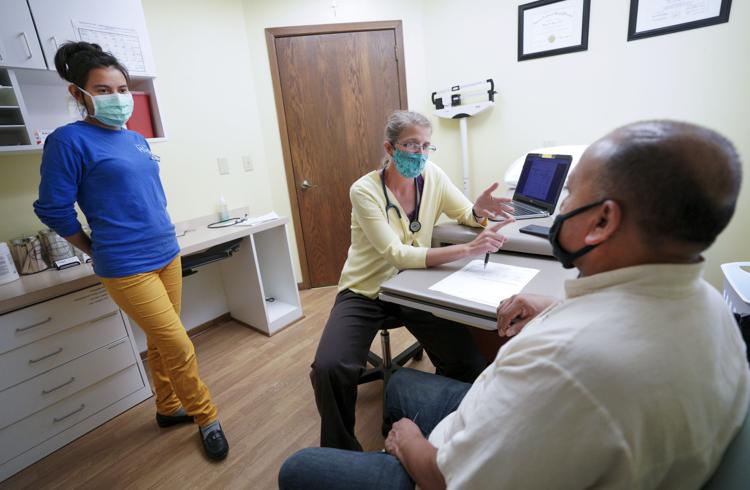 Outdoor class at Pinnacle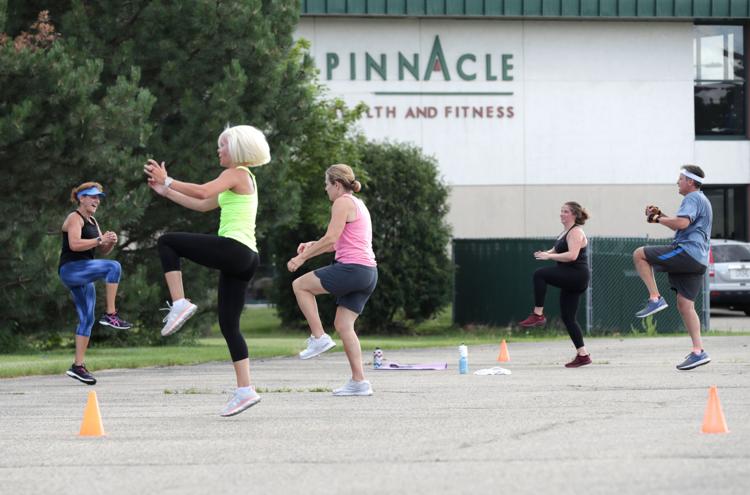 Punching bag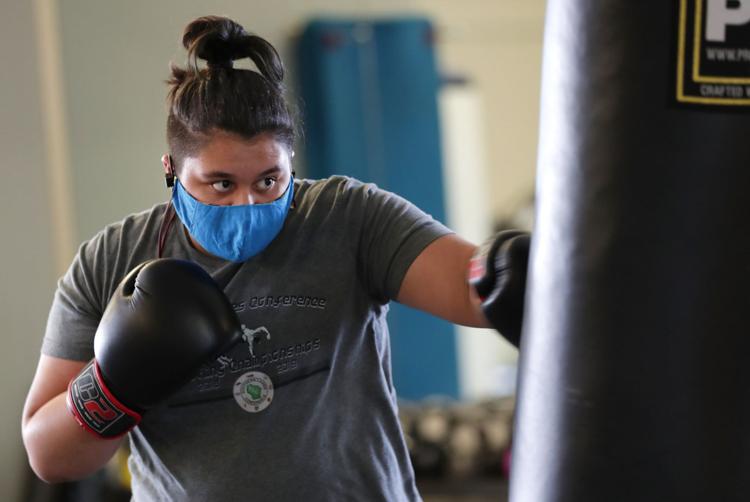 Starlite 14 drive-in theater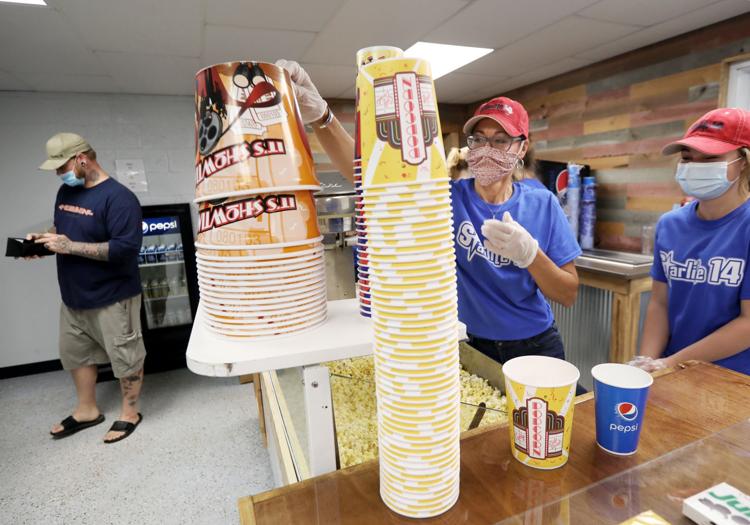 Starlite 14 drive-in theater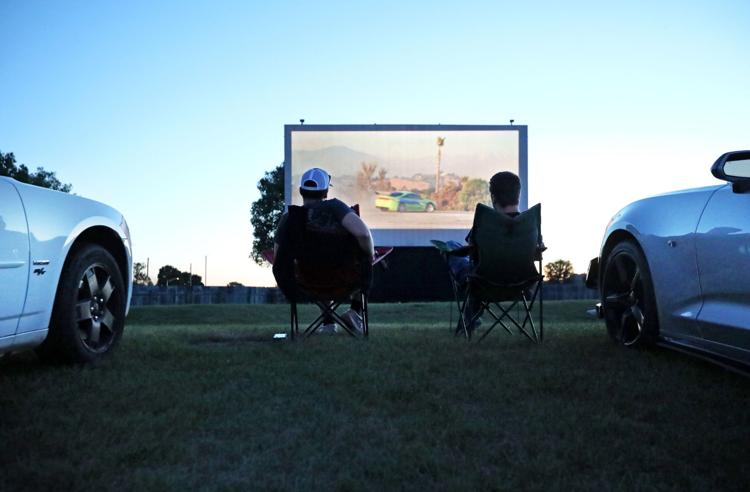 Masks to be required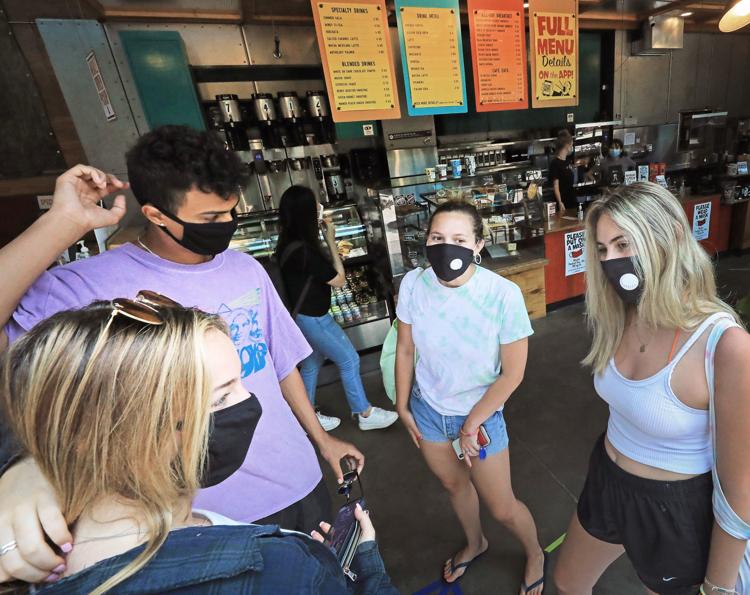 News conference on masks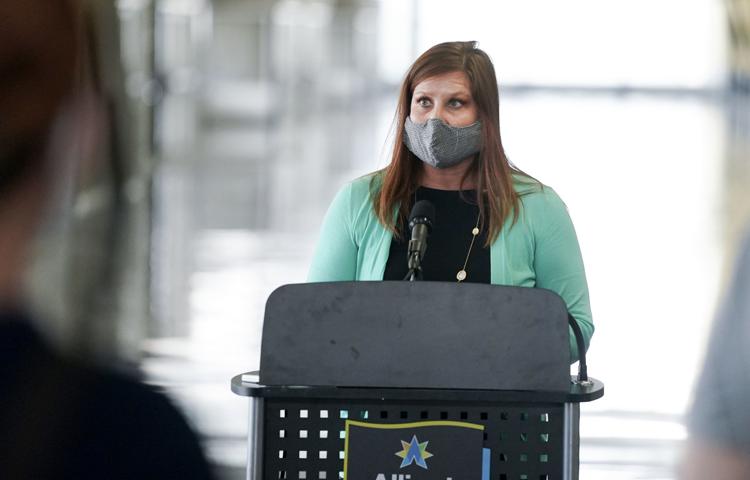 Covid cleaning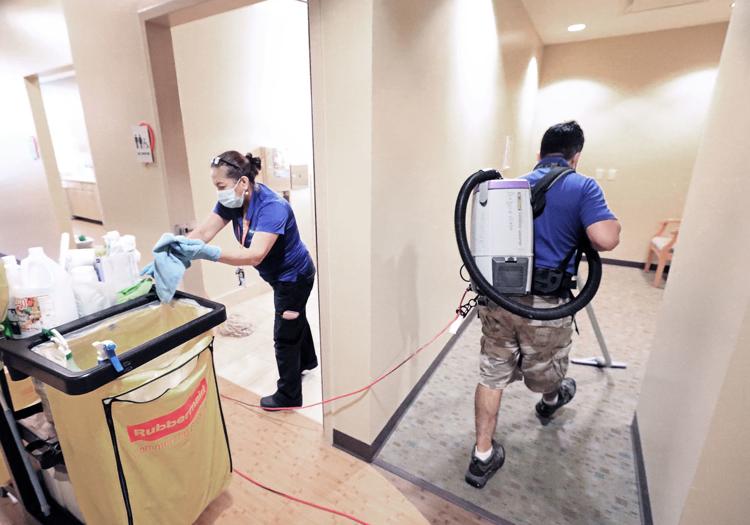 Bar closings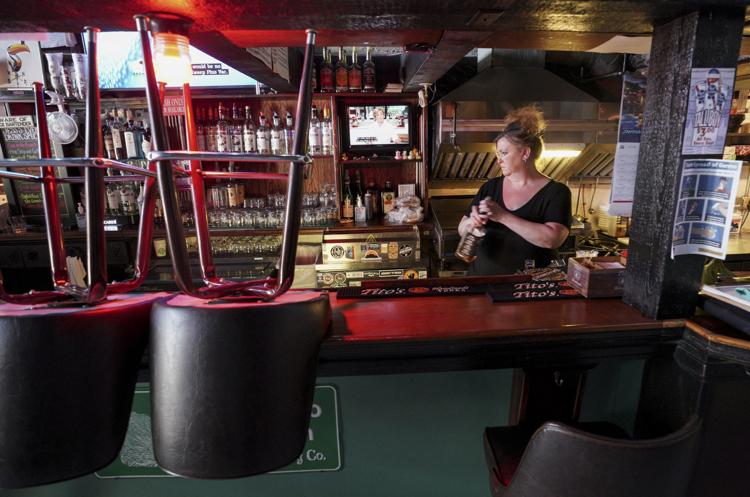 Homeless camps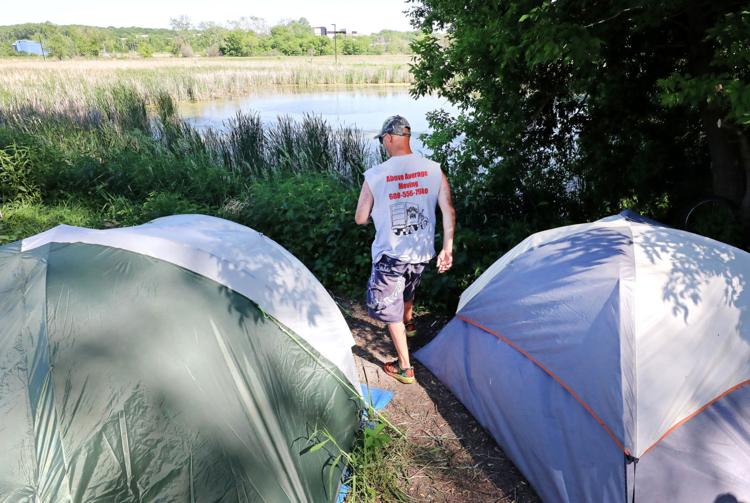 Homeless camps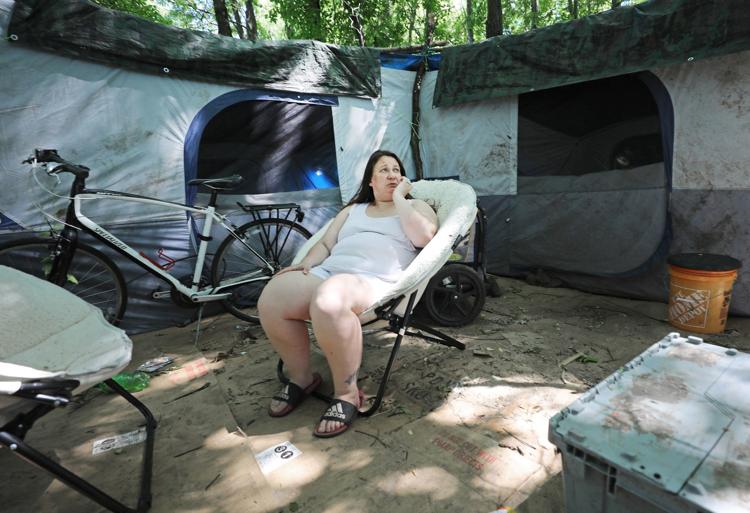 Testing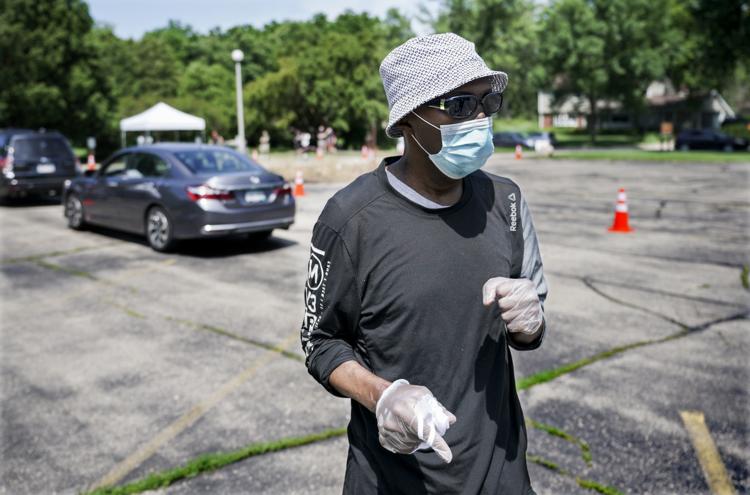 Testing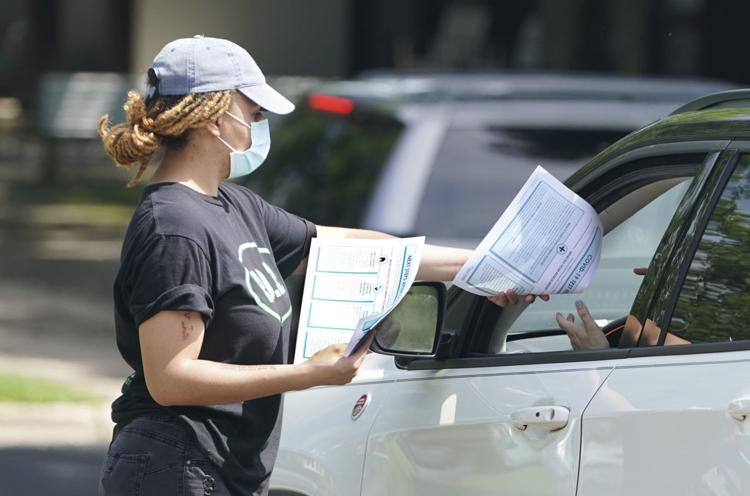 Virus testing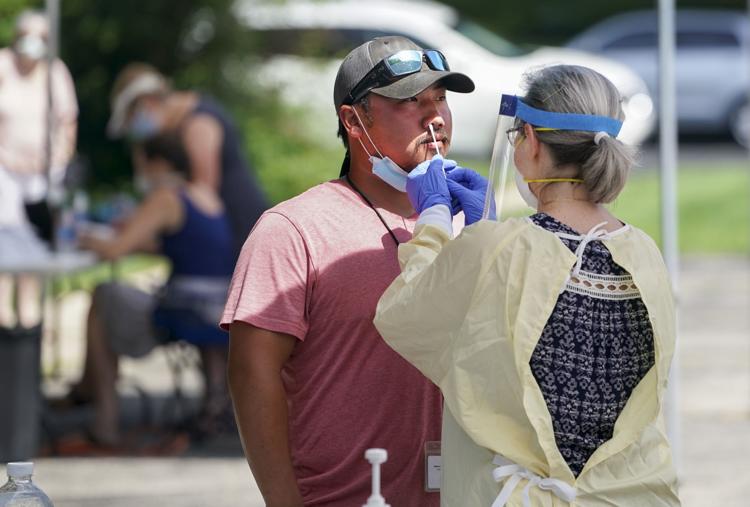 Henry Vilas Zoo reopens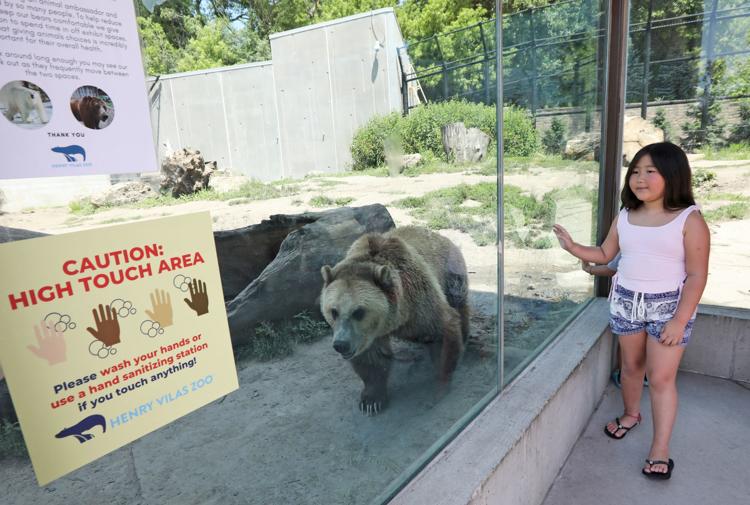 Union Terrace reopening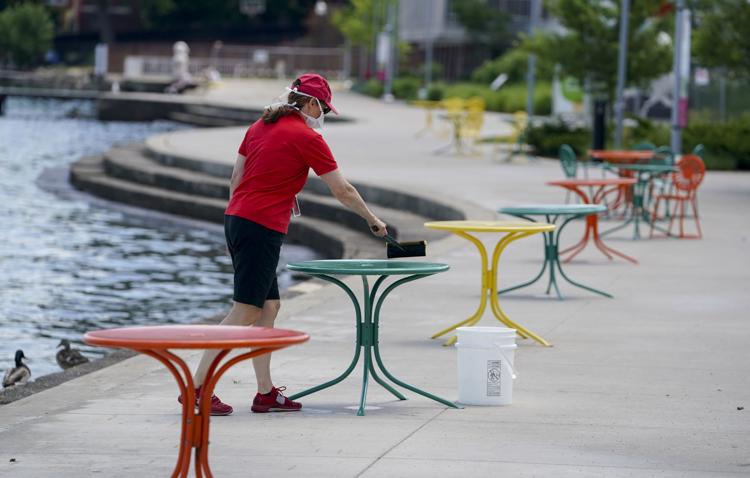 A Day to Remember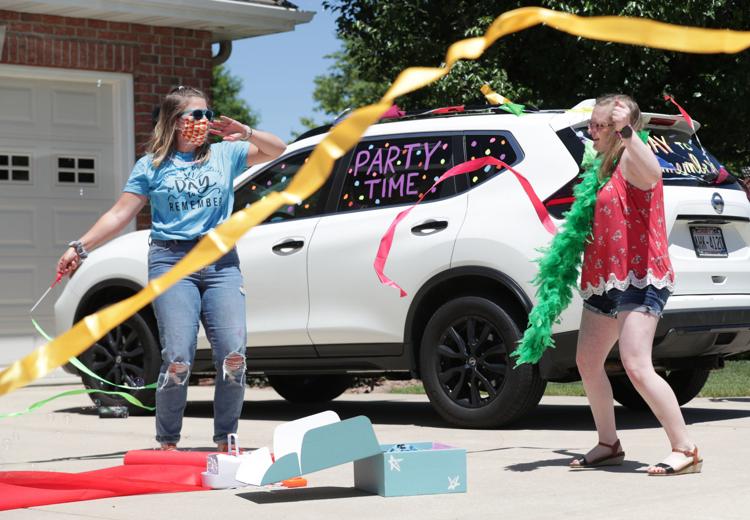 West High grads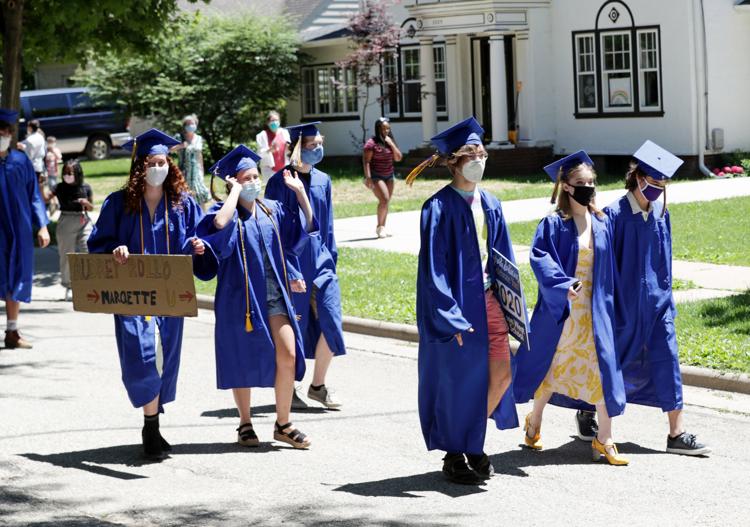 Pool openings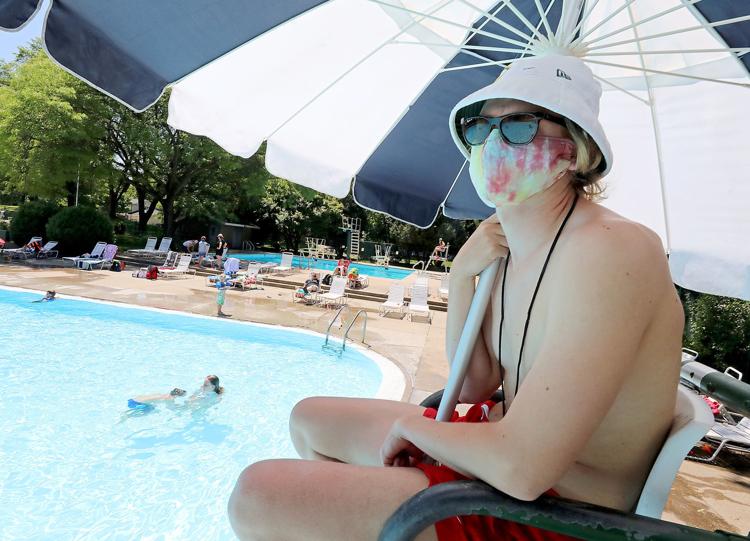 Grads on the Yahara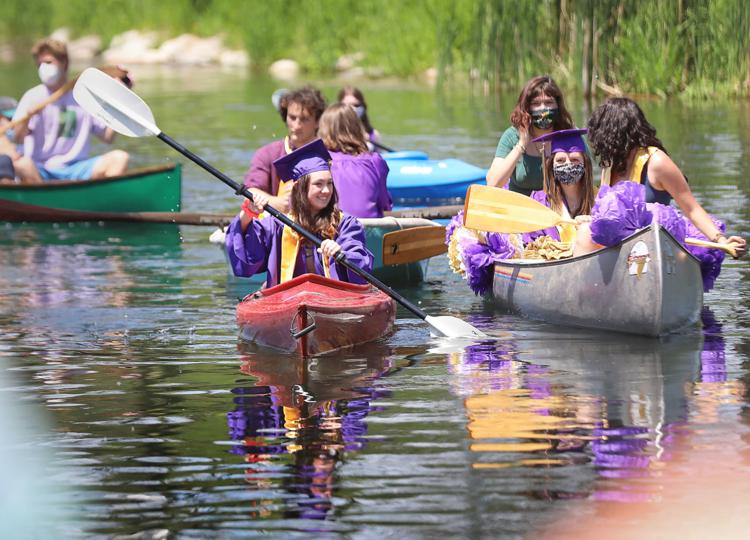 Fifth-grade graduation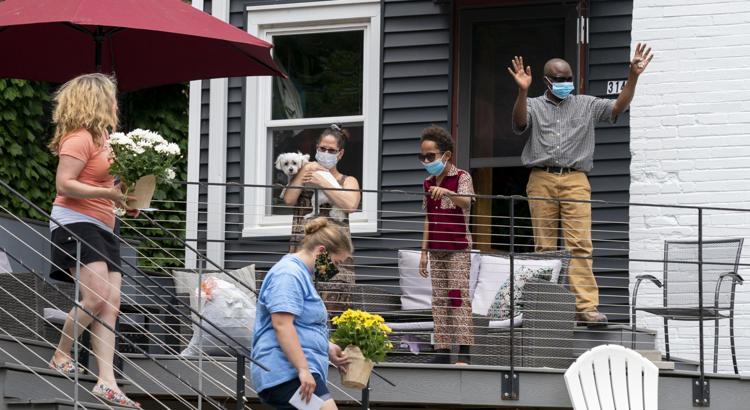 Tribes battling steep losses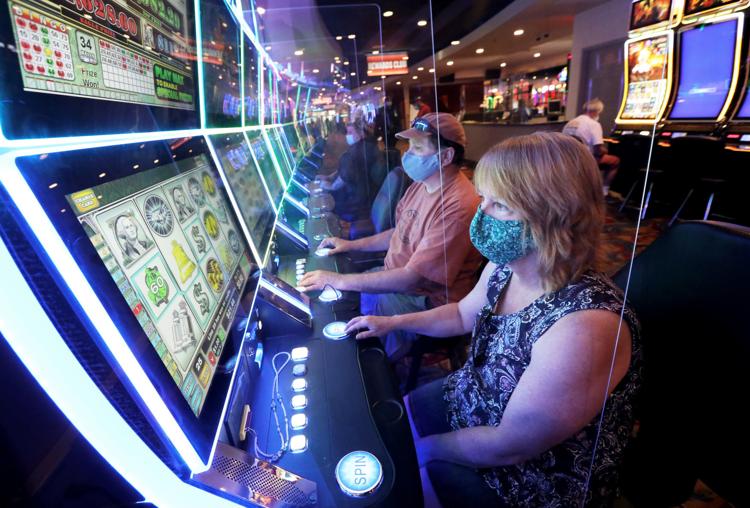 COVID-19 openings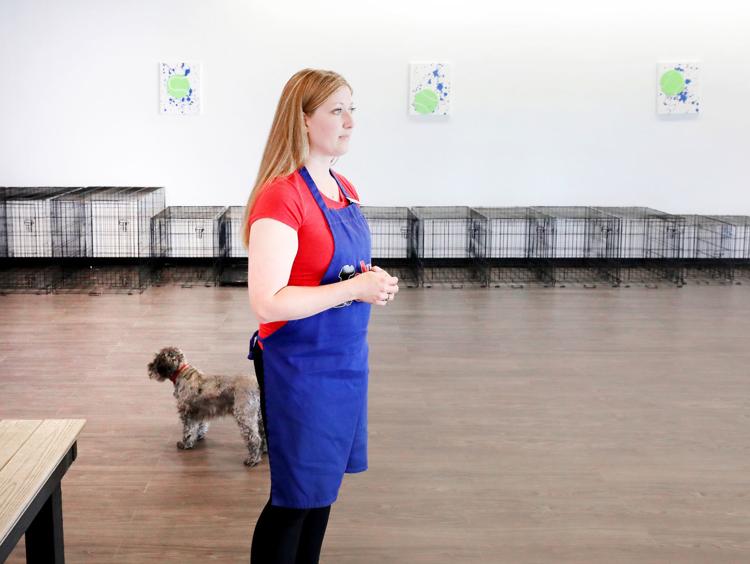 Picking up belongings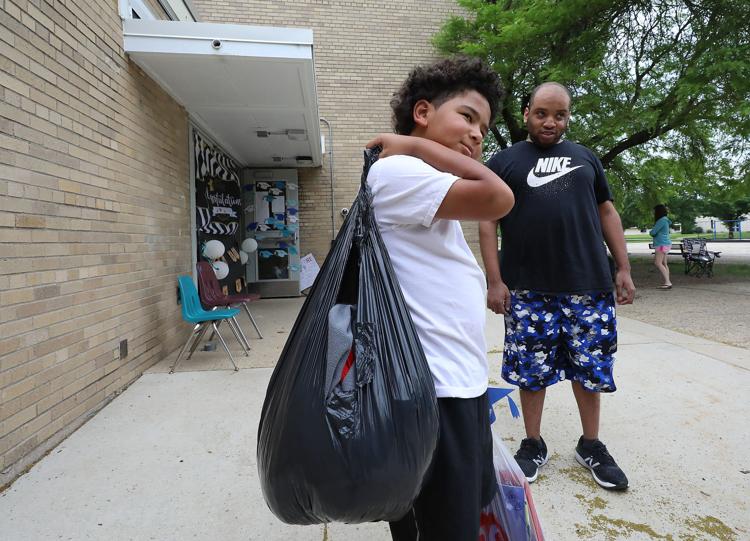 Downtown Businesses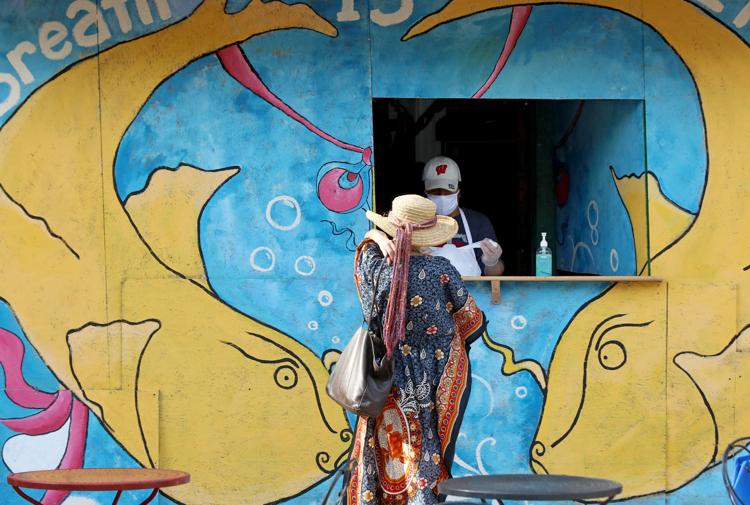 Covid transportation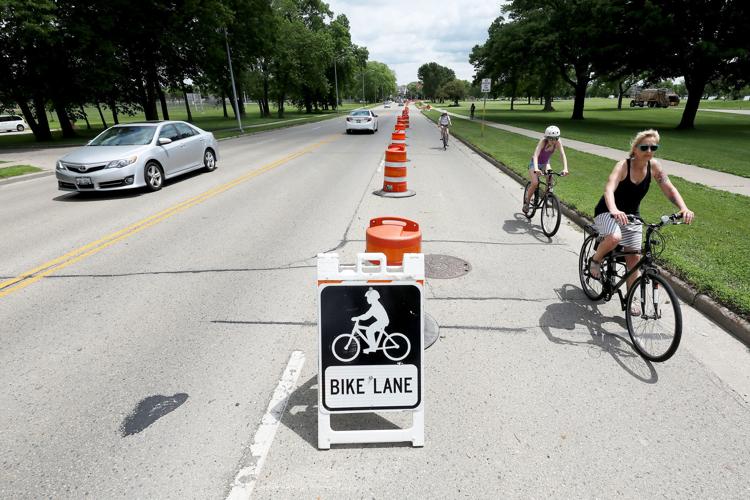 Church capacities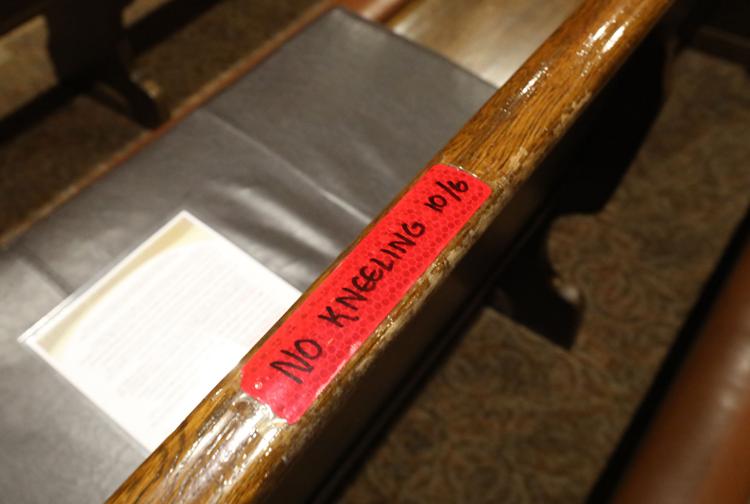 Church capacities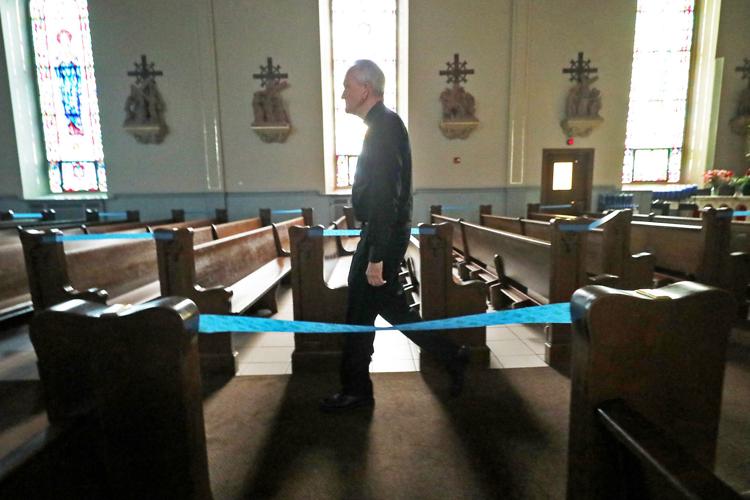 Prepping for reopening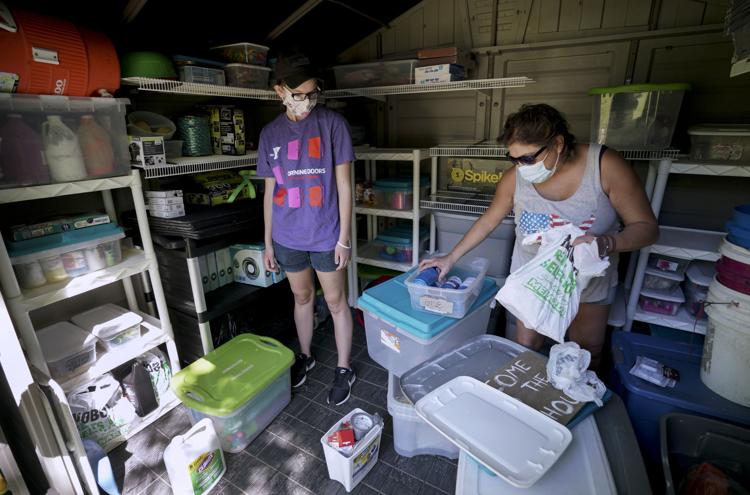 Warner Park - screening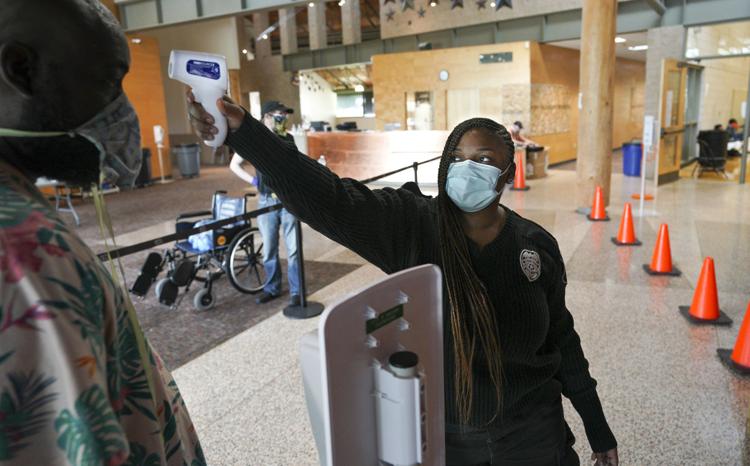 Outdoor Dining East Main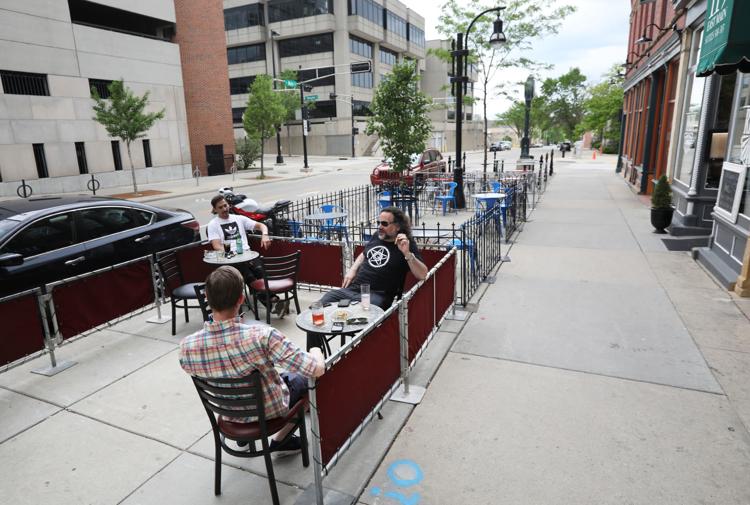 Spacing out customers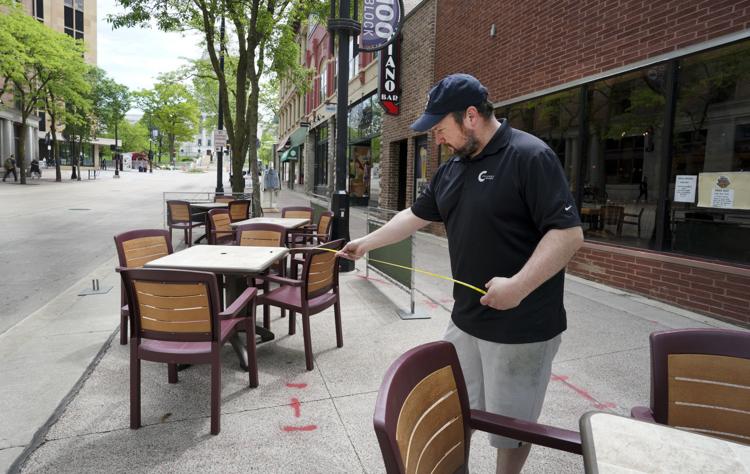 Getting a tattoo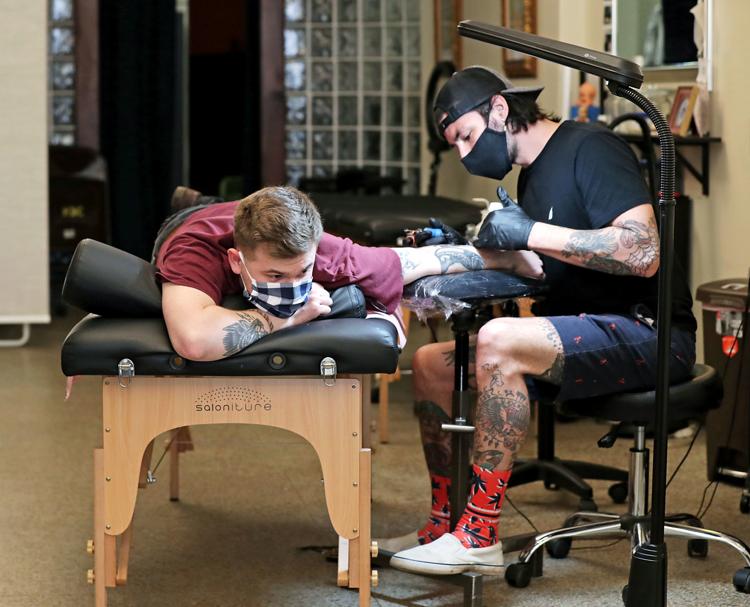 Memorial Day ceremony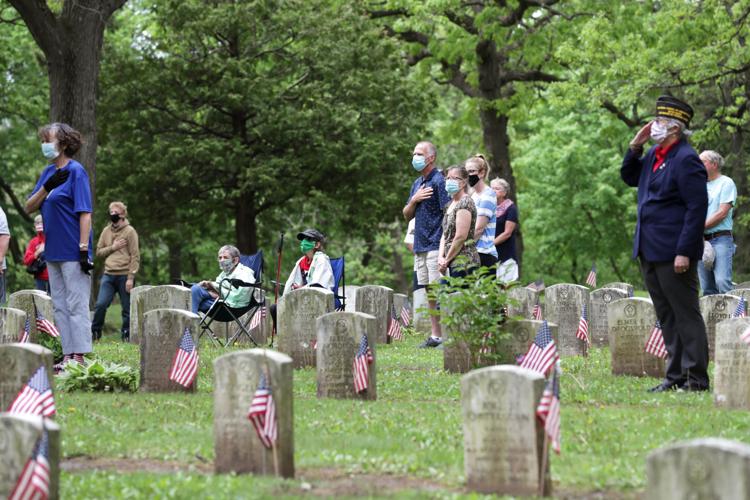 Memorial Day weekend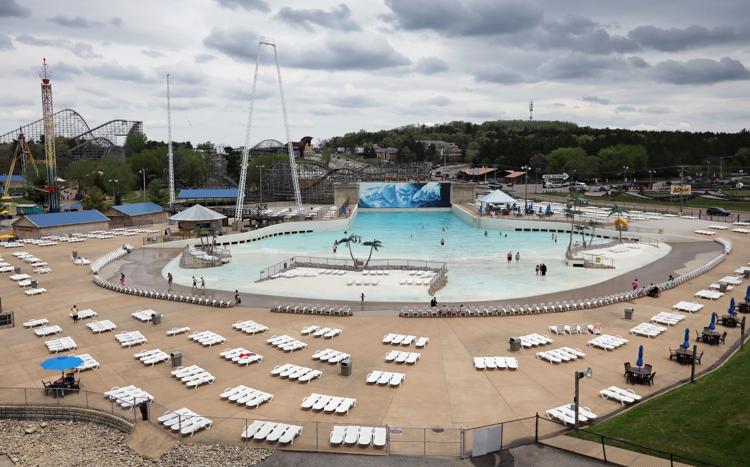 Tom Diehl, Tommy Bartlett Show not opening 2020, State Journal photo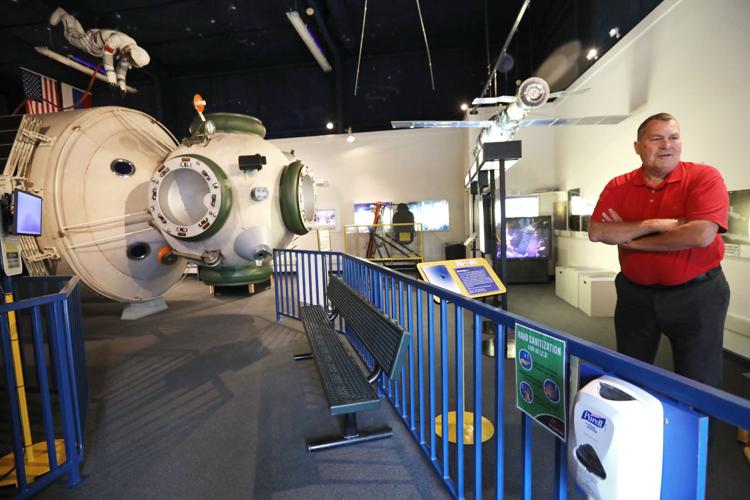 Salons Opening
Fitness openings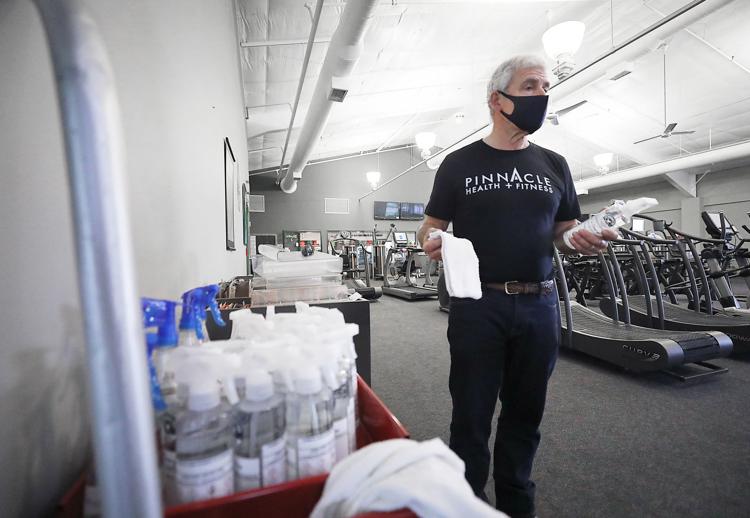 Duck Pond Drive-In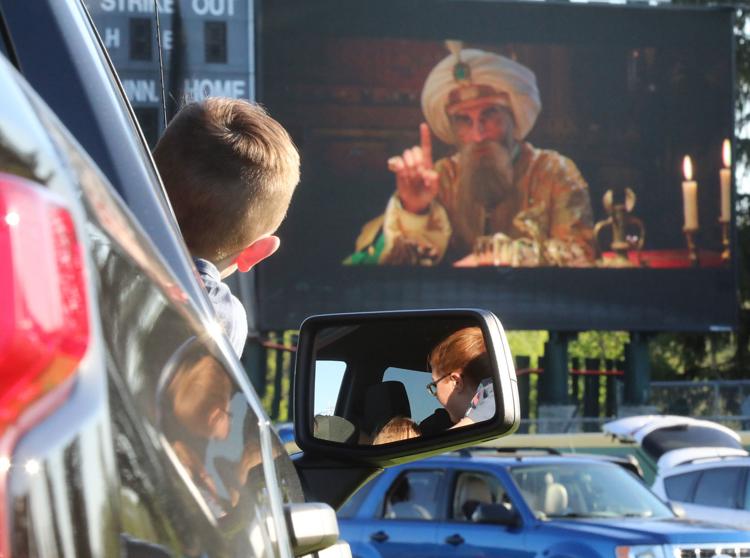 Memorial Union crowd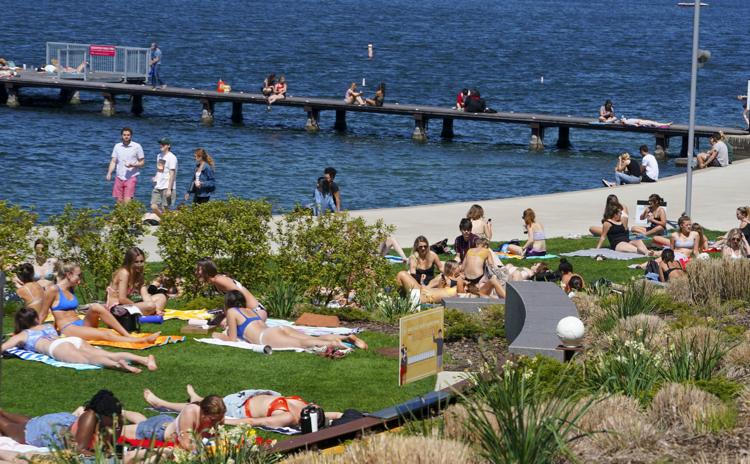 Child care at YMCA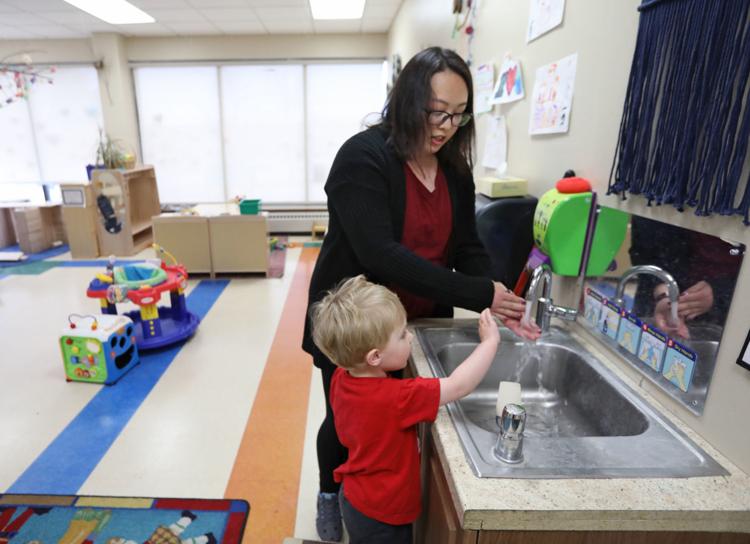 Bikers on Arboretum Drive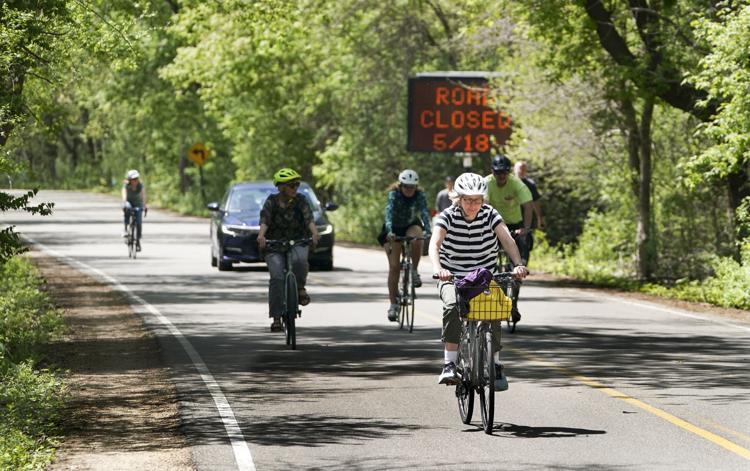 Brittingham Boats
Restaurant open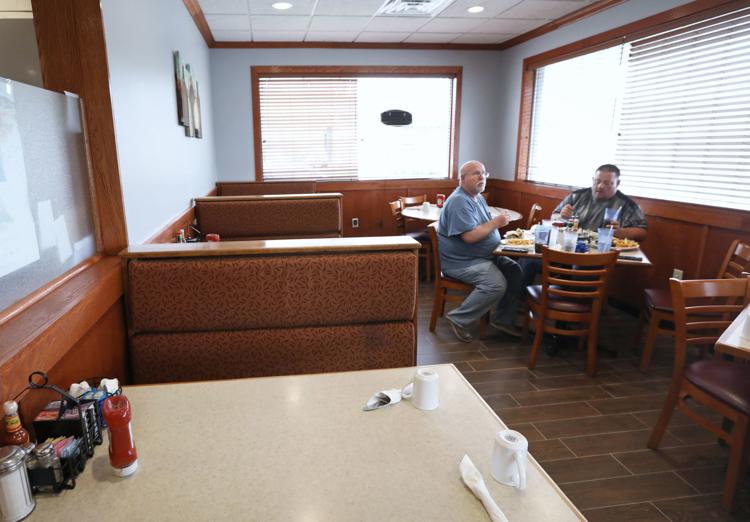 COVID-19 businesses reopen
Restaurant, bars reopen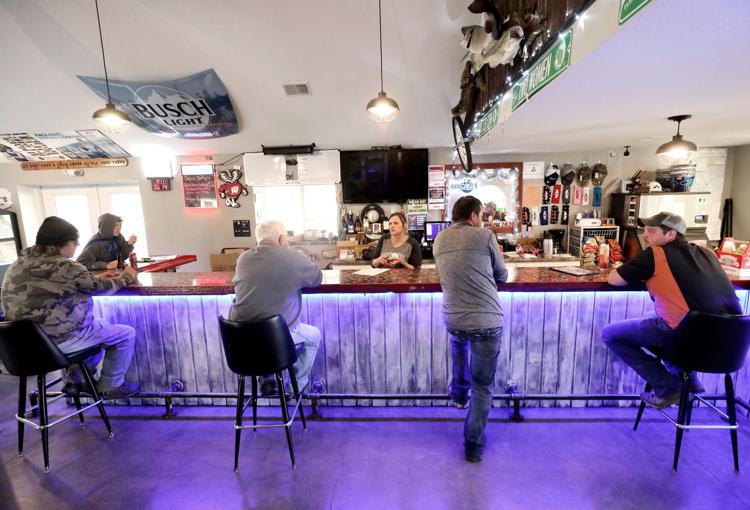 Dentist with patient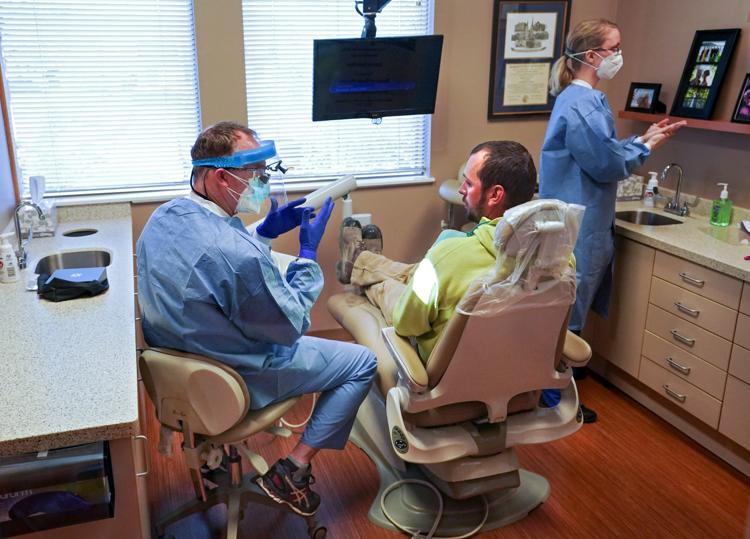 Dane County institutes order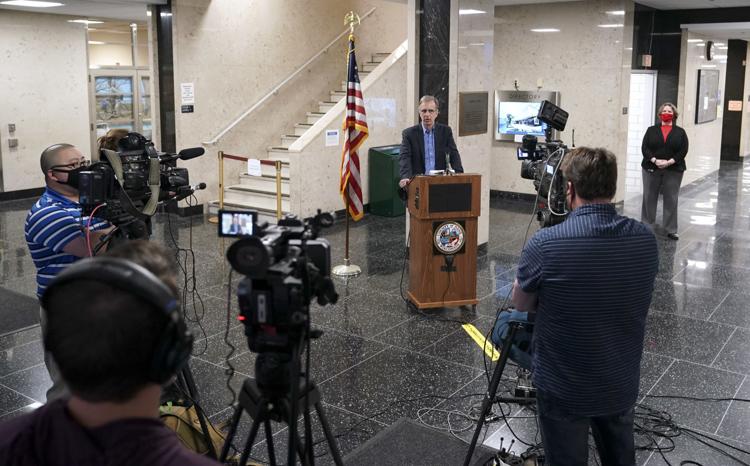 Carry-out food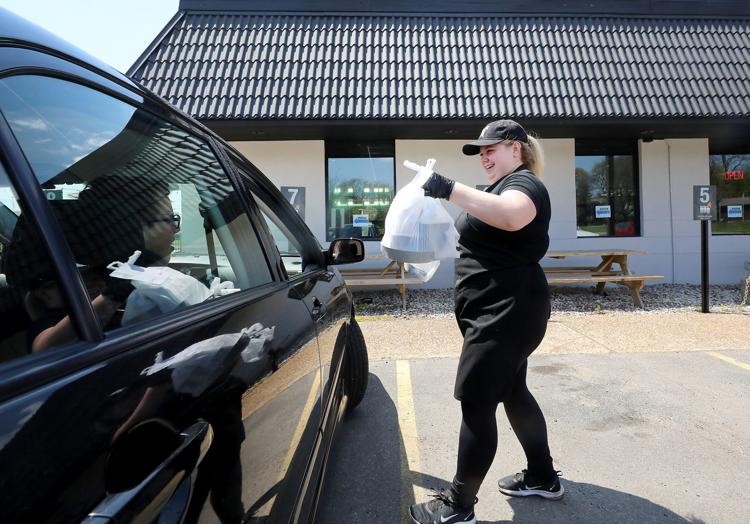 Small retailers reopening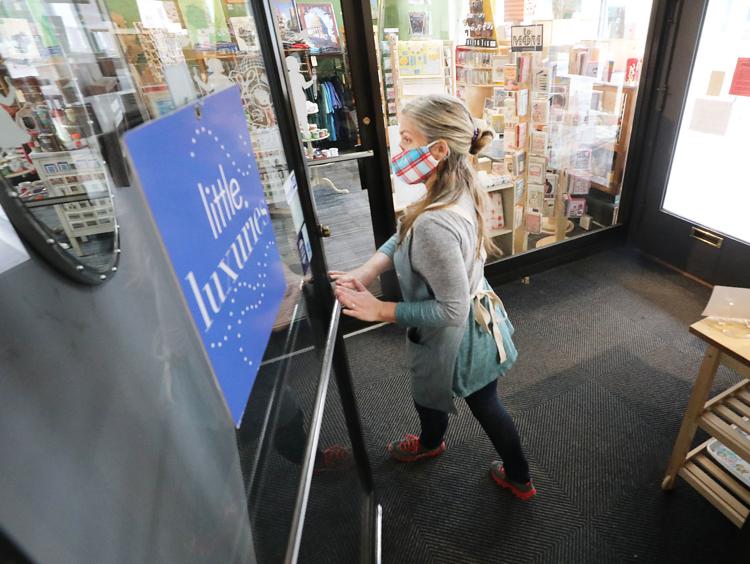 Shoe store reopening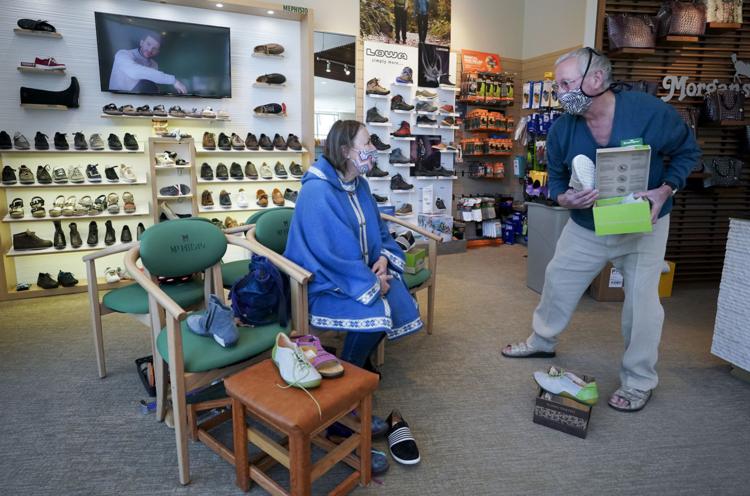 COVID 19 testing site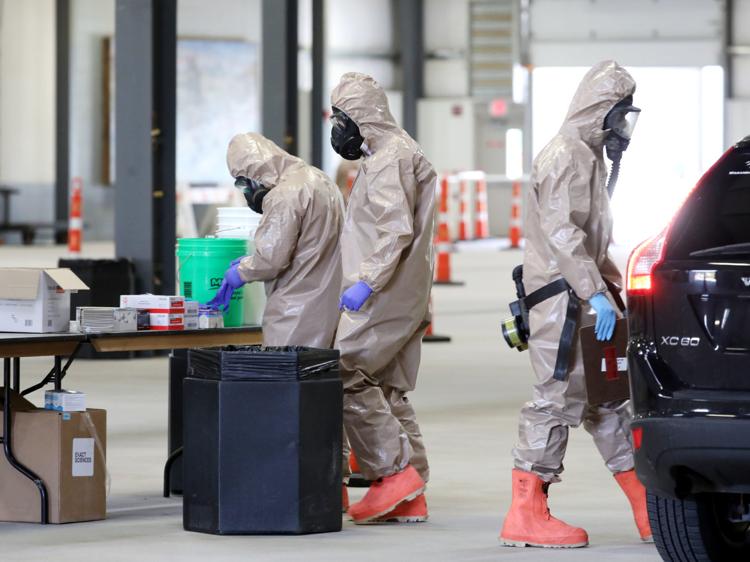 COVID 19 testing site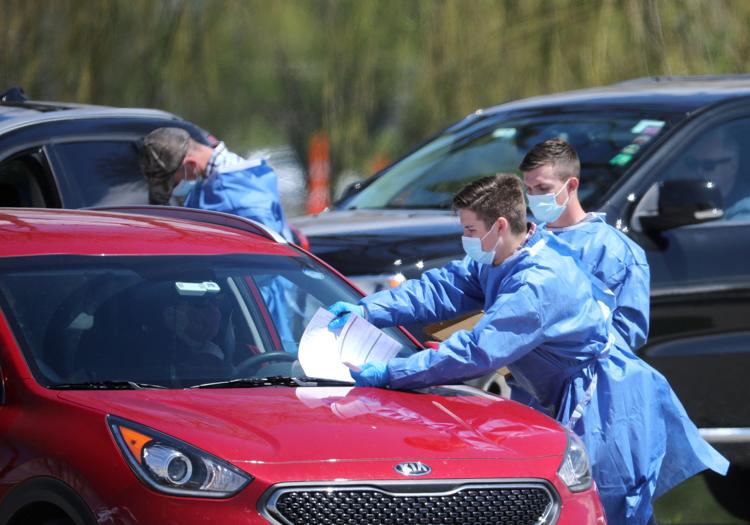 UW-Madison virtual graduation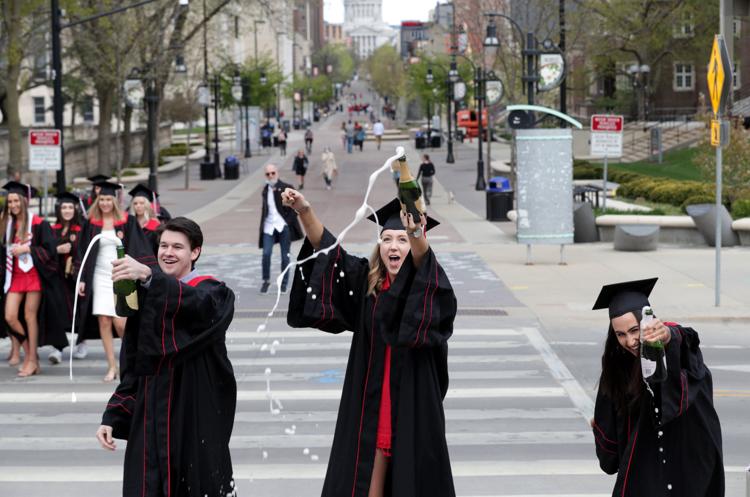 Monona Library Curbside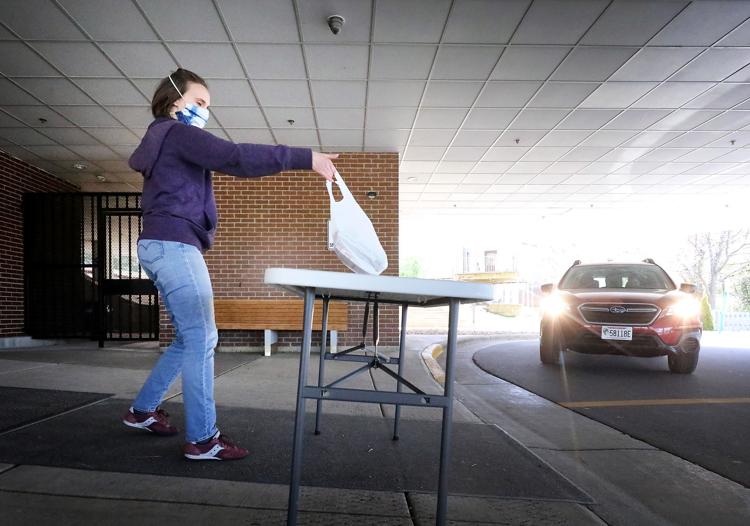 COVID-19 meat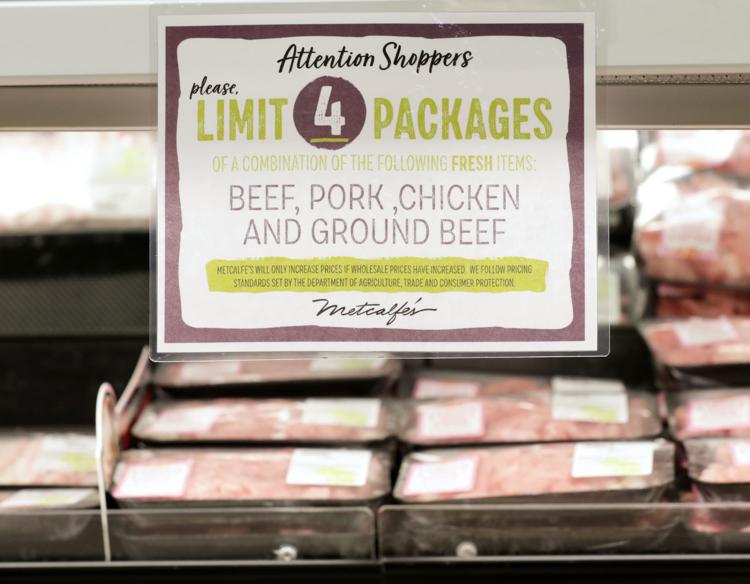 Homeless in parks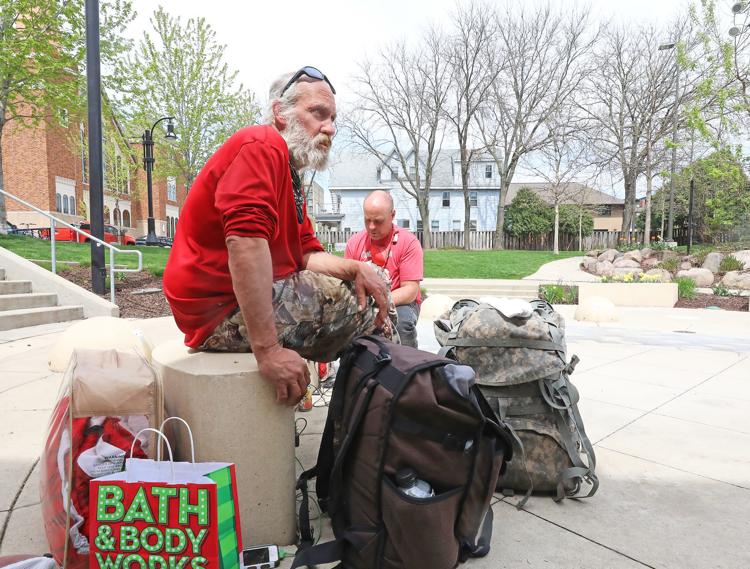 UW Commencement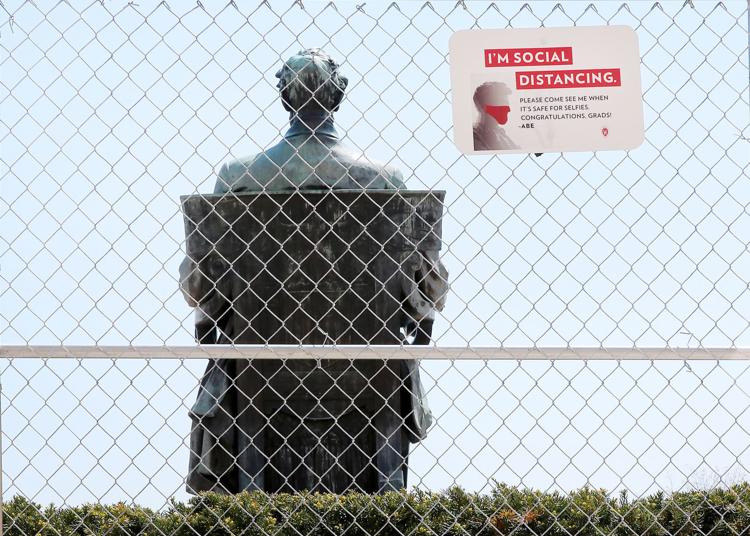 River Food Pantry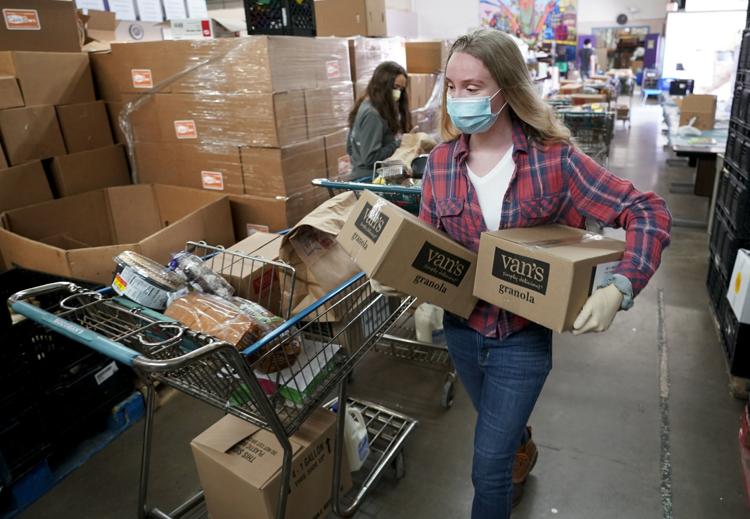 Dane County tourism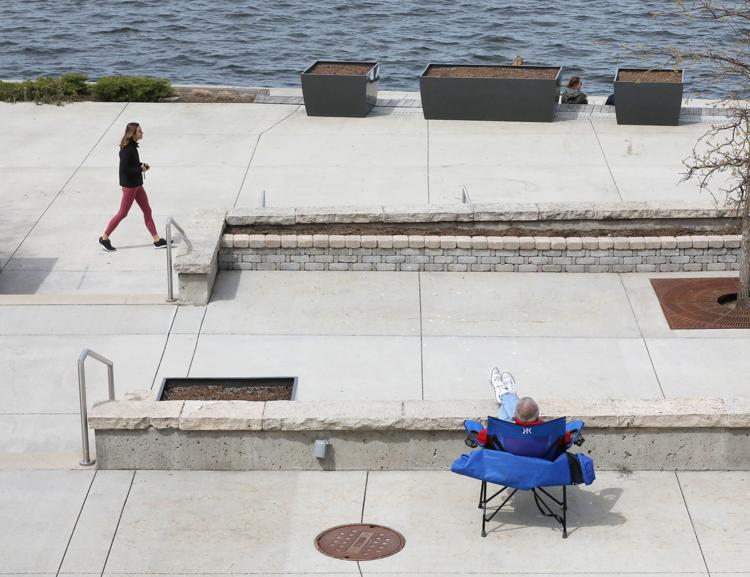 "Outside Looking In: A Drive-Thru Exhibition"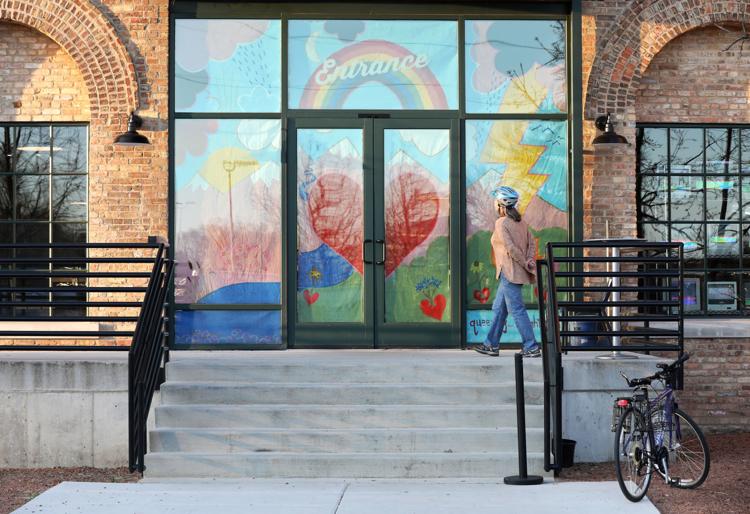 COVID-19 Menards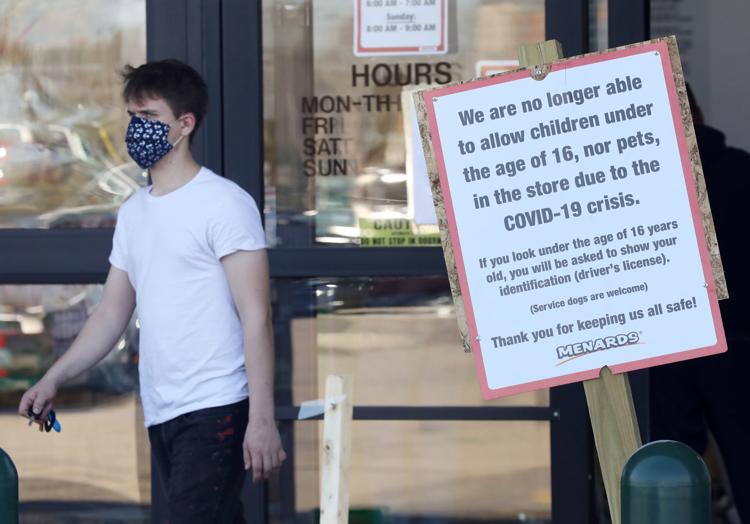 Covid Assembly Hearing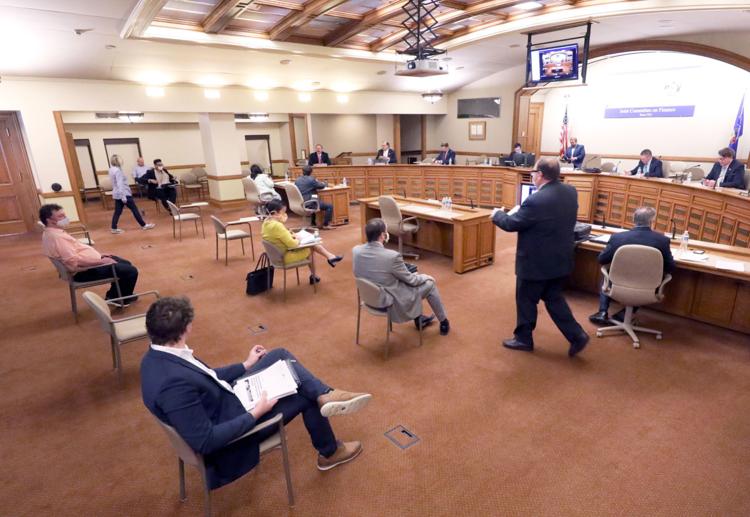 UW furloughs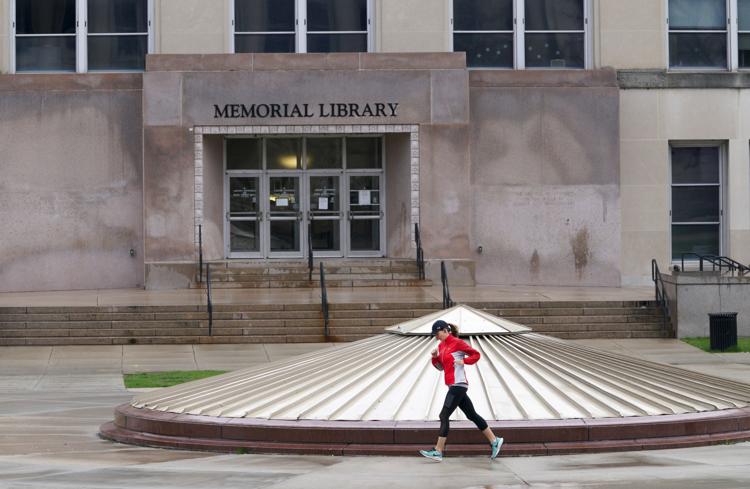 Stay safe, Badgers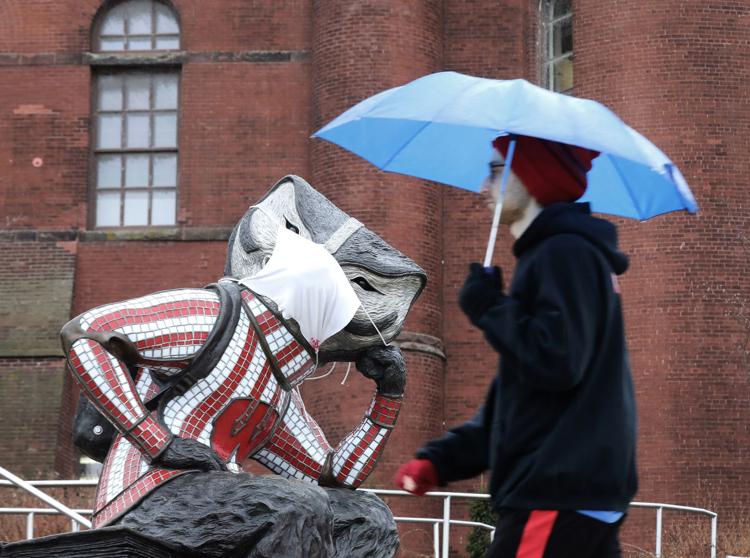 Celebrating 103 - From a distance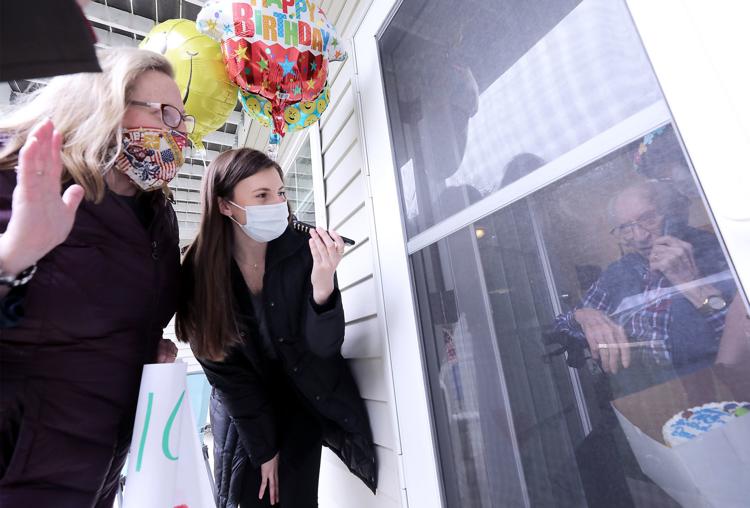 COVID-19 protest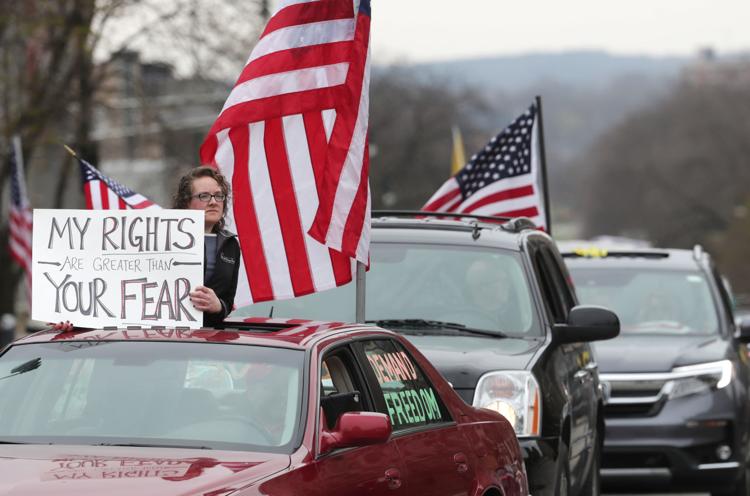 COVID-19 candle installation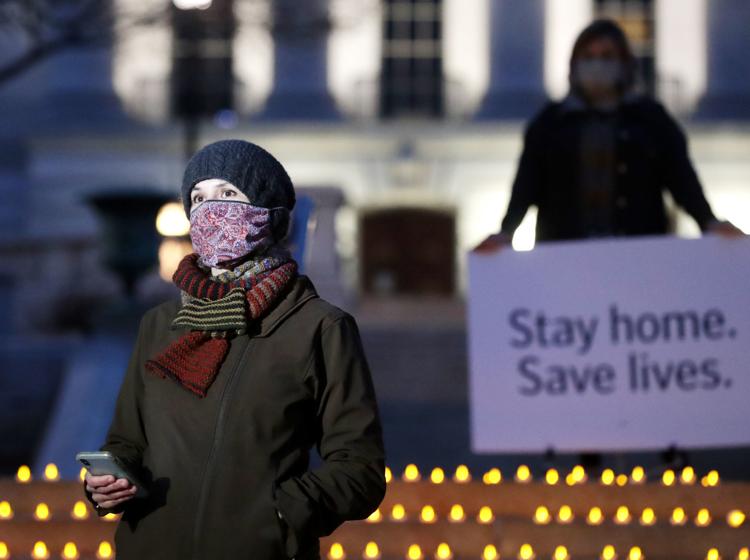 COVID-19 candle installation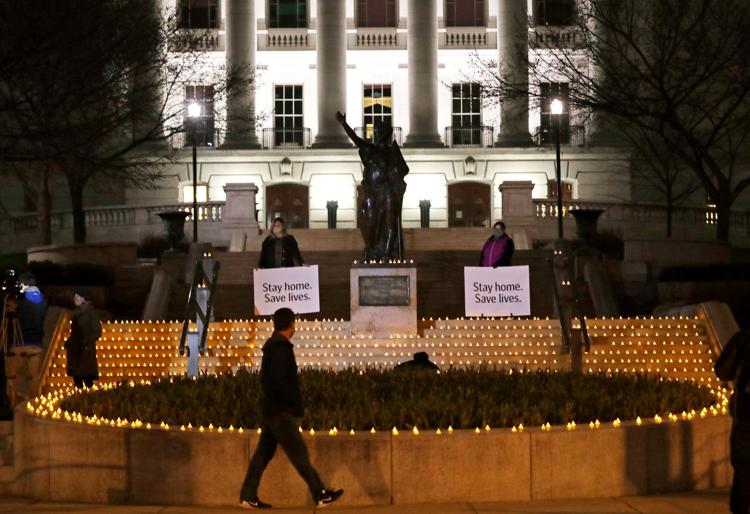 A fishing opener amid COVID-19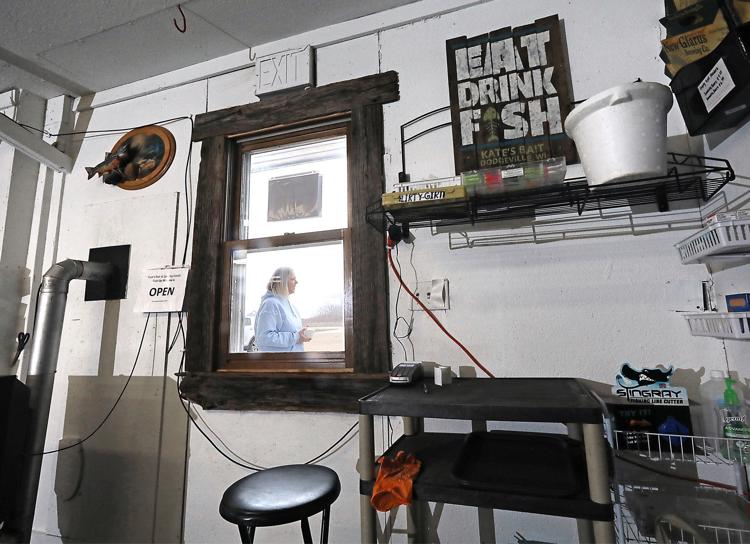 COVID-19 UW-Madison students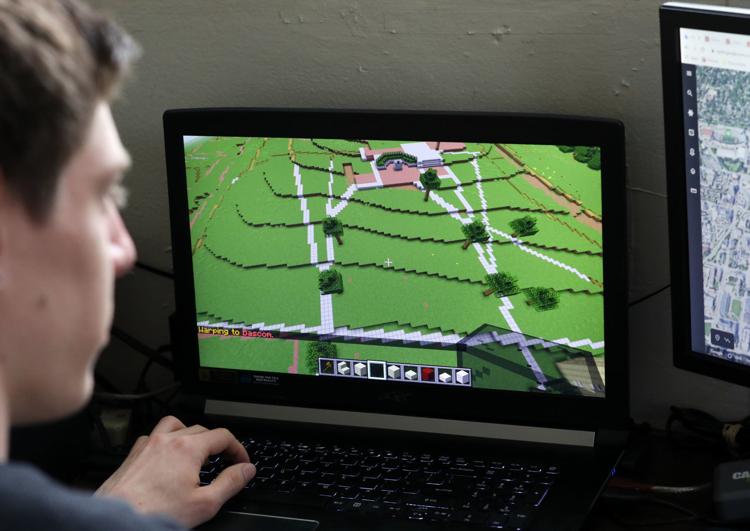 Covid Public Employees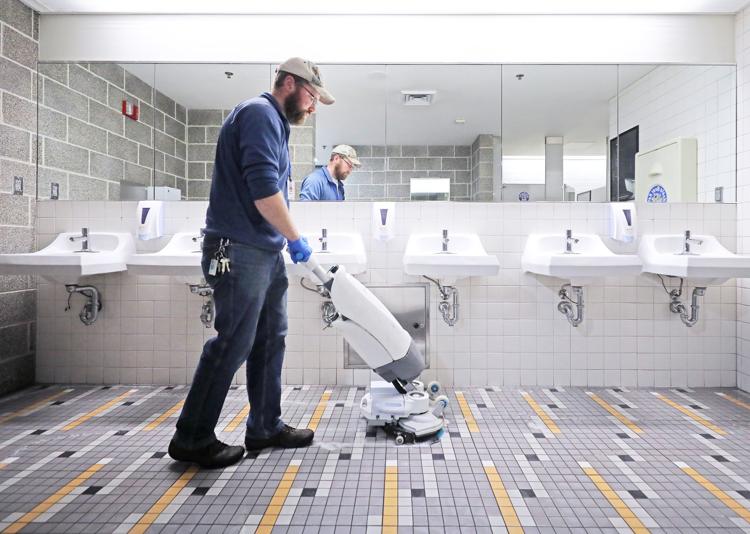 Act of Appreciation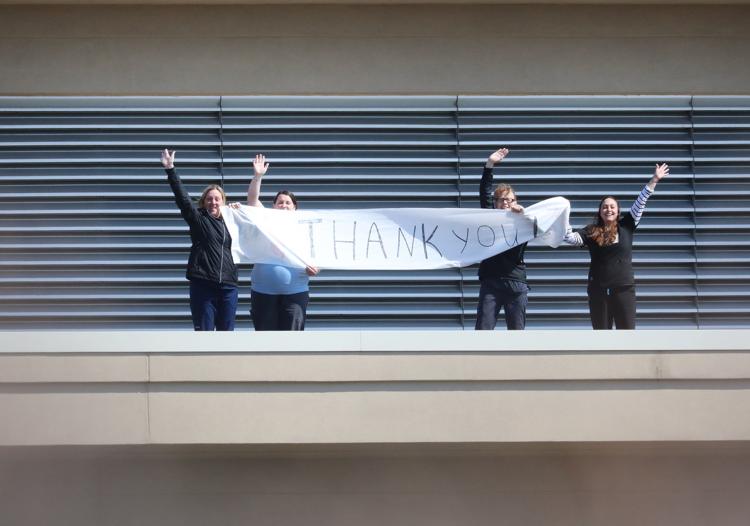 Brazelton with video screen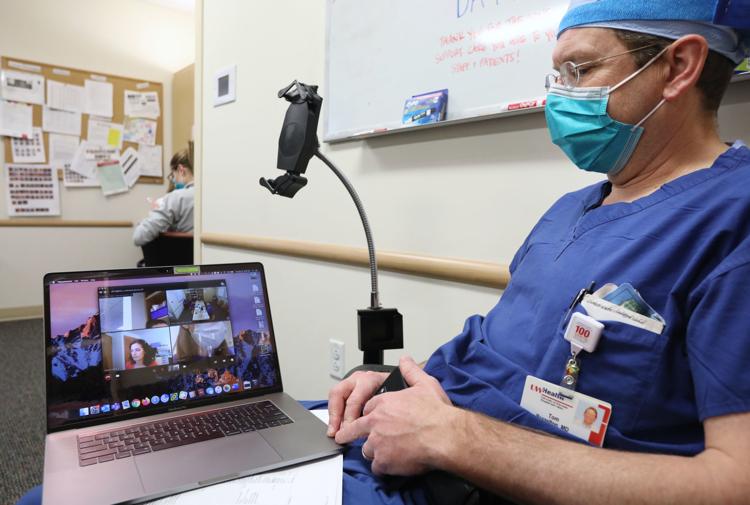 Saris stays busy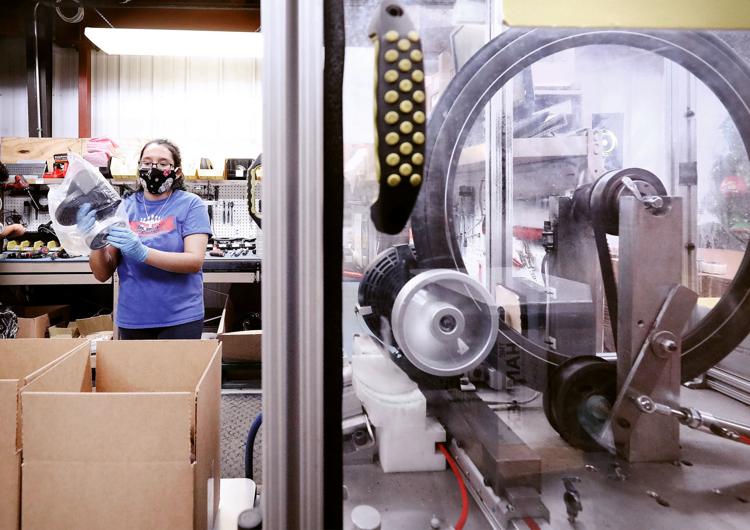 Absentee ballots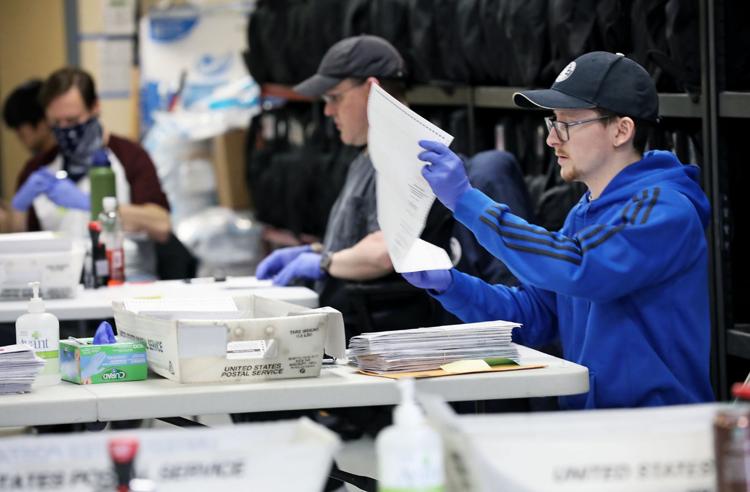 UW Covid Testing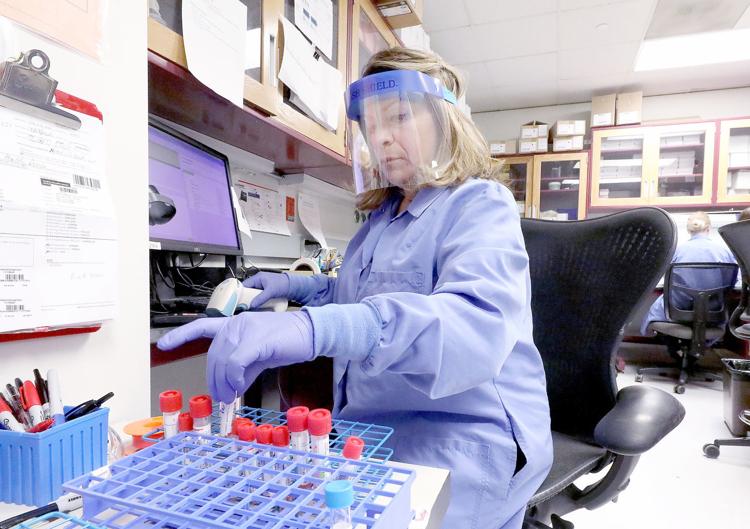 Covid State Parks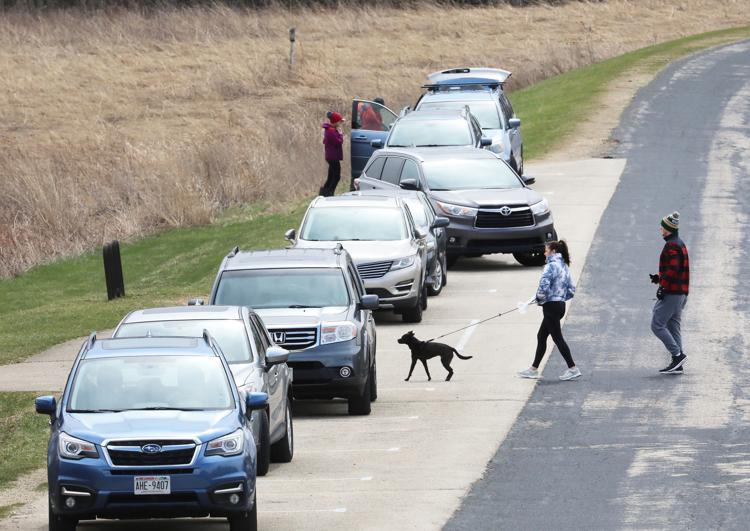 Easter baskets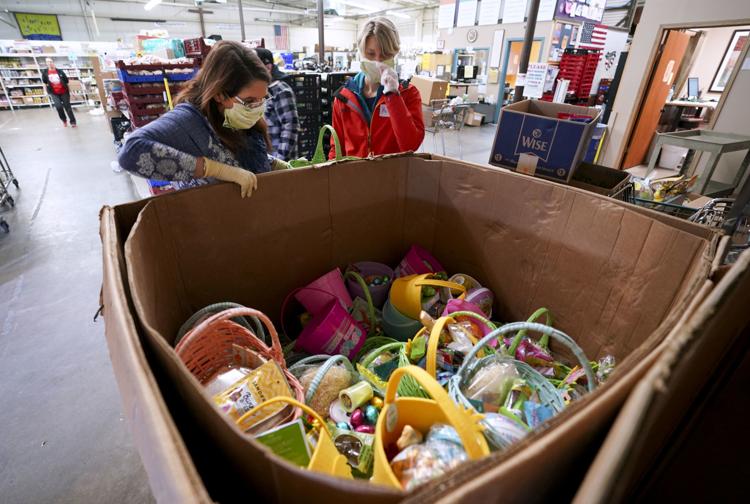 As social distancing progressed into an official order to stay in our homes, Madison has started to look more like an empty shell rather than …
Election Day with COVID-19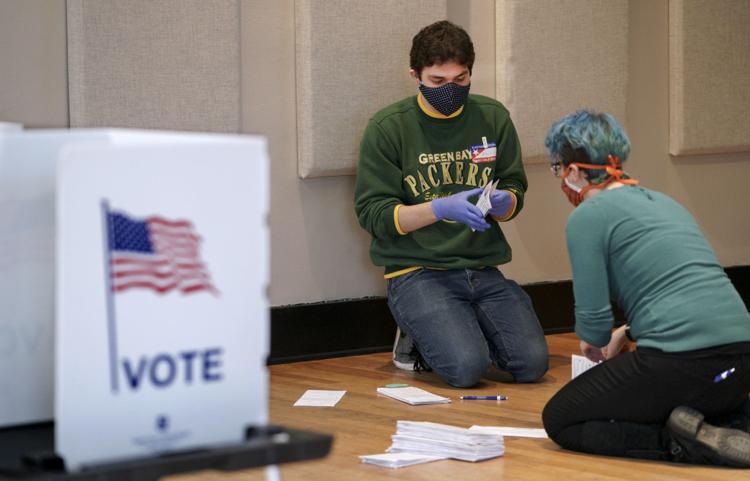 COVID-19 Journaling Project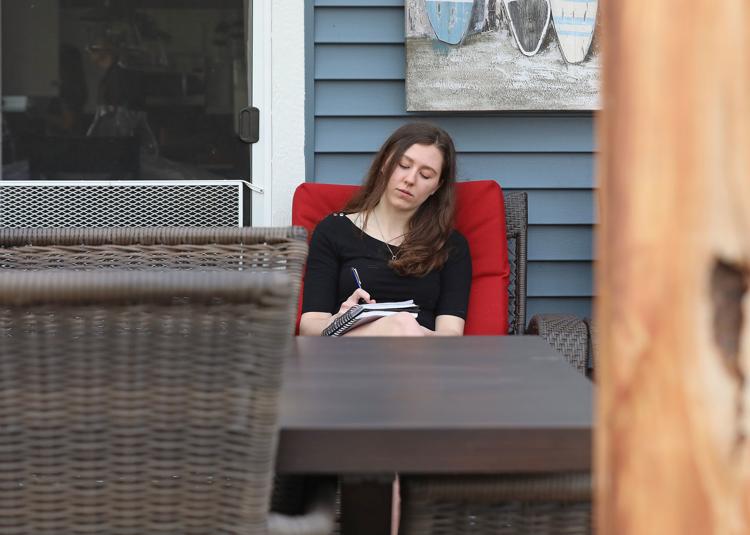 Election Day protest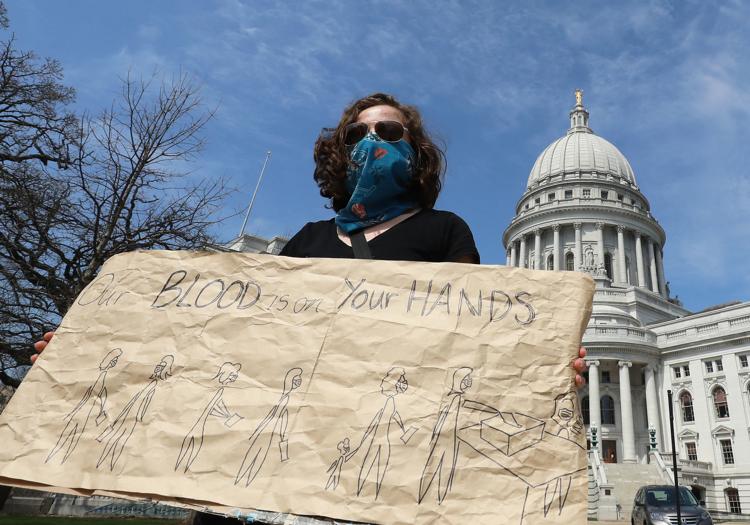 Election Day with COVID-19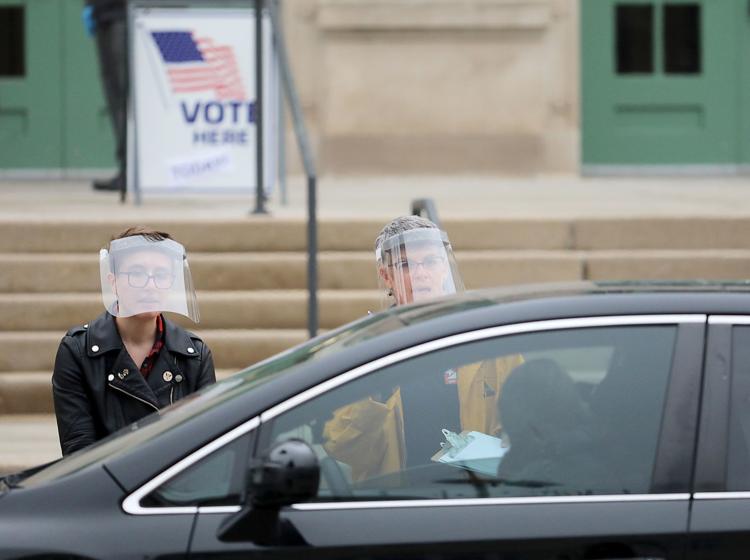 Honoring Essential Workers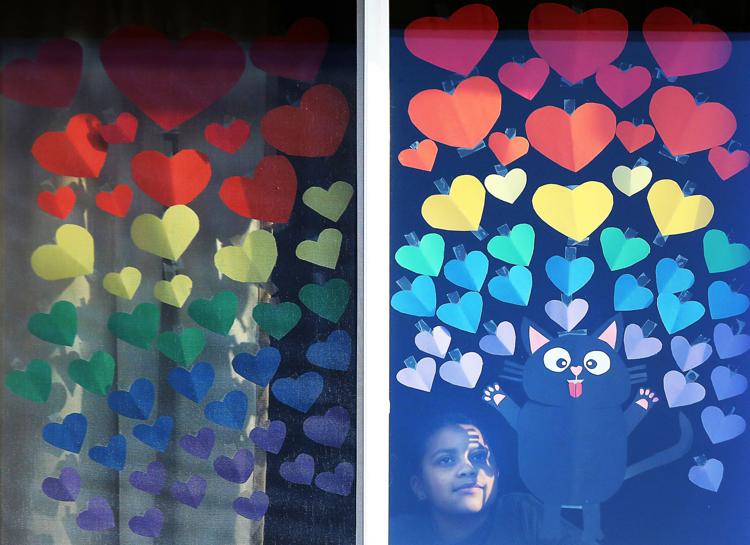 Metro Transit Butler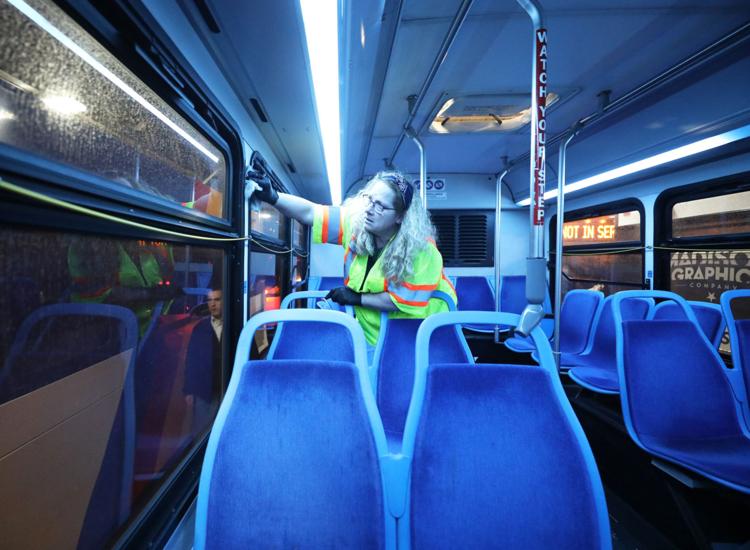 Election set for Tuesday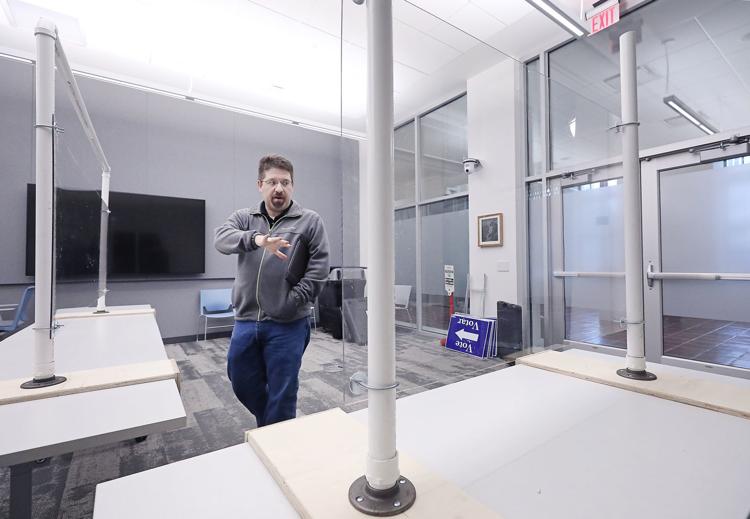 Robots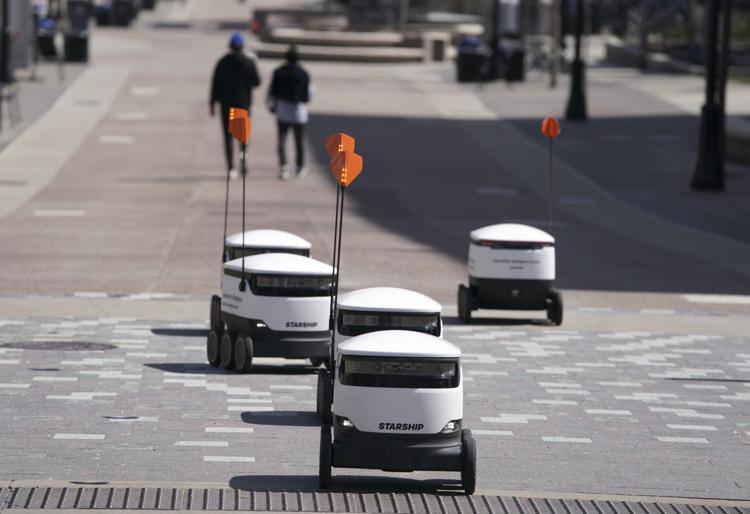 Nolan family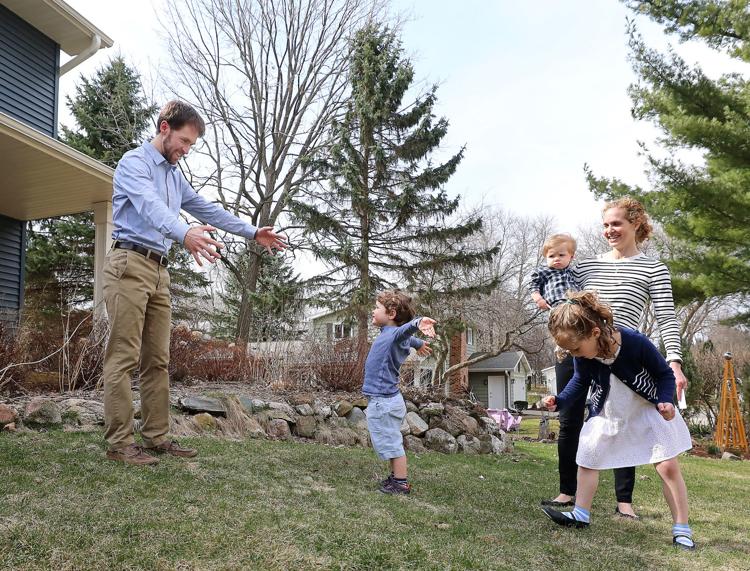 Stressed over closure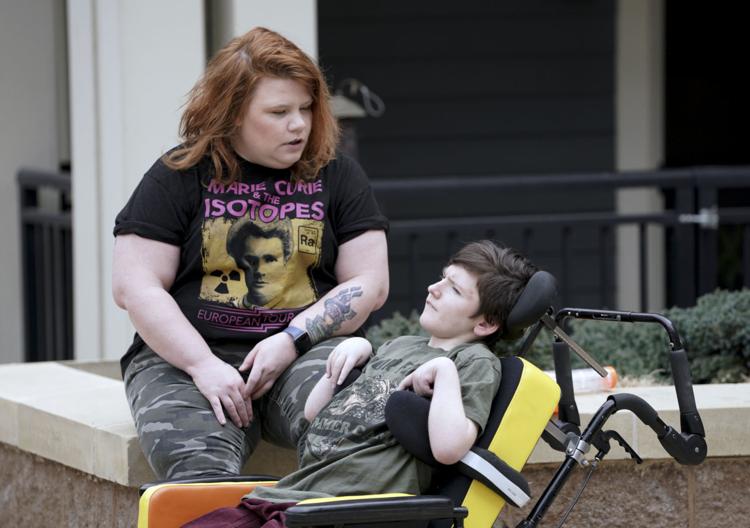 Amy Shircel, former COVID-19 patient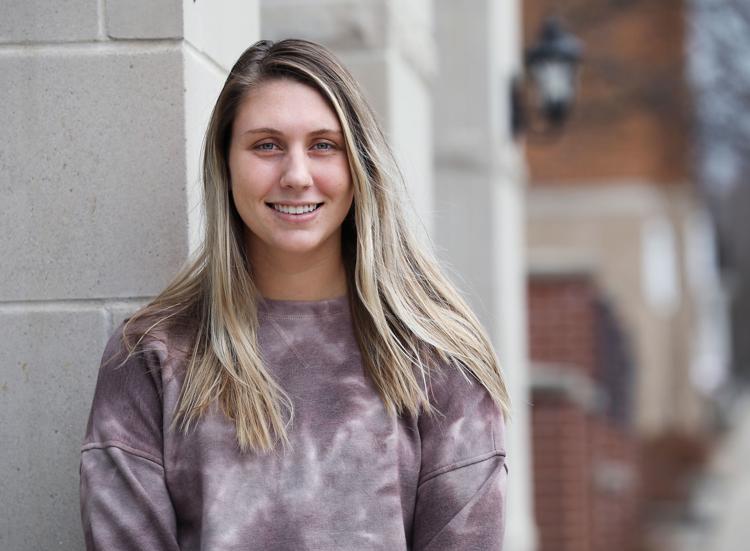 COVID-19 retail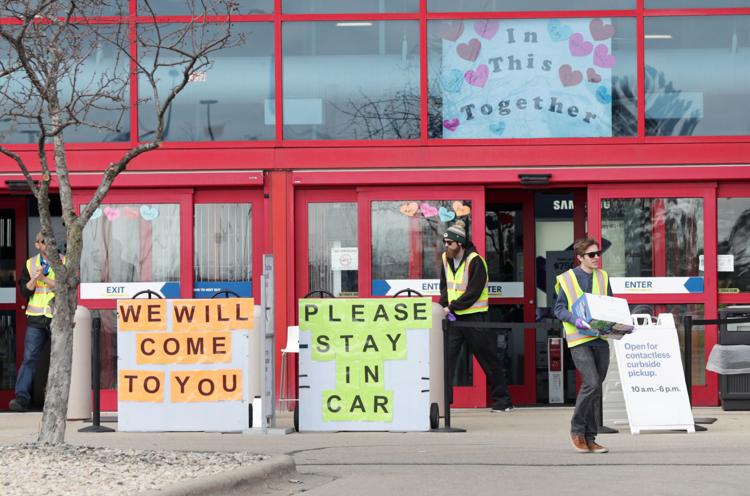 Playground closed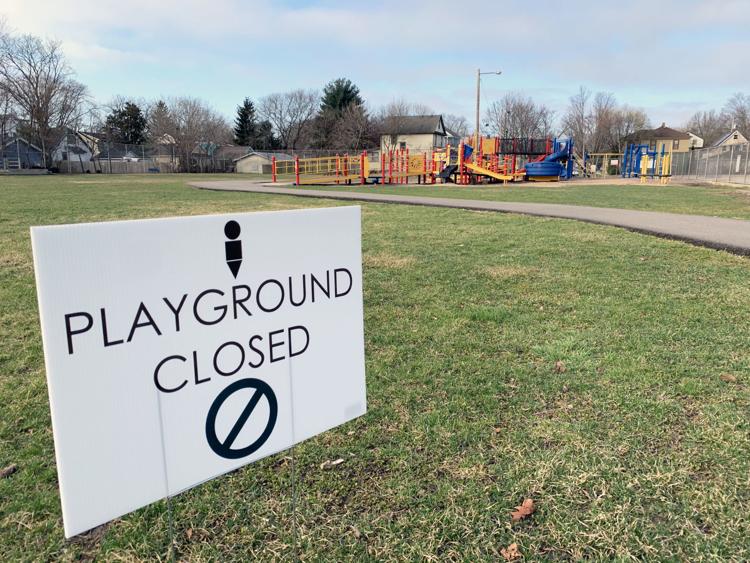 Little Library closed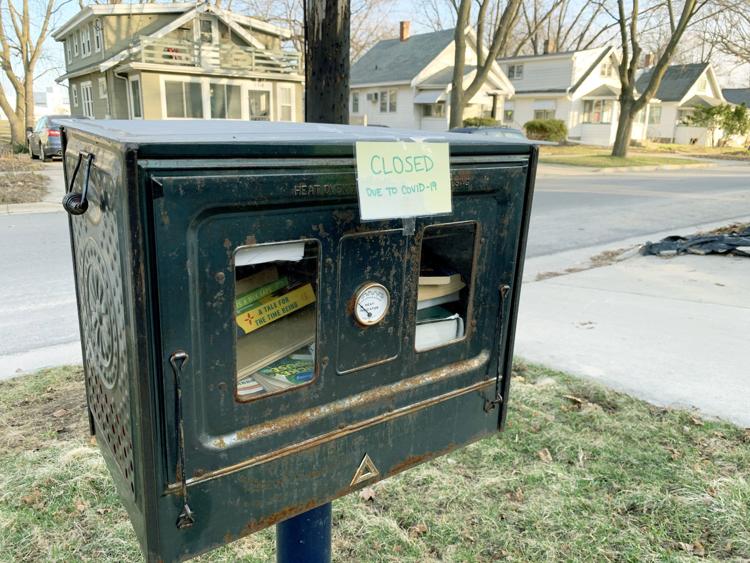 Entryway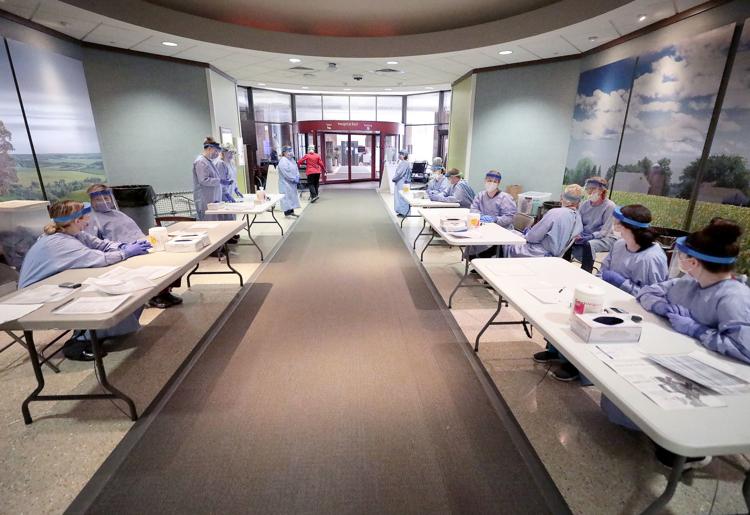 Face shields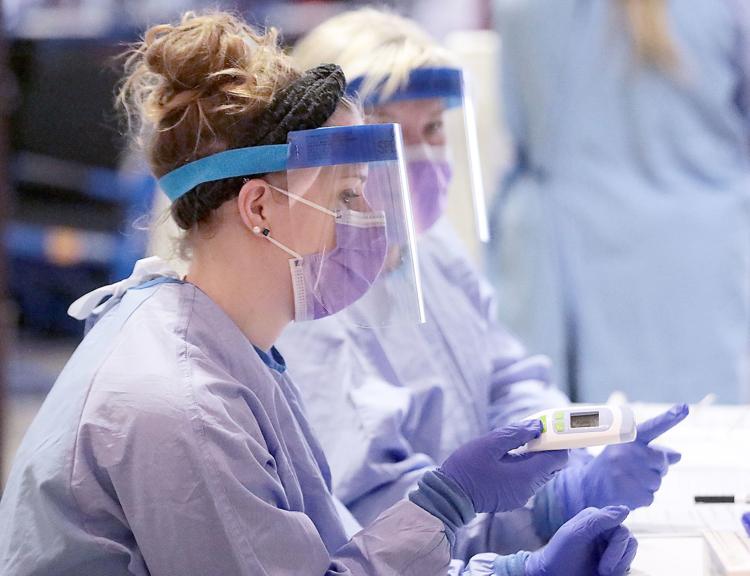 Carwash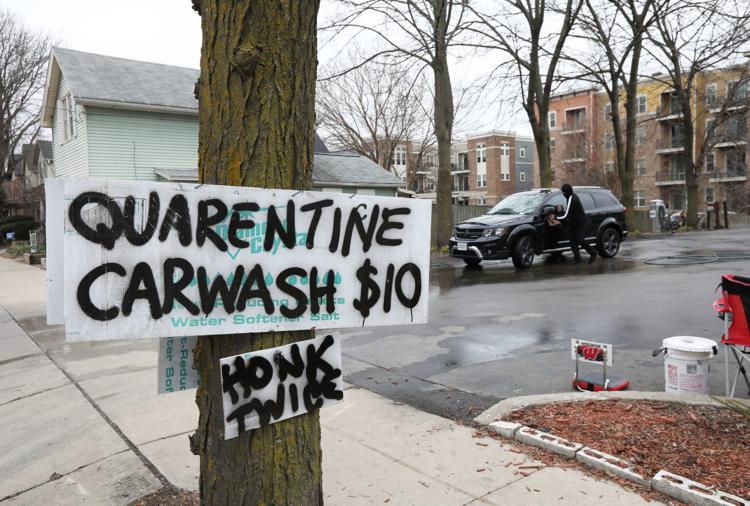 Rent strike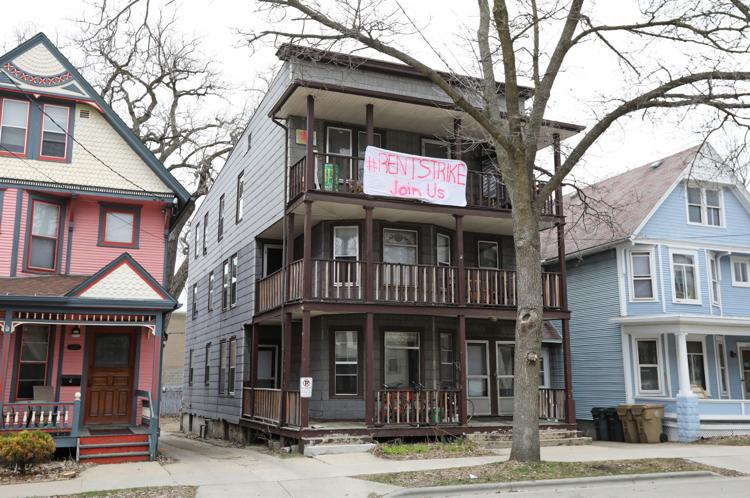 Election COVID-19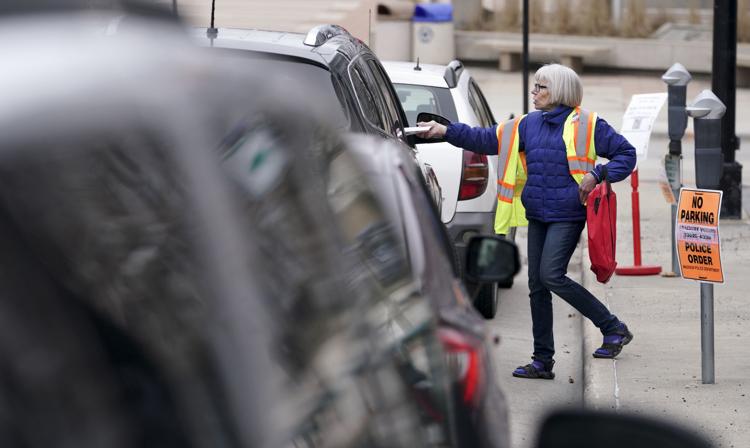 Precious Cargo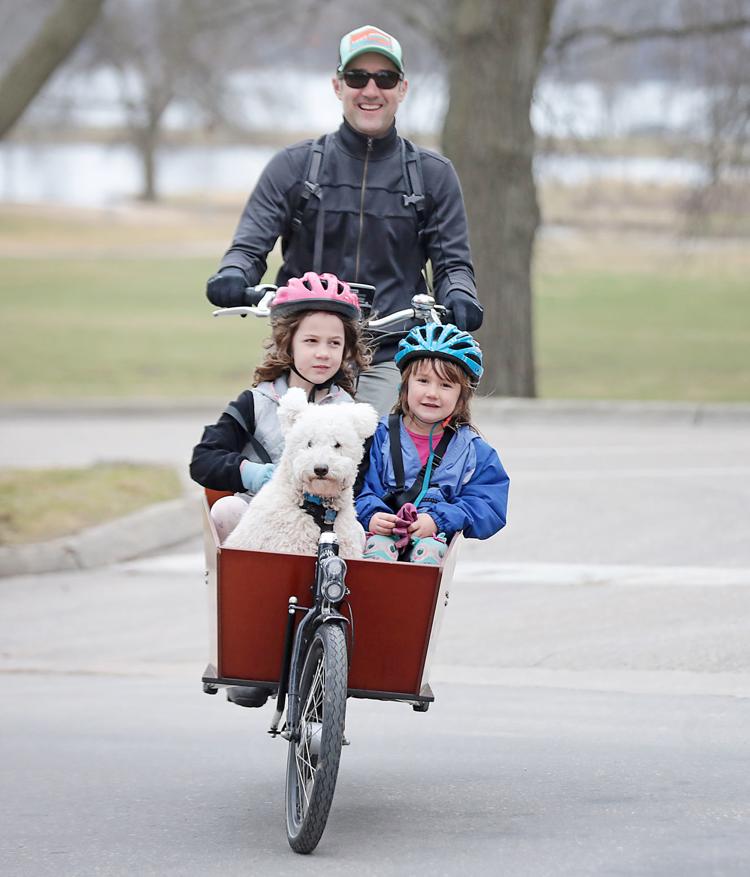 Chad Backes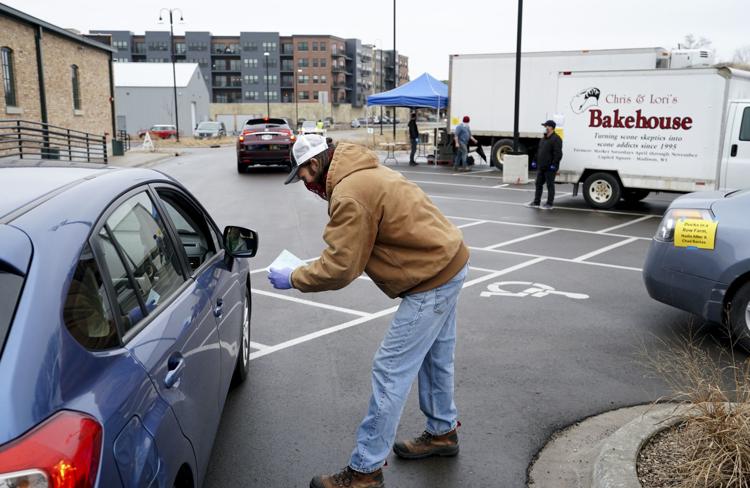 Lori and Chris Robson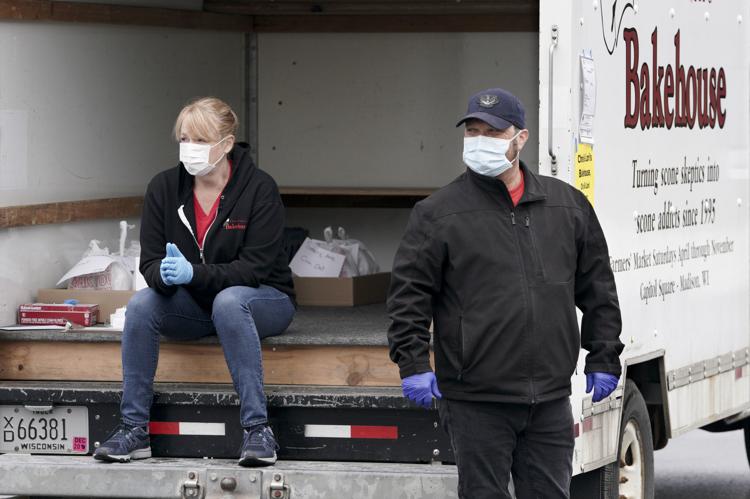 Tourism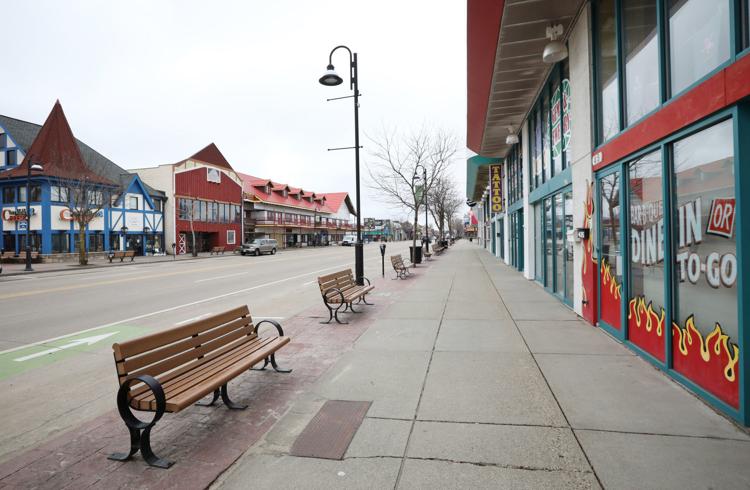 Tourism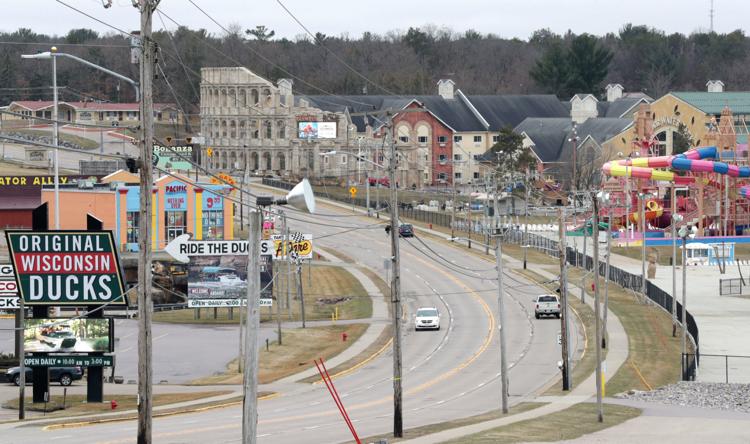 City Church live stream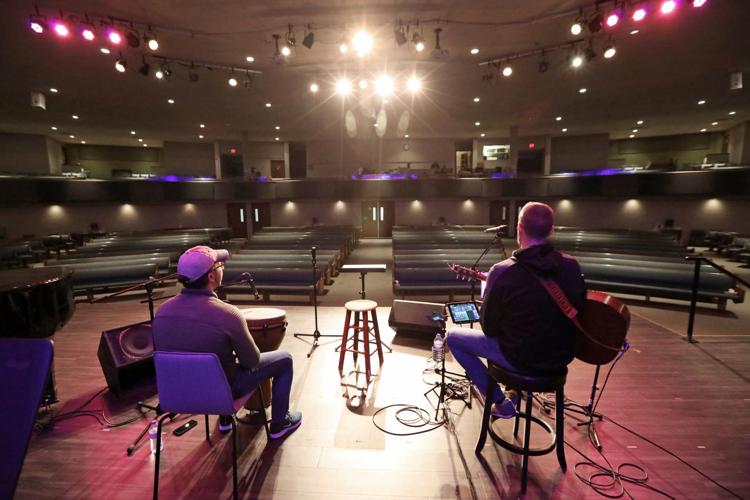 Covid Funerals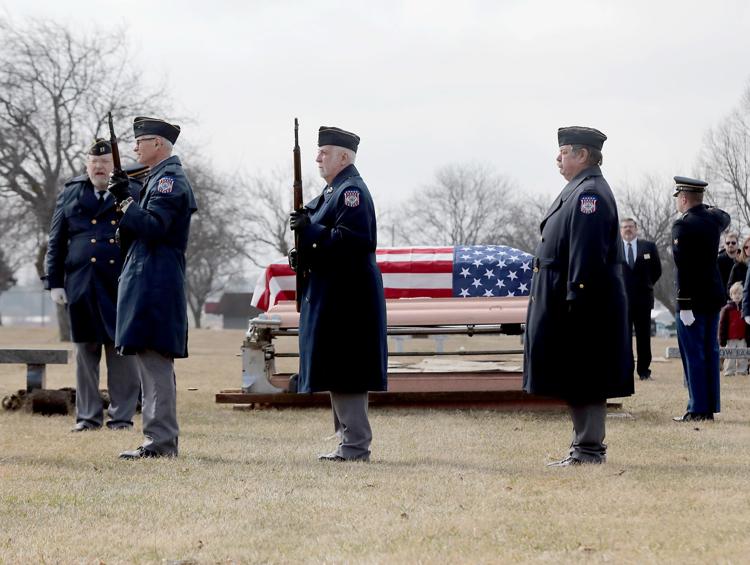 Covid Funerals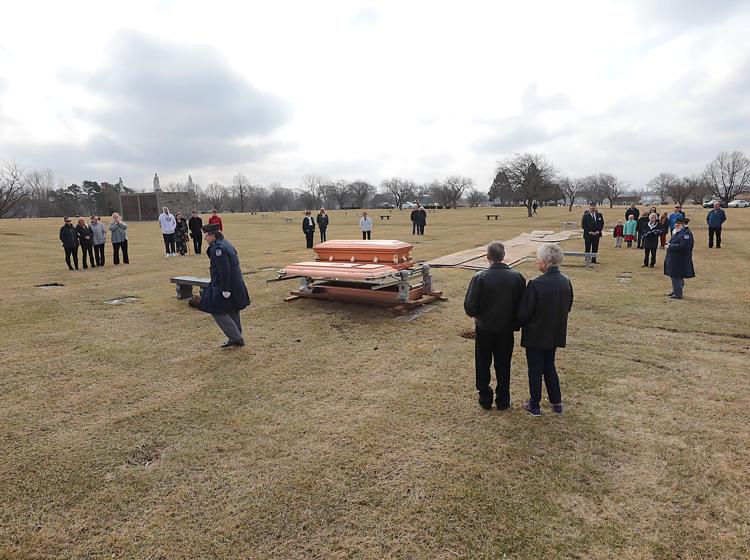 COVID-19 Sewn Masks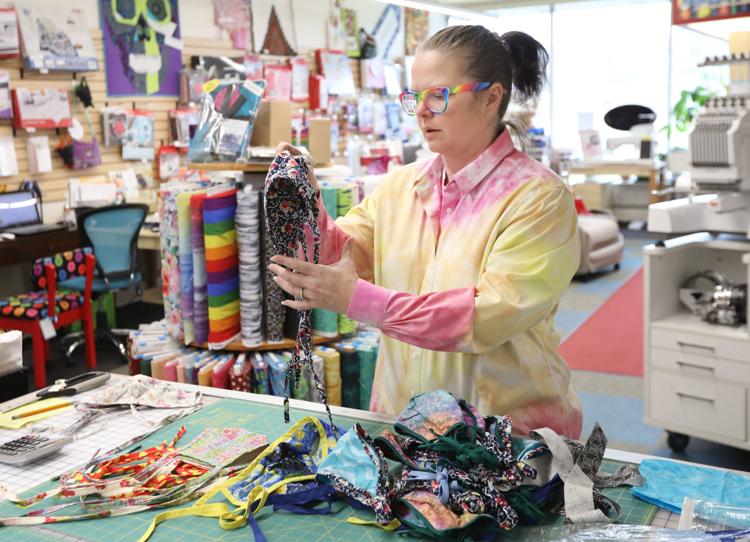 Traffic changes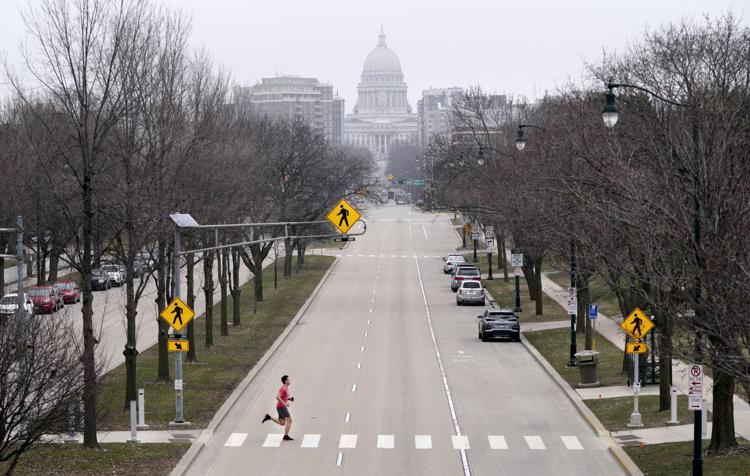 John Hicks getting a meal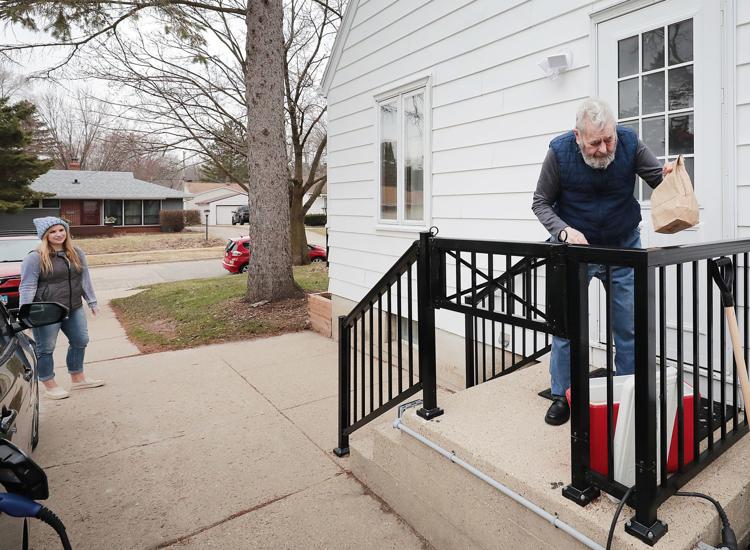 Rachel putting food in cooler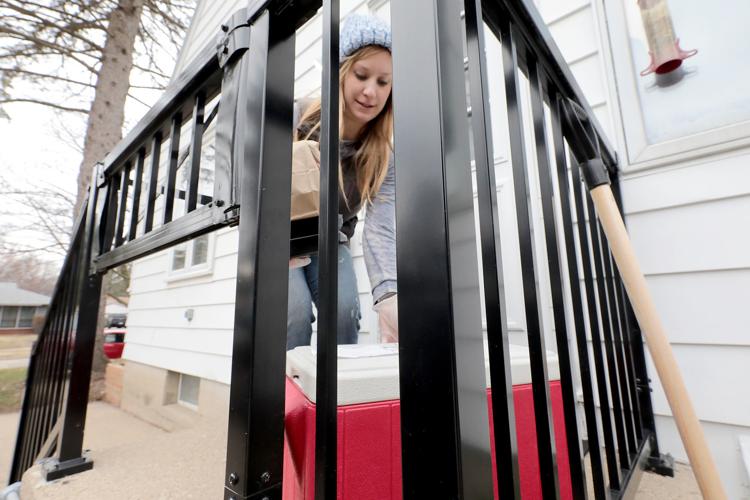 Mock Senate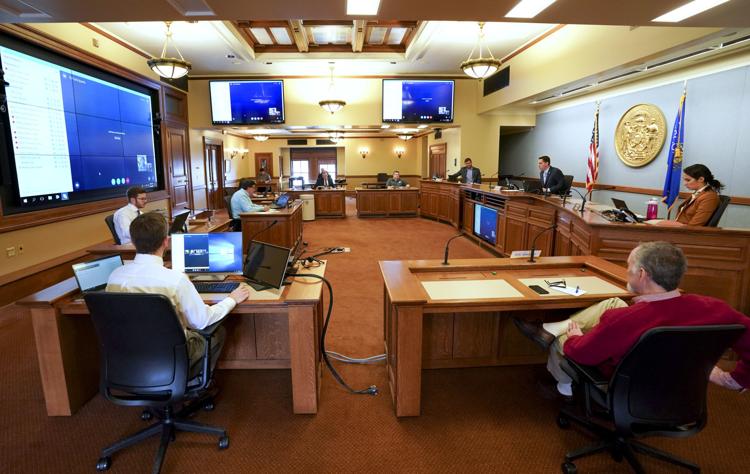 COVID-19 Ventilators 1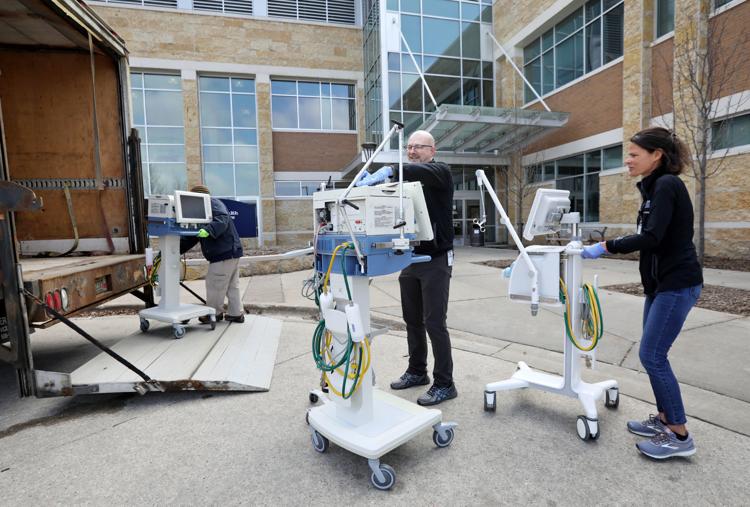 Covid Golf Courses 1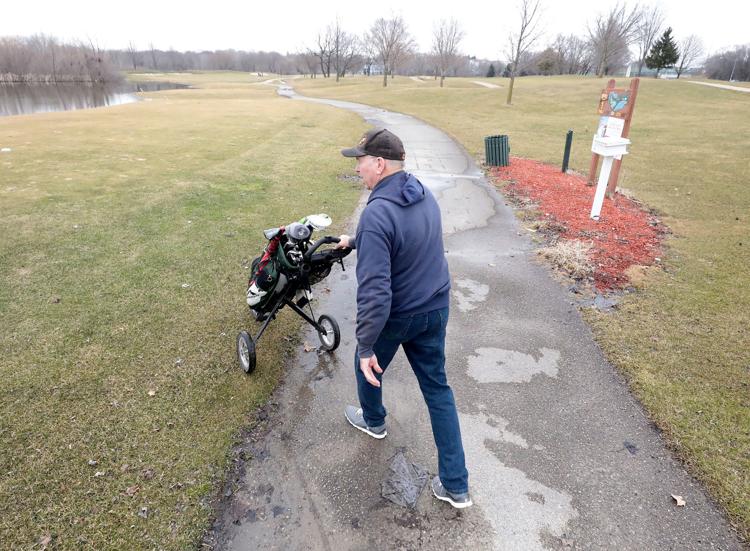 Tony Evers to order nonessential businesses to close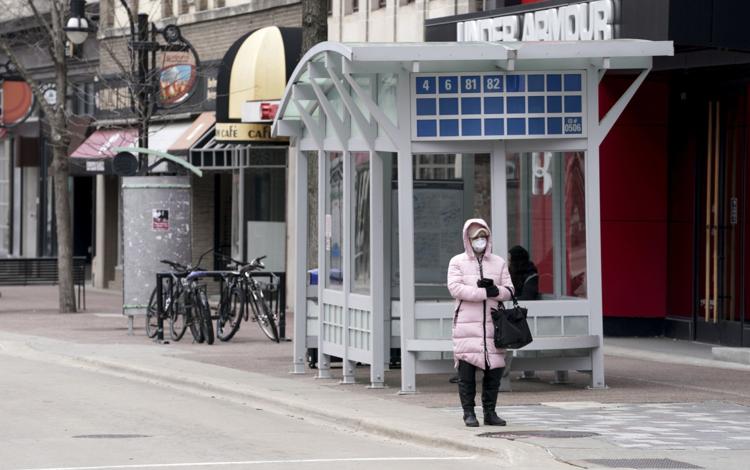 Tony Evers to order businesses to shut down to battle COVID-19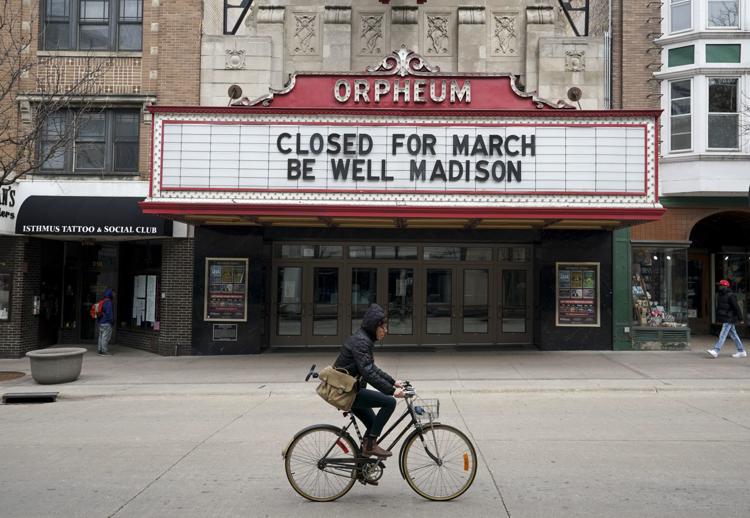 COVID-19-Bars and Restaurants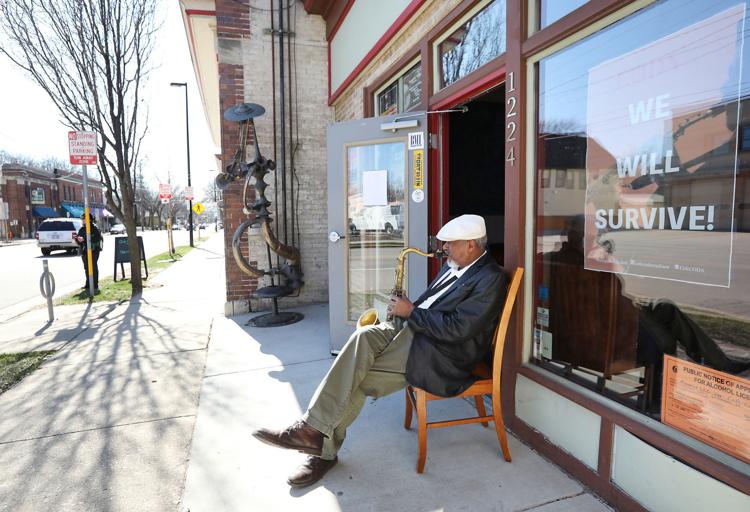 COVID-19 UW Virtual Match Day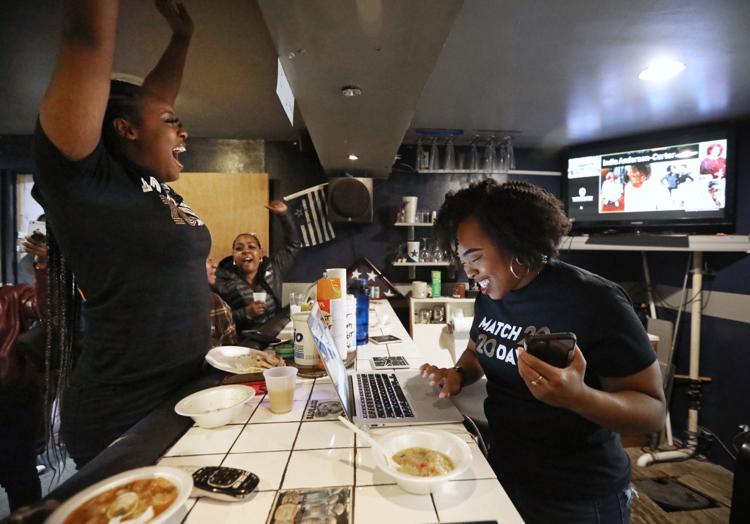 Covid State Street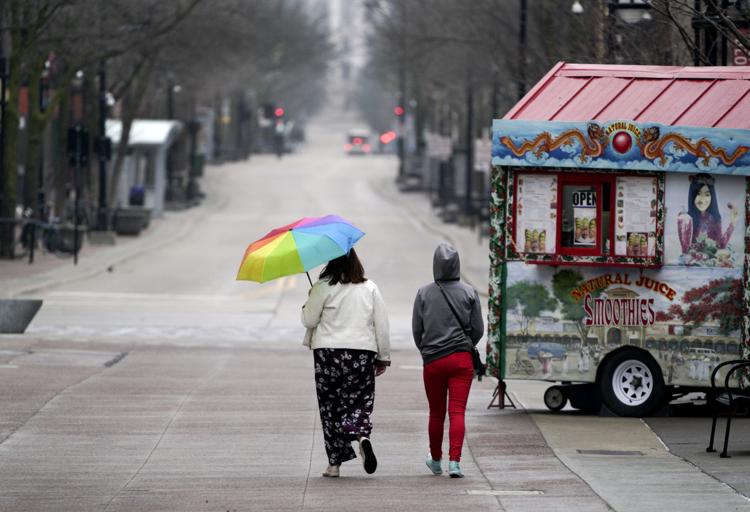 COVID-19 daycare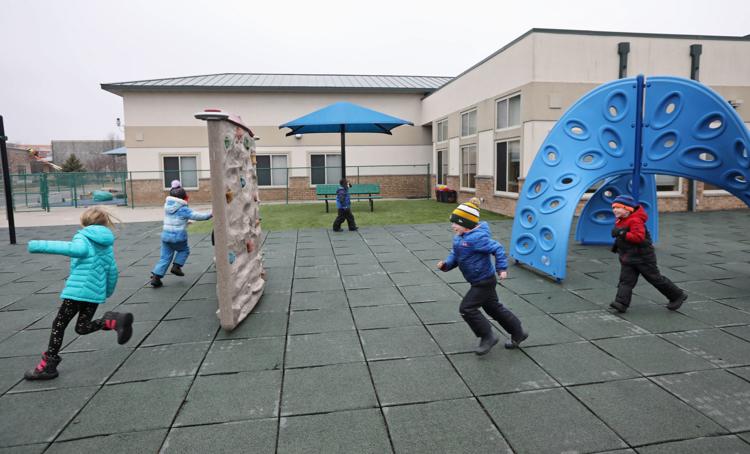 COVID-19 daycare
Barber Sherman Plaza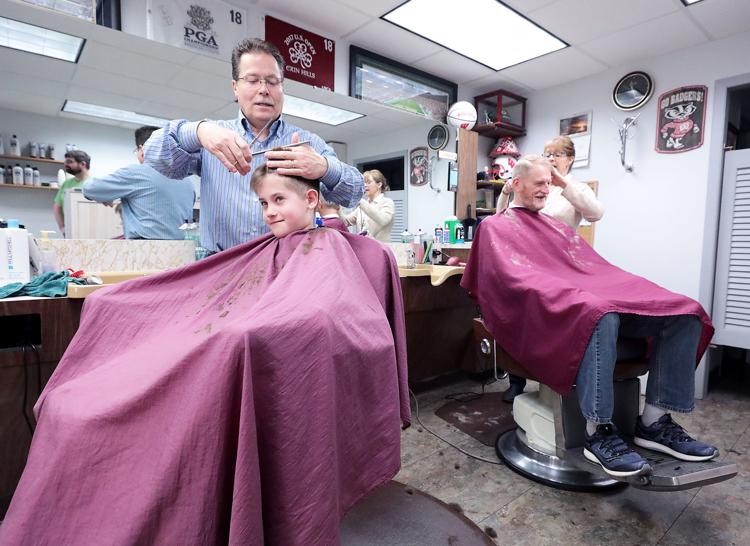 COVID-19 schools
COVID-19 schools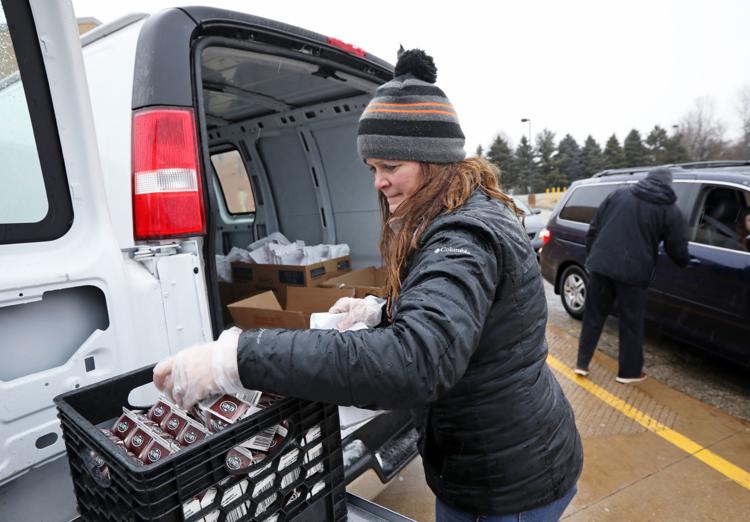 UW Moving to Online Only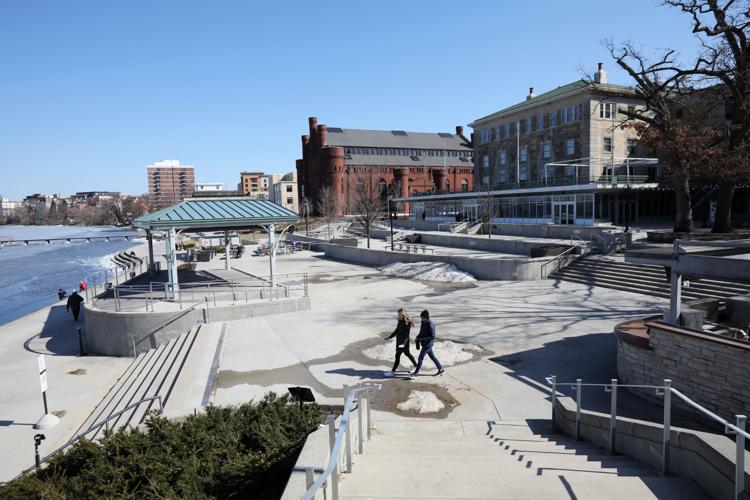 UW Moving to Online Only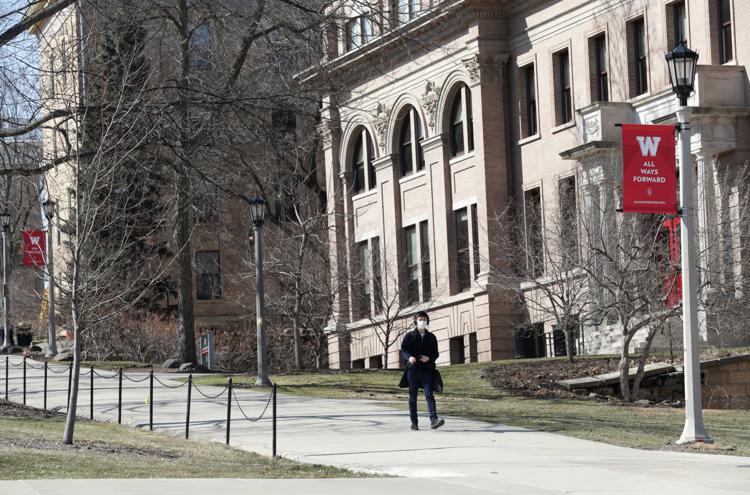 Covid Outdoors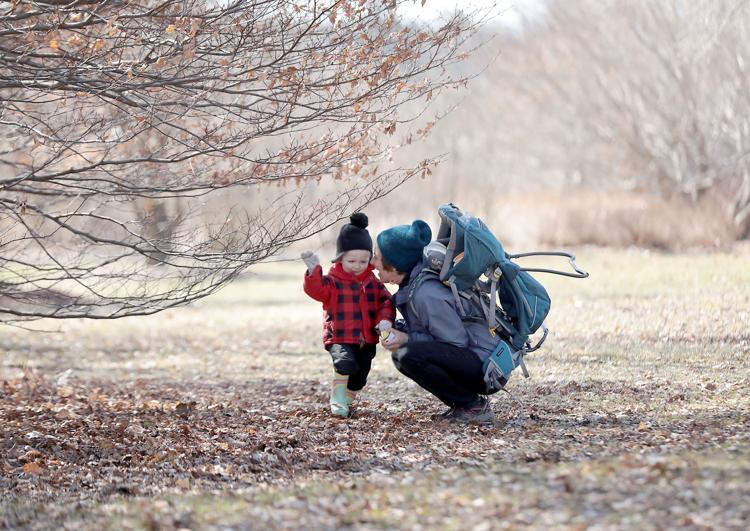 Covid Outdoors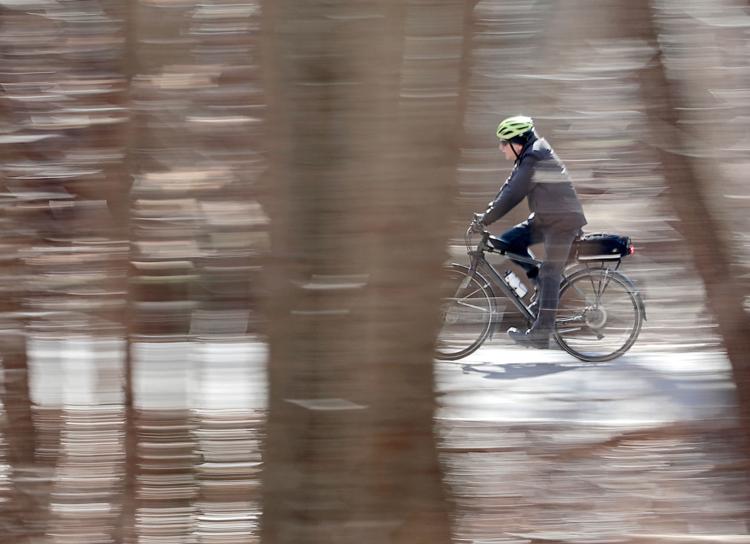 Stocking bags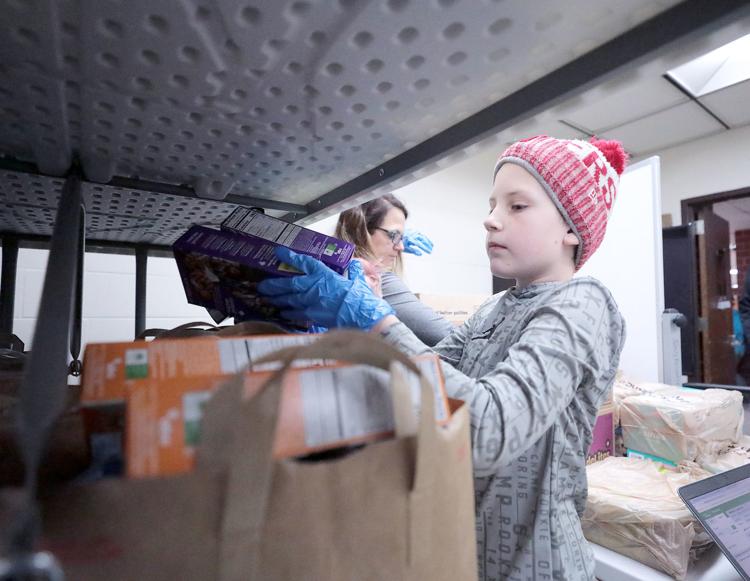 Madison school meals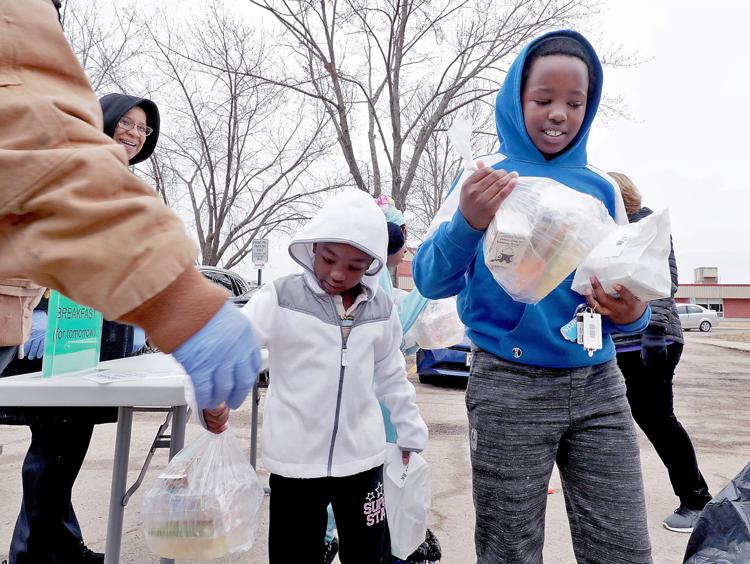 Hawk's Bar & Grill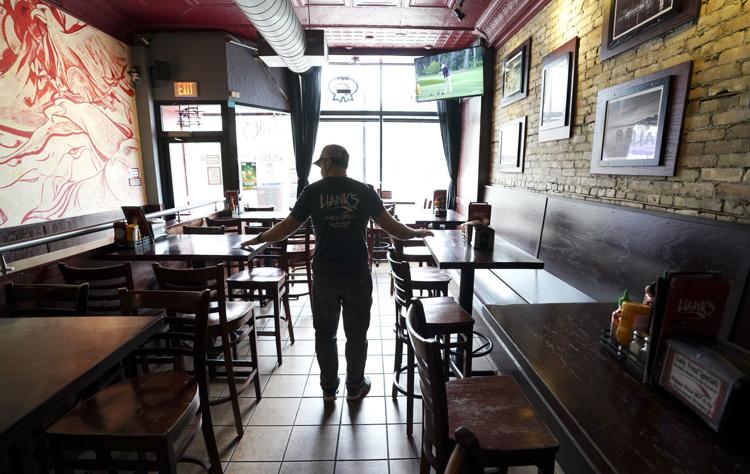 State Street -- Coronavirus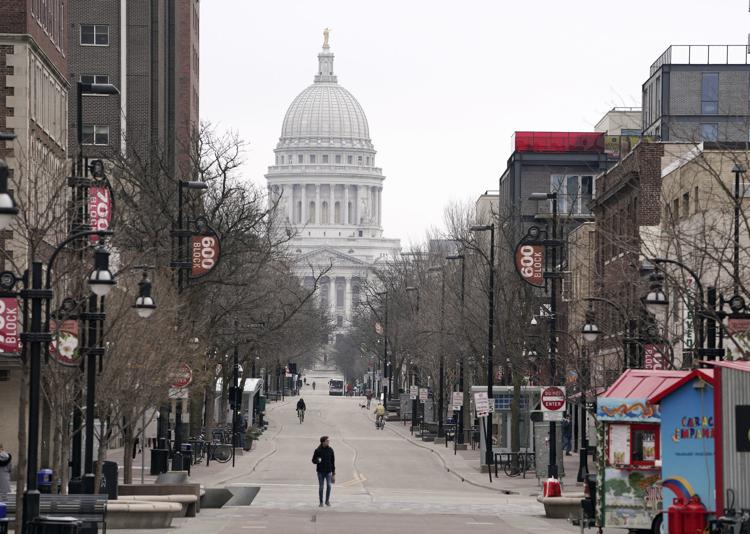 Speaking to changes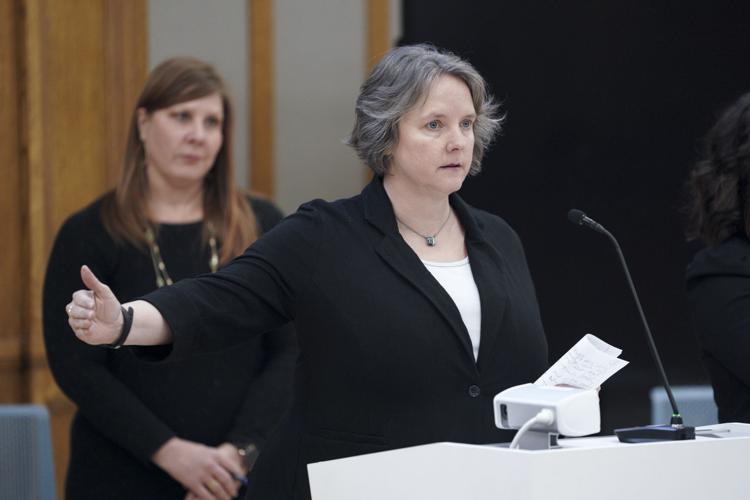 Jenifer Street Market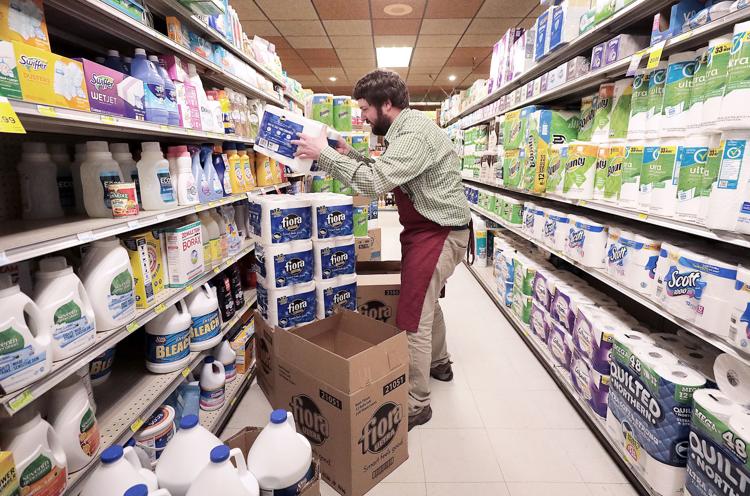 COVID-19 coronavirus UW-Madison campus dorm move-out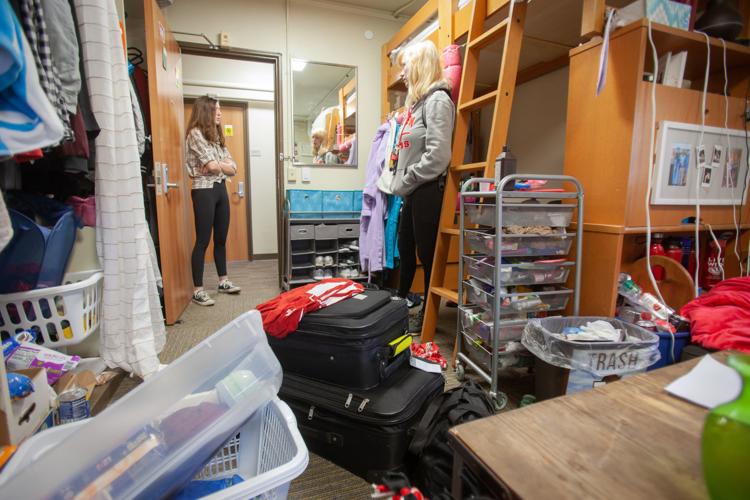 School closure news conference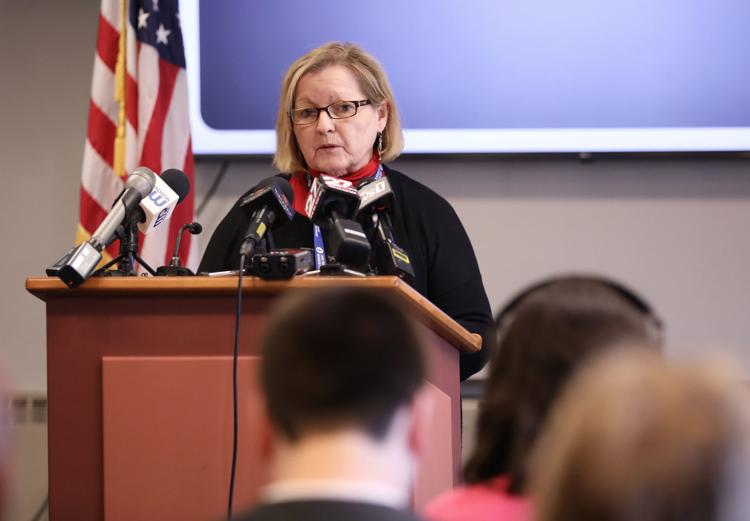 Coronavirus cleaning at UW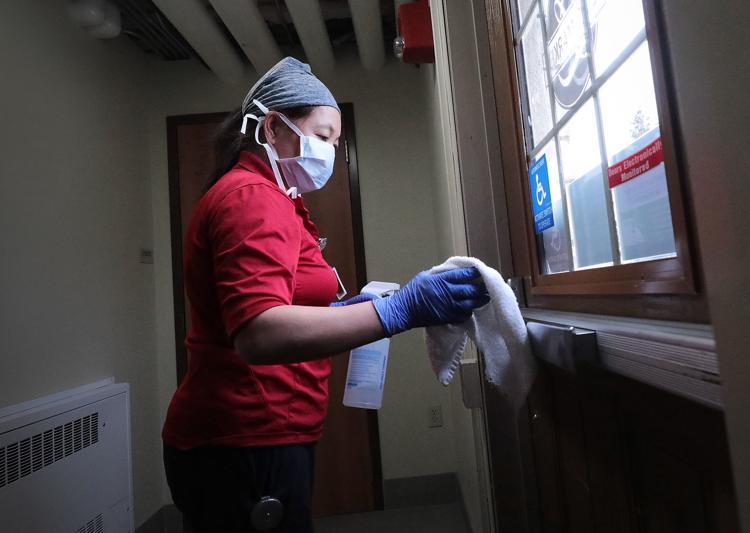 UW Spring Break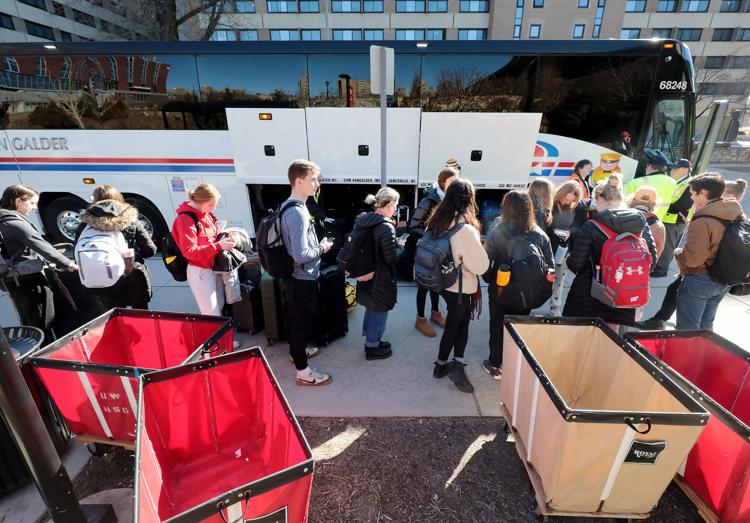 UW COVID-19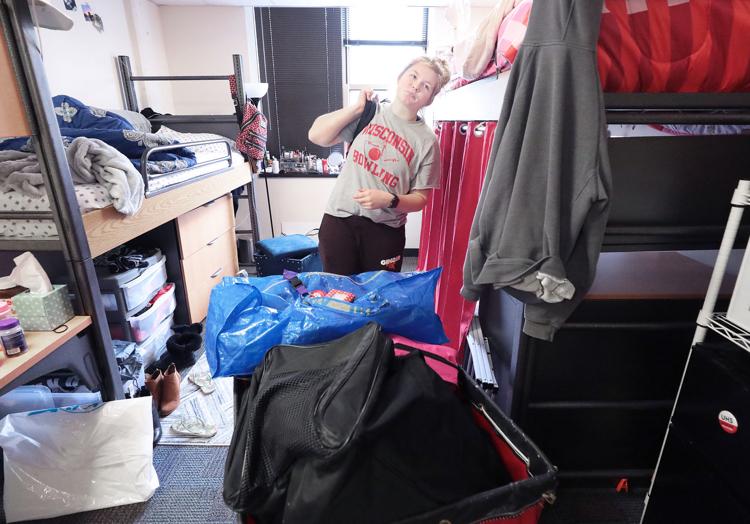 UW COVID-19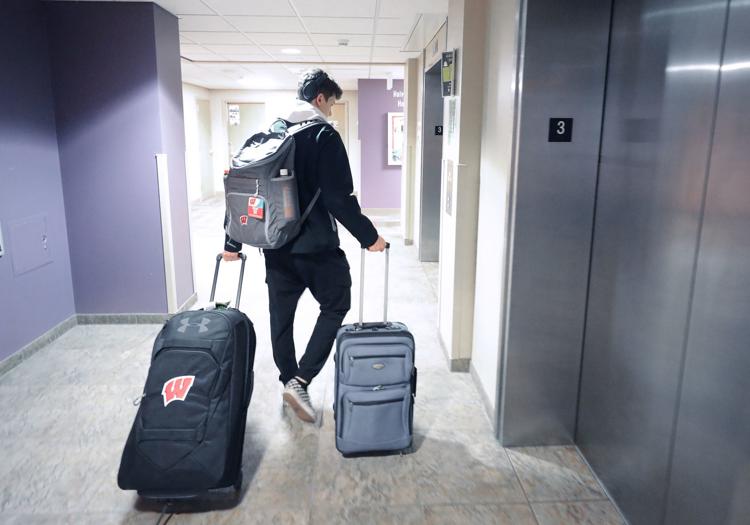 Evers news conference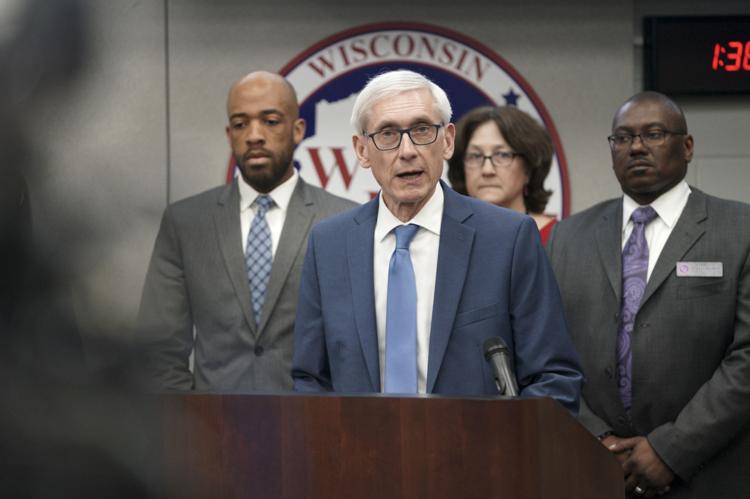 UW Covid-19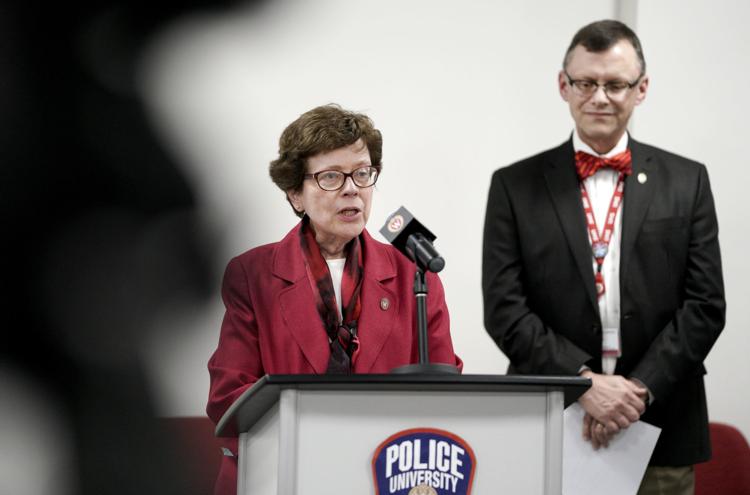 COVID-19 News conference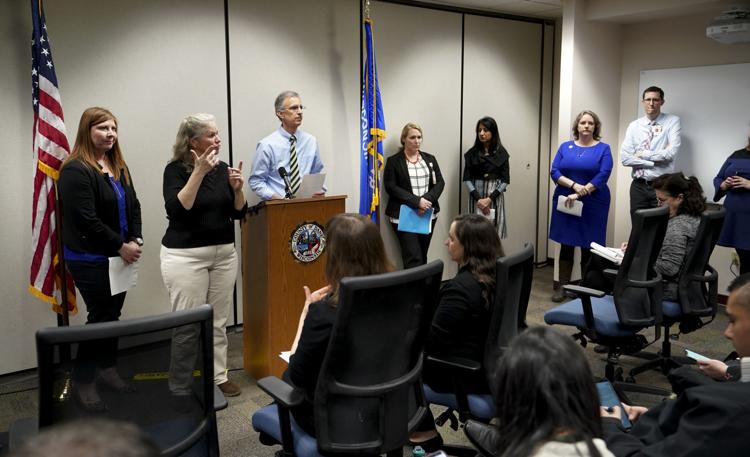 Safdar, Rhodes-Conway and Parisi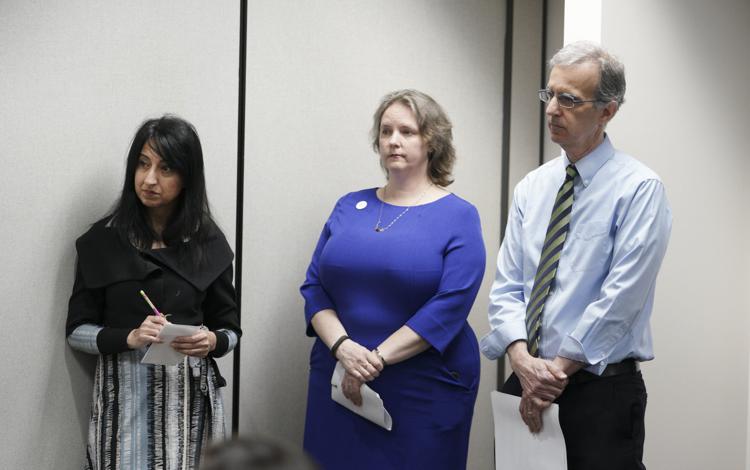 Concerned about COVID-19?
Sign up now to get the most recent coronavirus headlines and other important local and national news sent to your email inbox daily.