Absent are barrels, bins, dispensers and other large containers typically found in a bulk foods section. 
The newest grocery store touting its bulk food products in Madison still has grains, pasta, candy, baking ingredients, spices and other bulk foods, only they have been packaged in plastic containers and bags, weighed in the store's backroom, priced and neatly organized in the four aisles of the Cinnamon Stick Specialty & Bulk Foods, 4017 Lien Road.
The 2,000-square-foot store is the creation of Jennifer Settecase and Steve Fisher, who had been working at a Jefferson County transportation company before quitting their jobs last year to pursue lives in the highly competitive retail foods sector. Their store, just a block off East Washington Avenue and next door to Laredo's Mexican Restaurante, also includes a large selection of non-bulk food products made in Wisconsin, many of them at the FEED Kitchen on North Sherman Avenue.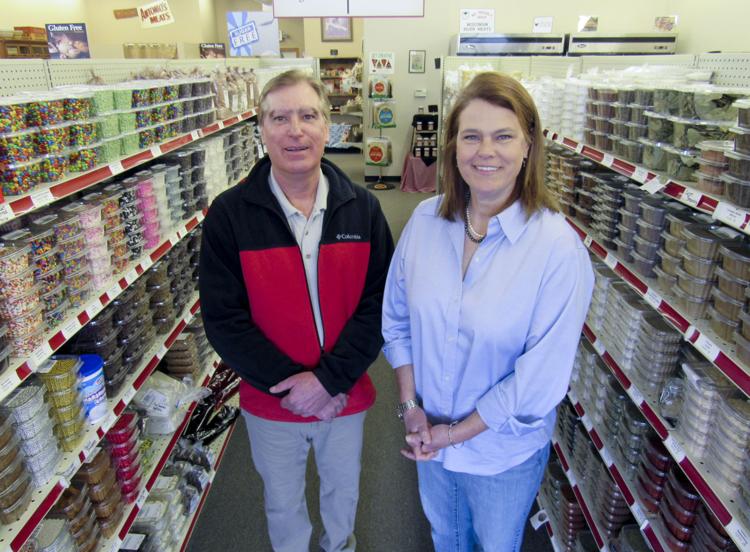 "We did a lot of homework to come to the conclusion that there wasn't a store like this on the East Side," Fisher said.
The store is not a cooperative, nor Amish, there is no fee to shop, and convenience, price and location wins the day for the business that quietly opened in September with a different take on bulk sales and a nod to locally produced food items.
"Not everybody wants to bag their own things," Settecase said. "The majority of the folks appreciate the fact that we have it already containerized for them. It's convenience."
The selection of packaged bulk items makes for a colorful display, especially in the baking aisle, where there are clear containers of milk, dark, white and butterscotch-flavored chocolate chips and scores of containers filled with colorful sprinkles. Another aisle includes candy and chocolate covered nuts, crackers and snack items while other sections of the store features nuts, granola, dried fruit, pancake mixes and bags of pasta, salt, flour, oats, rice and dried beans.
You have free articles remaining.
Register for more free articles
Stay logged in to skip the surveys
Settecase, 48, who lives in Lake Mills, and Fisher, 54, from Johnson Creek, looked at locations in Sauk City, Lodi, Johnson Creek and in western Waukesha County before choosing their space near East Towne, most recently home to Madison Church Supply. The space has been remodeled and includes a backroom with shelving, a scale and space to transfer bulk product into smaller containers.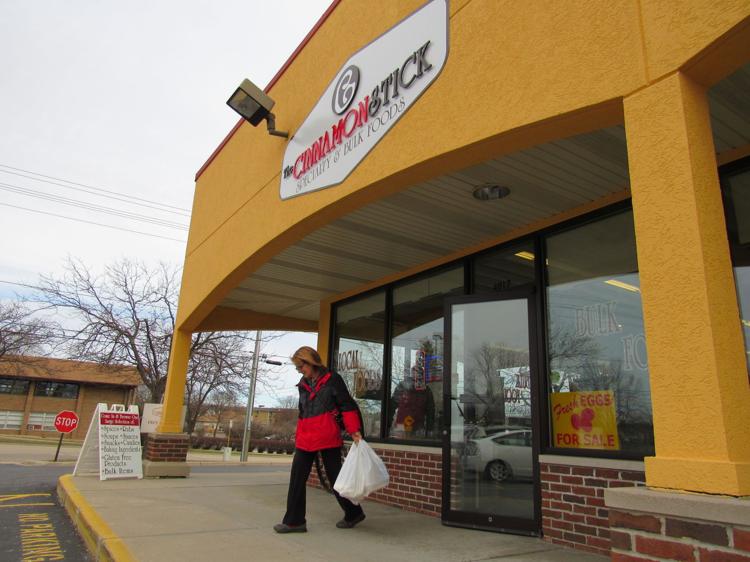 The business partners worked with a mentor from the Small Business Administration to put together a business plan before applying for an SBA loan. Settecase and Fisher say they have invested about $85,000 in the project.
The biggest challenge so far is "getting people in the door and getting people to understand who we are and what we do," Settecase said. "It's a matter of getting the word out."
The other main component of the store is the Main Street Wisconsin aisle, lined with shelving made from pallets that used to hold beer kegs at Miller Brewing Co. in Milwaukee. The shelves are now filled with products from throughout the state. The selection includes bottles of Monte Verde Salsa and packages of Indian meal kits from Masala Mojo, both made in Madison. There are jars of jams and jellies from Bertram's in Sheboygan, packages of Urbal Tea from West Allis, Nomad Coffee from Madison, bottles of maple syrup from Wichman Farms in Marion and bags of Rolling Meadow Sorghum from Elkhart Lake.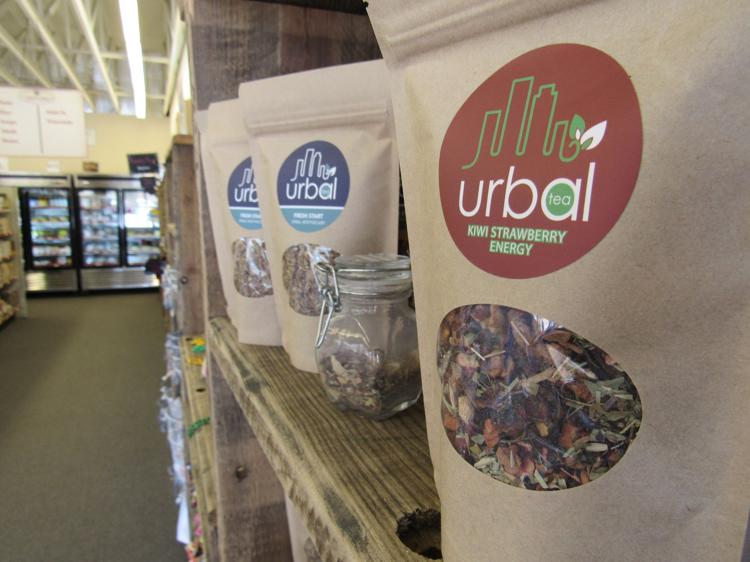 A cooler also holds cheese from Jim's Cheese in Waterloo, eggs from organic, vegan-fed chickens in Lake Mills, pans of gluten-free lasagna from Glenn's Market & Catering in Watertown and venison, elk and buffalo from Wisconsin River Meats in Mauston.    
The store is also serving as a proving ground for new locally made products that have not been widely distributed. Settecase and Fisher spent weeks last year traveling to farmers' markets looking for potential vendors and also have a close relationship with the FEED Kitchen and the many vendors who use the commercial kitchen. A sampling table at the front of the store is a staple.
"We want to help people put good, healthful things on their tables without breaking the bank," Settecase said. "We can source it from whoever we want to. We're not a franchise."