PAOLI — Anna Landmark and Anna Thomas Bates had come to this hamlet along the Sugar River to look at a walk-in cooler.
They wound up with a 5,000-square-foot building in need of a significant upgrade and have become the talk of this artisan-and-niche-retailing pit stop south of Verona.
The two Annas are leasing the space next door to the Paoli Pub & Grill in what had been the Paoli Cafe & Grocery for the past 10 years until its closing in July. Landmark and Thomas Bates thought they would buy the cooler for a store at a different location. Now they find themselves in the midst of a major remodeling project that will allow them to fulfill their dream of having their own cafe, retail, packaging and aging facility for their Landmark Creamery cheese, the vast majority of which is made from sheep's milk.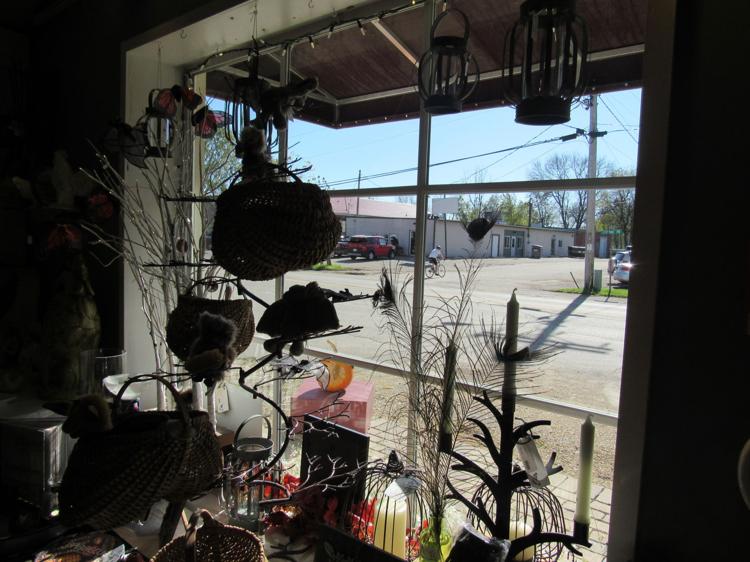 "I'm really excited about Anna and Anna. We need a cheese store," said Susan Troller, who in 2012 opened Cluck the Chicken Store, a chicken supply shop and art gallery at what had been a dilapidated service station. "Retailing today is tough. You've got to be a destination. It has to be an experience."
Landmark Creamery is the latest addition to Paoli, which boasts artisans, restaurants and a healthy dose of history.
The unincorporated Paoli is part of the town of Montrose, platted in 1856 by Peter Matts nine years after the construction of a sawmill. The gristmill and flour house were built in 1864, and by the mid-1870s Paoli was home to a cheese factory, two hotels, a saloon and Fischer Hall, a tavern, dance hall and store. The schoolhouse built in 1854 is now home to a gift shop and cafe.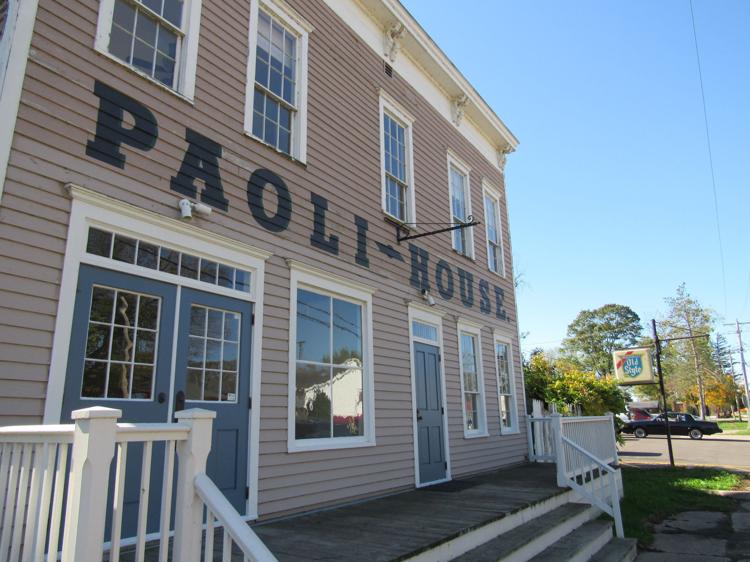 The dance hall is being restored, and the former Paoli House building is getting a new owner. The mill is home to Cottage Goddess Gifts & Events and The Hop Garden's taproom and beer garden. The former flour building is dedicated to the Bread & Brat Haus, and a nearby small stone building, now home to Paoli Road Mercantile, at one time was a cheese shop.
On weekends, the private park on the mill property hosts weddings.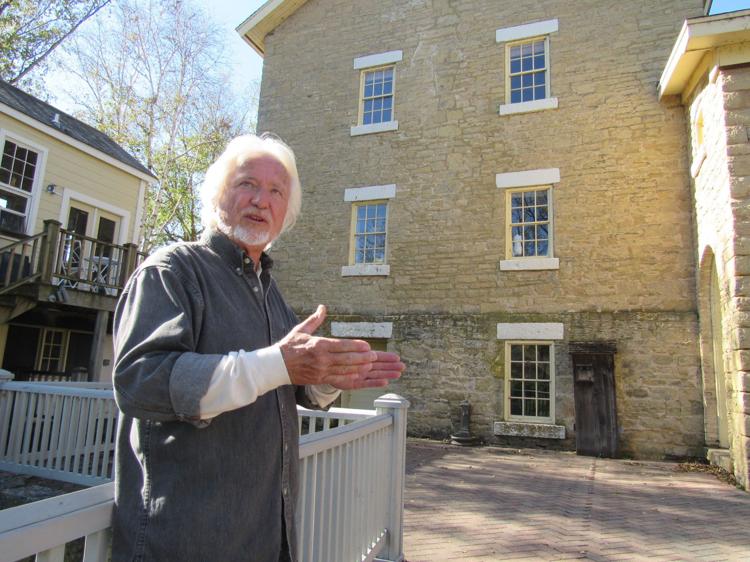 "It's a real good mix," said Bill Hastings, 69, who nearly 35 years ago purchased the crumbling mill at a sheriff's auction for about $27,000. "There's no Kwik Trips, there's no fast food. It's all kind of personally owned shops. No outsider investors have come in."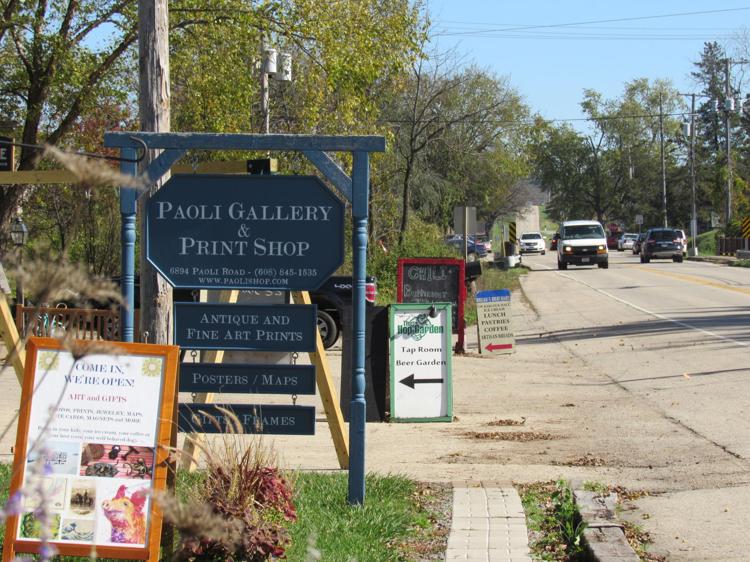 Hastings estimates he's spent thousands on the mill, restoration of the schoolhouse and the upkeep of the Paoli House across the street from the mill. His efforts have positioned the community for success.
"I like history and I like old buildings," Hastings said. "I love architecture and this, of course, is quite unique," he said pointing to his mill building, which sits on a 3½-foot-thick stone foundation and on the National Register of Historic Places.
'Feeling the pinch'
The addition of a cheese shop is seen as another positive notch in the development of the community at the intersection of highways 69 and PB — a major thoroughfare for bicyclists and motorists going between Illinois and Madison.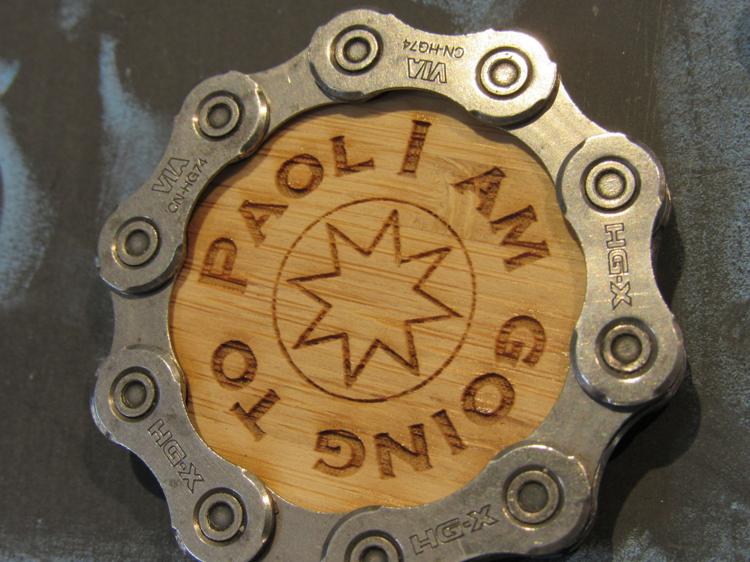 You have free articles remaining.
Register for more free articles
Stay logged in to skip the surveys
Landmark, 39, and Thomas Bates, 41, have invested about $25,000 in their project and have been saving significant costs on equipment by purchasing stainless steel tables, a shrink wrap machine, shelving and coolers at auctions.
"We've saved a fortune by going to auctions," Landmark said.
The plans call for serving coffee and pastries for morning commuters in addition to grilled cheese sandwiches, cheese curds, soft drinks and cheese from other cheesemakers. A wrapping, cutting and aging facility in the middle of the building will mean they will no longer need to rent space at Bear Valley Affinage east of Richland Center. And with storage space, they can now purchase shipping boxes and other supplies in larger quantities at lower cost.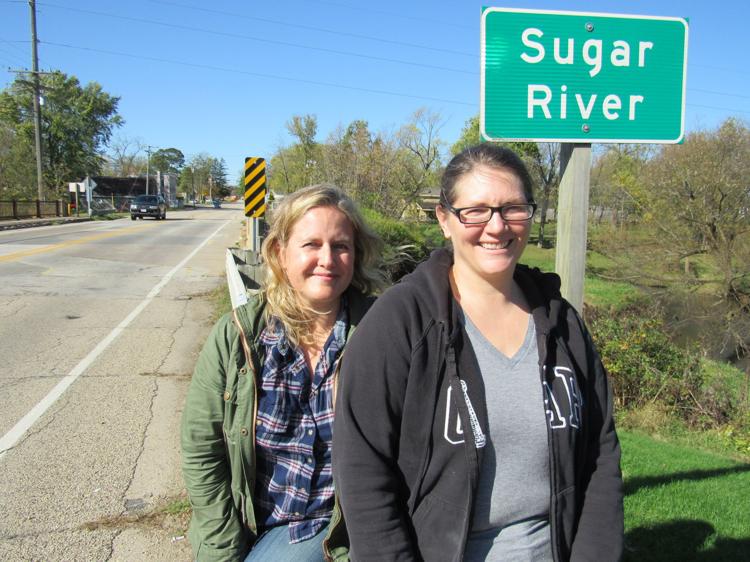 Since founding the company in 2014, the Annas have rented production space at Clock Shadow Creamery in Milwaukee, Thuli Family Creamery in Darlington and at Cedar Grove Cheese in Plain. By next fall, they hope to build their own production facility in the back of their Paoli building, which would further reduce costs and increase efficiency.
"Last year we knew we were feeling the pinch," said Thomas Bates. "We're at a turning point where our sales are good and growing, but because we're renting space we can't make exactly the products we want on the schedule we want. We just needed to get more efficient."
Craft cheese boom
Both women have young families with five children between them, and they said the new facility will also bring a bit of sanity back to their hectic lives, though Landmark will need to continue to make treks to Plain to produce her cheeses. The offerings include Anabasque, cave-aged for a minimum of three months; Pecora Nocciola, a Pecorino-style hard sheep milk cheese; and Pipit, a soft, creamy cheese with a sweet taste.
Landmark Creamery cheese can be purchased in Wisconsin but also in Chicago, Minneapolis, New York City, Boston and San Francisco — part of a craft cheese industry that has exploded over the past 10 years and created thousands of choices for consumers.
"We really thought long and hard about our labels and what was going to make them look different," Thomas Bates said. "One of the best things about Wisconsin is that everybody across the country sends trucks here to pick up cheese. So we're able to take our smaller quantities of cheese and consolidate them on pallets for these bigger companies. It's a huge advantage that we have that other smaller cheese makers in other states don't have."
Landmark, a Mount Horeb native and UW-Madison graduate, has worked for One Wisconsin Now as a research director and helped run political campaigns. Thomas Bates is a graduate of Brown University, where she majored in environmental studies and worked as an implementation specialist at Epic Systems in Verona before getting into food writing. Both women ended up moving to Albany, where they met at a potluck dinner and began talking about food and later about creating their own cheese company since Landmark was in the midst of getting her state cheesemaking license.
"We've definitely been learning," Landmark said. "Even though we're making a specialty cheese, the margins are small, so we've been struggling with that. We've been fortunate to rent space because that is what has really helped us get started."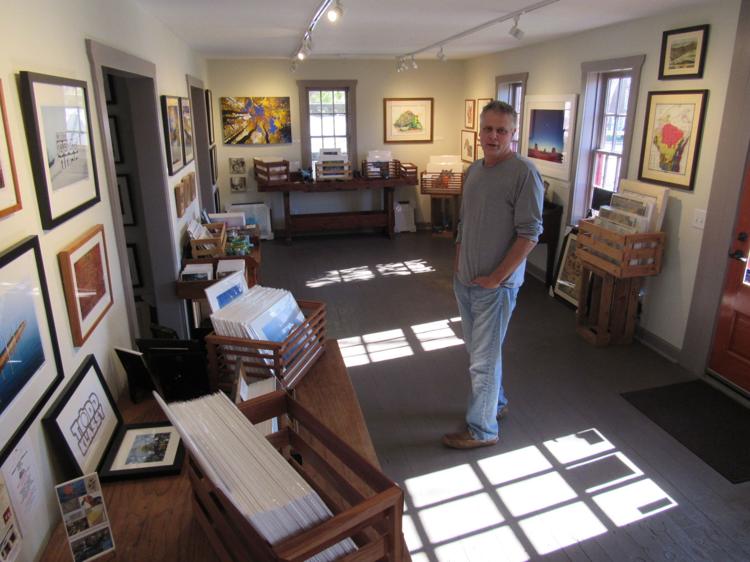 John Cioci opened Paoli Gallery and Print Shop in 2016 across the street from what is now the Landmark Creamery space. His shop is in a late-1800s house that has been converted to his work space and gallery. He recently designed a logo for the community to help with the pronunciation that is being sported on t-shirts and magnets.
The addition of the cheese shop creates another reason for shoppers to explore Paoli.
"Paoli is unique. People don't expect it if they aren't looking for it, and then they don't now what to make of it," Cioci said. "But the people that know about it tend to be pretty loyal. The cheese shop is going to be good because people are used to having cheese in Paoli."