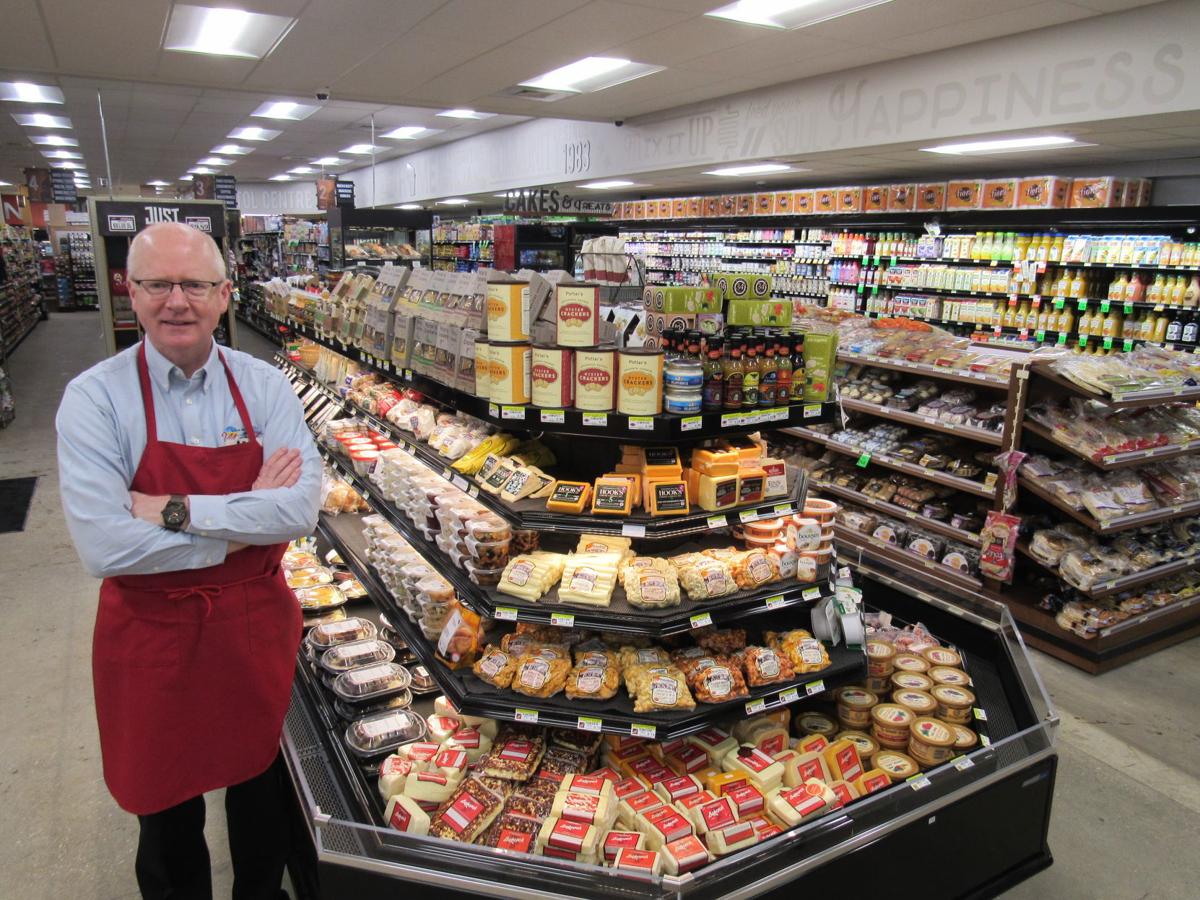 When Mitch Eveland purchased his grocery store in 2007, there was no Fresh Madison Market in the heart of the UW-Madison campus, the construction of a Festival Foods on East Washington Avenue was nine years away, students made up the majority of his customers and Epic Systems in Verona had just 2,500 employees. Willy Street Co-op also had plans to open an 8,750-square-foot store across the street on the first floor of the recently completed Metropolitan Place II.
But growth and development in the city's Downtown and a changing demographic that includes more people who live and work in the heart of the city has created opportunity for Eveland and his Capitol Centre Market, located at the corner of Broom and West Mifflin streets and where Willy Street Co-op ultimately abandoned plans for their store across the street.
That's why Eveland's store has been expanded to cater to not only the changing customer profiles in the Downtown but to meet the demands of modern-day grocery shoppers. They are more apt to shy away from the middle of the store and canned goods and instead stick more to the outer rim of the store's interior, where there is fresh produce, dairy, hot foods, fresh cuts of meat, warm bakery items and, this being a hub of college students, a beer cave.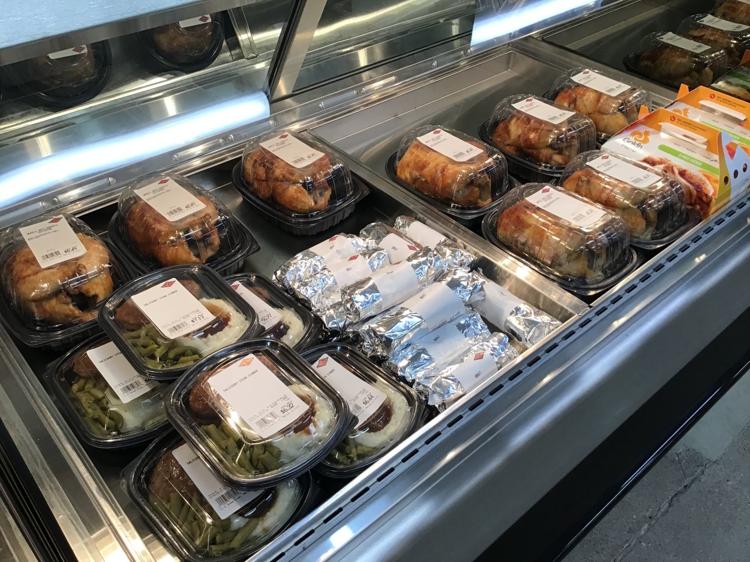 Eveland estimates that about 25 percent of his customers are college students, 25 percent are elderly and the remaining 50 percent are professionals who either live or work in the downtown.
"The nice thing is when I first purchased the store in 2007, during Christmas break, when the students were gone, business was down dramatically. It was just a fact of life back then," Eveland said. "Now when we have our Christmas break, it certainly is quieter, but it's nowhere near what it used to be. There's just a lot more activity Downtown."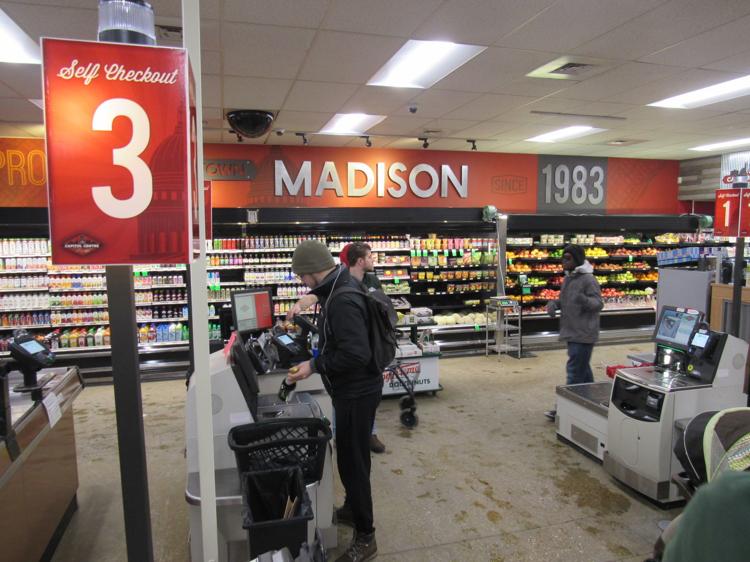 A jungle out there
The Madison area has long been one of the most competitive grocery markets in the Midwest where three Woodman's Market stores set the pace on pricing. However, Pick'n Save stores, after its parent company Roundy's was purchased by Kroger, have been revamped and prices lowered, Metcalfe's Market has two locations, Iowa-based Hy-Vee has three stores while there are Walmart Supercenters in Sun Prairie, Monona and Stoughton, and on the other end of the spectrum, a Whole Foods on University Avenue while Willy Street Co-op has three stores to serve its more than 35,000 members.
And with delivery or curbside pick being offered by virtually every grocer in the area, the competition goes beyond brick and mortar and is not necessarily determined by proximity.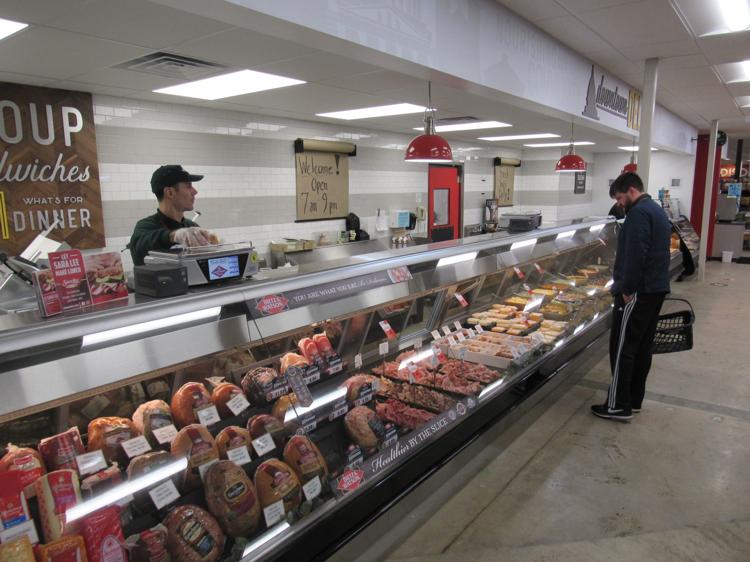 Walk on in
You have free articles remaining.
Capitol Centre Market opened in 1983, has been offering delivery since 2001 and is in a category much like Jenifer Street Market, Regent Street Market and Knoche's Food Center and Butcher Shop on Old Middleton Road. It's a locally owned, neighborhood grocery store that relies on business from those who live and work nearby. The store has a parking lot with 16 spaces, a rarity for most Downtown retailers, but 70 percent walk to do their shopping. However, the average purchase is just $15, far below that of most big-box stores.
"Our average sale is low but our customer count is high," Eveland said.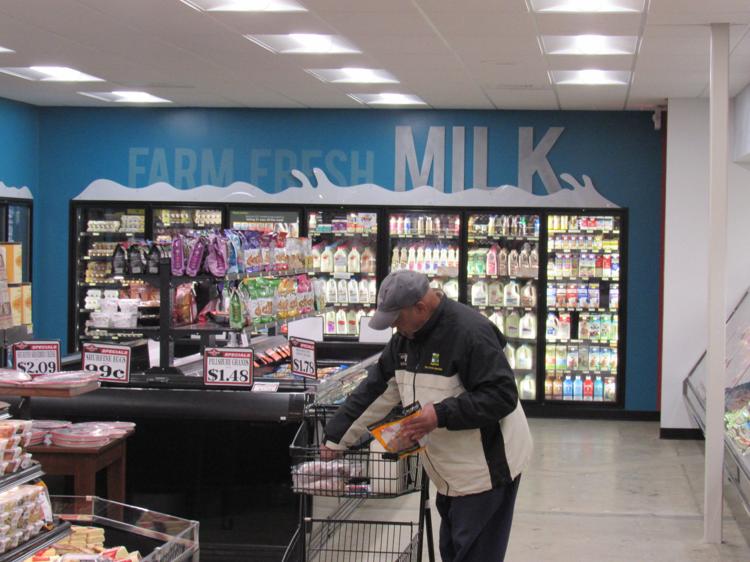 To better facilitate the high number of shoppers, the $2.75 million dollar expansion and remodel that began in March includes a larger checkout area. Prior to the project, the store had four staffed checkout lanes and a staffed express lane. The store now has four self-service lanes, two regular staffed lanes and one staffed express lane. But much of the project is focused on the back of the store where there is now a massive deli that serves up sliced lunch meats, salads, fried chicken and hot soups. The beer cave is bigger, the meat department, with two butchers has been expanded and sushi is now made on site instead of being brought in from a vendor.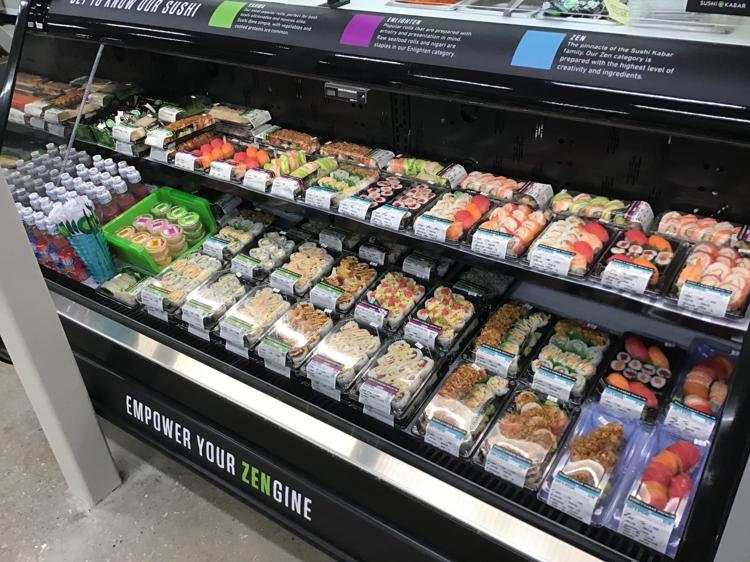 "For us, it's been a home run in terms of what's happened since we've opened it," Eveland said. "When people see the chef making the sushi, it's just made a huge difference. We're probably selling five times more what we sold before."
Room to grow
The 3,000-square-foot expansion to 14,000 square feet includes new offices and a break room, more cooler and freezer space in the backroom and, on the retail floor, produce and dairy departments that are 20 percent larger. The expansion came after Eveland purchased the adjacent building that was home to a small Dorn True Value Hardware store. Dorn officials tried finding an alternate space but could not find a space that met their requirements and closed the store early last year, which has left the city without a Downtown hardware store.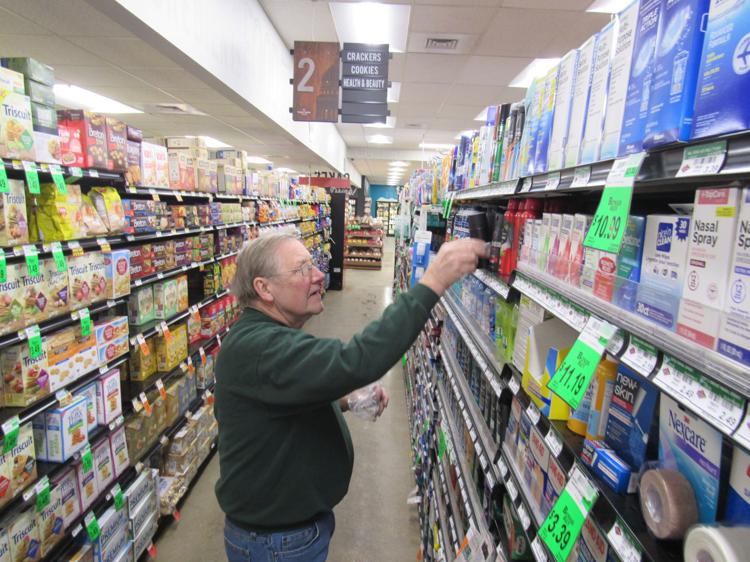 Eveland is one of the city's most experienced grocery operators and in 2014 built the Lake Mills Market. He now splits his time between the two stores. The West High School graduate worked at Fauerbach's Fine Foods and Nakoma Trading Post in Madison and spent five years with the Hannaford Brothers Co. food stores based in Portland, Maine, before returning to Madison to manage seven area Pick'n Save stores for 14 years prior to their purchase by Roundy's.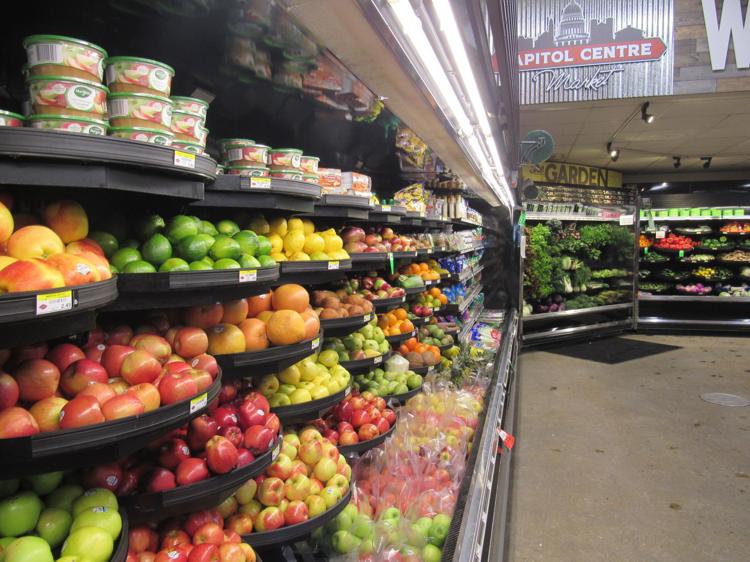 For Eveland, just the second owner of Capitol Centre Market, expansion was a requisite.
"There's more competition Downtown and in order to serve our customers better I thought we needed to provide them with a deli and a bakery," Eveland said during a tour. "To stay competitive nowadays you have to be able to provide more of what the customer wants."
Send retail-related tips and story ideas to badams@madison.com or call Barry Adams at 608-252-6148.