A Middleton distillery that filed for bankruptcy last month is one step closer to new ownership that would keep the company locally owned.
Travis Hasse and Tom Maas, partners in Dancing Goat Distillery in Cambridge, submitted under the Midwest Custom Bottling name the high bid for Death's Door Distilling at a bankruptcy auction last week in Madison.
The $2.48 million bid submitted on Thursday at the end of a five-hour auction that took 24 rounds and included two other bidding groups, was approved Friday by Judge Catherine Furay in the U.S. Bankruptcy Court for the Western District of Wisconsin. A closing will likely be held in early January following the holidays, said Hasse.
"It just has good synergy for Wisconsin," Hasse said Sunday about Death's Door, which is named after a hazardous maritime passageway off the Door County Peninsula. "It's a Wisconsin brand with a good Wisconsin story. And with our Wisconsin lineage, it felt like it just had good synergy with us."
Hasse, Maas and Maas' son, Nick Maas, who serves as head distiller at Dancing Goat, opened their nearly $7 million, 21,000-square-foot distillery in December 2017 within the Vineyards at Cambridge. The 73-acre development, located on the village's west side, includes housing and vineyards while the winery is located in the building that had housed the Matt Kenseth Museum before it moved to the village's downtown.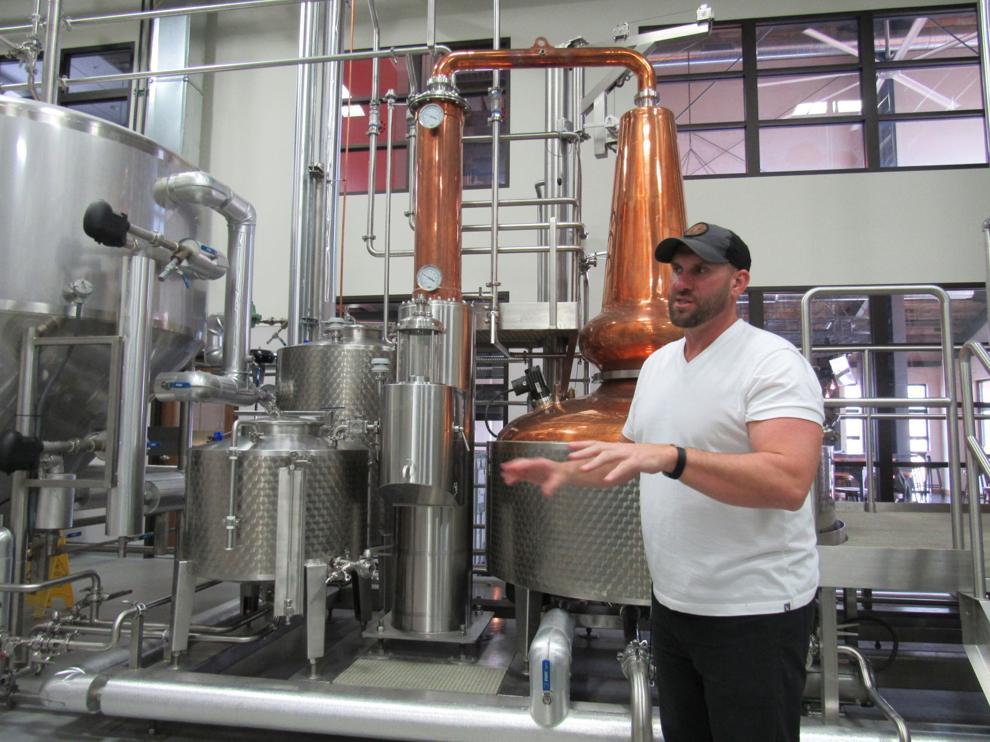 In 2008, Hasse founded Apple Pie Liqueur while Thomas Maas is CEO of Agave Loco and chairman of Midwest Custom Bottling, a Pewaukee company founded in 2008 by his late father, Duane. MCB, on which Hasse sits on the board of directors, bottles a variety of alcoholic beverages, including Soul Boxer brandy and bourbon Old Fashioneds; Tippy Cow Rum Cream; and Bombora and Cooranbong vodkas.
Death's Door, founded in 2007, had been using contract distillers to make its products until 2012, when it invested $3 million for the construction of a 25,000-square-foot distillery in a Middleton industrial park. That space is leased and not included in the sale. It's unclear if Death's Door production will remain in Middleton or shift to Cambridge.
"We don't know yet," Hasse said. "There's a lot of evaluation that you've got to do. It's just going to take time."
The Death's Door Distillery was built to produce up to 200,000 cases a year but the facility did not have a tasting room and production leveled off at about 30,000 cases. In October, Death's Door, the state's largest distillery, ended its six-year relationship with Serrallés USA, a Puerto Rican rum importer that helped finance the distillery's construction. When Death's Door filed for bankruptcy just before Thanksgiving, it was $6 million in debt to more than 100 creditors, which included about $3.5 million owed to Serrallés.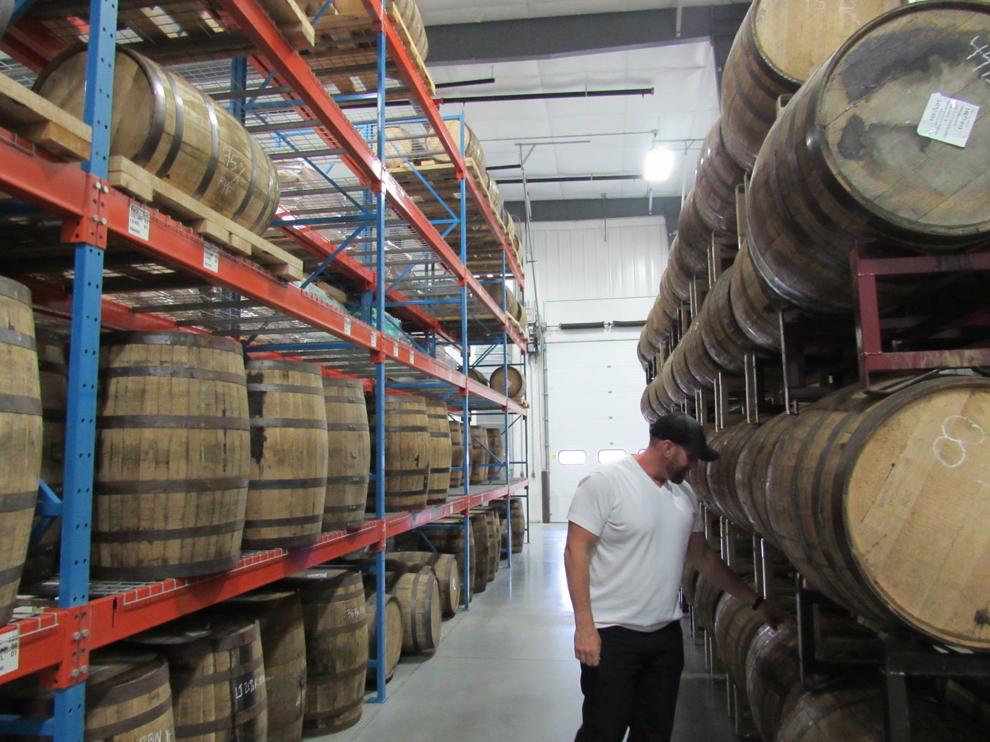 But while the Death's Door facility is formidable, Dancing Goat's distillery is also designed for big production runs.
A 68-foot-tall continuous column still, referred to as a whiskey rocket, can crank out 11 to 12 barrels of product a day. It's supported by two, 1,800-gallon cookers and six, 3,800-gallon fermentation tanks designed to operate 24 hours a day. The facility also includes a large tasting room and outdoor patio and features a 240-gallon pot still for small batches that has the potential to produce 150 to 175 barrels of spirits a year.
"I think they'll assess and do what's best for Death's Door," said Brian Ellison, a co-founder of Death's Door and its president, who purchased the shares of co-founder Brian Vandewalle in 2009. "I'm extremely excited for them. I think they're a great Wisconsin company. I'm 100 percent behind what they're doing."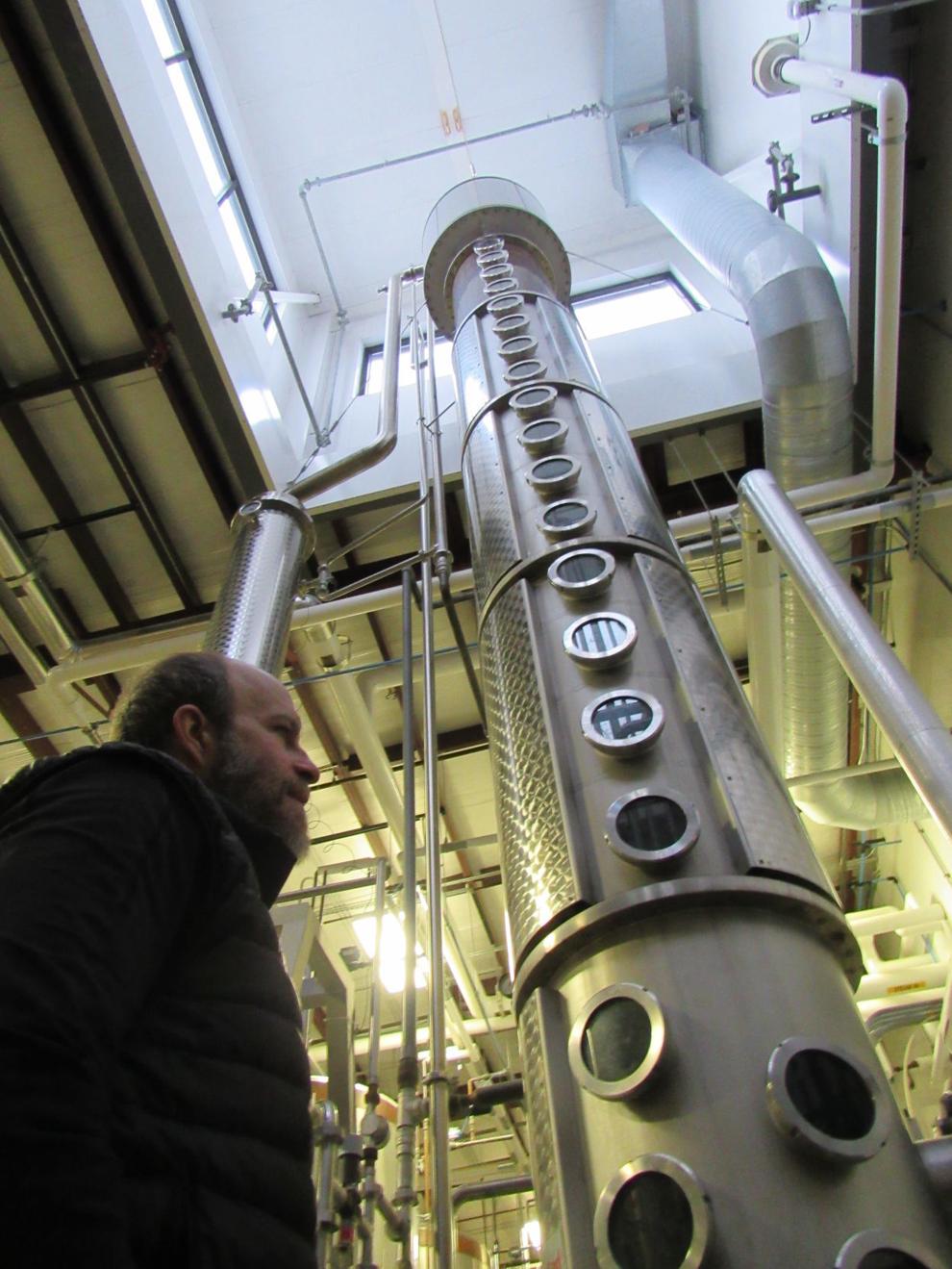 Death's Door can be traced to Washington Island when Vandewalle, owner of a Madison planning company and the Washington Island Hotel, worked with Ellison and chef Leah Caplan to create and promote products derived from the island. The products included breads, pastries, smoked whitefish, beef and, in 2006, Island Wheat, a beer from Capital Brewery in Middleton made with some of the wheat grown on the 35-square-mile island.
About 18 months after the first batches of Island Wheat were produced, Death's Door released its first creation, a vodka. Since that time, the company has created a bourbon, white whiskey, schnapps, and, what has turned into its signature spirit, gin, which is sold internationally, including in England and Australia.
When Death's Door sold its first products about 11 years ago, there were about 100 distilleries in the entire country. But now there are more than 1,835, including nearly two dozen in Wisconsin. The landscape change has meant more competition, but Ellison has admitted that he may have focused too much on growing the Death's Door brand nationally and internationally instead of within the state.
Hasse said one of the goals he has for Death's Door is to grow the brand within Wisconsin.
"That's what I've done with our current brands," Hasse said. "When I started selling Hasse's Apple Pie (Liqueur) it's always been Wisconsin. The backyard is what's important to us."
This story has been corrected to reflect the correct spelling of Travis Hasse.