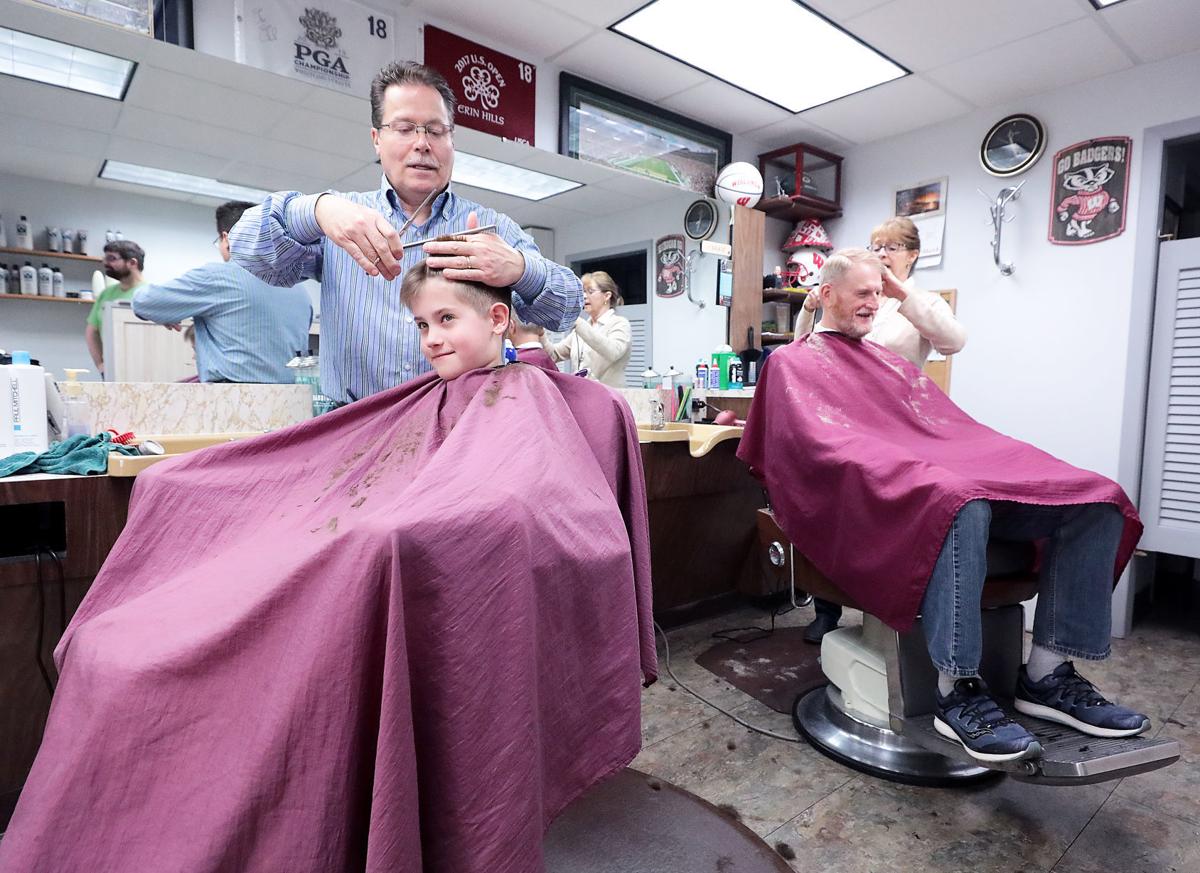 From nail salons to dentists, businesses that require close contact with clients are being forced to adapt to public health directives aimed at keeping people at least 6 feet away from each other to limit the spread of the highly contagious coronavirus.
In the Madison area, many who make their living cutting or coloring hair, painting nails or doing acupuncture are at least temporarily out of work or seeing far fewer customers, while health care providers such as dentists and chiropractors are seeing only the most serious cases.
Nathan Considine, president of LSM Chiropractic, said his company's 16 Wisconsin clinics are at about 60% or 70% capacity as a result of limiting services to those with conditions such as acute back pain or migraines. The idea, he said, is take some of the pressure off the broader health care system by keeping people who, in the absence of his company's services, might end up in the emergency room.
Similarly, the Wisconsin and American dental associations on Monday issued a recommendation to halt cleanings and other routine or elective dental work for three weeks.
"Concentrating on emergency dental care will allow us to care for our emergency patients and alleviate the burden that dental emergencies would place on hospital emergency departments," the American Dental Association said in an email.
Patrick Tepe, a dentist with Associated Dentists in Verona and Madison and the immediate past president of the Wisconsin Dental Association, said most dentists are complying with the recommendation. Many also are taking further precautions, such as sanitizing common areas or having patients rinse with a 1% hydrogen peroxide solution that cuts down on the prevalence of the virus in the mouth.
Considine said his clinics are also taking out some of the waiting room chairs so that people sit farther away from each other, providing patients with touch pens to use instead of their fingers on touch-screen kiosks, and "trying to eliminate staff going to multiple clinics to cover."
Nail techs typically wear masks and gloves anyway, but Miwa Nitta, owner of US Nails & Spa in Monona, said she's met with staff to "remind everyone of the importance of sanitizing and washing everything before providing the customer a service."
At the Sherman Plaza Barbers on Madison's North Side, owner Tim Roberts said his wife persuaded him to remove all the magazines. A recent National Institutes of Health study found coronavirus can remain alive for hours or days on many surfaces.
US Nails and DuWayne's Salon in Madison are also among the businesses spreading out appointments to comply with Gov. Tony Evers' directive Tuesday to limit gatherings to no more than 10 people at a time.
With many people canceling nonessential appointments or wary of leaving their homes, however, those limits can often be met.
Jason Nguyen, a manager at La Vie Nails and Spa near East Towne Mall, said there's been a "totally big drop" in business this week, with appointments mainly for customers the techs already know.
"We have some regular customers and we still trust them and they still trust us," he said.
DuWayne's manager and stylist Terri Page said cancellations there became noticeable starting Friday.
"Yesterday was major," she said. "My entire day canceled until 2:45 — and I was booked solid from 9 o'clock. And then I only had three appointments between 2:45 and 7, which is when we closed, so my day completely went, and so did today."
Customers are telling her they're worried about the virus or feeling ill with colds or the flu — not necessarily coronavirus, she said. "They just are staying home. They just are trying to do what they're supposed to do."
Nitta said the drop-off at her business began in late February.
"Typically the spring is a time when business starts to really pick up with clients traveling abroad or for spring break come in to get their nails beach-ready," she said. "We renovated over the winter to expand our capacity for this spring rush. Now it's looking like that investment won't be paying for itself any time soon."
Two women who did decide to go through with salon appointments Wednesday had made the dates well before many Americans had ever heard the terms coronavirus and COVID-19.
Barbara Carter, of Madison, was getting her hair colored at a mostly empty Serenity Salon and Day Spa and had no problem keeping an appointment she scheduled some six weeks ago.
"I knew if she wasn't feeling well she would cancel and I knew if I wasn't feeling well I would cancel," she said, referring to her stylist and salon owner Darcy Gillitzer. "So I didn't worry about it."
Deborah Nilson, 65, of Madison, was getting her hair cut Wednesday at DuWayne's during an appointment she made in December. She said she was a little worried about keeping it but that owner Steve Nelson had emailed clients to say it was safe to come in. On the salon's door is a sign letting customers know it's regularly sanitizing surfaces and following Centers for Disease Control and Prevention guidelines urging sick employees and customers to stay away.
"I wasn't sick, so can't stay at home forever," Nilson said. "I'm more concerned going to the grocery store. I mean, really, are they keeping up to what they say, with the cleanliness? It's the clientele, too, and the staff. It's a bigger area."
Roberts, of Sherman Plaza Barbers, said "a lot of people are surprised we're open," adding the three-barber shop was "swamped" last week, including with many retired people. So far this week it has been slower, he said.
Nguyen, of La Vie Nails and Spa, said he could see a two-week closure if business remains slow, and Roberts said if his shop has to close at some point in the coming weeks, it will survive.
"We'd still be in business," he said. "It's not going to end our business even if we're off a month."
Considine said with less revenue coming in, LSM has taken out extra lines of credits to cover operations, and "we have not laid off one employee." Tepe, the dentist, said that for now, owners of his practice are covering the salaries of staff even though they're not working or working far less.
Page said the plan for now is to keep DuWayne's — in business for some 60 years — open during the crisis, even if it means its six stylists and five part-time receptionists are getting fewer hours.
Virus testing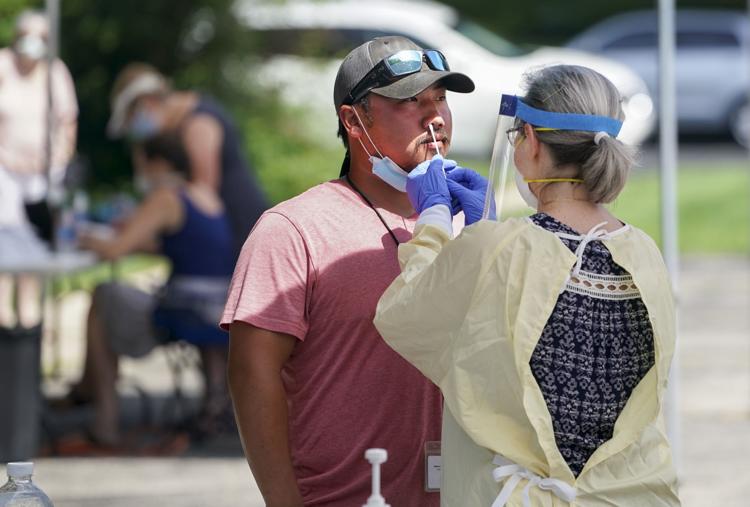 Testing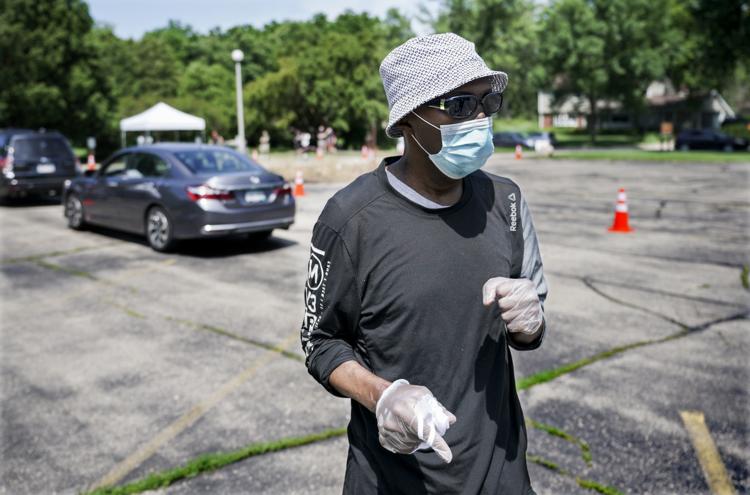 Testing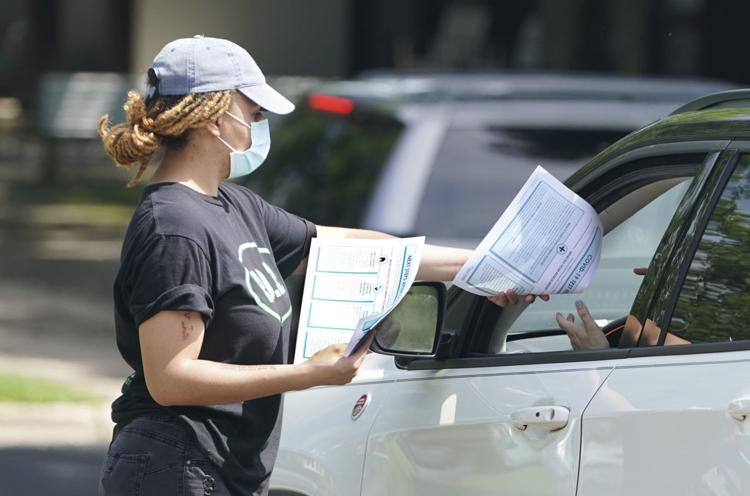 Henry Vilas Zoo reopens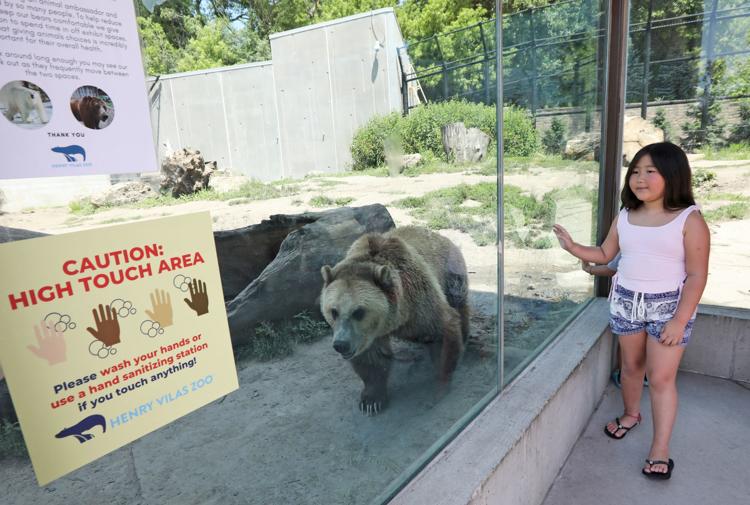 Union Terrace reopening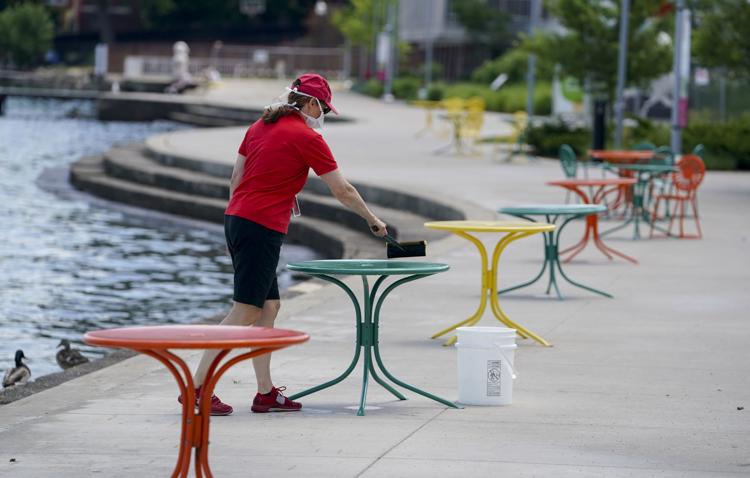 A Day to Remember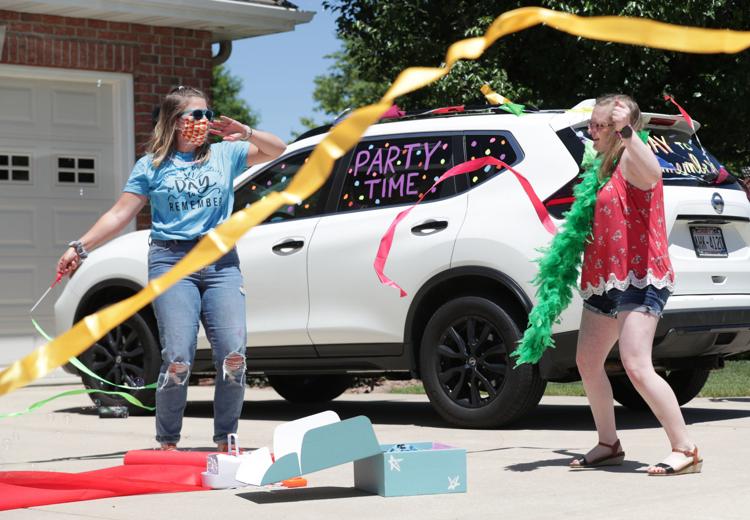 West High grads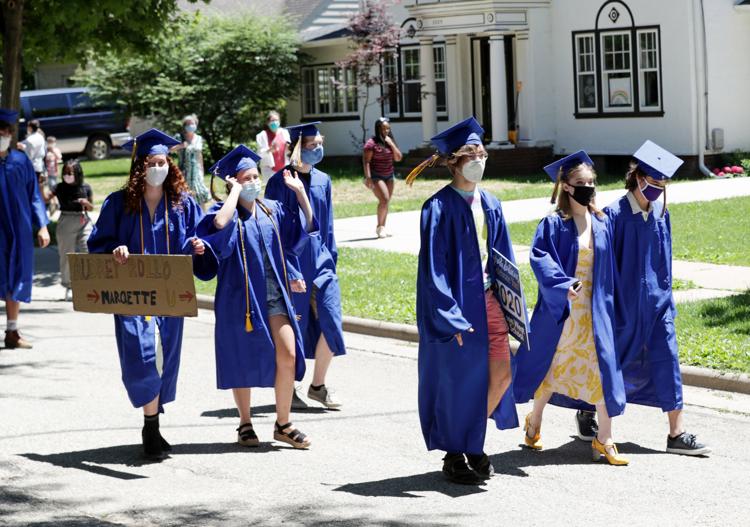 Pool openings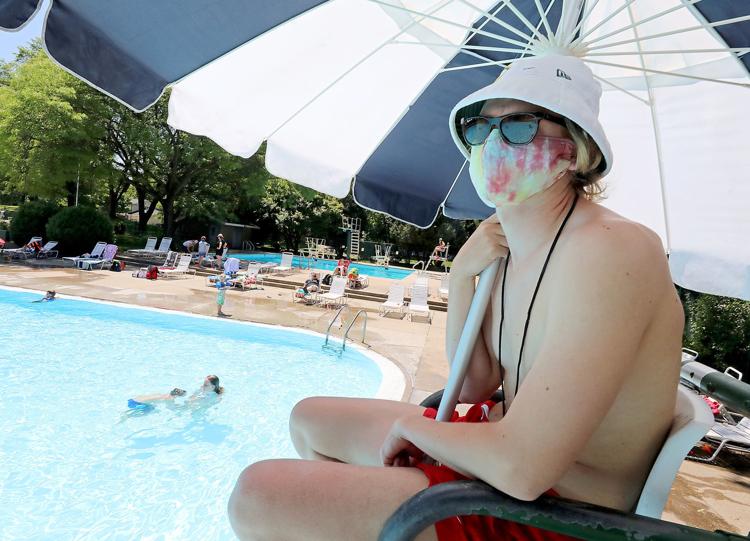 Grads on the Yahara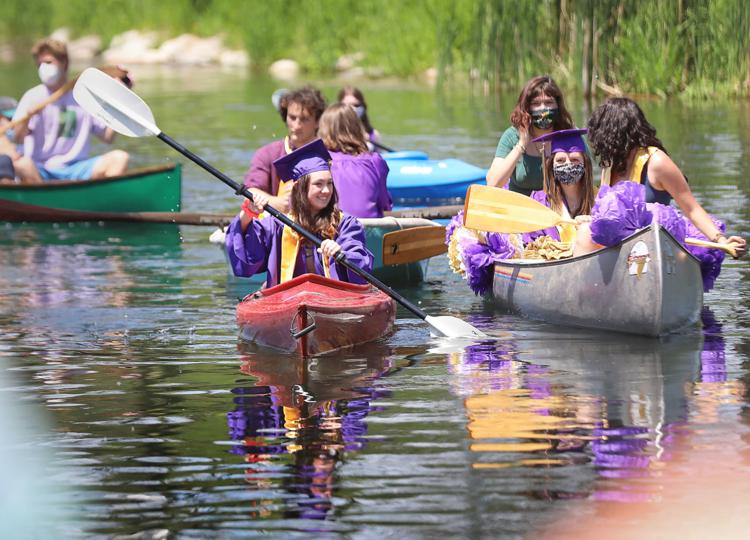 Fifth-grade graduation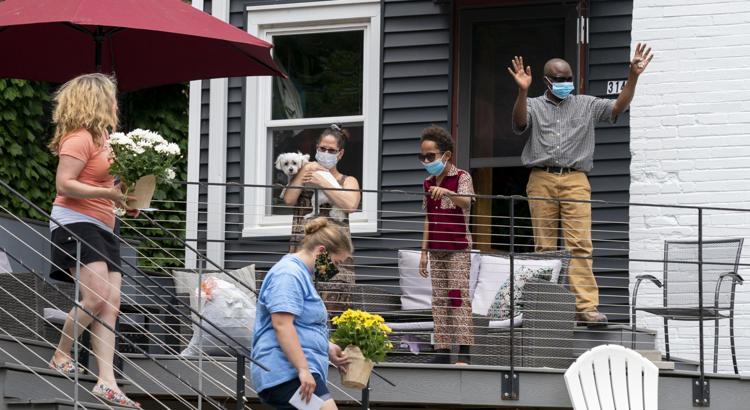 Tribes battling steep losses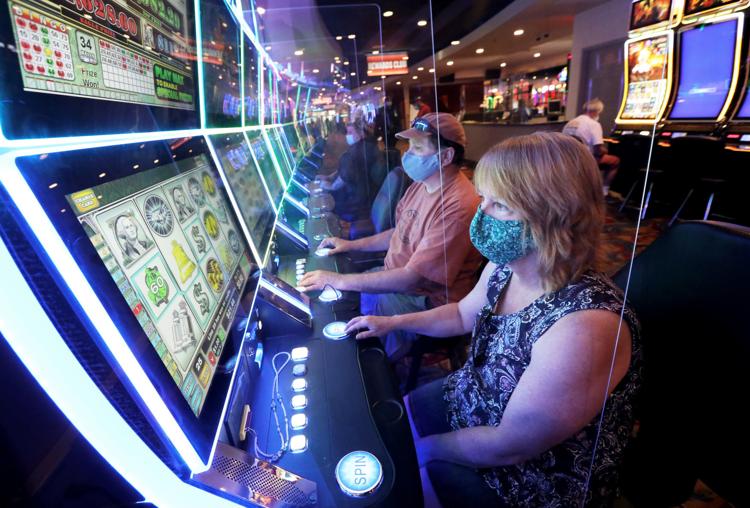 COVID-19 openings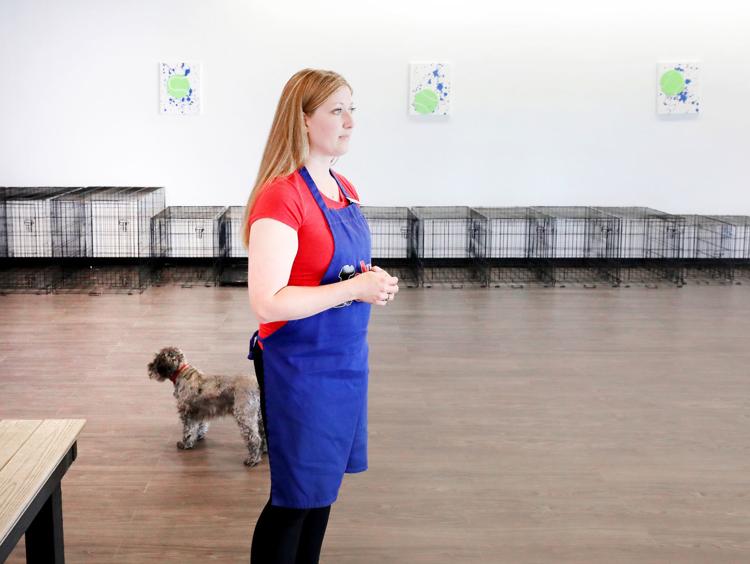 Picking up belongings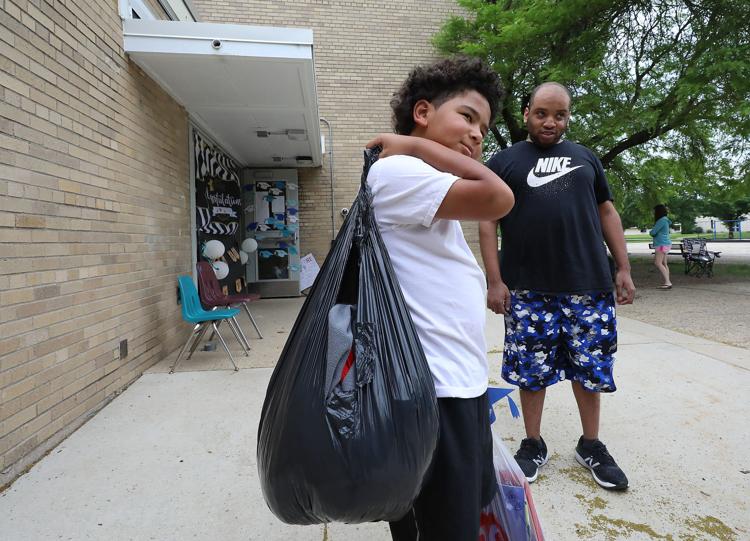 Downtown Businesses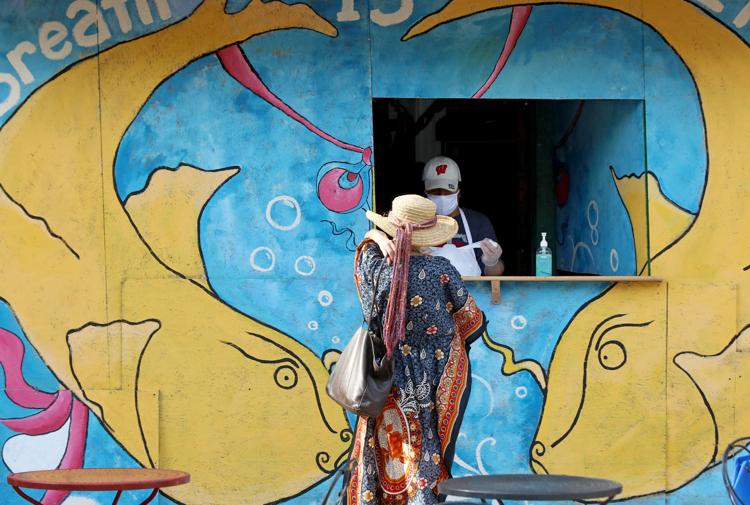 Covid transportation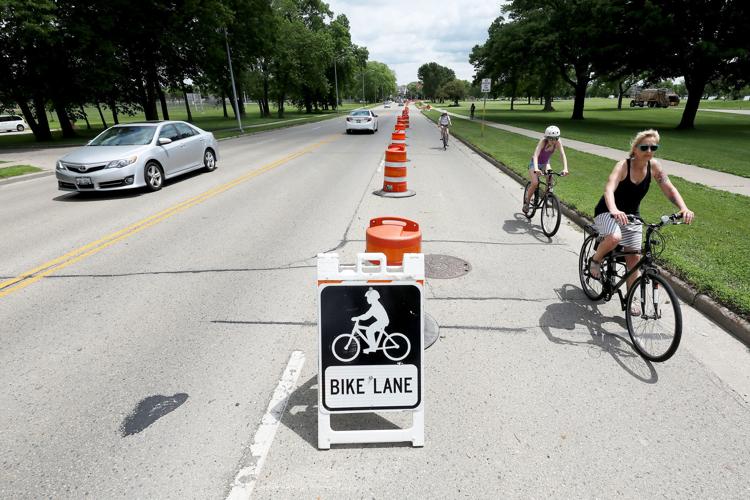 Church capacities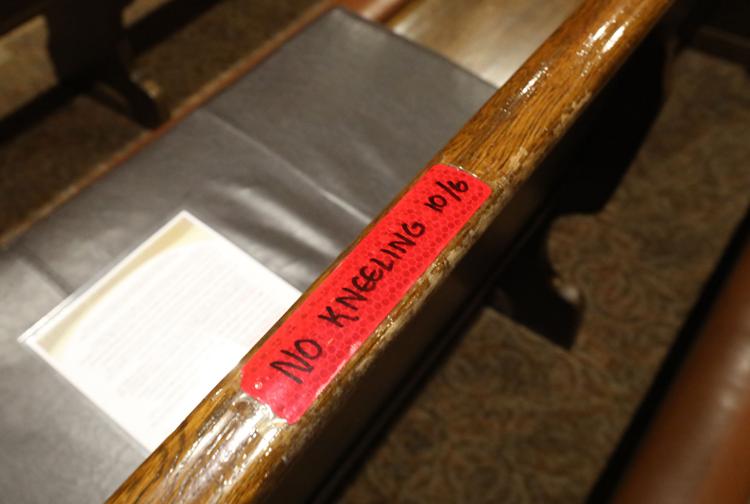 Church capacities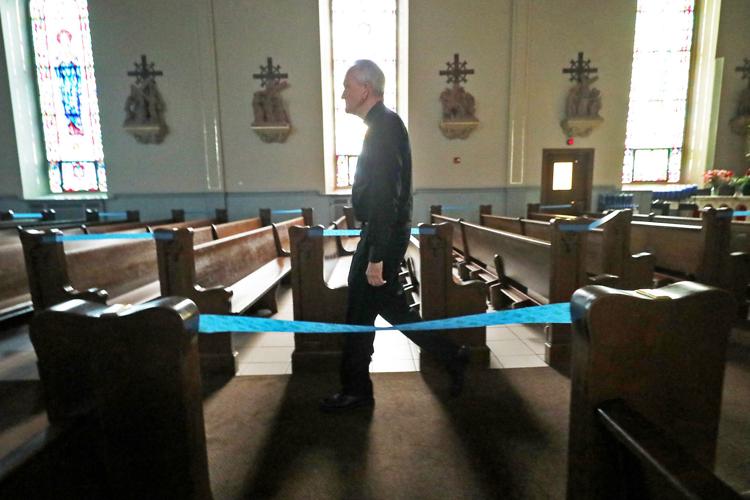 Prepping for reopening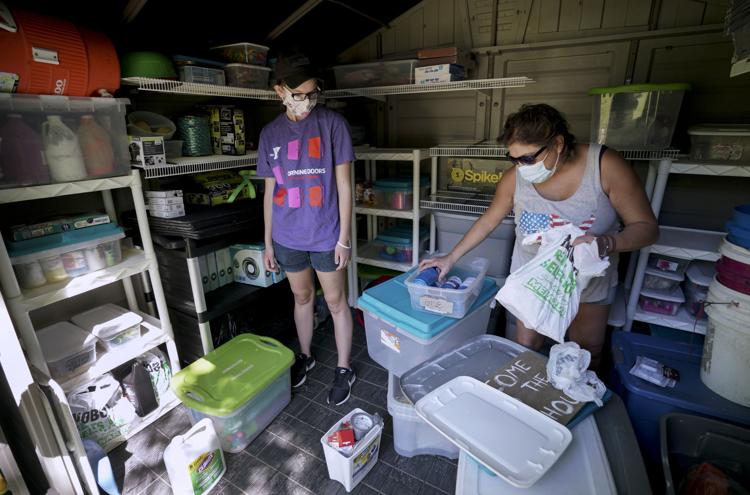 Warner Park - screening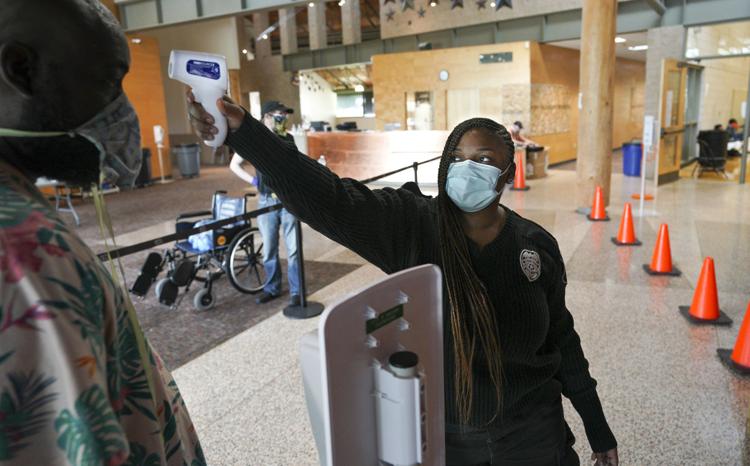 Outdoor Dining East Main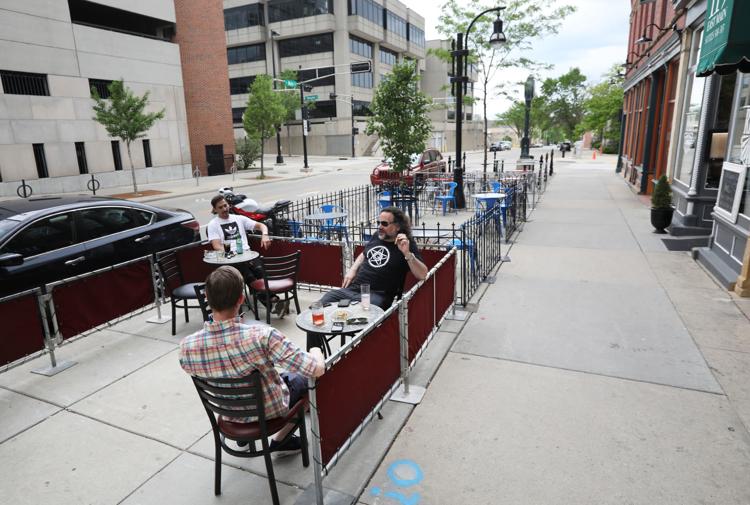 Spacing out customers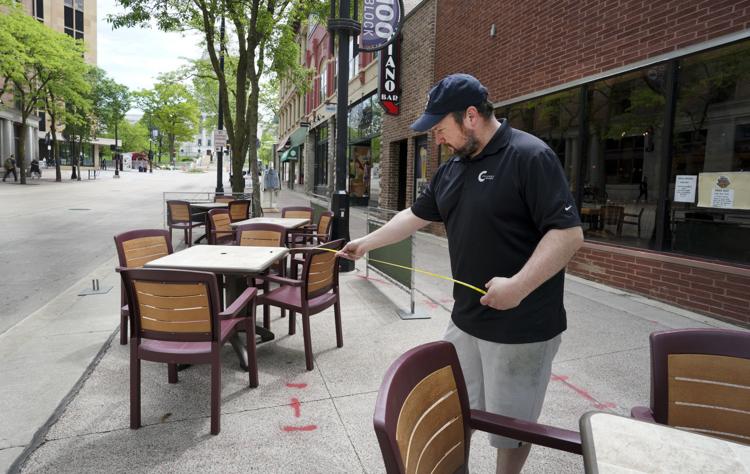 Getting a tattoo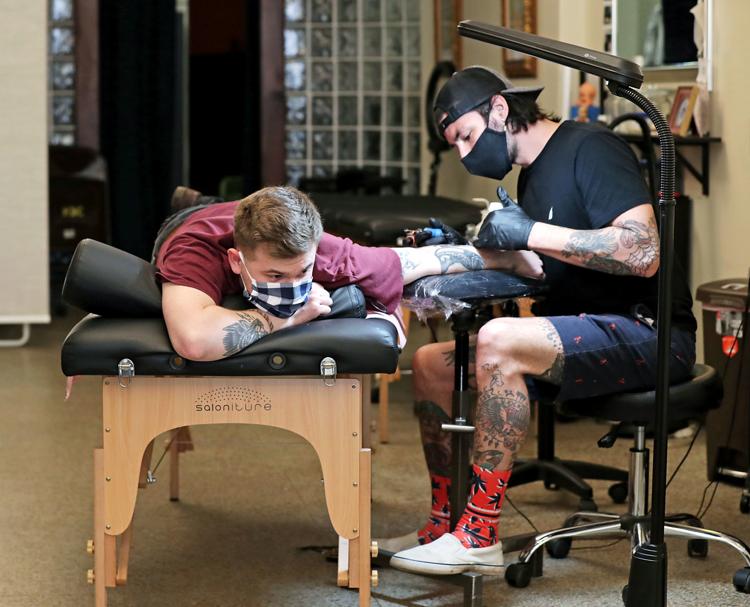 Memorial Day ceremony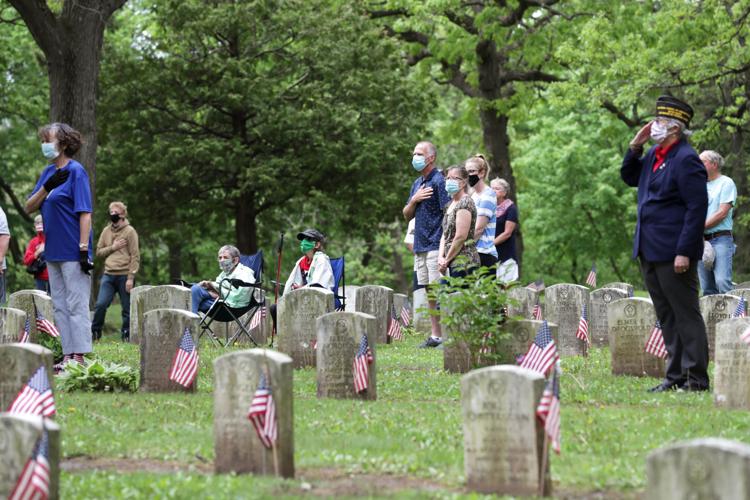 Memorial Day weekend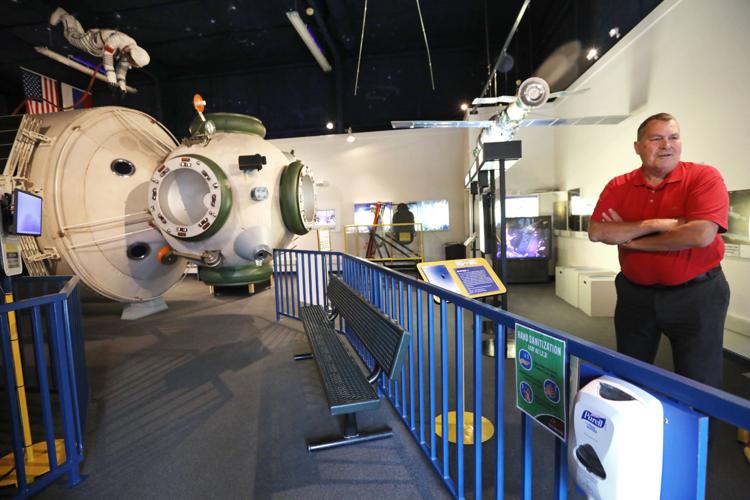 Memorial Day weekend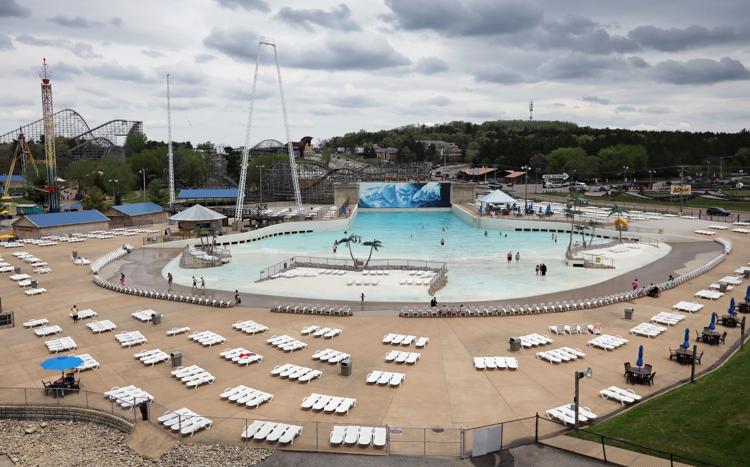 Salons Opening
Fitness openings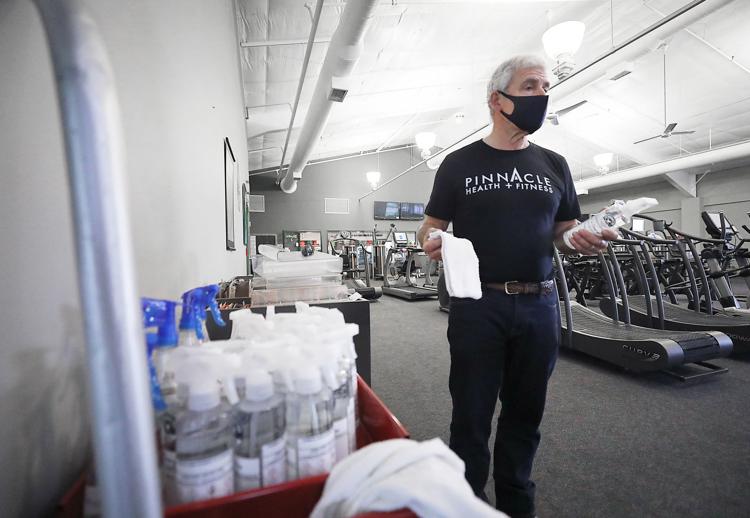 Duck Pond Drive-In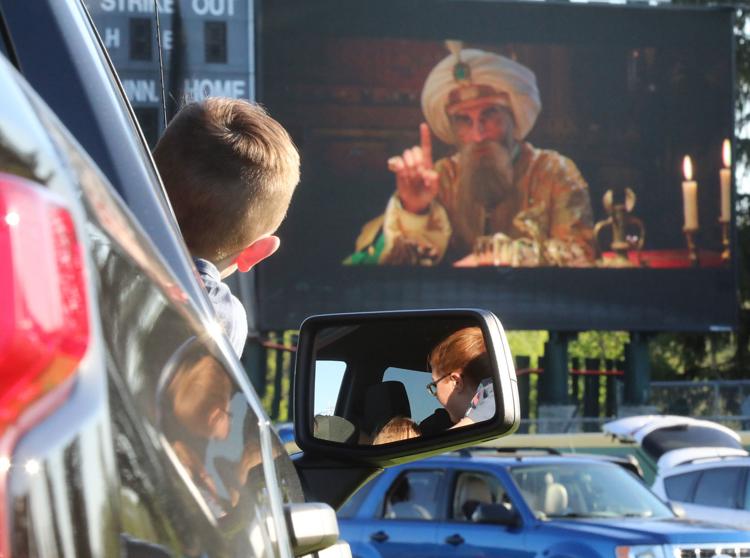 Memorial Union crowd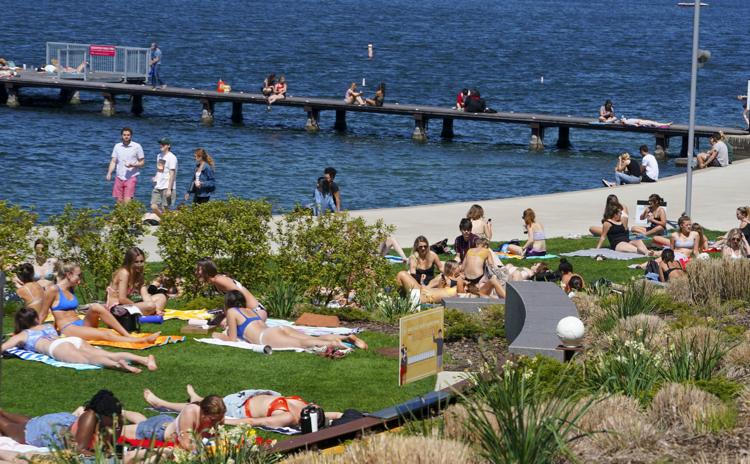 Child care at YMCA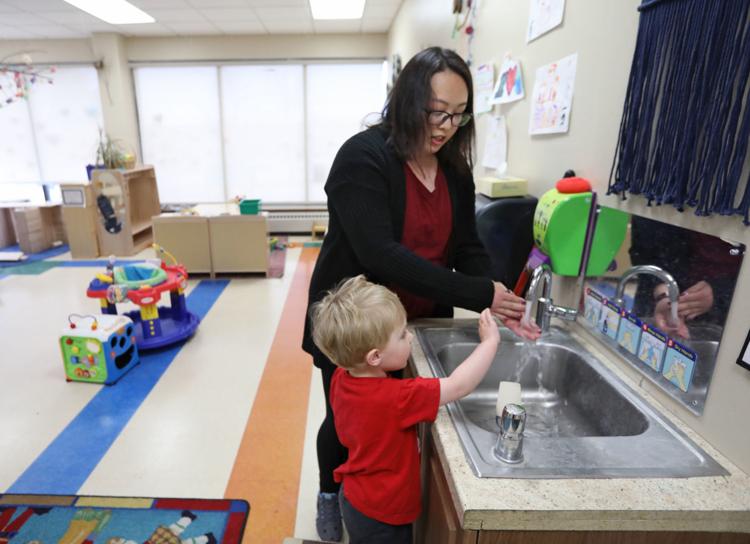 Bikers on Arboretum Drive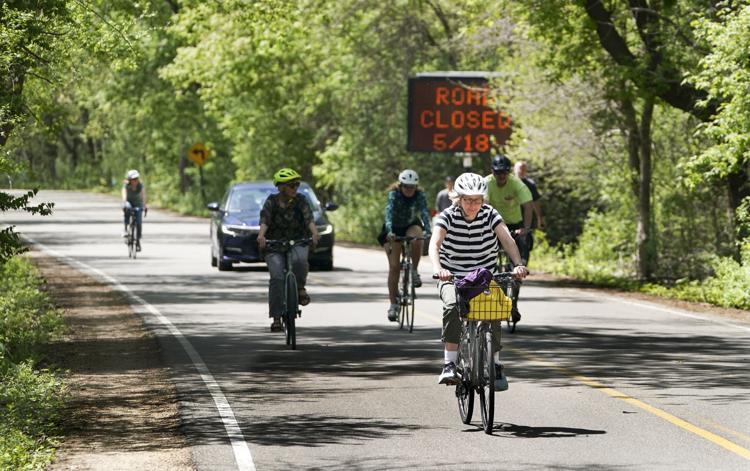 Brittingham Boats
Restaurant open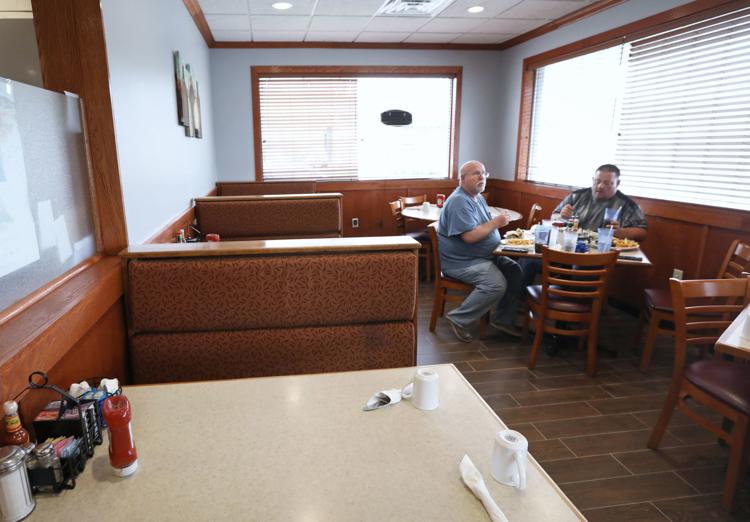 COVID-19 businesses reopen
Restaurant, bars reopen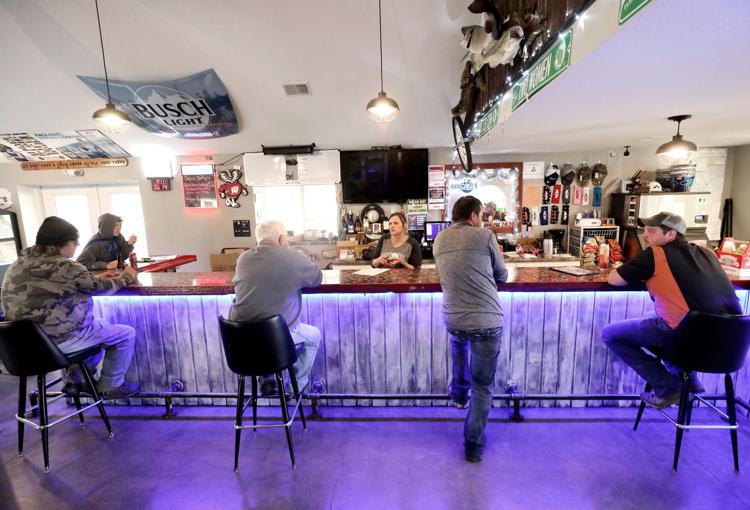 Dentist with patient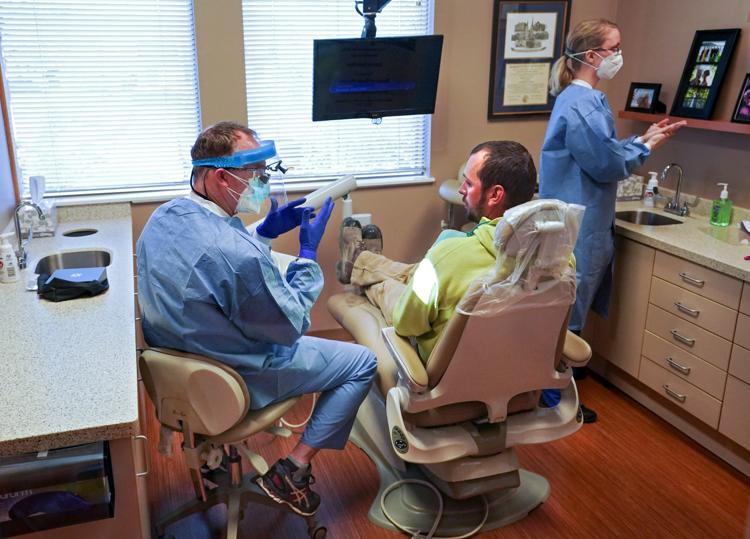 Dane County institutes order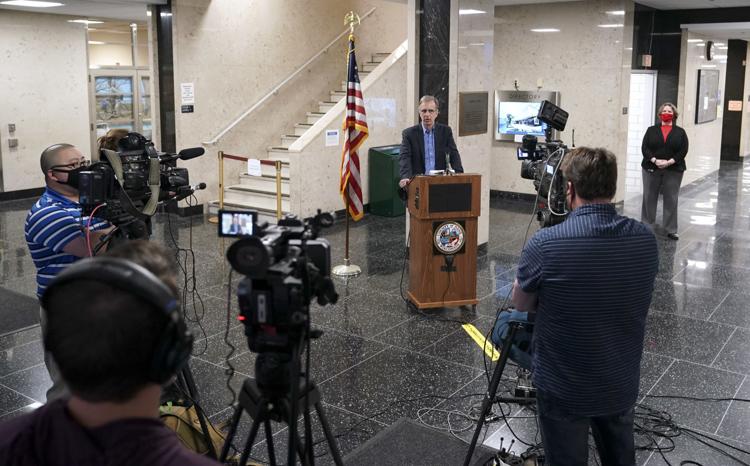 Carry-out food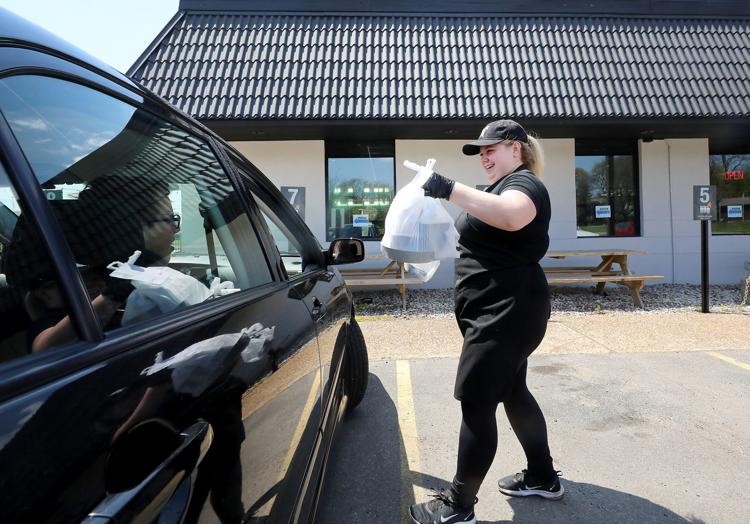 Small retailers reopening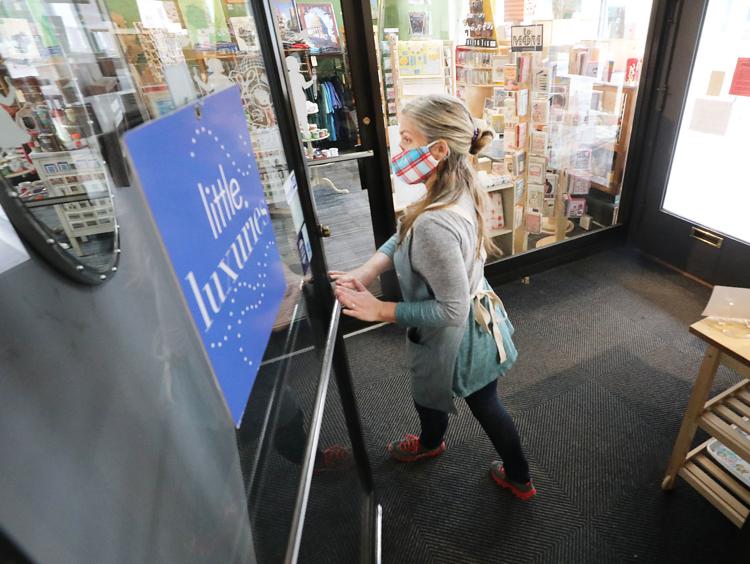 Shoe store reopening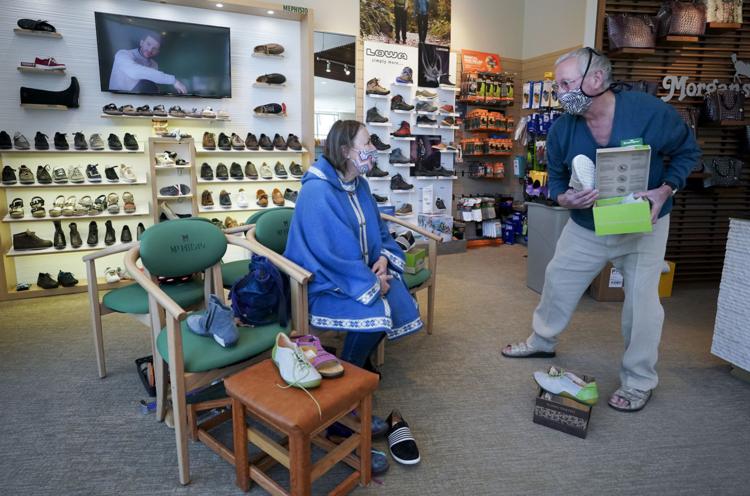 COVID 19 testing site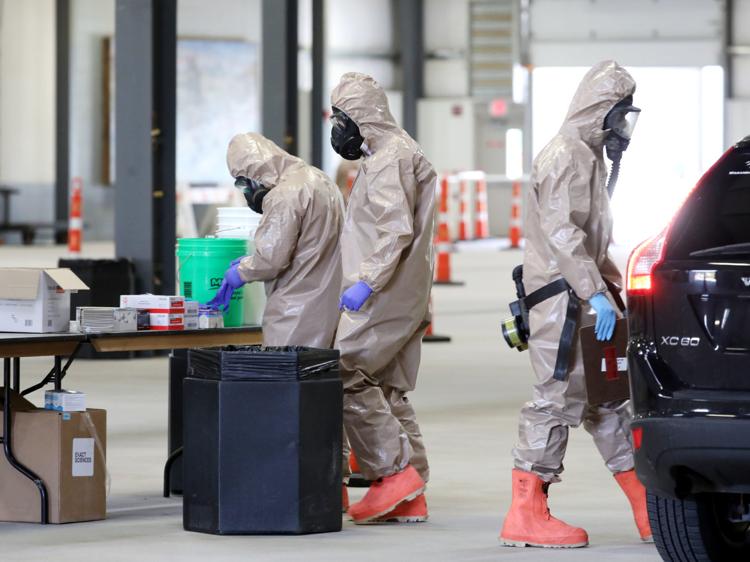 COVID 19 testing site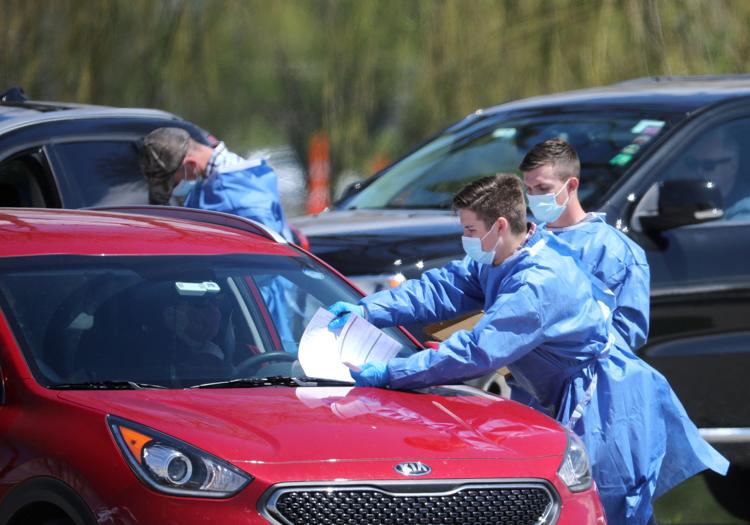 UW-Madison virtual graduation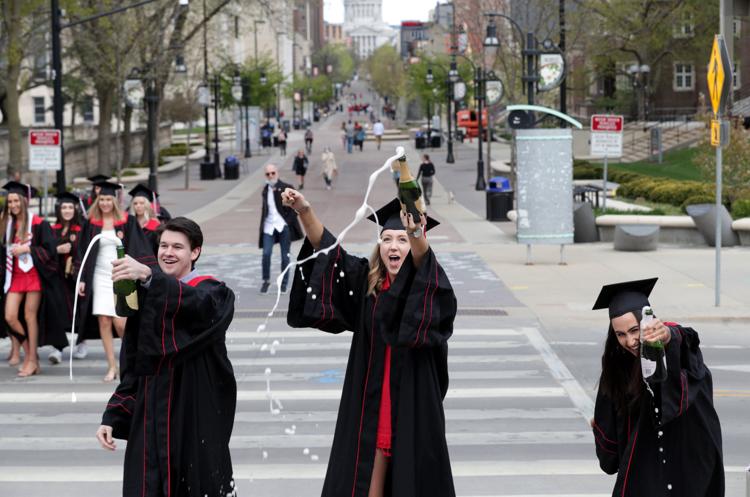 Monona Library Curbside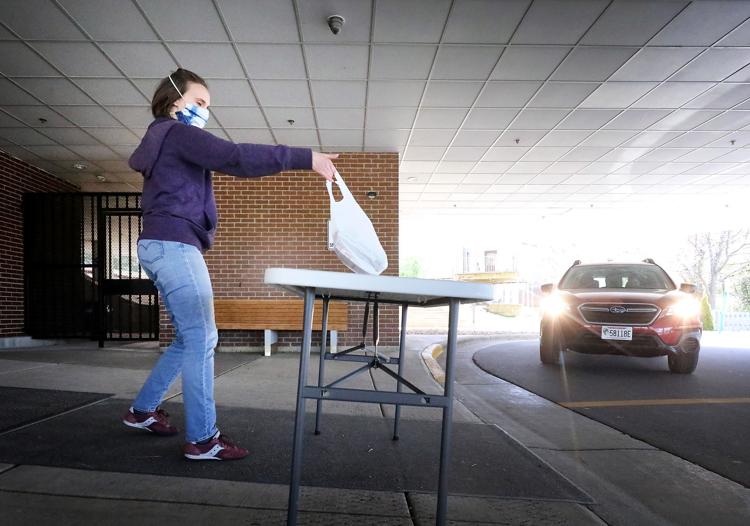 COVID-19 meat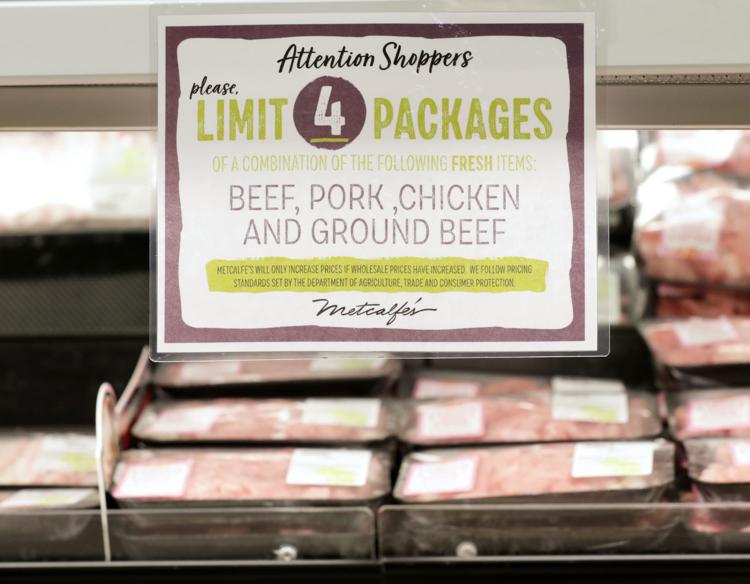 Homeless in parks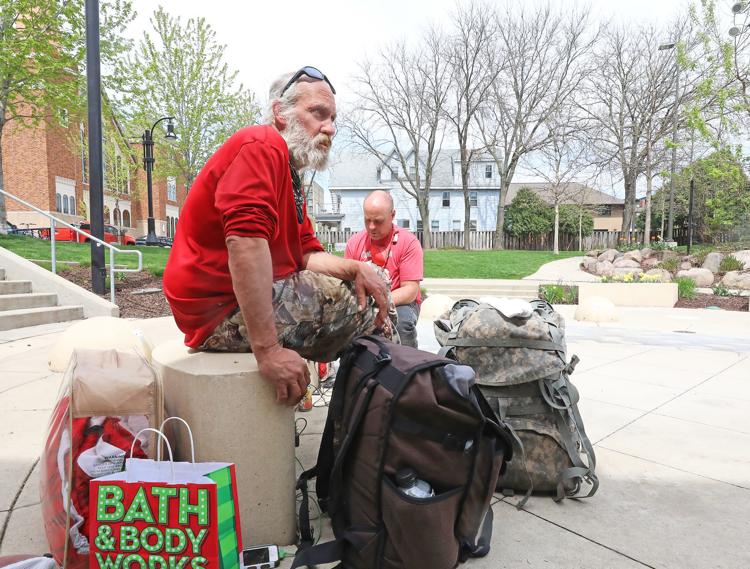 UW Commencement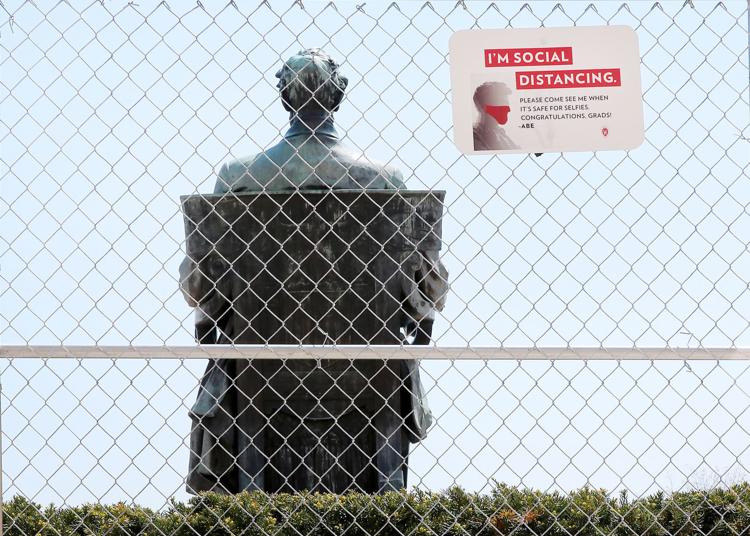 River Food Pantry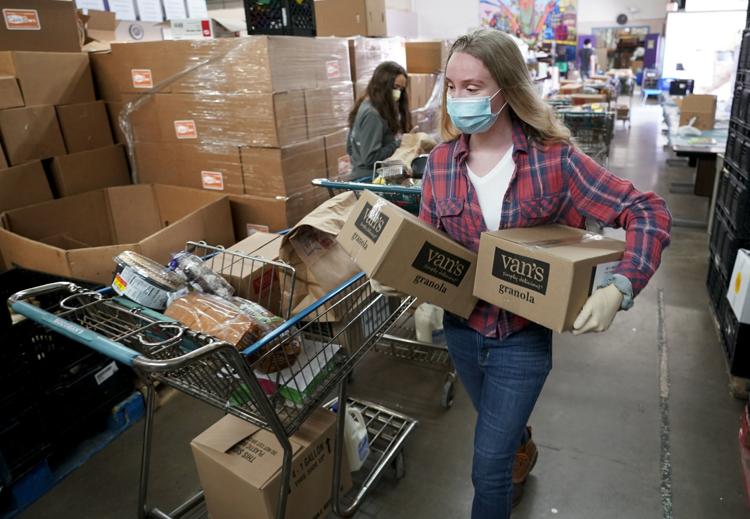 Dane County tourism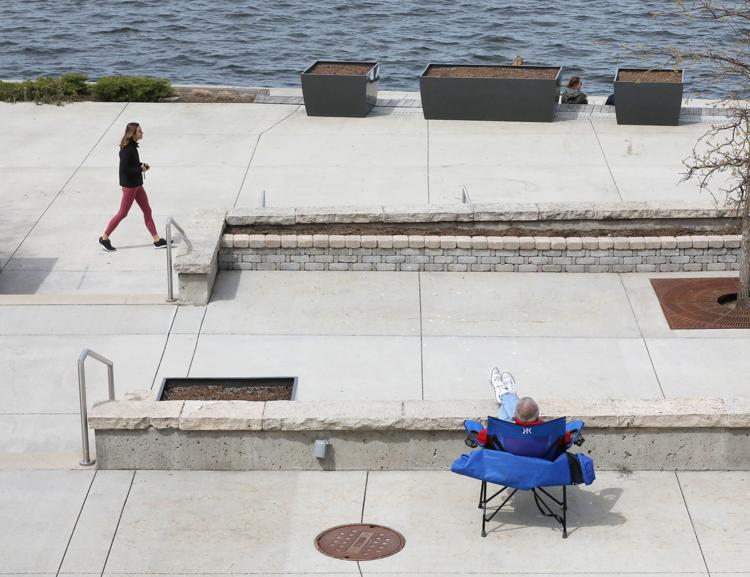 "Outside Looking In: A Drive-Thru Exhibition"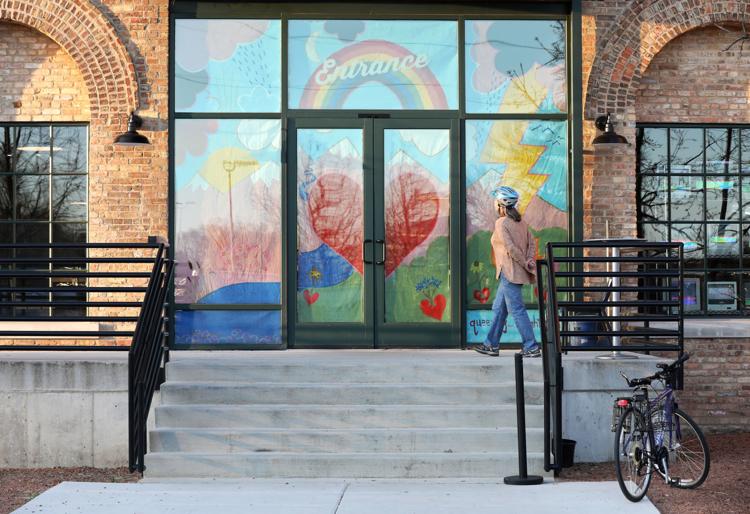 COVID-19 Menards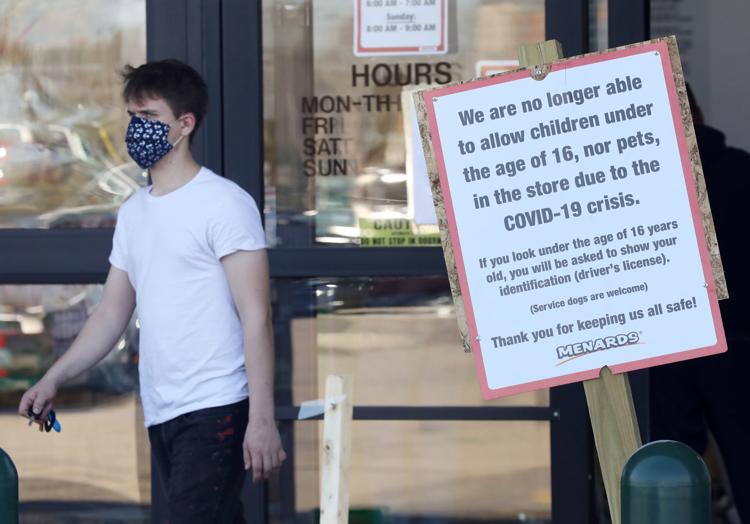 Covid Assembly Hearing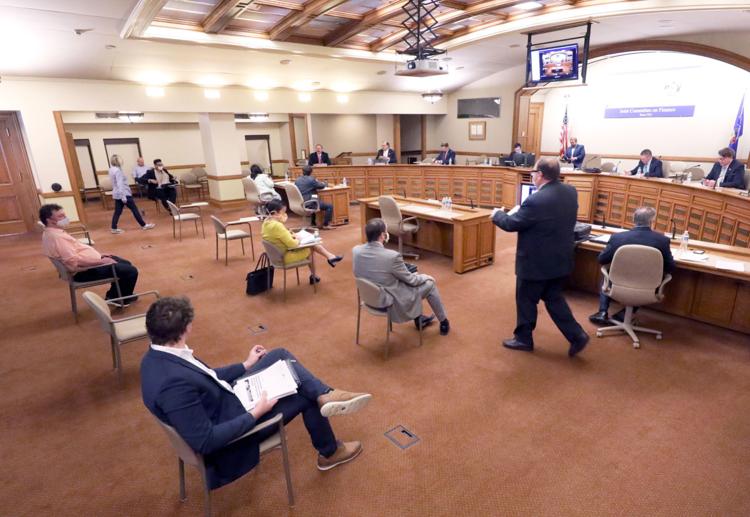 UW furloughs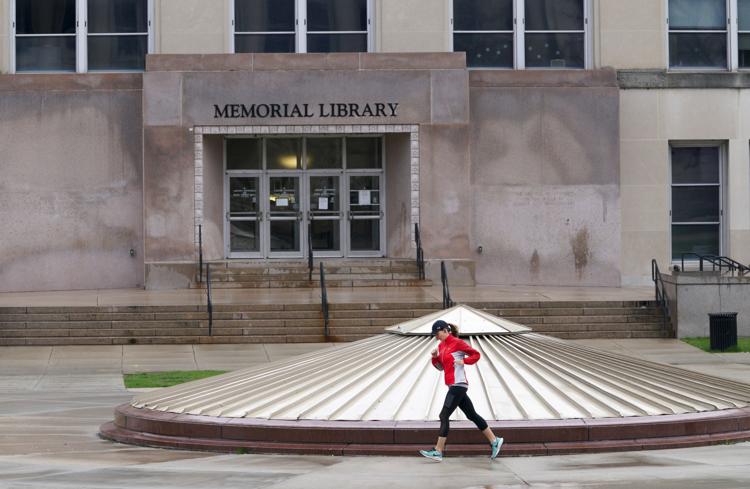 Stay safe, Badgers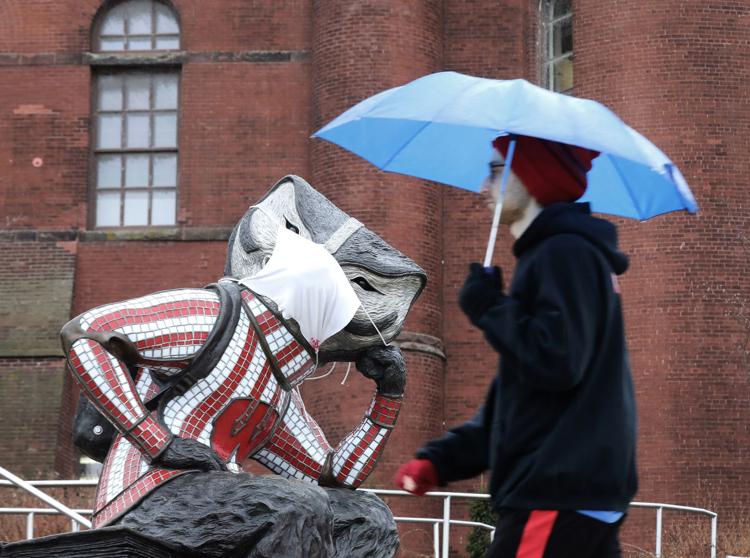 Celebrating 103 - From a distance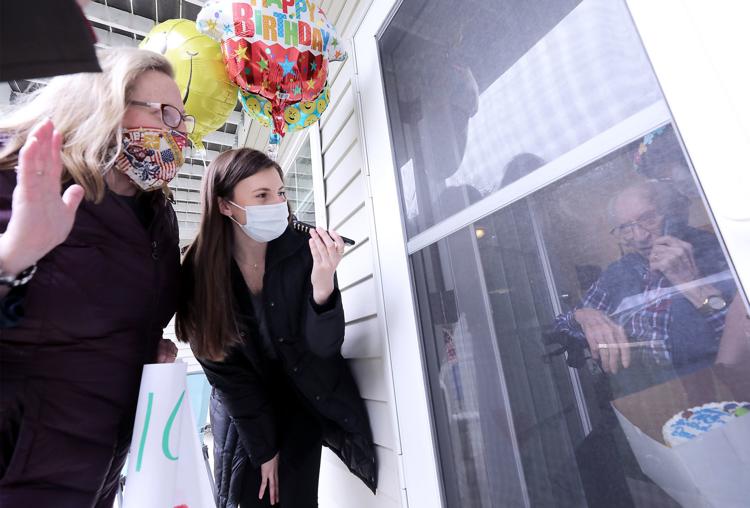 COVID-19 protest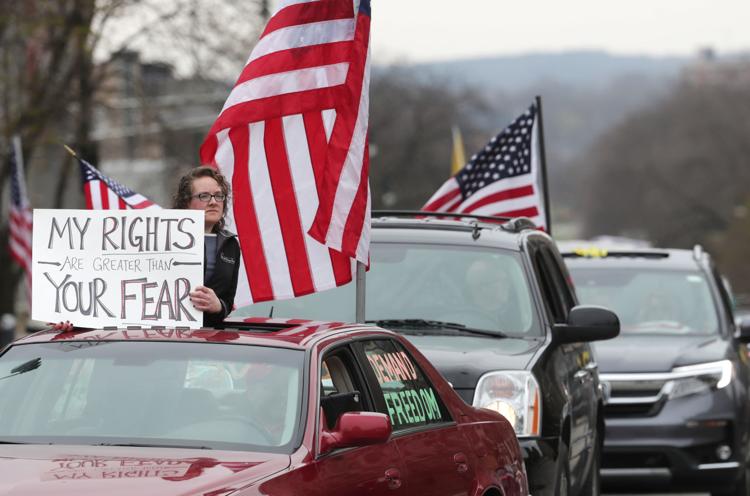 COVID-19 candle installation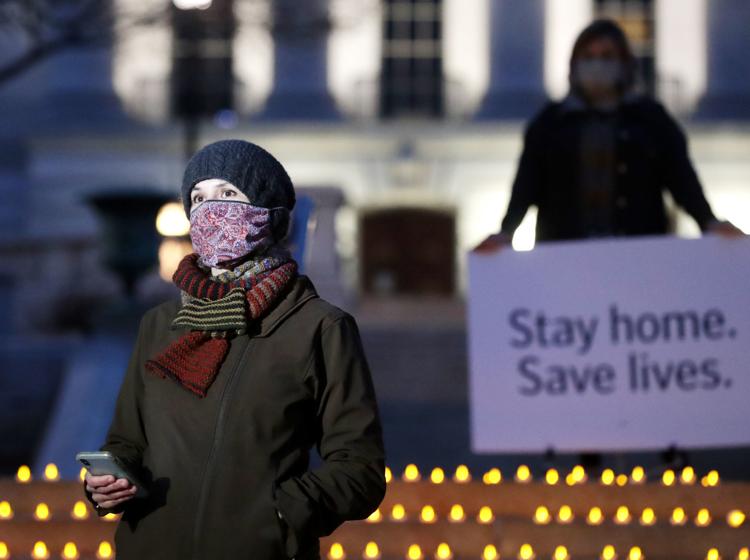 COVID-19 candle installation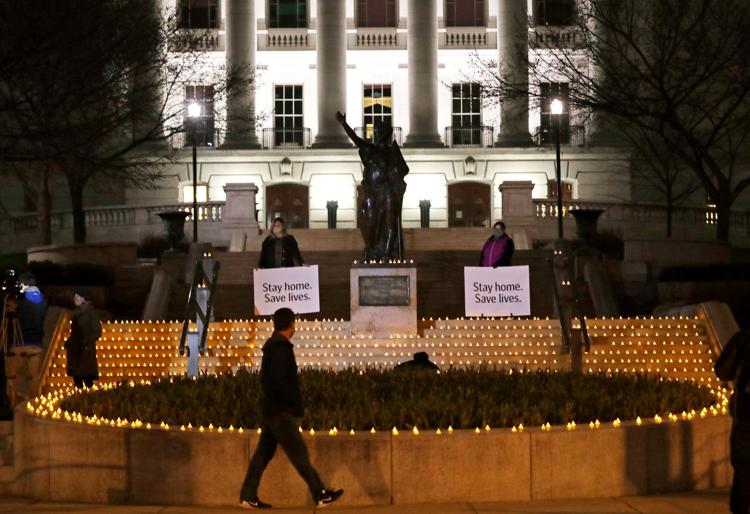 A fishing opener amid COVID-19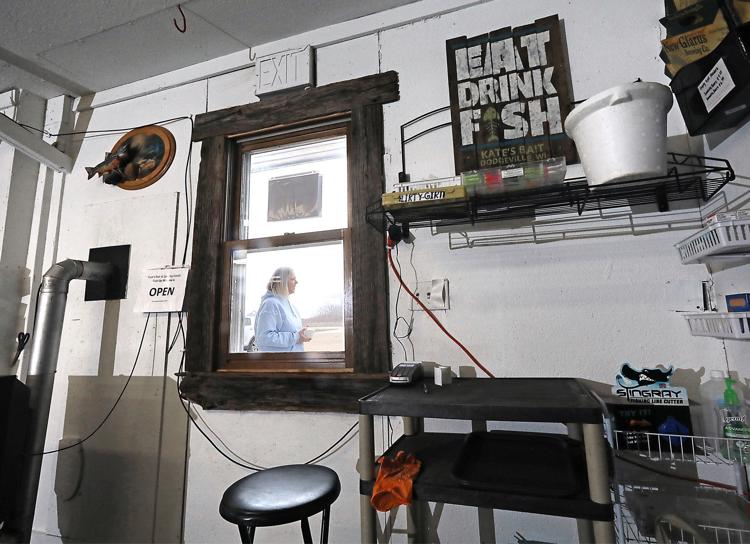 COVID-19 UW-Madison students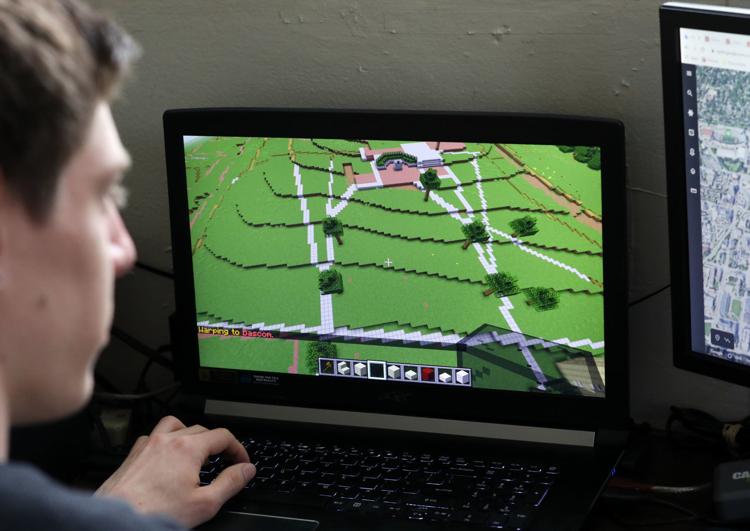 Covid Public Employees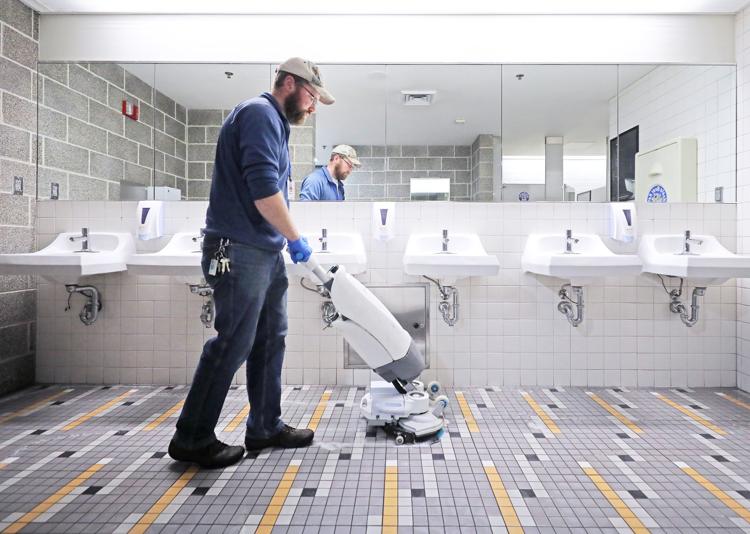 Act of Appreciation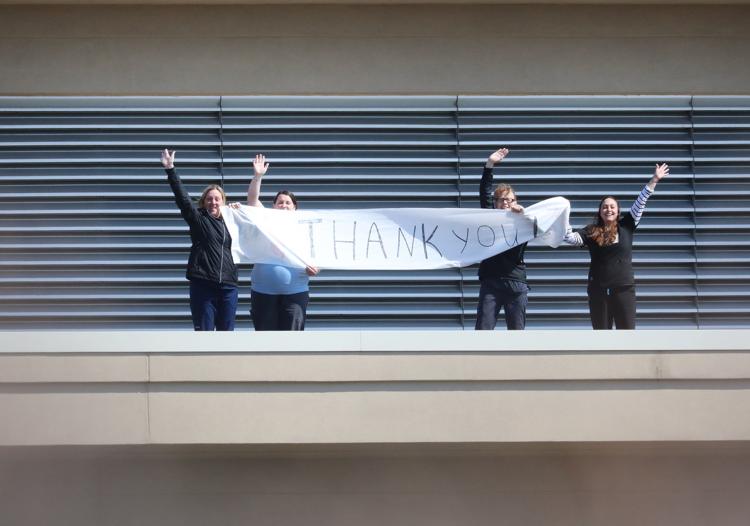 Brazelton with video screen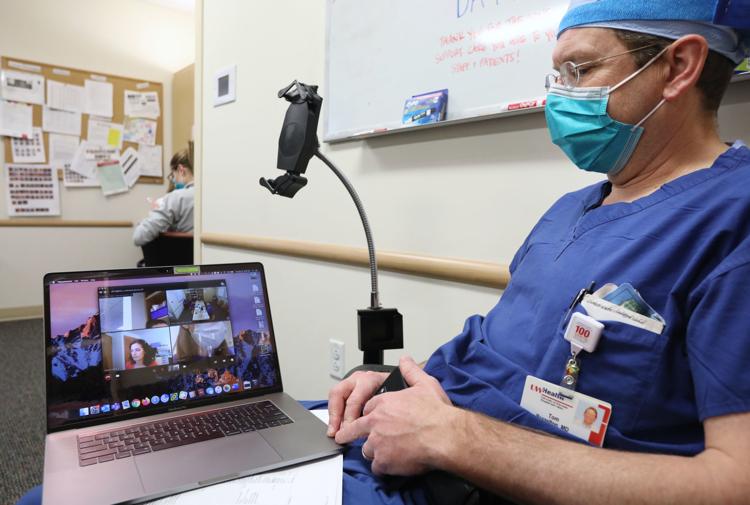 Saris stays busy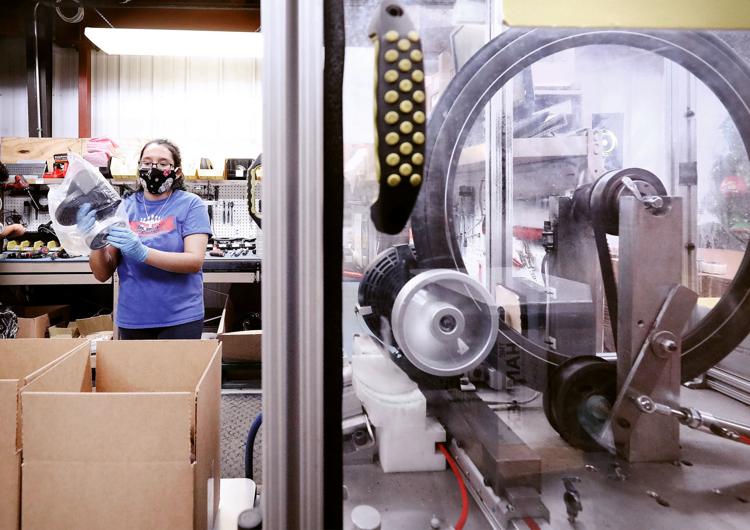 Absentee ballots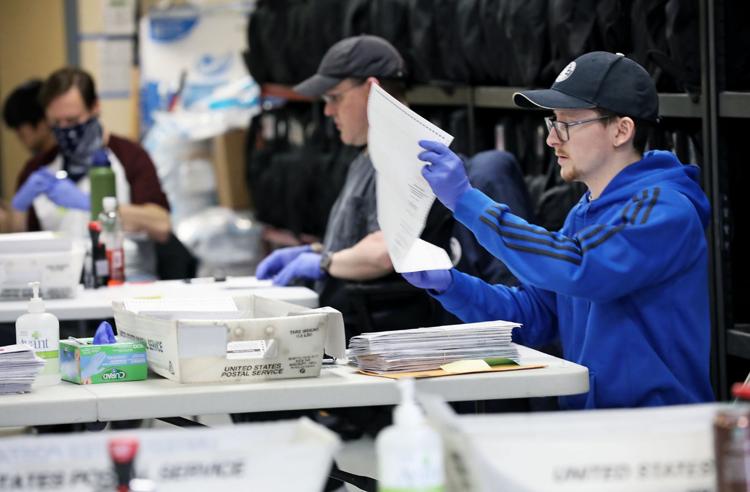 UW Covid Testing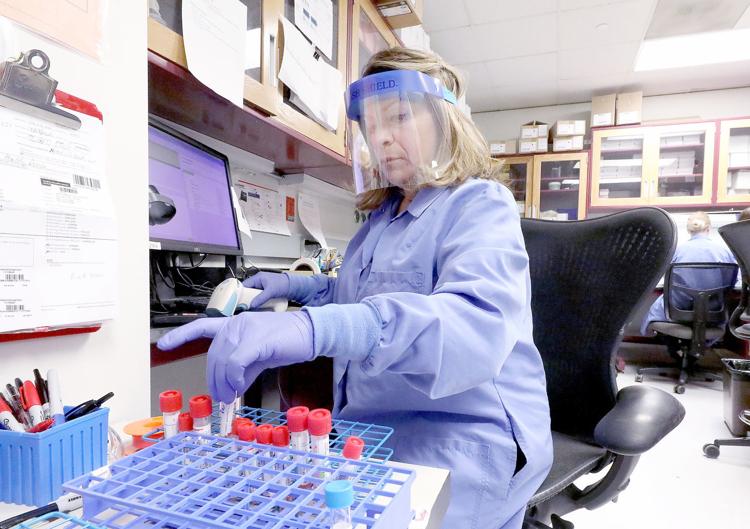 Covid State Parks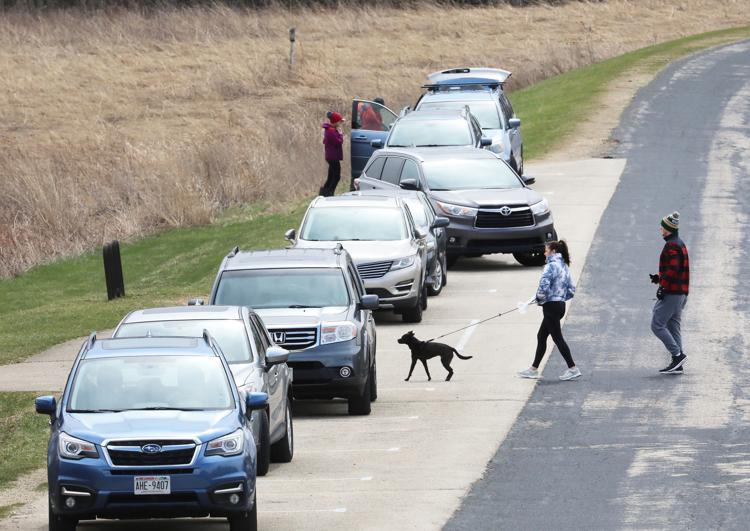 Easter baskets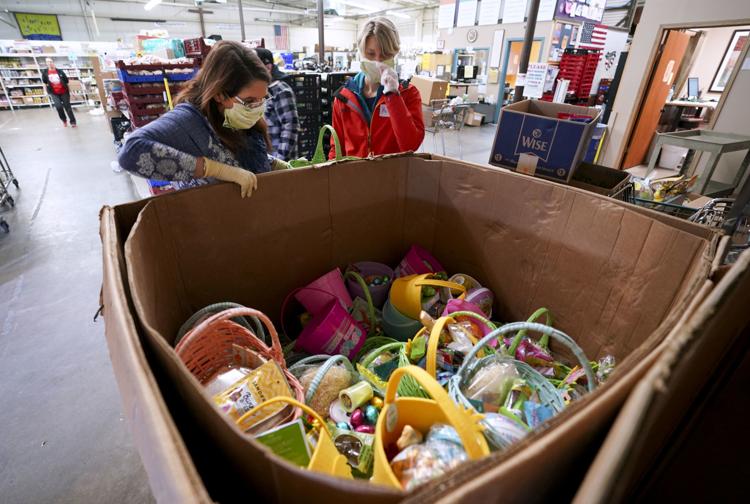 As social distancing progressed into an official order to stay in our homes, Madison has started to look more like an empty shell rather than …
Election Day with COVID-19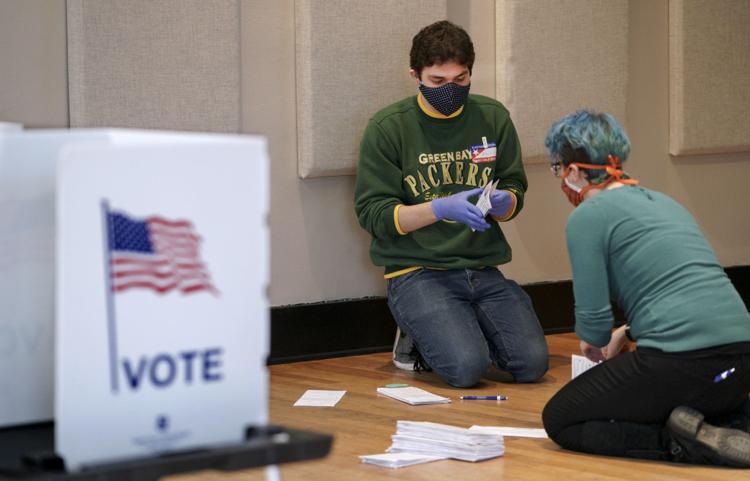 COVID-19 Journaling Project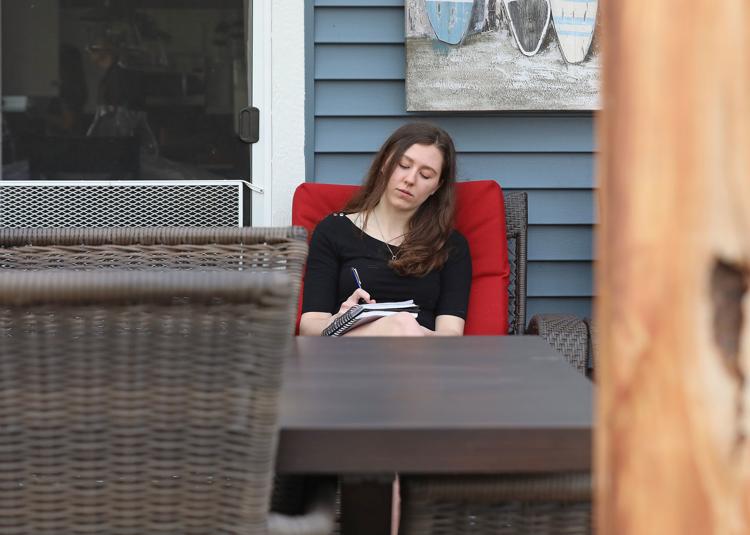 Election Day protest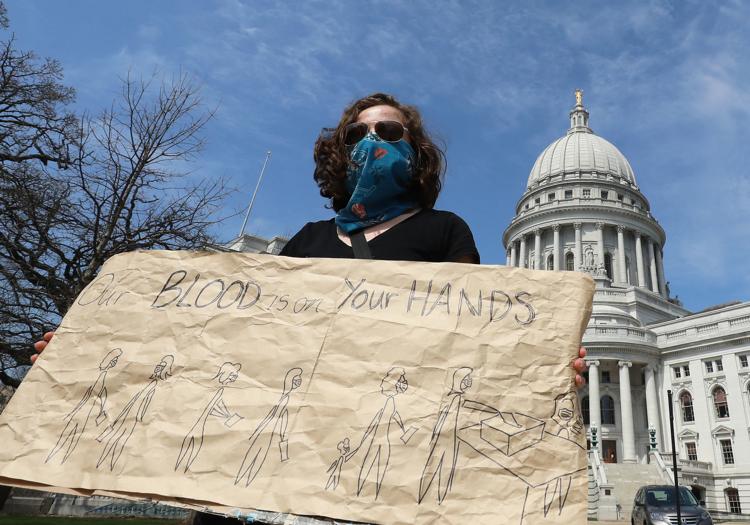 Election Day with COVID-19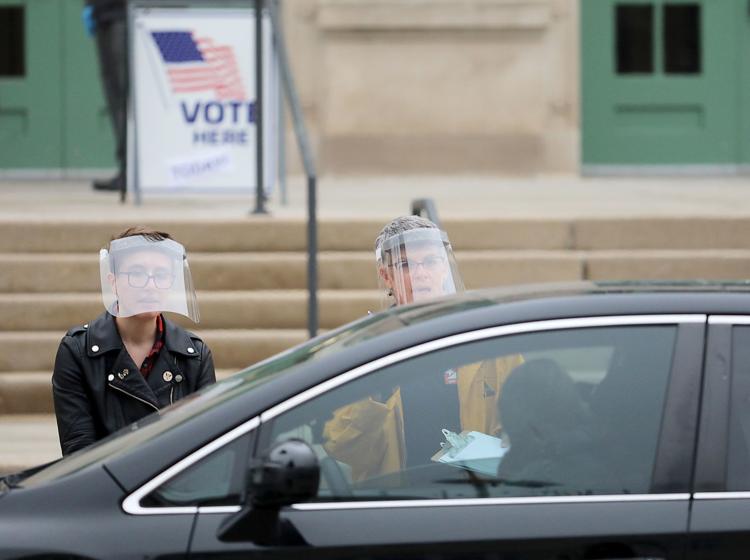 Honoring Essential Workers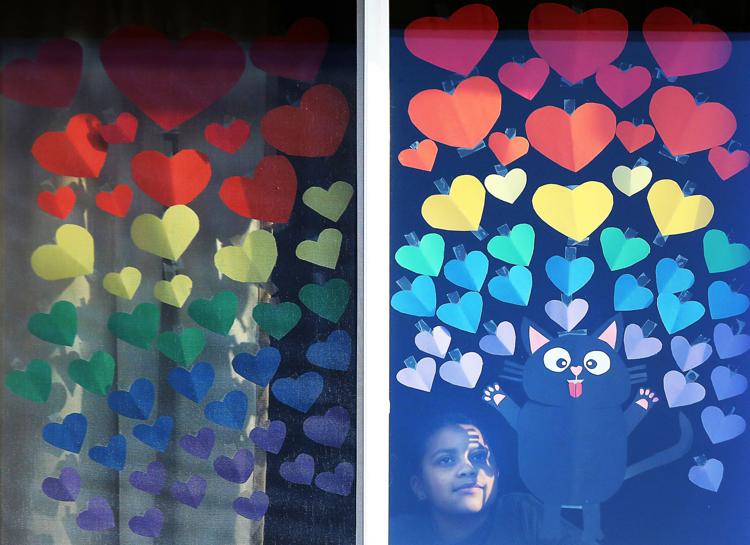 Metro Transit Butler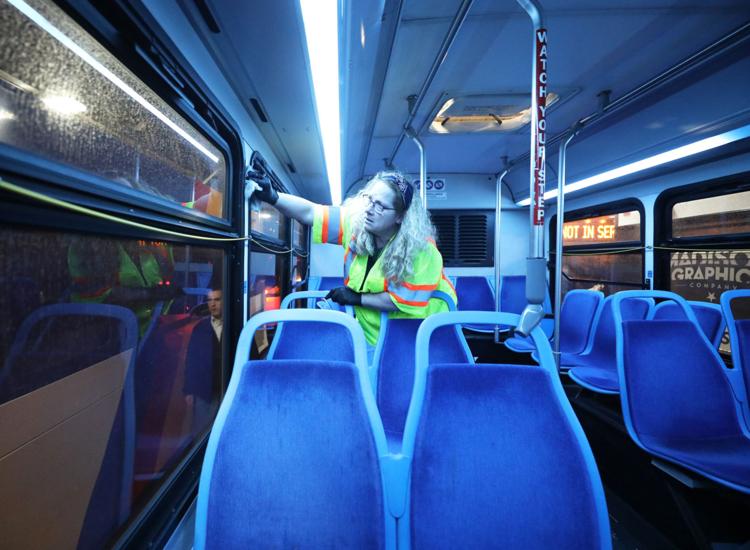 Election set for Tuesday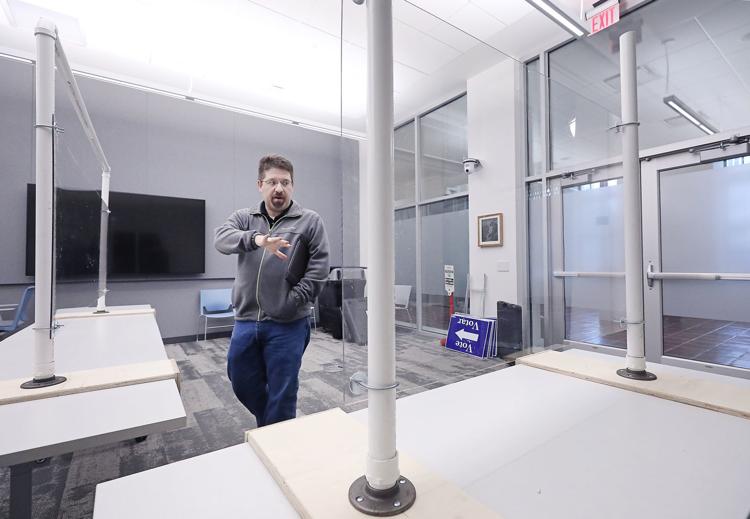 Robots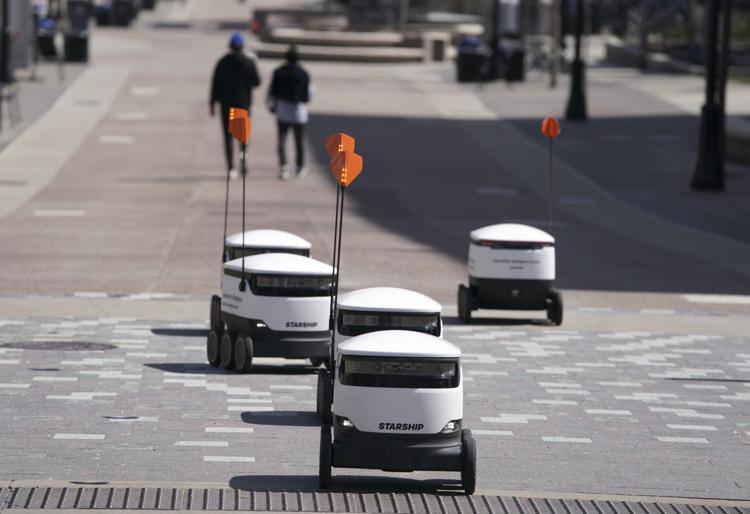 Nolan family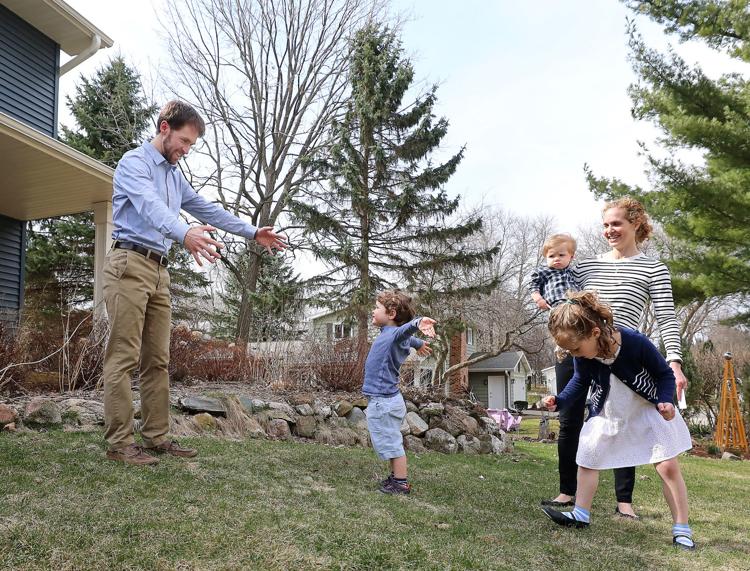 Stressed over closure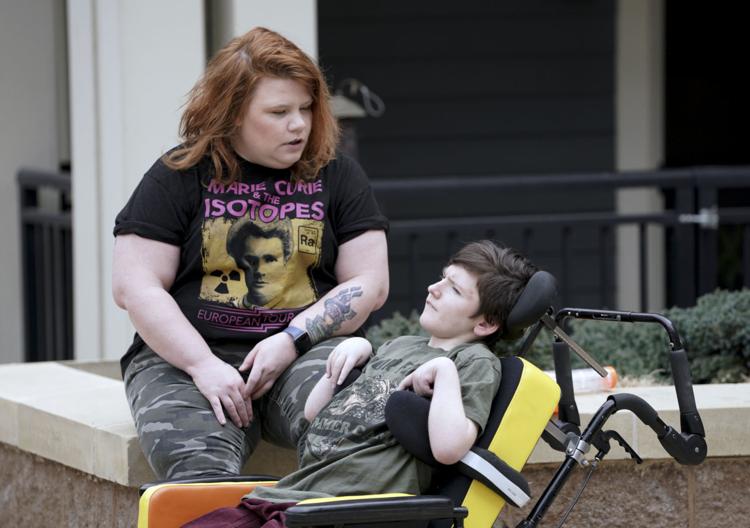 Amy Shircel, former COVID-19 patient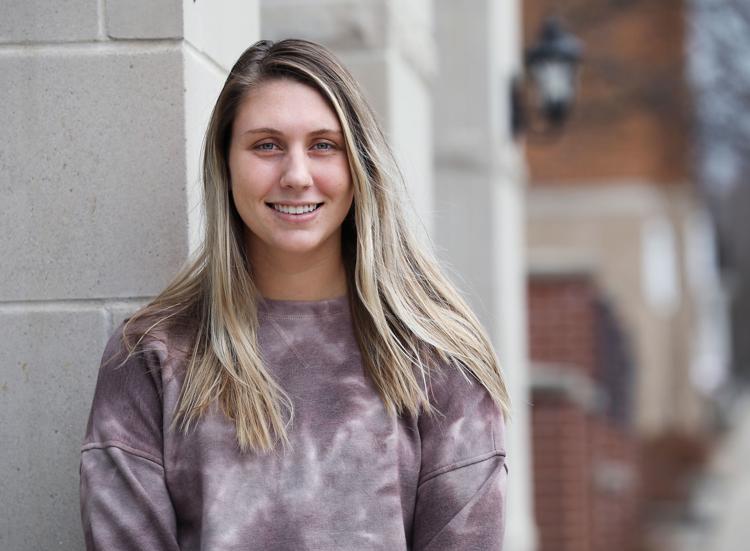 COVID-19 retail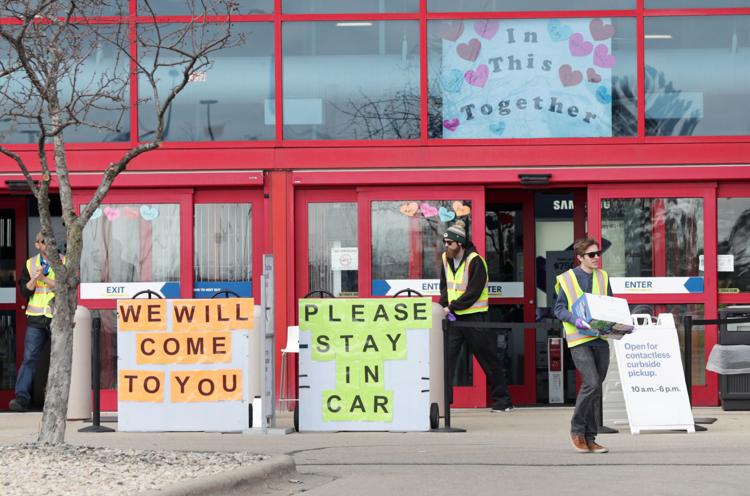 Playground closed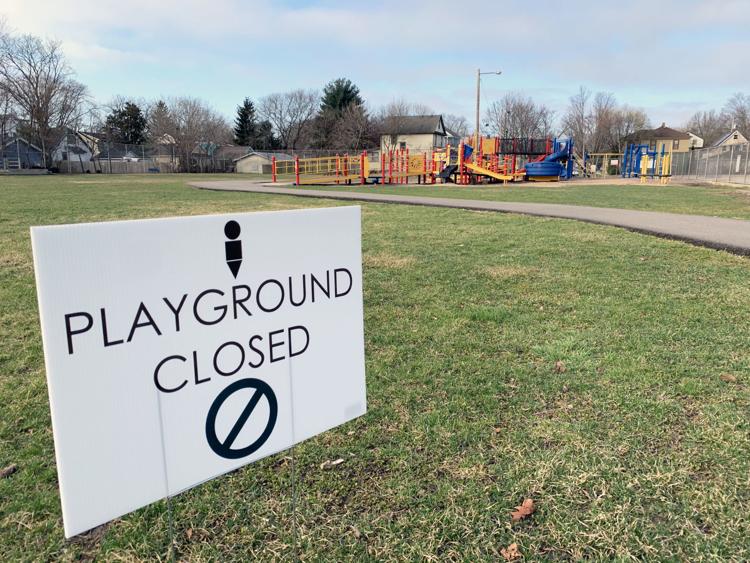 Little Library closed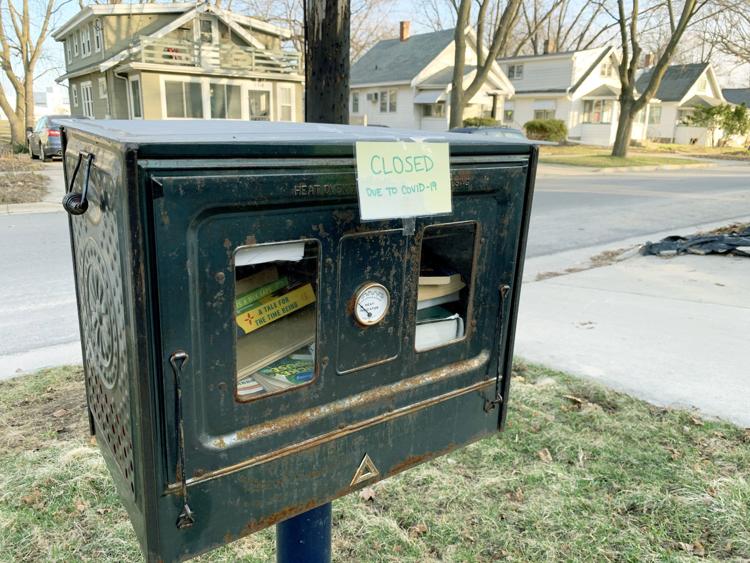 Entryway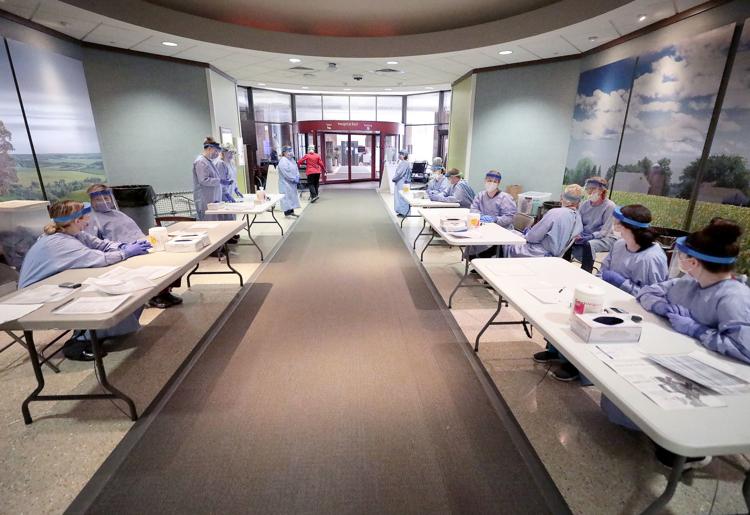 Face shields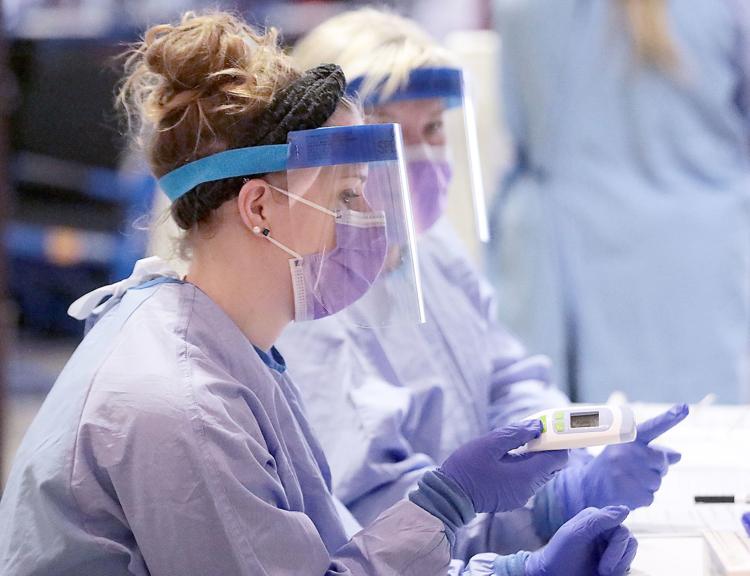 Carwash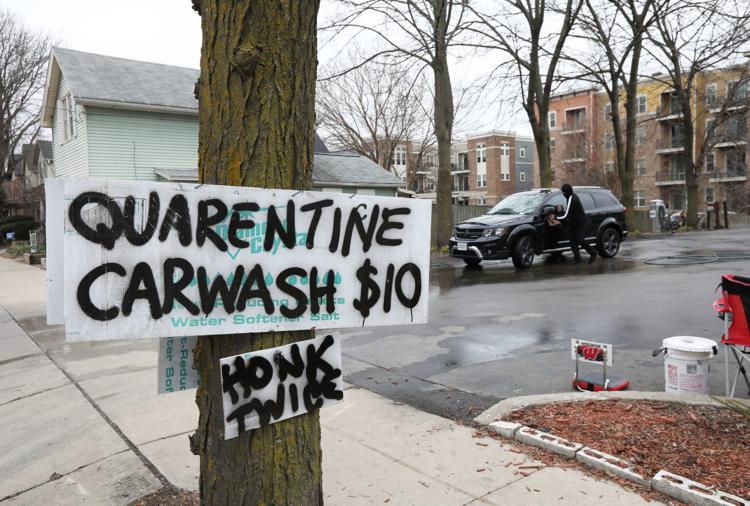 Rent strike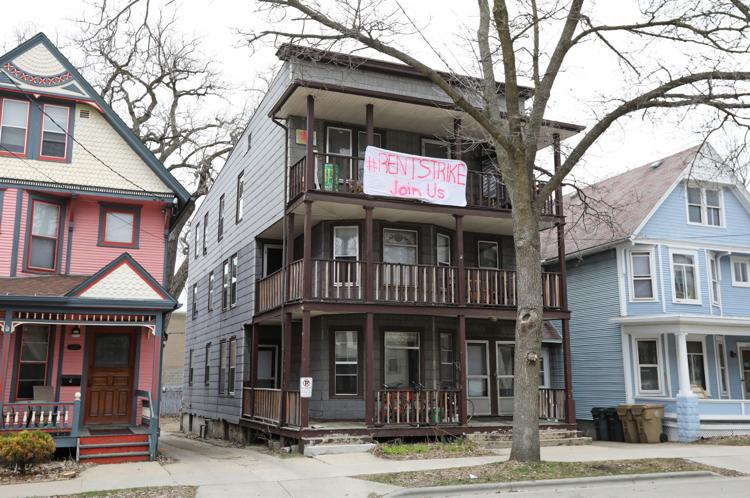 Election COVID-19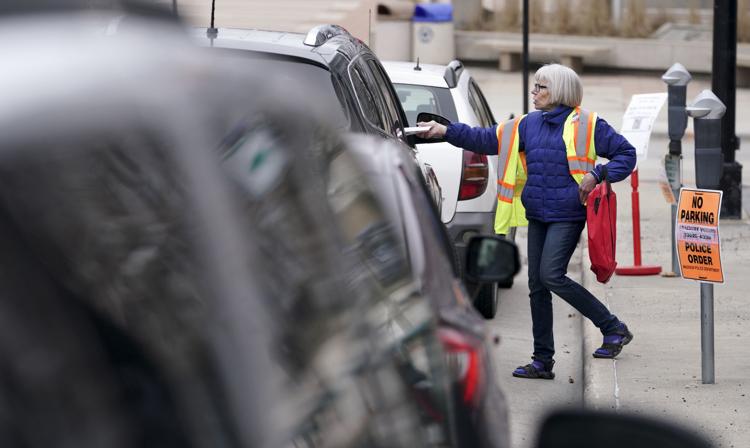 Precious Cargo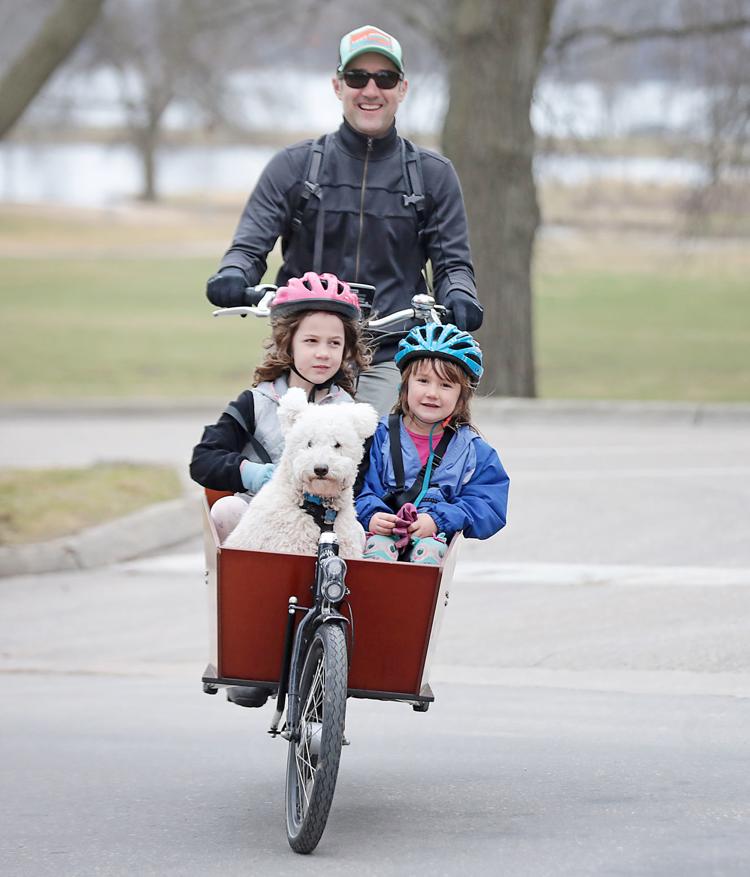 Chad Backes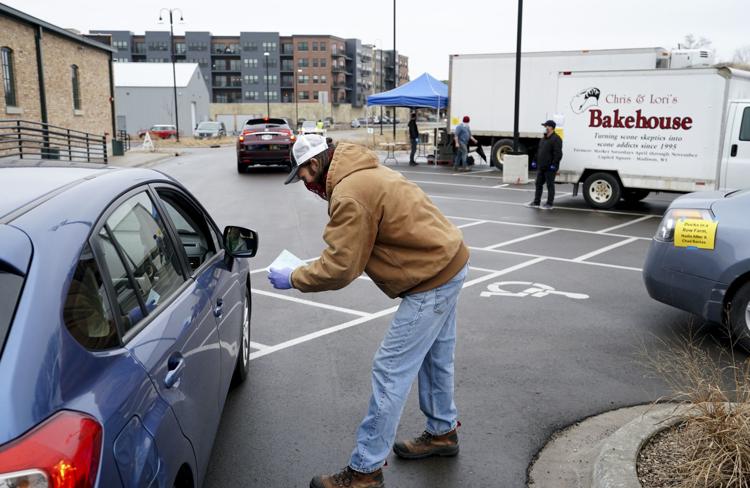 Lori and Chris Robson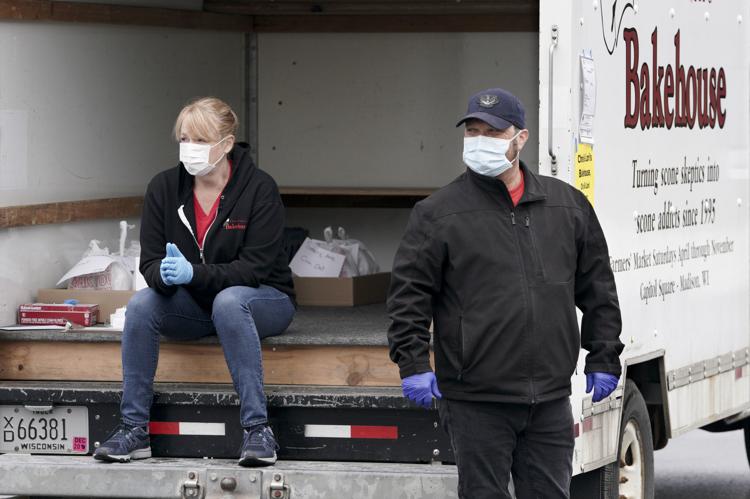 Tourism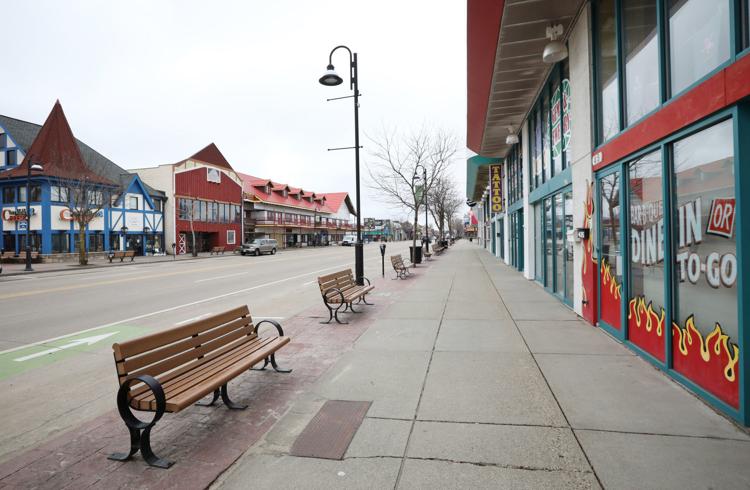 Tourism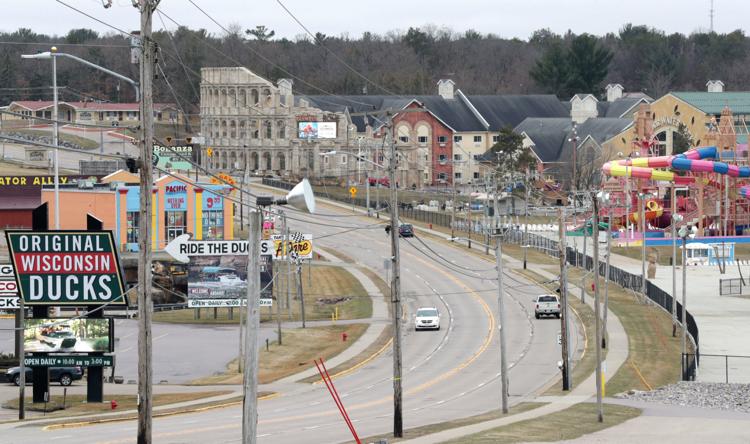 City Church live stream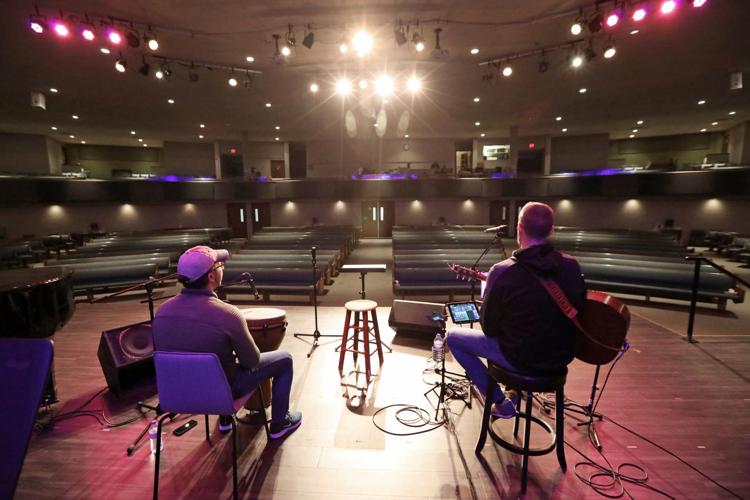 Covid Funerals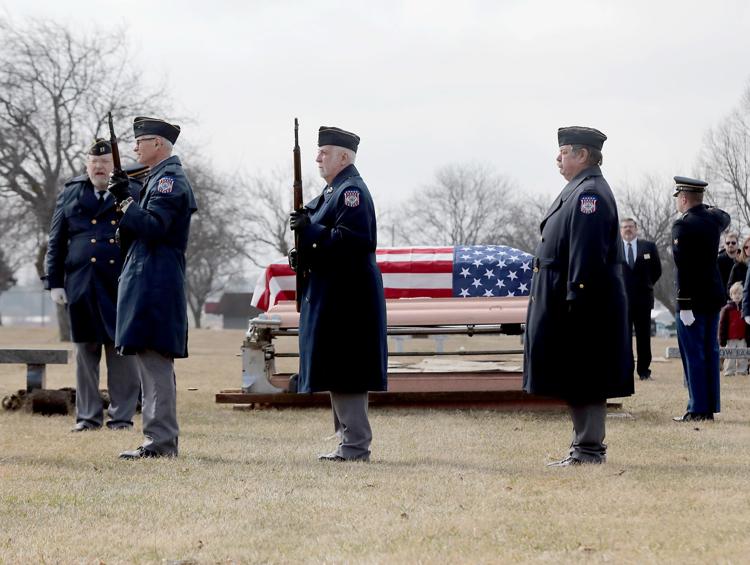 Covid Funerals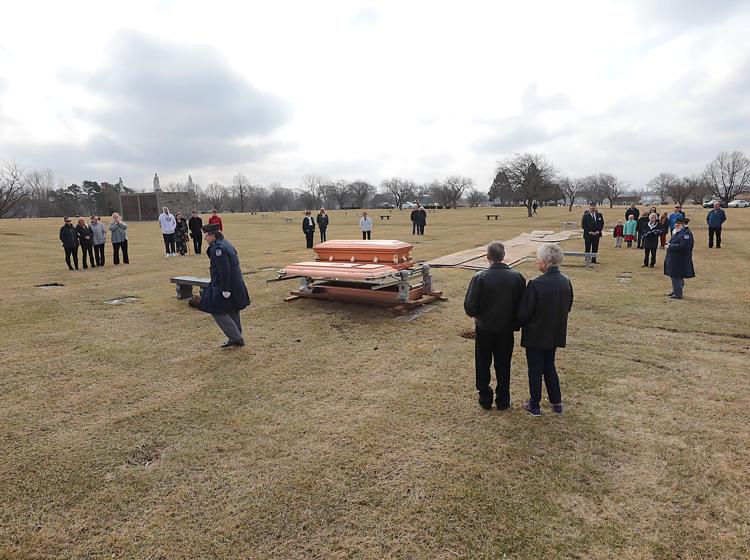 COVID-19 Sewn Masks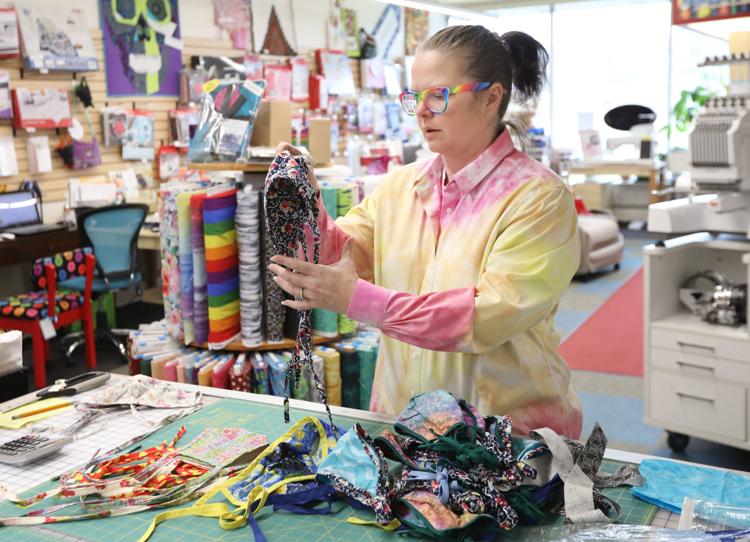 Traffic changes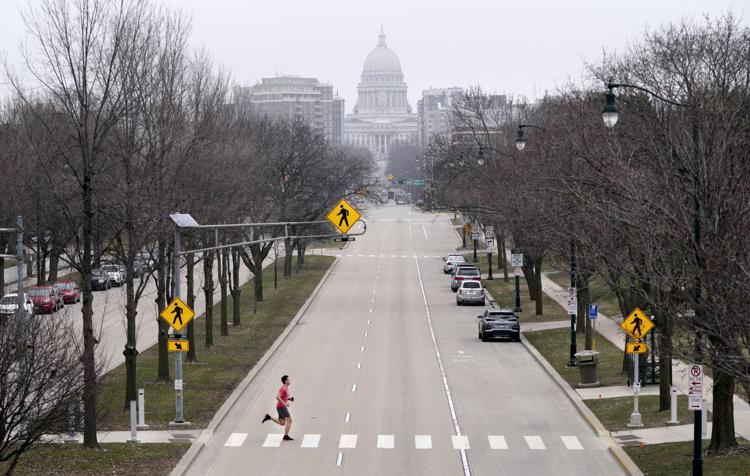 Rachel putting food in cooler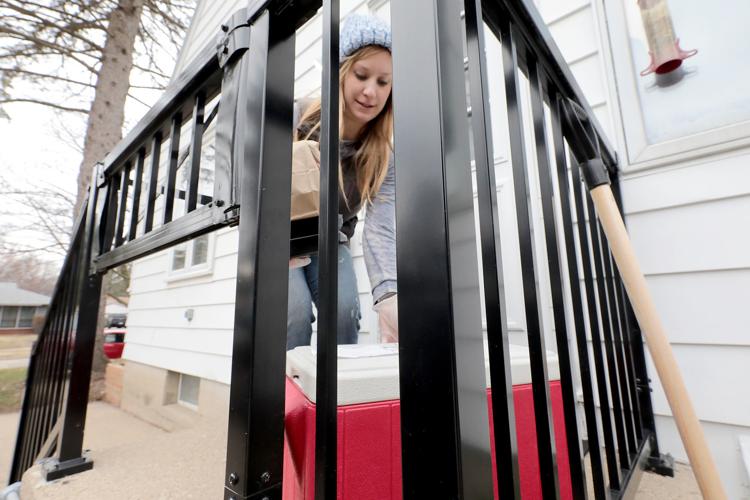 John Hicks getting a meal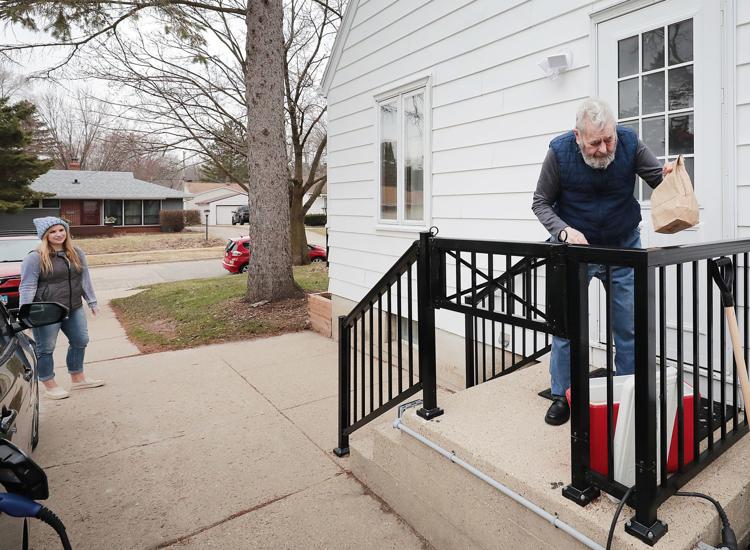 Mock Senate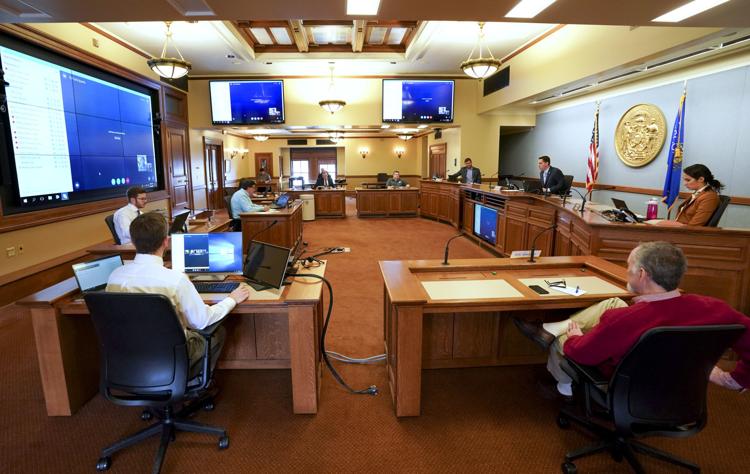 COVID-19 Ventilators 1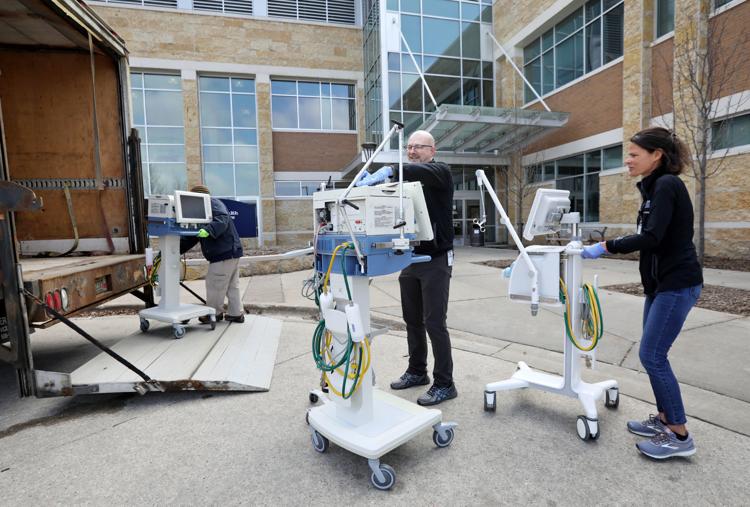 Covid Golf Courses 1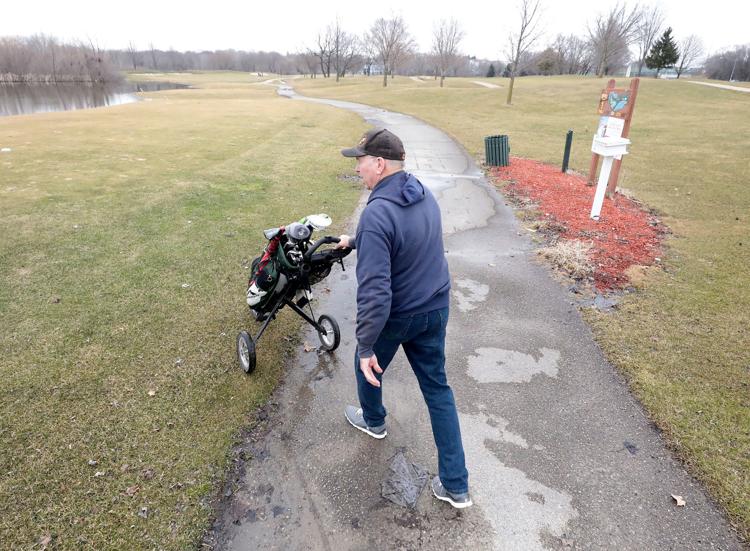 Tony Evers to order nonessential businesses to close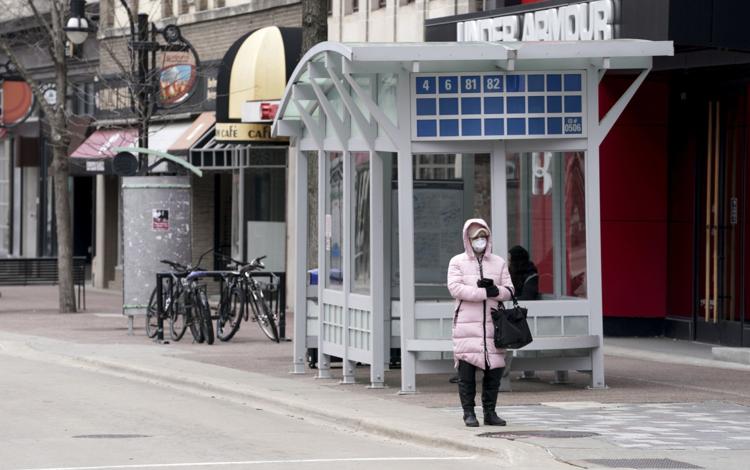 Tony Evers to order businesses to shut down to battle COVID-19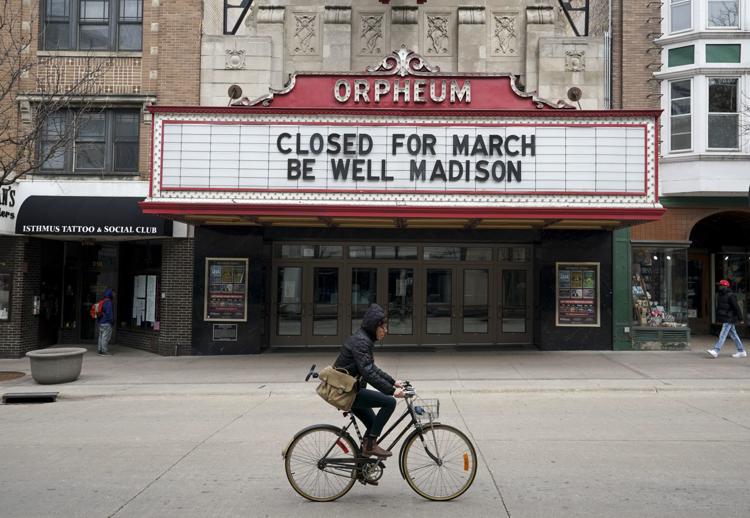 COVID-19-Bars and Restaurants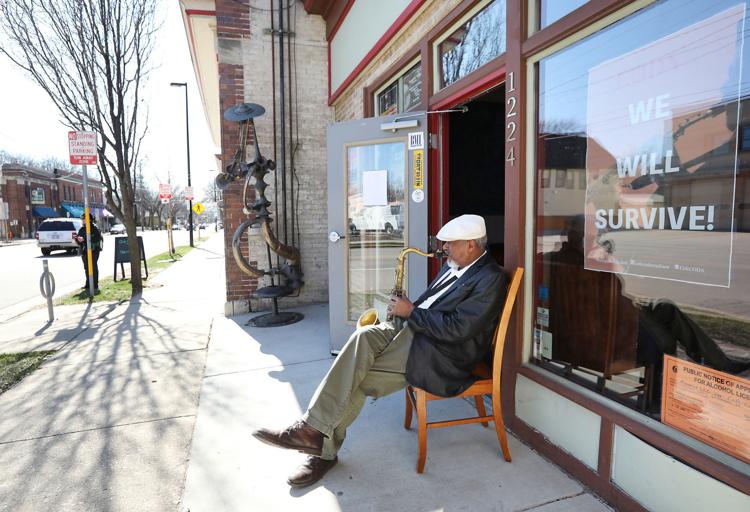 COVID-19 UW Virtual Match Day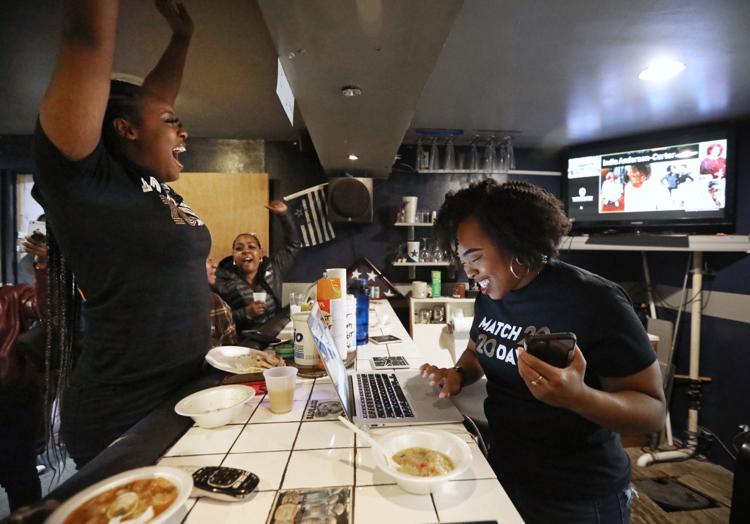 Covid State Street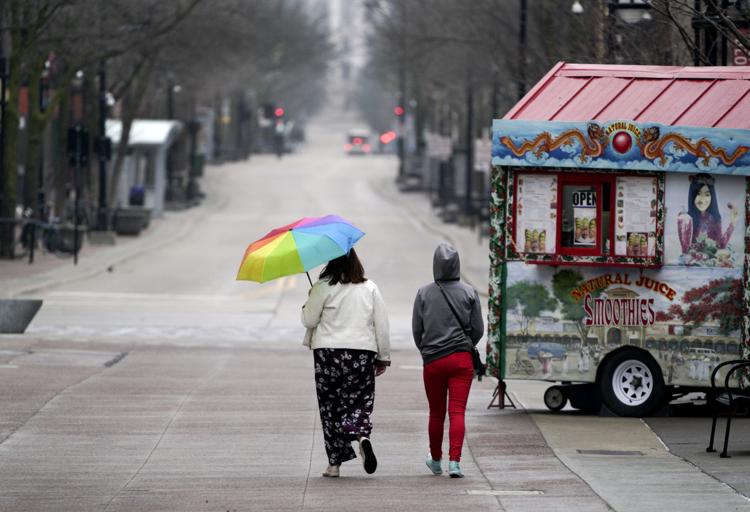 COVID-19 daycare
COVID-19 daycare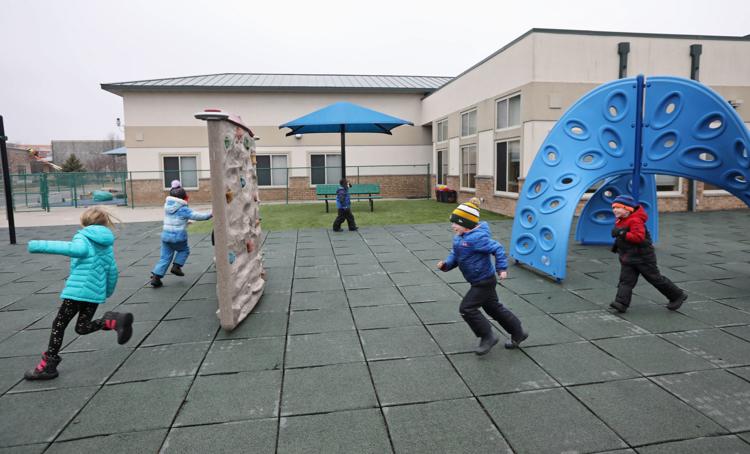 Barber Sherman Plaza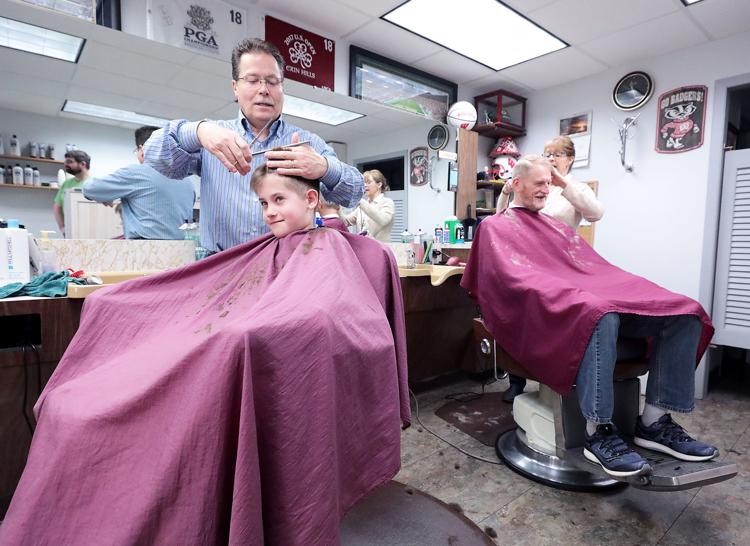 COVID-19 schools
COVID-19 schools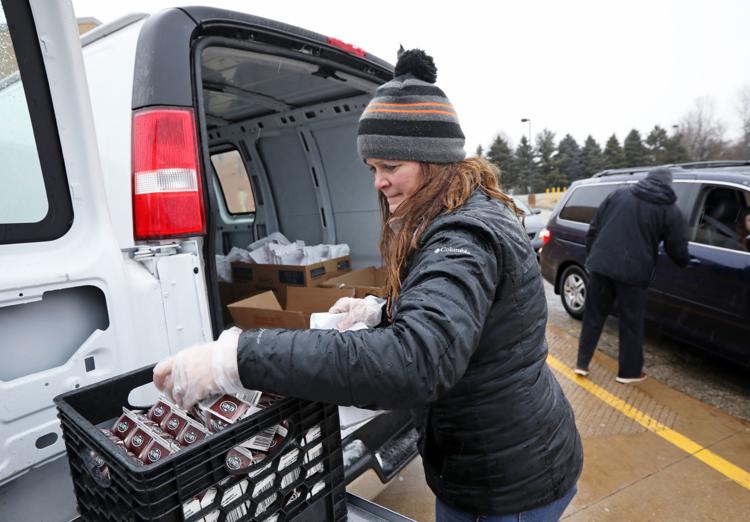 UW Moving to Online Only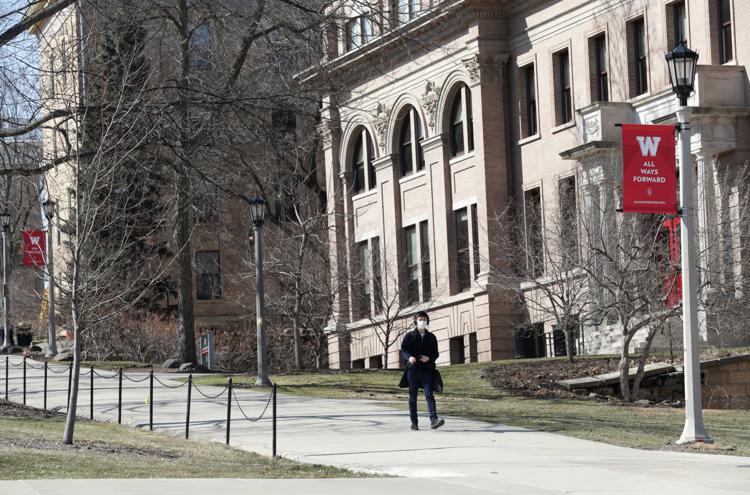 UW Moving to Online Only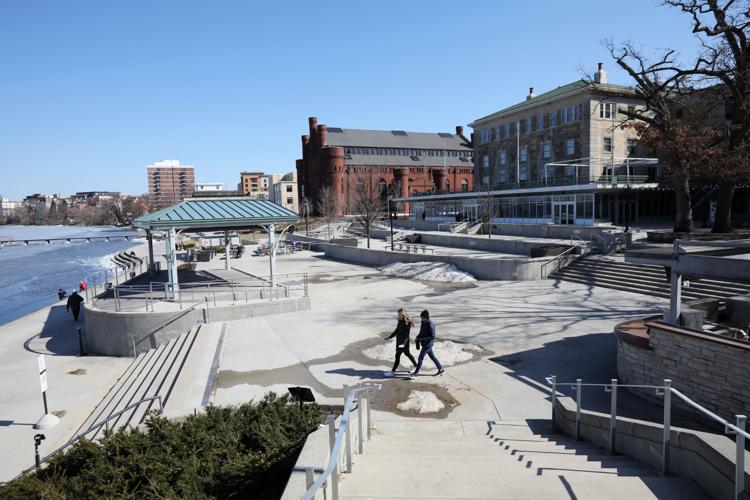 Covid Outdoors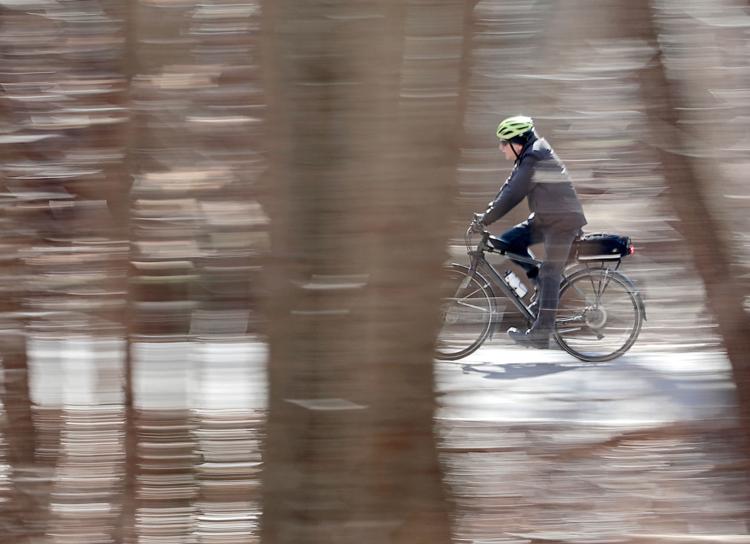 Covid Outdoors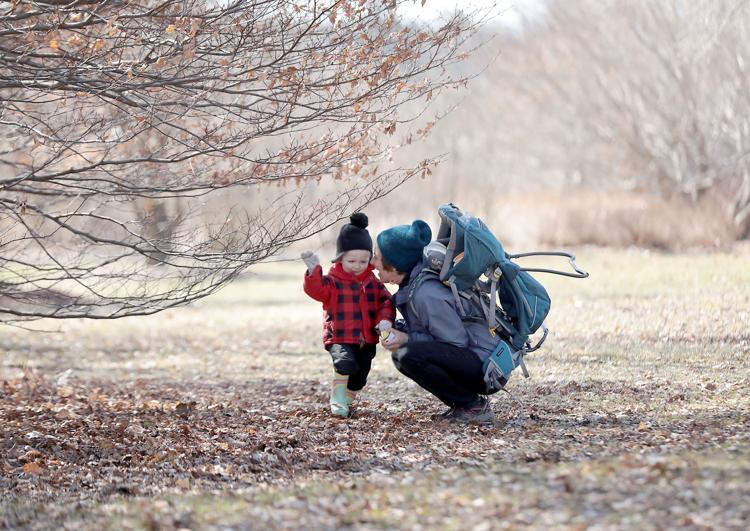 Stocking bags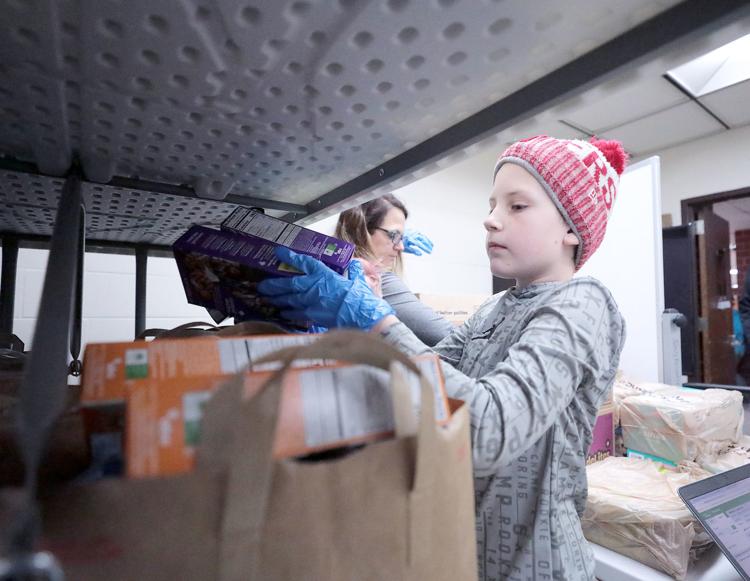 Madison school meals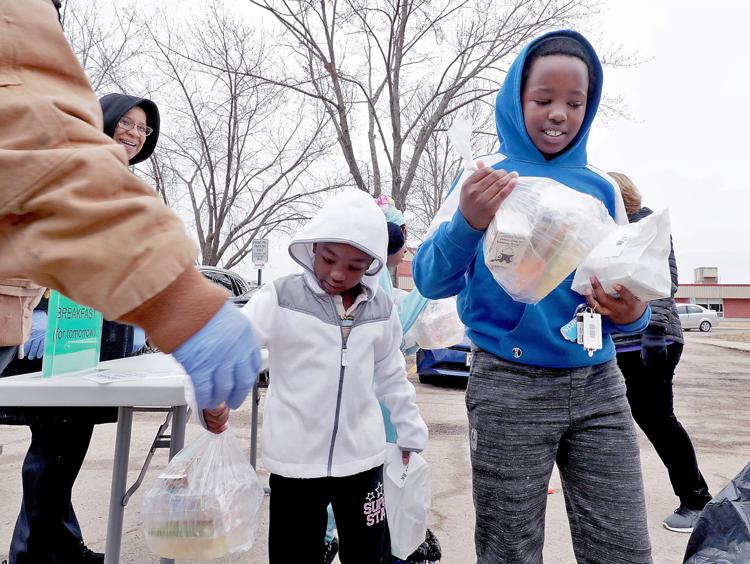 Hawk's Bar & Grill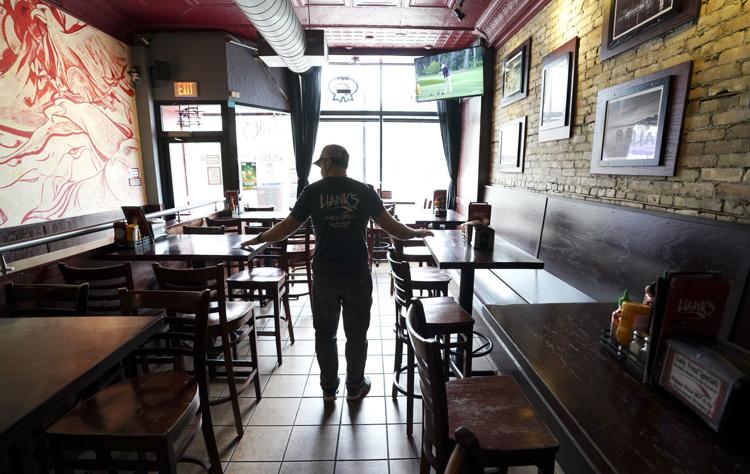 State Street -- Coronavirus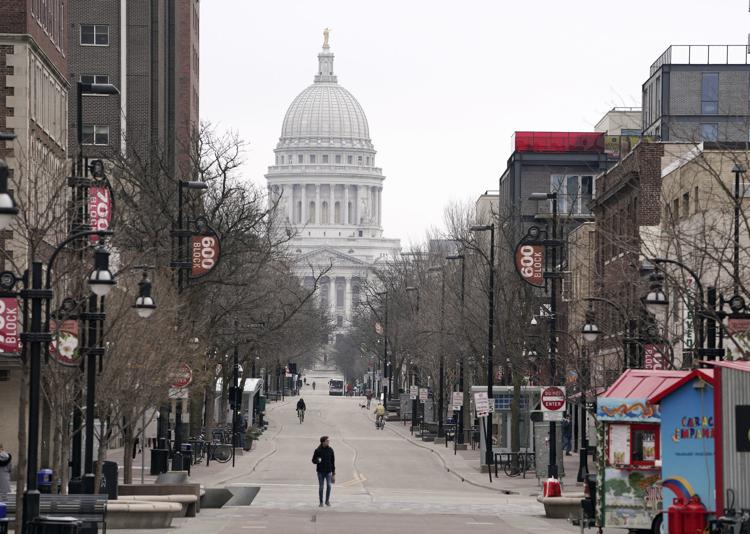 Speaking to changes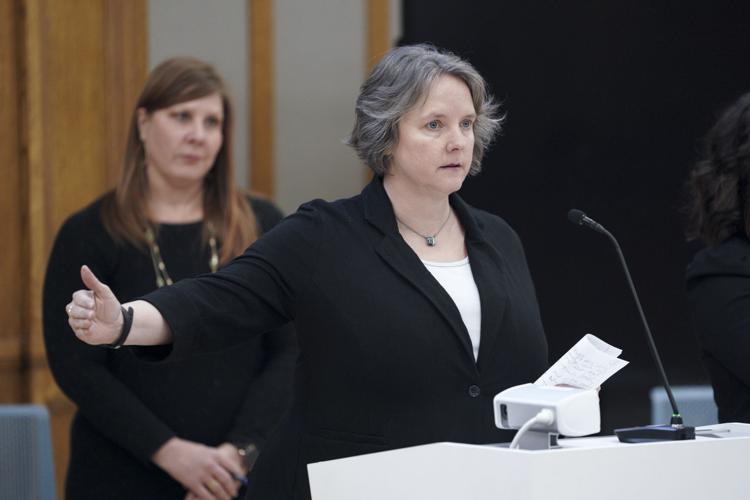 Jenifer Street Market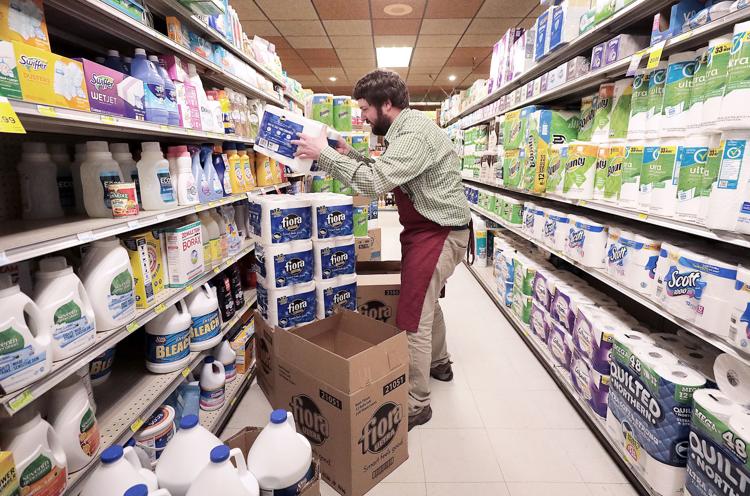 COVID-19 coronavirus UW-Madison campus dorm move-out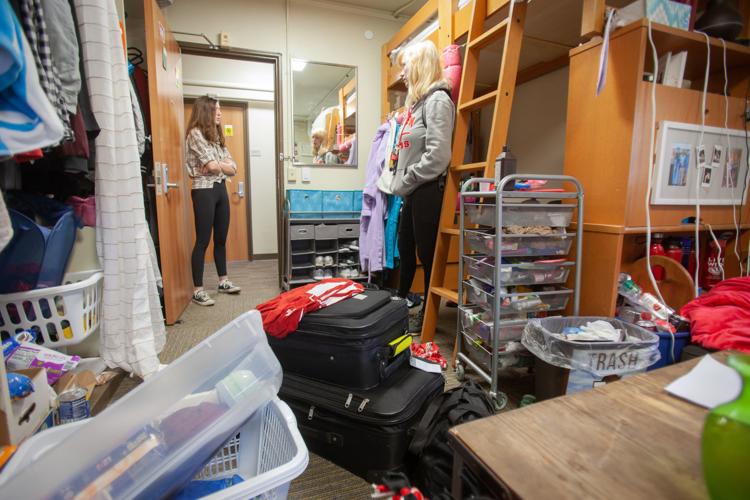 School closure news conference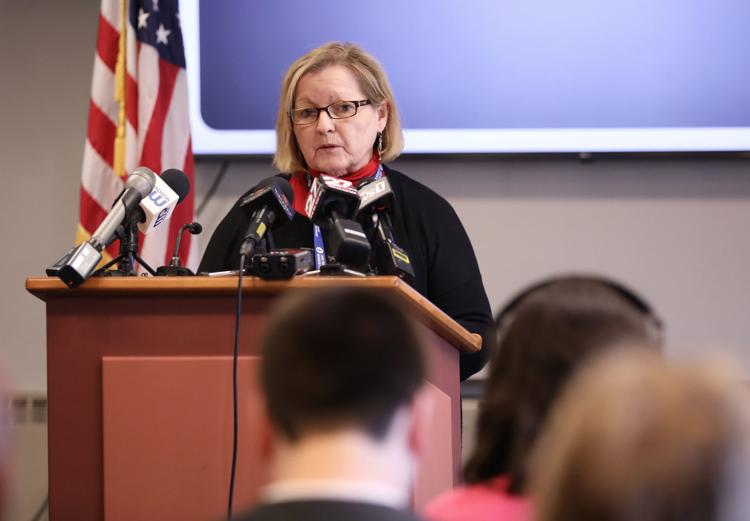 Coronavirus cleaning at UW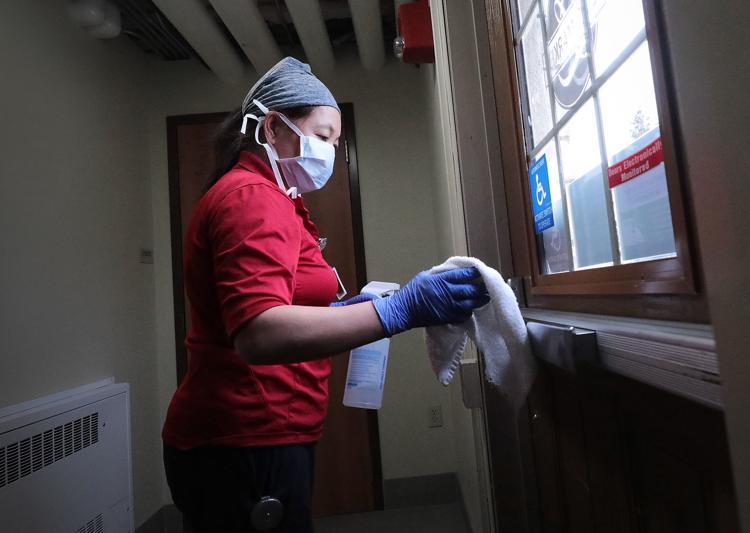 UW Spring Break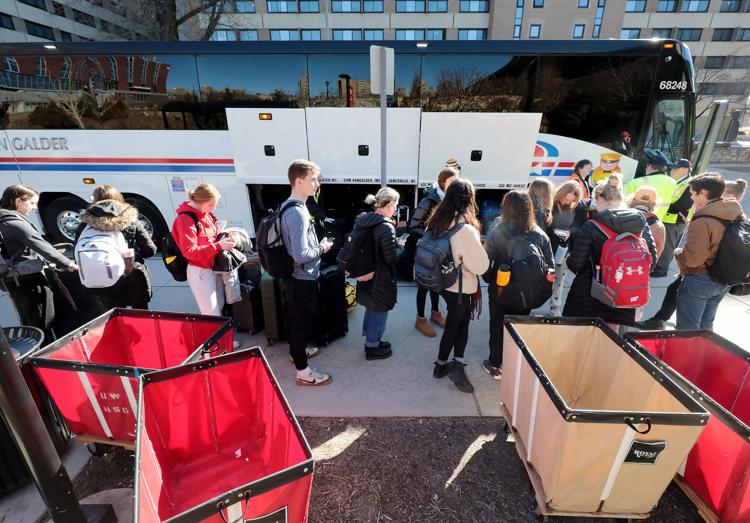 UW COVID-19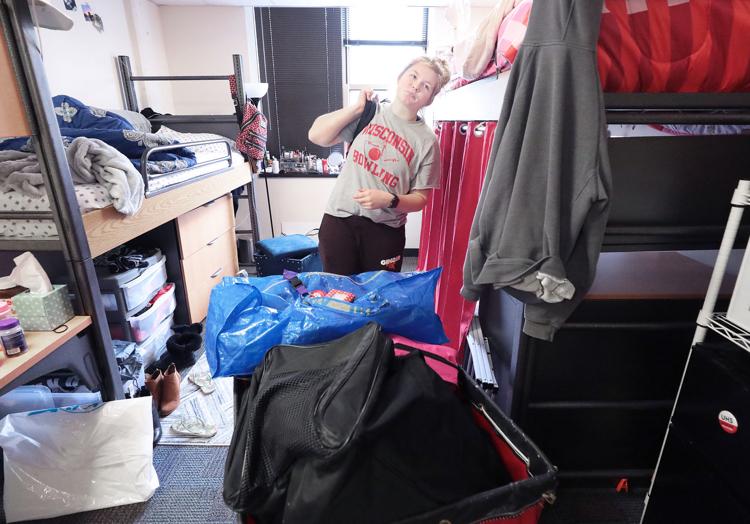 UW COVID-19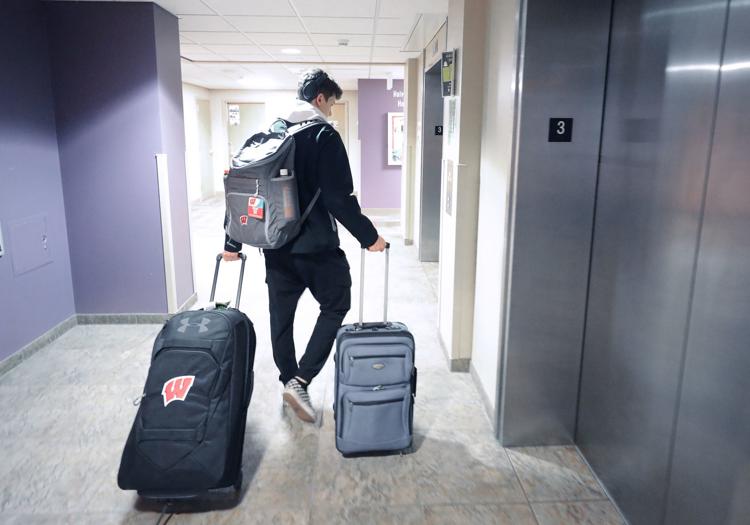 Evers news conference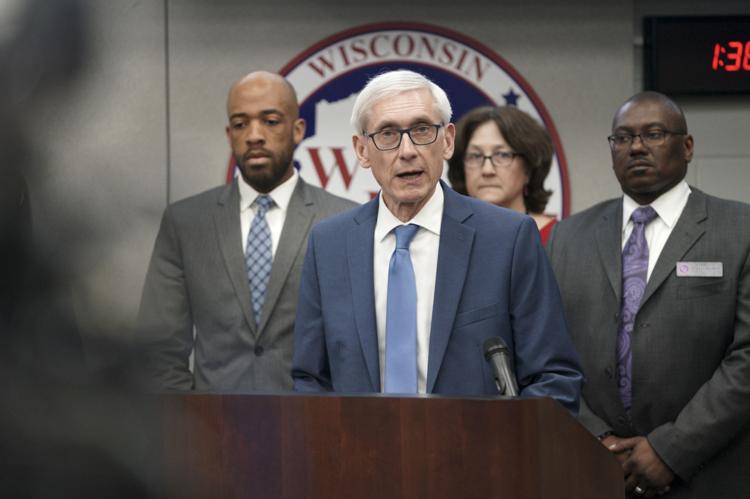 UW Covid-19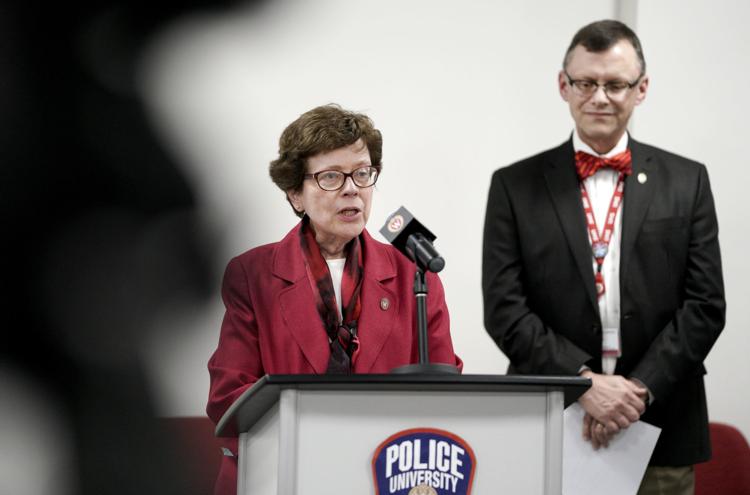 COVID-19 News conference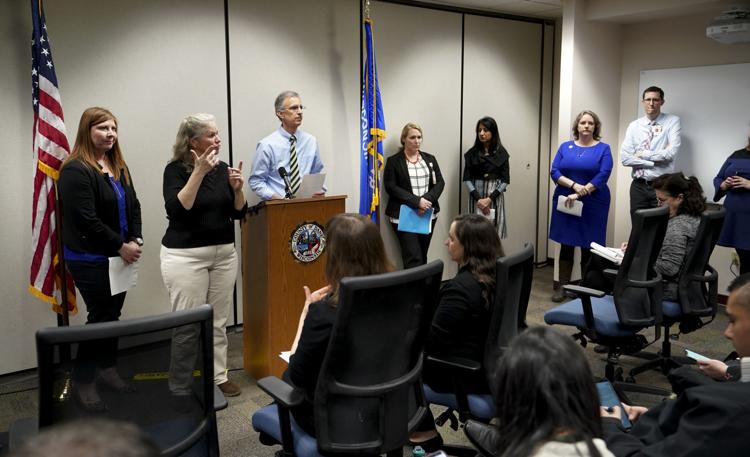 Safdar, Rhodes-Conway and Parisi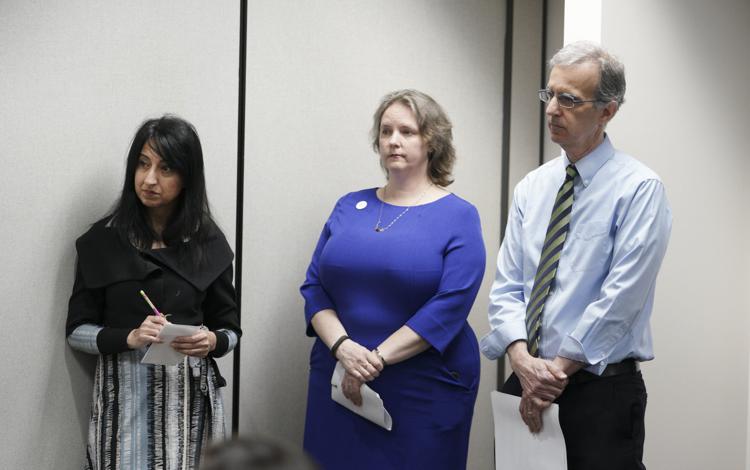 "I don't know what to do," she said. "We want to be available for people, but I don't want to get sick either. I don't want to be at risk."
Photos: A look at how the novel coronavirus is affecting Wisconsin
The novel coronavirus, which can cause COVID-19, is affecting all corners of Wisconsin. Here's a look at some of the fallout -- in photos.
Concerned about COVID-19?
Sign up now to get the most recent coronavirus headlines and other important local and national news sent to your email inbox daily.