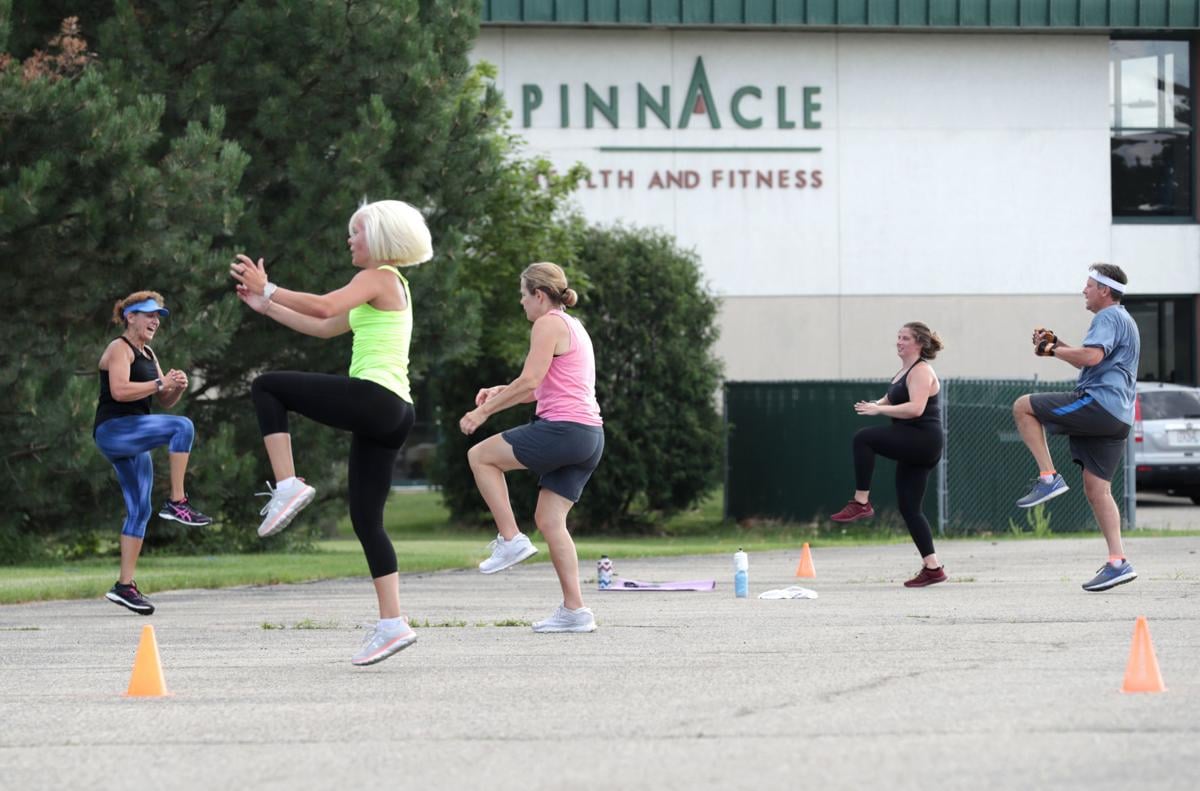 A "masks encouraged" sign that has hung for weeks on the door of MadCat Pet Supplies on Monroe Street in Madison was annotated with a second sign Monday.
The message: "Bonus: It's the law."
MadCat owner Ted O'Donnell said he began asking customers to wear masks early on in the COVID-19 pandemic, "when it was still highly controversial."
He said the vast majority of his customers have been understanding.
"We have masks if anyone needs one," O'Donnell said. "We haven't had to give away a single one."
But O'Donnell said he advocated for a citywide mask policy.
"We wanted it to be a level playing field," he said. "And so we can keep the community safe."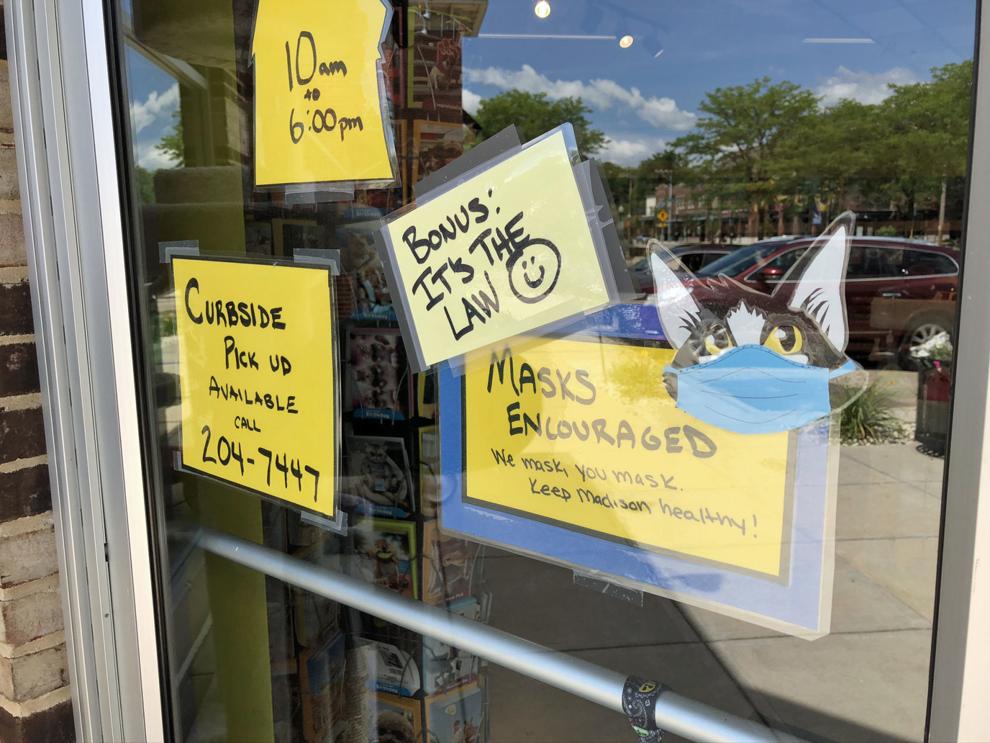 As a Dane County public health order requiring face coverings in all indoor spaces outside the home took effect Monday, businesses offered mixed views on mandates, though for many retailers it was business as (the new) usual.
"I'm in favor of it if it decreases our customers' anxiety," said Tom Dorn, majority owner of Dorn True Value Hardware, which has stores in Madison, Oregon, Sun Prairie and Verona.
Dorn said the majority of his customers were wearing masks before the order, and employees were asked to wear them for curbside pickups and when waiting on masked customers. He said the county order makes things clearer.
"I didn't know what to expect, but we've had no issues," he said.
Zach Brandon, president of the Greater Madison Chamber of Commerce, said the vast majority of the more than 1,200 members of his organization support the mask requirement, though some are struggling with how to implement it or questioning the rationale after they've already invested resources to create physical separation.
"I'm not hearing a lot of businesses who are questioning the science," he said. "It's mostly how do we do it and do it well?"
Brandon praised public health officials for listening and said he hopes they will continue modifying the order to accommodate any unforeseen problems.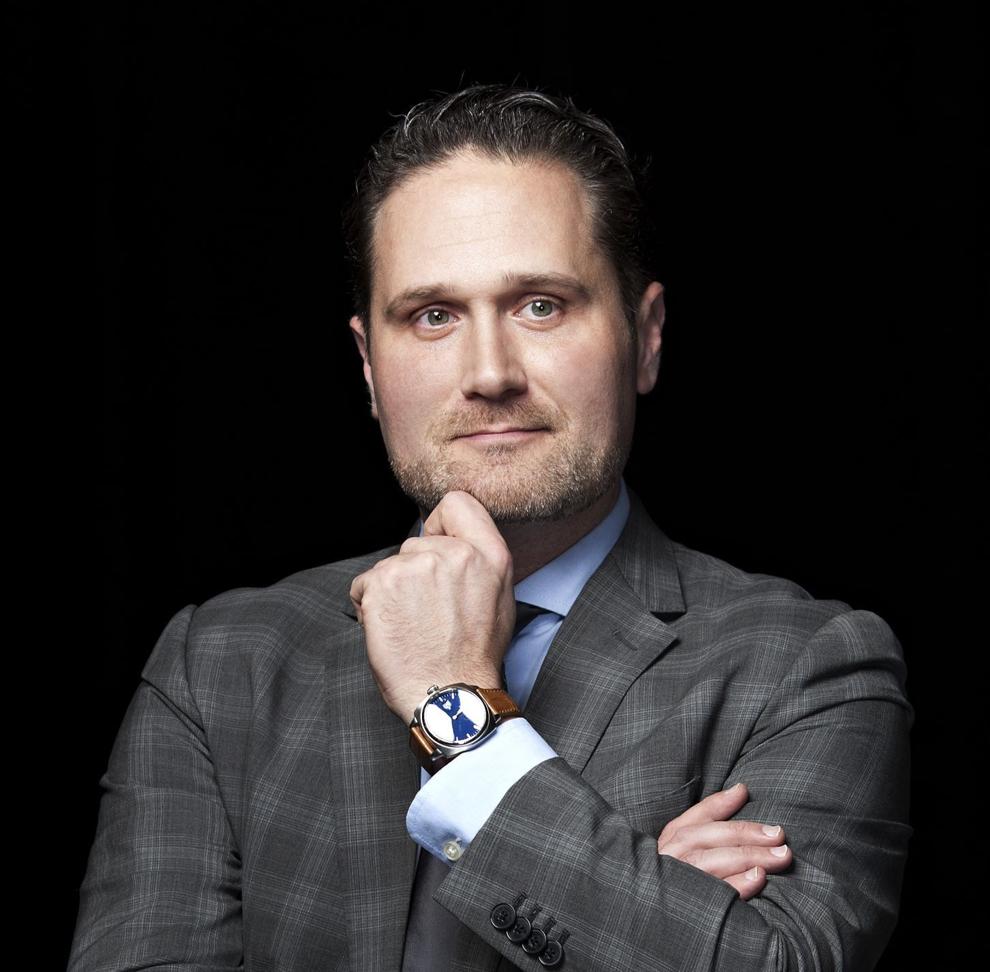 "I think businesses want to do what's right, particularly when it comes to protecting the health of employees and customers," Brandon said. "We're learning something new about it every day."
Wisconsin Manufacturers and Commerce, the state's largest industry lobby, has encouraged businesses to follow federal Centers for Disease Control and Prevention guidelines and recommends mask use in enclosed spaces, though the group opposes any statewide rule.
"We highly recommend it as a best practice," said WMC president Kurt Bauer. "We're not fond of mandates."
Other organizations said the county's order relieves business owners of having to impose restrictions on their customers.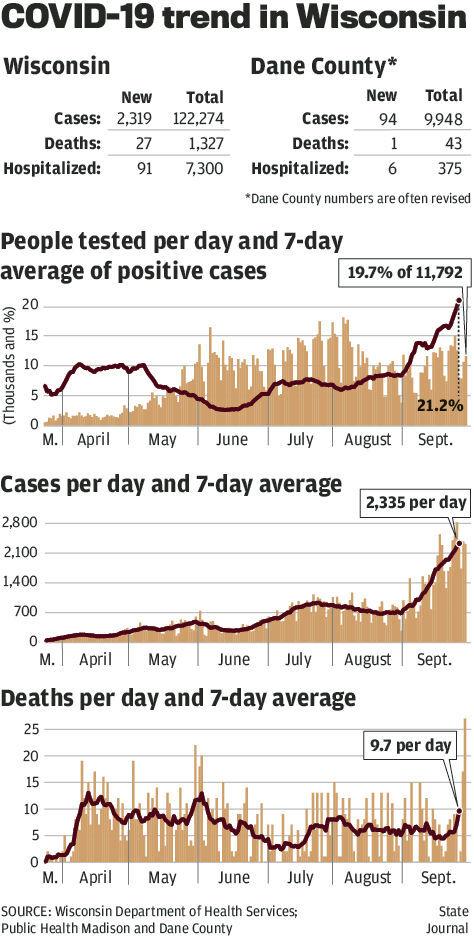 "From my members' perspective this is a good thing, and it's about time," said Colin Murray, executive director of Dane Buy Local. "They wanted it and now they've got the city and county backing them up."
But Bill G. Smith, state director of the National Federation of Independent Businesses, said the mask order leaves open questions of liability should a customer or employee get sick.
"From a public relations standpoint it does help relieve the business owner from enforcement," Smith said. "From a legal standpoint it does nothing."
Bauer said the decision to require masks is best made at the local level.
"The one-size-fits-all doesn't work," he said.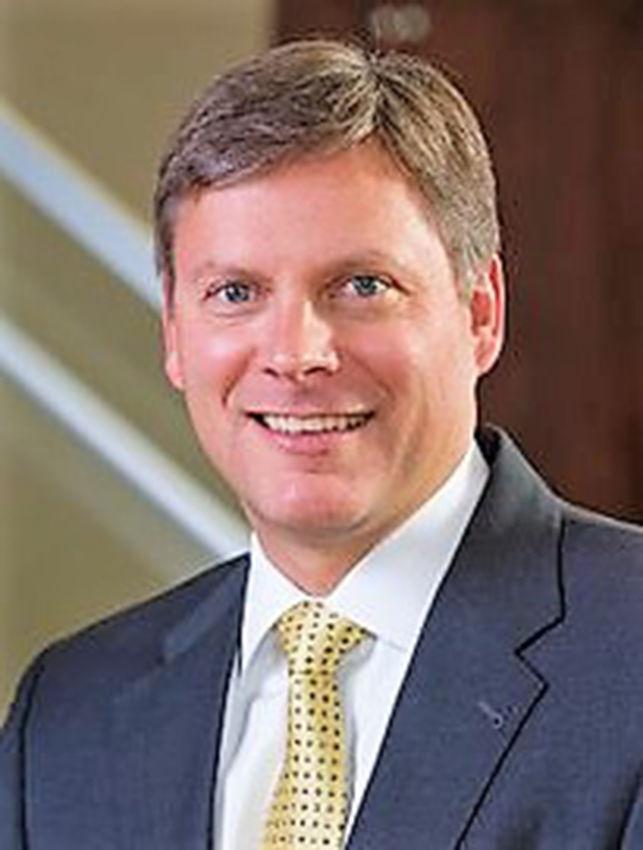 "From our perspective, if you're going to have a mandate you shouldn't put businesses in the position of having to be law enforcement," Bauer said.
Madison Assistant City Attorney Marci Paulsen said no citations were issued Monday.
"Our goal continues to be (as it always has been) to ask for voluntary compliance and provide education," Paulsen said in an email.
Moving outdoors
In response to the mask order, Pinnacle Health and Fitness opened an outdoor workout space and began offering outdoor classes Monday in which members could work out without a mask.
Owner and founder Mike McMahon said the gym has paper masks available, which some find less restrictive than cloth masks, and installed "needlepoint bipolar ionization" devices to purify air in what he called "a pre-emptive strike."
McMahon said for the most part members are happy to know the gym is working to protect their health, though he stopped short of endorsing the county mask requirement.
"It's a tough situation. Obviously we want to protect our employees and our members," McMahon said. "We're lucky right now we have an option to offer indoor and outdoor classes. ... I just hope we get through this."
The Transformation Center on Madison's Far West Side began offering outdoor classes in May when gyms were first allowed to reopen.
Owner Dustin Maher said attendance for them has been about half of what it was for indoor classes before the pandemic, while indoor classes have drawn only one or two members.
He said the majority of his clients have switched to online classes they can do from home.
"I don't think it will bring in any more people," Maher said of the mask order. "Most people going to gyms don't want to wear masks."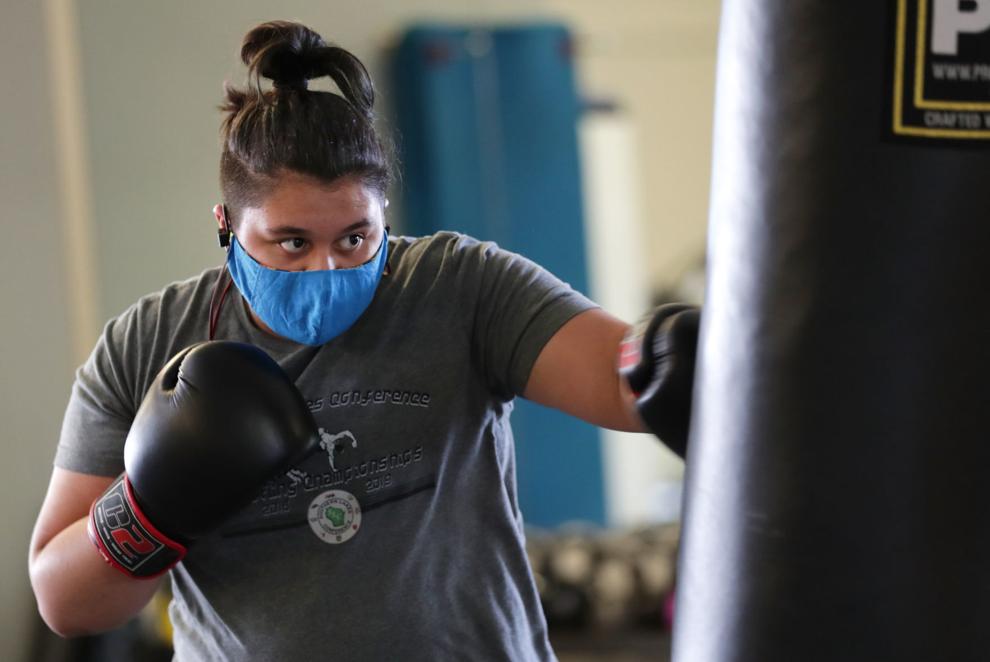 Pockets of resistance
Not everyone was on board with the mask requirement.
Photos posted to Facebook showed a sign on the door of Helbach's Coffee in Middleton asking customers to remove masks before entering and declaring, "This is a Mask Free Zone."
The sign had been taken down by 3 p.m., after the cafe closed, but some people were still stopping by to have a look. Anna Mintz, a senior at Middleton High School, had seen posts about the sign on Facebook.
"I just think it's unsafe if they're asking people to go against CDC guidelines, and especially right now cases are really rising," Mintz said. "It's just much healthier to wear masks. We're not trying to spread it around."
Sarah Mattes, a spokeswoman for the joint Madison-county public health department, said officials were aware of the sign and were "reaching out to Helbach's to make sure they're aware of the mask requirement."
Messages left with the business and owner were not returned Monday.
Despite the Dane County order — and a policy requiring masks in state office buildings — masks remained optional at the state Capitol.
An email to all Assembly staff Friday said according to orders from Speaker Robin Vos the decision to wear masks would be left to each individual office, and staff were "encouraged to wear a face mask as they deem necessary."
Speaking in Oak Creek last week, the Rochester Republican said he supports local orders but would not back a statewide mask mandate.
"All jurisdictions in the state have similar abilities," Vos said. "I do not support the idea of having a one-size-fits-all solution. We never have in the beginning, and we certainly don't today. But if there are regions that feel they need to put additional measures in place, that's already allowed under the law."
Last week, Gov. Tony Evers announced an order mandating masks for the roughly 35,000 executive branch employees throughout the state. The order does not apply to those in the Legislature, the court system or the University of Wisconsin System.
Senate Majority Leader Scott Fitzgerald, who opposes a statewide order, last week said senators would likewise make their own calls on face coverings in the Capitol.
"I won't be pushed around by Dane County or the Evers Administration — we control the Senate wing," Fitzgerald said through a spokesman. "Senators should be able to decide what they do in their own offices."
The governor's spokeswoman said Monday it remains unlikely Evers would issue a statewide mask order similar to ones issued in more than 20 states, but said such a measure remains under consideration.
'Common sense'
Metcalfe's Market president Tim Metcalfe said "99.99%" of customers at his West Towne and Hilldale mall stores were wearing masks even before the order. As of 2 p.m. Monday, only two people had come in without a mask, he said, and in both cases they had forgotten about the health order.
"We really haven't seen it," he said of resistance to the mask requirement. "I was (at Metcalfe's Hilldale) over the weekend, both Saturday and Sunday, and maybe counted two people an hour not wearing masks, so people were already starting to mask up coming into it."
Metcalfe's has free masks available at the front door and is requiring face coverings at its Wauwatosa store even though Milwaukee County has not mandated masks.
Clint Woodman, president of Janesville-based Woodman's Market, said late Monday afternoon that he had not heard of the mask mandate being an issue at any of his company's three Dane County stores. Woodman's owns and operates 18 stores, including five in northern Illinois, where a statewide mask order has been in place for weeks.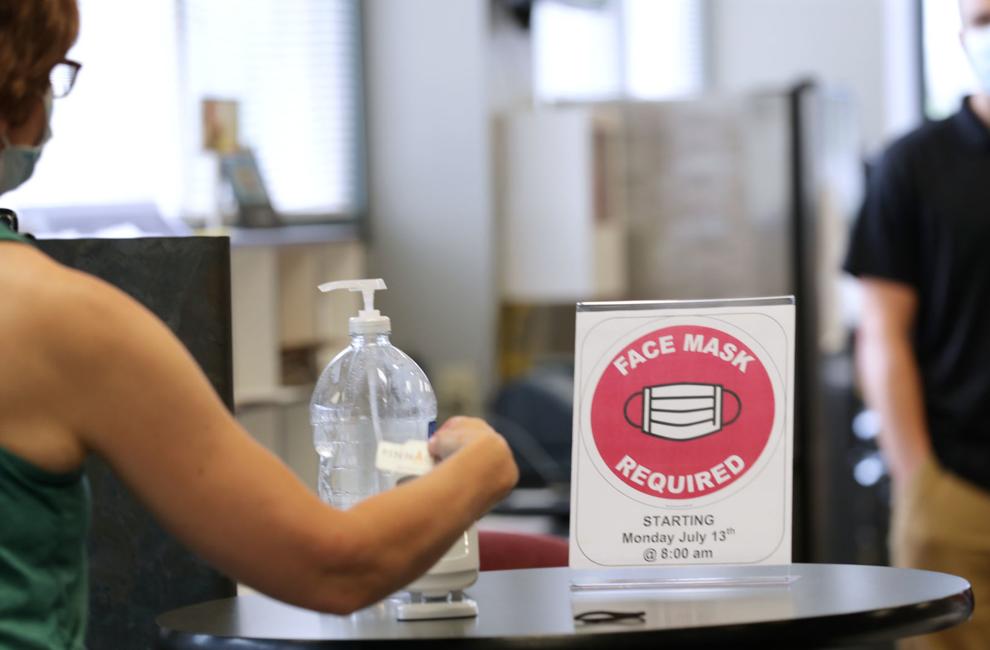 "We're pretty familiar with requiring it," Woodman said. "There's some customers who just don't wear them, so we do the best we can to make sure they're aware of the mandates and the ordinances. But obviously if they're claiming they have a medical issue there isn't anything we can do about it."
Woodman said if someone refuses to wear a mask, a manger will typically speak with the customer, but the store could refuse service if the person doesn't comply.
"It's just like if you're not wearing a shirt or shoes," Woodman said.
Menards imposed its own mask policy in late April as part of "a simple common-sense precaution to protect our customers and our frontline team," said Jeff Abbott, a spokesman for the Eau Claire-based company, which operates more than 300 stores across the Midwest.
Abbott said customers and employees have been "grateful that we're doing our best to keep our stores a safe place for all," and the company believes the policy has helped boost sales.
"To us, masks seem like one of the few inexpensive common-sense things that does any good and is easily achievable by us common folk," Abbott said. "Everyone needs to look at the cold, hard facts that this is a very dangerous situation, and we're all in this together."
State Journal reporters Barry Adams, Mitchell Schmidt, Riley Vetterkind and Anna Walters contributed to this report.



COVID-19 in photos: How Wisconsin is adapting
COVID-19 in photos: How Wisconsin is managing the pandemic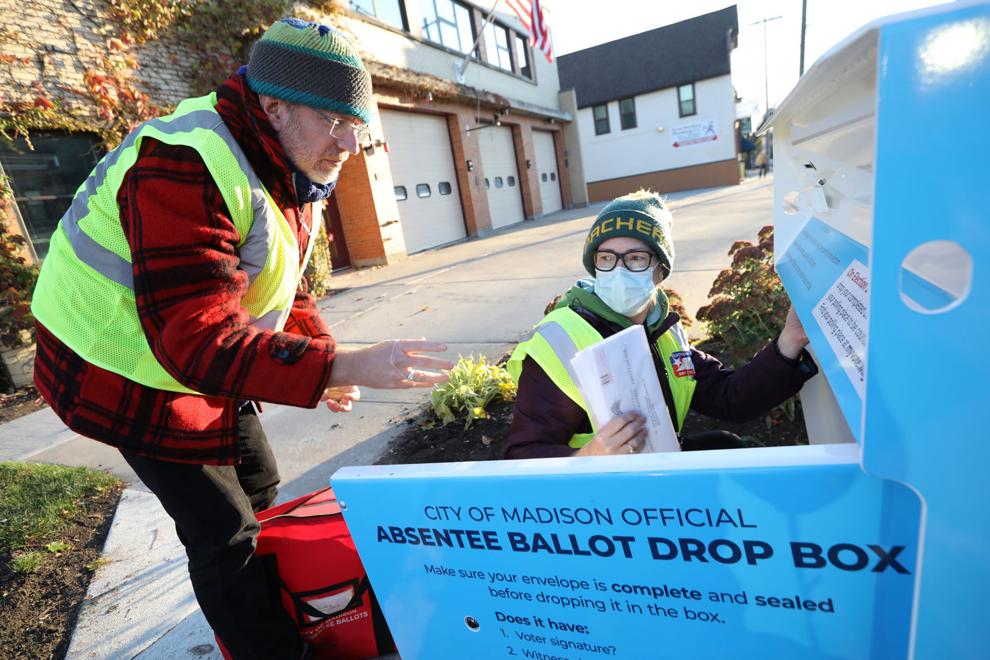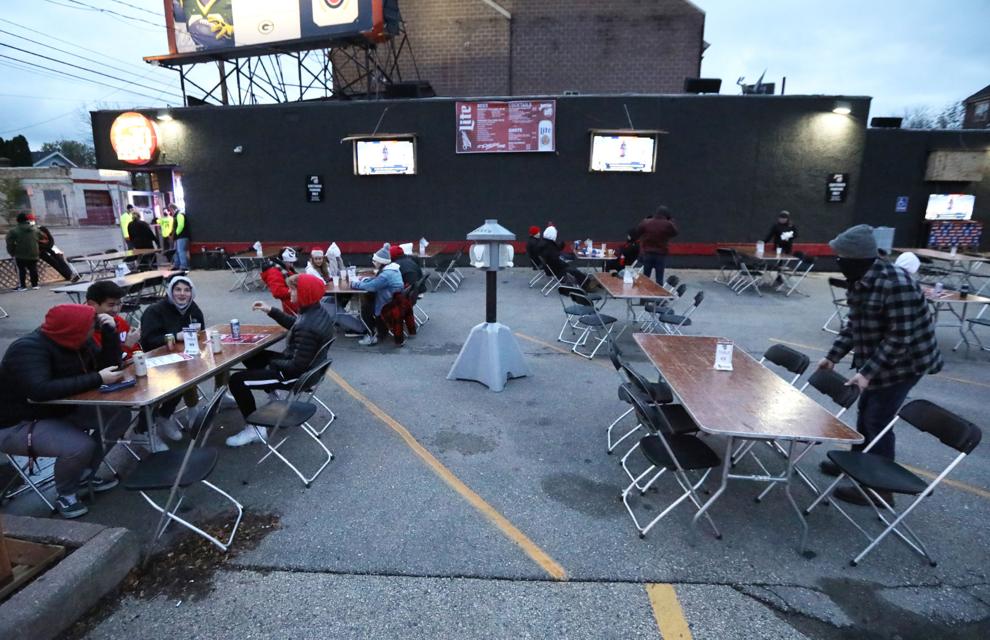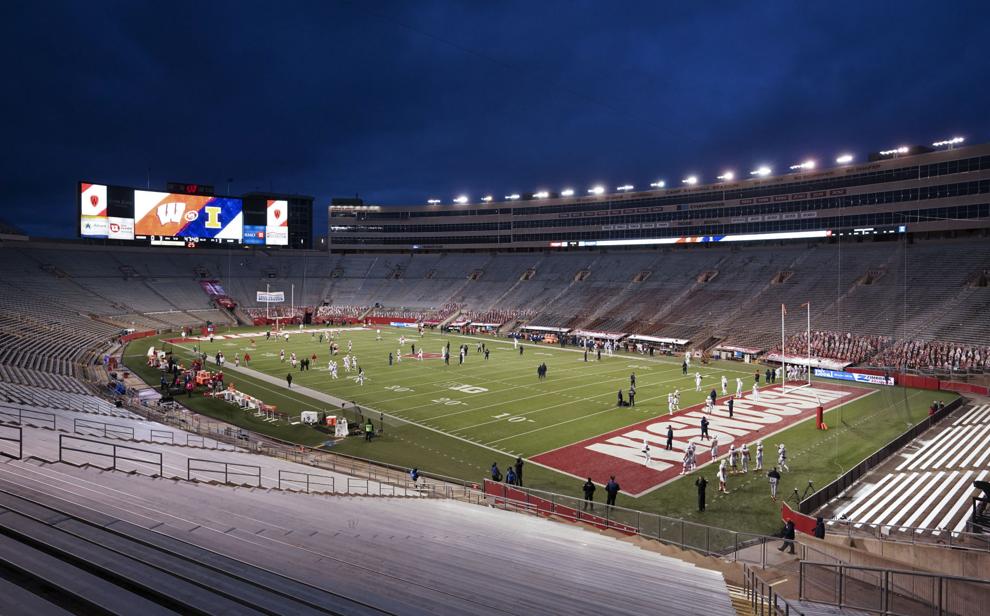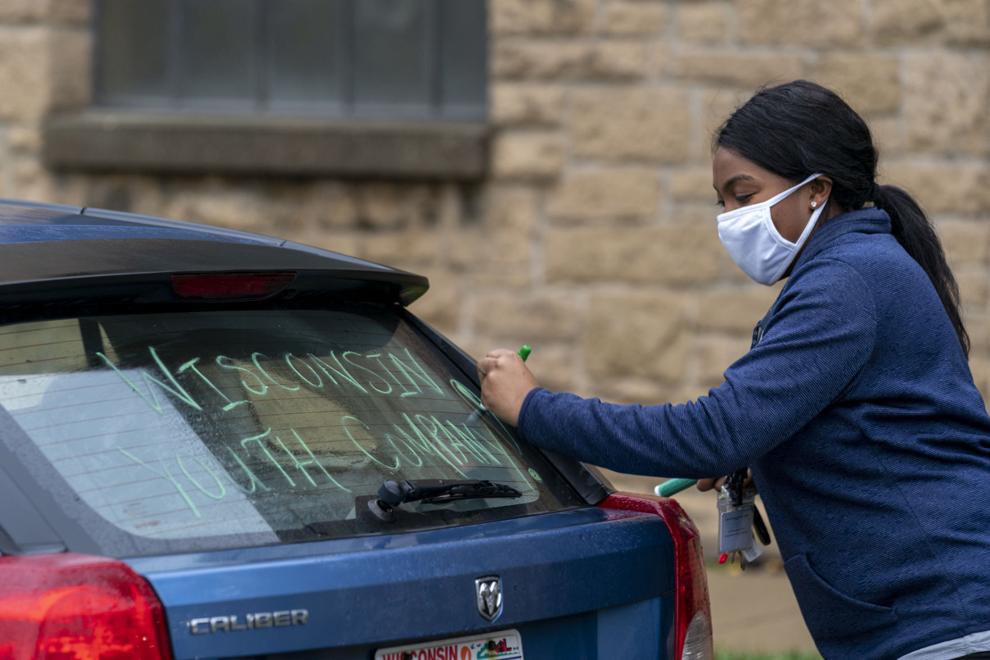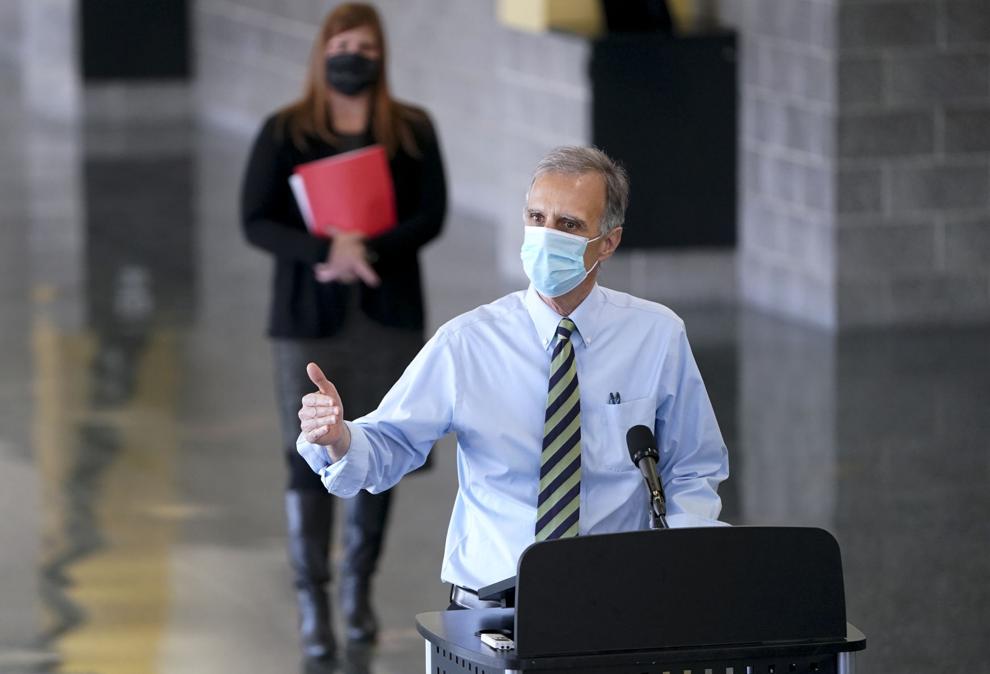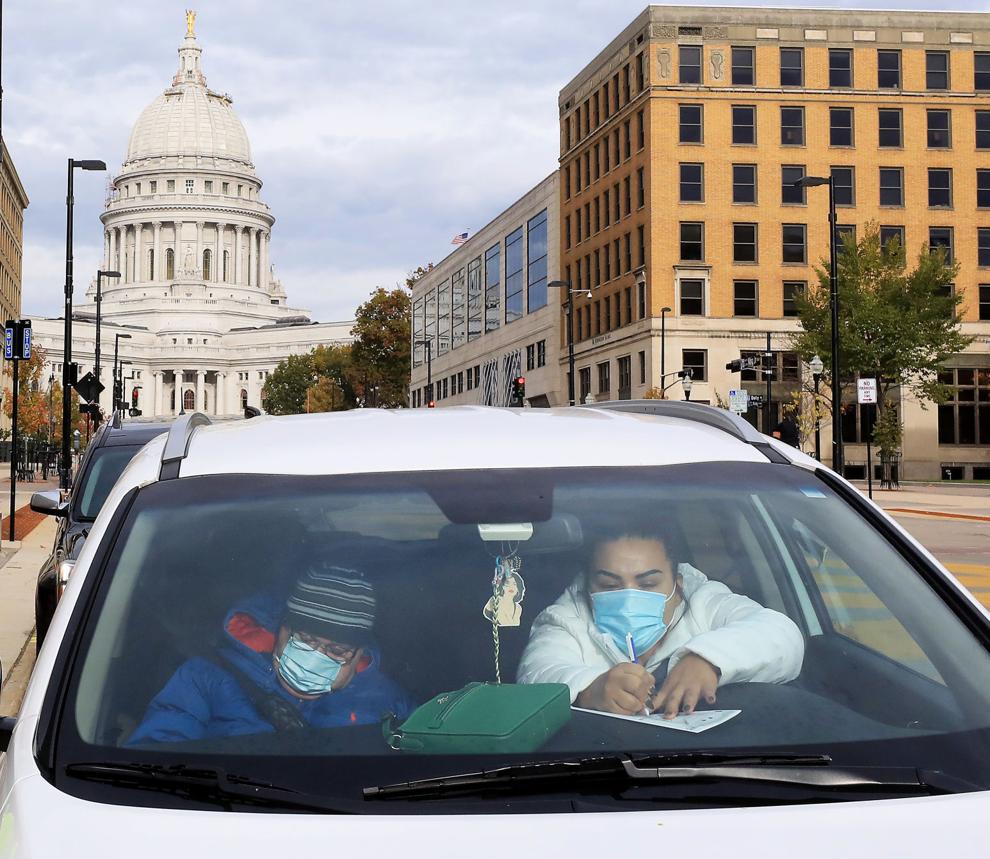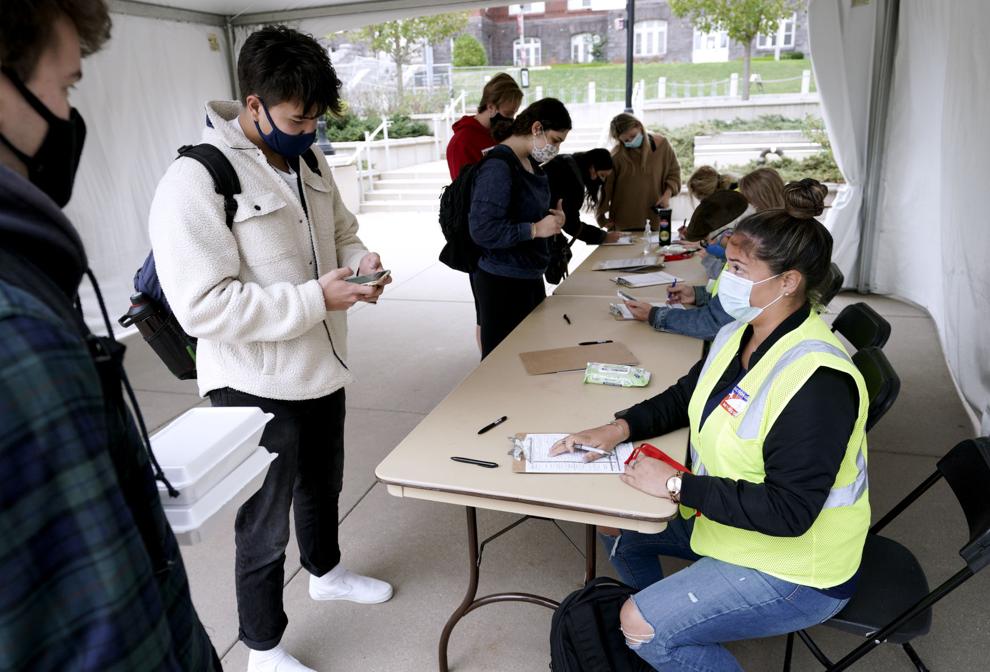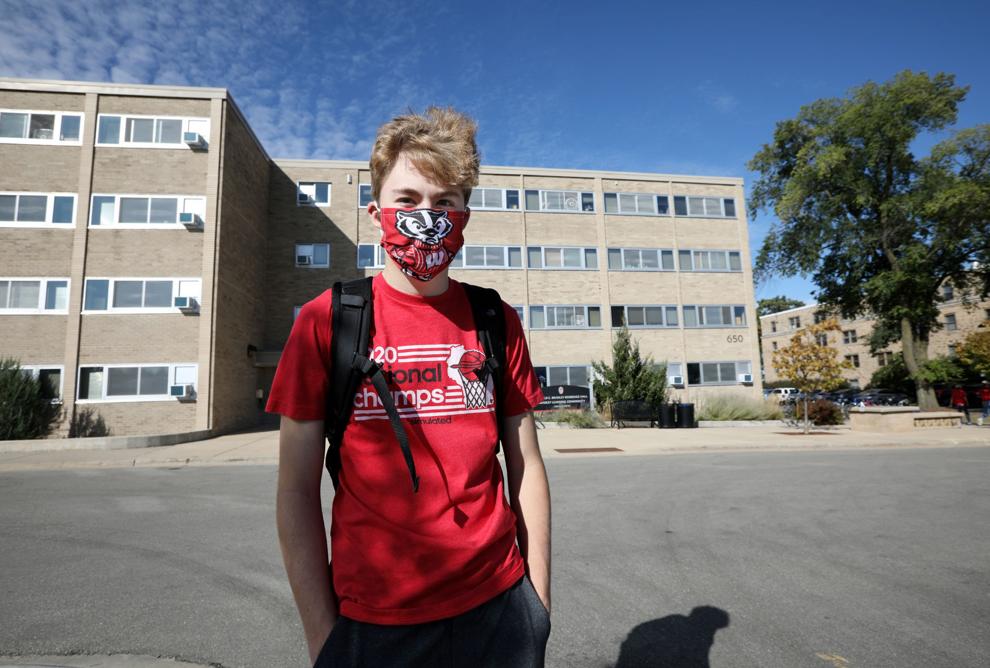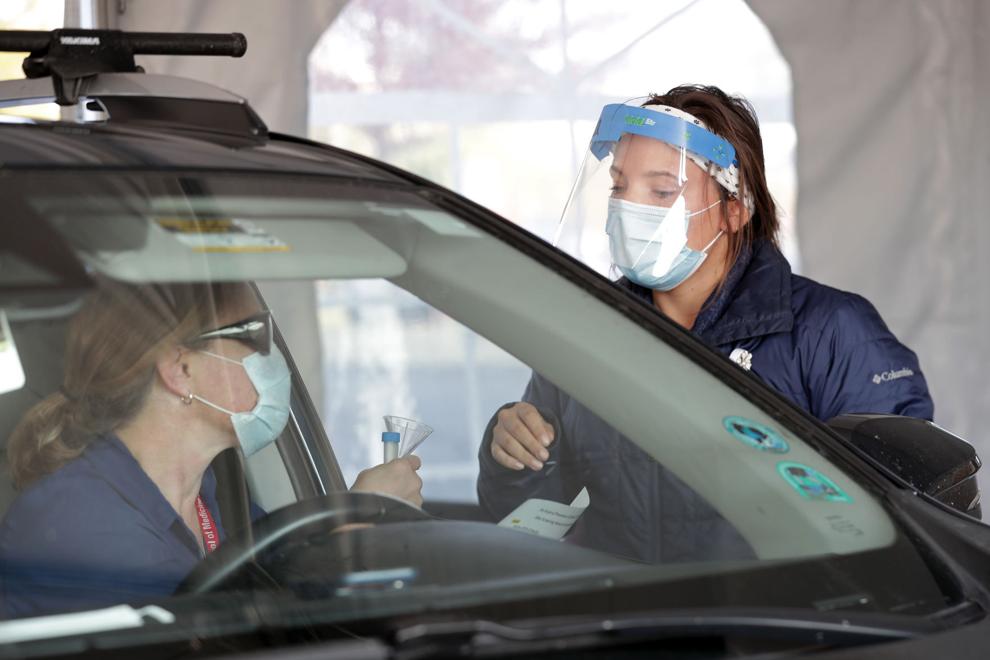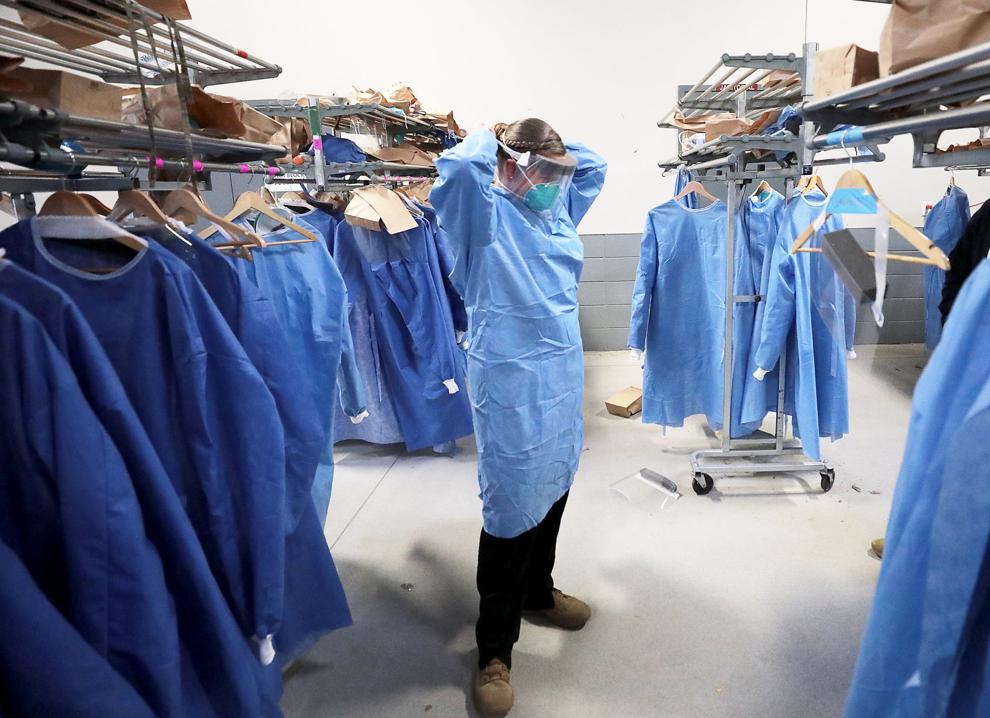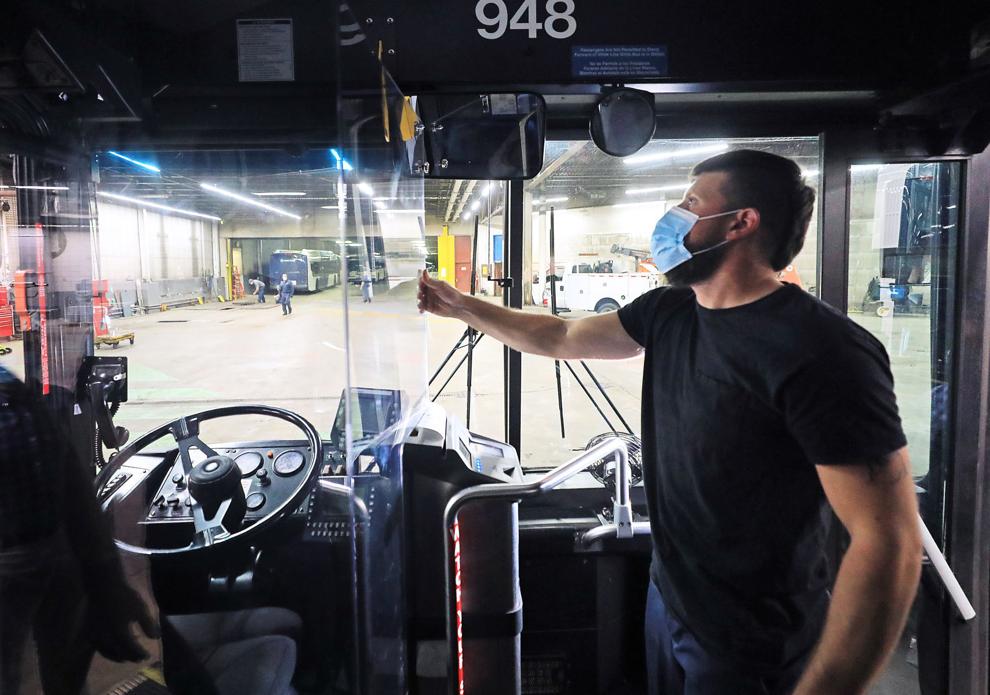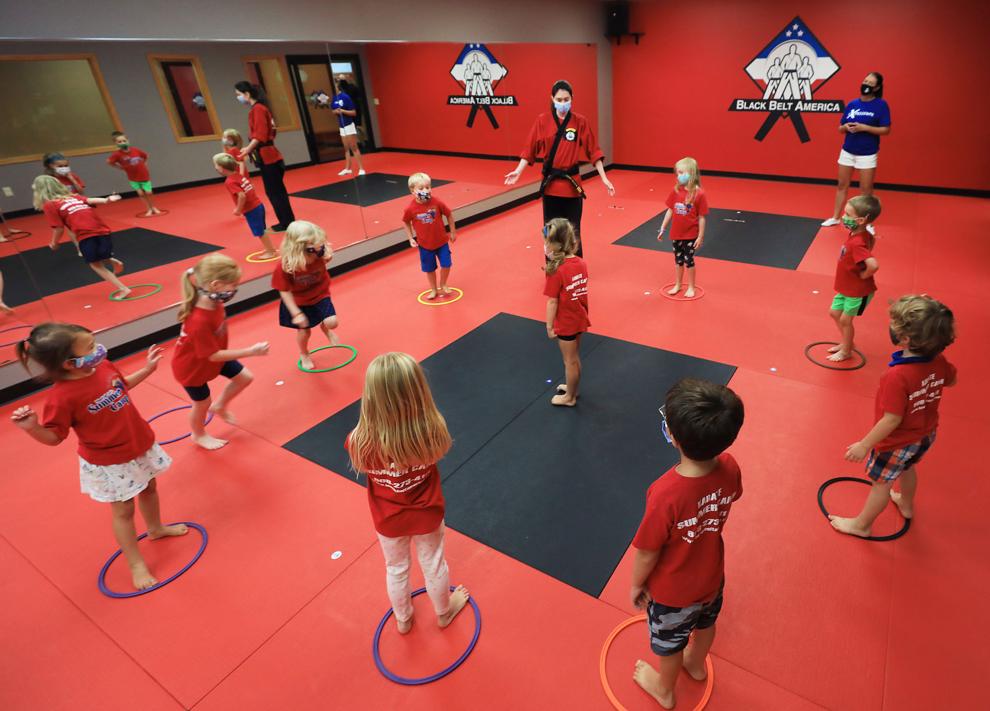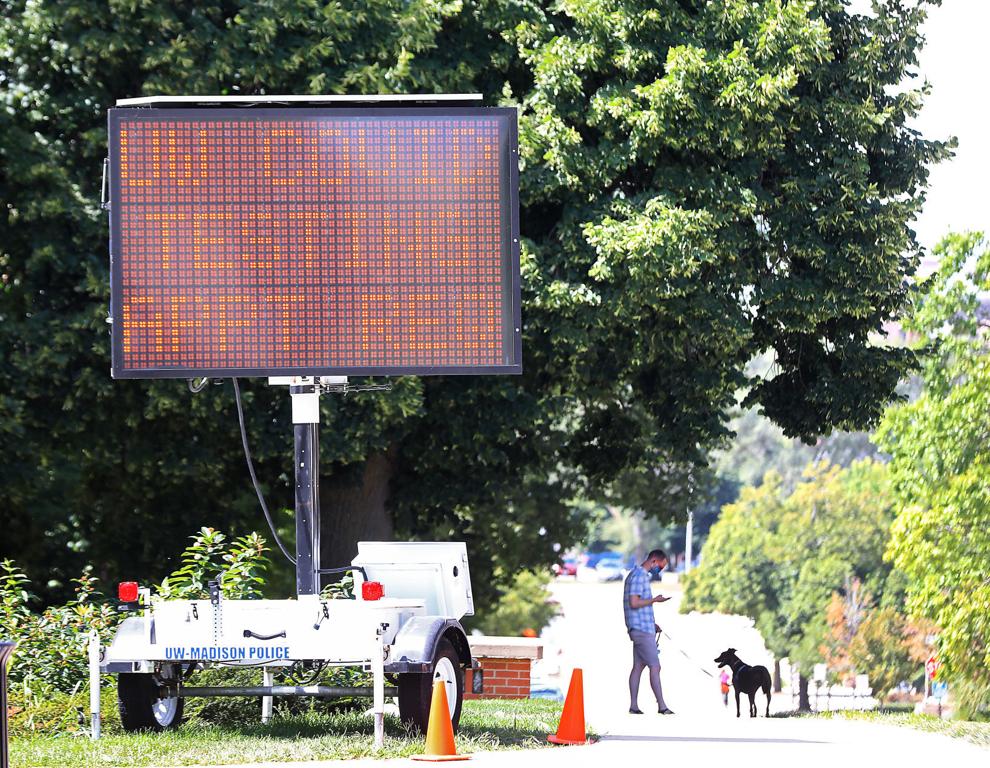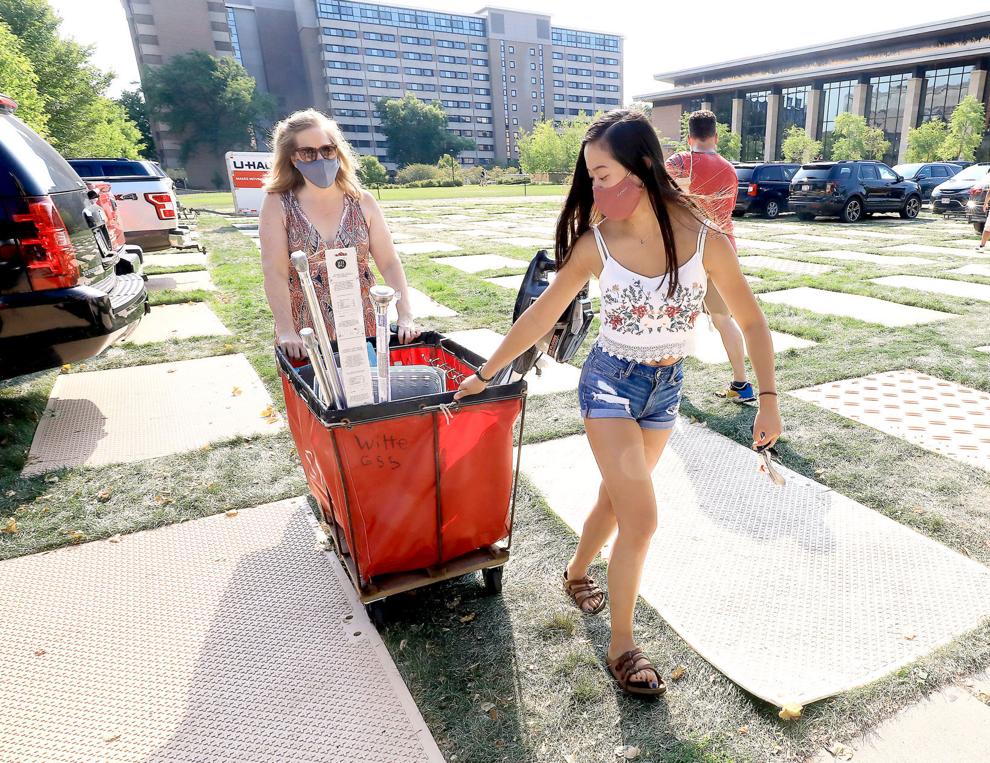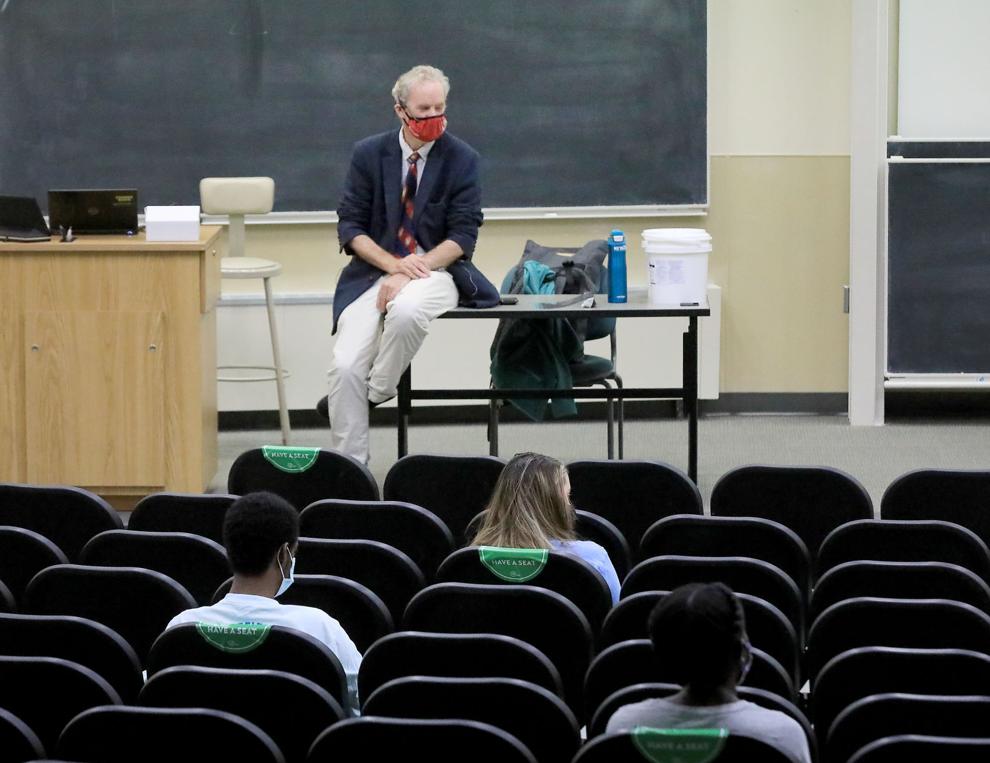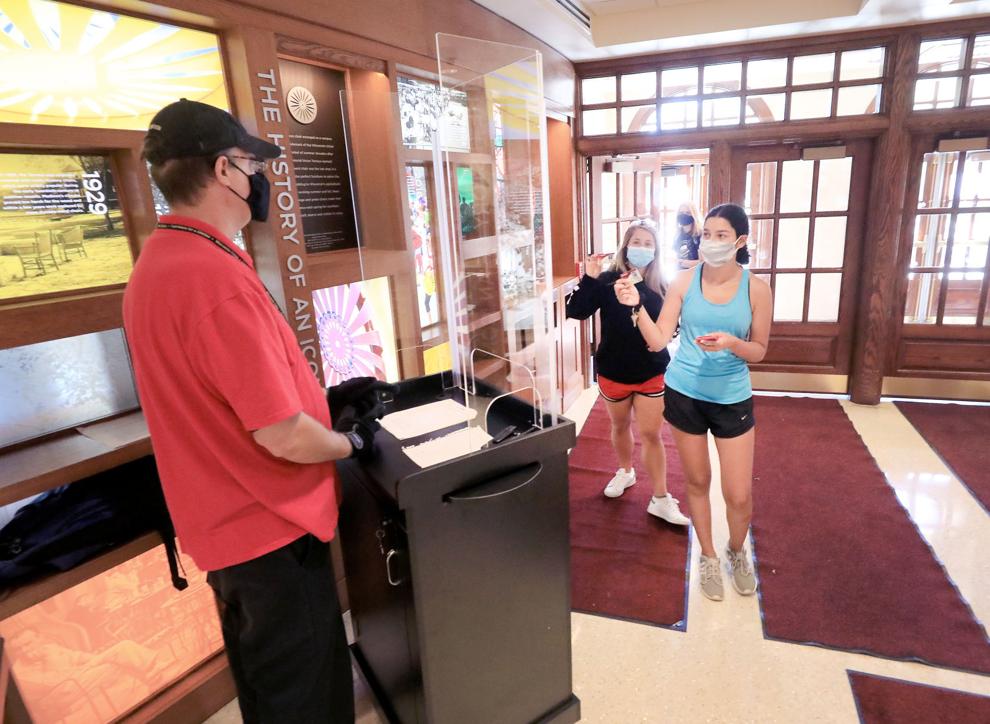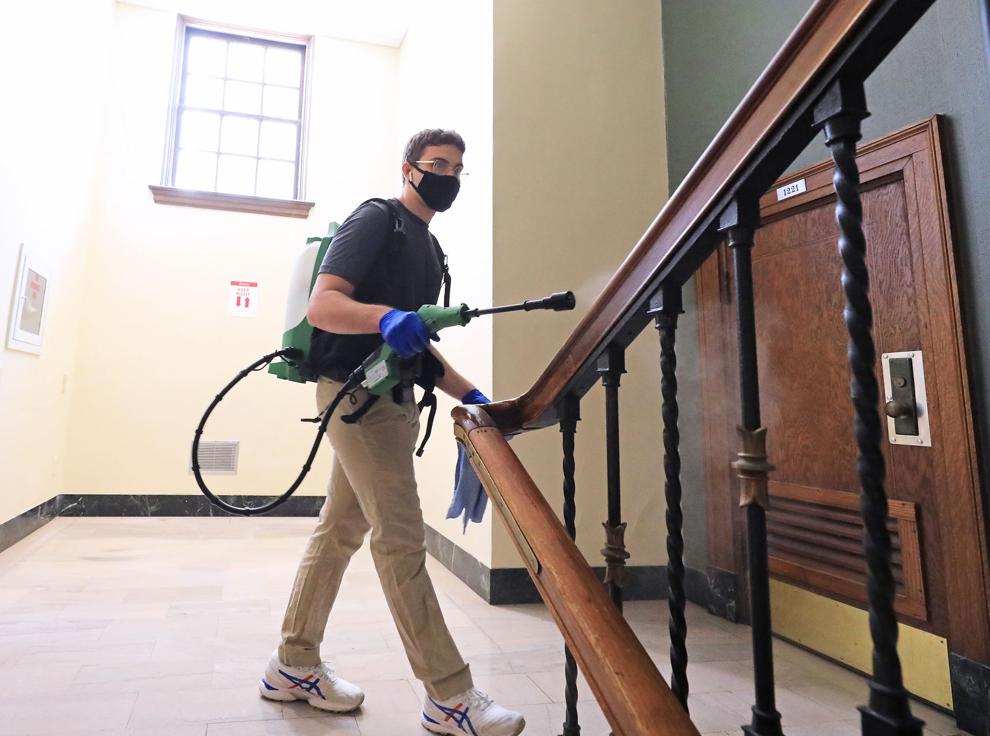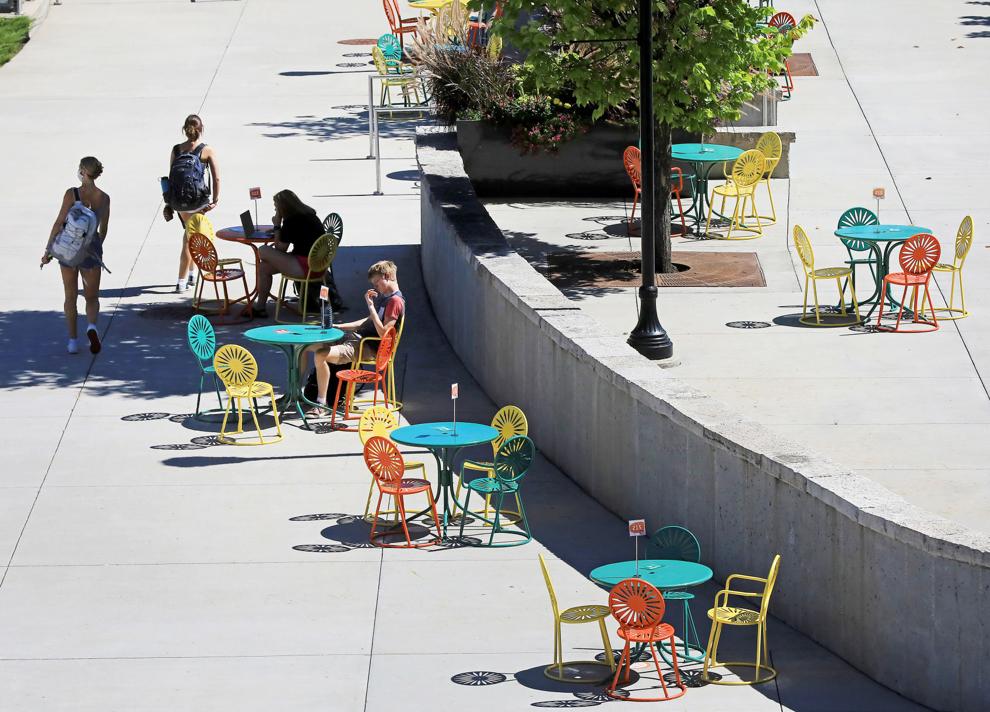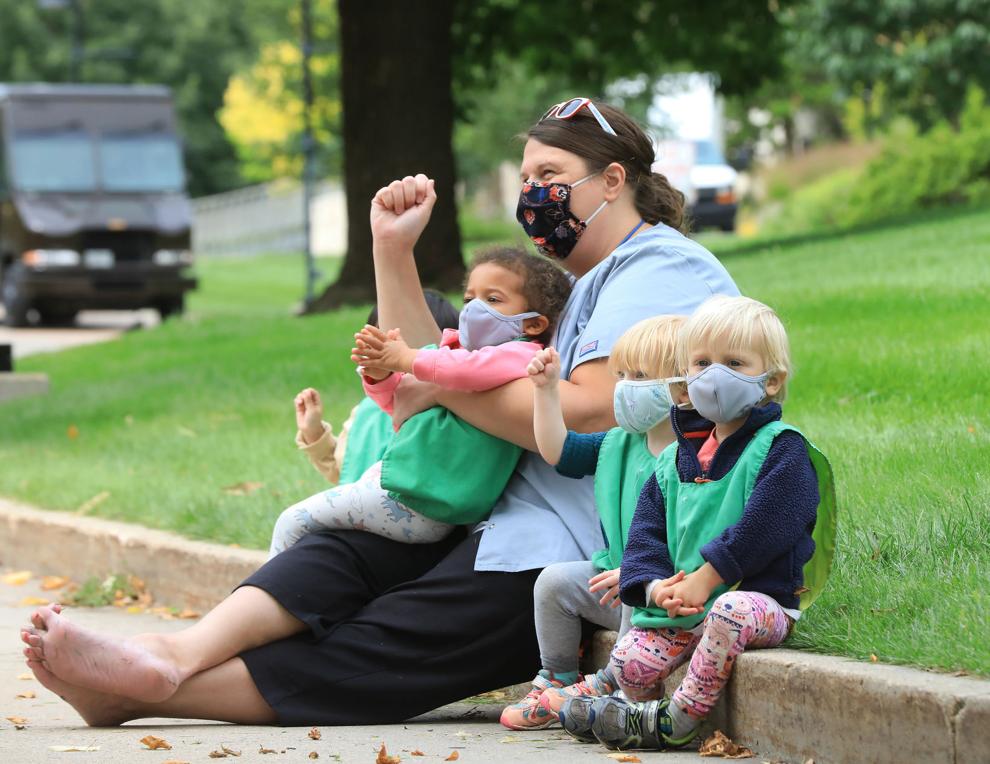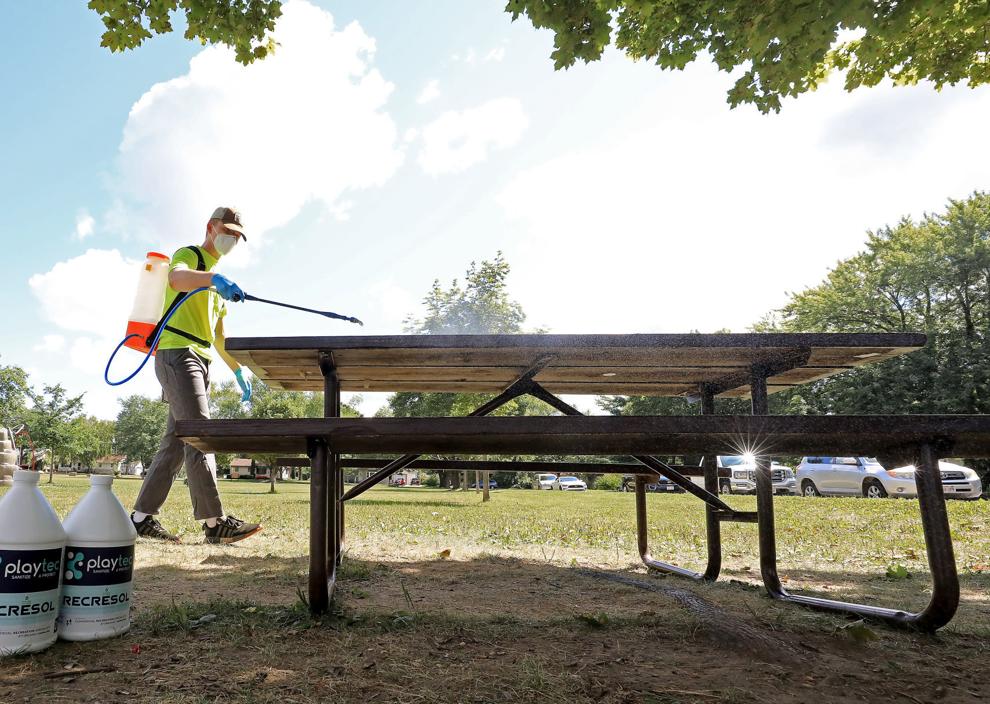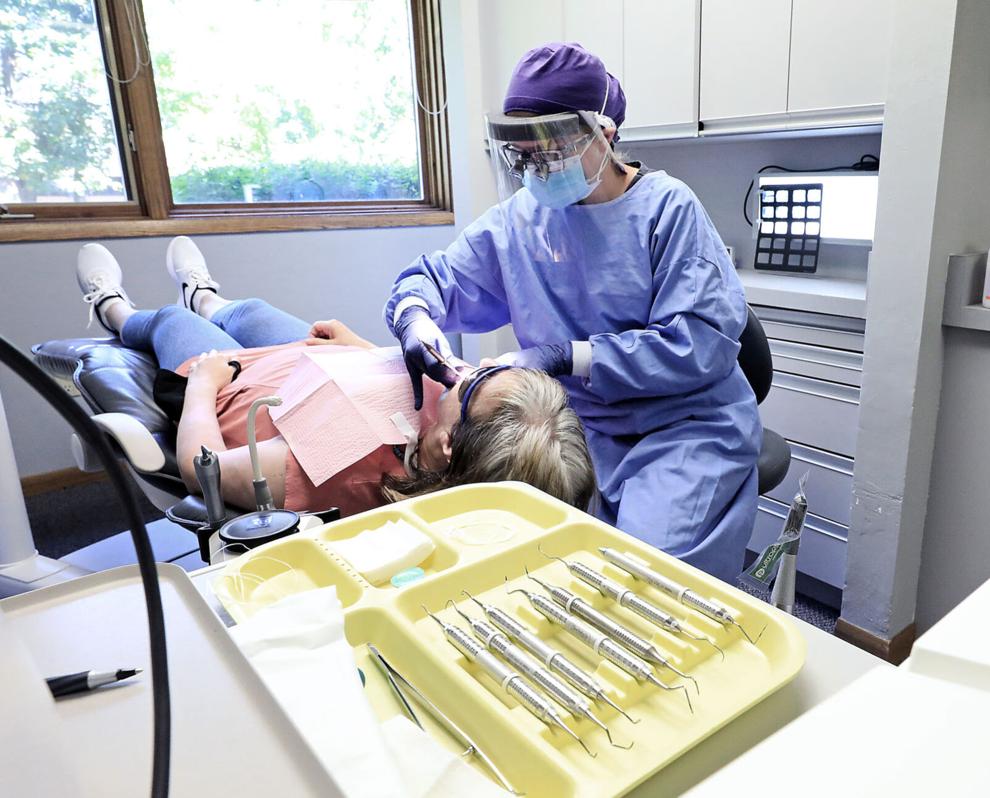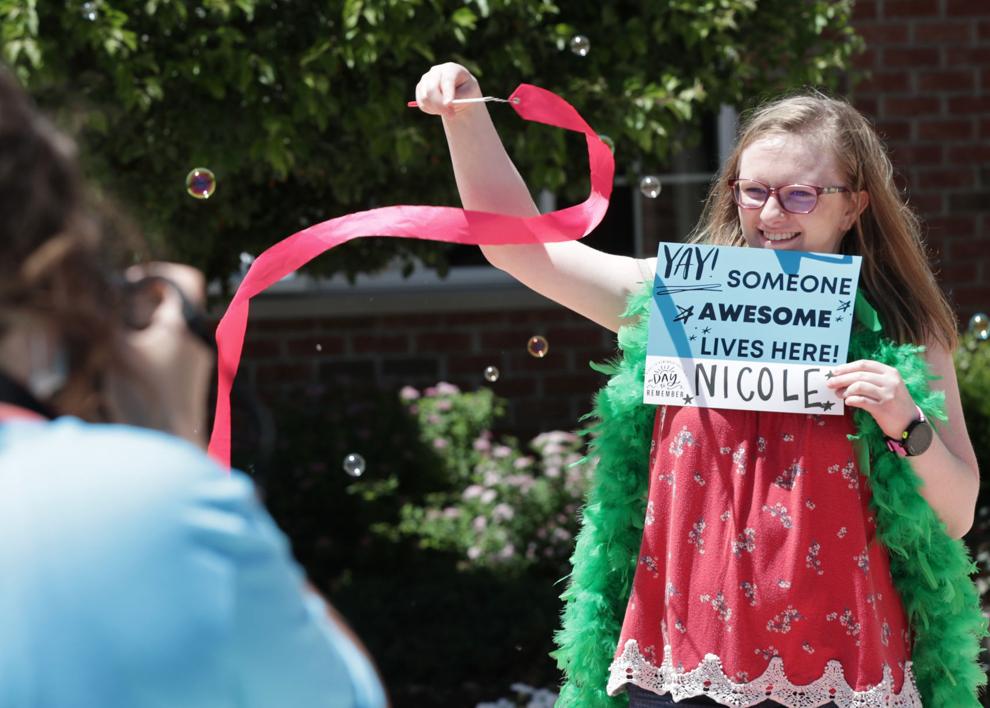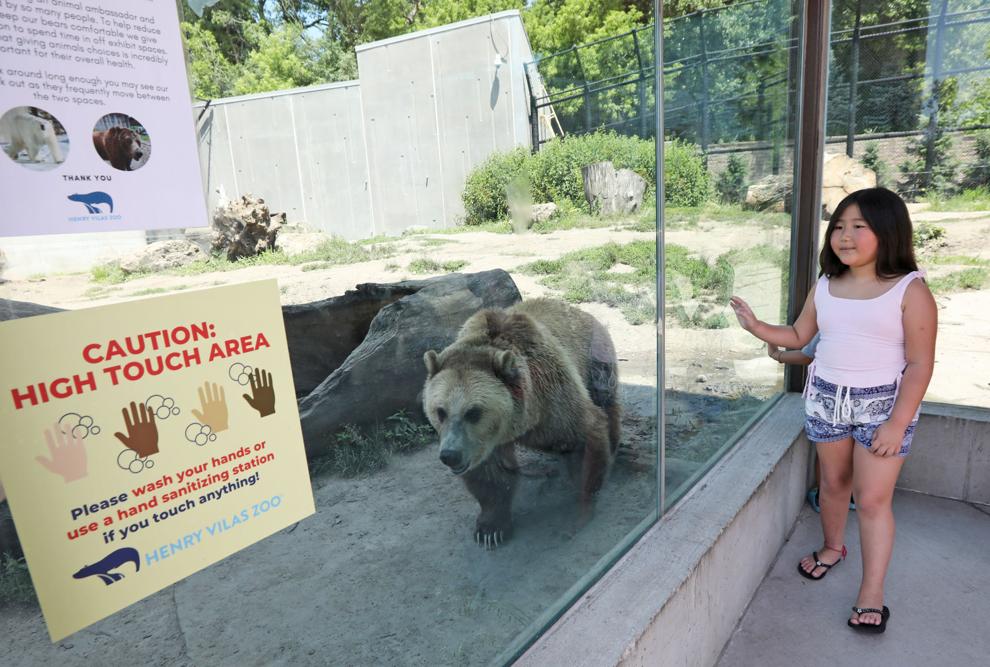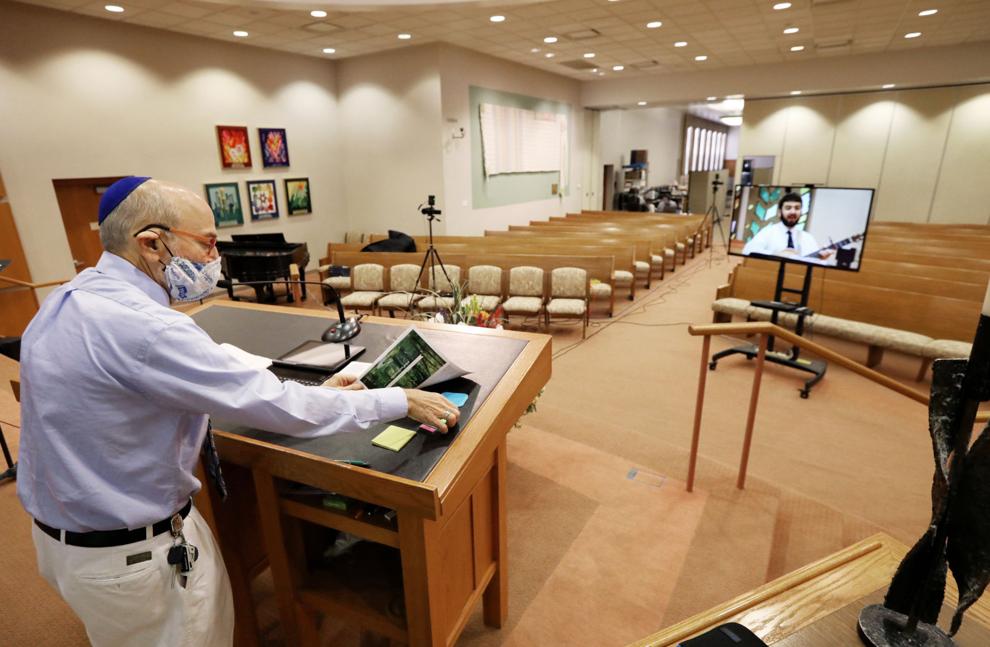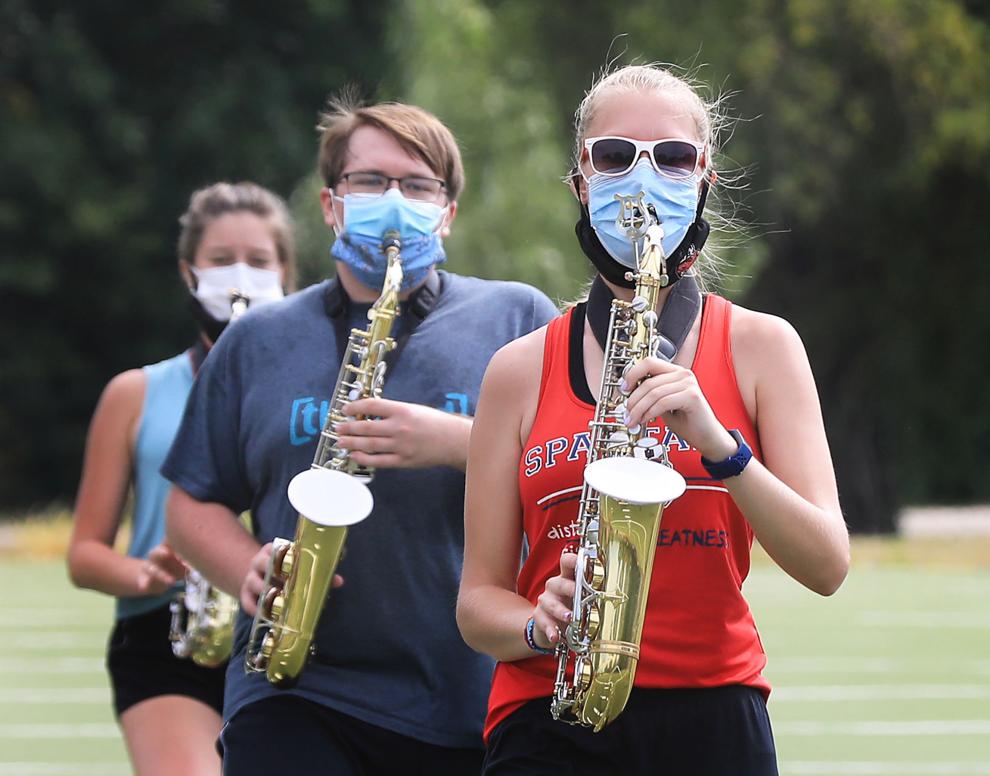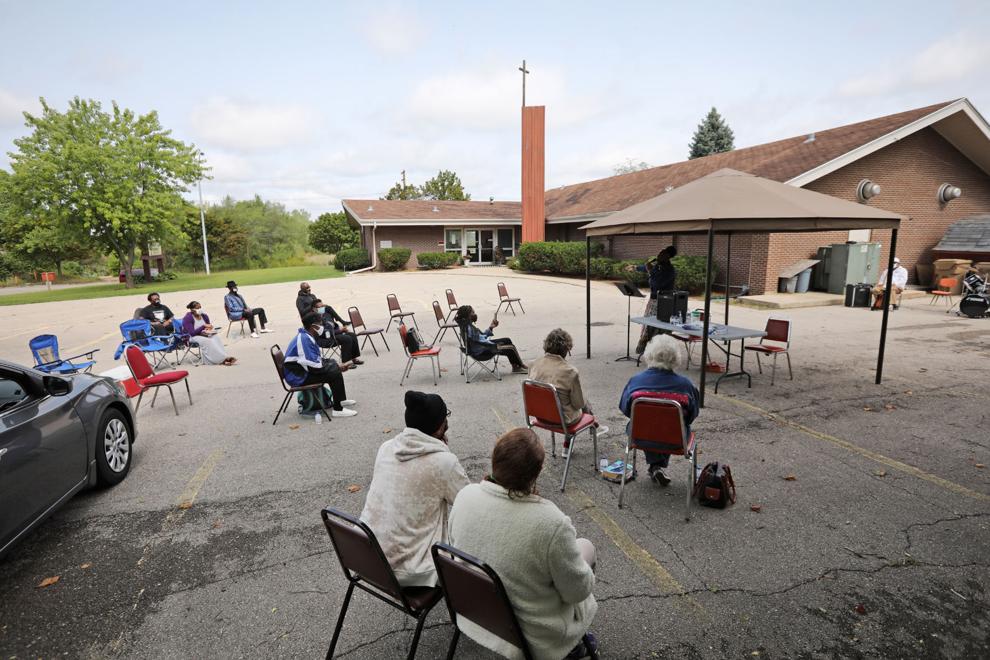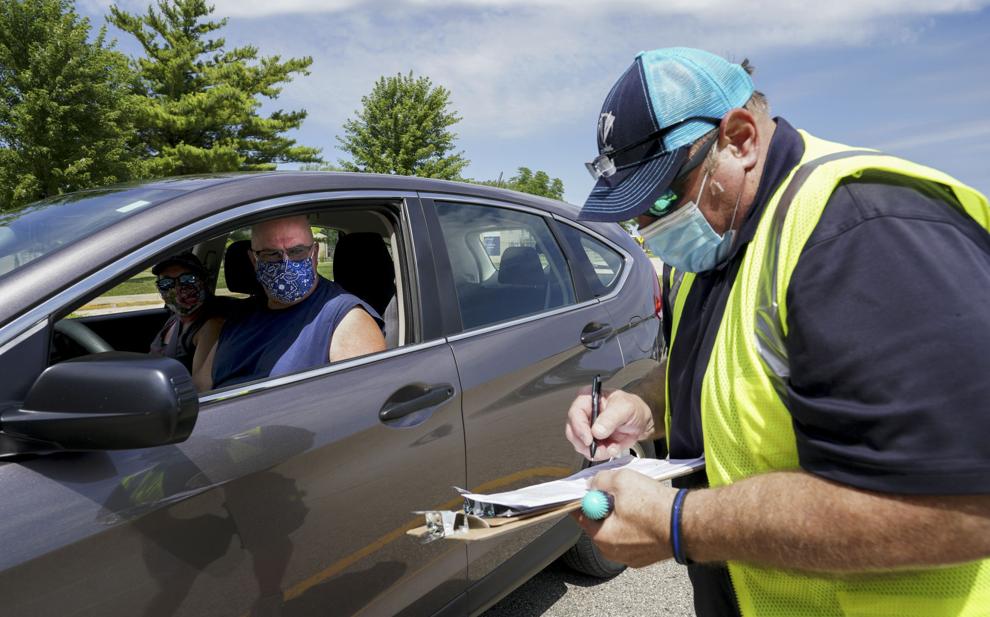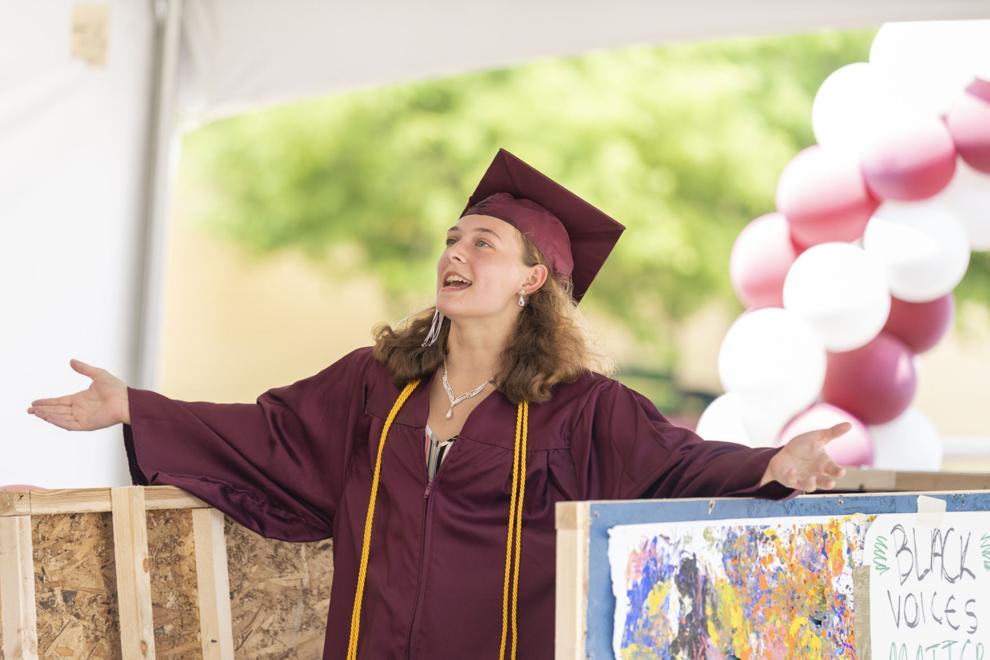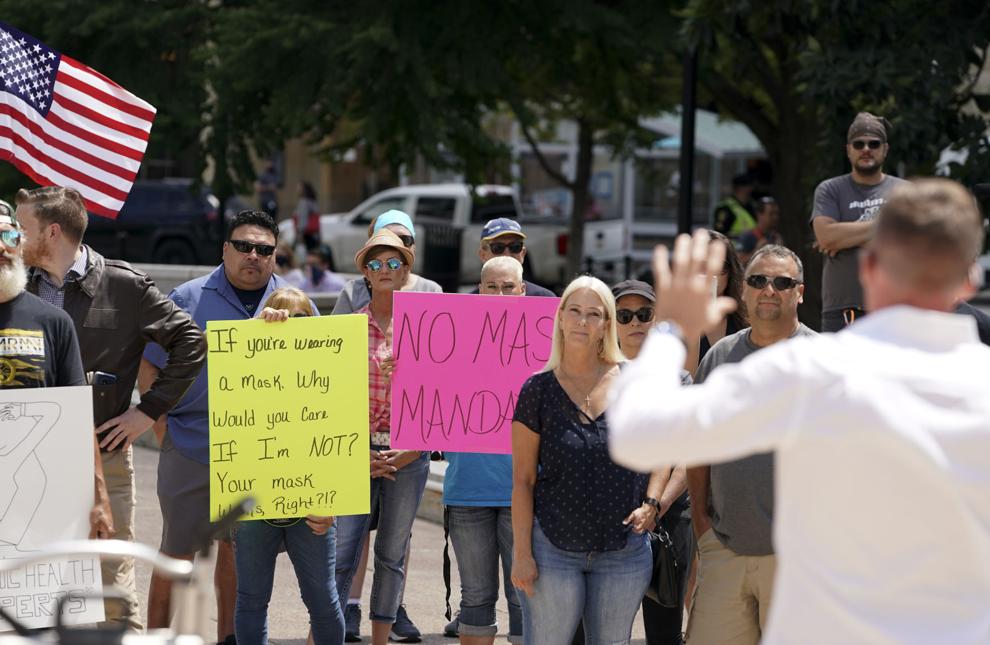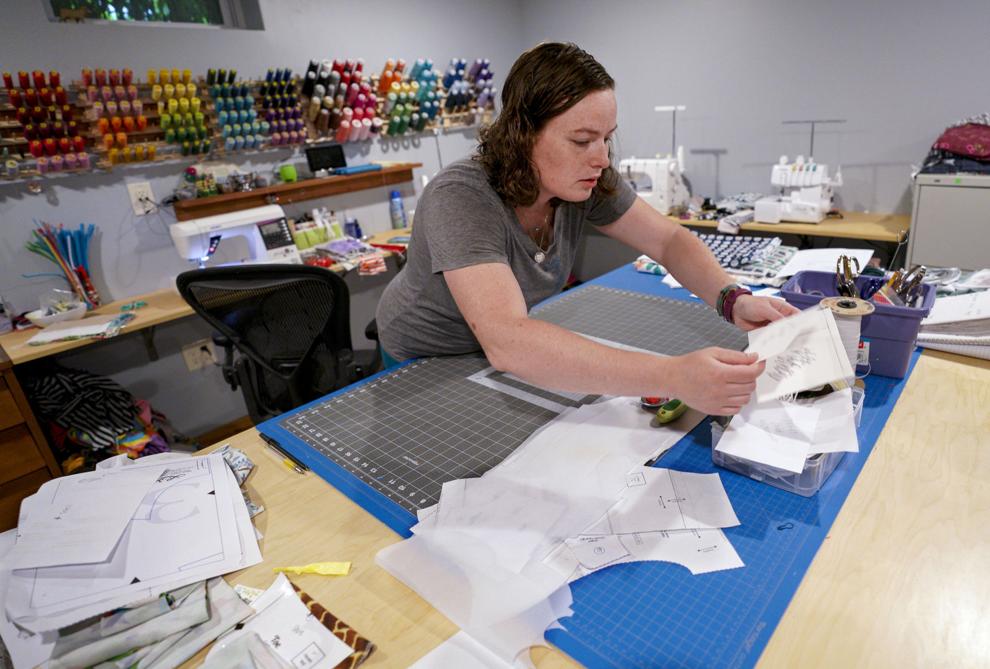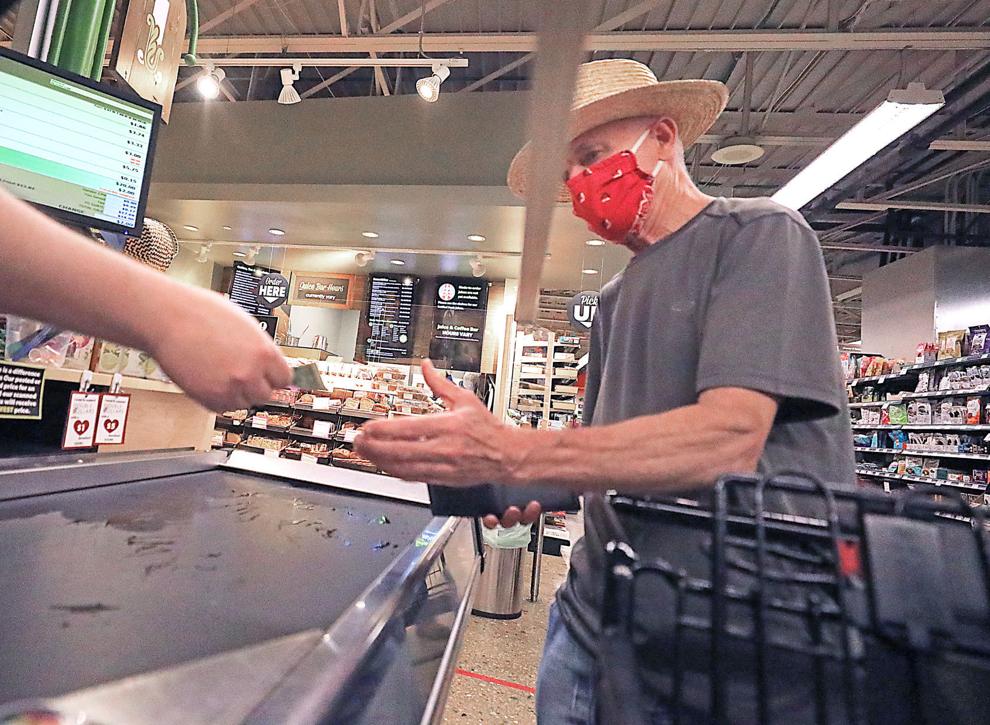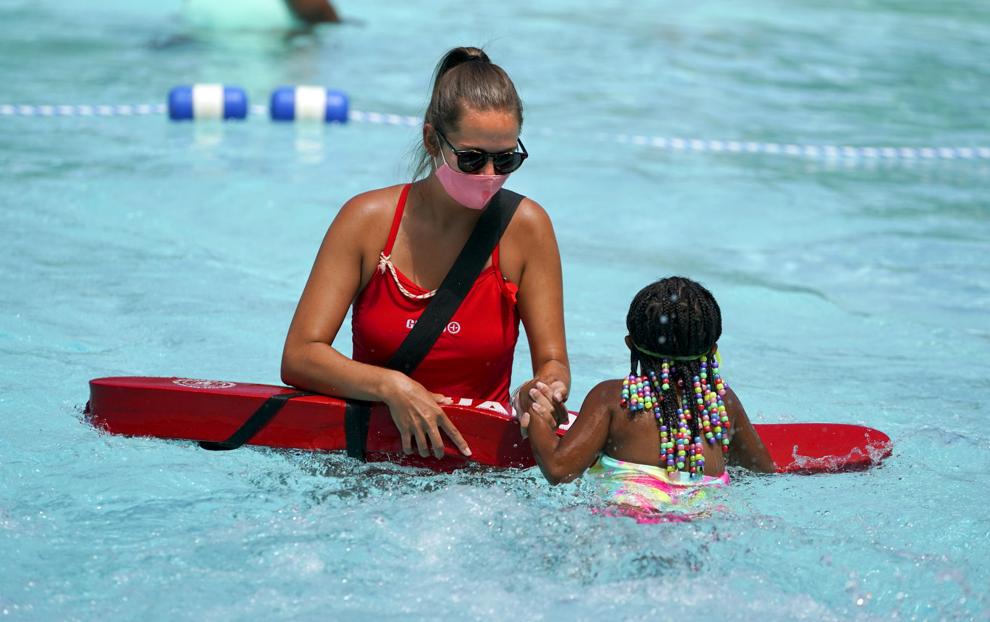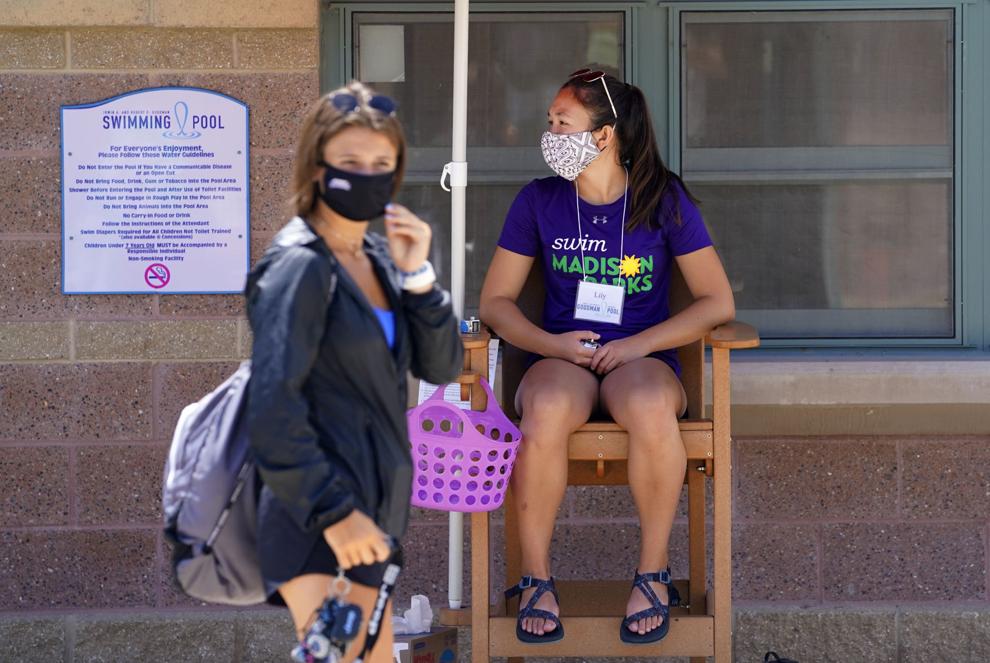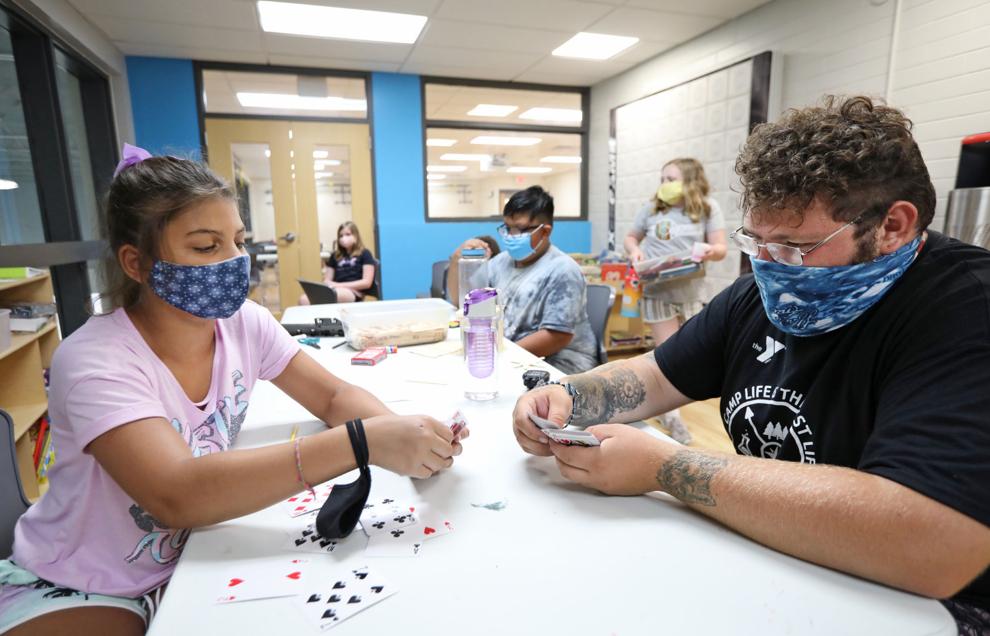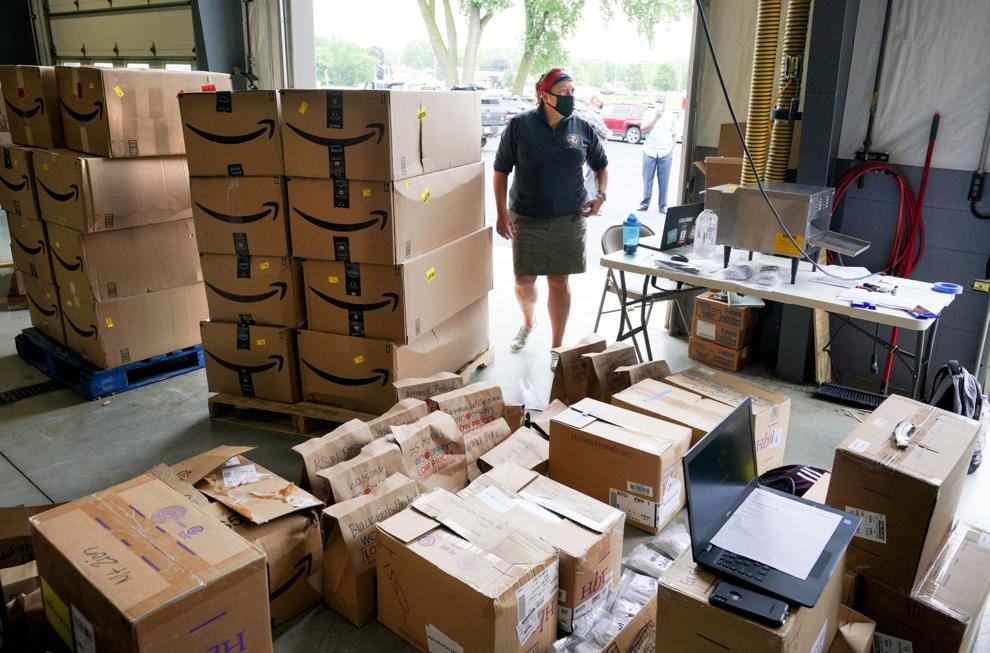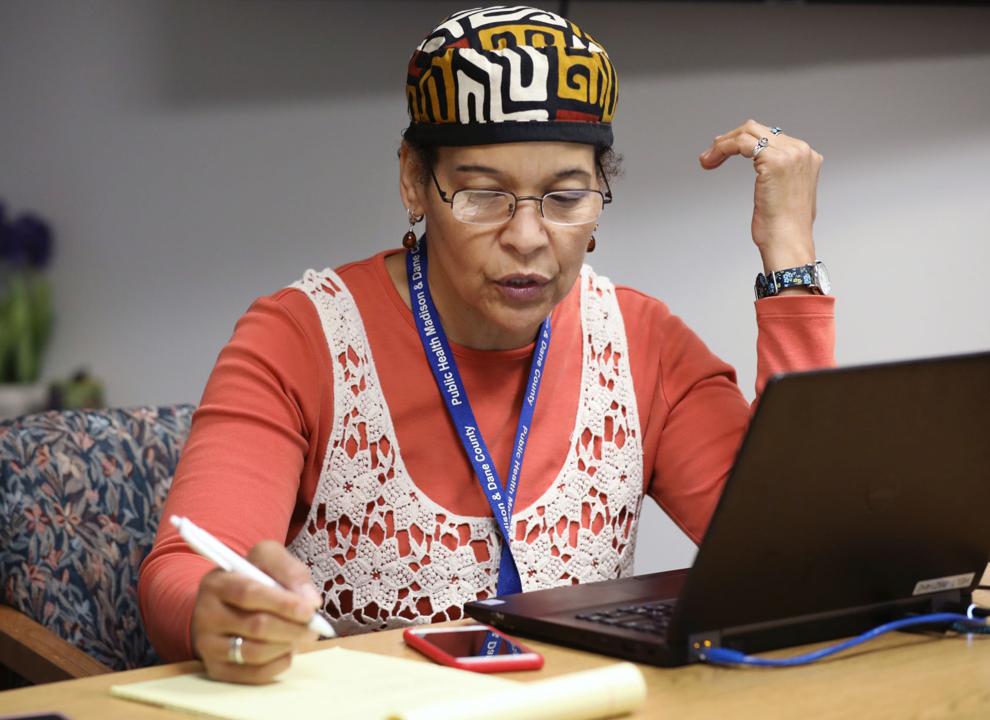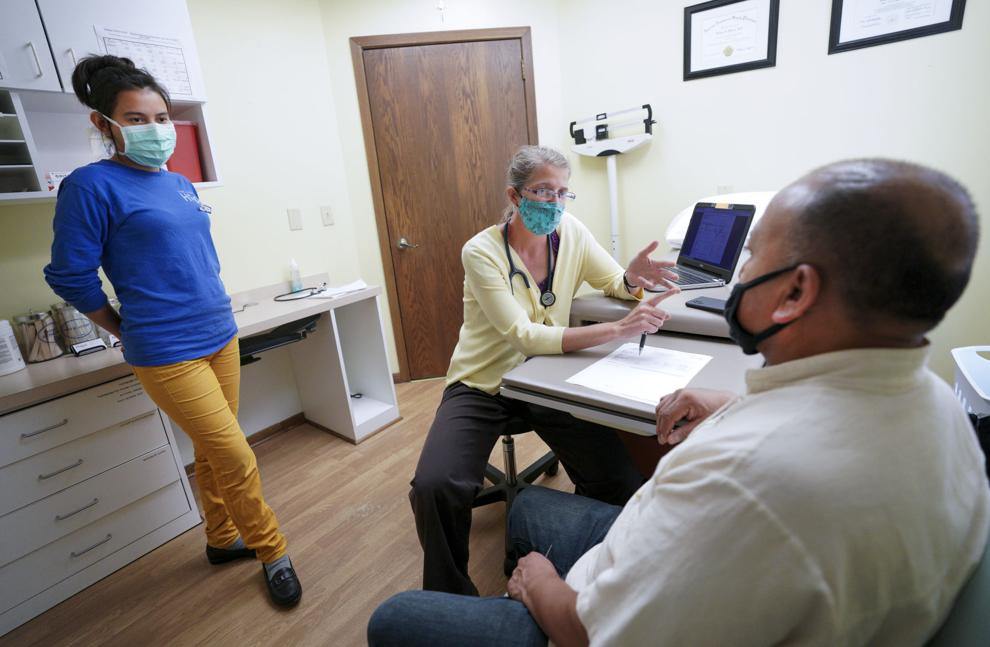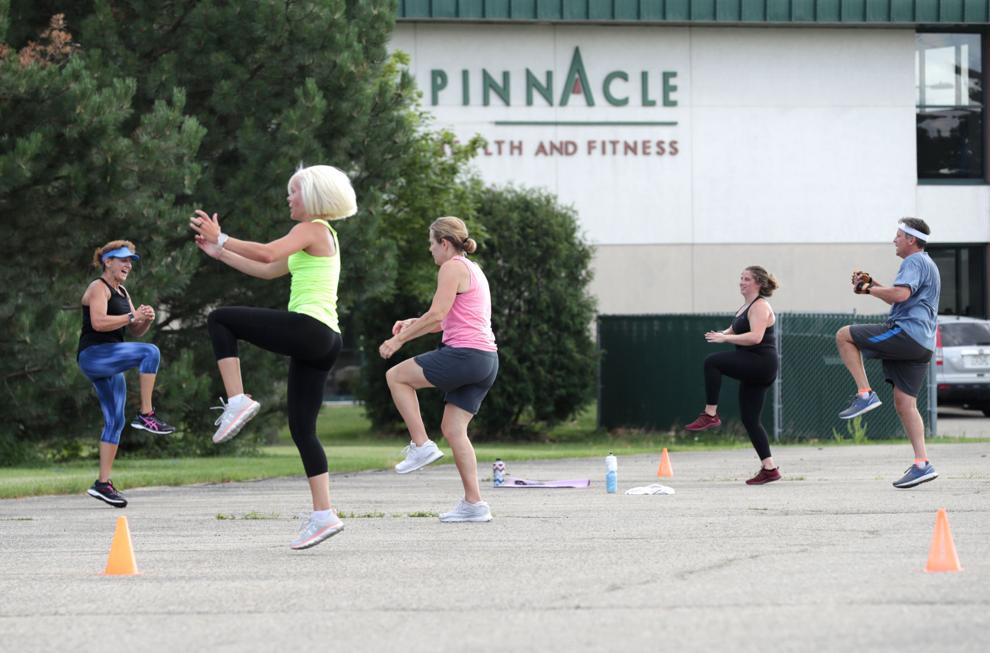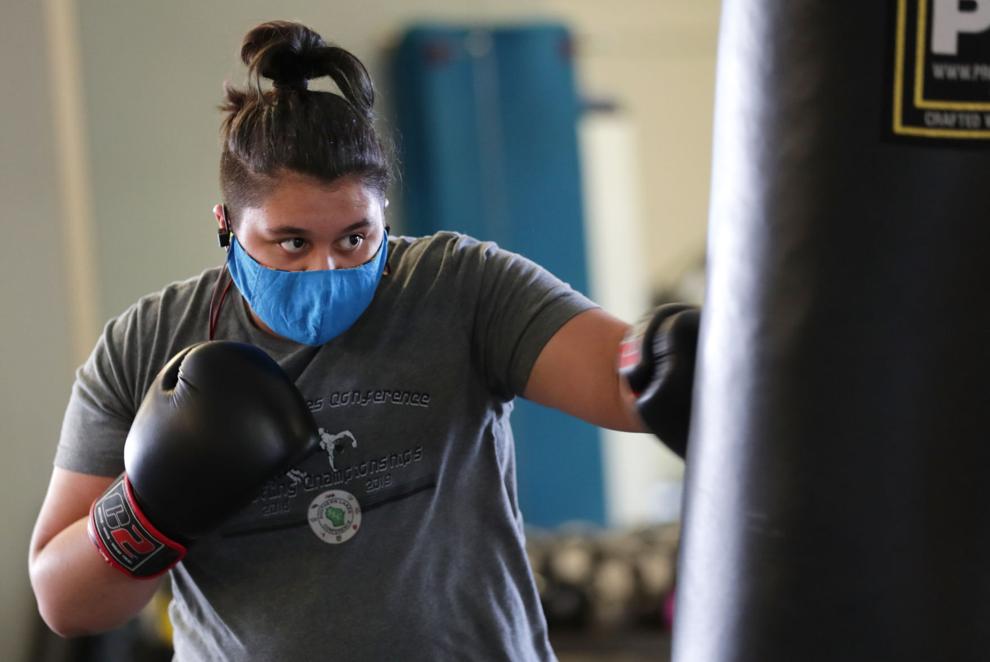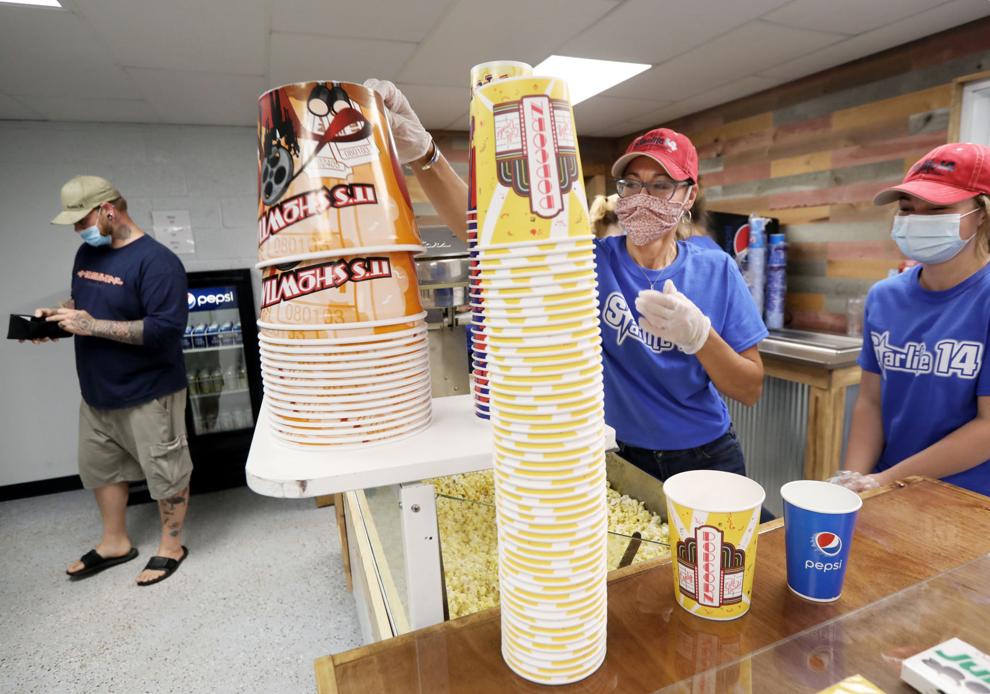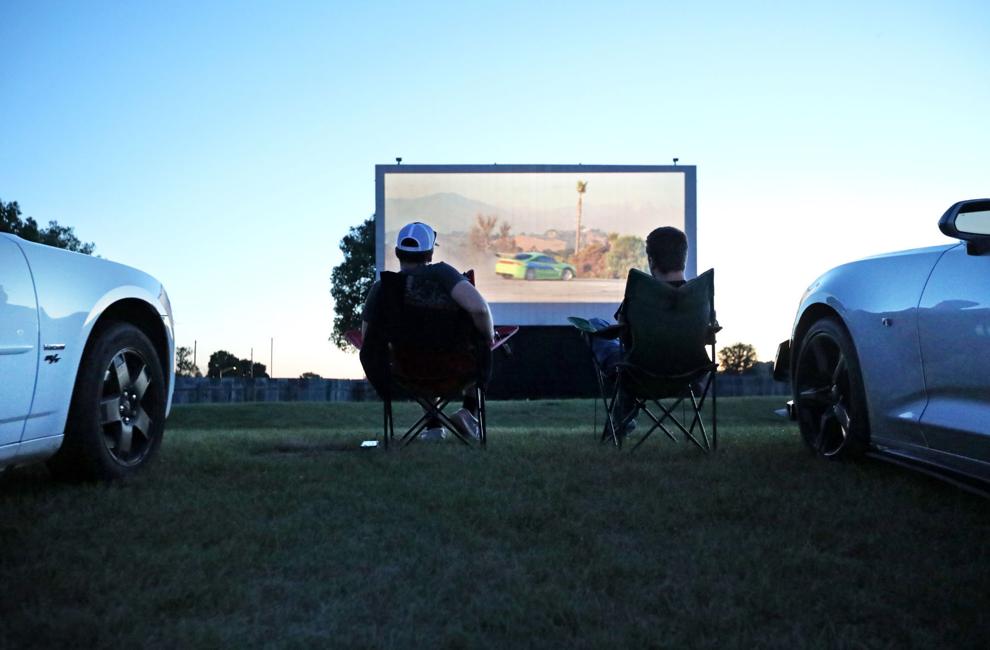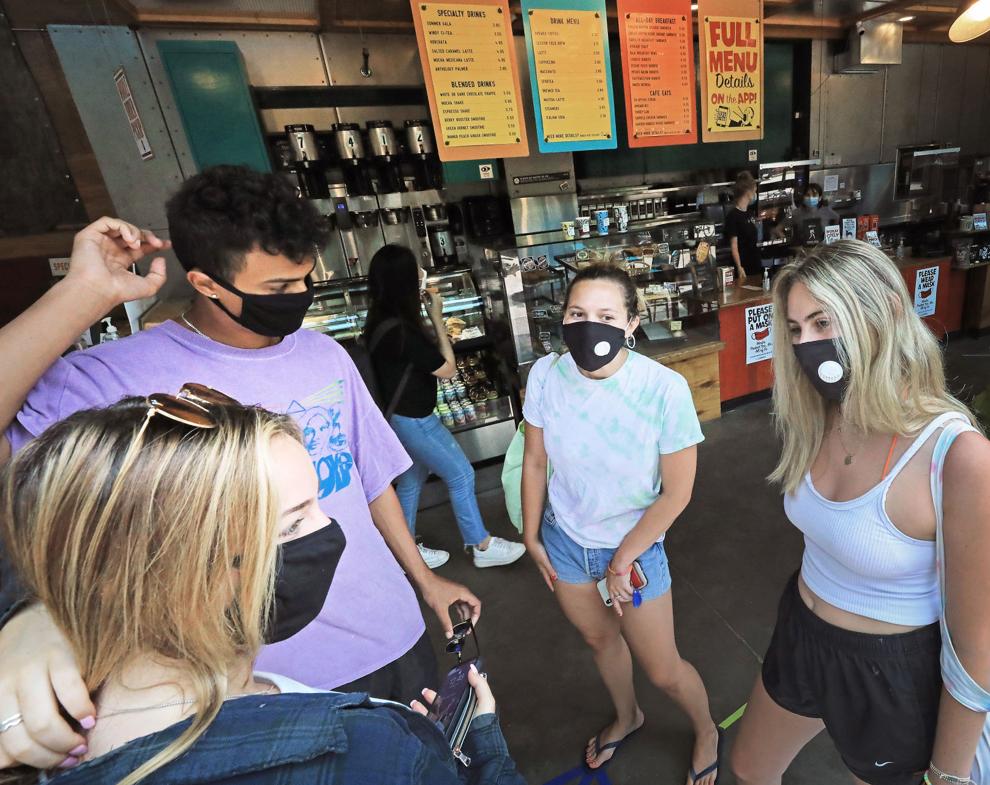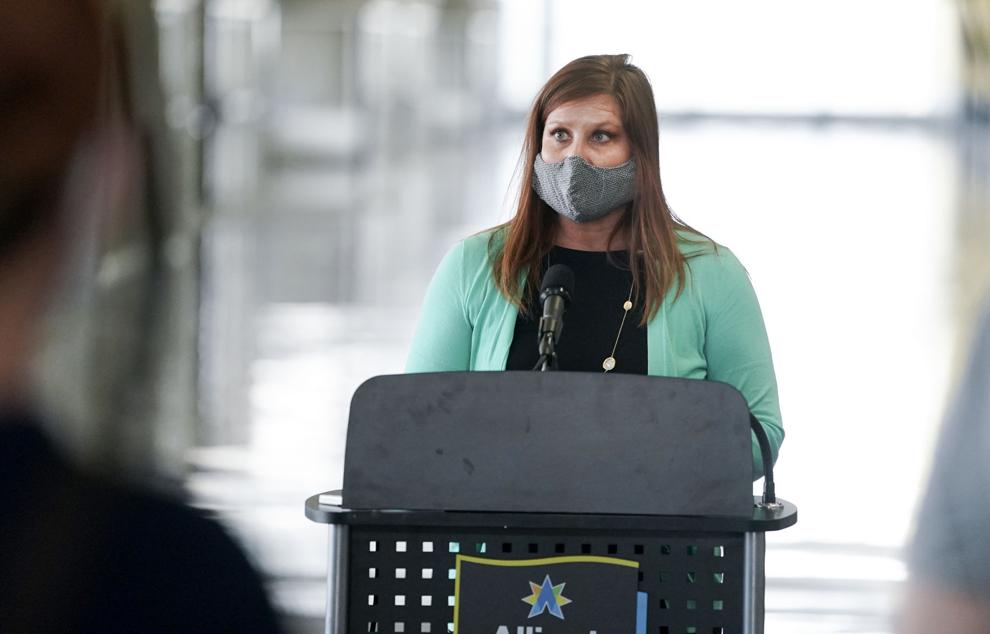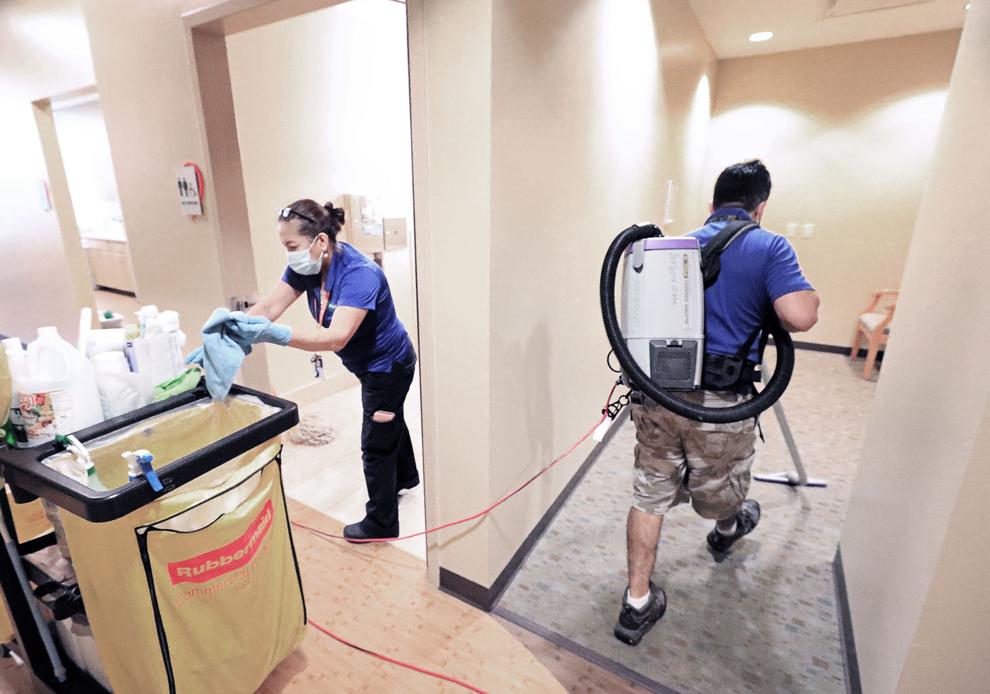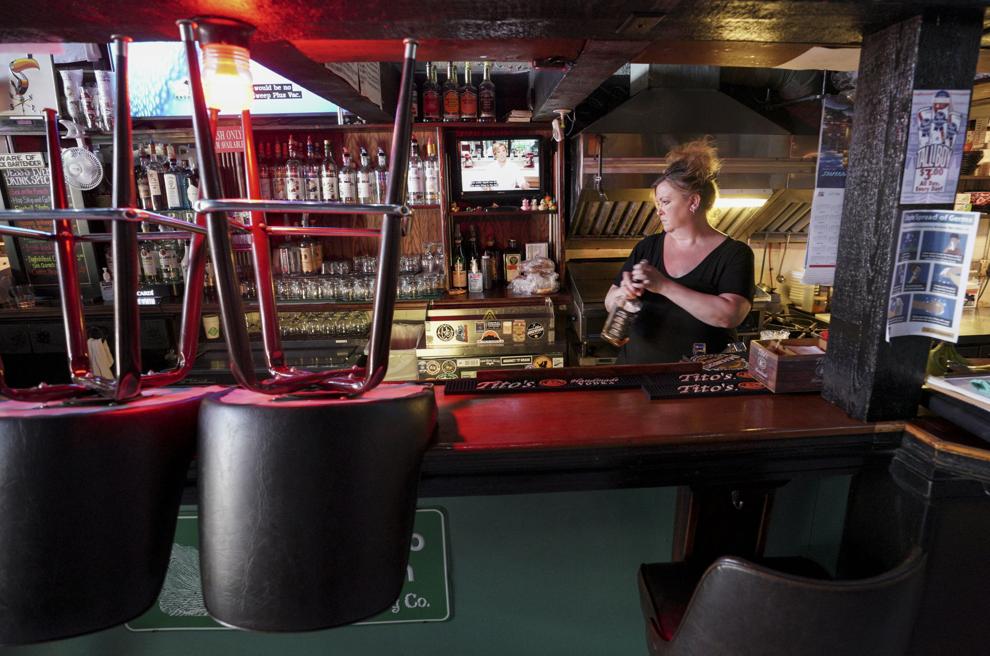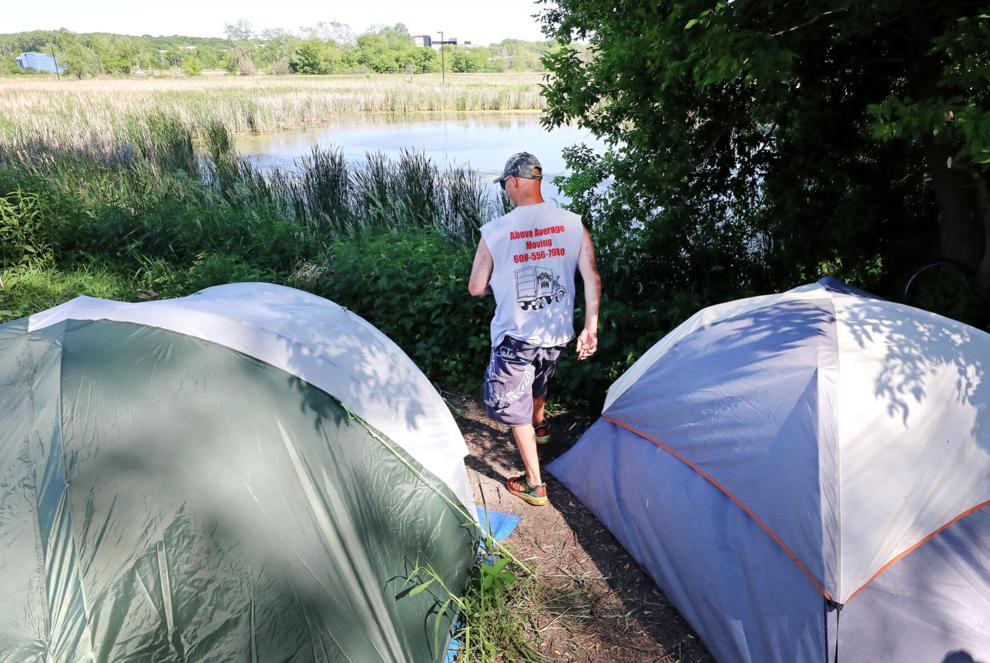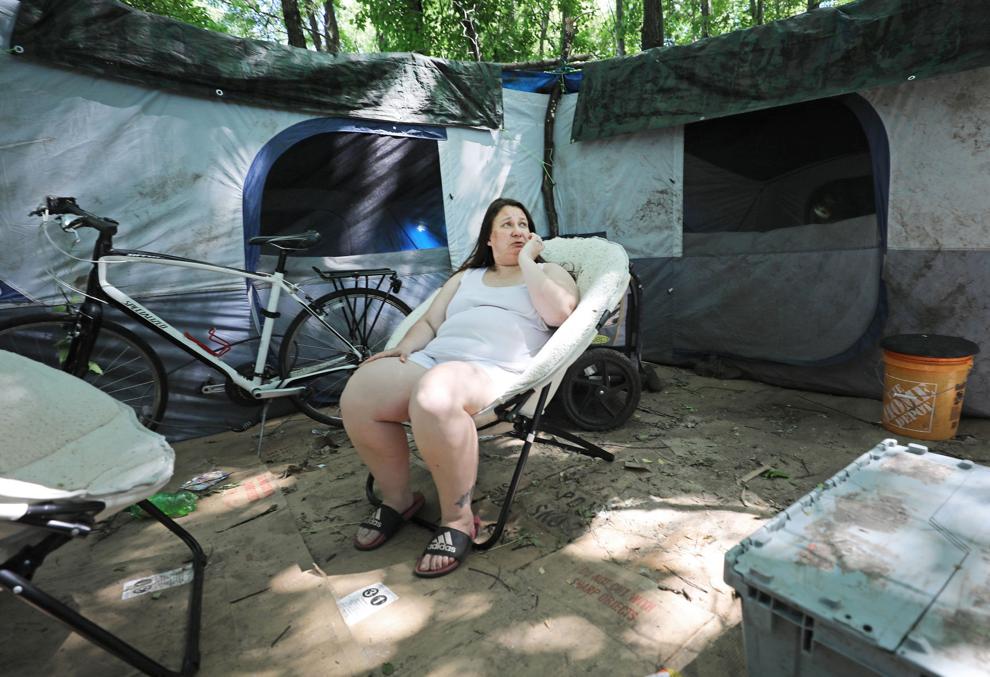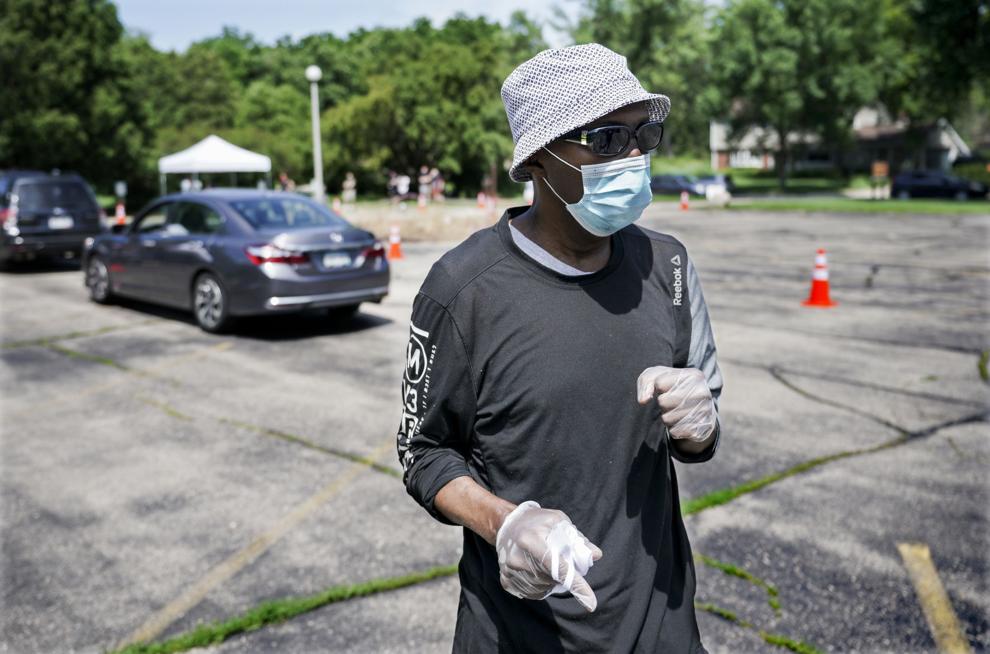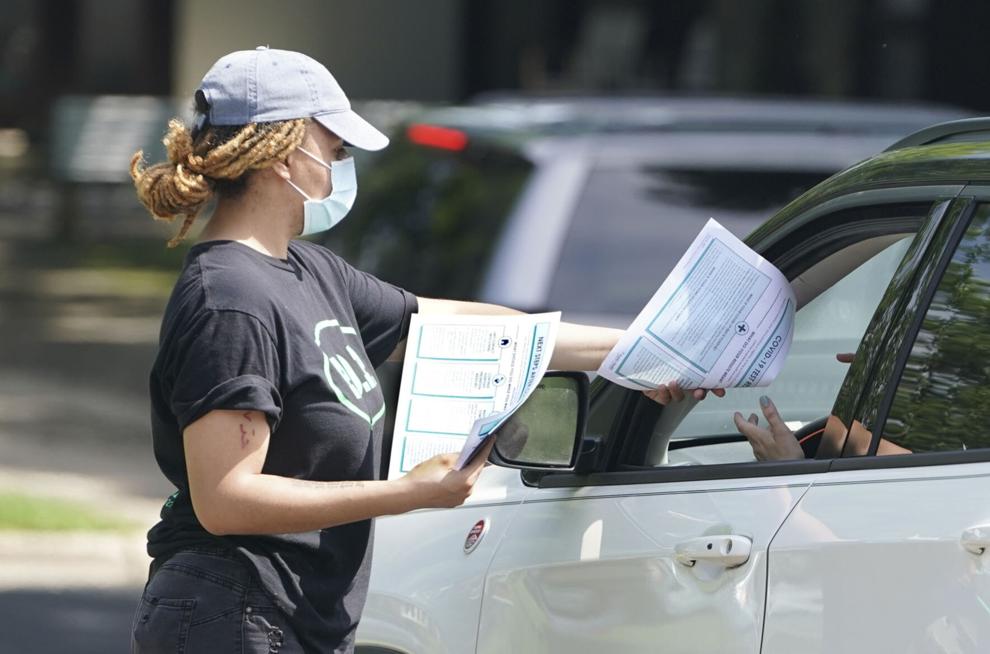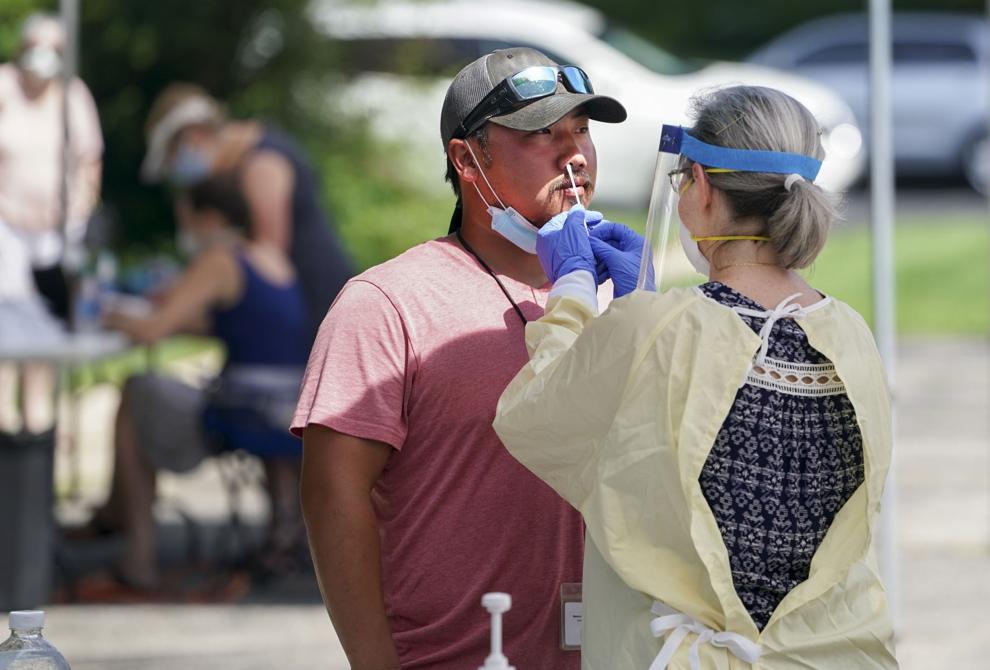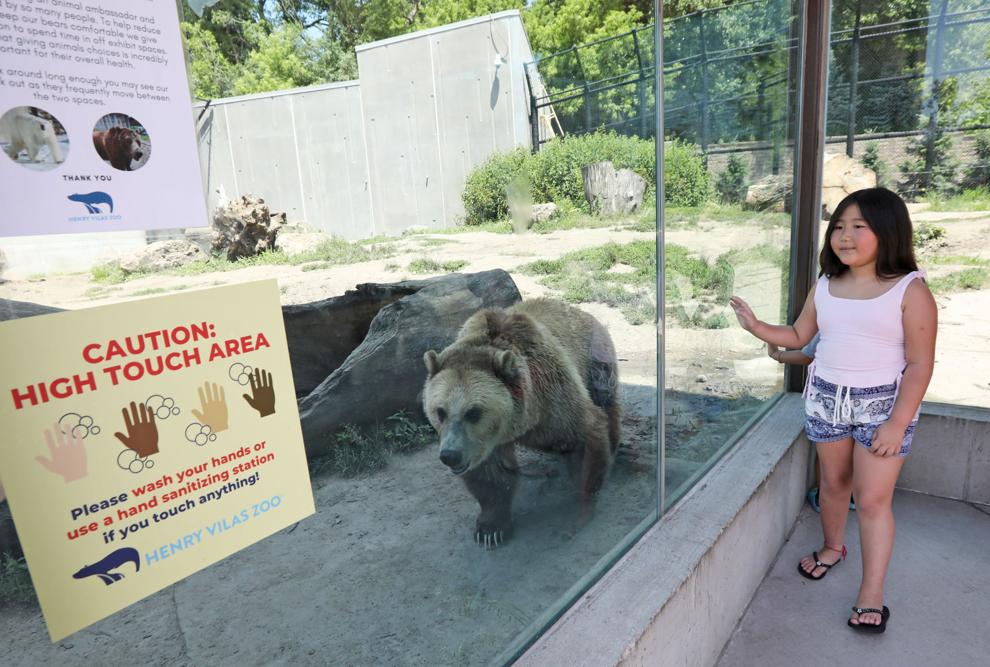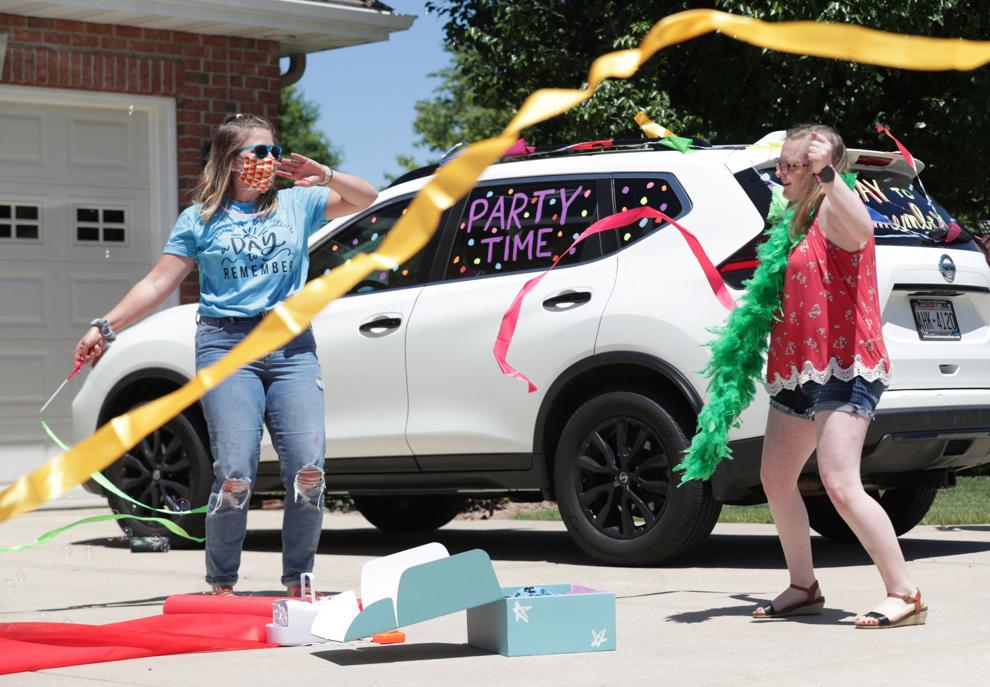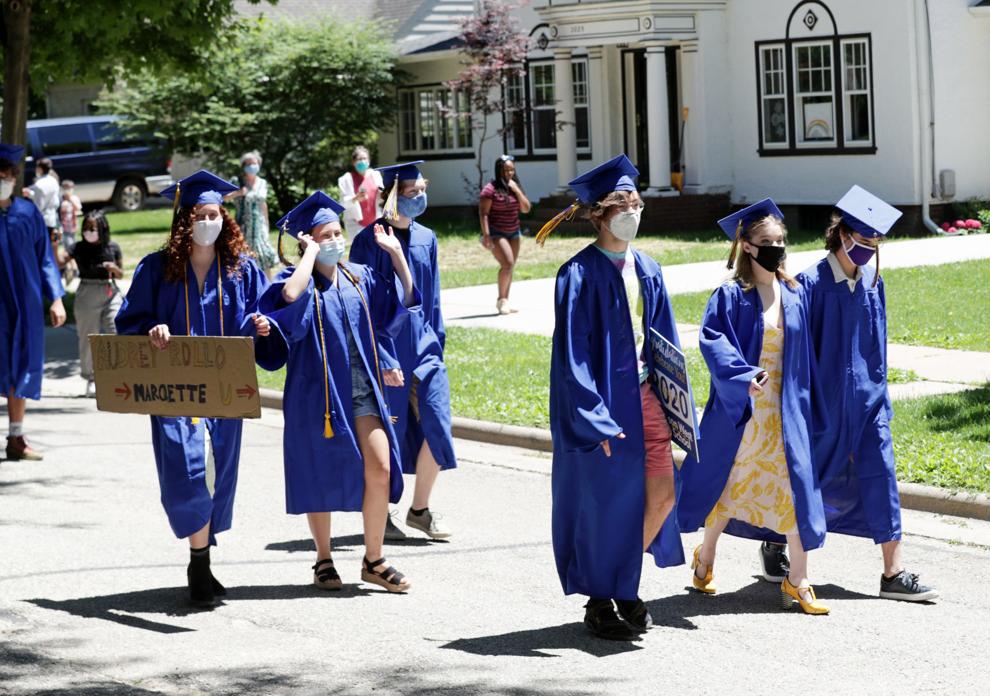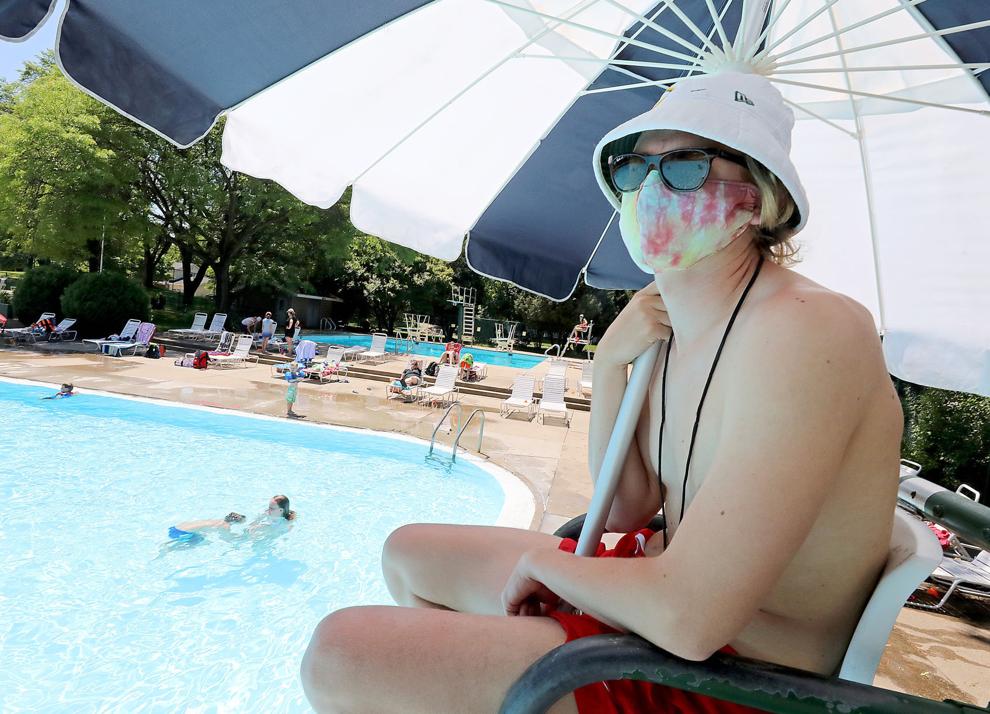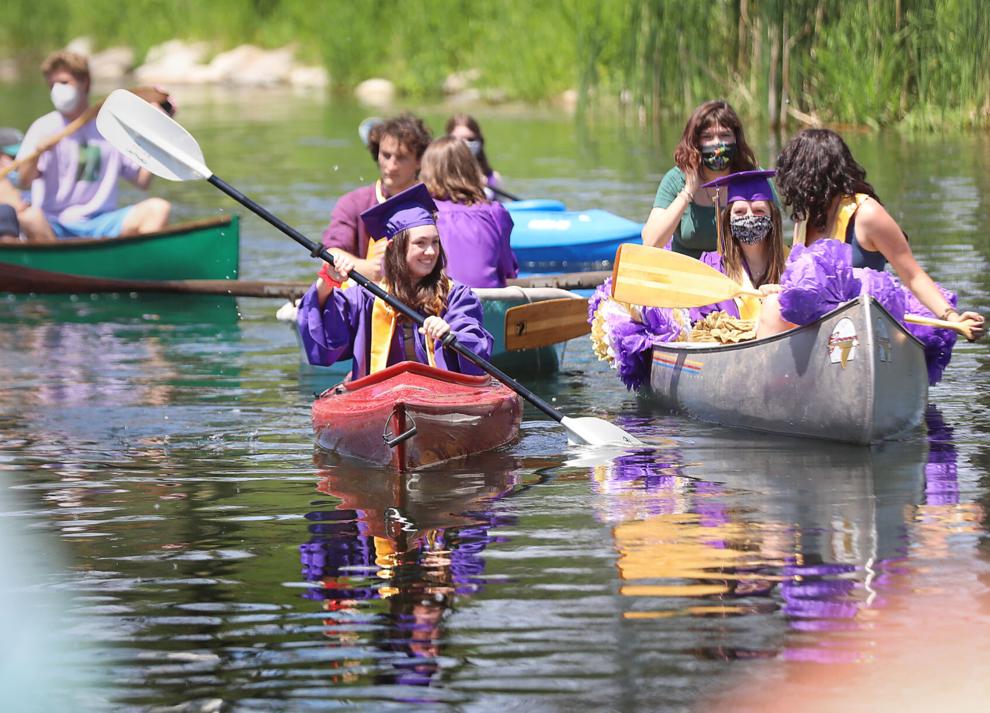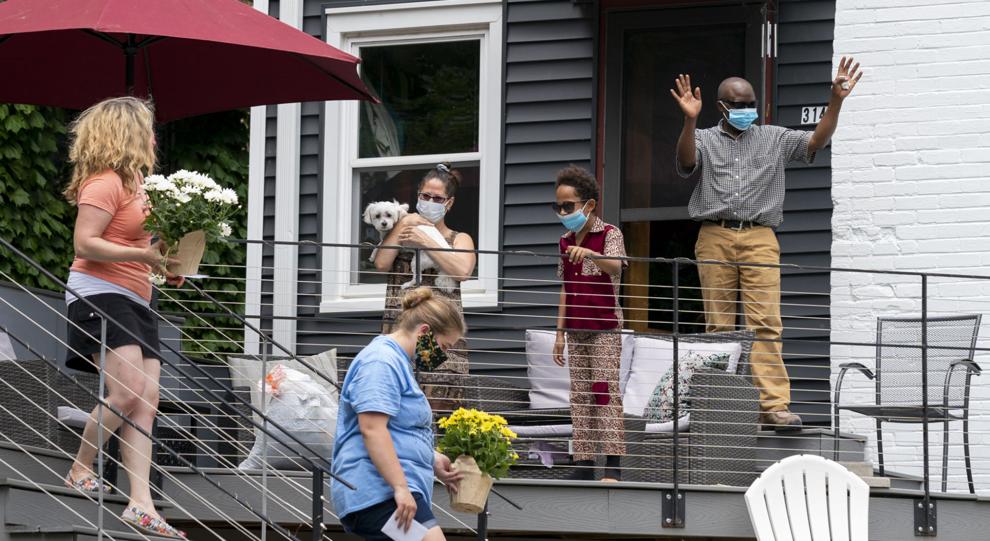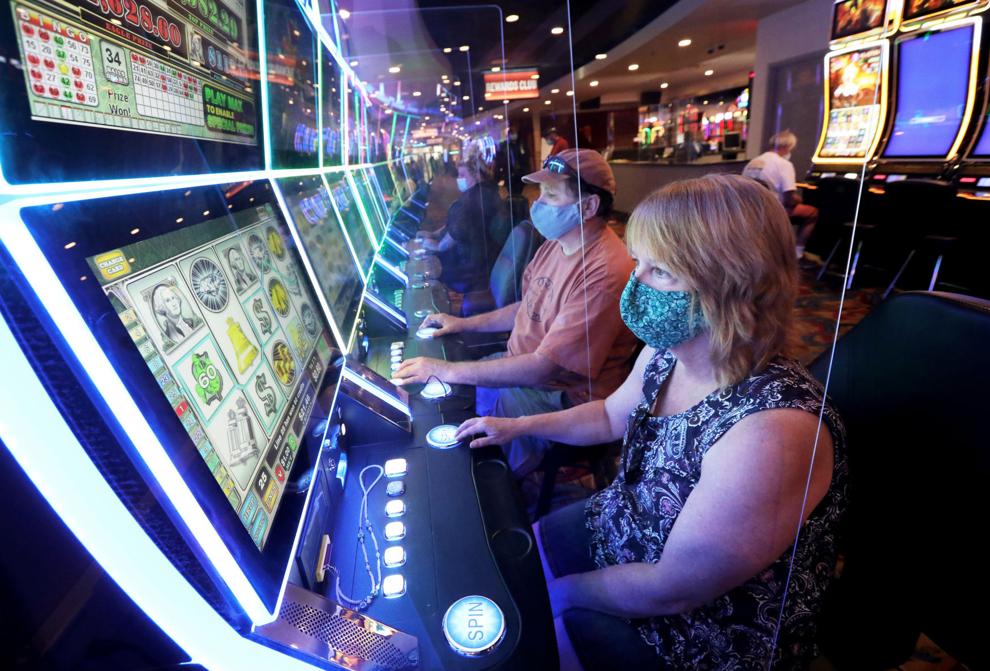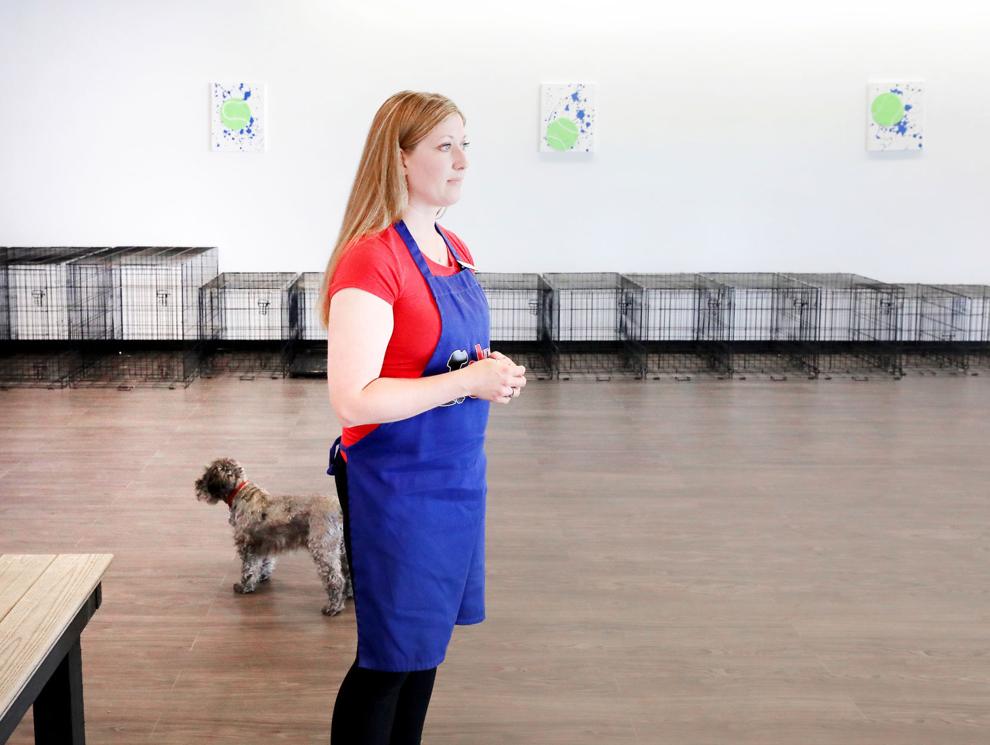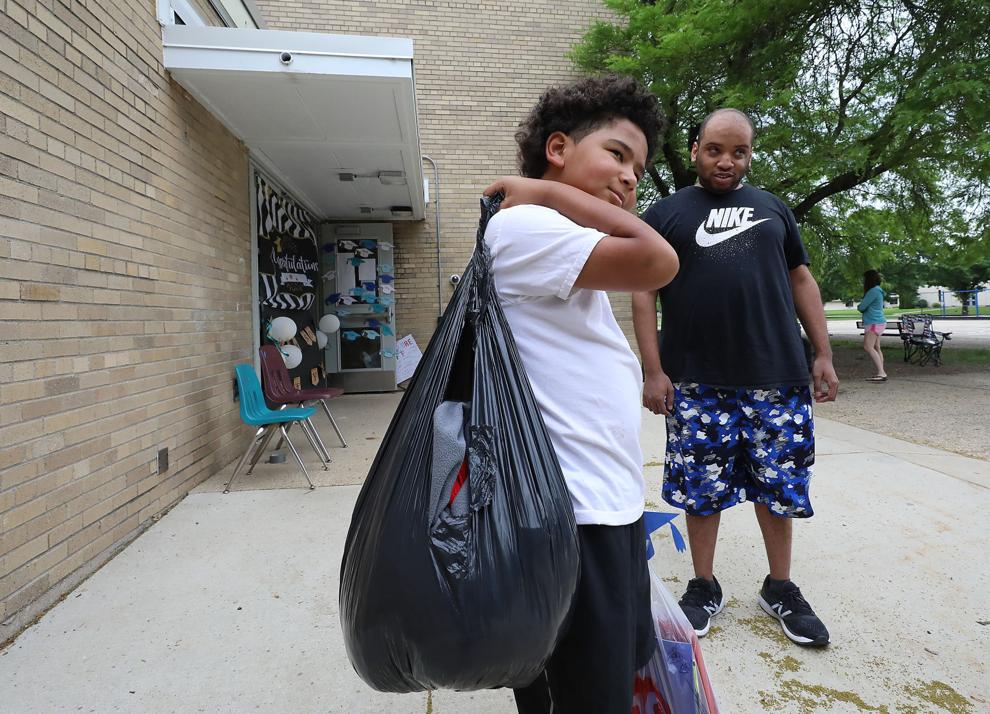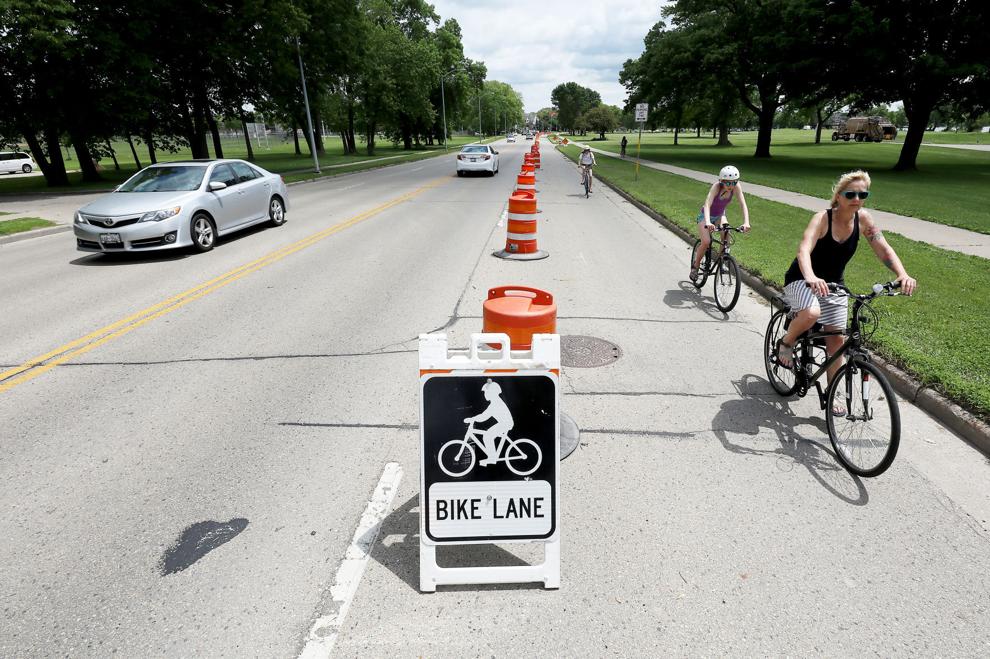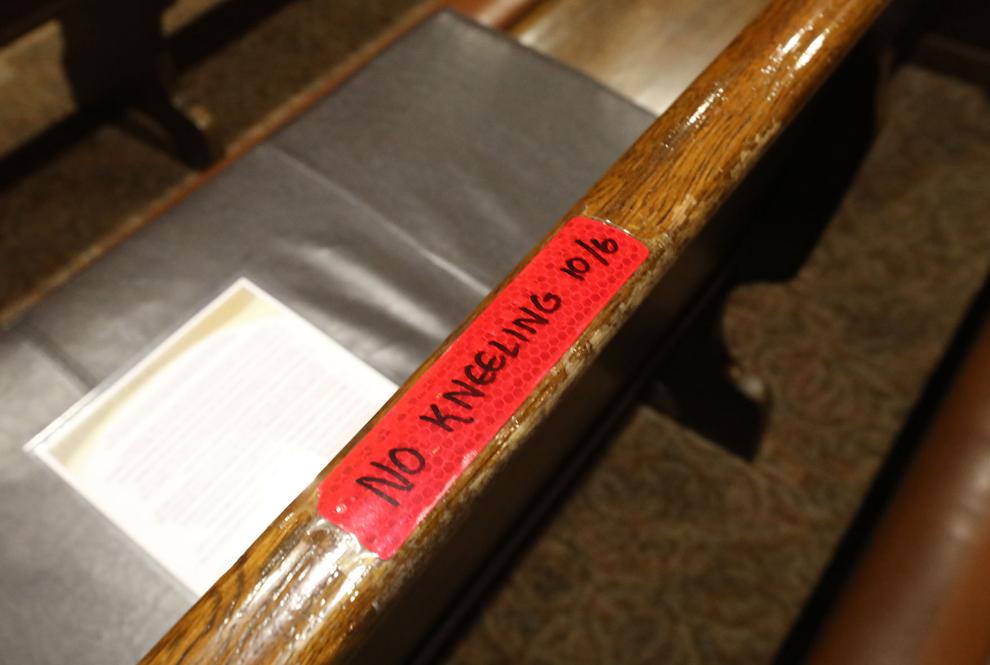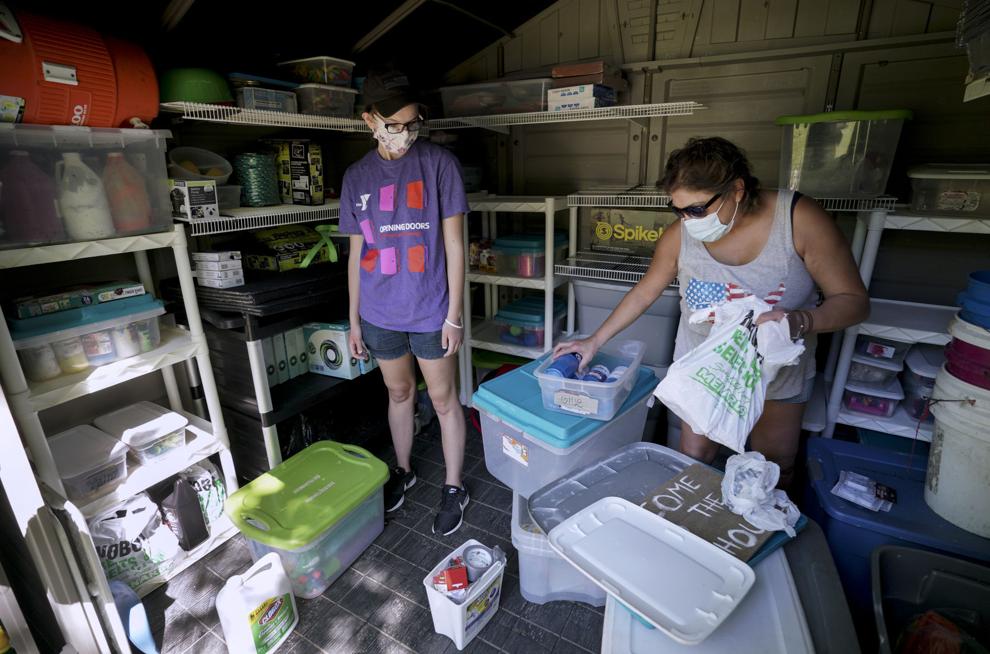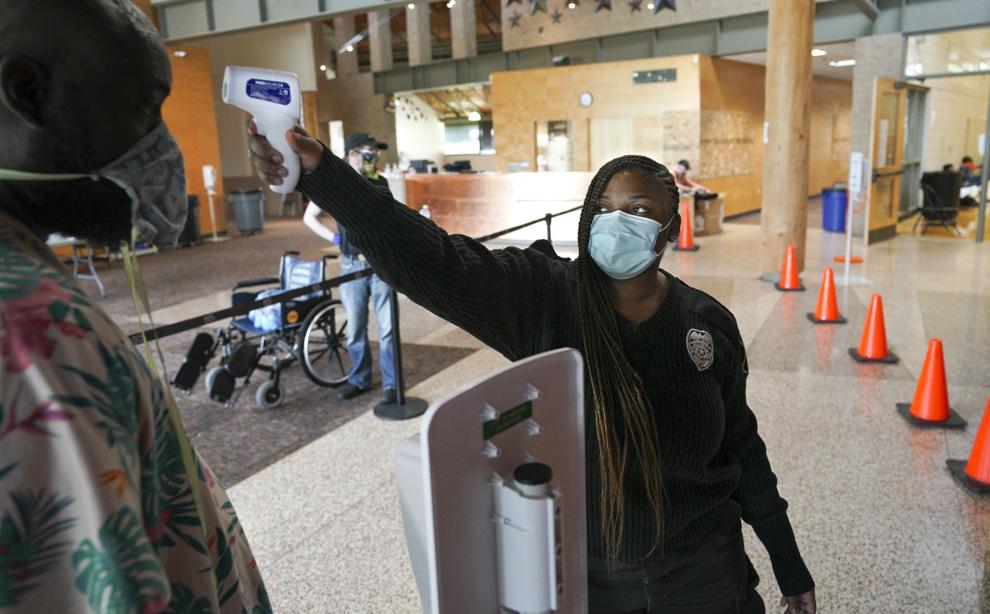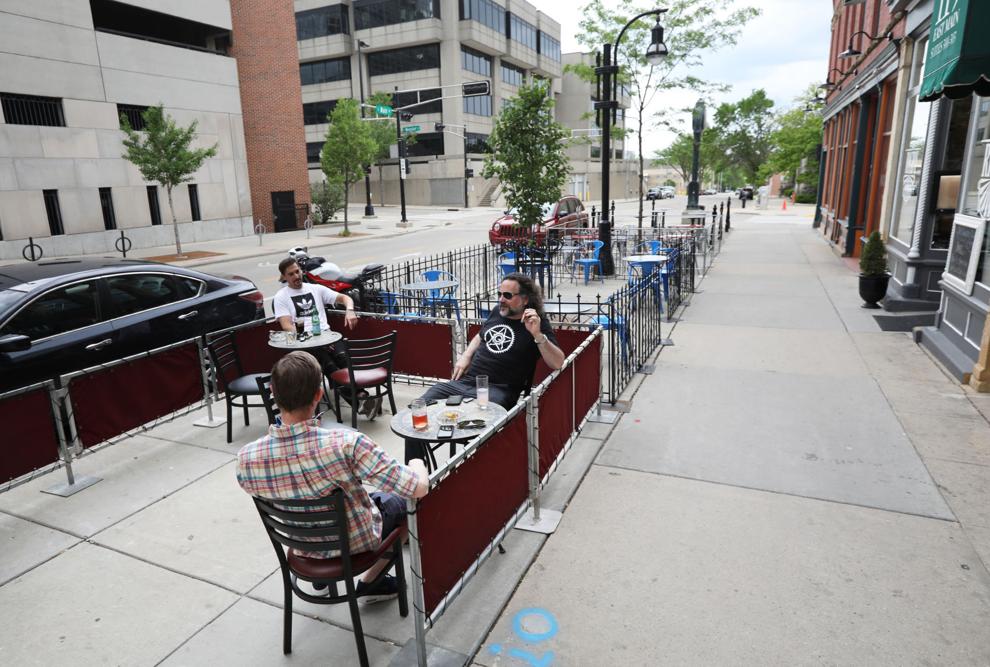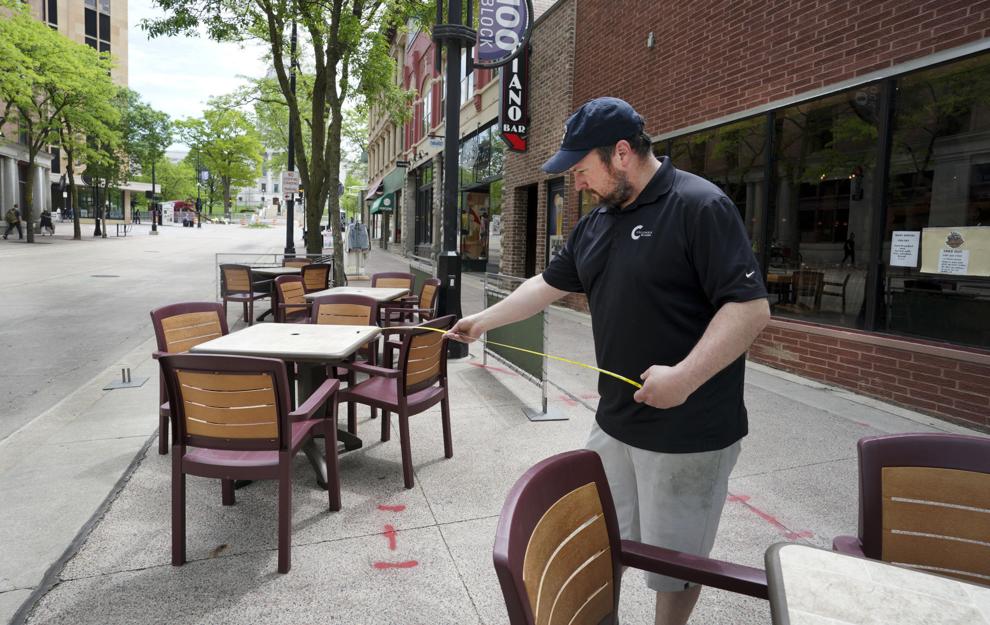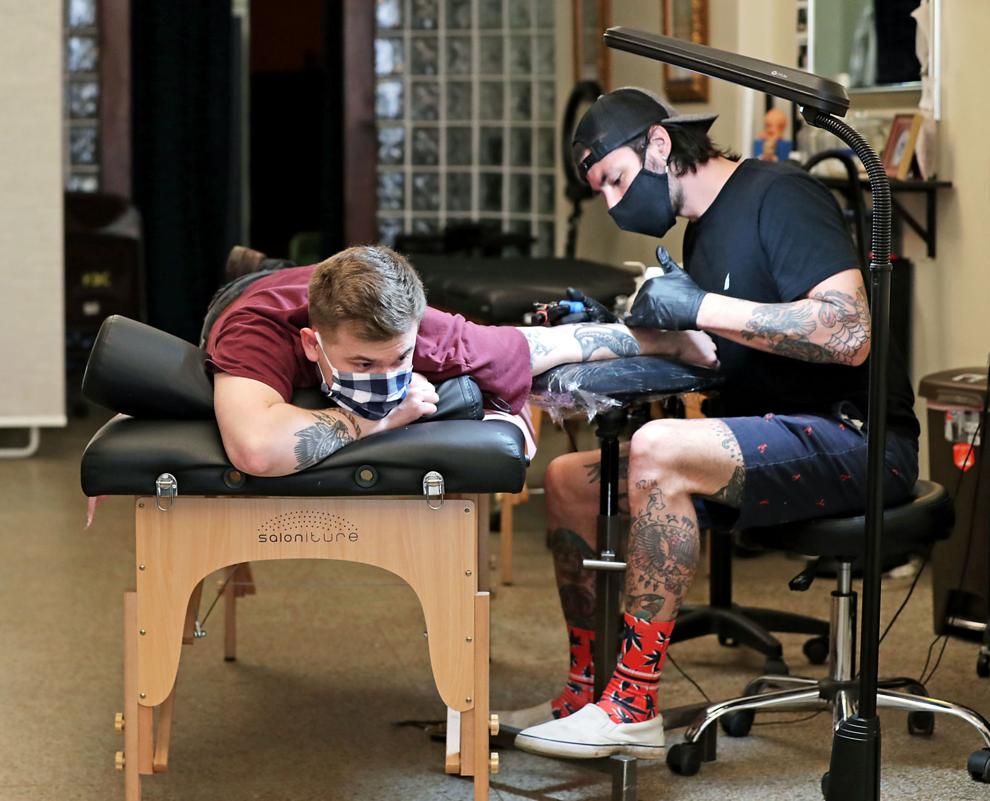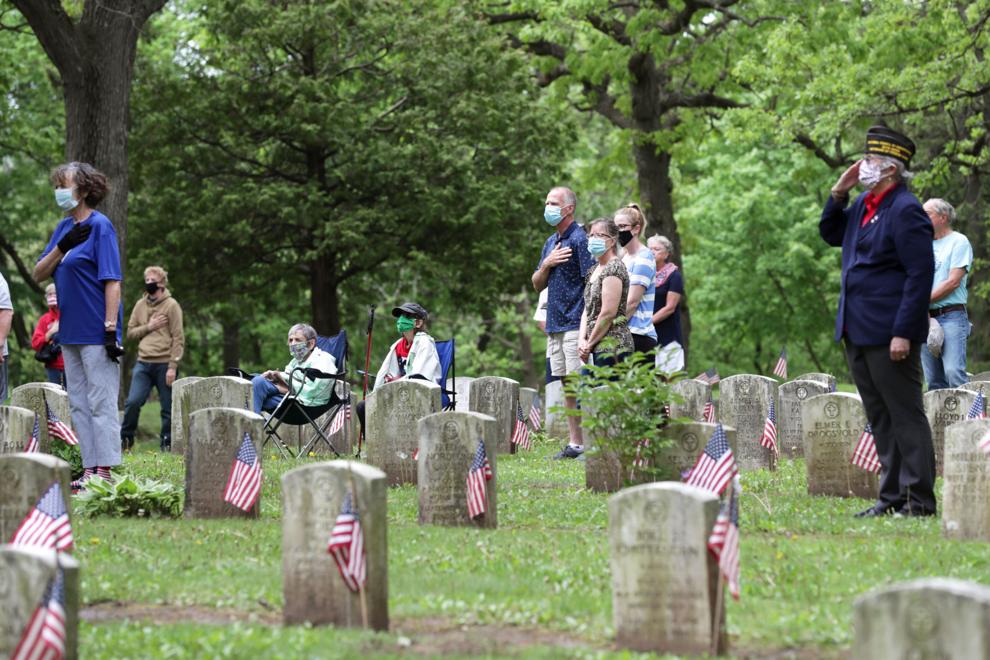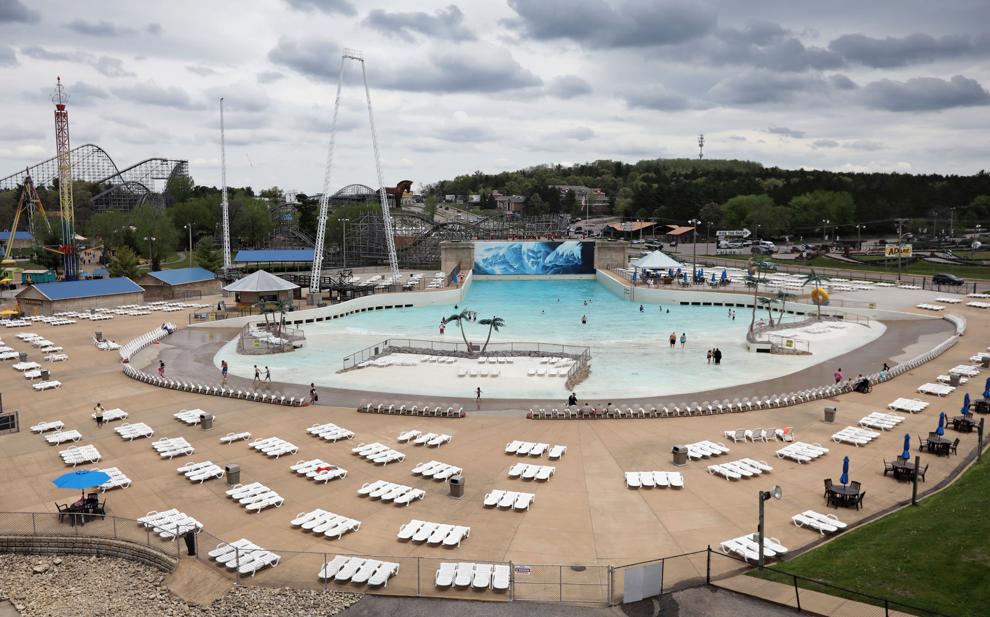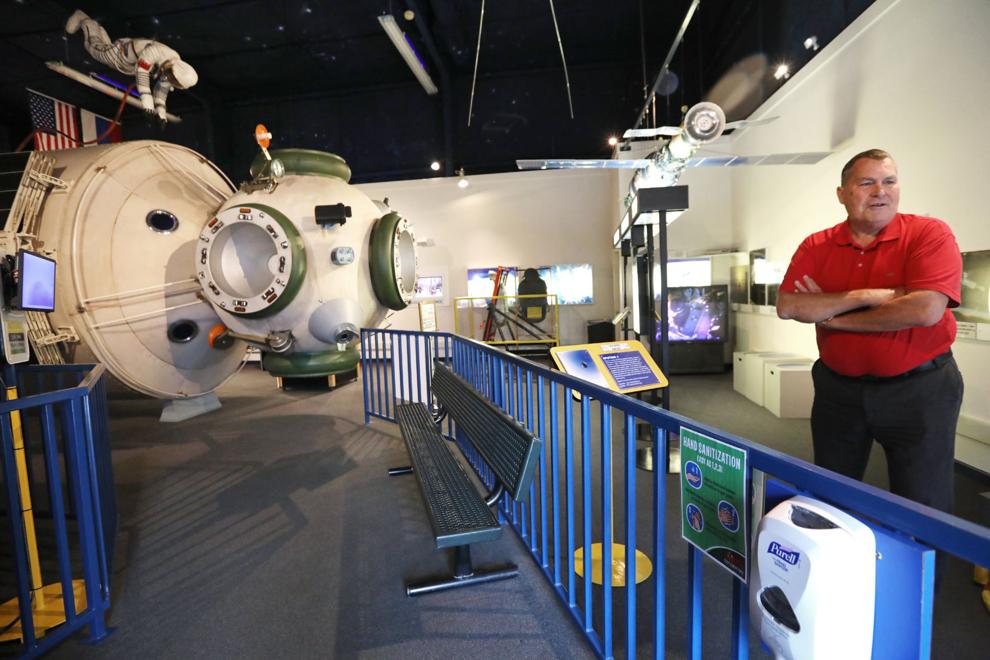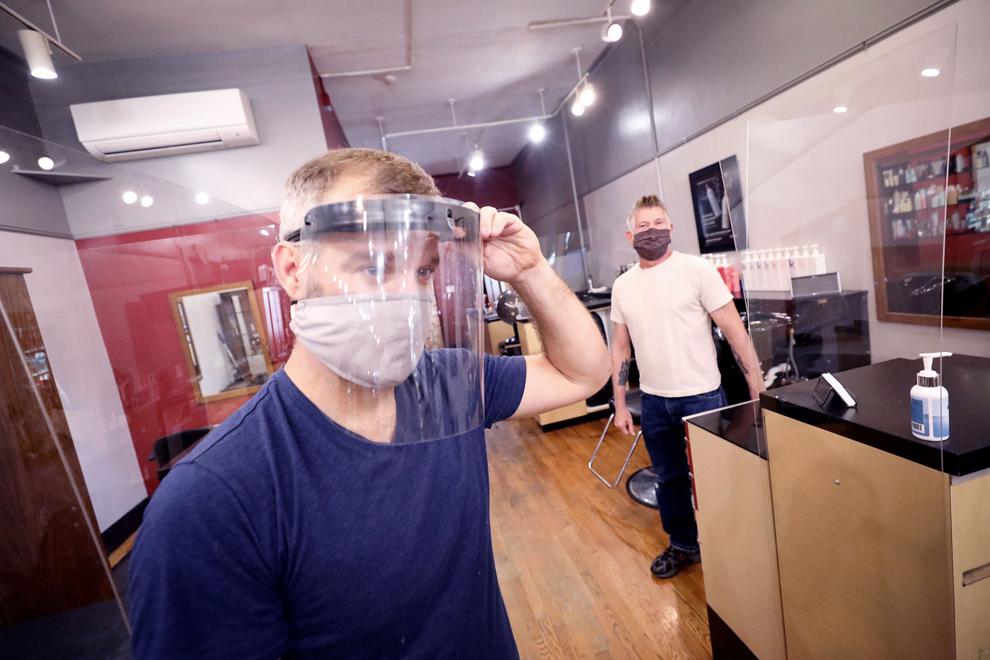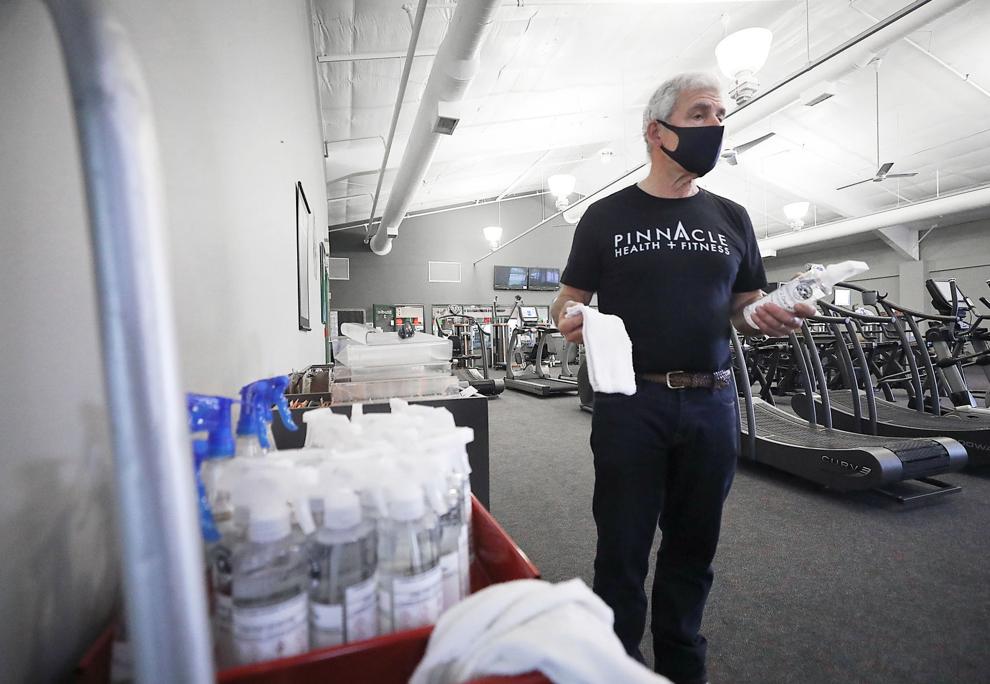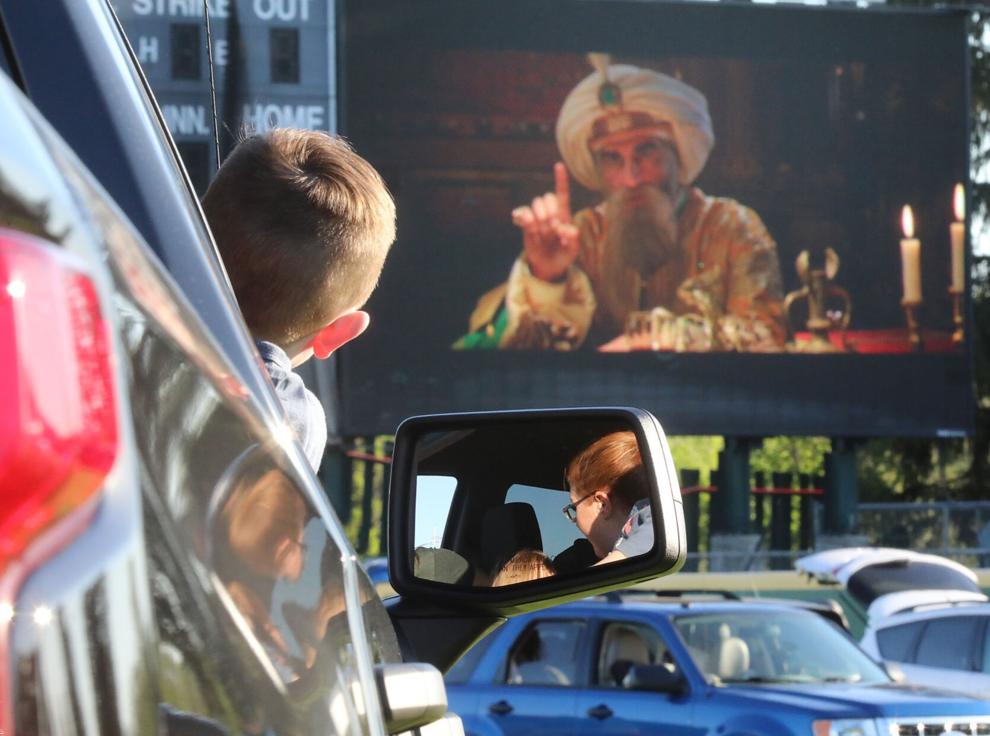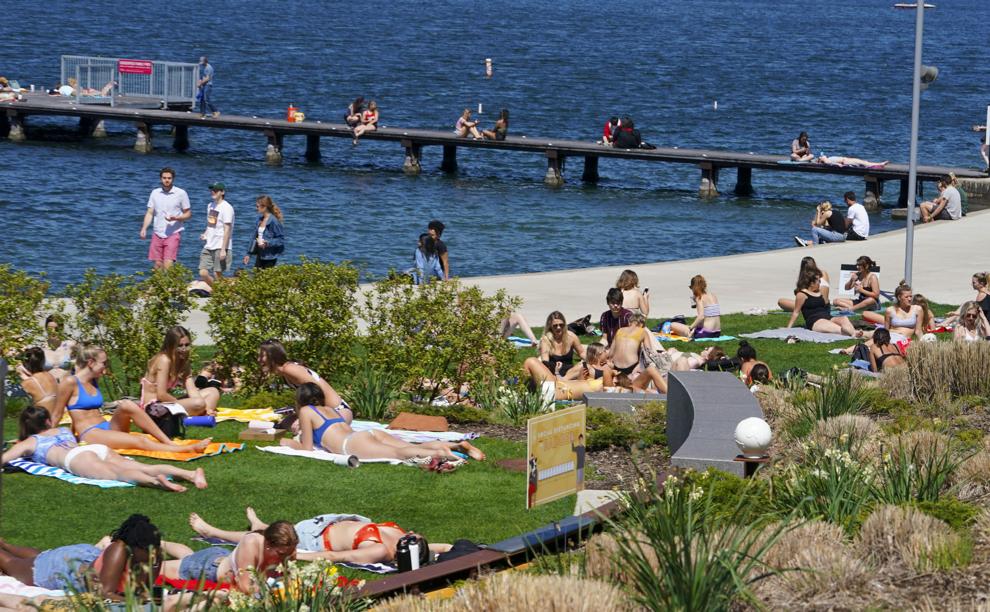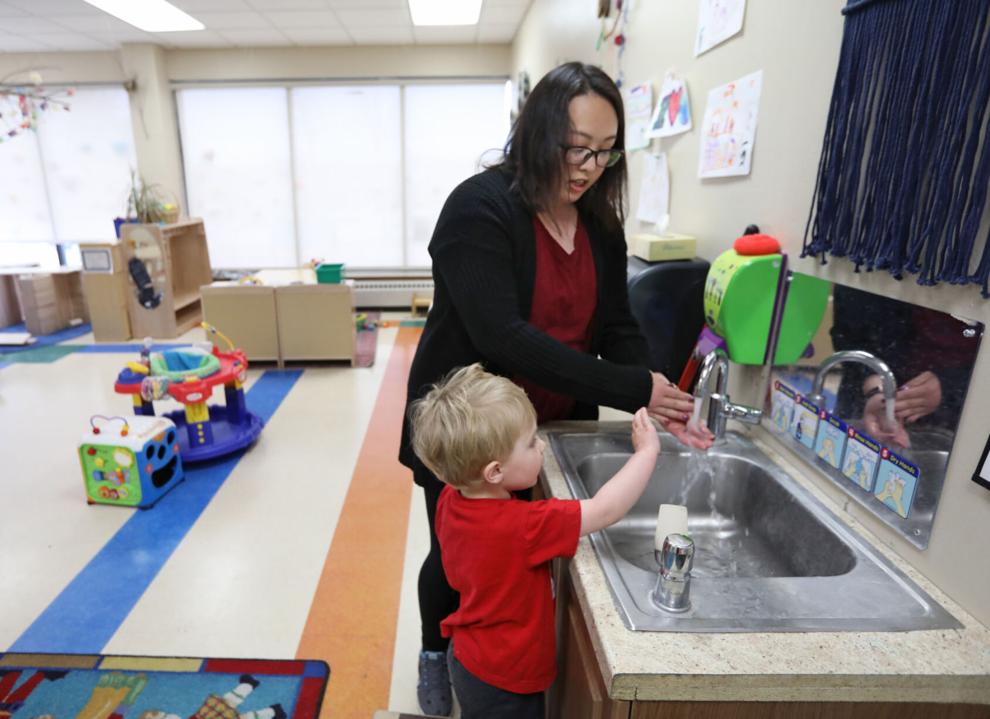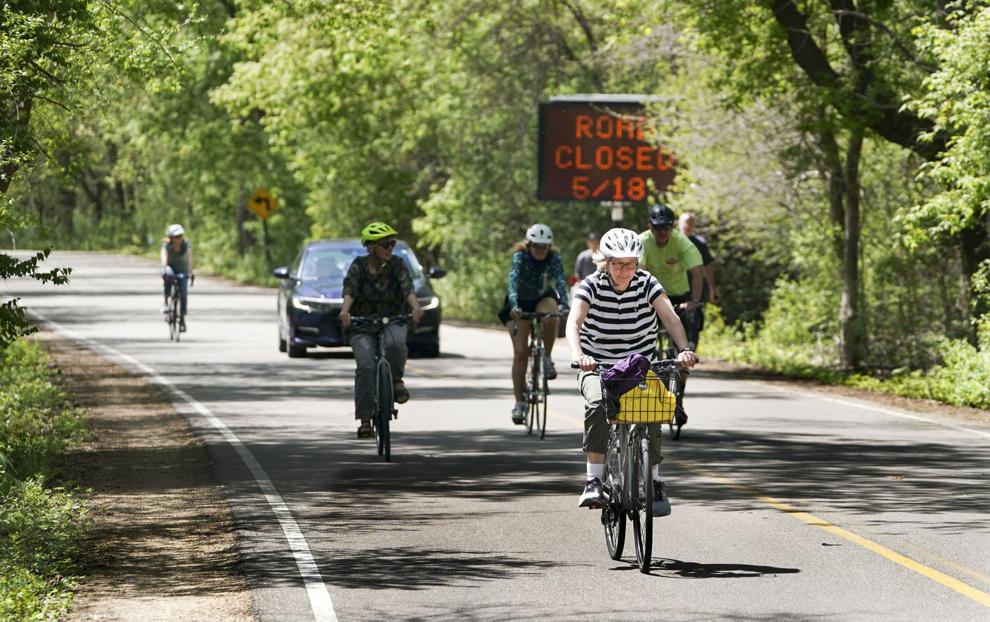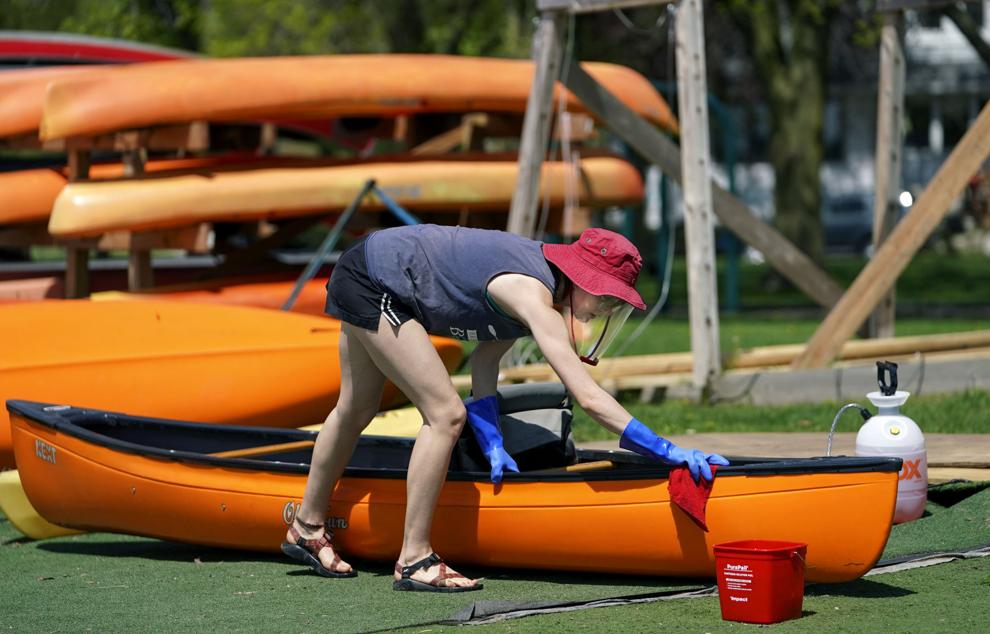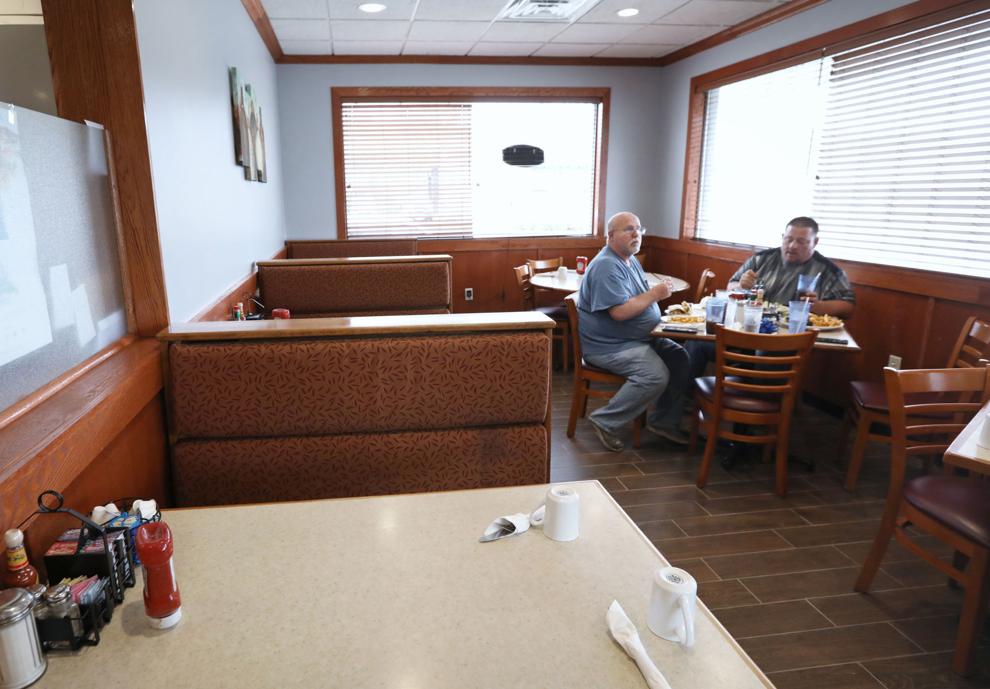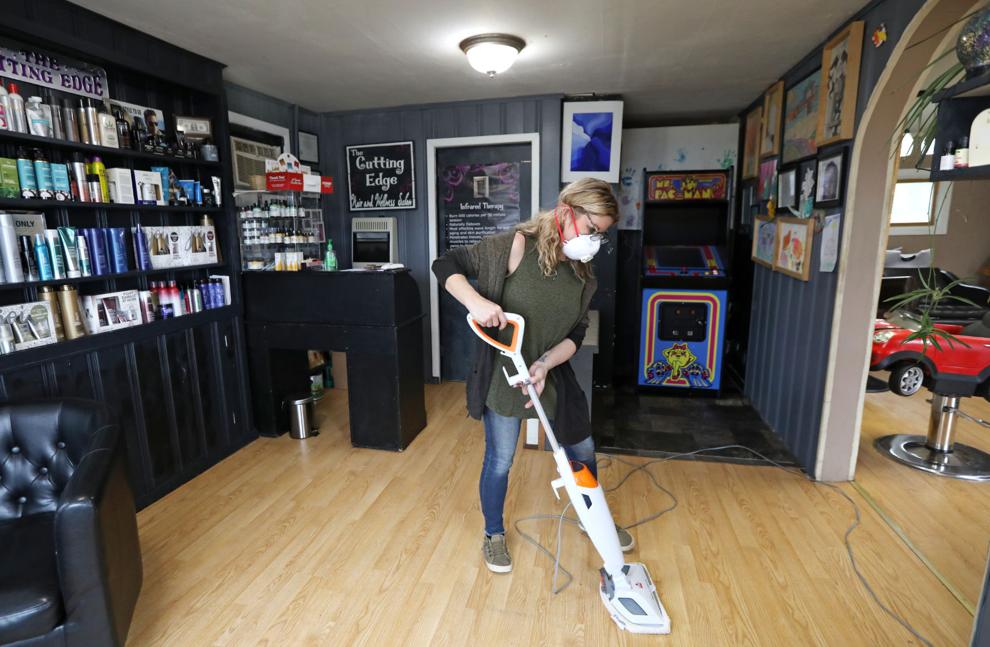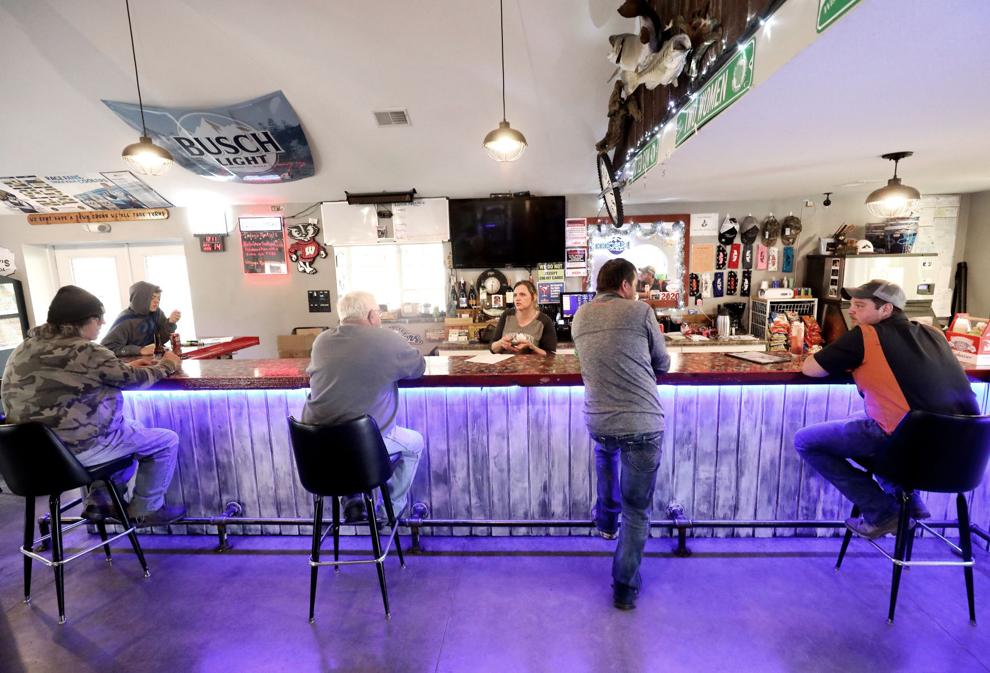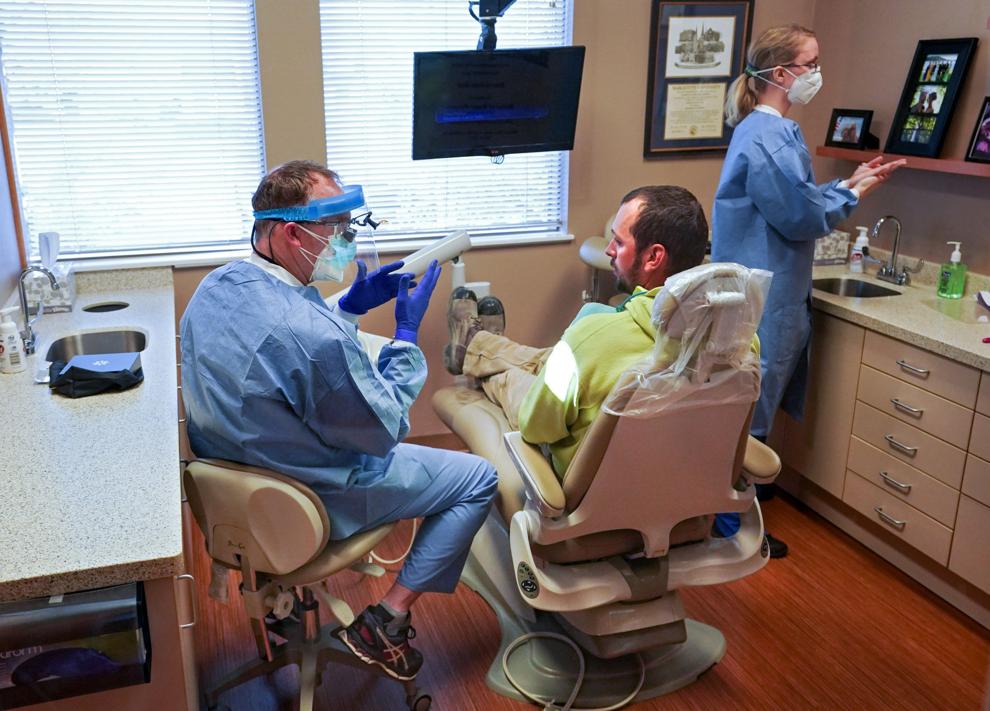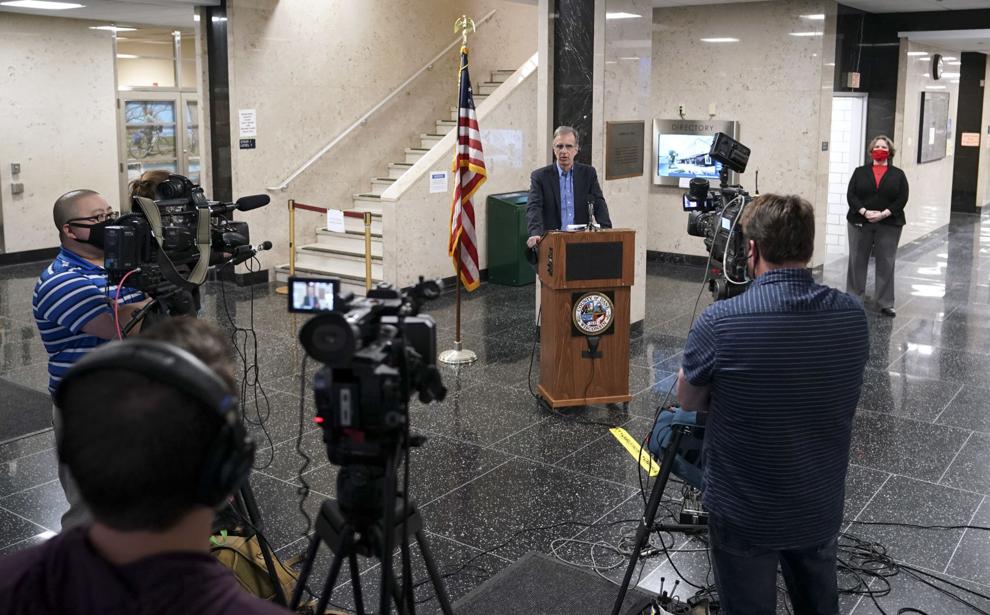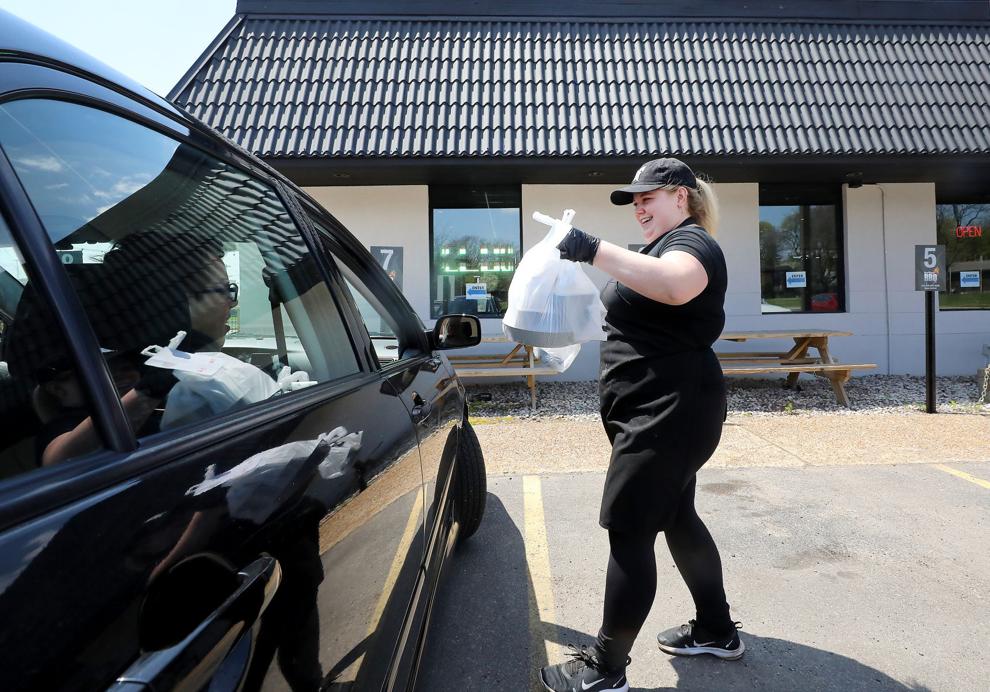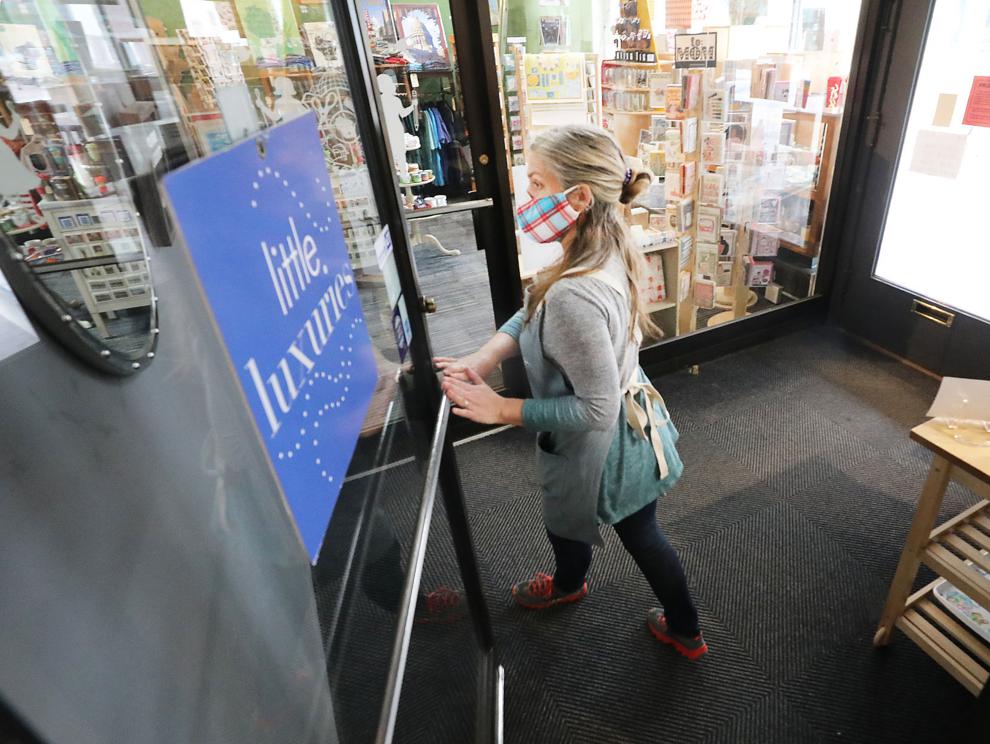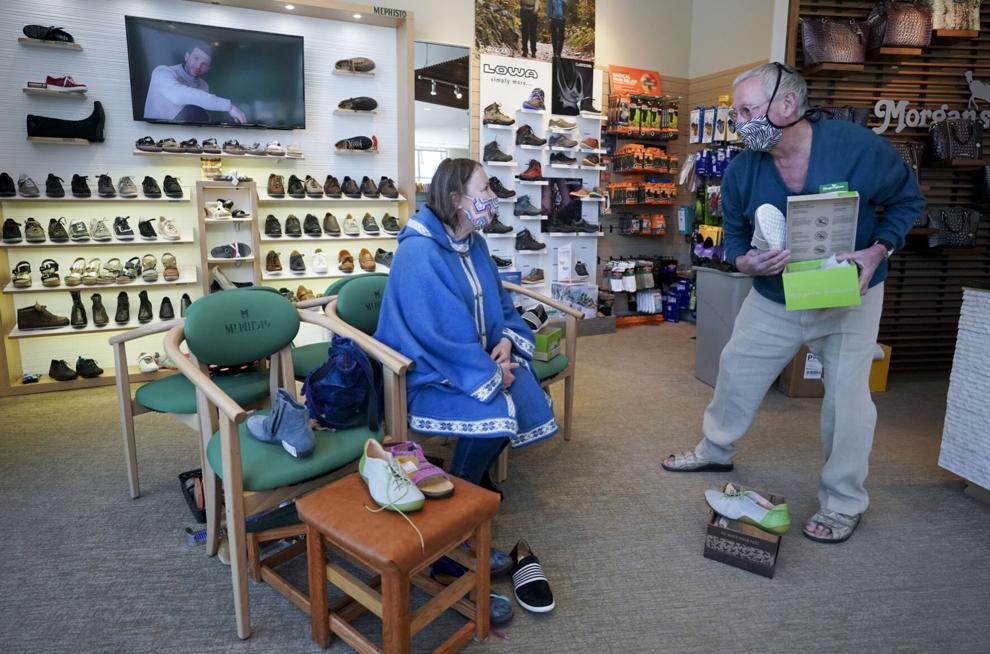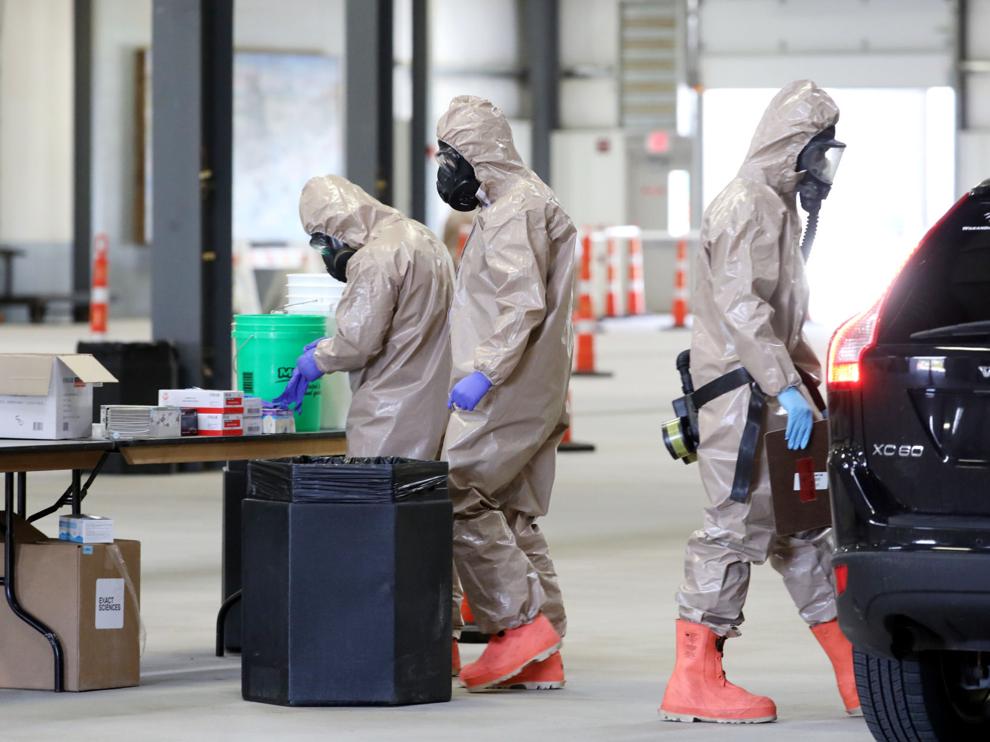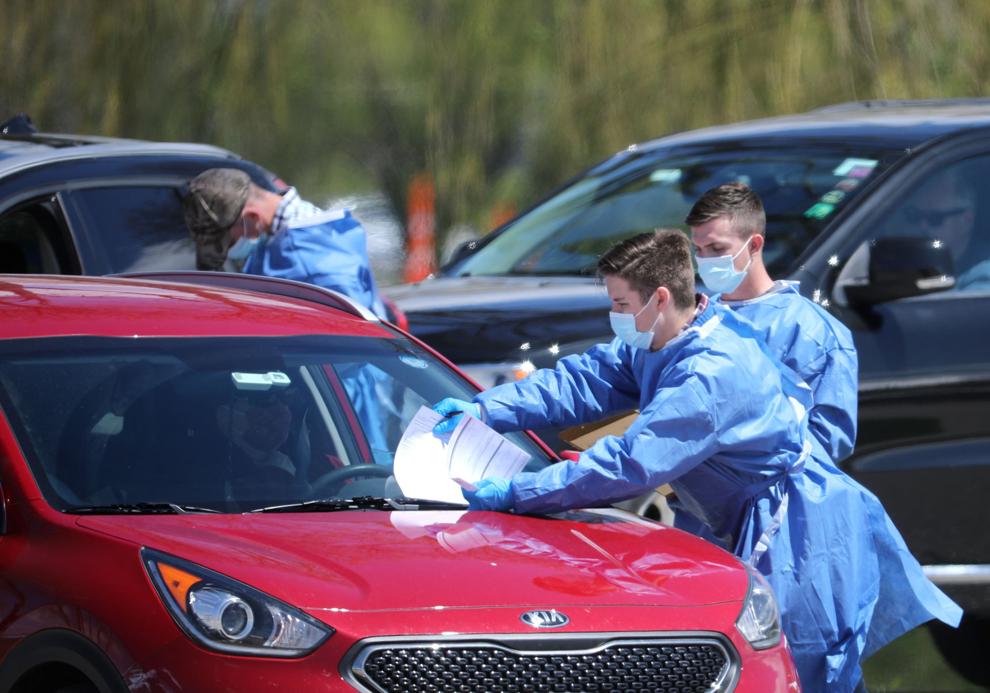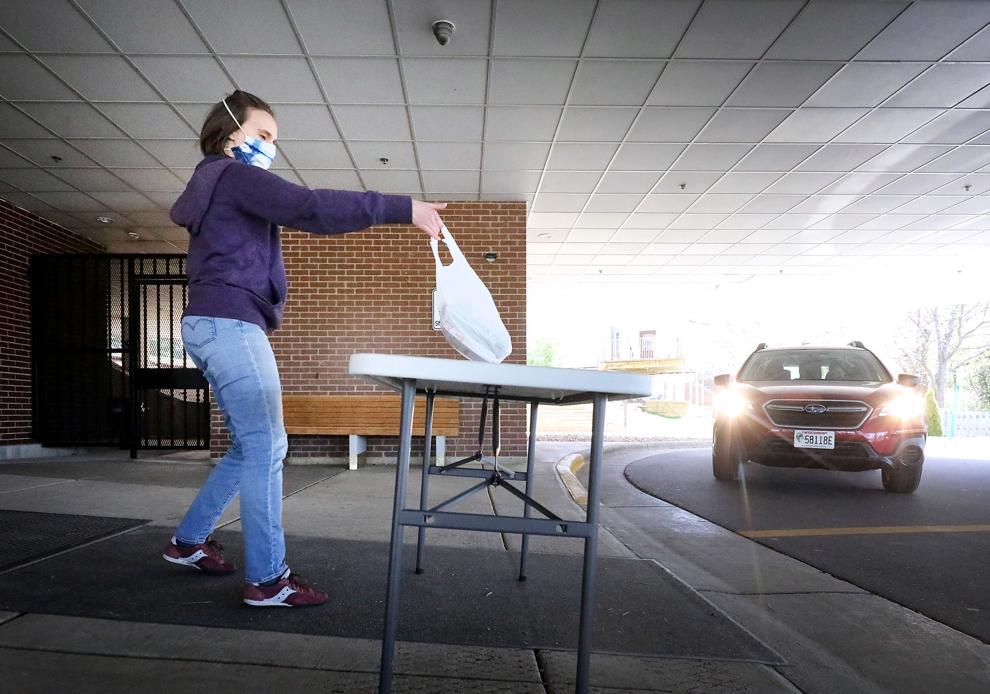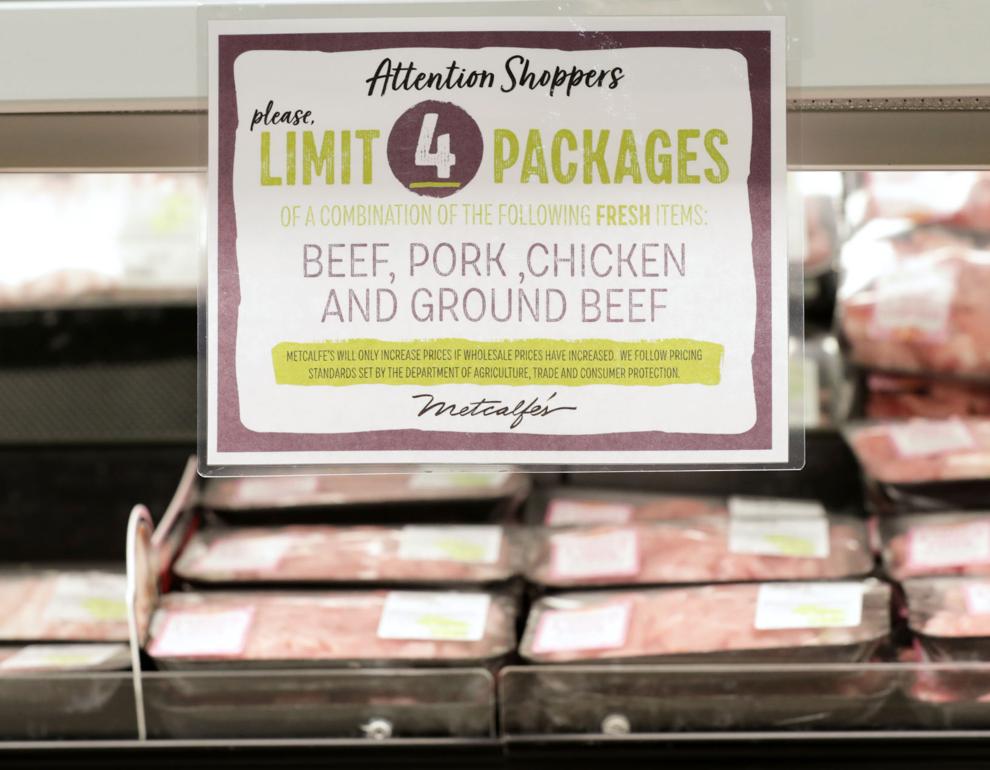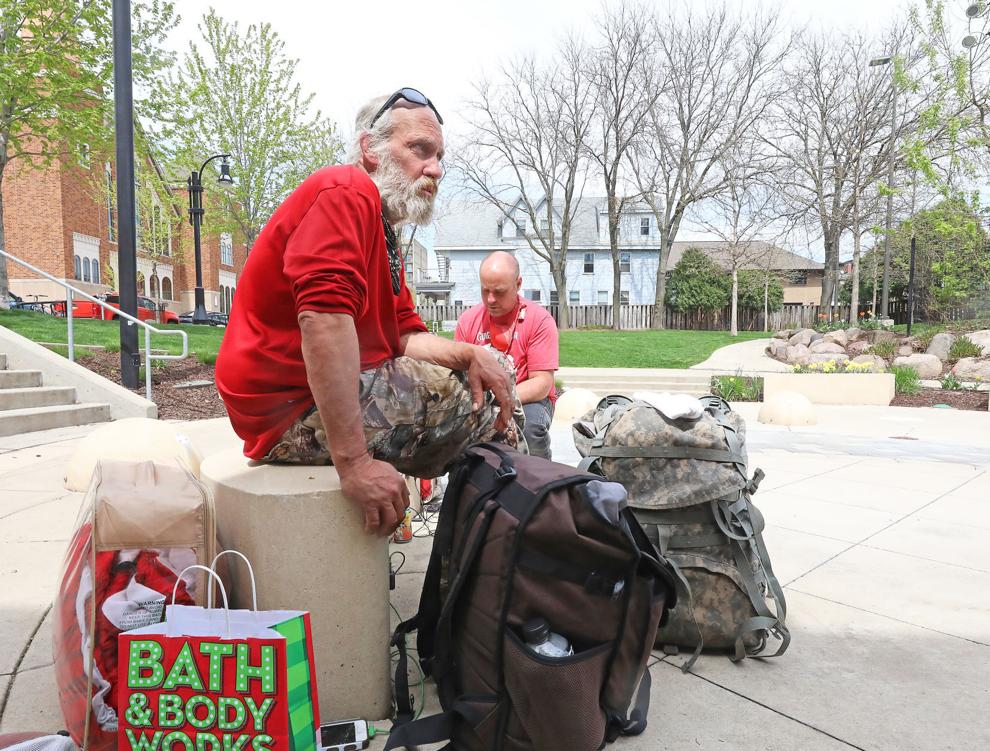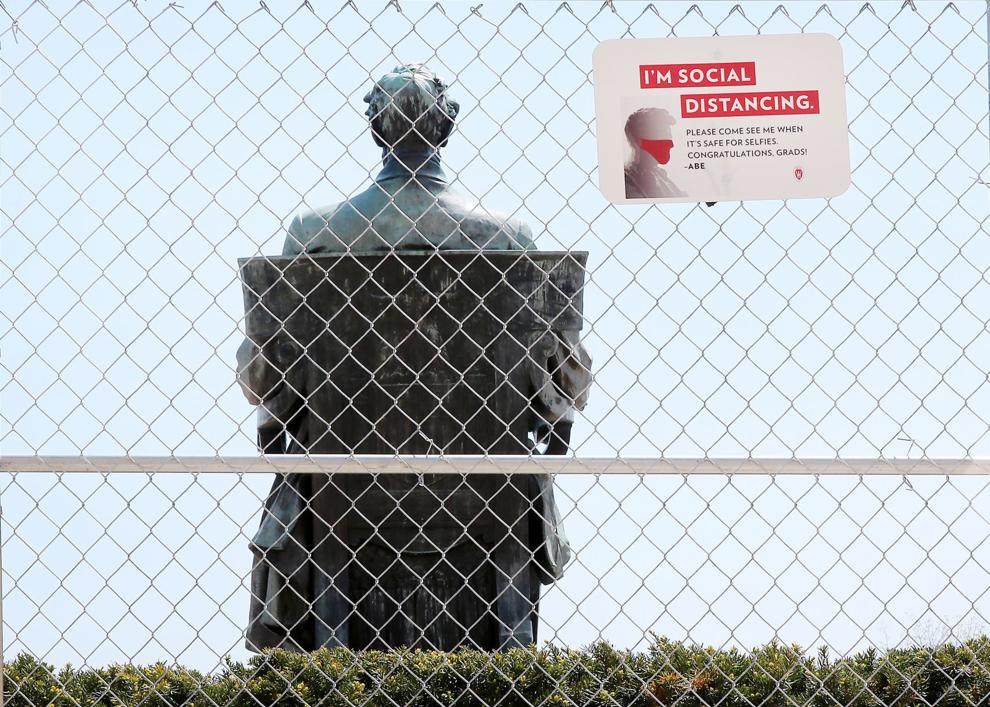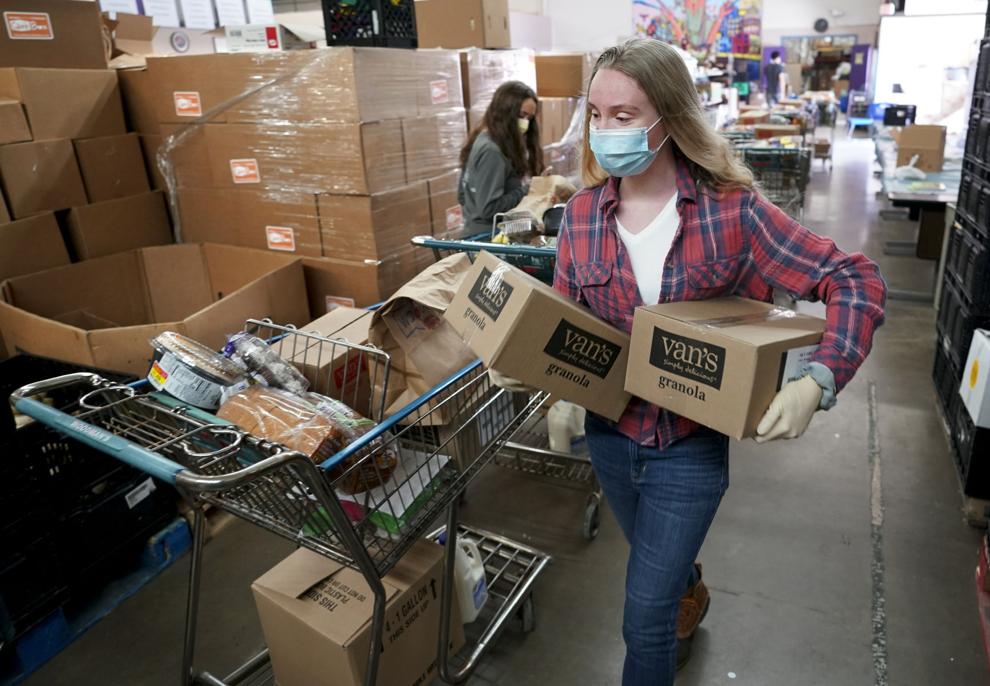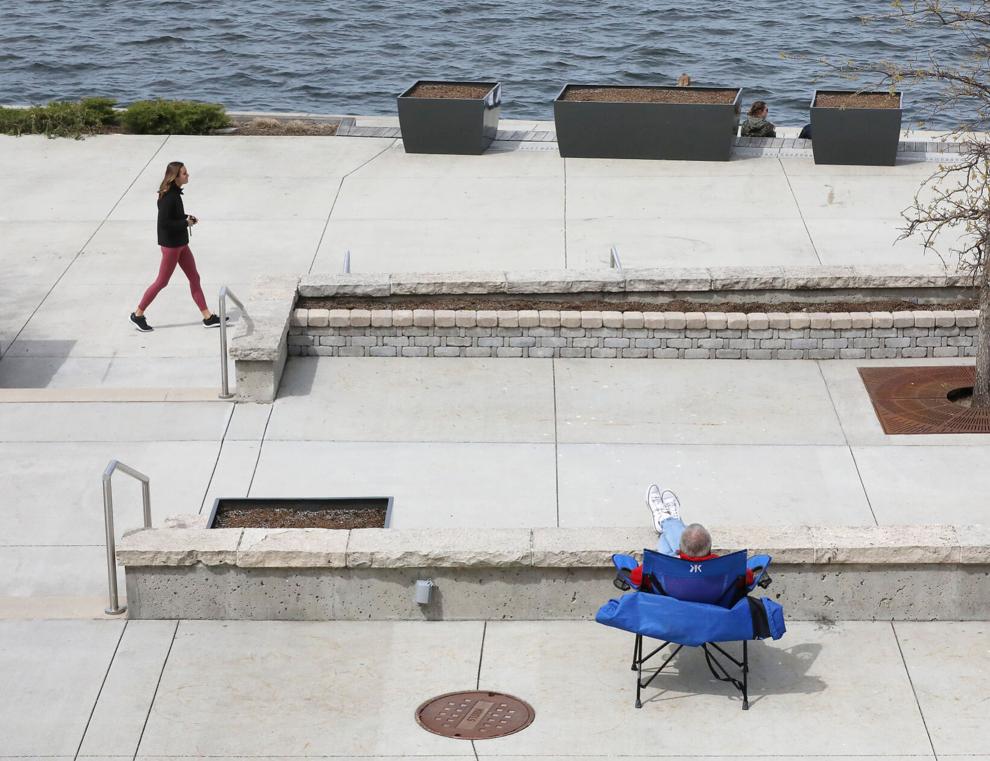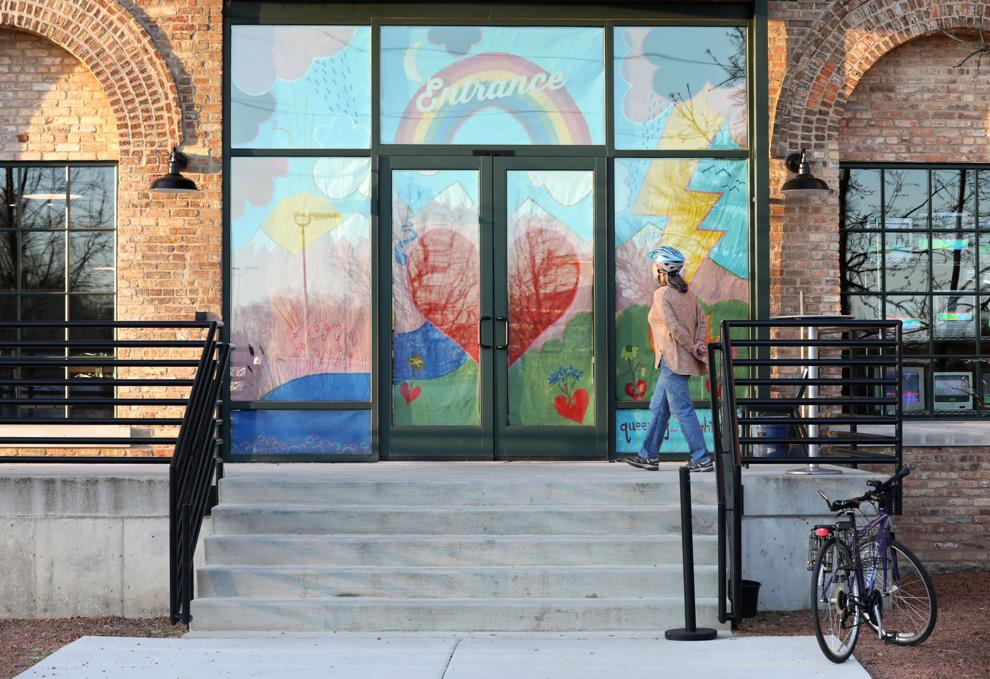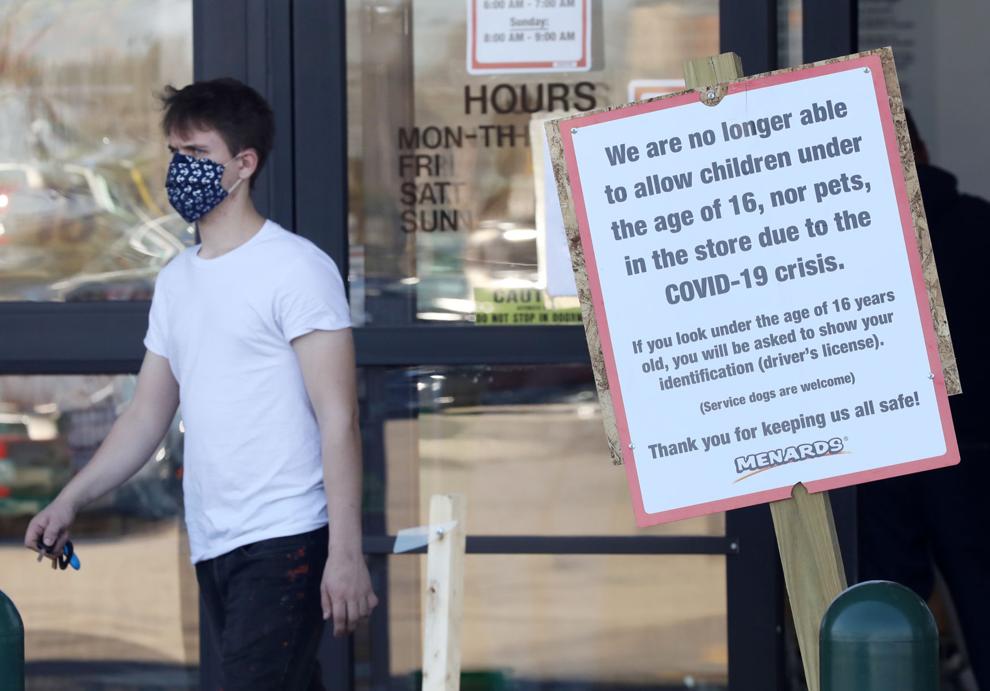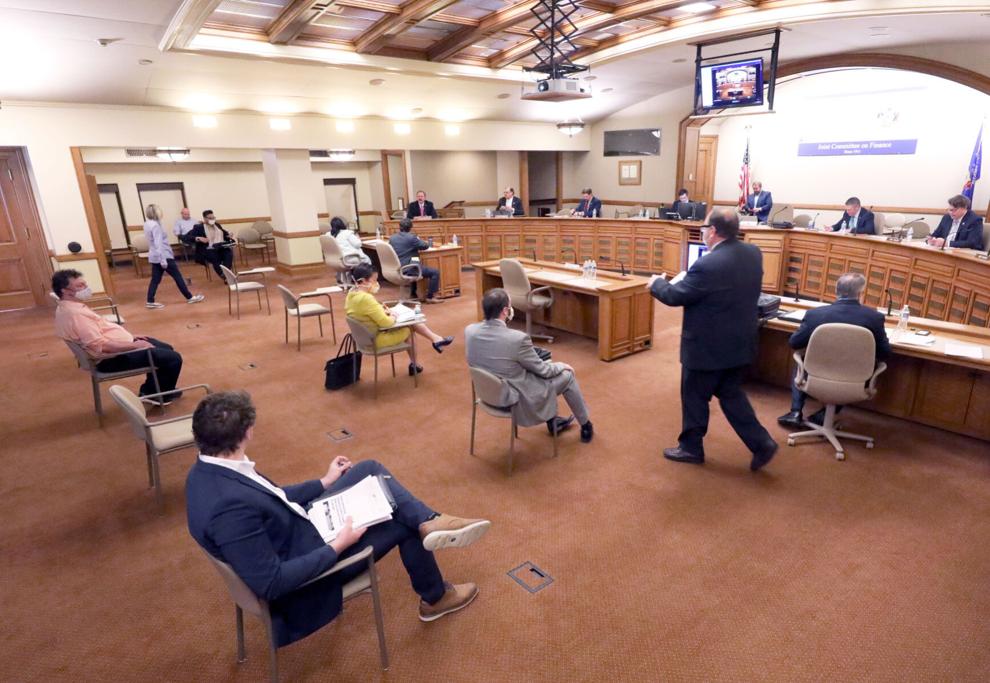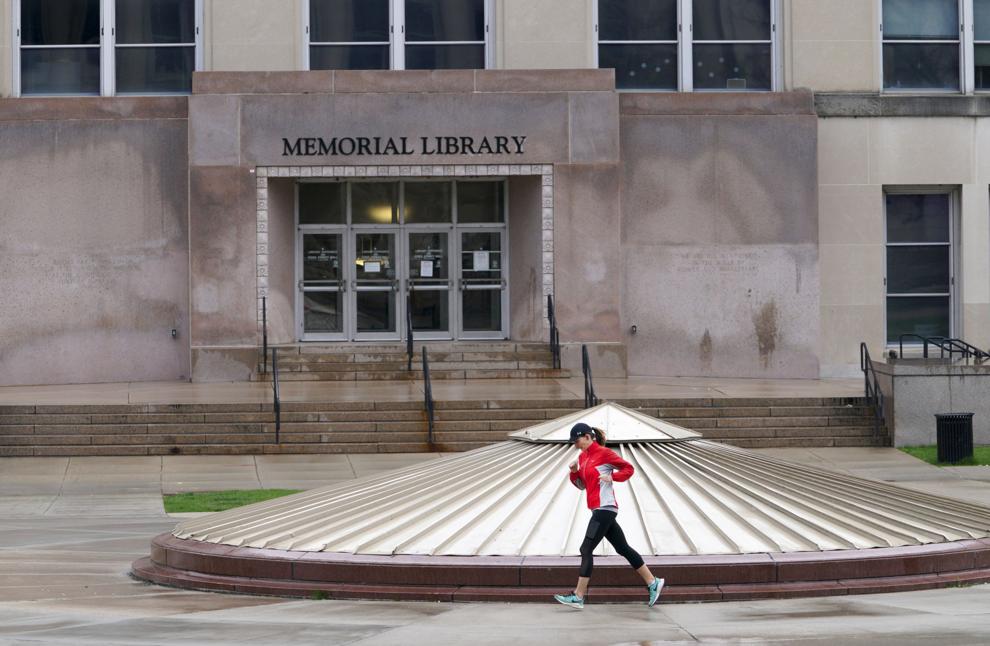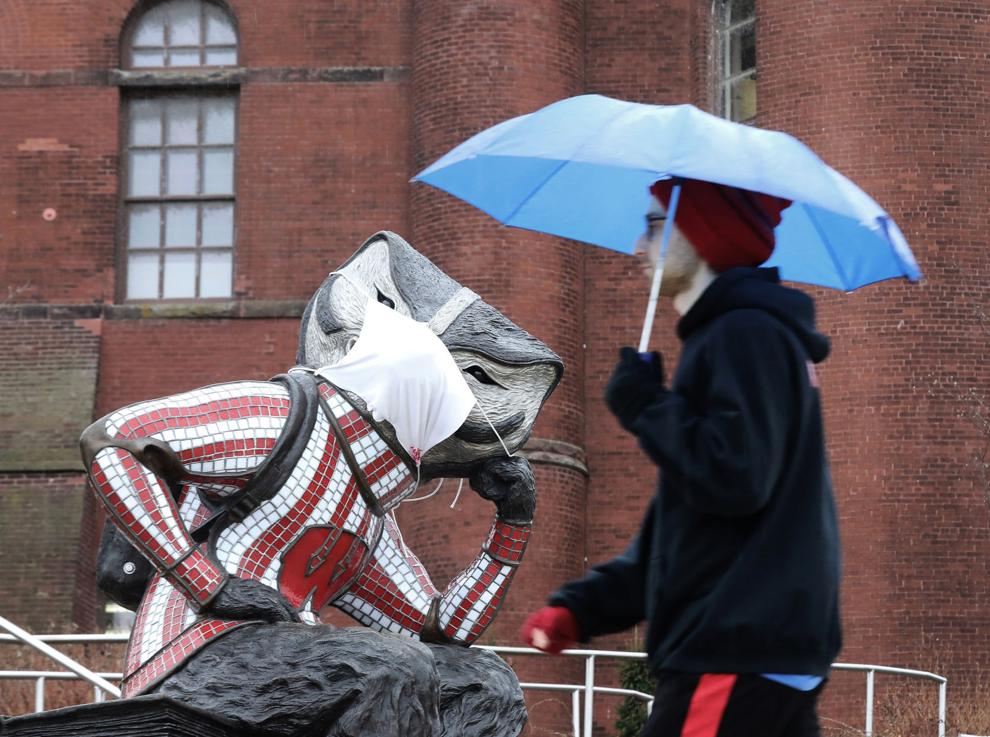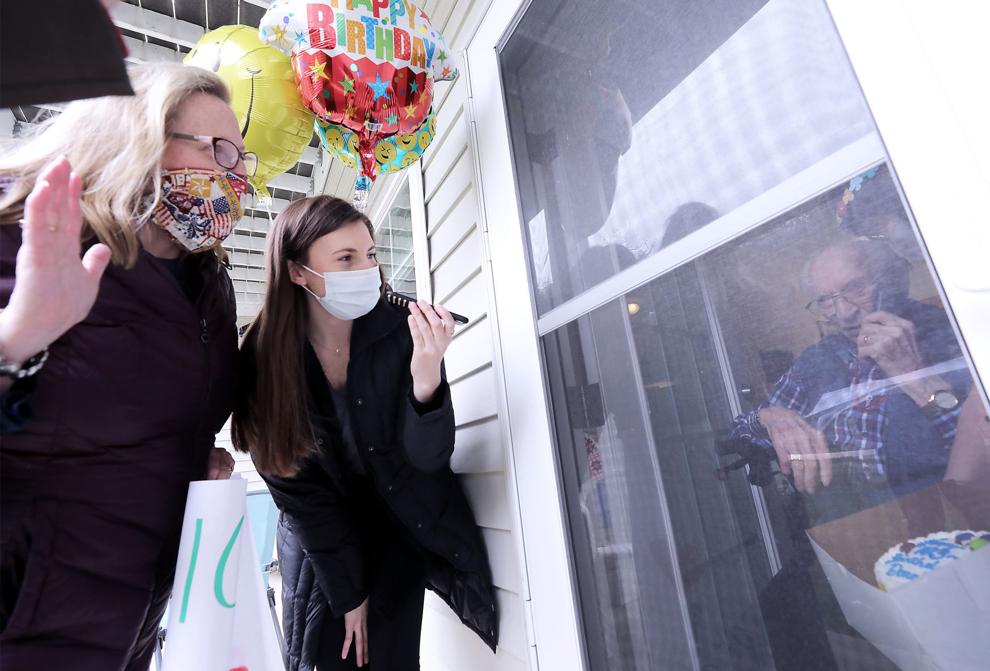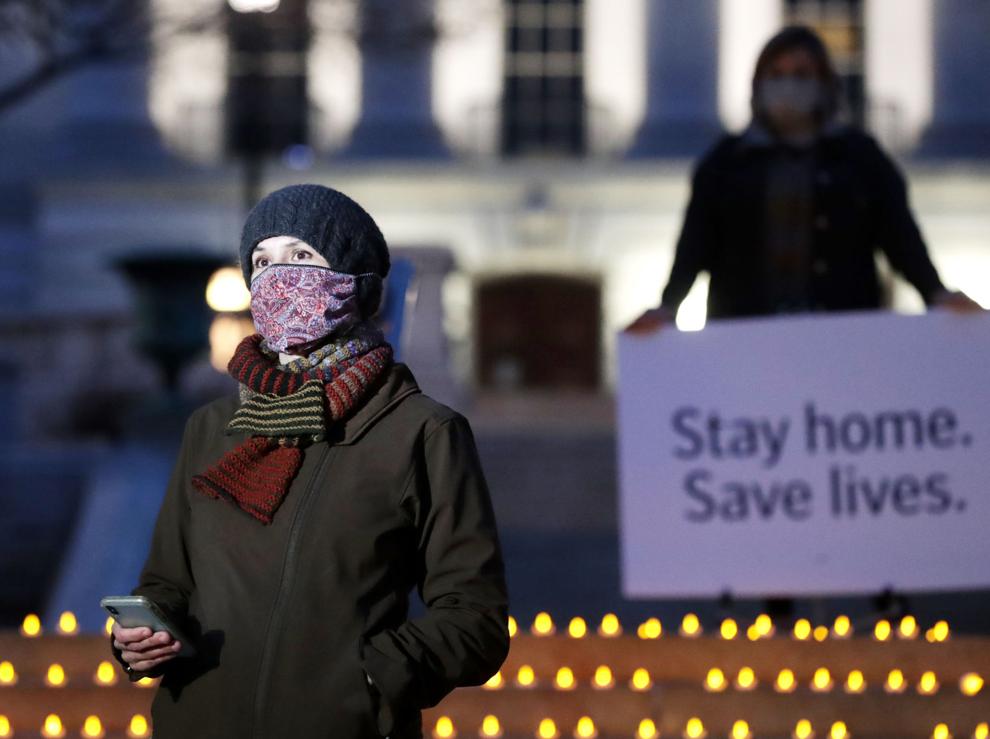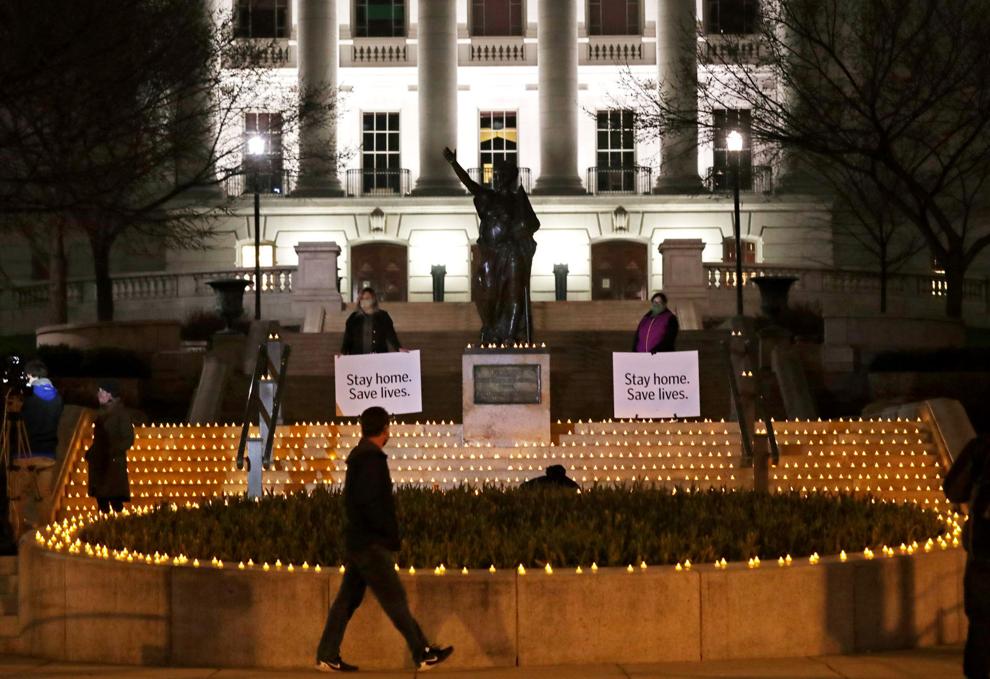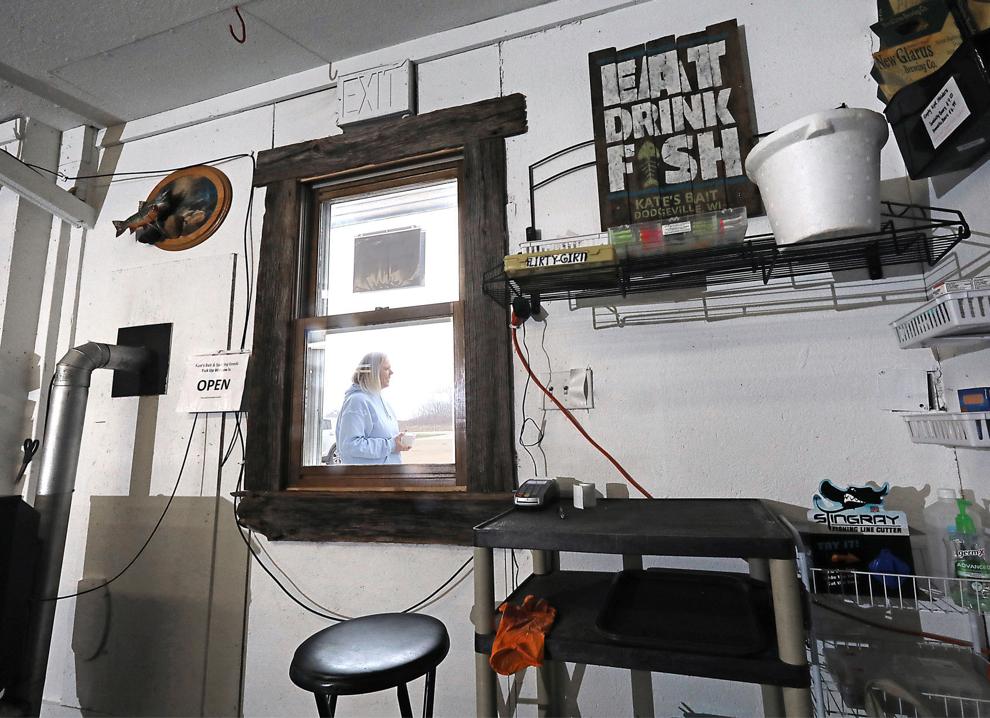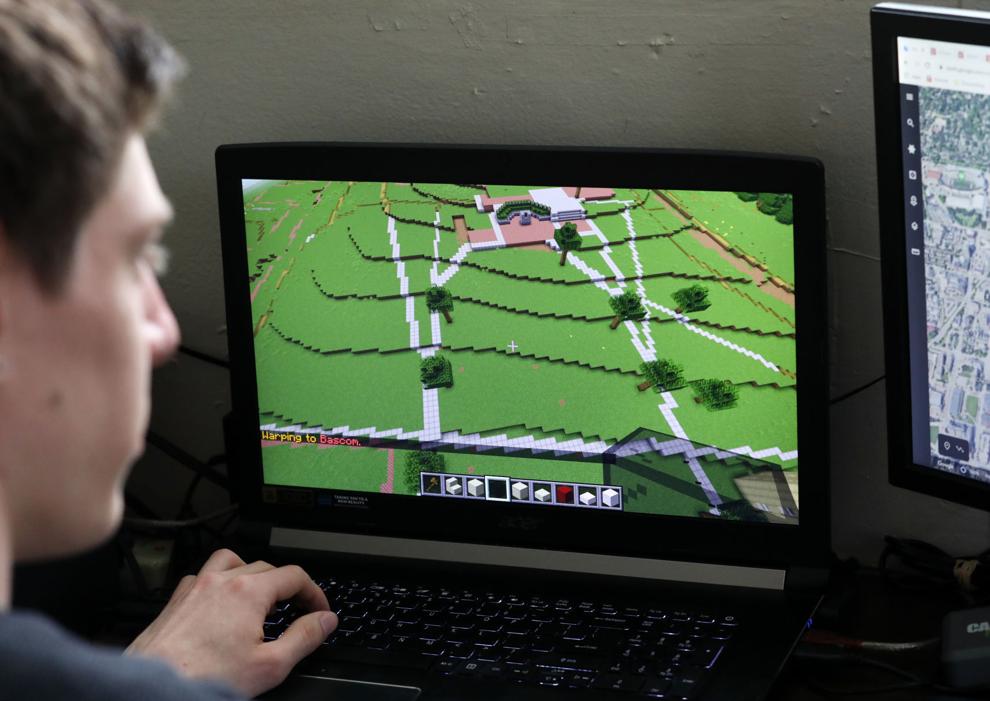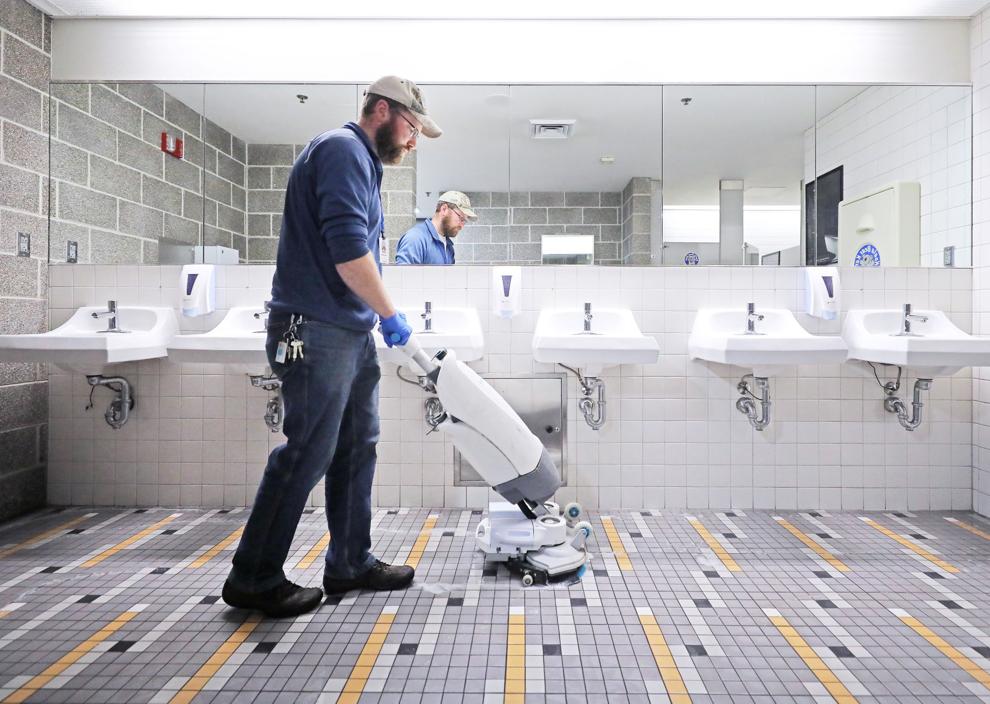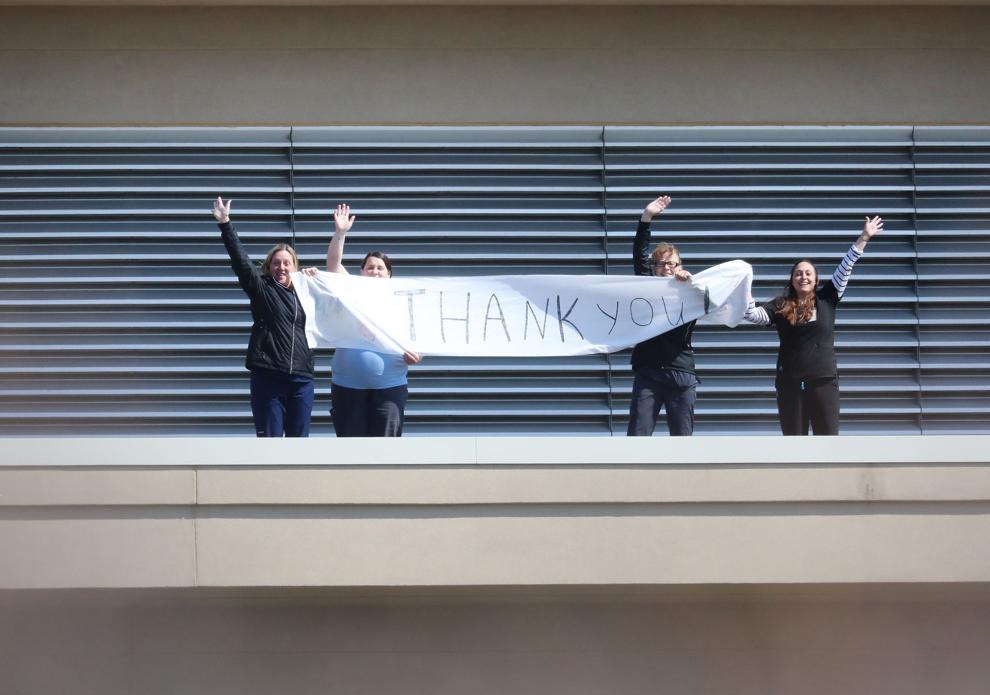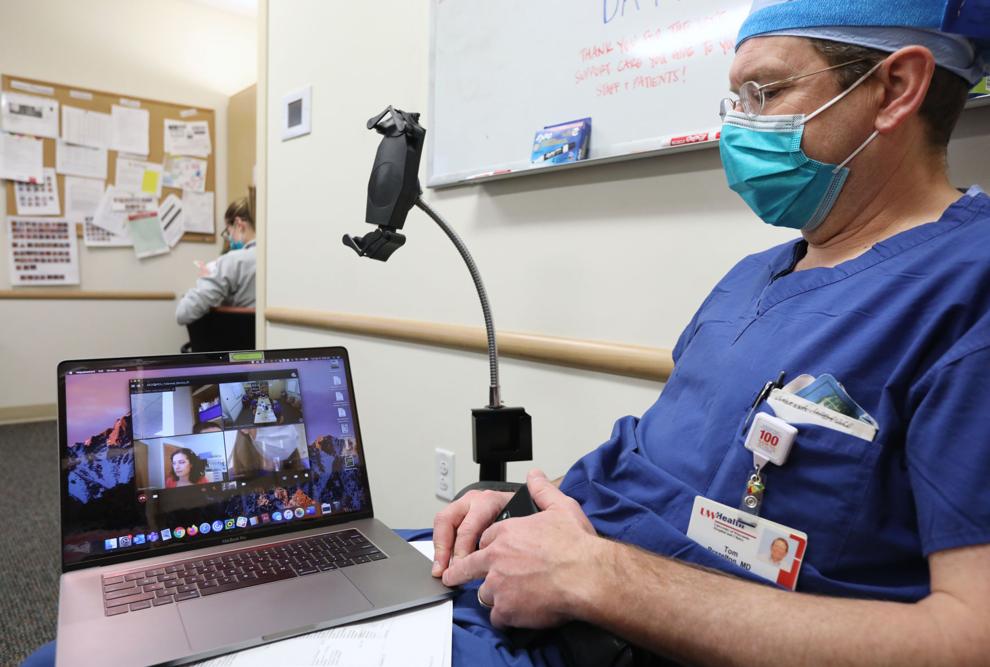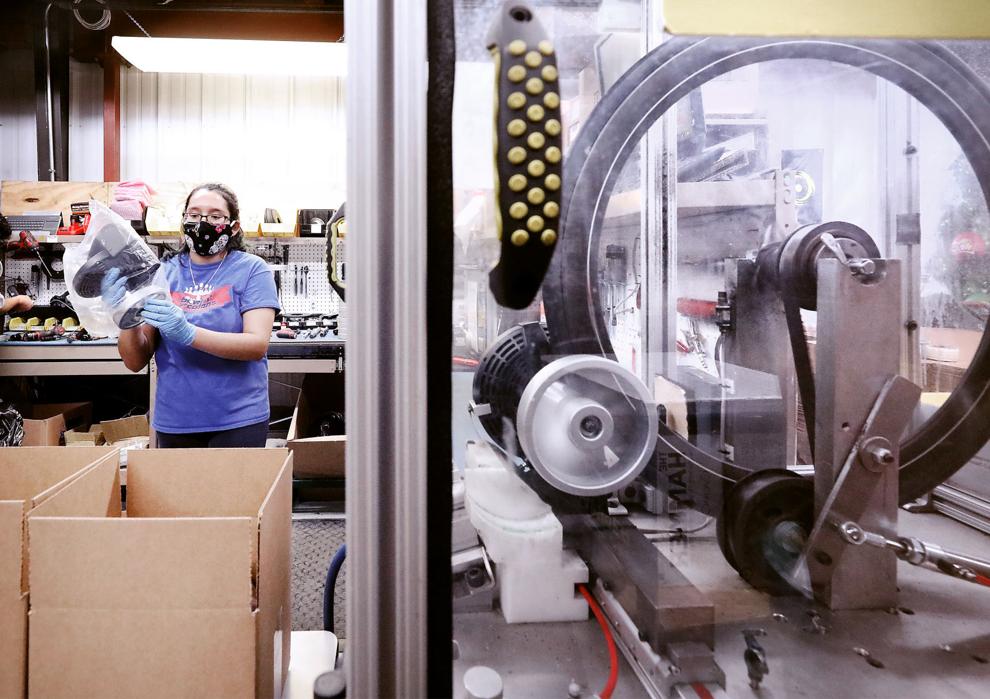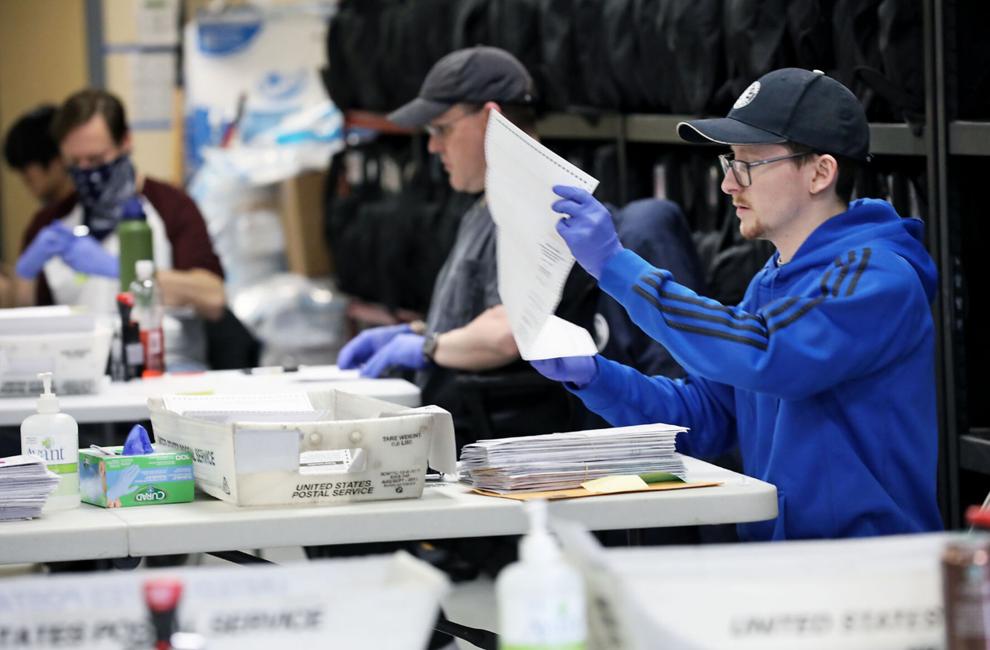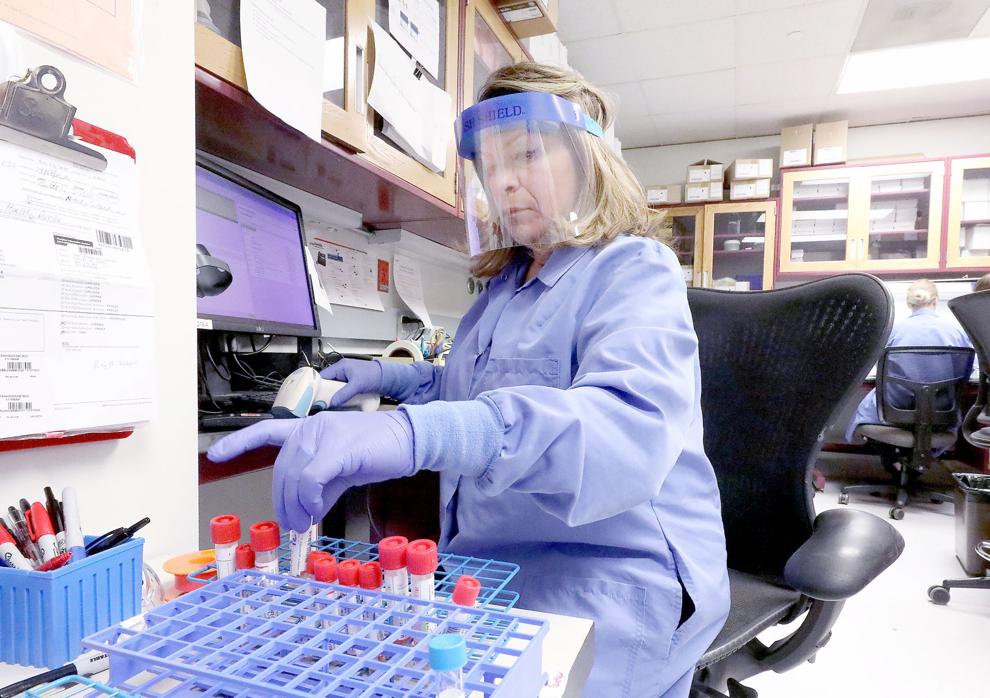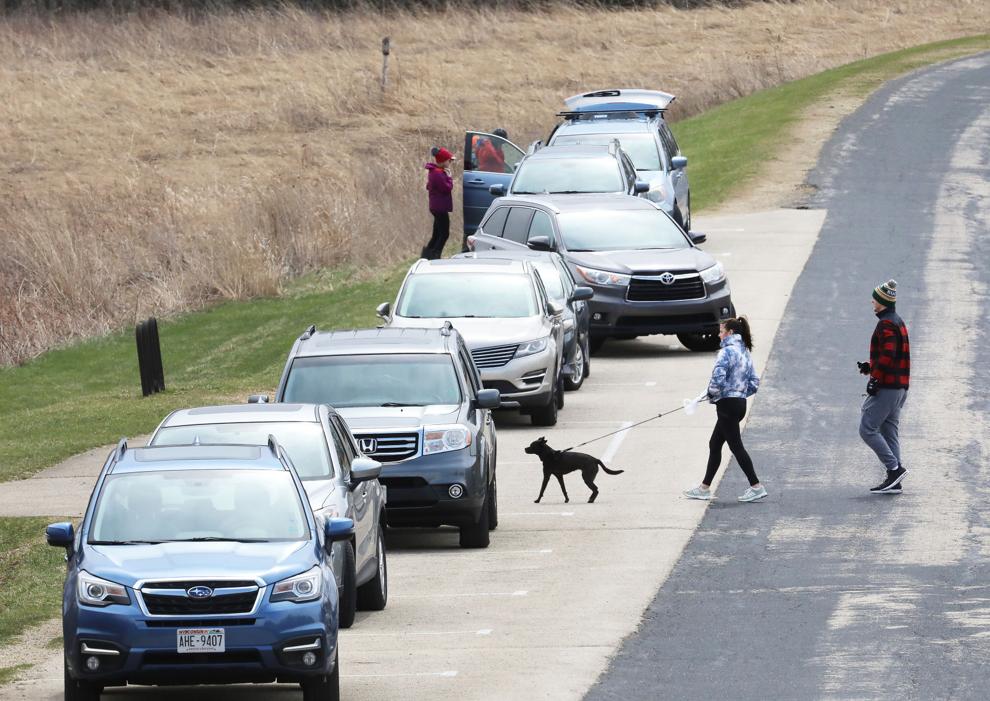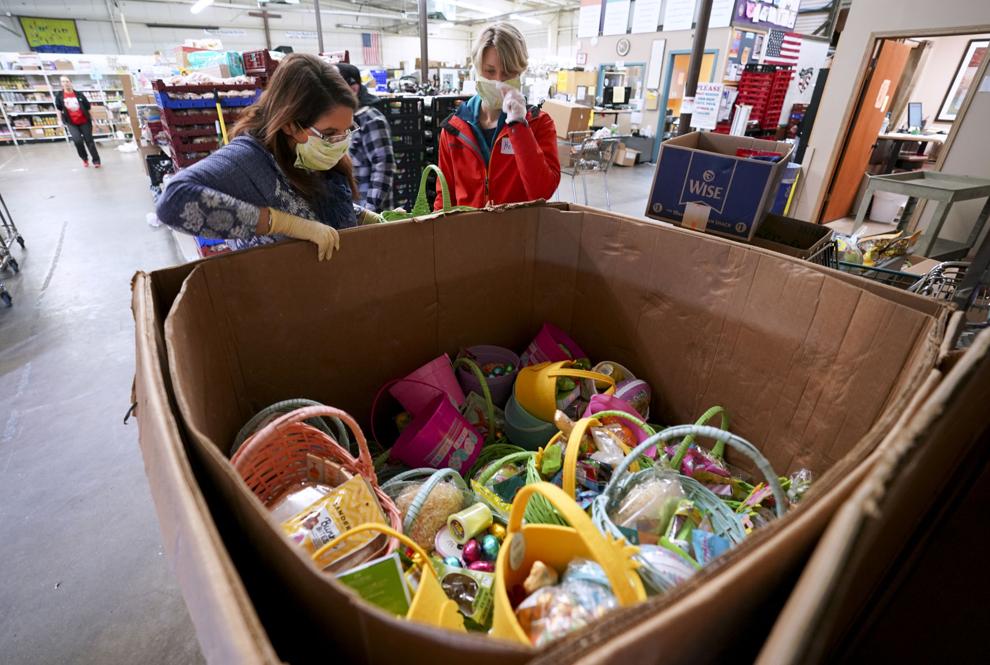 As social distancing progressed into an official order to stay in our homes, Madison has started to look more like an empty shell rather than …