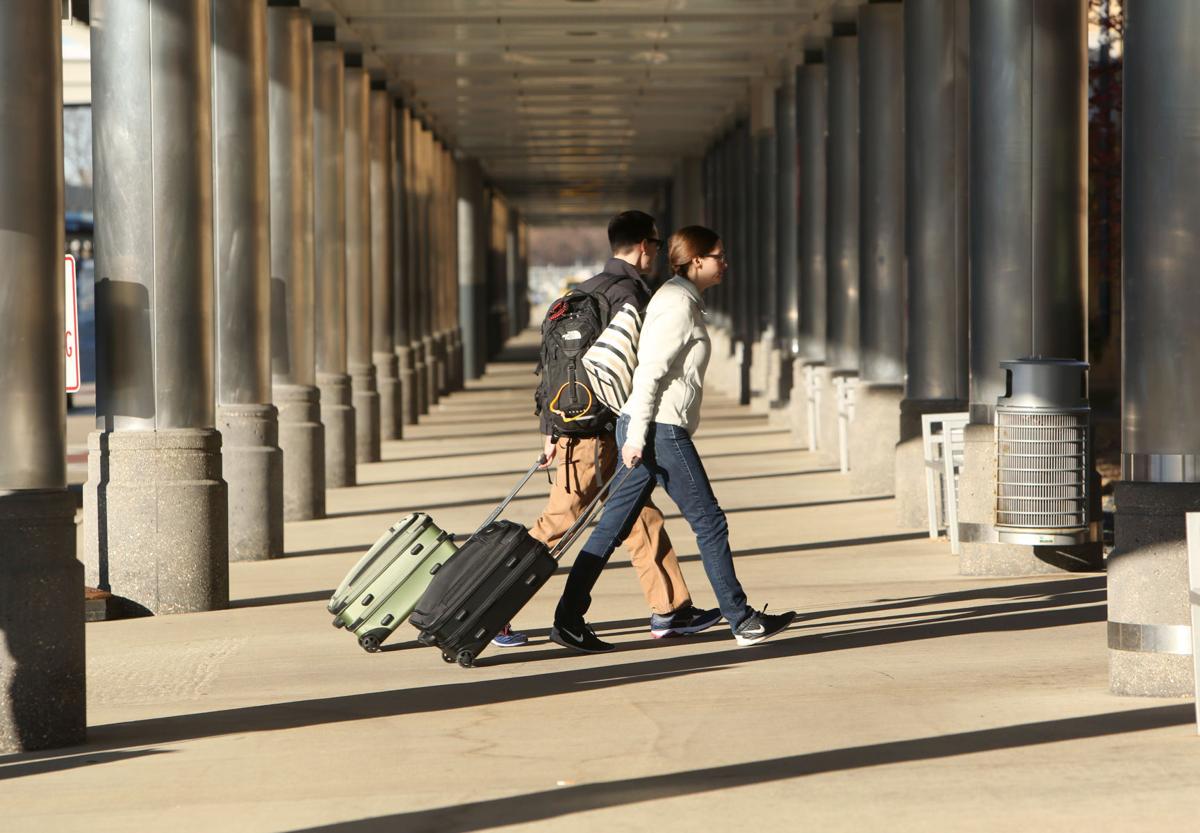 Madison's tech community is turning cartwheels over the news on Monday that nonstop flights to San Francisco — with nearby Silicon Valley, the top U.S. technology hub — will start in June.
United Airlines will offer daily nonstop service, once a day, from Dane County Regional Airport to San Francisco International Airport starting June 7, officials said Monday. Tickets already are available to buy.
Airport director Bradley Livingston said he's been working for many years to persuade United to offer the direct flights. "This is a very significant development for Wisconsin," he said.
Entrepreneurs like Matt Howard, CEO of mobile meal-ordering app EatStreet, are thrilled.
"Several of us at EatStreet regularly make trips to San Francisco to talk with investors, attend conferences and to meet with partners, such as Facebook. A nonstop flight is going to make that trip much more efficient. But more importantly, it makes it easier for Silicon Valley investors, venture capitalists and potential employees to visit Madison to get a firsthand look at tech companies they may want to be a part of," Howard said.
Employees of Epic Systems Corp., the giant electronic health records company based in Verona, will likely make good use of the new service, spokeswoman Meghan Roh said.
"We are excited about United's decision," Roh said. "It not only brings increased opportunities for us to support our current and future Northern California customers, but also helps grow an important relationship between the Bay Area and Madison's tech community."
In fact, many Madison-area health technology companies — including cancer diagnostics company Exact Sciences and asthma management company Propeller Health — are in San Francisco this week for the annual J.P. Morgan Healthcare Conference that draws 10,000 industry leaders, investors and entrepreneurs.
Zendesk, a San Francisco-based customer service software company, opened a Madison office in 2014 and now has 250 employees here.
Nonstop flights between the two cities will be a real plus, said Jillana Peterson, engagement manager in Zendesk's Madison office.
"Being able to meet your colleagues and customers face to face, see the local offices and explore the neighborhoods in Madison and around the world has always been important to Zendesk. Anything that makes this easier is a good thing for us and for the burgeoning tech communities that we are a part of," Peterson said.
Greater Madison Chamber of Commerce president Zach Brandon said a survey of Chamber members in early 2016 showed strong support for nonstop service to San Francisco.
Landing the flight is "exciting news for our entrepreneurial ecosystem," Brandon said.
Not just tech companies, but federal laboratories and academic research centers — such as the U.S. Forest Products Lab and Great Lakes Bioenergy Research Center — have ties between Wisconsin and the Bay area, said Tom Still, Wisconsin Technology Council president.
The flight from Madison will depart at 3:11 p.m. daily, arriving at San Francisco at 5:45 p.m., Pacific time. The return daily flight leaves San Francisco at 8:30 a.m. and arrives in Madison at 2:35 p.m., Central time.
United will use an Embraer E-175 aircraft with three classes, first class, economy plus and economy, totaling 76 seats. Round-trip tickets start at about $375.
Madison currently has three nonstop flights to the West: one each to Salt Lake City, Denver and Las Vegas, but none to California.
Madison will be the smallest city east of the Mississippi River to have direct flights to San Francisco and the only one in Wisconsin, airport spokesman Brent McHenry said.
The business news you need
With a weekly newsletter looking back at local history.