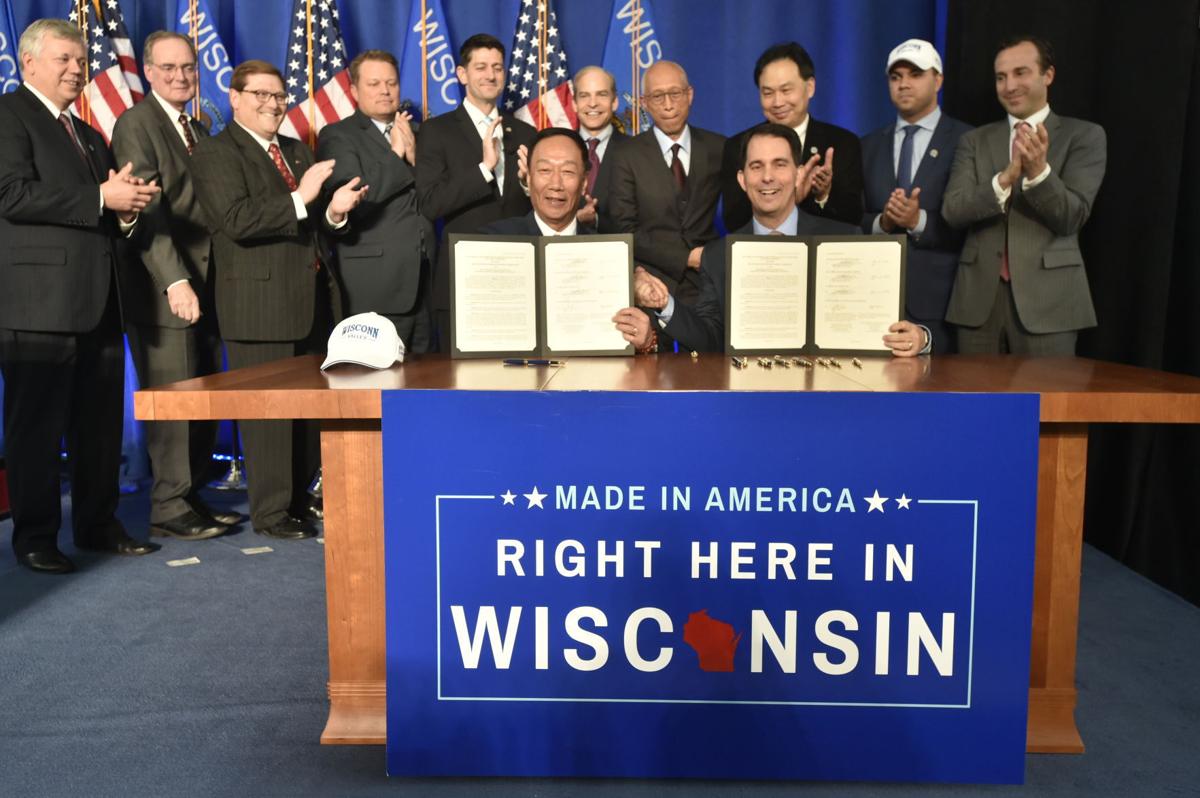 Nearly three-fourths of Wisconsin business leaders say they approve — at least to some degree — of the generous economic package the state is giving Foxconn, according to a survey by the state's largest business lobbying organization.
Thirty percent of the executives who responded to a poll by Wisconsin Manufacturers & Commerce said they "strongly" support the $3 billion in state incentives for Foxconn, while 43 percent support it "somewhat."
The Taiwanese electronics giant says it will build a $10 billion liquid-crystal display plant in southeastern Wisconsin that could eventually employ as many as 13,000 workers.
Of those polled, 15 percent said they oppose the Foxconn financial package while 10 percent were unsure.
Two percent did not respond to the question.
In addition to giving their approval, 31 of the executives added comments about the topic, but WMC declined to release the comments.
You have free articles remaining.
Finding workers to staff their own companies is one of the key concerns of those polled.
Four of every five executives surveyed — 80 percent — said they have had a hard time finding employees, up from 70 percent a year ago.
In fact, the labor shortage or lack of qualified job candidates is the top public policy issue facing Wisconsin, the majority of executives — 51 percent — said. Health care concerns ranked second, at 20 percent.
And although the job search is challenging, 61 percent said they plan to add staff in the next six months.
Business leaders are positive about the state's economy — 58 percent said it is "strong," while 12 percent rated it as "very strong."
They also support Gov. Scott Walker, with 63 percent saying they "strongly" approve of his actions and 27 percent approving "somewhat."
Walker earned a larger vote of approval than President Donald Trump. Twenty-seven percent said they strongly approve of Trump and 45 percent said they somewhat approve.
The survey, conducted between Nov. 14 and Dec. 1, drew replies from 210 business leaders. Nearly two-thirds of them — 63 percent — said their company is in the manufacturing industry.