Success with canoe, kayak and paddle board rentals on lakes Wingra and Monona may result in an expansion to Dane County's largest lake and a Far West Side park for a Madison boat company.
Tyler Leeper, president of Wingra and Brittingham Boats, announced Thursday he has a tentative agreement for an eight-year lease with the city of Madison to remodel the existing beach house at Marshall Park on Lake Mendota for his business' third location.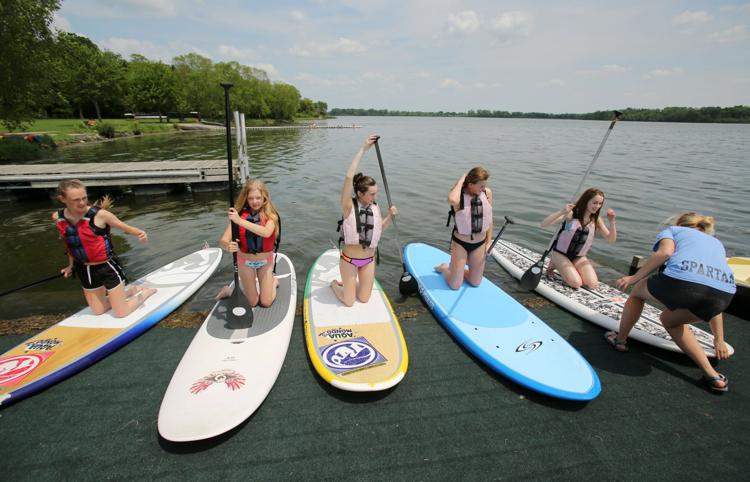 Leeper, who said he will invest more than $100,000 into the project, said the additions would include a cafe, public pier and pontoon boat rentals, something not offered at his other two locations. The site would be another hub for his popular youth camps that focus on fishing, paddling and other water activities.
Marshall Park is located along Allen Boulevard just north of University Avenue and is home to one of the major boat launches on the 9,800-acre lake. The city is constructing new bathrooms at the park closer to the boat landing and the addition of what Leeper is calling Marshall Boats will bring further upgrades to the park.
"We looked at many locations and we're excited for this location for many reasons," Leeper said. "We feel it's a great location with all of its green space, the woods, the existing facilities. It could be a wonderful place for our camps and additional programs."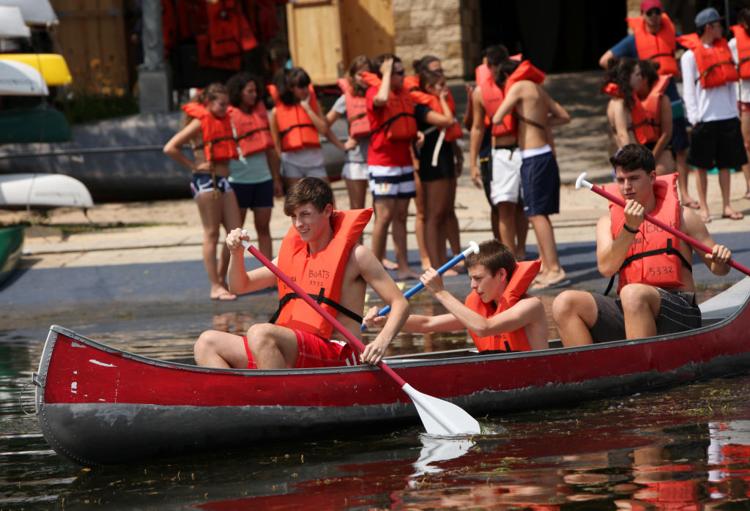 Leeper, who began working at the Lake Wingra operation when he was 14, bought that business in 2005 and another at Vilas Beach on Lake Wingra in 2008. In 2013, he closed the Vilas location and transformed the little-used Brittingham Beach House on Monona Bay into a second rental location. The business has received praise from city officials and police for helping revitalize the park, which had been plagued with drinkers and troublemakers.
You have free articles remaining.
The expansion to Marshall Park was approved Wednesday by the city's Park Board but still needs approval from the Board of Estimates on Monday and the City Council on Feb. 28.
"I think we're building on the successful public-private partnerships that we've seen at Wingra and Brittingham," said Claire Oleksiak, community services manager for the Parks Department. "It's just a park that's really going to be really well-received as more and more people come there."
Under the terms of the agreement with the city, Leeper is required to invest a minimum of $24,000 in the facilities between 2017 and 2022. He also will pay user fees at $1,500 a year for the first two years; $2,500 each of the next two years; $3,500 a year in 2021 and 2022; and $4,500 a year in 2023 and 2024. The contract also requires a $900 vending permit each year and guarantees Leeper at least four mooring spots for pontoon boats for a total of $3,300 a year. The agreement also includes a ban on alcohol sales.
Leeper plans to open the new location in time for the Memorial Day weekend but is soliciting ideas from his customers and residents about what type of other amenities should be included in his operation.
And while paddle board, kayak and canoe rentals will be a mainstay at the new location, the addition of pontoon boats is seen as another way to increase access to the lake for those unable to or uncomfortable with a paddle or those who want to enjoy the lake with a group of people. The pontoon boats will be gas-powered, 24-foot vessels with 50- to 60-horsepower motors and room for 12 passengers.
"It's really exciting for us and is something that is asked for all the time," Leeper said. "We've been looking at the opportunity at Marshall for three years. Our mission is really to provide access and to connect people back to nature, and one of the easiest ways to move forward with that mission is another location."